Nearly three years ago, I rounded up some of my favourite apps for travel. Well, three years is a long time in the tech world, so that list is long overdue a refresh.
Let's see what's changed, and what's stayed the same in that time. We'll start with: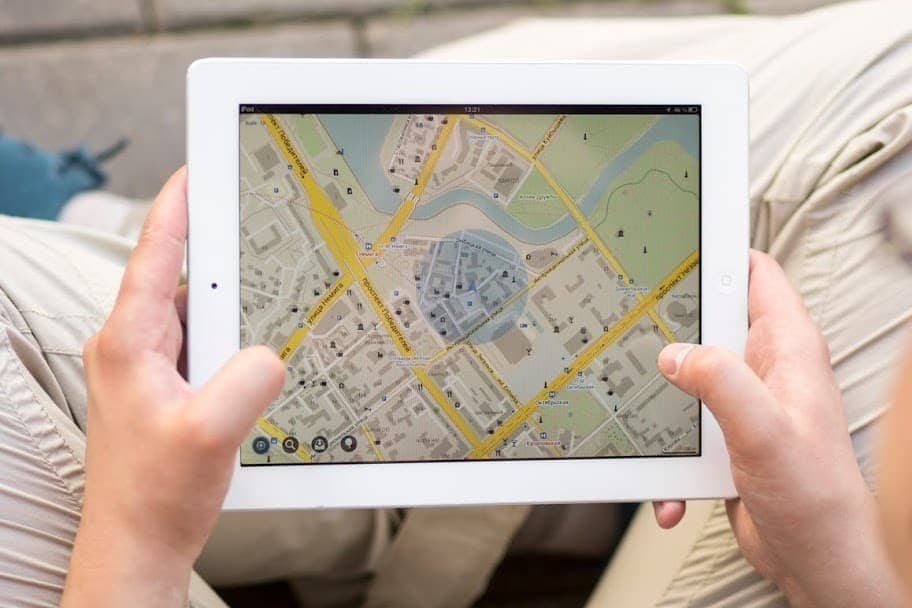 I'm not going to lie, for a long time Google Maps was my go-to mapping companion, as I outlined in my previous app round up. Unfortunately, over time it seems to have become less and less useful, with features being mysteriously taken away, apparently in the name of a stream-lined user experience.
When I was in Ecuador, my friends Karen and Eric of Trans-Americas Journey recommended I give Maps With Me a go, and I've not looked back. Sorry Google.
A couple of key features stand out – one is the ability to download maps for offline viewing, which is a major benefit when travelling. In an ideal world of course we'd be connected all the time – the reality is that we aren't. And in some countries (I'm looking at you, New Zealand), data is bogglingly expensive. So being able to have maps available offline is a major benefit. Sure, Google lets you download parts of a map for offline viewing, but in my experience this tends to be buggy and the maps occasionally vanish exactly at the point you need them.
The second fact that made Maps With Me stand out when travelling in Ecuador was that it actually had maps for the areas we were visiting. Let me give you an example, using the lovely little town of Otavalo as an example.
Here is a Google Maps screenshot of Otavalo:
And here's the Maps With Me equivalent:
As you can see, Google doesn't believe that Otavalo really exists.
Now, obviously, this coverage varies, but certainly I have found that on multiple occasions, Maps With Me seems to beat out Google Maps, and if it doesn't beat it, then it at least equals it.
Other features that you'd expect from a mapping application include of course built-in location support, letting you find yourself on the map so you can get your bearings and figure out what's around you. It's also very fast and easy to use.
Maps With Me comes in two flavours. The free version has nearly everything the Pro version has. Notable exceptions include not being able to save locations or search for places offline. Since those are both handy features, I paid for the full version.
There is one main disadvantage that Maps With Me has compared to Google Maps, and that is a lack of routing, although Google Maps does need a data connection for that.
Available on Google Play for Android, and the iTunes store for iOS.
Hanging on for three years as a stalwart of my travelling toolkit, Convertpad lets me convert from one series of units to another. As a traveller it's most handy for the up to date currency conversion rates, but you can also convert nearly anything else, including shoe sizes, length (ever wondered how many twips are in a metre?) and many more units that you have certainly never heard of.
Available on Google Play for Android (ad-free and paid versions), similar tools are available for iOS.
TripIt (new entry!)
If you travel a lot, then keeping track of itineraries, flight numbers and train times can be a bit of a headache. Enter TripIt, which connects to your e-mail accounts, keeps an eye out for booking confirmation e-mails, and puts them all into a travel itinerary, including details like your booking reference, seat number and so on. It'll even tell you the  forecast weather for your trip, and can pop all your trip details into your calendar for you.
The standard version is free, but you can also subscribe to the service for a yearly fee of $49, which includes a frequent flier points tracker and real time flight alerts, which are handy for notifications of delays or changes to your flight times
Available on Google Play for Android (ad-free and paid versions), and the iTunes store for iOS.
If Maps With Me is the perfect offline mapping application, then Triposo is its equivalent offline guidebook app. Pulling data from crowd-sourced travel sites like WikiVoyage, Triposo lets you download country or city guides to your device for use offline.
Being crowd-sourced, it is only as good as the data the users put into it, but I've found it handy for finding the main attractions in a new city, as well as insights on how to get around and where to eat. Plus, at the price of free, it can't be beaten!
Available on Google Play for Android, and the iTunes store for iOS.
The amount of information that we store on our smartphones these days is quite amazing, making the loss of one a potential serious security risk, particularly if you don't have a PIN or other security feature enabled. Imagine a thief not only having access to your shiny device, but also full access to all your e-mail, social media accounts, cloud storage… the mind boggles.
That's why Prey remains on my essential travel apps list. It lets you remotely lock, wipe and track your device should the worst happen. Google now offers Android owners the Android Device Manager, which has some of the functionality of Prey, and should definitely be activated, but Prey has additional features, including SMS activation, that make it a more powerful alternative in my mind. Free for up to three devices, which includes laptops.
Available on Google Play for Android, and the iTunes store for iOS.
Onavo Extend (new entry!)
Data! This page has focused a lot on apps that work offline, but sometimes you just need to be online, and WiFi isn't quite available worldwide just yet. In those cases you need data, which is usually billed based on usage.
Enter Onavo Extend, a handy app that runs in the background and compresses all the data you use, saving you money (because you use less data) and time (because there is less data to download). A truly essential app for getting the most from your data allowance when on the road. And even when not! Plus, it's free.
Available on Google Play for Android.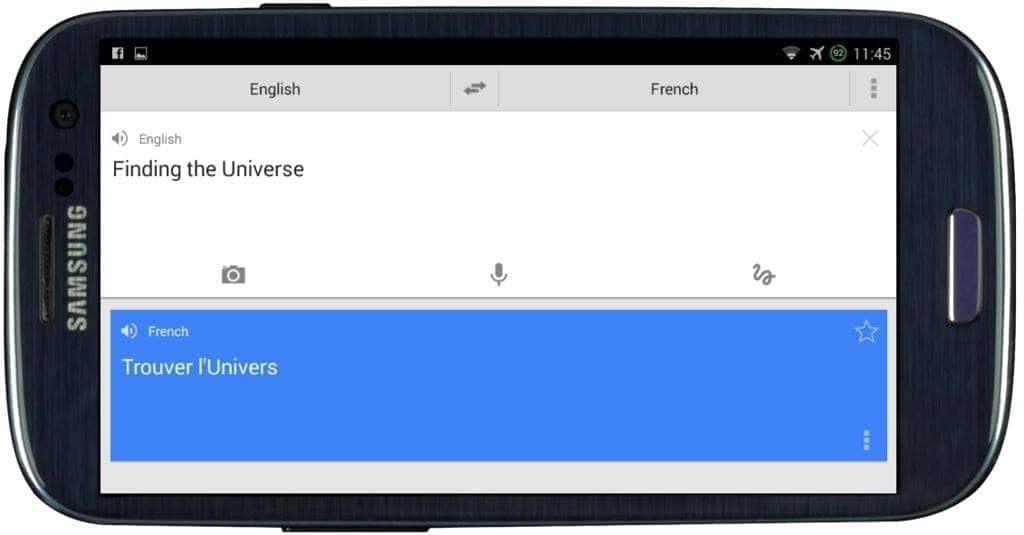 Google Translate made our list the last time round too, but in those three years, it has added some significant features that have made it even more valuable to the traveller. Top of the list of these new features is the offline functionality (Android only), which lets you perform translations offline! No more pesky data connection requirement. It also now features handwriting recognition, and will translate text taken by your phone's camera.
The offline feature does require the download of the dictionary data for the languages you'd like to translate between, which are not of insignificant size, but if you're travelling somewhere where you aren't sure what your network connection is going to be like, it is a fantastic addition, and has ensured that this app stays firmly in our travel toolkit. Free.
Available on Google Play for Android, and the iTunes store for iOS.
When you're travelling, you're likely going to be taking pictures of your adventures to share with friends and family. We highly recommend the easy to use Snapseed editing application to give your photos that extra bit of pop. It's got everything you need for photo editing on the go, and happens to be free to boot. I wrote a full guide to Snapseed here – once you've tried it, you won't need any other photo editors!
Available on Google Play for Android, and the iTunes store for iOS.
Home » Uncategorised »