Today's featured post was provided by Paul, and is all about the big differences in Italy's regions. Regular readers will know that I'm a big fan of Italy, having visited many of it's regions, and I can attest to the need to visit them all. Enjoy!
British tourists planning a visit to Italy, quite often they go for the obvious choices like Umbria and Tuscany. There are a huge number of holiday villas and organized trips around the region, beautiful scenery and other things to do to keep busy on holiday.
What this misses out though is that other parts of Italy offer some excellent tourist opportunities because of the diversity of the country overall.
Over the centuries, different nations and people held control over Italy. These include the Greeks, Arabs, Spanish, Normans, and as far back as the Phoenicians. This leads to a real mixed experience when visiting different parts of Italy where German or even Slovenian may be the first language for many locals.
The area in the North West which includes Piedmont and Valle d'Aoasta have a strong French history. The Alta Adige region very high up in the north of the country is strongly German. Lastly, in the north east region of Friuli-Venezia-Giulia there are several languages freely spoken including Slovenian. Therefore, Italy is not the cookie-cutter holiday destination some would like to make it out to be.
Good Connections
In the last few years, the country has benefited from an increasing number of budget airlines that often avoid the expensive fees and competition associated with major airports and instead aim at building relationships with smaller regional airports. As a result, there are now many UK short-hop flights that land outside of the major Italian destinations.
Beyond flights, the rail network in Italy is broad with connections to major cities around the country. It can therefore be a useful idea to use the rail to get into a city centre and then explore beyond the city boundaries to what is equally attractive in the smaller towns and villages farther out.
Tuscany and Beyond
If you plan to head to Tuscany as an obvious first choice for someone new to Italy, then try to find your way over to Val d'Orcia which is to the south of Siena. It quietly boasts some of the best views in this part of the country.
This is preferred to the often recommended Chianti which sits between Siena and Florence and is mostly a wooded area with little to see, lots of winding roads that seem to go on forever before you even reach a historical place of interest.
Abruzzo
This is one of the lesser known regions within all of Italy. It can be accessed by both rail or road and it is not too far from Rome itself. Abruzzo benefits from huge mountains, national parks and large areas open to wildlife of all kinds. Towns like Sulmona are worth a visit for its classic appeal.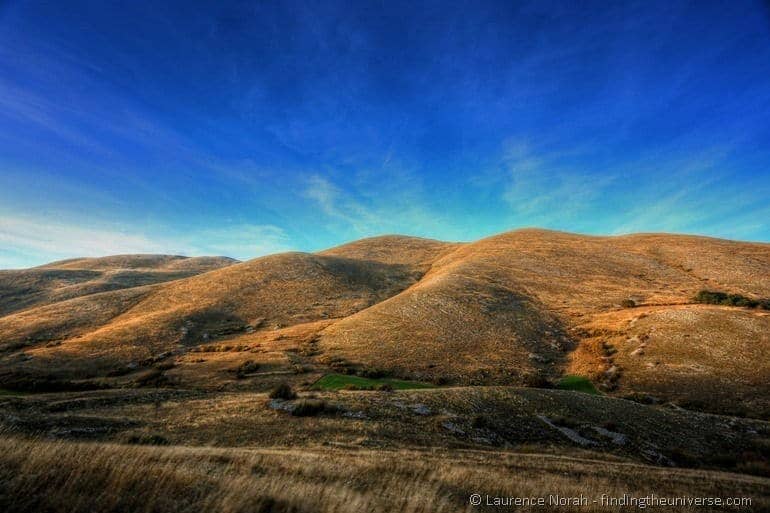 Umbria
When visiting Umbria, you cannot go wrong in many of the small towns, but the large ones like Foligno, Cascia and Perugia have grown too large to get to grips with easily. Small is better in this part of Italy.
Le Marche
Le Marche, which is east of both Umbria and Tuscany, is a good lower-cost alternative place to visit for some more affordable holiday accommodation. The surrounding vistas are particularly attractive here with the Sibillini mountain range and elsewhere simple, though plain, hills.
There are not so many little historic towns to spend your days in, but what is lacking in quantity is more than made up for in quality. Ascoli Piceno and Urbino are the two most worth making a beeline towards.
The region of Le Marche is becoming known as "a new Tuscany" by a few people who are eager to promote it. There are some attractive places to visit including the Castel del Monte fortress, and some Roman-like building structures in Trani, Barletta, and Bari. Gallipoli also has some nice beaches to visit if the weather is good.
There is usually a long way to drive between interesting places to visit within Le Marche, so make sure you bring some good music or an audio book for your drive time.