Remember back at the beginning of the year I said I had some places I really wanted to see in 2012?
Well, one of the places that made my list was the city of Barcelona, which has never cropped up in my travel itinerary before. I'm pleased to say however, that that is about to change!
At the beginning of April we're going to take the overnight sleeper train from France down to Barcelona, where we'll be staying for a week. We'll be taking in everything that the Catalan capital has to offer, from beaches to food to architecture… and more!

What I'm about excited about
There are a whole number of things that I am already really excited about seeing. For example, Barcelona is home to no less than eight UNESCO listed world heritage sites, including the frankly bonkers looking Casa Batlló – just one of the many structures and places in Barcelona that Gaudi had a hand in designing.
The architecture is going to be one major highlight, and I'm really excited about taking a lot of photos of the wackiness. (I'm not sure wackiness is how you are supposed to describe serious architecture, but there we go. It looks wacky to me!)
I'm also really excited about the opportunity for some random exploration. The thrill of a new place is part of what drives me to keep travelling, and a city as interesting looking as Barcelona is certainly going to have a lot of exploration to do.
From the old Roman centre of the gothic quarter to Gaudi's Park Guell, I have no doubt that even a week isn't going to be enough to fill my need to wander!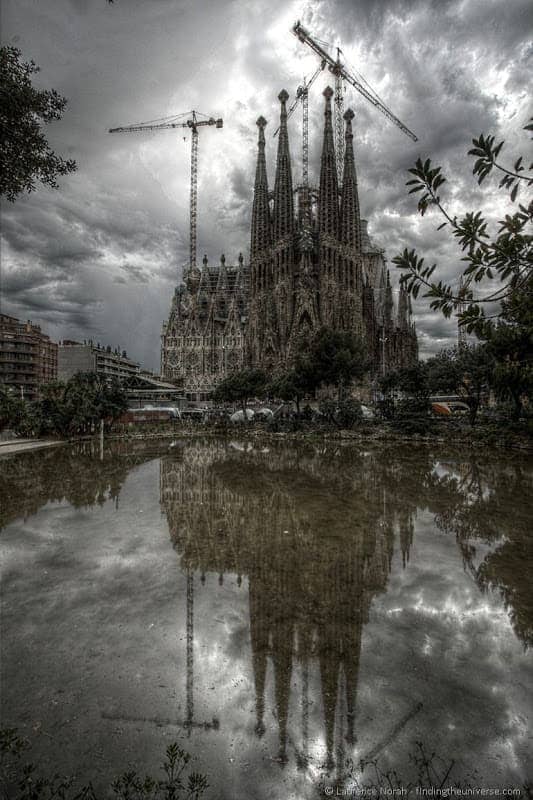 Where we'll be staying
I have mentioned before on the site that an apartment is a decent option when visiting a new city, as I believe it gives you so many awesome benefits compared to say a hostel or hotel.
I was therefore absolutely delighted when the kind folks over at Roomorama offered to help us out with our accommodation for our stay in Barcelona.
Roomorama are an apartment booking service which puts people who have apartments available for short term rental in touch with people who need short terms accommodation. Like me! Their website lets you filter your search by price point, location and the sort of amenities you want, and then it comes back with a whole list of options.
After a bit of site perusal, and much excitement, we finally settled on a place which comes with everything we need to really enjoy ourselves (check: beach view, fridge and inclusive wireless? Everything a travel blogger needs!).
We'll be able to come and go as we please, and even cook our own meals if we feel like it. Although I am hoping that won't be that necessary, what with all the great food options we plan to find. Which is partly where you can help out!
How you can help!
As I said above, we've never been to Barcelona before. Sure, we could read the guide books, and do our internet research. And, as I'm going to be helped out by the Barcelona tourist board while I'm there, I should be well covered on finding the big sights!
But guide books and internet research only go so far. What I'd really love to hear are your thoughts and ideas for what to do, what to see, and of course, most importantly, what and where to eat!
I want to know what you loved, what excites you about the city, and the stuff that is perhaps not so well known about. Even those things that are hugely touristy but still deserve to be experienced – tell me about those, too!
So if you have been to Barcelona, or visited the surrounding area during a holiday to Spain, I'd really love to hear your thoughts in the comments below. Maybe you've even written a blog post or three on your experiences! Share away – I'll really appreciate it!
Photo credit today goes to MorBCN for the first image. The other images, aside from the shot of the Sagrada Familia, which is mine, were sourced from Wikimedia Commons.
Home » Destinations » Europe » Spain »