Although travel is rewarding and can have many positive effects, it also has a huge carbon footprint. Every trip we take, especially when taking a flight or cruise, emits tonnes of damaging carbon into the atmosphere. Like many travelers, we were concerned about the negative impact our travel can have on the environment.
So Jessica and I have decided to do our small part in creating a sustainable future by committing to offsetting all our carbon emissions, both personal and business. This includes making sure that our company, Travel Cats Media, which consists of our two travel blogs (Independent Travel Cats and Finding the Universe) is a carbon neutral one.
We are committed to offsetting our carbon footprint by investing money in ways that reduce, avoid, or remove greenhouse gas emissions (of which carbon dioxide is the biggest) from the atmosphere, or otherwise have positive environmental impacts.
If you are unfamiliar with carbon offsetting, a carbon offset is a reduction in emissions of carbon dioxide or other greenhouse gases made in order to compensate for emissions made elsewhere. So for each tonne of carbon, the offset will help capture or destroy one ton of greenhouse gases that would otherwise have been released into the atmosphere.
So for example, for a round-trip 8-hour each way flight, there is about 1.32 tonnes of carbon dioxide created per person on the airplane. A calculator shows that it costs about USD $12 to offset this cost by donating to a charity that will invest that money in a project that has been shown to reduce, capture, or destroy carbon emissions.
The costs to offset a certain amount will vary by the cost of the project, and there are a wide variety of projects that have been shown to help offset carbon emissions. For example the project may plant or conserves trees in a tropical rainforest, fund climate-smart agricultural methods, install wind power plants, or replace inefficient gas stoves with efficient ones in developing countries.
At the end of each year, Jessica and I will estimate all our carbon emissions related to travel, transportation, and home energy using the World Land Trust carbon calculator. At the end of the year, we'll post a link to our calculations so you can see our example and the cost to offset those carbon emissions.
We'll then use that figure to donate money to the World Land Trust through its Carbon Balanced Programme. The charity uses donations to invest in carbon-reducing projects around the world.
If you are not familiar with the World Land Trust, it is a non-profit environmental organization established in 1989 in the UK. It initially was founded to raise funds to purchase and protect tropical forest land in Belize.
Over the past 25 years it has become a major conservation organization that has protected more than 700,000 acres of tropical forest and other threatened habitats and helps manage over 4 million acres of land worldwide.
The main goals of the World Land Trust are to ensure the conservation of plants, animals, and natural communities in areas at risk. More specifically, it does this through projects such as the following:
Purchasing and protecting land for conservation to protect both the land and the threatened species that live there
Creating wildlife corridors as safe routes for endangered species, such as the Asian Elephant, tigers, and orangutan, to get from one reserve to another
Supporting and empowering local NGOs and people to manage and protect land from threats such as illegal hunting and deforestation
Tackling issues related to climate change through its Carbon Balanced Programme to encourage individuals and businesses to offset their unavoidable carbon emissions.
Using its influence to persuade governments to protect their land and to engage in conservation efforts
If you want to know more about the World Land Trust, you can read about it here.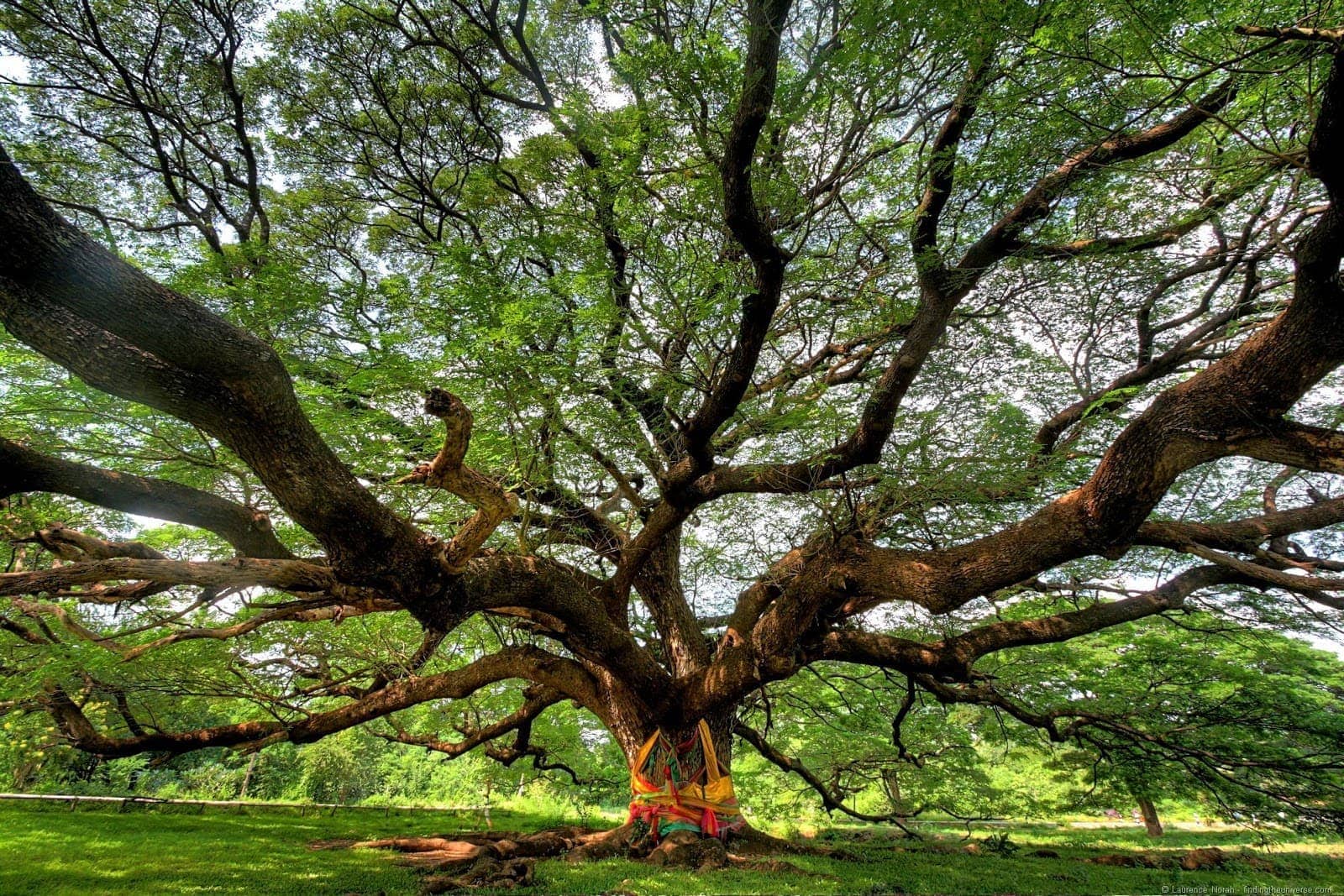 Our Carbon Footprint and Carbon Offset
We started calculating our carbon emissions in 2018. Each year we will post our carbon reports and donation amounts here.
2020 Carbon Report

What
Carbon (CO2) in tonnes*
Cost in GBP*
Flights
0.54
8.06
Driving & Transport (non-flying)
0.801
12.03
Home / Office Gas & Electricity
5
75
Totals
6.34
95.09
*All calculations above were done using World Land Trust calculator: https://www.worldlandtrust.org/carbon-calculator/
In 2020, our calculations had us emitting a total of 6.34 tonnes of carbon dioxide between us. The global pandemic obviously hugely curtailed our travels meaning our home office work was the major contributor this year. The cost to offset was £95.09, which we rounded up to £100 and donated to the World Land Trust (Reference #W0502902).
In 2019, our calculations had us emitting a total of 24.14 tonnes of carbon dioxide between us. The main contributor was flights. We were doing very well throughout the year, but a last minute trip at the end of the year to Mauritius brought the totals up. The cost to offset this was £362.77, which we rounded up to £400 and donated to the World Land Trust (Reference #W0349223).
In 2018, our calculations had us emitting a total of 25.97 tonnes of CO2 between us. The largest contributor was international flights. The cost to offset this was £389 (~ $490), and we donated this amount to the World Land Trust in 2019 to offset our 2018 carbon emissions (Reference #W0254032).
How Can I Offset My Own Carbon Footprint?
If you want to reduce your carbon footprint and offset your own carbon emissions, the first step is to calculate your carbon footprint.
Once you know the approximate carbon footprint and what activities are contributing to these emissions, you can then use that information to reduce future carbon emissions and find ways to offset them.
We use the World Land Trust carbon calculator because it is designed for people who live in the UK, which is where we are currently based. But there are many others such as this one (global) and this one (U.S. focused). If there is one designed for people who live in your particular country, we recommend using that one.
The calculator will give you information on carbon emissions associated with different activities such as driving, taking public transportation, air travel, and household energy usage. This information can help you think about ways where you might be able to reduce your carbon emissions.
Of course, it is impossible for most people to reduce all carbon emissions. For those that you can't prevent or avoid, you can offset them via a recognized program that offers carbon offset projects.
The World Land Trust is just one of many charities and organizations that can help individuals find ways to offset their carbon footprint by contributing to carbon offset projects and other environmentally positive projects. Some others to consider are terrapass, the United Nations, myclimate, and Cool Effect.