Welcome to this month's giveaways!
Each month we offer at least one giveaway to our loyal readers as a way to say thank you. These may range from anything from luggage to travel clothing to travel vouchers to photography gear.
We strive for these giveaways to be open to as many of our readers and subscribers as possible. However, given rules, legislation, and shipping restrictions, this is not always possible and many of the giveaways do have geographical restrictions (as well as other restrictions) so please be sure to note these before entering a giveaway.
**If you are a brand or company that is interested in featuring a quality travel or photography product or gift voucher, please contact us directly.**
Our Giveaways are Exclusive to our Newsletter Subscribers
We run regular giveaways that are exclusive to our newsletter subscribers. You must be a newsletter subscriber to be eligible for our giveaways. Please enter the giveaways using the name and email you use to receive our emails.
If you sign up to the giveaways and are not a confirmed newsletter subscriber, your entry will be discarded.
If you are not a subscriber and want to sign up to our newsletter, you can sign up using this form:
If you have any questions about subscribing to our newsletter, or don't receive the confirmation e-mail, please contact us.
Current Giveaway Details: July 2020
This month our giveaway is for a getaway for two people on the island of Bali in Indonesia. We've partnered up with ForeverVacation to offer a 2-night stay in a 4-star hotel, plus 2 guided tours with ForeverVacation. The prize is worth around $500 USD.
Giveaway: ForeverVacation Stay in Bali with Tours
Brand/Manufacturer: ForeverVacation
Prize: 2 nights accommodation in Bali + 2 day tours with ForeverVacation for two people.
Retail Value: approximately $500 USD
Giveaway Open to: Worldwide
This month we've partnered up with ForeverVacation, a well-known tour operator in Southeast Asia, to give away an amazing prize for two people!
ForeverVacation run a whole range of fully inclusive tours across some of the most popular destinations in SE Asia, with everything from white water rafting tours in Bali through to long tail boat tours of Bangkok.
Suffice to say, if you are heading to SE Asia and looking for a well-reviewed tour, you should definitely check out their website! They are based in Bali, so they have a particularly large number of tours in Indonesia.
Our giveaway this month will let you and a friend, partner, or family member experience two of their most popular tours in Bali, which are:
The tours are all-inclusive, which means you don't need to worry about entry tickets, transport fees, or anything like that as it's all covered. Lunch is also included on both days!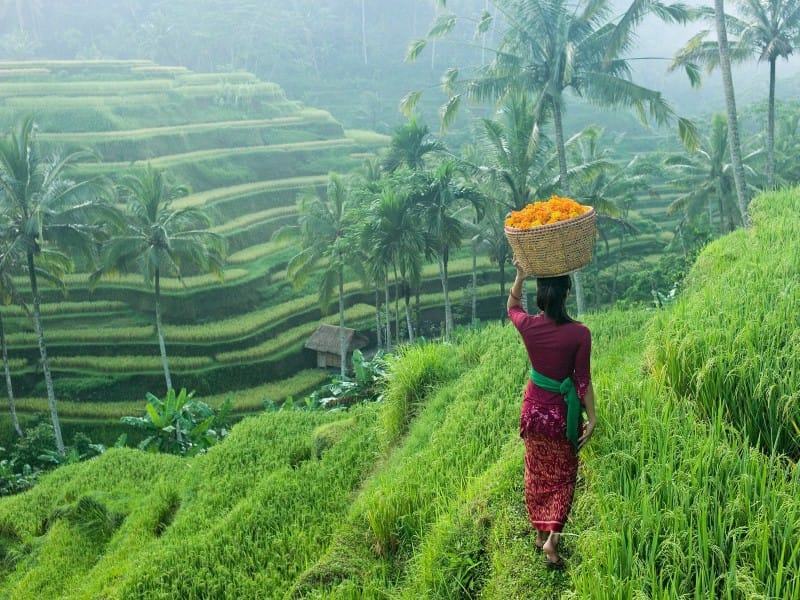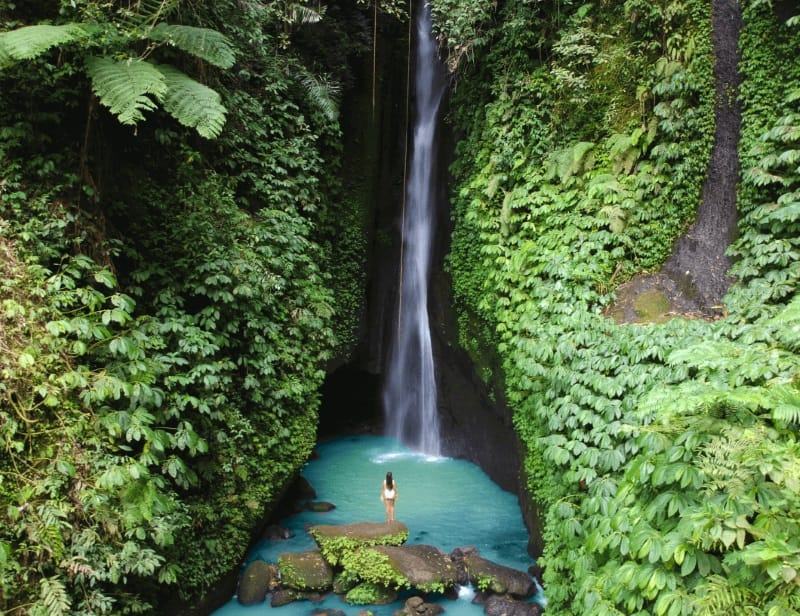 Of course, two full days of touring means you're going to need somewhere to stay, and we're delighted that ForeverVacation is also including a 2-night hotel stay at the 4* Maison at C Boutique Hotel and Spa in Seminyak for two people (on a sharing basis). This hotel is found just minutes walk from the nearest beach, and also has its own swimming pool and restaurant.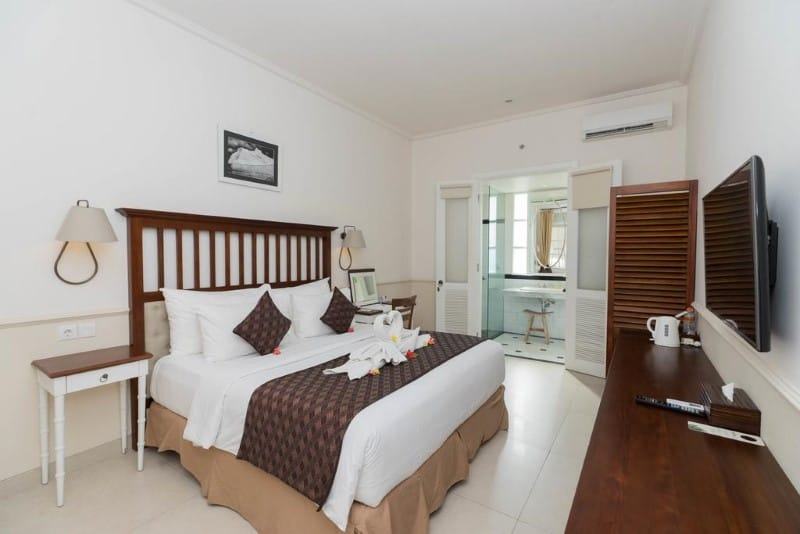 Your tours will be arranged to collect you from your hotel in Seminyak and return you here as well in the evening. So all you have to do is enjoy yourself and make sure your cameras are fully charged!
Note that this prize only includes the 2 tours and 2 nights at the hotel, and doesn't include flights or any other transport beyond that included in the tours. So you will need to arrange your own travel to and from the hotel.
The good news is that you don't need to book the trip until the 31st December 2021, and you can take the tour anytime from August 2020 to August 2022. So you have plenty of time to arrange an epic adventure to Indonesia!
How to Enter the Giveaway
Please read the rules below to enter the giveaway:
1 – You need to be signed up for our newsletter.
If you get our monthly newsletters, you are eligible!
If you are not a subscriber, you can sign up using the form at the top of the page, or on this page.
If you're already signed up you don't need to sign up again and you can skip to the newsletter entry form. When you sign up for our newsletter, you'll be sent an e-mail to asking you to confirm your sign-up. You'll need to click the link to confirm and activate your subscription.
2. Check the rules of the giveaway
Before signing up, read over the rules (listed in detail below the entry form) to make sure you are eligible to apply. While we strive to have our giveaway open to all subscribers, some of the giveaways have geographical, residency, age, or other restrictions.
3 – Use the form below to enter the giveaway.
You must use the same e-mail address that you used to sign up to the newsletter with, as we'll be checking e-mails this way to validate your entry. You must be an active subscriber when we make the draw to be eligible to win!
Enter the Giveaway!
Winners will be randomly drawn with the winner receiving all the items listed above.
The retail value of the giveaway is approximately USD $500.00.
Applicants must be 18 years or older, have a valid email address, and have a valid mailing address.
Winners will be contacted by the email provided (so please use an email to enter that you check regularly). If a winner does not respond to email within 72 hours, another winner will be chosen.
The winner will be contacted via email by us, and we will pass the winner's details onto ForeverVacation to co-ordinate the prize.
Note you can unsubscribe from the newsletter at any time, but you must be an active subscriber when the draw takes place to be eligible to win. Draws take place within a week of the contest closing.
The data entered into the giveaway form will solely be used for the purposes of verifying your entry, checking you are an active newsletter subscriber, and contacting you if you are a winner.
Winners (first name and last initial, and country of residence) will be announced on the bottom of this page and in our monthly newsletter.
Full Giveaway Terms and Conditions
These are the full terms and conditions!
The promoter is: Finding the Universe & Independent Travel Cats
Finding the Universe & Independent Travel Cats contributors, and their family members or anyone else connected in any way with the giveaway including helping to set up the giveaway shall not be permitted to enter the giveaway.
The giveaway is only open to active newsletter subscribers of the Finding the Universe & Independent Travel Cats monthly newsletter.
There is no entry fee and no purchase necessary to enter this giveaway.
Route to entry for the giveaway and details of how to enter are via this blog post
You must be 18 years of age or older to participate in the giveaway.
You must fill out all the requested information in the entry form to be eligible. Incomplete entries will not be considered.
Closing date for entry is July 29th, 2020 at midnight EST. After this date no further entries to the giveaway will be permitted. Only one entry may be submitted per participant. Multiple entries will not be considered, and will invalidate all entries by the participant. Incomplete, incorrect, or otherwise invalid entries will not be considered. The Promoter reserves the right to verify the eligibility of all participants.
No responsibility can be accepted for entries not received for whatever reason.
The prizes are as follows: 2 tours for 2 people provided by ForeverVacation. 2 nights accommodation (1 room, sharing basis) at the 4* Maison at C Boutique Hotel in Seminyak, Bali.
Prize must be claimed and arranged with ForeverVacation by 31st December 2021. Tours and hotel booking must take place between 1st August 2020 and 31st August 2022.
Any tax liability, including import taxes due to international shipping, is the responsibility of the prize winner
The promoter reserves the right to cancel or amend the giveaway and these terms and conditions without notice and for any reason. Any changes to the giveaway will be notified to entrants as soon as possible by the promoter.
No cash alternative to the prizes will be offered. The prizes are not transferable. Prizes are subject to availability and the promoter reserves the right to substitute any prize with another of equivalent value without giving notice.
Flights to and from Bali, and transport beyond that included in the giveaway, are not included in the giveaway.
Winner is responsible for ensuring they have all the correct visas and paperwork for travel to Indonesia
Winners will be drawn at random from all valid entries. The odds of winning will depend on the number of entries received. Promoters are not responsible for prize fulfillment nor for any technical failures. The winning entry will be verified. A list of winners will be displayed on this page and published in the monthly newsletter.
Promoter reserves the right to publish winner's first name and last initial and country of residence. Any personal data relating to the winner or any other entrants will be used solely in accordance with current UK data protection legislation and will not be disclosed to a third party without the entrant's prior consent.
The winner will be notified by email within 10 days of the closing date. If the winner cannot be contacted or does not claim the prize within 72 hours of notification, the promoter reserves the right to withdraw the prize from the winner and pick a replacement winner.
The winner consents to providing their name, email, mailing address, and mobile contact number to the promoters for the sole purpose of enabling their prize to be delivered.
The promoters' decision in respect of all matters to do with the giveaway will be final.
By entering this giveaway, an entrant is indicating his/her agreement to be bound by these terms and conditions.
The giveaway and these terms and conditions will be governed by UK law and any disputes will be subject to the exclusive jurisdiction of the courts of the UK.
Images included in the giveaway post may not depict the exact prize, and are for illustrative purposes only.
Residents of Canada will be required to answer a skill-testing question to claim their prize.
Void where Prohibited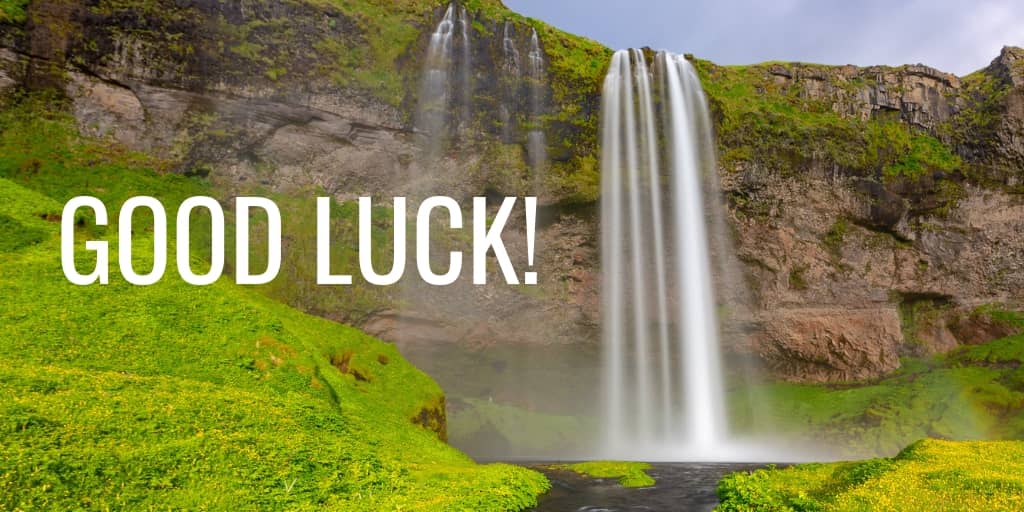 We wish you the best of luck!
If you have any questions or concerns about the giveaways, please let us know in the Comments section below or email us directly.
Past Winners
Here is a list of our past giveaway winners:
June 2020
May 2020
April 2020
March 2020
February 2020
January 2020
December 2019
November 2019
October 2019
September 2019
August 2019
July 2019
June 2019
May 2019
April 2019
March 2019
February 2019
January 2019
December 2018
November 2018
October 2018
September 2018