Auckland, I have learnt, is a city built on no less than fifty volcanoes, not all of which are dormant. This means two things. One, that I could get blown into tiny lava covered pieces of myself at any moment, and two, that there is some excellent hilly walking to be done.
We set off, therefore, with the aim of conquering at least one of these volcanic cones (they aren't that big to be fair), the intriguingly named One Tree Hill. Keen musical types, and particularly U2 fans, will notice that this is the name of a U2 song, and it is in fact about this particular hill. Which happens to not feature a tree. We will get back to that.
As I have previously mentioned, Auckland houses around a third of New Zealand's population, which has resulted in a serious case of urban sprawl. Away from the high rises of the central business district is a serious suburban spread. This is actually quite nice to wander around, as the houses are usually pretty to look at, and as it is currently spring, the whole place is all blossom and flowers.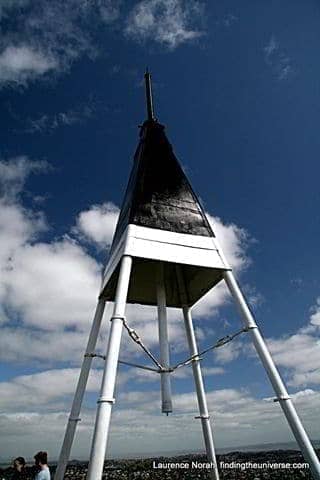 There is a walk that goes from one side of the Auckland coastline to the other, from the Tasman Sea to the Pacific Ocean, appropriately named the coast to coast walk. As this conveniently led pretty much right past our hostel and then all the way to the One Tree Hill, via a number of other interesting leaf filled areas, we elected to take it for much of it's route.
We walked out of the CBD and entered into the huge park known as the Auckland Domain. Sydney, for those of you interested in such things, also has a domain. I'm not sure where this naming convention comes from for large parks, if anyone knows, please enlighten me.
The domain was certainly green and luscious. It was also a sunny day, probably hovering around twenty degrees. Tropical plants vied with more recognisable temperate species for attention. We wandered, passing sculptures, heading away from the CBD and towards Mount Eden, the first of the two volcano cones we were visiting.
Mount Eden towers an impressive 192 metres above the surrounding land and is Auckland's highest volcano cone. It has a good looking crater, which you are not supposed to go into as it has cultural significance for the Maori, and quite spectacular views of Auckland's CBD towers and urban sprawl as well as the various islands out in the bay. Certainly a must visit if in Auckland, and the multiple tour groups milling around at the top appeared to agree.
From the Mount Eden cone we headed across some more bits of the Auckland suburbs to the One Tree Hill. This was the site of a Maori fortress, in fact the largest Maori fortress in the country. There isn't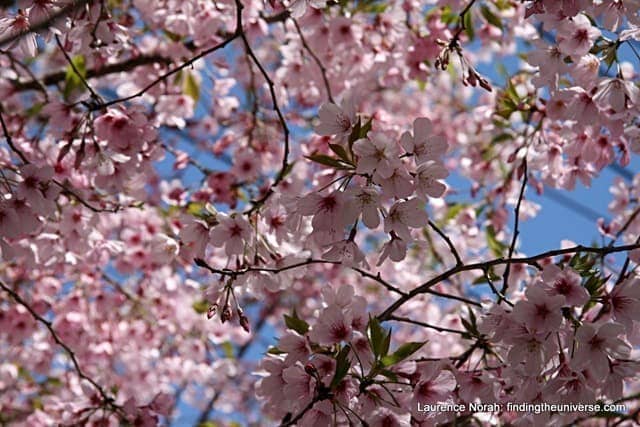 much Maori fortress left today, but I can confirm that there is an excellent ice cream shop selling hokey pokey ice cream at the base of the hill, which provides much needed hill climbing energy.
The top of the hill now houses a monument, dedicated to the Maori people, as well as a rather sad looking tree stump. This is all that remains of the tree that stood atop the hill, cut down in protest at it being a non-native species. Still, a lack of tree means that the views are spectacular, as you stand upon an oasis of greenery (surrounded by sheep no less), with the towers of Auckland's business district barely a stones throw away. Almost worth titling a song for.
Views done, we trekked back to the hostel, past the sheep and lambs, the blossom and the flowers, the suburbs and the city tower blocks. I'm getting the sense that Auckland has quite a variety to offer, if I take some time to explore it. I'll let you know how that works out.