Today's post was provided by a third party, providing tips and ideas for what to get up to if you decide to spend Christmas somewhere a little bit different this year – like Egypt!
If you need a change from the normal Christmas festivities – how many times can you look pleased to receive a pair of socks from your auntie? – then why not try Egypt for a change?
Flights to Egypt could not be any easier, as you can always rely on holiday websites such as First Choice, Thomas Cook and other major reputable sites offering deals to the country.
Flying out to Egypt before the end of the year would also enable you to celebrate a well-known public holiday with the Egyptians, one of the last Egyptian public holidays on the annual calendar.
On the 23rd of December, the country will celebrate Victory Day, which is aimed at celebrating the ending of the Tripartite Aggression in 1956. You can certainly expect the country to celebrate in style!
There are many things to recommend Egypt as a holiday destination – not just the weather – and so for something rather different, try one of these activities, which will start your new year off with a proper swing.
#1 – Party with the Pharaohs
Some people dream of visiting Luxor and the Valley of the Kings and this six day tour is ideal if you are one of them. It is guided by knowledgeable English-speaking guides and if you have been rather worried about the safety of Egypt, this tour is a good way to look around, as you are transported by experts every step of the way.
There are two trips every year, leaving around 23rd or 24th of December and the itinerary is stunning, taking in the Pyramids of Giza and Saqqara, Luxor, Valley of the Kings and Cairo.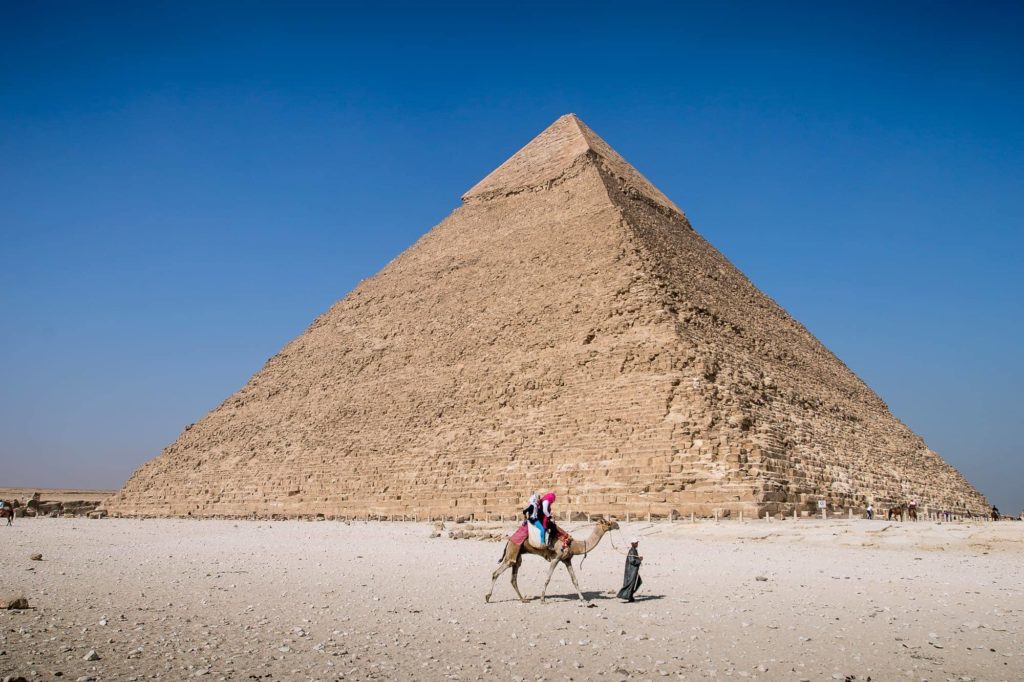 #2 – Cruise the Nile
Although an obvious choice for Egypt, Nile cruises have been popular for centuries and no wonder – the view from the river is spectacular and you can quickly reach places that would be quite difficult and uncomfortable to reach by road.
A typical Nile cruise will take in the Pyramids (naturally!) but also Abu Simbel, the Aswan Dam and the Temple of Horus at Luxor. Nile cruises can be as basic or as luxurious as you like – think Hercule Poirot and you can't go far wrong.
With there being so many different types of cruises to choose from it can sometimes be difficult to not go overboard on spending. Not only are these cruises relaxing, but you get to see more of Egypt from a different angle while enjoying a fresh Egyptian breeze.
#3 – Sharm el Sheik
The days are short at this time of the year, but can be quite hot, so if you need some warmth on your skin in the depths of the British winter, try a Christmas break at Sharm el Sheik. Although Egypt is not a Christian country, the resorts do decorate in a traditional Christmas way and there will be trees and any amount of glitter! Bring your very best clothes, because you will need to dress to the max for the special dinners over the holiday.
#4 – Make a snowman
No, seriously – although you'll have to be quick, because the snow lying in the Cairo streets this December is something of a fluke. It has been so bad that it has closed some ports and also created a degree of traffic mayhem (a pretty much natural state of affairs in Cairo) and although it can't be guaranteed to be hanging around for long, it serves to point up the fascinating mysteries of Egypt – nothing is quite what you might expect.
#5 – Celebrate Christmas, on 7th of January
Although Egypt is of course a predominantly Muslim country, there are nevertheless over 8 million Christians, mostly from the Coptic Church, which celebrates Christmas Day on 7th of January. If you are lucky enough to be invited to someone's home to help them celebrate, you will be given special sweet biscuits to show that the pre-Christmas fast is well and truly over!
So there you have it, a fine collection of things to do over the Christmas year.