Ah Geography. I remember it well. Teachers with funky patches over their tweed jackets, rambling on about rocks and weather and the importance of using the correct map colouring-in implement.
I knew that one day, all that important geography stuff would come in useful.
And I am pleased to report, that that day has finally arrived, with my recent trip to New Zealand's most famous glaciers, where I was able, with a keen eye, to instantly recognise some glacially formed U-shaped valleys, and wow my travelling companion with my extensive knowledge.
There are two glaciers on the west coast of the south island which pretty much any visitor to New Zealand will be able to name – the Franz Josef and the Fox glaciers. These are handy for being very accessible and also rather spectacular. And, in peak season, rather busy, attracting around 600,000 visitors per year.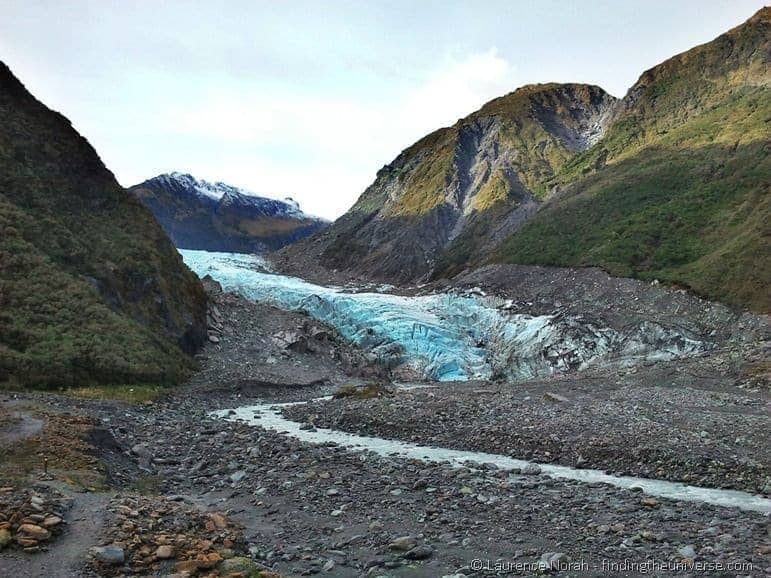 So, it was rather inevitable that we would see these glaciers as we headed down the coast, given that they are rather in the way as you travel. Which is a good thing. Because everyone should see wonders like this when they wander the world.
I could probably go on at some length as to the wonders of the glaciers, as to their icy blues depths, as to the towering walls of the valleys which they formed.
Instead of doing this though, I will share with you some photos of my few days in glacier land. I would urge anyone passing through to spend at least a couple of days in the area. There are two glaciers, both of which are deserving of your attention, and both of which have a number of walks that afford spectacular views.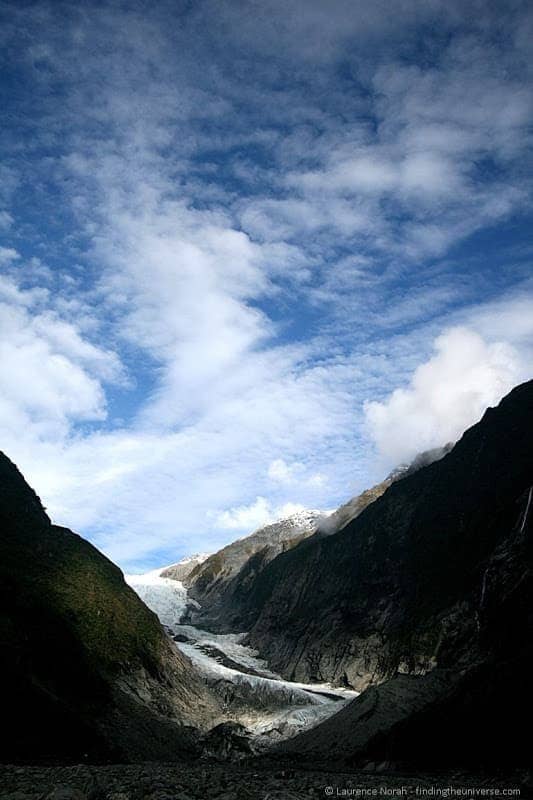 I would also suggest that you head to the mirror lake for amazing views of Mount Cook, New Zealand's highest peak, and if you have time, head down to Gillespies beach for unrivalled sunset / sunrise viewing. And now, on to some more photos.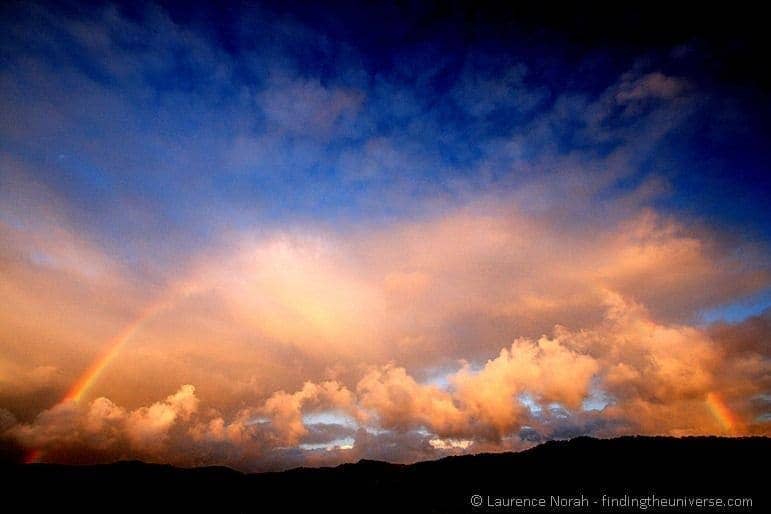 Sunset over the Mount Cook ranges of the Southern Alps, from Gillespies Beach.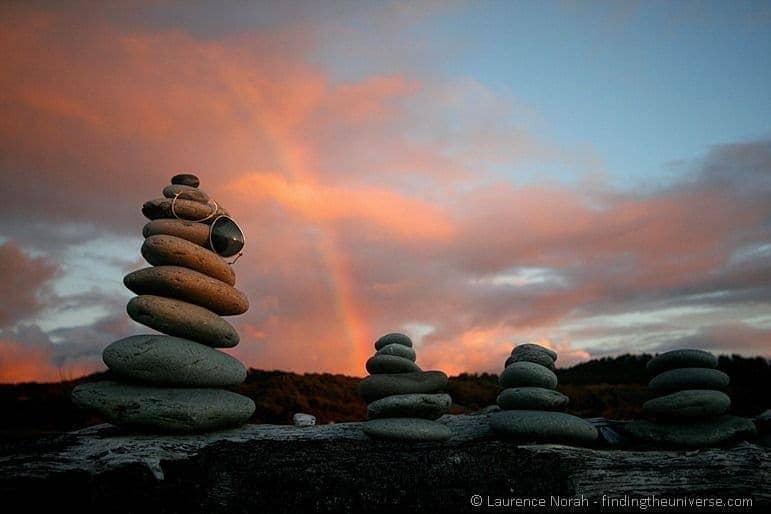 Some rock piles at sunset. These can be found up and down the whole west coast. Must be a traveller thing.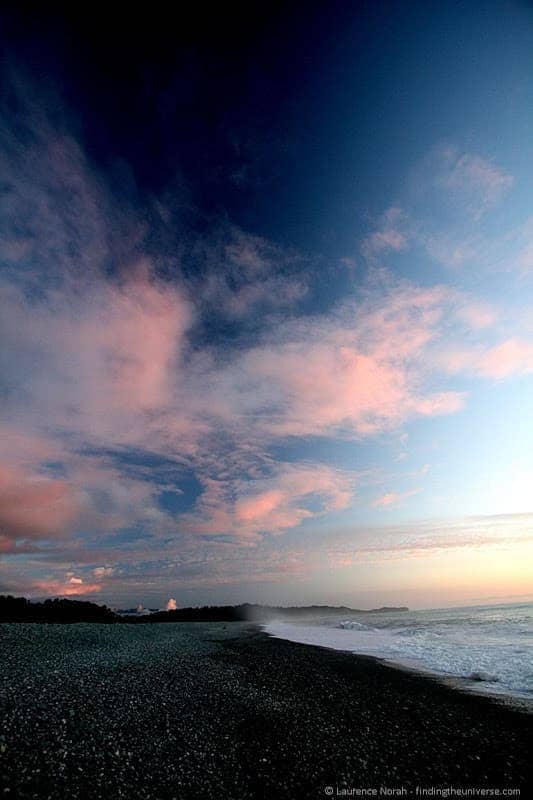 Sunset at Gillespie's Beach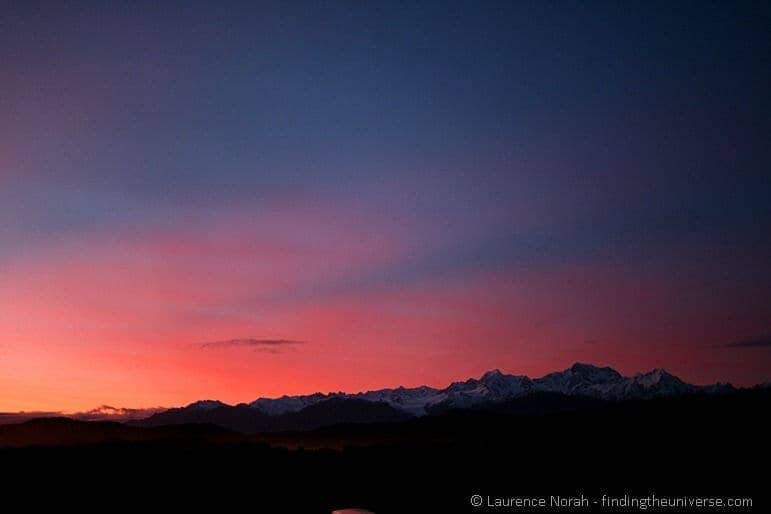 Sunrise over Mount Cook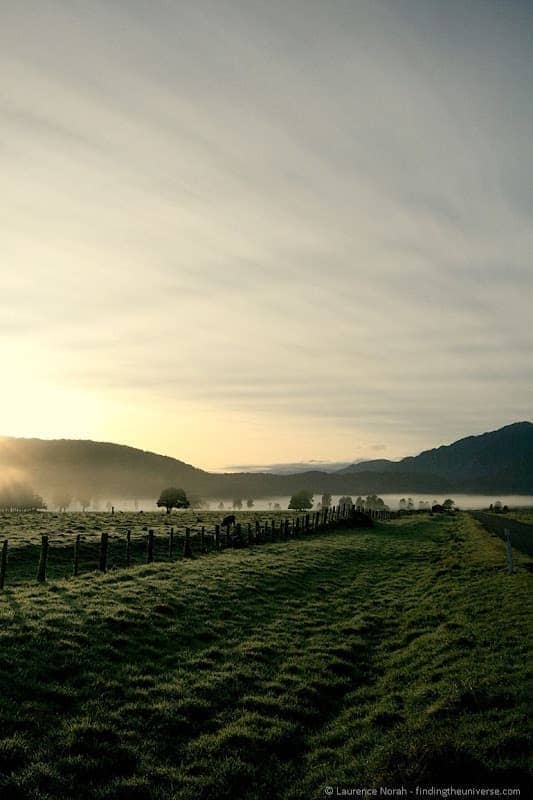 Early morning fog lifting near the Mirror Lake and Fox Glacier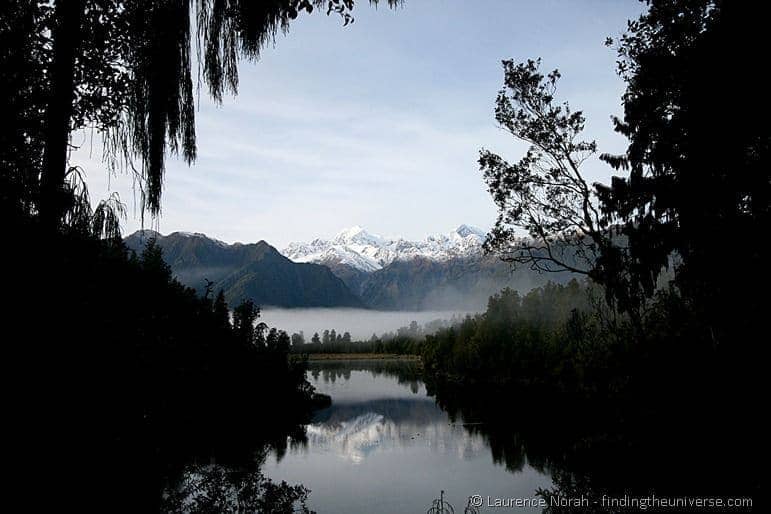 View of Mount Cook at the Mirror Lake, named for fairly obvious reasons.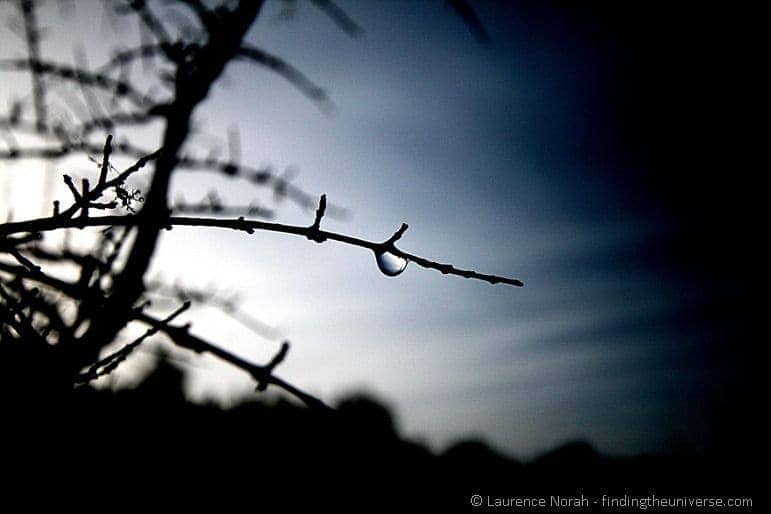 A droplet of water
Another view of the Fox Glacier, from the Chalet Lookout, a 1.5 hour return walk.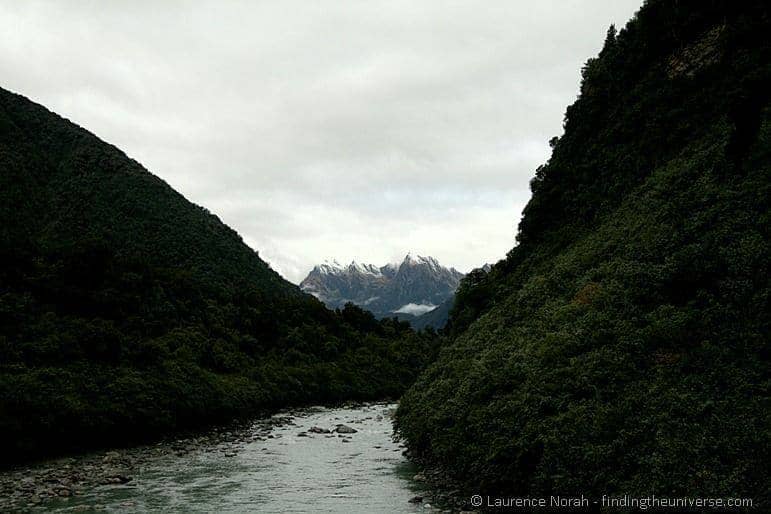 The southern alps are some fairly impressively spikey mountains.
Well, that's it for glacier country. From here the road winds south to Haast, and then across the southern alps through the spectacular Haast Pass to Wanaka, which is the subject of my next post. Until then…