I recently told you all about my experience rocking around the Molise and Abruzzo regions by train. If you've not read that post, do pop over and do so, if only to learn where these regions are. Done that? Excellent.
The wonderful thing about the train journey was that it came with plentiful opportunities to get off and explore the local sights, from funky villages to ancient sites of massive historical importance.
And whilst I happened to experience these options as part of said train ride, they are also places you can explore without a train. Although you are likely going to need your own transport, because the Molise region is sparsely populated and doesn't exactly come equipped with amazing public transport options. The price for views like this.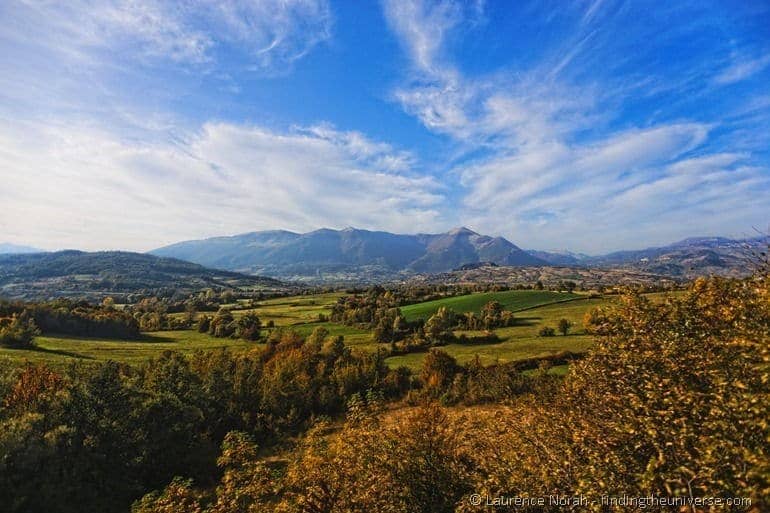 In today's post I'm going to go through some of my favourite sights from this adventure, to help you plan any trip you might get up to, or just to inspire you to add this part of Italy to a future list.
The ancient monument on top of the hill!
One of the highlights of our two days exploring was a trip up to the town of Pietrabbondante, which we reached by bus from the San Pietro Avellana train station. If you're under your own steam, you can get here easily from either Campobasso (30km away) or Isernia (20km away).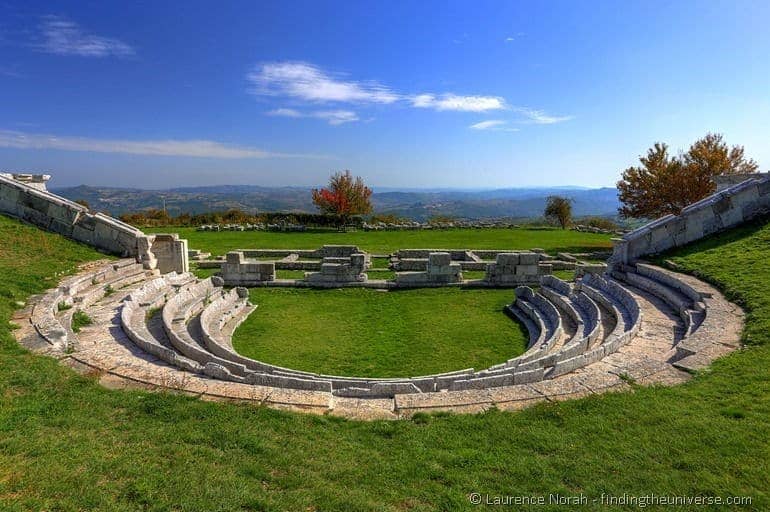 Pietrabbondante is famous for the Samnites, who rocked up here in the 6th century BC, and hung around for circa 600 years before being ousted by the Romans.
The Theatre of Pietrabbondante is one of the few remaining Greek style structures in Italy, and in particular the amphitheatre is very impressive, not least because its elevation of 921m means that it commands some fairly spectacular views over the surrounding landscapes.
The gorgeous villages!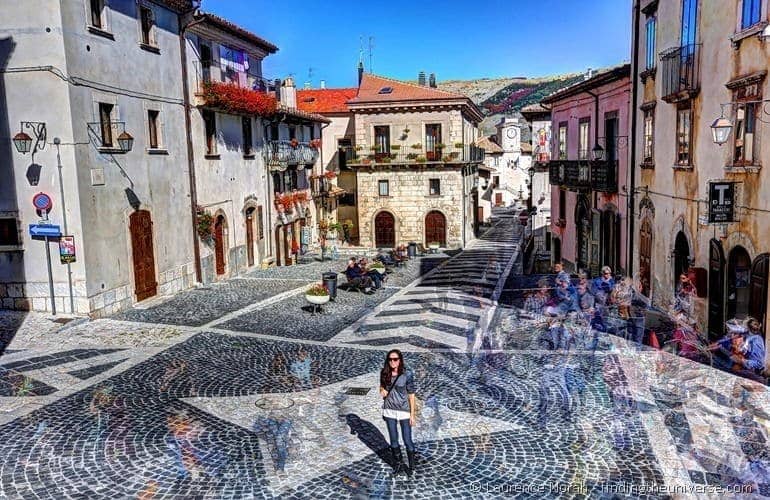 We visited a number of gorgeously pretty villages. One of my favourites was Pescocostanzo (pictured above), where I wandered around the one way system (the arrows on the cobbled streets giving the clue), explored the church, took a coffee at one of the many coffee bars, and even found time for the knitting museum.
The latter wasn't exactly my cup of tea, but it did have nice views from the top floor windows.
Other villages we visited included the picturesque Bagnoli del Trigno, also perched overlooking a valley (villages perched overlooking valleys is a common theme in this area), and Agnone, home to one of the oldest companies in the world. As described below.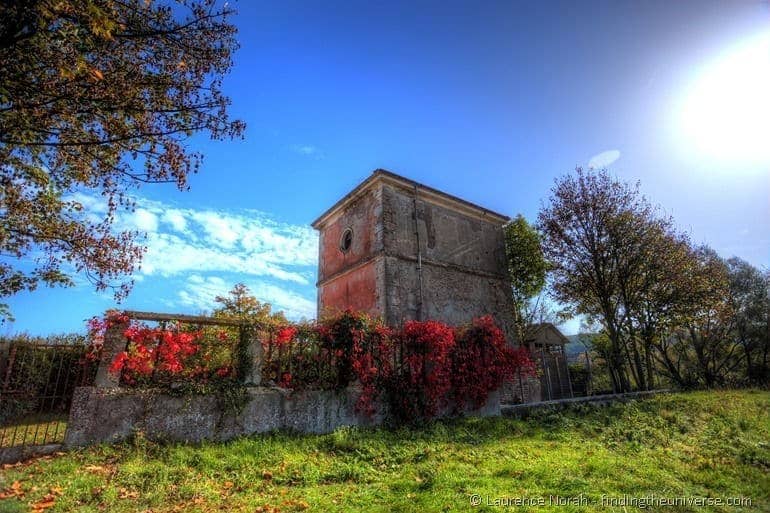 The archaeology!
You've got to feel for Italian construction workers. Every time they want to build something, they end up unearthing some ruin of tremendous cultural value, resulting in delays and costly diversions to whatever it is they wanted to build. In fact, it's kind of a miracle that anything ever gets built.
The discovery of the oldest archaeological site in Europe was no different. Construction was underway on a state highway, which involved a great deal of high explosive and the removal of various hills. After removing one particular hill, it became apparent that there was something interesting in the ground, so highway construction was paused (and eventually, rerouted), and it was here that the first hominid found in Europe was discovered, dating back 730,000 years.
Which is quite a long time.
Now, there's a centre detailing the history of the site, which was a fairly gruesome location it has to be said, being as it was a slaughter ground for early man feasting. It was also here that some of the earliest uses of fire and tools were discovered. So yes – an important location of scientific discovery.
It's all excellently explained in both Italian and English, and if you have even the vaguest of interest in where we came from as a species, is worth the minimal entry fee. To be found just down the road from Isernia.
The bells!
I've never really put much thought into bells. They live in church towers, and go dong every now and then. End of story.
But visiting the Molise region without paying homage to the bell makers of Pontificia Fonderia Marinelli would be a sad mistake, if only so you can say you have visited one of the oldest companies in the world.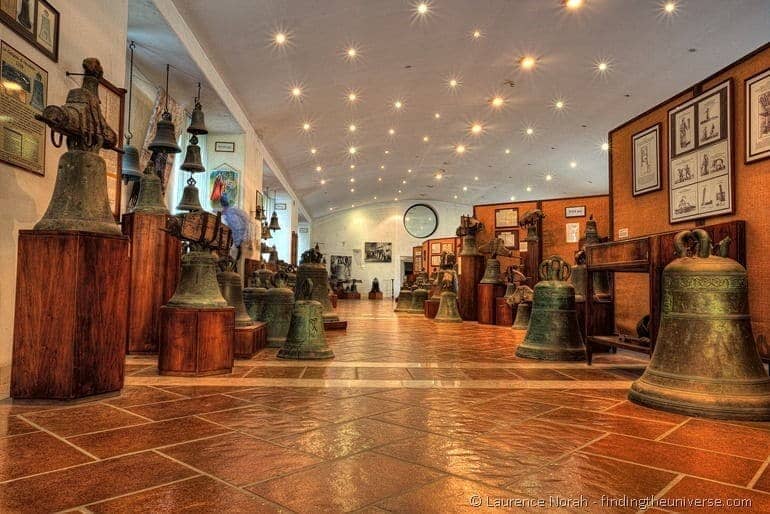 For the last thousand years, the Marinelli family have been making bells in the town of Agnona, making this the oldest bell foundry in the world.
Here I learnt how bells are made (it's not an entirely straight forward process), listened to a demonstration of bell ringing by the master bell maker, and peered at bells that dated up to a thousand years old. I have to admit, I wasn't that excited about bells before, but seeing the passion and love that goes into creating these instruments made me think a bit harder about it, and I'll certainly think twice about the history of a bell the next time I hear one chiming!
The food!
Pretty much everywhere you go in Italy, you are going to find amazing food. But the Molise region is particularly famed for its truffles, with around 30% of Italy's truffle production occurring in this region. So if truffles are your thing, this is the area to come to.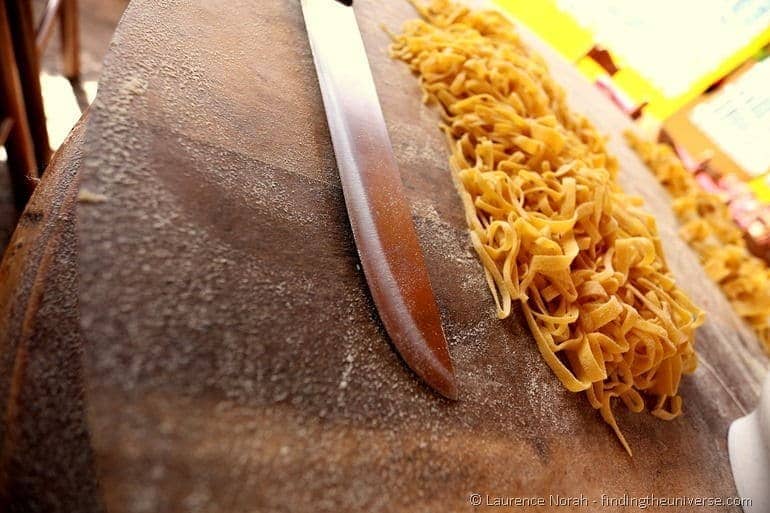 Of course, there are lots of other regional specialties too which, as I was reliably informed, you can only really experience properly in Molise. These range from polenta, to fried pasta stuffed with brains, to lamb in all shapes and sizes. Lamb being the most popular meat in the region. If you're not into offal, to be careful what you order, as it seems to feature regularly!
And that about sums up some of my favourite parts of the Molise and southern Abruzzo regions as experienced over two days from the comfort of a train. I was also lucky enough to spend some time visiting the northern parts of Abruzzo, including the earthquake struck town of Aquila, and will be posting my thoughts on that soon.
My journey through the gorgeous Molise & Abruzzo region was provided courtesy of Kolidur Travel Club, who put together the itinerary and handled all the logistics. You can find out more about their tours at their site. No integrity was harmed in the making of this post.