Over Christmas and New Year 2013 we had the pleasure of spending nearly three weeks exploring the incredible Galapagos islands, thanks to a collaboration with Galapagos tour experts GalaKiwi.
I knew that the wildlife of the Galapagos was going to be epic (post featuring cute sea lions to follow!), but regular readers of this site will know that my passion is for landscape photography. And the Galapagos, I am pleased to report, did not disappoint.
In addition, being on a land based tour meant that we had more time to experience these incredible landscapes (although you'll notice the odd boat based shot as you go!).
Today's post is a round up of some of my favourite sights from our adventure across four beautiful islands of the Galapagos. Enjoy!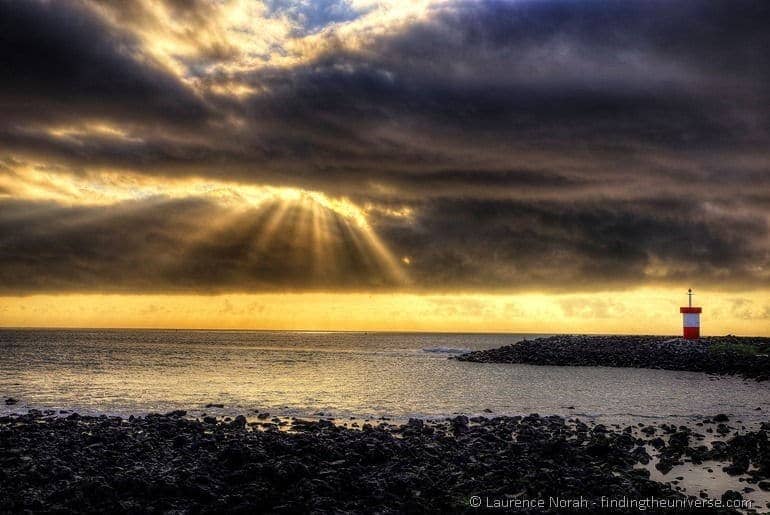 San Cristobal Island, where we spent nine days after finishing up our tour, gave us some of the best sunsets we saw in the Galapagos. This was taken at Playa Mann, also known as lovers beach. A good spot for sea lion watching as well as surfing!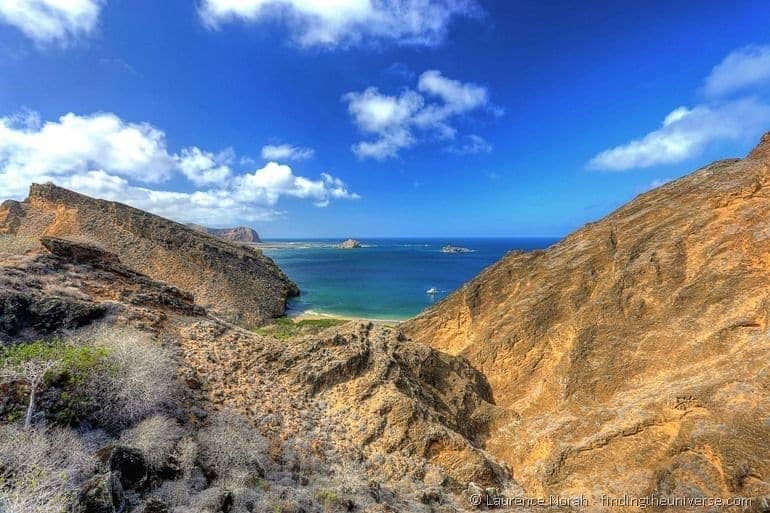 We took a day trip to the far eastern end of San Cristobal, to an amazing volcanic formation known as Punta Pitt. This is one of the only places on the island where you get to see red footed boobies – find out if we were successful in an upcoming post!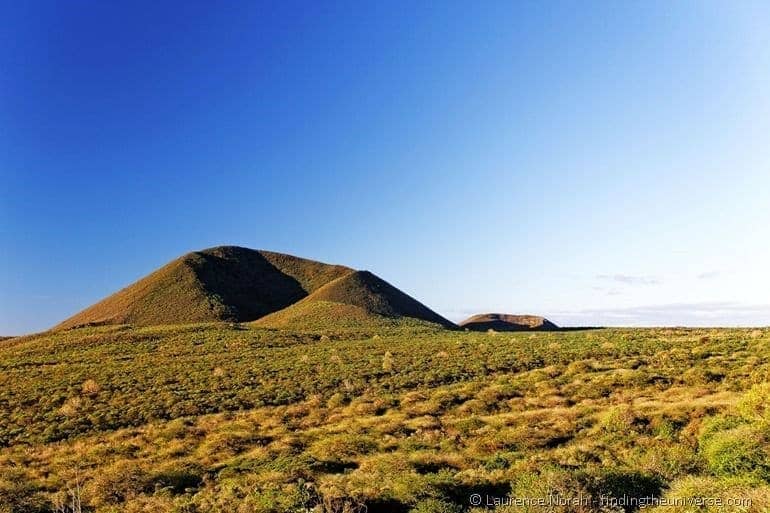 From San Cristobal our GalaKiwi tour took us to Floreana island – an island inhabited by less than 150 people, and home to rather spectacular landscapes like this. We were lucky enough to have clear skies here which meant: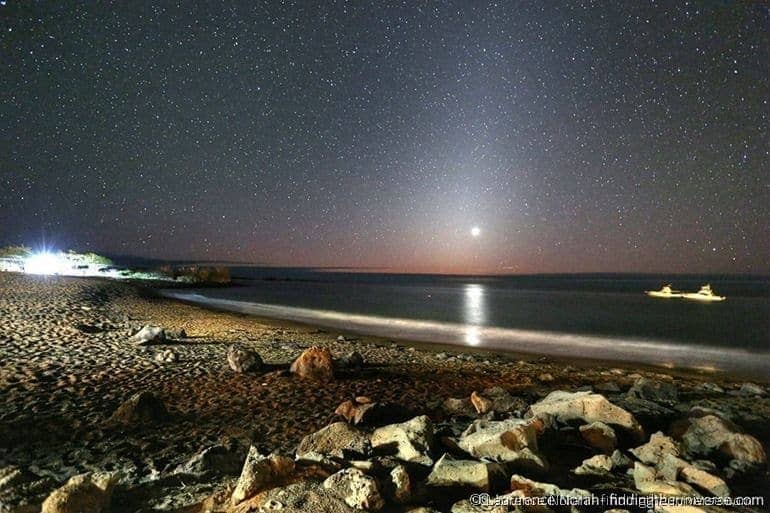 I could capture the awesome stars of the Galapagos! This particular shot shows Venus setting from the black sand beach of Floreana – I've never seen anything quite like it!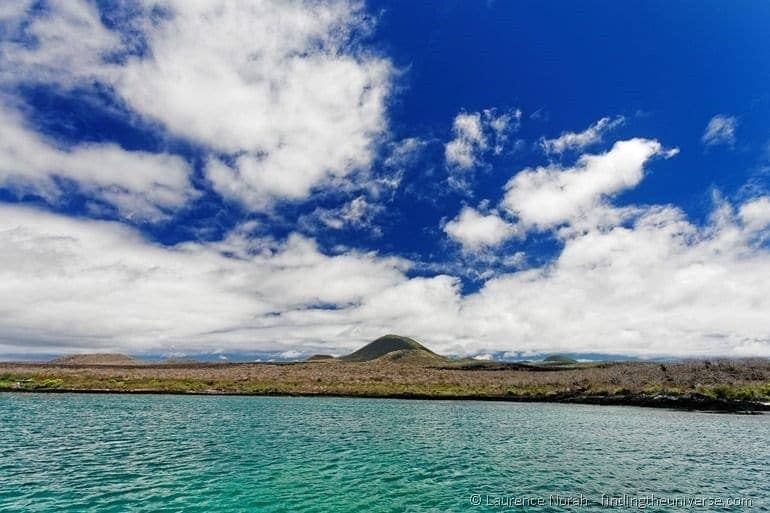 This is Floreana Island from the sea – it's a good place for a snorkel, and we came across turtles and rays during our quick snorkel here.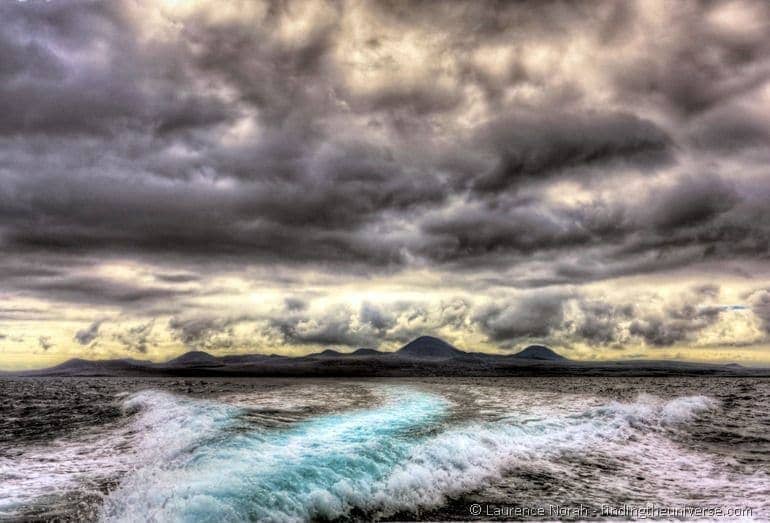 Leaving Floreana behind, we headed across to Isabela Island, the largest of the islands in the Galapagos, where the highlight (other than the six kilometre long white sandy beach) was:
The hike up to the Sierra Negra Volcano caldera – the second largest volcano caldera in the world. At 10km across, it's a bit tricky to capture the scale, but this is the path that leads part of the way around it. It's a heck of a view!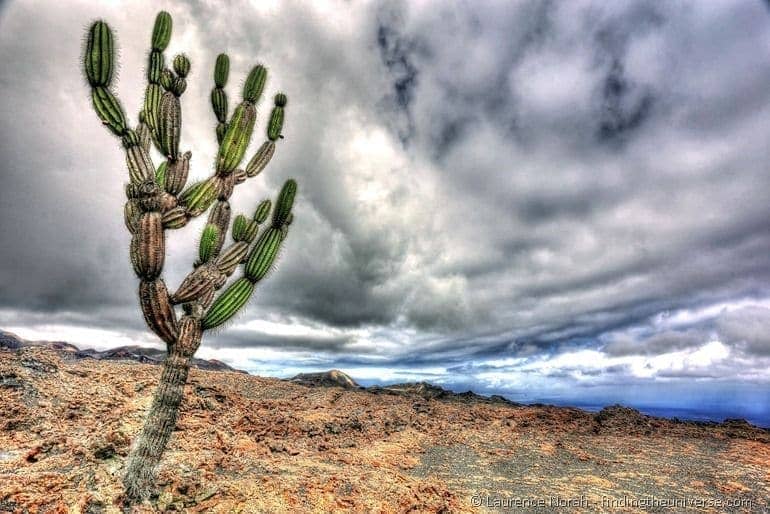 On the other side of the volcano the landscape changes from lush greenery to lava fields and cactuses – this caldera is still very much active, with new lava flows bursting out to coat the landscape on a regular basis.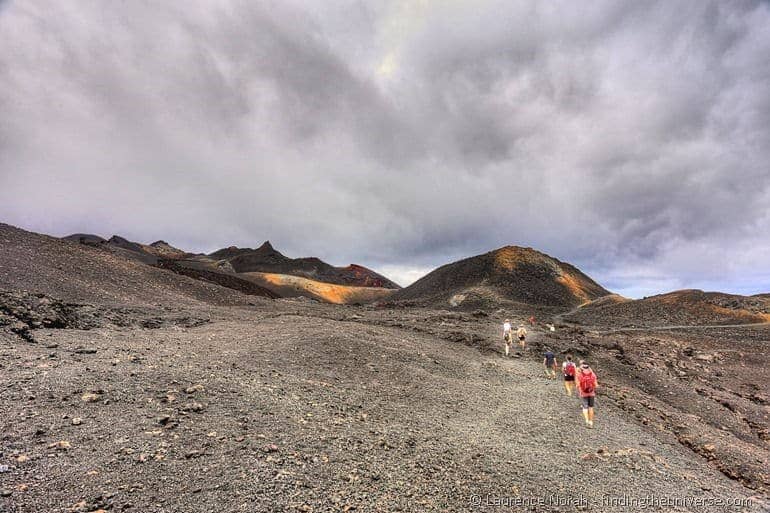 As you can see, it's a bit less green on this side!
Back down at sea level, and Isabela has a bay filled with lovely lava islands and mangrove swamps, which are home to countless wildlife, including penguins, reef sharks, blue footed boobies and marine iguanas. More on those encounters coming soon!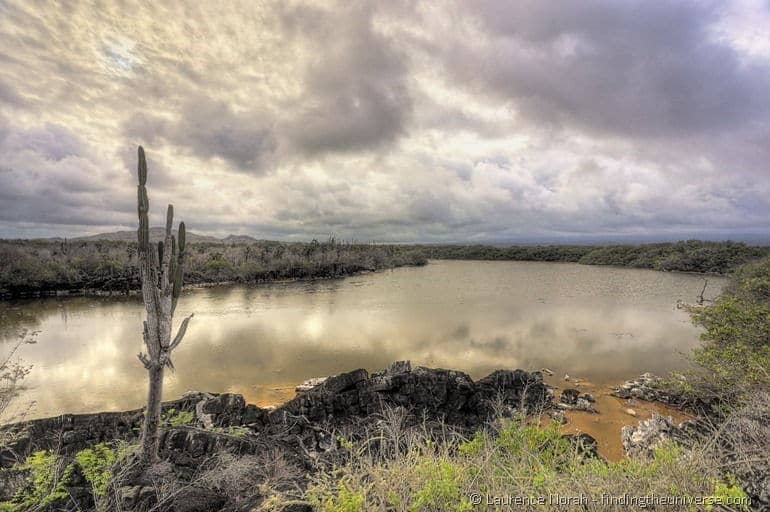 Also on Isabela we got the chance to see flamingos, wild tortoises and seemingly endless spaces. It might be the largest of the islands, but it has a small population, so there's plenty of space for the wildlife!
We finished our trip back on San Cristobal, our favourite of the inhabited islands. Here there are lots of opportunities for solo exploration, including a lovely cliff top walk. A full guide to exploring San Cristobal will also be coming to this blog soon.
Another one from our trip up to Punta Pitt. To be honest, the landscapes and the adventures we had on our day trip to Punta Pitt were so wonderful that they deserve their own post too! Sorry to keep teasing you like this. Feel free to subscribe using one of the mechanisms at the end of the post so as not to miss any of the Galapagos goodness!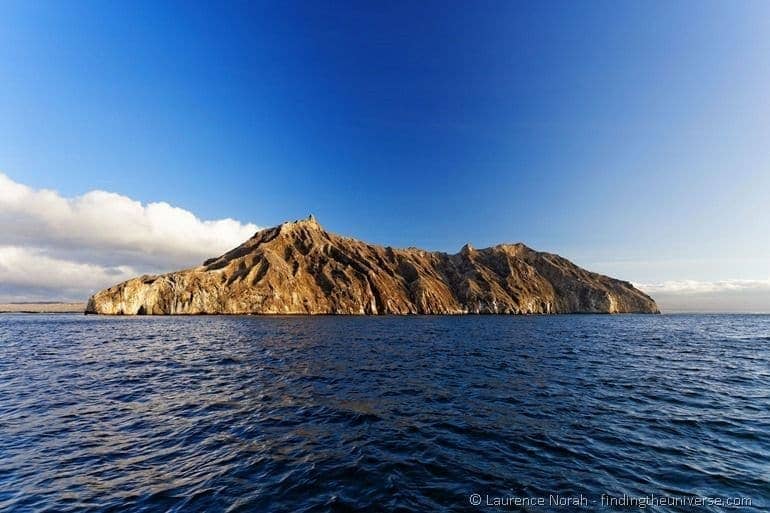 And we'll finish off today's post with a last shot of San Cristobal from the sea as the sun sinks into the horizon.
A huge thanks to the GalaKiwi crew for making our trip out to the Galapagos a possibility. As alluded to in this post multiple times already, we've got a whole bunch more content from our trip coming at you over the coming weeks – the Galapagos is truly an amazing place that we can't wait to share with you! Until then…