The northern half of Australia was one of the highlights of my year long road trip around Oz. And a place that holds a particularly special place in my heart is the World Heritage Listed Purnululu National Park, part of the Bungle Bungle Range in the Kimberley Region of Western Australia. It even made it into my Unmissable Western Australia post.
So today I thought we'd take a bit more of an explore into this park via some photos of my time there. After the photos, I've got information on where this park is, how to get there, when to visit and where to stay. Enjoy!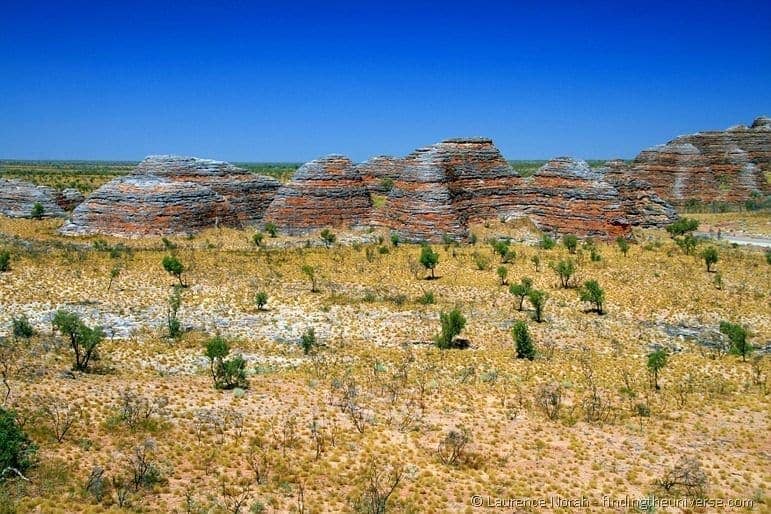 The main highlight of the park are the quite frankly bonkers looking rock formations. These were formed by a combination of oxidisation and cyanobacterial action – or bugs and rust to you and me. However it happened, it looks darn cool!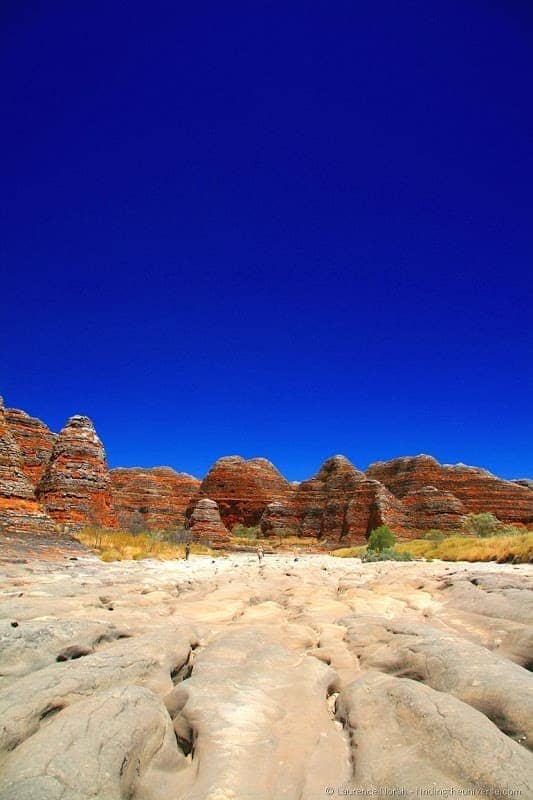 A dried up river bed that must be impressive during the Wet. All that water has to go somewhere!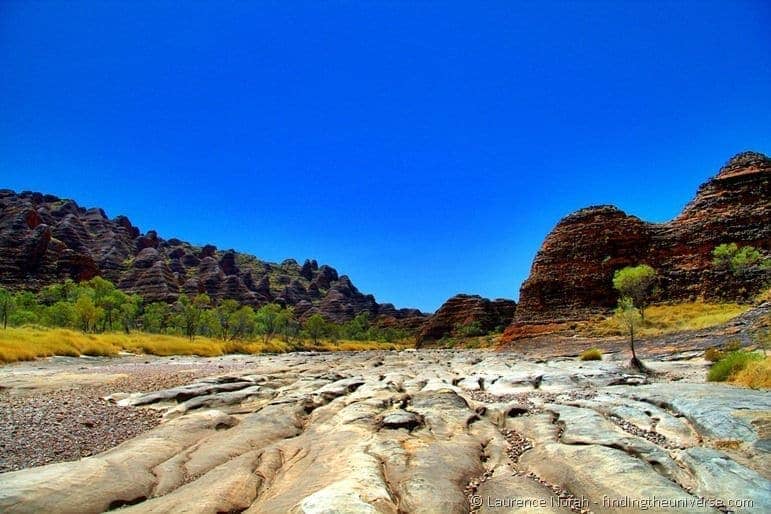 That river bed above, looking the other way.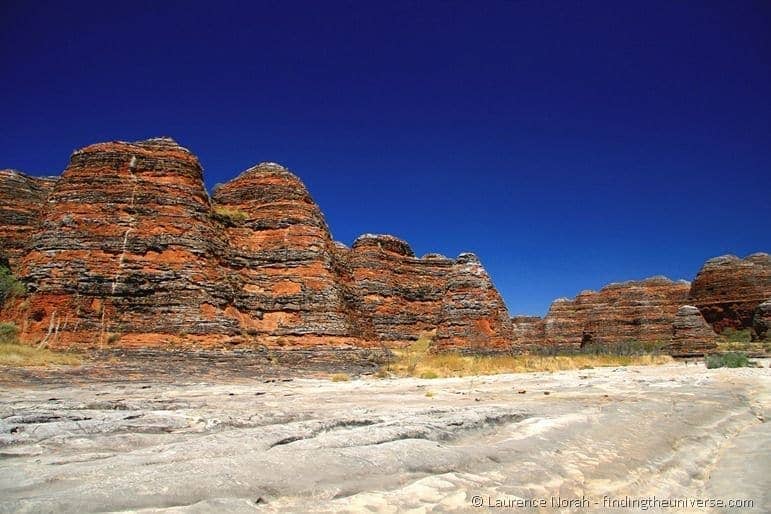 Pretty impressive stuff alright.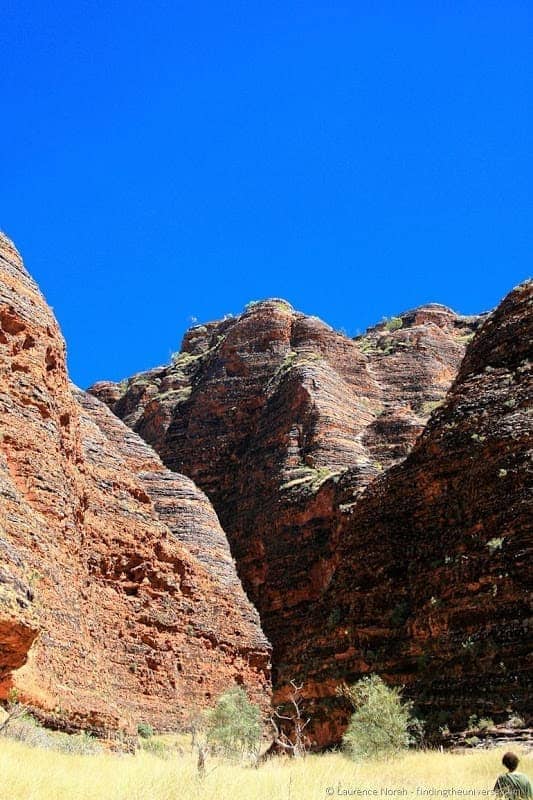 This is the entrance to Cathedral Gorge, one of the walks you can take around the area. The following few photos are of the walk into Cathedral Gorge.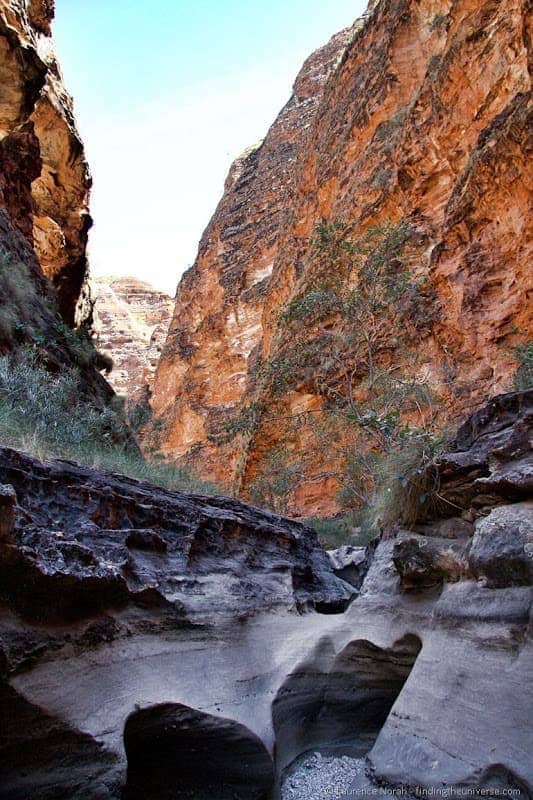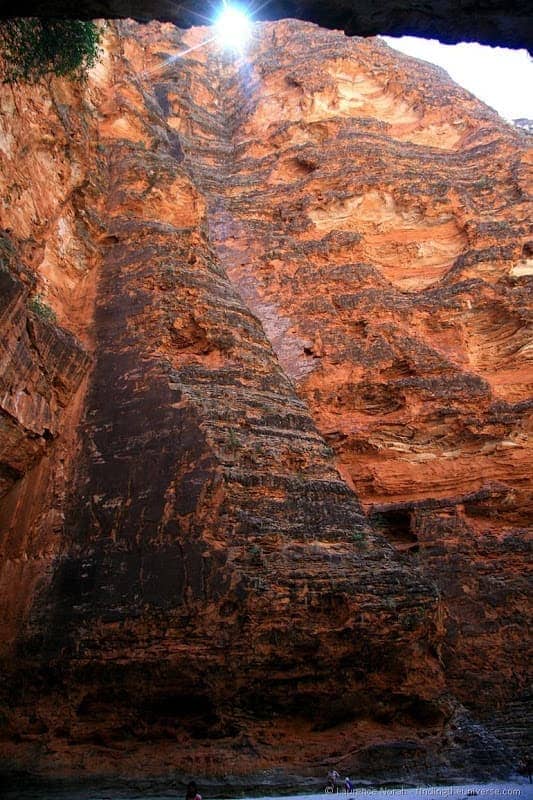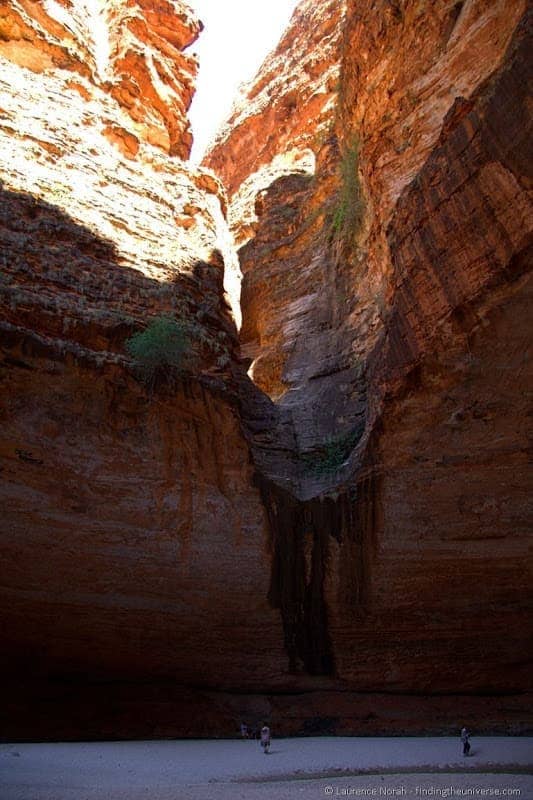 The previously photographed dry riverbed is fed from this impressively sized waterfall, which must be fairly amazing in the Wet season!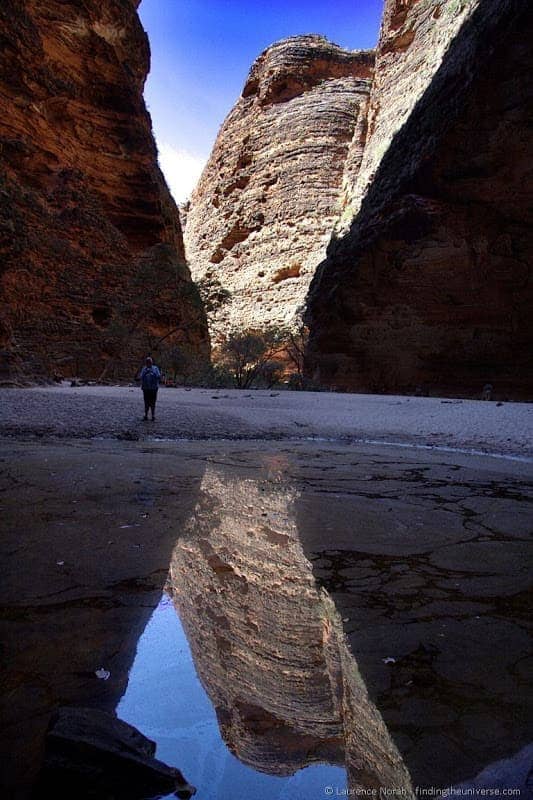 The view looking back out of Cathedral Gorge, one of the Purnululu highlights.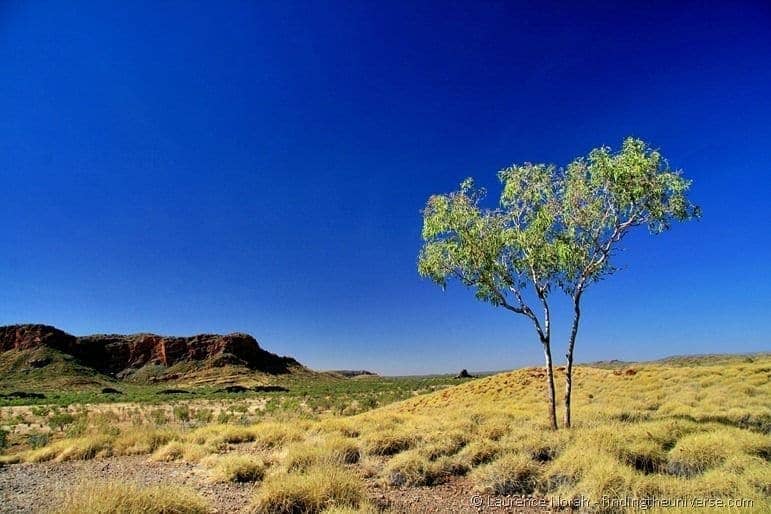 It's not all about the funky coloured rocks though. The outback scenery in this area is outstanding!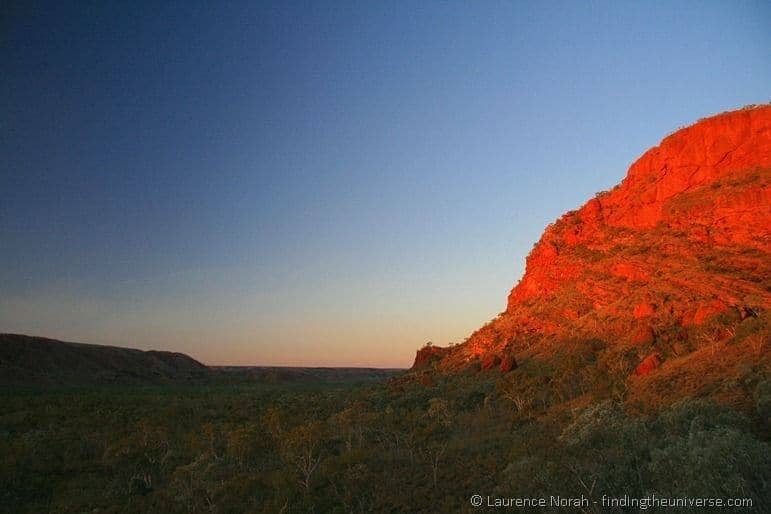 And if the beehive domes weren't quite enough for you, then maybe a trip to the more classic billion year old mountain range that the rest of the Bungle Bungles is made up of will impress you. This is that, at Sunset.
And now for some information to help you plan your trip to Purnululu National Park.
Where is Purnululu National Park?
Purnululu National Park is in the top right corner of Western Australia, in the Kimberley Region. The closest towns are Kununurra, 250 km to the north, and Halls Creek, about 125 km south.
How do I get to Purnululu National Park?
The only vehicle access to the park is via a 50km long four wheel drive only track off the highway between Halls Creek and Kununurra. This track does have river crossings, so cannot be driven in a normal vehicle.
The other way into the park is by air, with flights available from a variety of locations including Kununurra.
When is the best time to visit Purnululu National Park?
Like much of the northern half of Australia, the best time to visit is during the dry season, which runs from around April to November, give or take a month or so. The vehicle track is impassable during the wet season. The later on in the dry you go, the hotter and more humid it is going to be. For more thoughts on planning a trip to Australia, and when to go, take a look at my planning a trip to Australia post.
Where can I stay in Purnululu National Park?
For me, the best way to experience a park like this is to get as close to nature as possible, and so camping is the way forward. If that's your sort of style, too, then there are two campsites to suit, the Kurrajong Campsite and the Walardi Campsite. These are fairly similar in terms of facilities – i.e., you get bush toilets, and taps featuring bore water, which needs sterilising before drinking, and tastes, frankly, a bit shit. You're probably better off bringing in your drinking water.
Both campsites require you to pay a small fee, which can be paid at the visitor centre in the park.
If rough camping isn't quite your style, then you can go for one of the more upmarket luxury camping options, which feature such glamorous options as hot showers and actual meals. Although, you have to pay somewhat more for this option!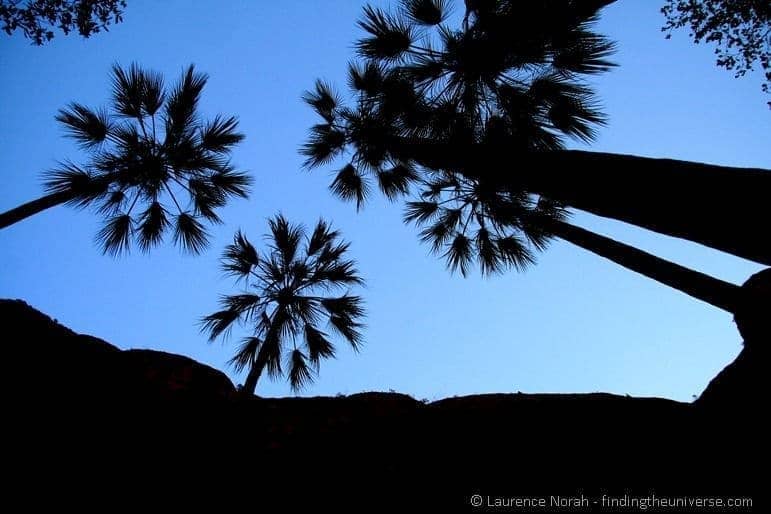 The palms of Echidae Chasm, another highlight of the park. Here you can squeeze into a chasm, with mighty rock walls towering up all around you.
I hope you enjoyed today's post on the Purnululu National Park! As you can see, this is a pretty special place amongst many in Western Australia, with loads to see and experience. I'd advise taking at least a couple of days to soak it all in.
Now all that's left is for you to tell me your thoughts on the post! Is this somewhere you've been, or is it firmly on your to-do list? Which is your favourite of the above pictures? Let me know in the comments below.