A while back, I was lucky enough to spend an afternoon wandering the Hobbiton movie set, which can be found near the town of Matamata in New Zealand. When I visited, I was made to sign a lengthy and complex non disclosure agreement, which meant that whilst I could drink in all the hobbity wonder on offer, I couldn't share it with you.
Instead, I wrote a post about what visiting Hobbiton taught me. Which was all jolly good, but lacking in pretty round doors and party trees.
Now however, with the filming of the upcoming Hobbit movies all done, the NDA has been lifted, and I'm free to share with you everything I saw in the two hour tour. Which is totally worth doing by the way.
It's been a while since I've done a Lord of the rings themed post, and these photos have been burning a hole in my hard drive for nearly two years now. So let's get on with it!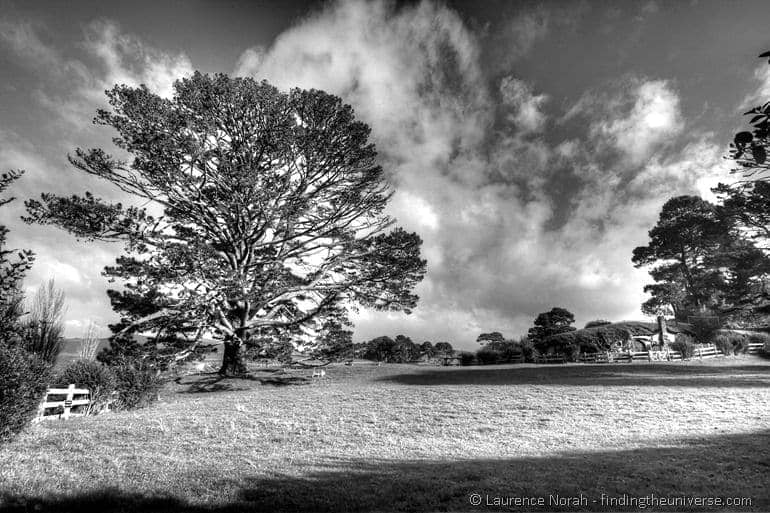 This is the famous party tree, where Bilbo did his disappearing trick in the Lord of the Rings movies.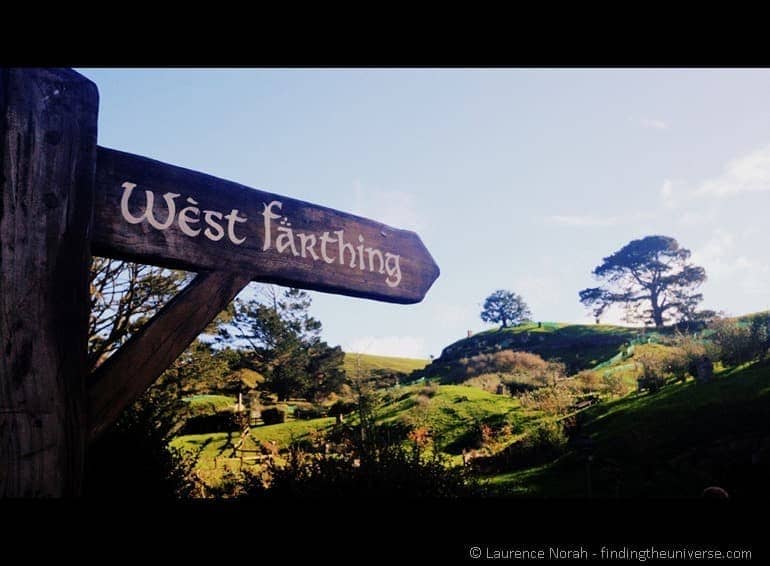 It's just like being in the movies. You have no idea how excited I was!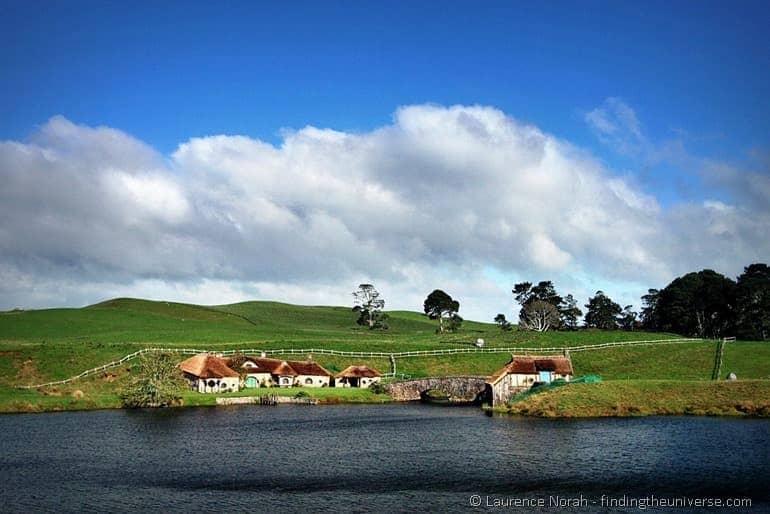 The mill, and the famous Green Dragon pub. Rumour has it that this is going to open as a real pub. Now that would be an awesome addition to the tour!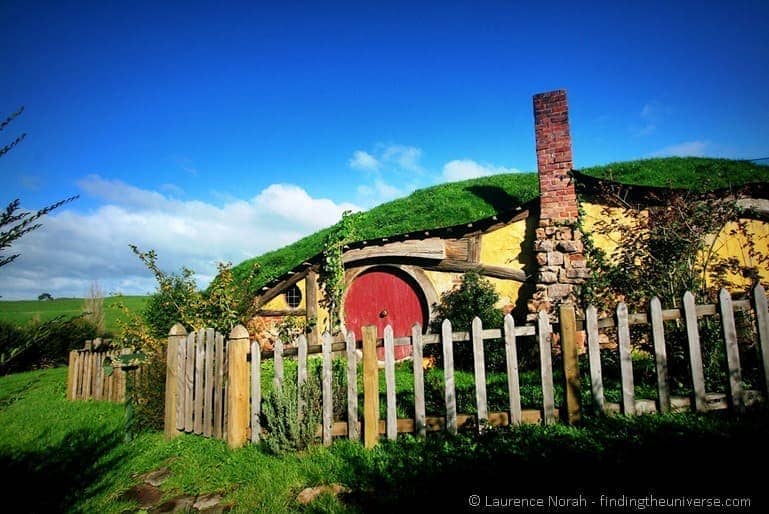 It seems that hobbits distinguish their holes with different door colours.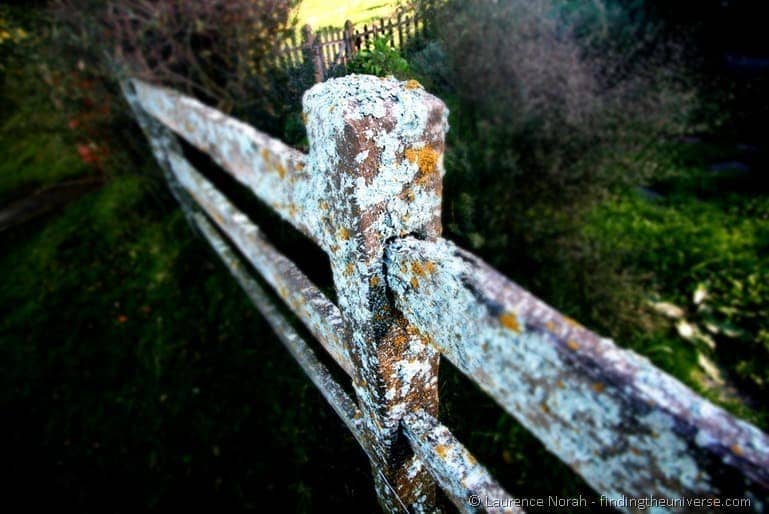 This lichen looks good doesn't it? Amazingly, it's all fake. Impressive stuff.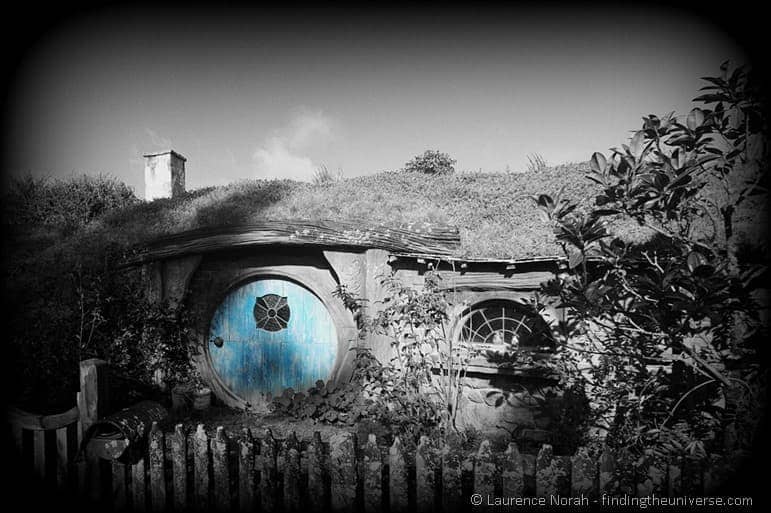 A blue doored hobbit hole.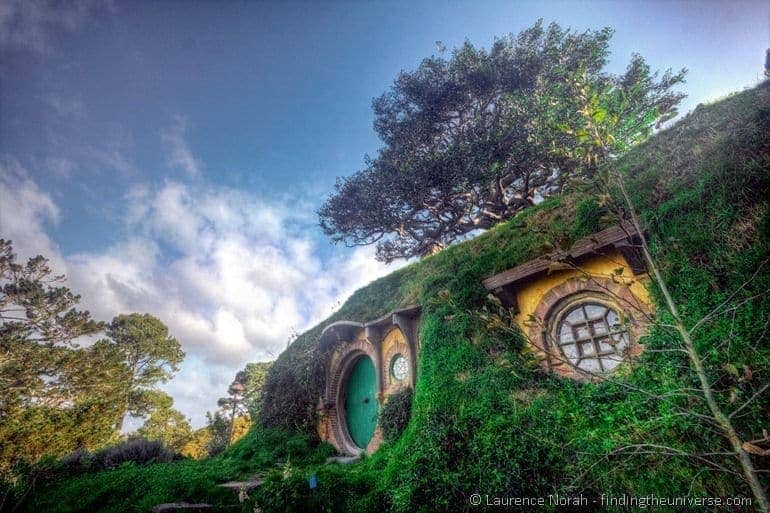 This is the big one – it's Bag End where Bilbo lives on Bagshot row. The window on the right is where Sam was found eavesdropping.. and the other door is the main entry to Bag End. Also, that tree on top is entirely fake. Movies, eh.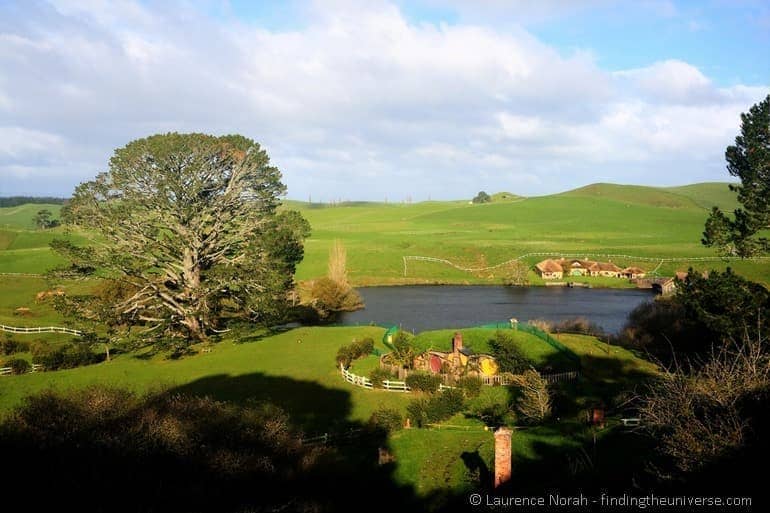 And this is the view that Bilbo has from Bag end. The set is pretty massive as you can see – the tour took just under two hours!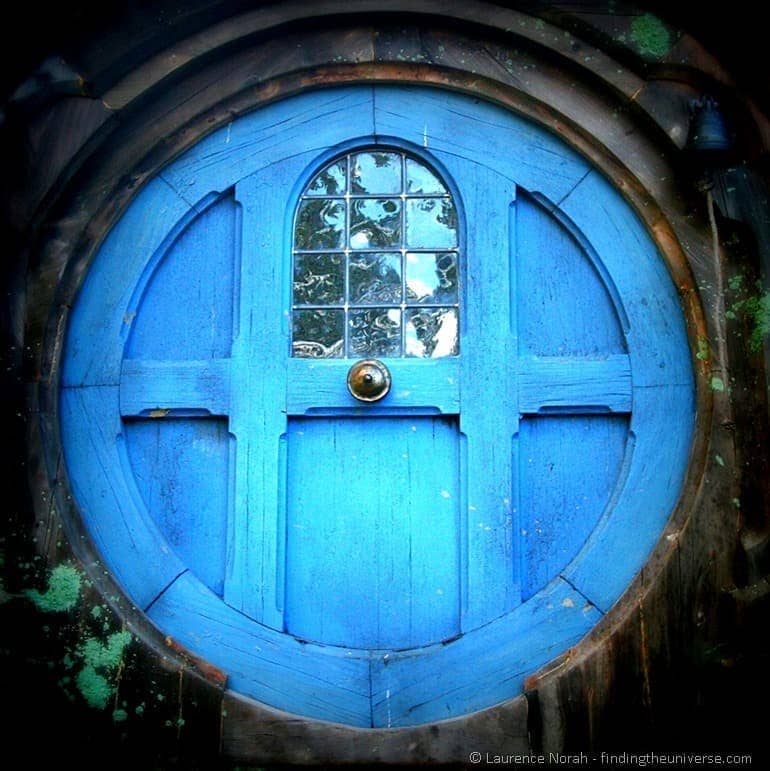 Close up of a hobbit door. The work that went into making this stuff look aged was a little bit impressive.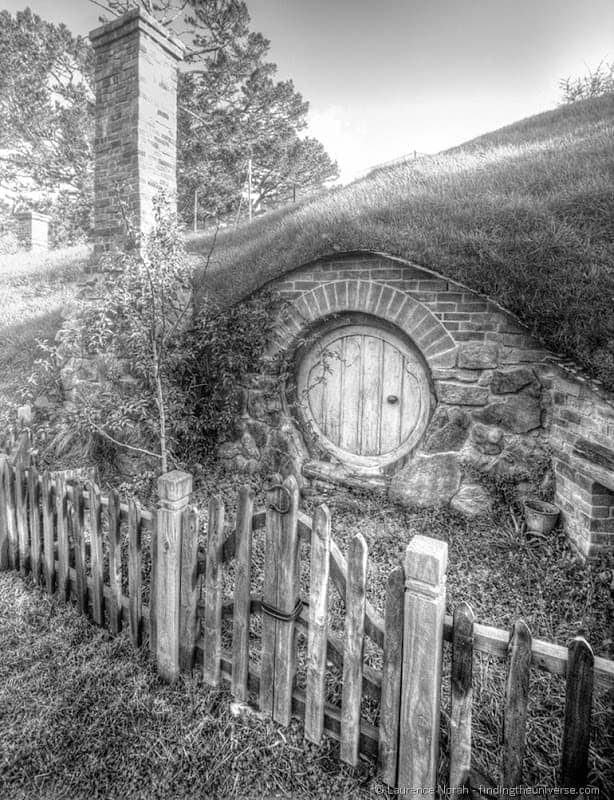 As you can probably tell, there are a LOT of hobbit holes on this set. 37 in fact. Don't worry, I'm not going to show you pictures of all of them.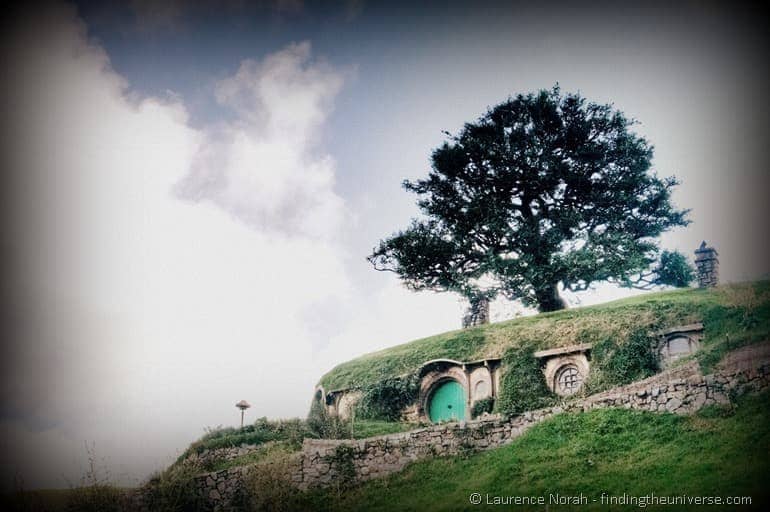 And finally, that fake tree on Bag End again.
If you have the urge to take a tour of the Hobbiton movie set – which I can highly recommend, if you are any kind of movie or Tolkien fan – then take a look at the Hobbiton Movie Tours website for all the details. Tours run from the towns of Matamata and Rotorua, as well as from the Shire Cafe itself, which is located just near the set, a short drive from Matamata.