A visit to Gregory National Park is not on most visitors to-do lists when visiting Australia's Northern Territory. It doesn't have the dramatic natural wonders of Kakadu or the myriad water holes and easy accessibility of Litchfield. It doesn't have the gorges of Katherine National Park, or the incredibly well known majesty of Uluru.
What it does have, on the other hand, are miles and miles of out of the way superb off road track. Which was why, when travelling through the Northern Territory, we decided to spend nine days exploring it.
Gregory is not a national park that is for the faint of heart. Other than the dirt access road to the rangers station and primary camping facility, every other "track" in the park is for serious four wheel drive vehicles only. Water and toilets are of the bring your own and spade variety respectively.
There are crocodile laden river crossings, roads strewn with tyre shredding limestone boulders and seriously steep hills to ascend and descend (one of which is so steep you are advised to only go down it). All of this is packaged up in a awfully remote part of the Australian outback.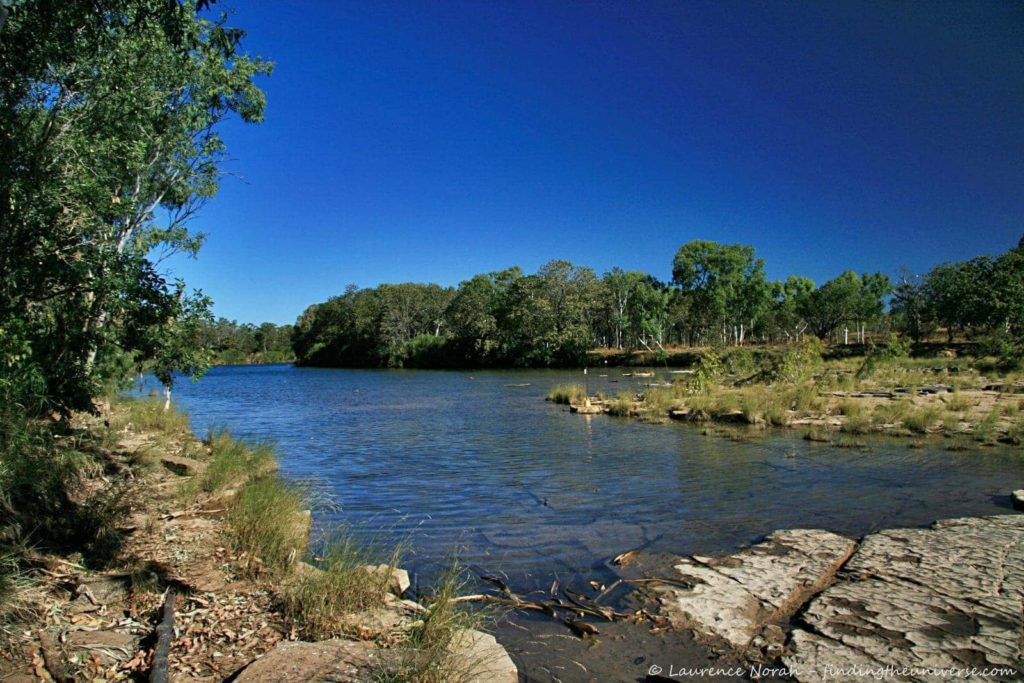 For our trip around Oz we had picked a vehicle which was supposedly perfect for the challenge, a diesel Toyota Landcruiser 80 series. Whilst she didn't score highly on the fuel economy front, or the providing a wonderful interior in which to hide from inclement weather front, what she did do, incredibly well, was off road work.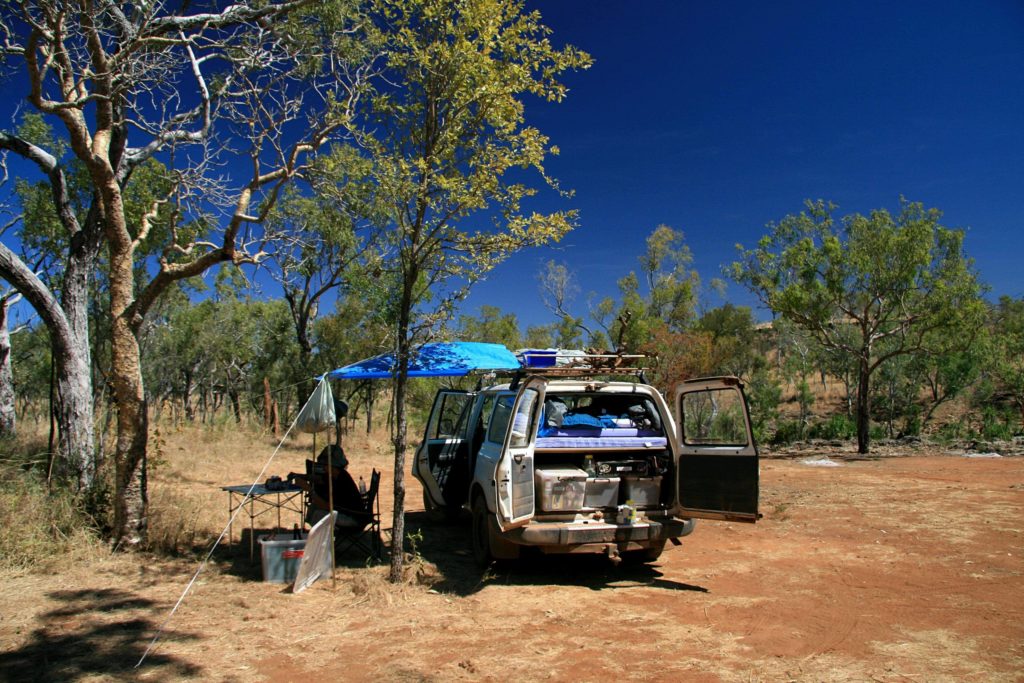 I should point out that I was not, when I went to Australia, an expert at four wheel driving. My co-traveller at the time didn't have so much as a driving license to his name, and I had done the bare minimum of four wheel driving tuition in a Land Rover around a farm in Northumbria, in the North of England.
I did, at least, have a book on the subject, which gave me some handy hints. Our vehicle was entirely stock, so we didn't have the giant wheels, or souped up suspension, or well, anything else that every other four wheel drive vehicle we seemed to encounter had. We had a broken winch, which we had destroyed on our second attempt at winching someone out of a hole. Clearly this wasn't much use. In fact, now I look back on the whole thing, I'm pretty sure we were fairly underprepared for the adventure we were embarking on.
The 13,000 square kilometre Gregory National Park was once a cattle station, and the majority of the tracks within it follow old cattle stock routes, as originally used by the drovers to muster the cattle. The campsites available to stop over in are also where the drovers would have rested on these trips, so there was a real sense of experiencing a bit of Australian outback history.
Our trip started out at the Bullita Homestead campground, which, as the name suggests, is next to the site of the stations original homestead buildings. The buildings themselves all still survive, and have been turned into a display detailing what life was like for the early settlers. In conclusion, having read the information, it was bloody hard. Outside the main buildings, the original cattle sorting station, constructed from wood, stands in all it's glory. It's absolutely fascinating stuff.
From the Bullita Homestead we took the Bullita Stock Route, one of the shorter four wheel drive tracks in the park. This 96km route is suggested to take around eight hours, so we could have done it in a day, but we decided that as we were in no rush, we would take it easy and stop off at all three of the campsites on the way around.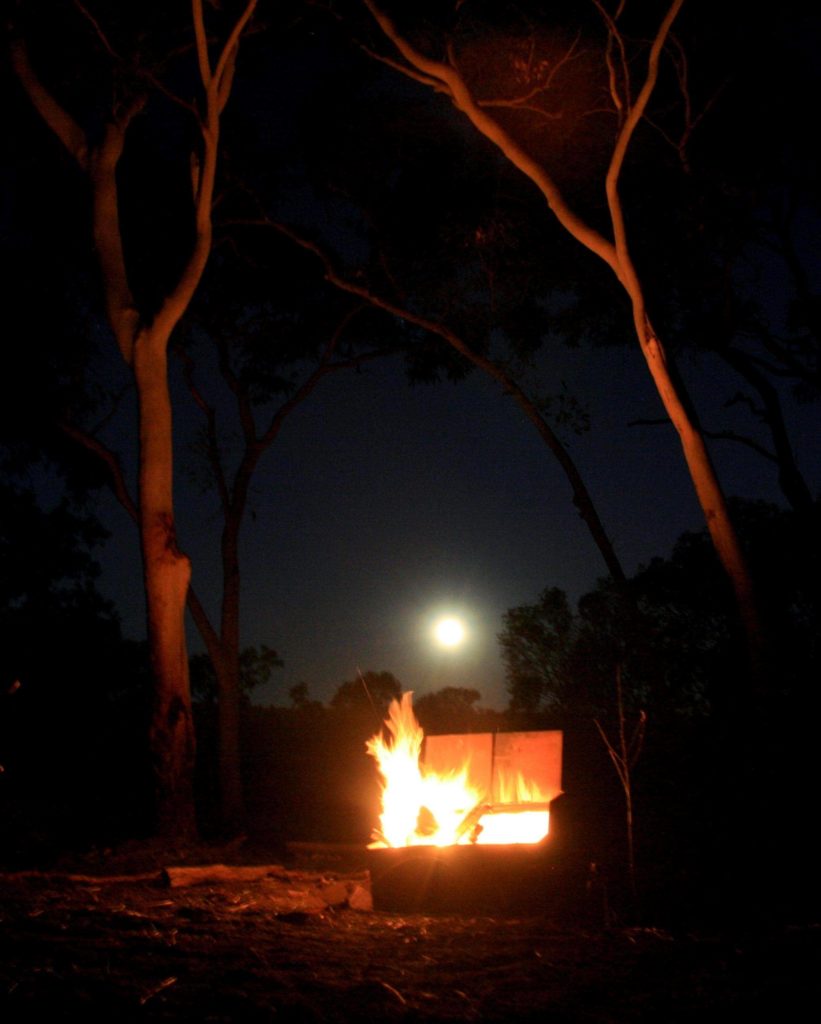 This turned out to be incredibly rewarding, as the park was largely deserted (we saw, on average, one other vehicle every two days), so it really felt like we were on our own in the outback. By day we would take our time to do a section of the track, which involved careful river crossings and driving over seriously rough terrain, by night we would make camp under the stars and sit by the glow of the campfire, wondering what life would have been like for the early pioneers with their horses and cattle, struggling to make a living from this tough environment.
After three days on the Bullita loop, we ended up back at the Homestead, and this time we struck south along the Humbert, Wickham and Gibbie tracks, with a combined distance of some 150km. Again, we took our time, taking four days to traverse their length.
Some of the parts of these tracks took us up steep hills, and afforded us tremendous views of the surrounding outback plains, with a deep blue sky stretching off seemingly forever into the horizon. It was really quite staggering stuff.
We were certainly lucky with our vehicle on the route. We passed one driver whose steering rods had snapped, leaving them stranded for days. They were far better equipped than us, in terms of spare gear, but had clearly lucked out on this occasion. The ranger had been informed, and spares were on the way, so other than offering them food and water, which they didn't need, we weren't of much use.
Our safety precautions were to carry sufficient water and food to last us for around a month should anything go wrong, plus we had registered with the excellent and free 4WD registration service, with whom you check in and out at the start and end of your route. If you fail to call, they dispatch help along the route you say you had taken. Luckily their services were not needed, as our vehicle rallied excellently to the task, even with a novice like me behind the wheel.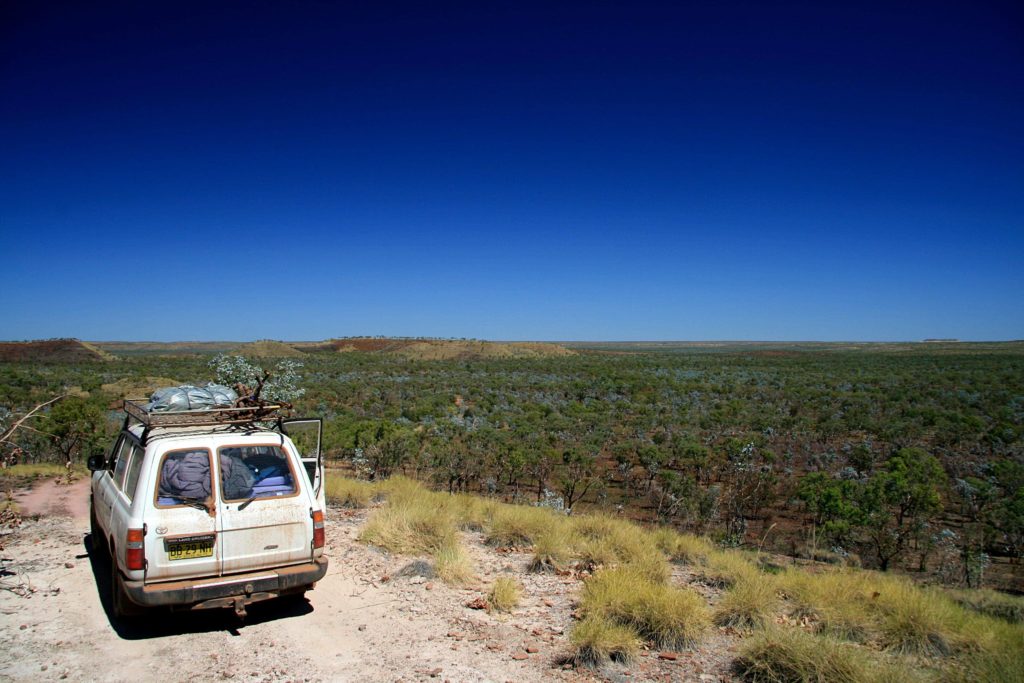 All in all, if you are travelling in the Northern Territory of Australia, have a suitable vehicle, and want to see some really out of the way outback with a bit of Australian pioneer history thrown in, I can highly recommend taking a few days to explore Gregory. It is definitely worth it. Even if the flies were a bit intense.
For more information on four wheel driving in Gregory National Park, the excellent Northern Territory Government Parks site can be found here, with factsheets and maps. Alternatively, if you are in the area already, the small town of Timber Creek hosts an excellent ranger station.