As you might know, I'm a bit of a Lord of the Rings fan – that decision to spend a year in New Zealand being somewhat influenced by the Tolkienesque landscapes of that marvellous country.
Imagine my excitement therefore when visiting the Brindisi region of Italy recently, to be told that we were going to be taking a trip to the White City. Presumably home to the King of Gondor, a tree, and all that other stuff that comes from reading too much fantasy when growing up (if you have no idea what I'm talking about, here's a handy article to bring you up to speed). I could hardly wait.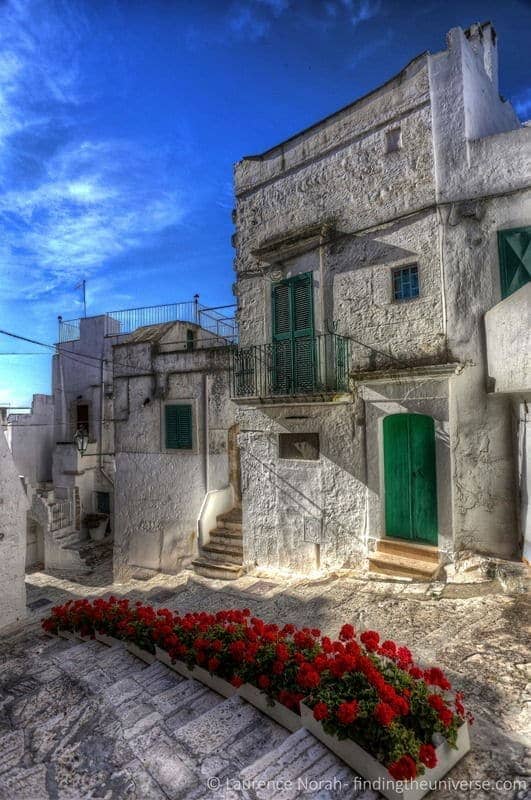 Anyway, probably unsurprisingly the White City that we visited didn't feature any Kings or Orcs or pint-sized sword-wielding hobbits. Instead, it was the White City of Ostuni, perched high on a hill (well, they got that bit right at least) overlooking the Adriatic Sea.
And instead of all those fantasy things, it had windy back streets, cobbled lanes, intriguing doorways, and no shortage of places to grab a coffee. Which are all rather good too.
So, naturally, I took a wander around with my camera for a couple of hours, and came up with the shots in today's post. Which, without further ado, you may now enjoy.
Cathedral. Check.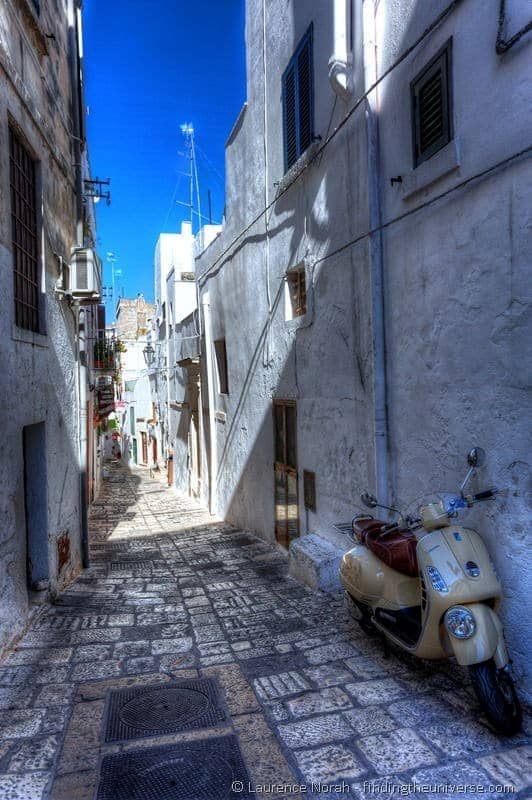 Italian looking scooter on street. Check.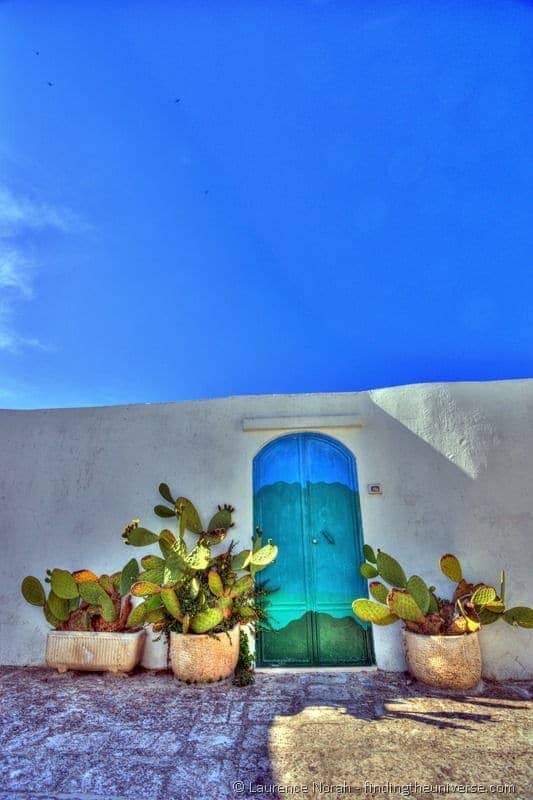 Cactus surrounded fantasy doorway to nowhere. Check.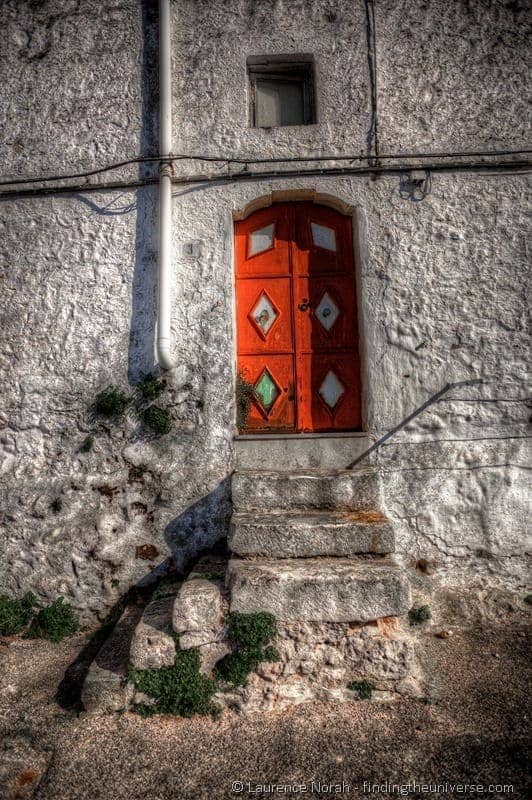 Mysterious doorway that begs you to enter. Check.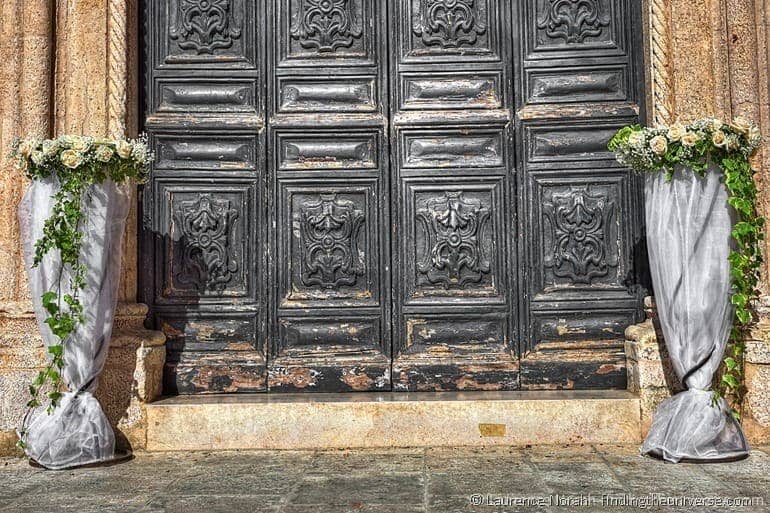 Giant cathedral doors that would probably require troll power to open. Check.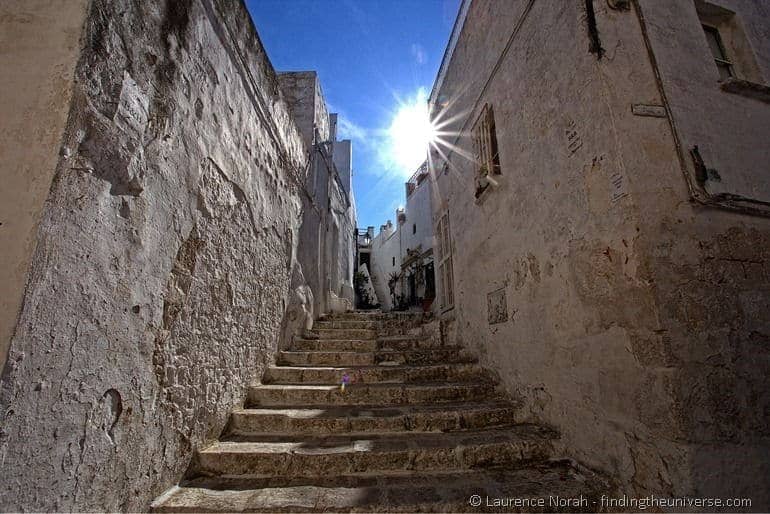 Stairway to heaven? Check.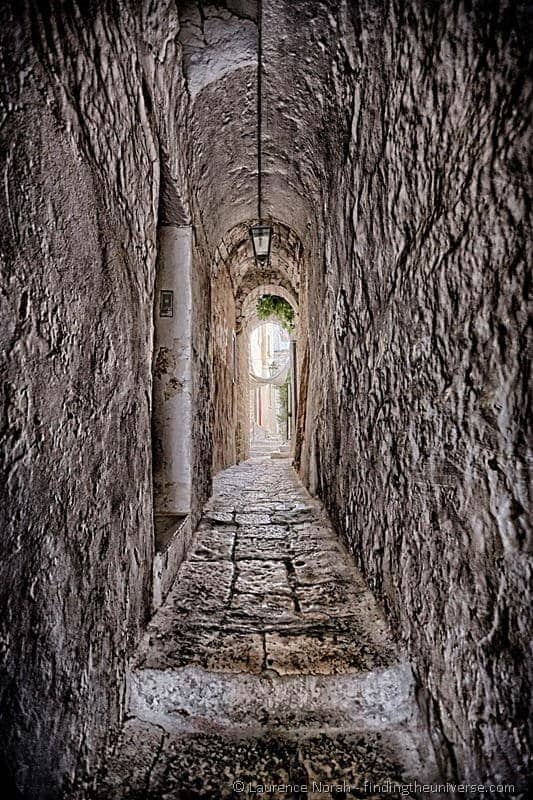 Impossibly picturesque tunnels of mystery? Check.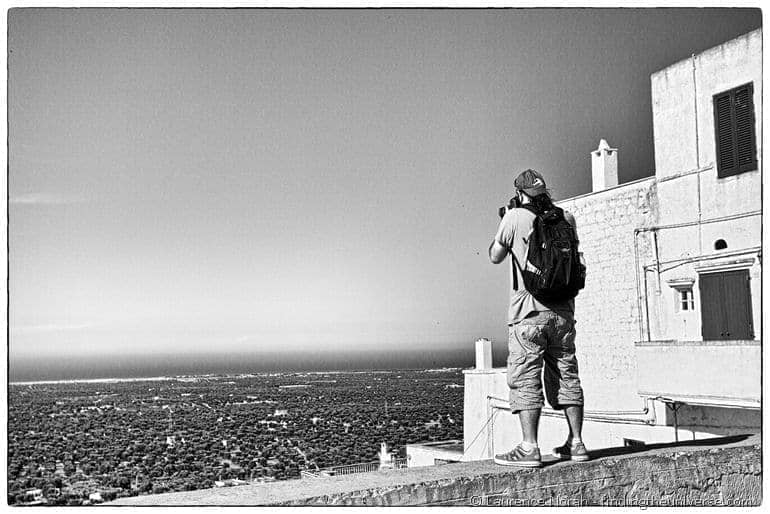 Talented photographer checking out the view? Check.
And that was Ostuni! It was a rabbit warren of a place with steep corridors, whitewashed, well, everything, and, every now and again, spectacular views.
If you want to visit, you'll find it in the Puglia region of Italy, which takes up the "heel" of the Italian boot. It's a very popular destination for tourists, so expect it to be busy, but there are enough side streets to allow you to escape the crowds even if you visit in the busier times.
I visited Ostuni as part of a wider trip to the Brindisi region, thanks to the folks at Brindisi is MY Destination, who sorted out all my transport and accommodation.