photo theme
post is all about reflections. It seems to be that time of year (the end) when we look back upon what we've done in the previous year, and wonder what the future may hold for us ahead. I have a
post about that too
, certainly, but if words aren't your thing, here are some photos from previous trips where you get twice as much goodness than normal, due to the wonder of reflected light.
If you like these shots, don't forget to check out my other photo theme posts, and as always, you can see more shots from my travels on the site's Facebook Page. Enjoy!
Tree stump in the Otways National Park, Victoria, Australia.

Reflections on the beach at sunset, Byron Bay, Queensland, Australia.

Cathedral Gorge, Bungle Bungles National Park, Western Australia, Australia.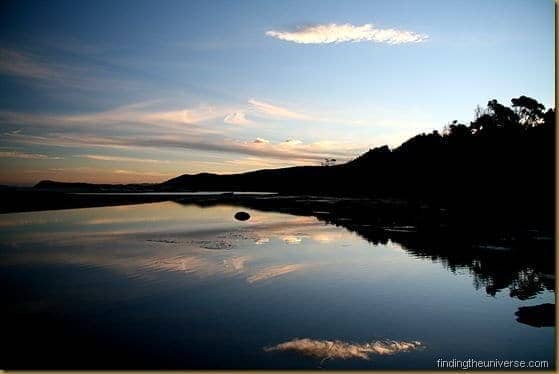 Reflections at sunset at Lagoon Beach, Tasmania, Australia.
Sky reflections in the water, Tasmania Beach, Tasmania.
Thanks for dropping by. Don't forget you can keep up to date with all of the site news via the RSS feed!