When you are asked to think of amazing engineering marvels across the world, I guess a few likely suspects will pop into your head. Maybe the Pyramids, or the Great Wall of China, or the Golden Gate bridge, or one of the countless viaducts and aqueducts that the Romans left scattered all over the place. I expect the list goes on. Humans are a pretty clever species after all.
I will take a rough stab in the dark, and assume that you did not think of the Raurimu Spiral. Or maybe you did, given that it is the title of the post. If you did, well done. If not, no worries, I'd never heard of it before. However, as it is billed as one of the world's engineering masterpieces, and it happens to be only about thirty kilometres from where I am living, I doffed my engineering appreciation cap, and headed out to see what it was all about.
First, though, of course, I needed some sustenance. One cannot expect to appreciate engineering excellence if one's stomach is set to rumble. We stopped off, therefore, in the small town of National Park, brilliantly named for the National Park which it sits next to, to see what was on offer.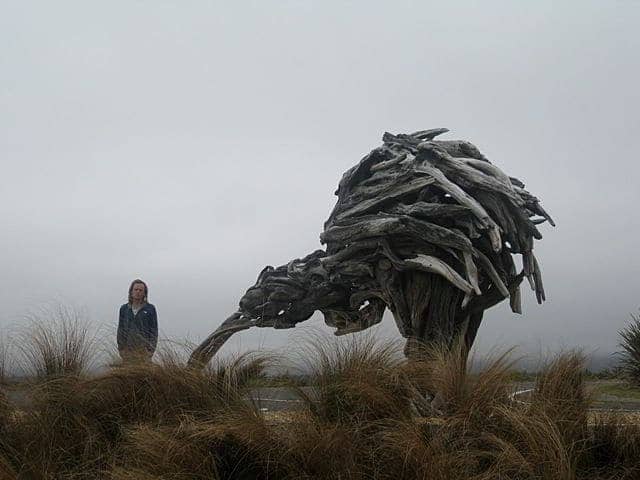 National Park, we rapidly surmised, is not a metropolis. It is comprised of three streets, and is quite clearly a town geared towards servicing the needs of skiers, mountain bikers and walkers. There is a petrol station that doubles as a supermarket. There is a very high number of accommodation options, way more than you would expect for the size of the town. And, given that we were visiting in the off-peak season on a cloudy weekend day, it was a pretty sleepy place.
We wandered the streets, admiring the many ski hire shops, sleeping options and giant wooden Kiwi sculpture, before arriving at a rather lovely little cafe, which adjoined the town train station – National Park being one of the stop points on the mainline between Auckland and Wellington. Here we dined in style on excellent lamb pie and chips, followed by even more excellent chocolate cake and carrot cake. We were, we concluded, ready to take in this engineering masterpiece.
So, what's it all about then? Well, as I've mentioned, there is a train line that runs from Auckland to Wellington, passing through the town of National Park on the way. National Park sits up on the North island's volcanic plateau, at a height of around 850m. And trains, even with my basic train knowledge, are not great at going up steep hills.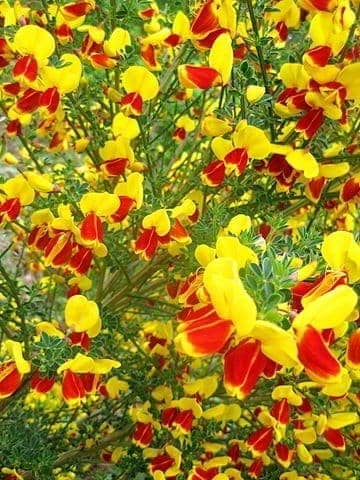 When building the train line therefore, way back at the turn of the 20th century, it's engineers were faced with a bit of a problem. How to get the line up the steep slope from the valleys of the Whanganui river to the top of the plateau? A straight line route, it turned out, involved going up 200 metres over a distance of five kilometres – a gradient that was far too steep for a train. An alternative route was considered, but this involved building nine viaducts across giant river valleys – not really a feasible alternative.
After much head scratching, pondering, and climbing up trees to view the surrounding scenery (aerial surveys not being available) an idea was struck upon by a clever chap called Robert Holmes. He concluded that by looping the line around itself a number of times, and passing it through a series of tunnels, whilst minimising effort through the handy topography of a nearby hill, the line could be made to go up a sufficient height to solve the issue, with a gradient of only 1 in 52 instead of the impossible to climb 1 in 24. By stuffing 6.8km of track into this section of line – covering a straight line distance of 2km – the problem could be solved. Expensive and costly yes, but still less effort than the viaducts option.
After a bit of effort by around 1500 workers and their families, the spiral was completed in 1908, and the whole line entered into service on the 9th of November, 1908, 23 years after work commenced.
Today, the spiral is still working as intended, carrying trains up to the plateau and onwards. There is a plaque and a viewing platform, although to be fair there isn't a great deal to see – much of the line is hidden behind the hills on in tunnels. There is a handy model though, which gives you an idea of what you are supposed to be looking at.
It was something different to see, and although I am not a great appreciator of railway based things, it certainly reminded me of my Granddad, who would no doubt have loved the whole thing. So this post is for him, sadly no longer with us. I hope it gave you something interesting to think about. Next on the trip, I hope to be telling you about the mud pits and geysers of Rotorua, a couple of hours drive North from here. Until then, keep smiling!