Today I'm delighted to be hosting a guest post by Tom, author of travel blog Active Backpacker. Tom's an Australian who has spent a good number of months backpacking around Europe and Asia. He is currently living with his girlfriend Trudy in Rotterdam, which is the subject of today's post. Enjoy!
The city of Rotterdam in The Netherlands has a lot to offer, but it is often skipped by travellers who head directly in and out of the capital, Amsterdam. One of my favourite things about Rotterdam is the markets that run twice weekly on Tuesdays and Saturdays. I'm lucky enough to live close by, so I tend to find myself at the markets twice a week.
They are fantastic; there is everything from cheese and flowers to clothes, paintings and antiques – and don't forget the food, the glorious food!
Join me as we adventure through the markets of my new home city.
The markets start nice and early (as any good market should) – so if you really want to beat the rush and the crowds, it's best to head in when most people are still getting up.
I'm not the big 'morning' person so I tend to find myself always surrounded by hundreds of people whenever I'm there – you need to just slow down, not rush and enjoy the experience.
There are basically three things that I love doing every time I go to the market:
Get a Turkse Pizza
Turkish Pizza is HUGE in Holland, and it's something I had never eaten before coming here. And also, it's awesome! Instead of describing it (can something be too delicious to describe?), here are some photos from my favourite Turkse Pizza shop at the markets.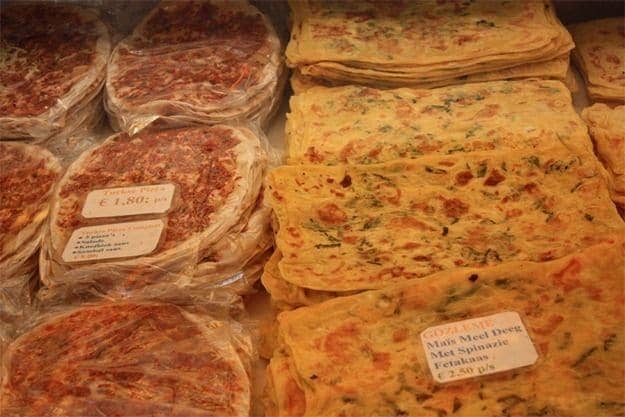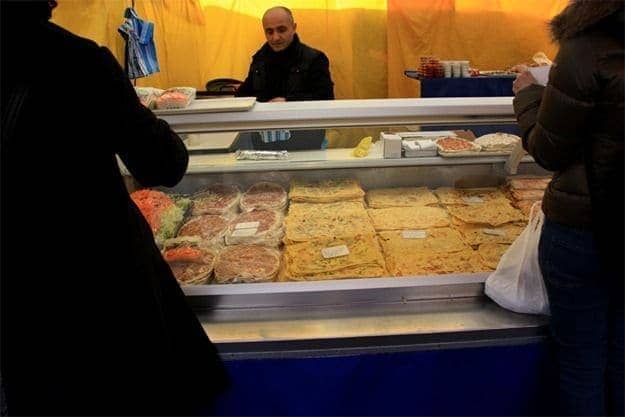 Snack on Kibbeling
Mmm, these tasty fish treats are always delicious. Kibbeling is basically deep fried fish pieces, which I then smother in garlic sauce and gobble down warm. Lekker (Yum!)
Get a Wedge of Kaas (Cheese)
The Dutch LOVE their cheese and the markets is the best place to get it, forget the supermarkets!
The reason for this is a lot of the smaller cheese producers come in especially, and I think they sell the best cheese.
If you just want something nice and tasty and easy to eat, go with a standard Belegen Kaas. If you want something with a real punch, opt for the flavorsome Oud Kaas (Old Cheese).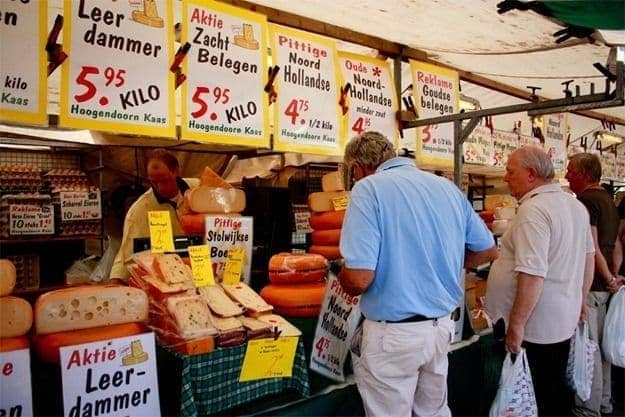 Of course it's also nice just to wander through the Markets, looking at the flowers.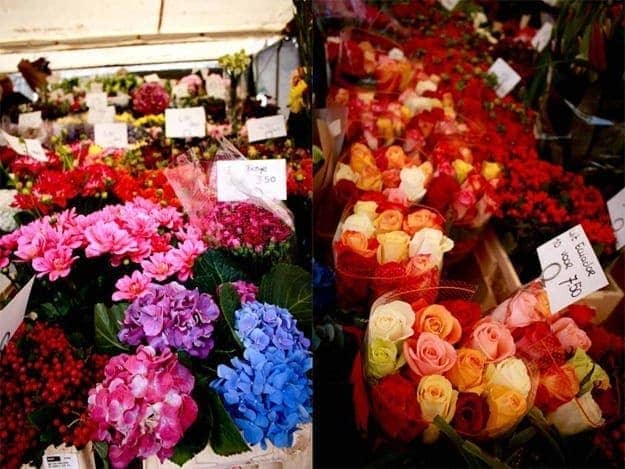 And the fish stalls.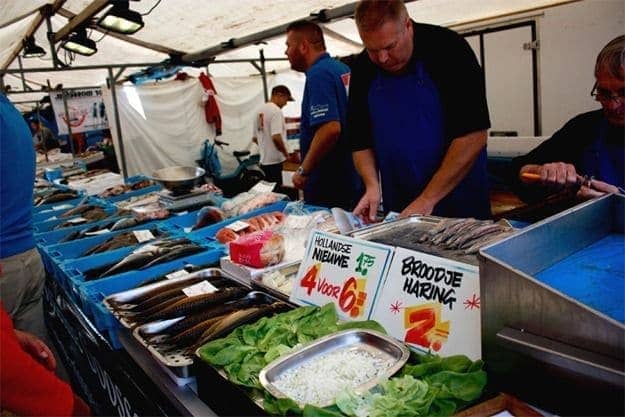 The fresh fruit and vegetables.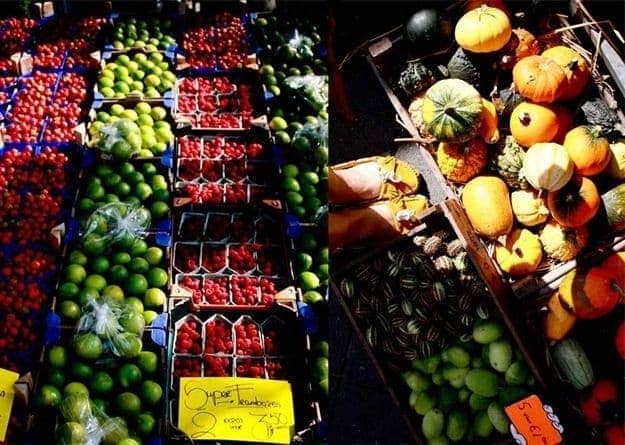 The antiques and other assorted knick-knacks.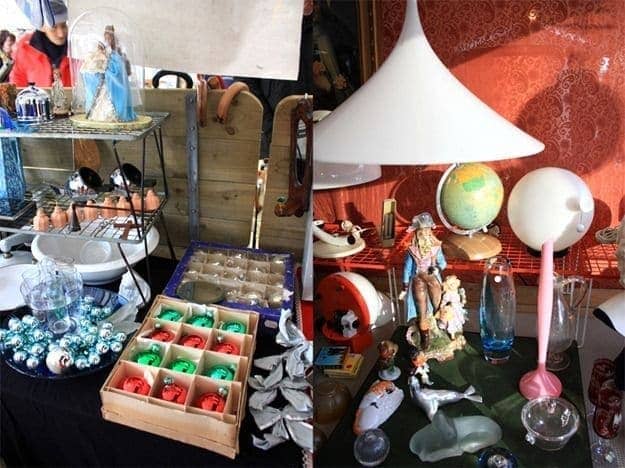 People watching is also fun.
I love Saturdays, I get to waltz through the market with a Turkse Pizza in hand and enjoy the brimming atmosphere and the buzz of a busy multicultural market.
If you're ever in Rotterdam, aim to be here on a Saturday or Tuesday so you don't miss the wonderful markets.
Many thanks to Tom from Active Backpacker for taking the time to put this post together. You can find Tom on his travel blog, follow him on Twitter, and like him over on Facebook!