Skiing is a bit like golf. You either love it, and spend time talking about it at length, or you don't, and wonder why your friends who do bang on about such a pointless sport, which is basically just walking interspersed with random acts of violence directed at a helpless ball.
I've been skiing a few times in my life. For some reason my parents saw fit to send me off to Innsbruck at the young age of fifteen to throw myself down a mountain and see if I enjoyed it.
The conclusion was that I did. (I've never got the hang of golf though. This is probably why my corporate career failed). Since then I've had a few more goes at killing myself and learning appropriate ski based lingo. I've skied in Italy, France, Austria, and, rather exotically (for a European anyway), California.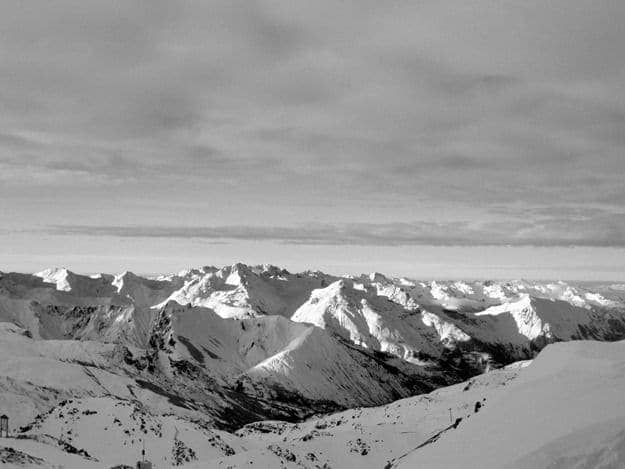 I've had the pleasure of having a couple of ski holidays in France, the country I'm currently happy to call home, with trips to both Chamonix and Val Thorens. The latter is probably best known as being at the budget end of the three valleys ski resort, which boasts more skiable area than anywhere else in the world. The former is just well known for being posher.
Obviously, two resorts in France is just barely scratching the tip of the available skiing area, but these are two resorts that are popular for different reasons. Here are some advantages and disadvantages of both, as well as, naturally, some pictures.
Val Thorens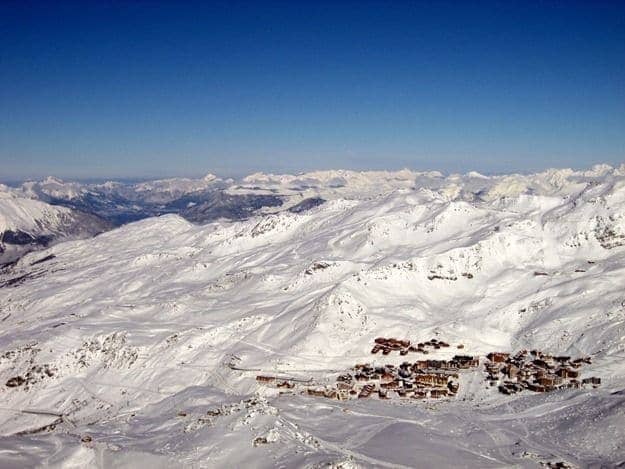 At the top of the three valleys (now with extra fourth valley!), Val Thorens is one of the highest ski resorts in France, which means it is more likely to have snow than anywhere else. The two thousand snow cannons also help. Being at the end of the three valleys means you can ski to both Courchevel and Les Menuires easily and on the same lift pass.
Val Thorens is a purpose built ski resort, which means it is lacking slightly in the olde worlde charms of the older, more traditional ski resorts. Its height also means that this isn't a place with tree lined pistes. Bare, open mountain side is the order of the day. Which makes for some stunning vistas, and marvellous sunsets.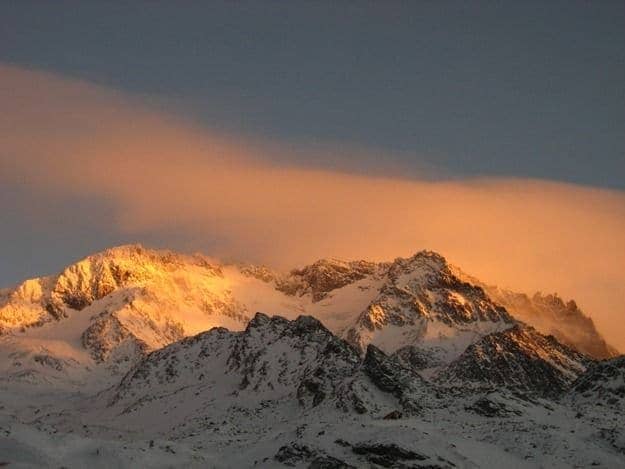 The advantages of a purpose built resort at this height are plentiful. Getting to the lifts from your accommodation involves a very short walk. There are over 600km of pistes. And if you want to, you can ski all the way down to Courchevel, one of France's poshest ski resorts, and spend all the money you saved by choosing Val Thorens in one of the many Michelin starred restaurants. What's not to like?
Chamonix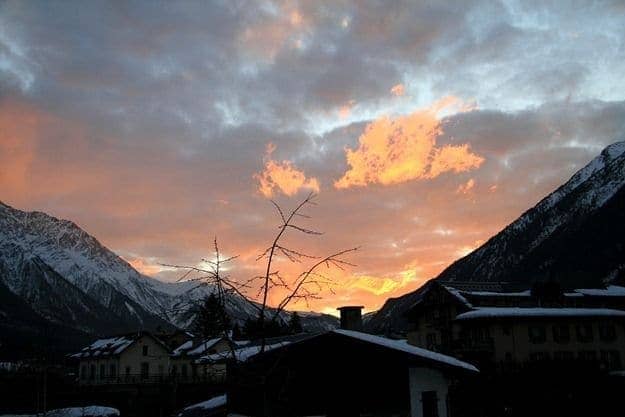 If you like the idea of a skiing holiday, but aren't too bothered about the actual hurtling down a mountainside part of the trip, then Chamonix might be more to your liking. This is one of the more traditional French ski resorts, set in a lovely village, with mountains looming all around.
This isn't to say the skiing isn't excellent, although the runs are a little more dispersed and usually require some form of transport to access from your accommodation. It's also on the pricier side.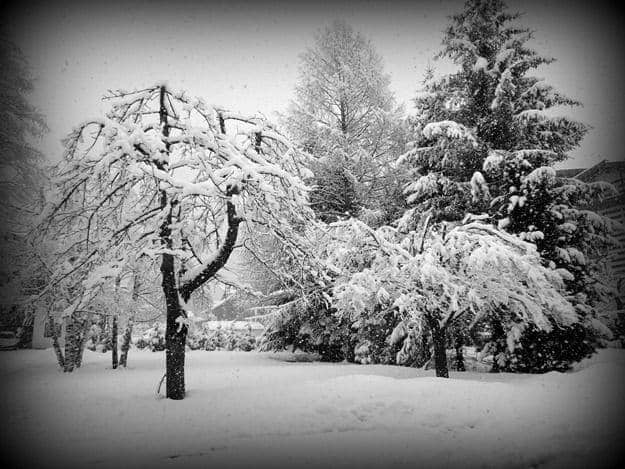 But if the thought of hiring your own chalet complete with outdoor hot tub sounds like the sort of skiing holiday you could embrace, then Chamonix might be the place for you. I'd recommend getting a group of friends together and finding somewhere that'll make you feel like you've fallen into a Bond movie. As a group, prices will become very reasonable for very epic accommodation.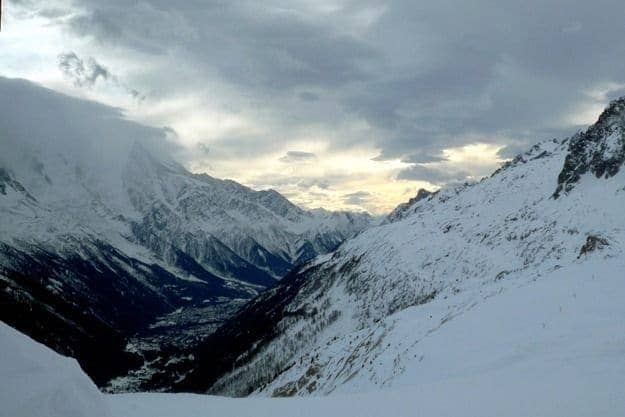 Well, those were my thoughts on a couple of France's ski resorts. Are you a snow bunny, or does the idea of falling down a mountain at high speed terrify you? Share your thoughts on your favourite resorts below!