It's with great pleasure that I introduce a post from a fellow travel blogger today. For the next three months Vera and I are going to be exploring Thailand, and sharing our tales and photos of this amazing looking country on this blog. And what better way to kick off our trip than with a photo essay from one of my absolute favourite travel photographers: Samuel Jeffrey, the man behind Nomadic Samuel. Over to him!
Sometimes a country can get so saturated with tourists or over-rated to the point a traveller or backpacker does not want to return ever again. I've felt that way about certain countries; however, when it comes to Thailand, a nation as popular as any as a tourist destination, my love affair with the country continues to grow stronger every time I set foot in the Land of Smiles.
Many head south to check out the world class beaches for rest and relaxation, water sports and a chilled out atmosphere; however, I'm often finding myself charmed by the chaotic steamy disco of a city that is known as Bangkok or heading up north to the Cultural Hub of Chiang Mai and surrounding areas. Thailand has such diversity in geography and culture that makes it seem like several nations rolled up into one.
The following is a photo essay of some of my favourite shots from Thailand. I hope that it'll inspire you to visit Siam at some point in time: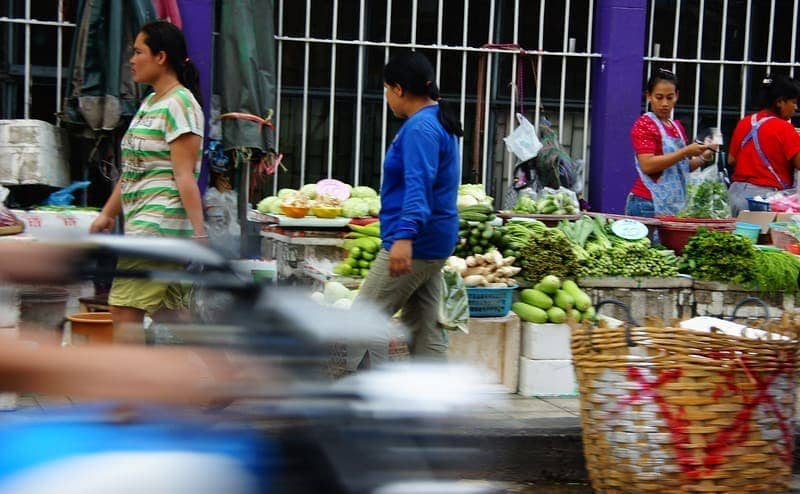 Thai ladies set up market just as a motorist zooms past them on the street – Bangkok, Thailand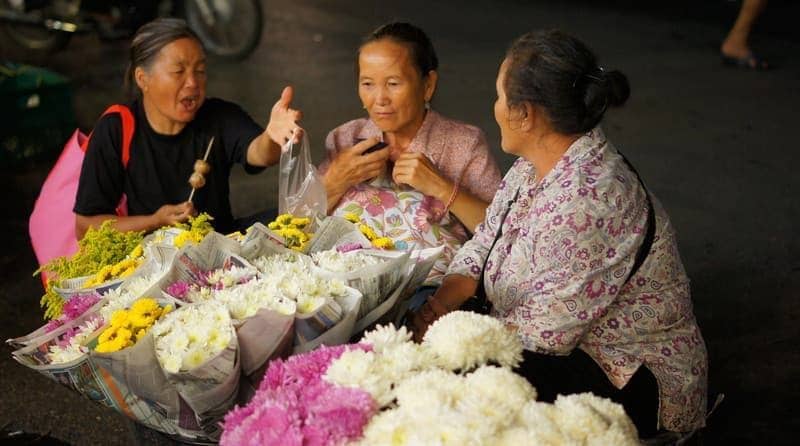 A group of Thai ladies engaging in conversation at a night bazaar in Chiang Mai, Thailand.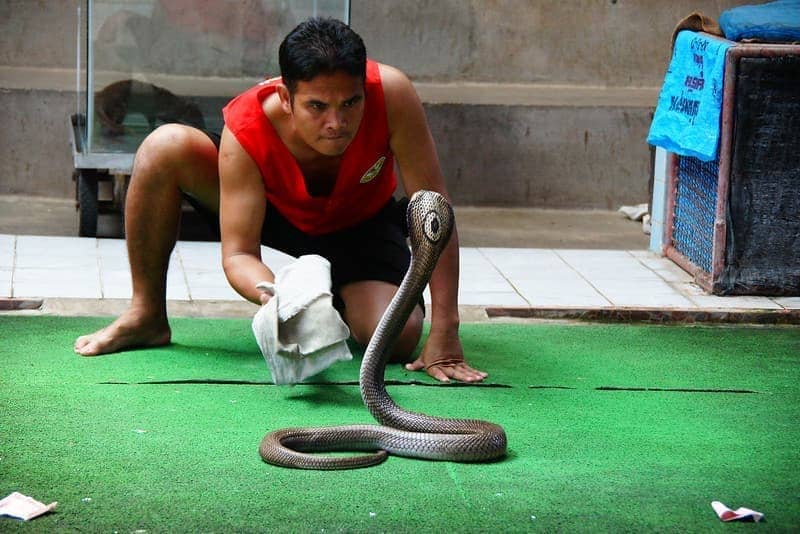 Man vs Snake – the intensity of the situation – Thai Snake Show Performance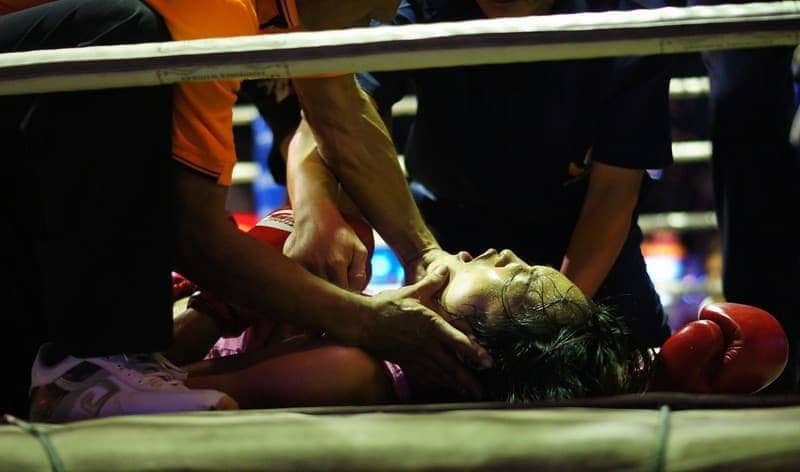 A female Muay Thai boxer surrounded by trainers gasps for breathe after being rendered unconscious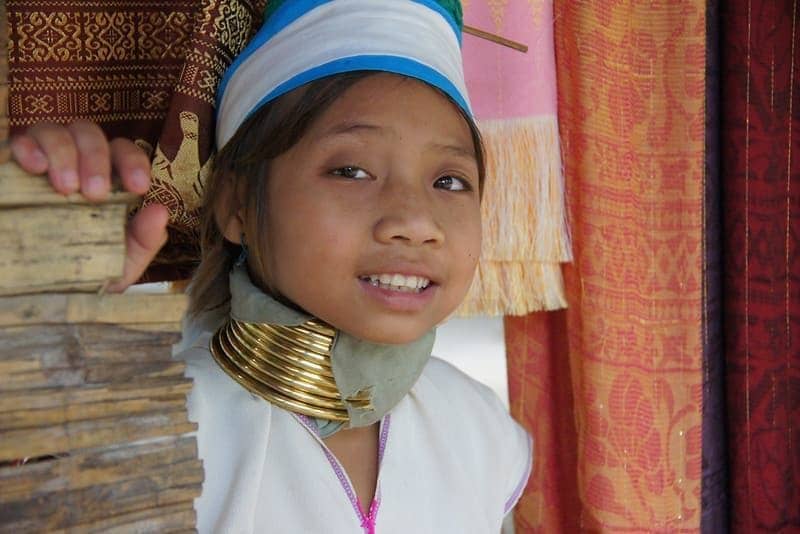 A cute girl from the Karen Hill tribe (long-neck) poses with a lovely smile in her village nearby Chiang Rai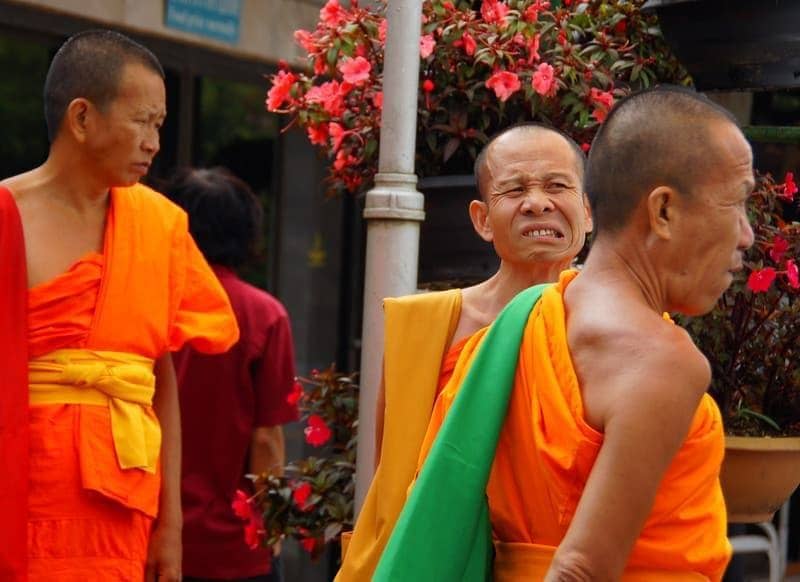 I've captured this Thai monk making a rather strange/quirky looking face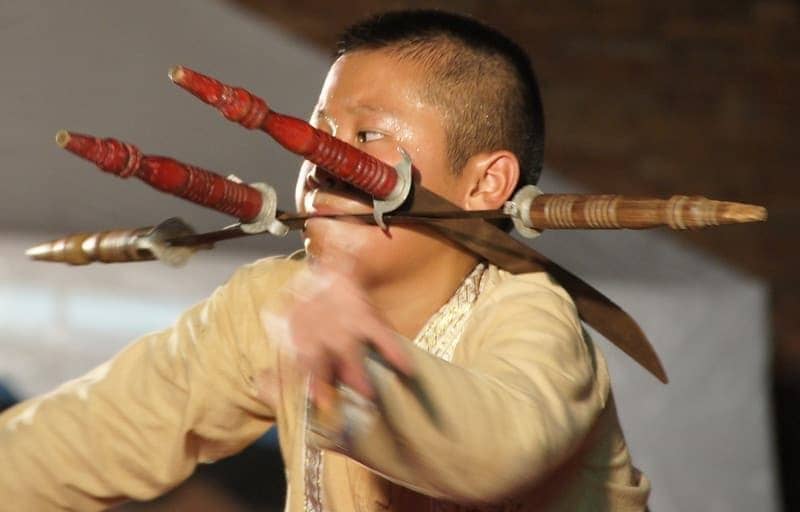 A Thai boy puts on a stunning display of theatrics by wielding a knife in his mouth during a performance in Chiang Mai, Thailand.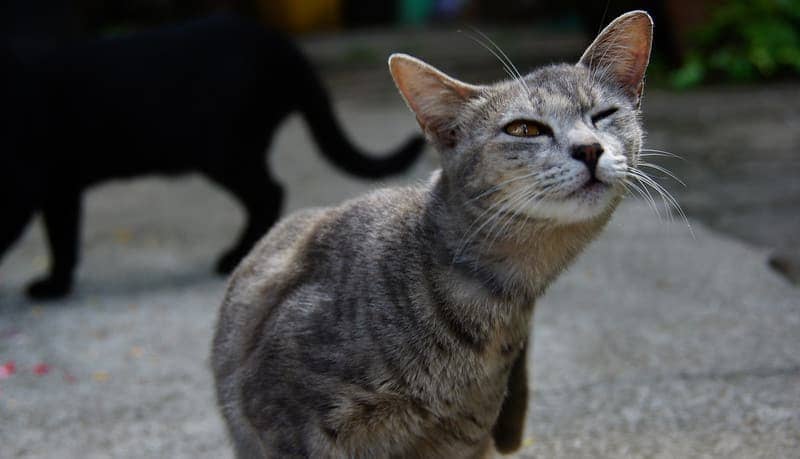 This quirky little cat was stretching just outside of a Buddhist temple in Chiang Mai, Thailand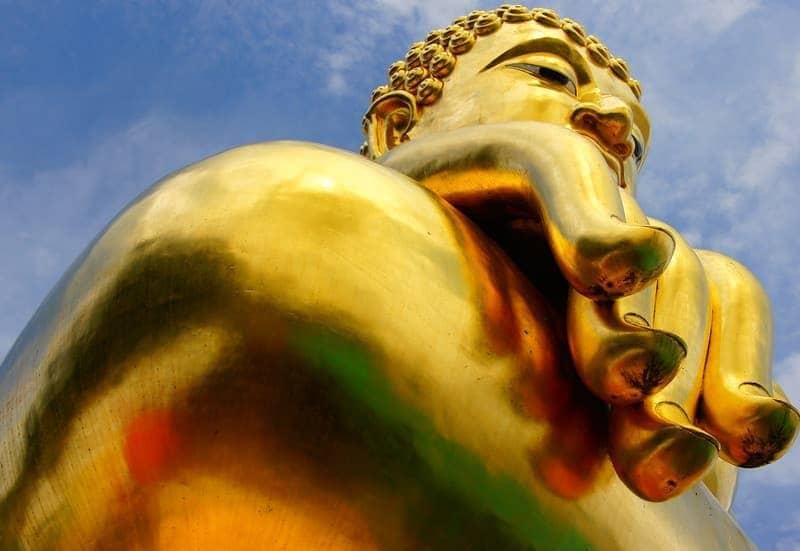 A giant 'golden' Buddha looms large in a remote section nearby the Thai-Laos border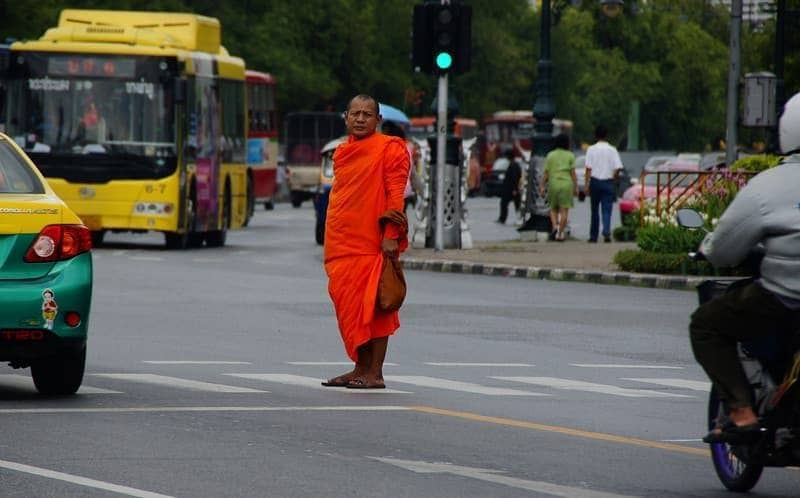 A Thai Monk stands in the middle of the cross walk waiting to get to the other side of the road – Bangkok, Thailand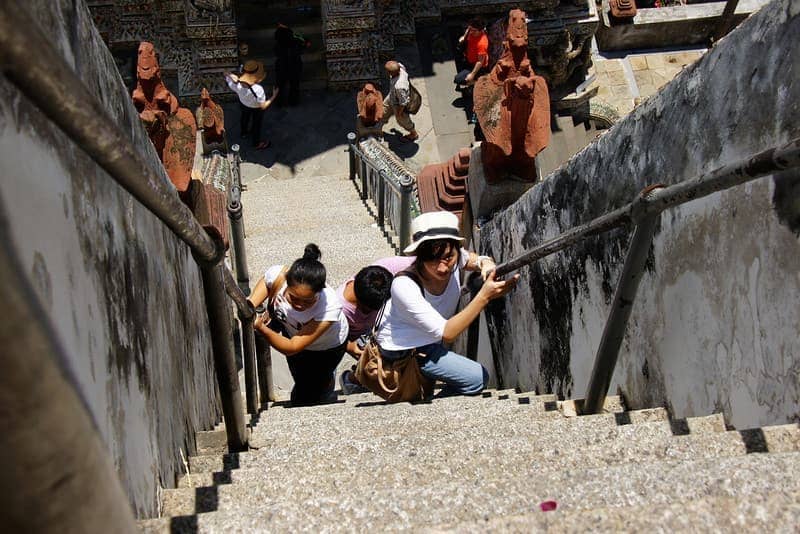 A group of ladies make their way up the impossibly steep Wat Arun – Bangkok, Thailand
Samuel Jeffery is the wizard pulling the strings behind the curtain of Nomadic Samuel and Smiling Faces Travel Photos. He's also the lesser half of Backpacking Travel Blog which he runs with his girlfriend Audrey of That Backpacker. Together they're backpacking addicts with perpetually itchy travel feet.
Thanks to Samuel for providing today's post! If you've got any tips or advice, or just thoughts on the above spectacular photo series, do share them in the comments below!