As you all remember, because naturally, you devour every single one of our posts as soon as we publish it (that's what you do, right?), we're in Rio de Janeiro! And why are we here? Because American Express did a study on customer service with the outcome being that good customer service makes people happy, and they sent us here to put the study to the test. Let's go!
Mission: To find good customer service
Operator: American Express
Exhibit 1: The Cabbie, all over town
English they mostly speak not, but if you have an address or point at a map, you'll be taken to your destination in a jiffy. The cabs are clean, the air-con is on, and when you've paid and get out, they always smile and wish you a good day. We also saw, that when we drove past people who were hailing the cab, they would signal to them that they were full – haven't seen that anywhere else yet!
Customer Service Bonus: one of the cabs seriously had lollies for the passengers!
Exhibit 2: The coconut vendor, Copacabana Beach
This is the man who you can safely approach although he carries a pretty serious looking machete – because he uses it to open a coconut for you that has come right out of the cooler! You can't go wrong with coconut water during beach time, because not only does it hydrate you, but it is also full of electrolytes. Plus: try to be unhappy when you're on a beach with a coconut with a straw in your hand – it's not gonna happen!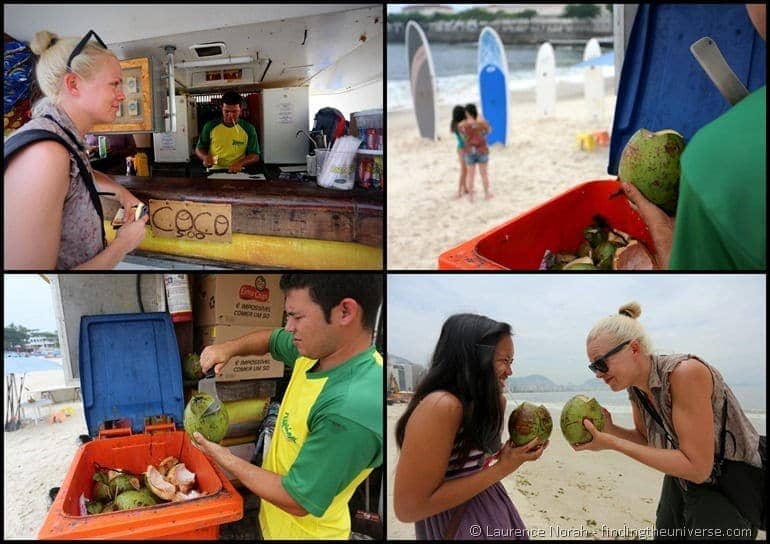 Customer Service Bonus: Come back with your empty coconut, and he will cut it up for you, creating a little spoon out of the husk with which you can scrape the flesh out. Mmmh.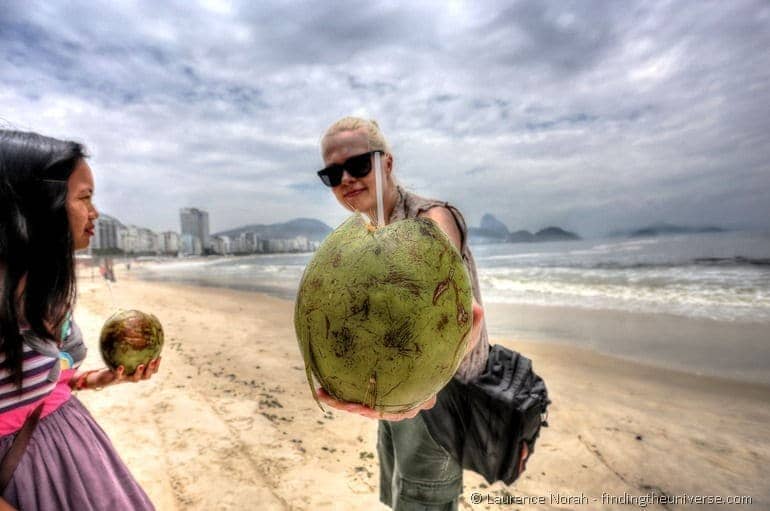 Exhibit 3: Marmoset monkeys, Pista Claudio Coutinho
They were very friendly. Artistic acts were all performed to perfection. We didn't get pooed on. Although I heard that they don't always grace you with their presence when you're wandering around. And I did notice that people who had brought bananas got a bit more attention. Tss, tss. Still, monkey cuteness made up for it.
Customer Service Bonus: seeing one of the world's smallest monkey species in the wild, for free!
Exhibit 4: The local snack during a hot day, Copacabana
You might hear them on the beach, advertising the product they sell: "Acai, acai!". Acai is kind of a mix between ice cream and smoothie, and it's made out of berries with the same name. It's tasty, refreshing, and slightly addictive.
We had our first acai in a little bar that promised to have the best. What is really nice is that people are expected to share, so you can just order one portion, and the waiter will automatically bring more spoons, so that everyone can have a go.
Customer Service Bonus: Our Portuguese is pretty much non-existent, and English is not necessarily spoken everywhere in Rio unless we're talking places that are quite touristy, but once the staff has mustered a bit of courage, they will actually often start speaking English, softly and hesitantly, when you already thought that was not in the cards.
Exhibit 5: A "classic grill" restaurant, Copacabana
It said Carretao 'classic grill' and looked nice. When we walked towards it, it was like they had been waiting for us: we were welcomed, the door was opened, we were led to a table inside, seated and given drinks. And it wasn't like there weren't plenty of other guests!
Then we saw the men with the knives… but it was all part of the service! It's a restaurant with a buffet, though all the different meat is brought to you directly out of the kitchen, by staff who will cut it right on your plate.
I have to say, they look very sad when you negate their offering, so it's best to try it all. As I don't eat meat, but fish, I was told I could order any fish from the menu for free, and even though the buffet was so extensive that I didn't feel the need to do that, I still got a waiter coming by with grilled fish and a knife.
Customer Service Bonus: You probably don't need to eat again. Ever.
So, mission accomplished? I'd say! Next we're going to tackle some of the most popular sights, and keep our eyes open for more good customer service here in Rio. Until then, I think we should do some more… research on the beach… you know, and make sure the other coconut vendors are just as good. It's hard work, people.
I hope you're having a good time, too, wherever you are – thanks for reading and until next time!