I spent a year in Australia, but still managed to miss seeing two of these three must-see attractions – a testament largely to the sheer size of this incredible country. I can't recommend visiting enough! Enjoy the post.
Australia is a country of incredible landscapes and breath taking views. The country's appeal as a holiday destination is evident with nearly six million visitors a year and a huge choice of locations, from city getaways and beach resorts to mountain trekking and sports holidays.
There are now an abundance of cheap Australia flights which means you plan a great holiday without breaking the bank. Here a few locations to consider.
Whitsunday Islands
Situated within a national park, the Whitsunday Islands are a stunning chain of 64 small islands that are largely uninhabited. Much of the area is protected due to its national park status, so the area is mostly undeveloped with a few resorts dotted around the coastline. It's a great opportunity to see Australia's unspoilt natural beauty.
The islands are close to the Great Barrier Reef so it's a short trip out by boat to visit them and you can scuba dive among the sea life of the reef or view the underwater world from the relative comfort of a glass bottom boat.
Sydney
It seems obvious as a choice of destination but Sydney is popular with holiday makers for a reason. Full of beautiful buildings and cultural landmarks, Sydney is the perfect location for a city break. For starters, take in the harbour air while dining in one of the many fine restaurants at darling harbour, where almost any cuisine can be found, be it Italian, seafood, steak house or Chinese. A stroll around the city offers wonderful views of the Sydney Opera House on the waterfront and the fantastic architecture of the city.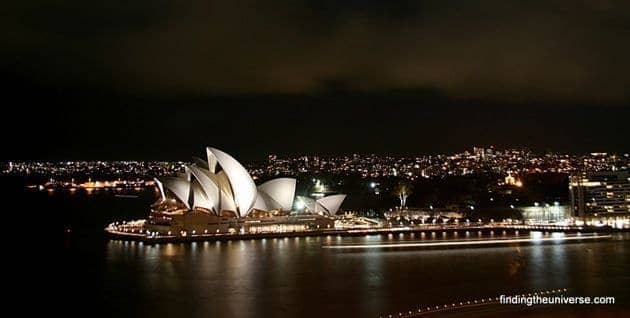 Dampier Peninsula
Dampier is located on the north west coast of Western Australia and is famed for its rich Aboriginal culture. The area is filled with small indigenous communities so it's a great opportunity to see some of Australia's non-colonial history.
Places like Chile Creek or La Djardarr are still very isolated and transport round the area should be taken via a 4 wheel drive car, since the main road across Dampier is still an original dirt track, which will be too much to handle for a standard rental car.
There are plenty of historical sites in the area like the visitor centre at Broome, or the Sacred Heart Church, which was built by both Aboriginals and Pallotine Monks in the early 20th century.
Thanks to cheapflights.co.uk for today's post! All the images were mine, from my year long trip around Australia. Do you have a favourite part of Australia that you think should be on any visitors itinerary? Feel free to share in the comments below!