A lot of people tell me that they have difficulty sleeping on planes. Well, I'm here to tell you today that sleeping on a plane is easy. You just need to find the right plane. Here's a quick rundown of four tips to know you've found a plane that is going to offer a good nights sleep:
Find a plane with no engines. This is likely to be much quieter than a normal plane, as engines are very noisy.
Cut out noise from your fellow passengers. Passengers are the number two noise concern on a plane, so you're going to need to isolate yourself from them. I'd recommend finding a plane with interior walls that shut you off from the other passengers, creating what I'm going to call "rooms".
Find a plane with real live actual beds. Despite what airlines may try and tell you about those three extra inches of leg room, a seat is rubbish compared to a bed for sleeping in.
Have a couple of drinks. You'll want a plane with a well stocked bar and seating area to properly enjoy these – those tray tables and plastic cups you get on planes can really spoil a drink's mojo.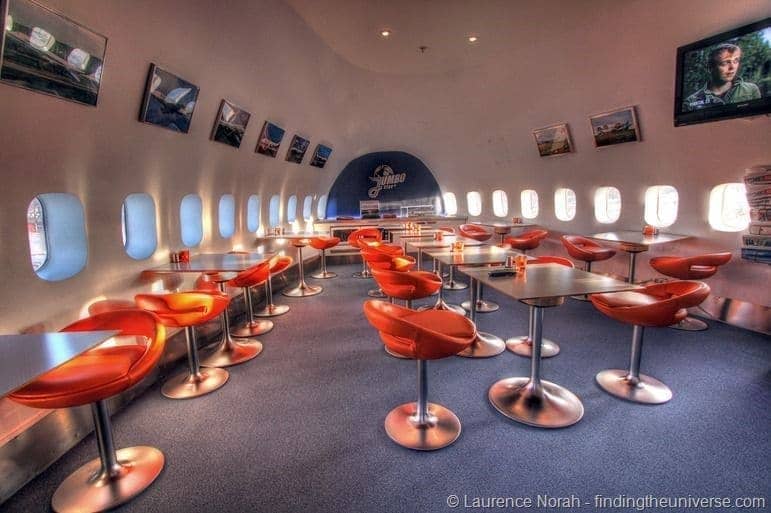 Ok, so these tips do happen to come with the slight caveat that you aren't likely to wake up someplace different to where you went to sleep. If you're ok with that, then read on, and I'll tell you where to find a plane that meets all of the above requirements.
Otherwise, here's a guide to sleeping on the more common variety of planes that involve going up in the sky. In case that's your thing.
How to find this magical plane
First of all, you're going to want to head to Sweden, and more precisely, Stockholm. Then, you're going to want to head to Stockholm's Arlanda airport, about 40km north of the town. If you happen to be arriving by plane, this is going to work out well for you, as you'll already be in the right place.
Now, hop on the airport shuttle bus, and hop off at the giant 747 called the Jumbo Stay. Congratulations, you've now found yourself at the home of the best plane in the world for getting a good nights sleep, without having to pay a fortune for one of those fancy first class tickets.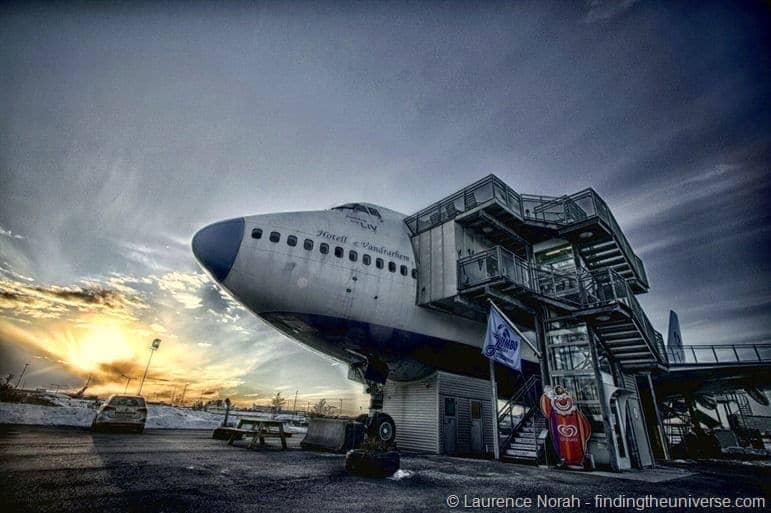 Here's the deal. Some time ago, a chap called Oscar wanted to open a hostel. Unfortunately, none of the buildings available at the time met his requirements. Conveniently, a large 747 was coming up for sale as the result of an airline going bankrupt. Seizing the opportunity (that perhaps, many might not have), Oscar decided that a 747 would make the perfect hostel, bought it, and set about the conversion process.
One year later the Jumbo Stay was born.
So how did I end up here? Well, as part of my trip around Europe, I mentioned to my accommodation partner HostelBookers that we'd quite like to stay in unusual properties if they had any available. Not that I have anything against your more normal hotel, but I figure you guys are probably more interested in reading about something totally wacky like a converted 747 where possible.
So there we were. HostelBookers were filled with joy that they could send me to something that took my brief of "unusual" and pretty much blew it out of the water, and I was excited to be staying in a plane. Let's talk about the actual experience.

Staying with Jumbo Stay
There is obviously a huge novelty factor that comes from staying in a converted 747. These are very big planes, something like eighty metres long, so there is certainly plenty of space. The rooms are mostly down the body of the plane, off a central corridor.
The rooms on offer vary from simple twin bunk beds through to the impressive cockpit suite, which, as you've guessed it, is in the cockpit.
The majority of the rooms feature shared bathrooms, with storage in the form of overhead lockers (what else?), although the more premium rooms do feature their own en-suite, including the cockpit suite and the black box suite, which takes up the whole rear width of the plane.
The hostel also features free wireless internet throughout, a bar, an eating area where some snacks can be bought, and also breakfast, which is served from 3am (!) until 10am. It's very well kept and spotlessly clean, and it's rather nice that shoes aren't allowed in the plane itself.
Around the outside of the plane you can wander freely – there is a tyre swing made out of an actual aircraft tyre, one of the wings is soon to be opened as an outdoor seating area, and the four engines are in the process of being turned into rooms of their own.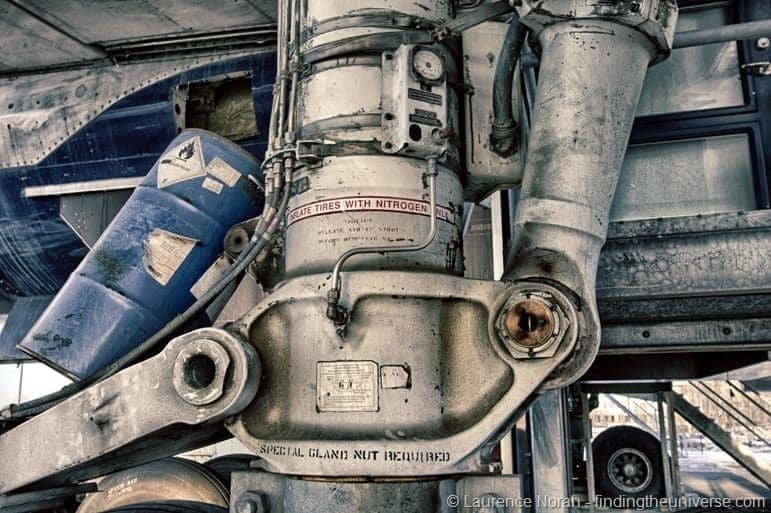 Is it for you?
The question is – would I recommend it? Naturally, this depends.
The Jumbo Hostel is 40km north of the city centre, so is not really well situated for exploring Stockholm. To get to the city centre there are a variety of transport options, including buses and the high speed Arlanda Express train, but even with the shuttle bus from the door of the plane, you are likely looking at no less than a forty minute ride door to door, with associated costs (the Arlanda Express is Europe's most expensive airport train service).
So as a base for exploring Stockholm it's not a brilliant choice, although this isn't really what it's about.
As a stop over to and from Stockholm airport, it is a brilliant option. It offers value for money, and the main airport terminals are a five minute free shuttle bus ride away. With a 24 hour reception and that early breakfast option, it's clearly well set up for people with flights to catch.
It's also a great place to come if you've got kids (or are a bit of a plane geek!), and want to stay somewhere really a bit different. Getting this close to a plane is tough unless you're in a museum, and wandering around under the undercarriage and experiencing the enormity that is a 747 within touching distance is really quite an experience.
Lastly, although billed as a hostel, this doesn't really have a hostel vibe. Most people arrive fairly late on, stay just one night, and leave quite early. There is a common dining area, but there isn't the time to meet people and develop the kind of relationships that you might otherwise find at your average hostel. In this respect, it's much more like an airport hotel. But a really funky one.
If you happen to be passing through Arlanda airport, or have a spare night in the Stockholm region, I can very much recommend giving this one a try. The novelty factor alone is worth it, and the hostel has everything you need for a comfortable stay. Just don't expect to wake up anywhere new in the morning…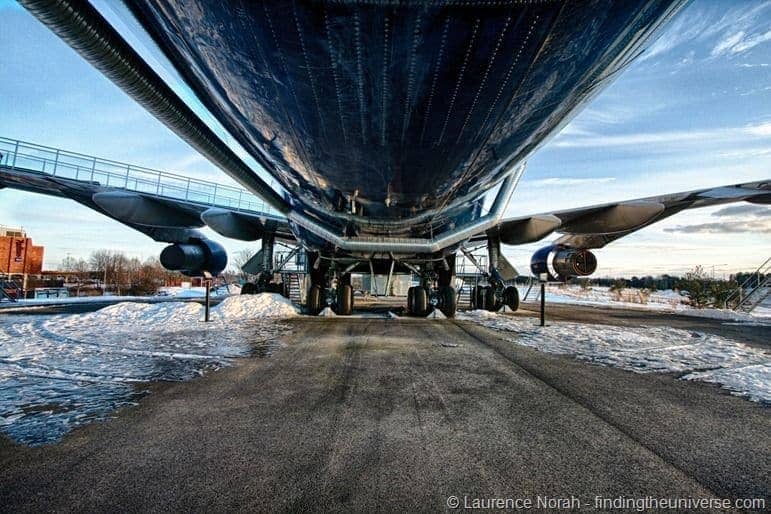 As mentioned in the post, our stay at the Jumbo Stay Hostel was provided to us by HostelBookers and Jumbo Stay in return for penning our thoughts, the contents of which, as always, remain our own. We'd love to hear your thoughts on this hostel in the comments below!