In today's travel blogging tips article I'm delighted to be able to share with you the thoughts of Robert Schrader, the creative talent behind Leave Your Daily Hell.
Robert believes that travel should be something that everyone is able to experience, regardless of income, and his site focuses on how folk can travel more for less. Robert also manages to generate around half his income from his travel blog. Let's find out more about his approach to travel blogging, and his tips for success!
Hello Robert! Tell us a bit about yourself!
I'm a writer and photographer, and I've been lucky enough to spend most of the past three years traveling. Well, not just lucky — there was a lot of hard work involved. I'm currently writing you from Medellín, Colombia.
Why did you first start writing a travel blog?
I started Leave Your Daily Hell in January 2010; but I maintained small travel blogs for previous trips as early as 2005!
What are your dreams for your blog?
That it continues to become a go-to resource for travellers who need information, advice and/or inspiration; and that it becomes profitable enough that I can compensate others for sharing their experiences. I would like to eventually build a team of like-minded travel writers.
What has been the best thing about having a travel blog?
It makes a great ice breaker with other travellers. It also allows me to create a living, breathing document of my life, which is priceless.
Do you follow any metrics in terms of traffic analysis / site ranking, and how important do you think these are?
I use Google Webmaster Tools and Google Analytics. These are important because they allow me to set prices for advertisers and make money on my blog. I don't use or go by Alexa; I think it's a complete scam.
Which social networks are you active on, and what tips would you give for success on these?
I am active on Facebook, Twitter and, increasingly, Pinterest. No matter which social network you use, the key to success is to post frequently, post high-quality content, share others' content if it interests you, thank others for sharing and, most importantly, interact with your fans.
What other techniques have you used to improve your traffic, and how successful have these been?
I'm pretty big into search engine optimization, or SEO. I also frequently guest post for other peoples' blogs; and do interviews like this.
What have you found to be the hardest thing about running a travel blog, and how do you overcome this?
The fact that I am never truly "on vacation." I only rarely "lose myself," because every travel experience has the potential to become a new article. I am in many ways the eyes and ears of my readers, so I sometimes have to sacrifice being completely present in the moment in order to take my blog to where it needs to be.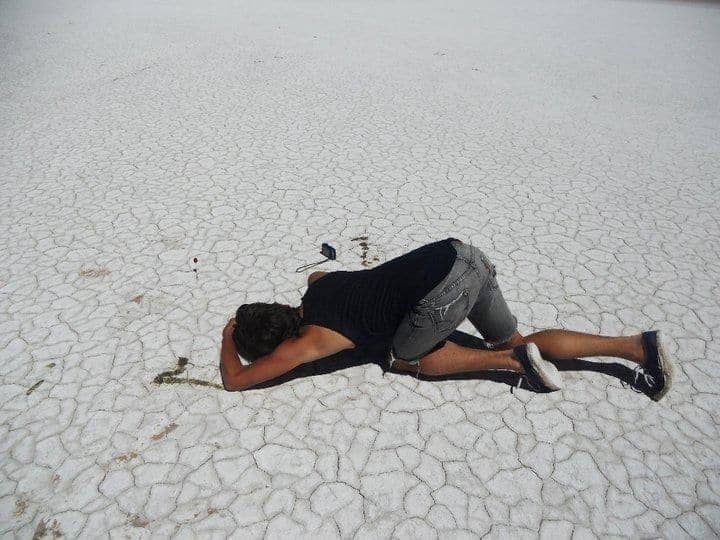 If you started your blog today, what would you differently?
Nothing, probably. The most valuable part about starting a travel blog from scratch, without any idea of what the future might bring, is having to figure it out as I go along. The reward is that I've acquired priceless skills and countless connections along the way.
Does your blog generate any form of income, and if so, how did you achieve this?
Yes. I allow businesses and organizations to advertise in the form of sponsored guest posts and sidebar widgets. I also sell contextual links. I earn about 50% of my monthly income from my blog, with the rest coming from freelance writing for commercial clients.
If you have questions or problems with your site, where do you go to find answers?
Google and, if it's really severe, my web hosting company. But generally, I have learned to solve all technical problems with my site; I am a bit of a control freak.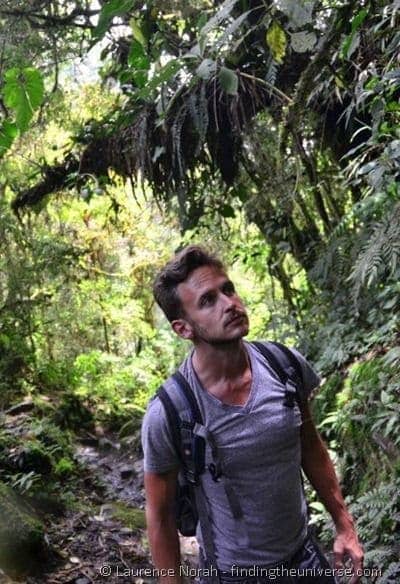 Travel blogging is becoming more and more popular. How do you differentiate yourself in such a crowded market?
The quality of my writing, photography and design. Many of the most popular travel blogs are terribly designed and written; their photos are embarrassing.
I go to great lengths only to put out "filet mignon" content; many of the rest of the travel blogs I read are more comparable to Big Macs.
And finally, what key advice would you give to people running, or thinking about setting up, their own travel blog?
If you want to be a successful travel blogger, you need to travel a lot and blog even more. This will necessitate a huge amount of work; it will detract significantly from your social life; and it might even drive you temporarily crazy. If you're OK with this, go for it and go hard; and persist: Becoming successful literally takes years.
Oh, and don't buy e-books certain bloggers sell that "teach" you how to become a travel blogger; these are pyramid schemes. Chart your own course and write about it. Aim to inspire others, but don't assume you can or need to instruct them.
Thanks very much to Robert for taking the time to answer all my questions. You can read more from Robert on his site, Leave Your Daily Hell, as well as find him on both Twitter and Facebook.
Got any thoughts on this interview? Hit up the comments below!