Found on the shores of Lake Geneva, and surrounded by mountains, the Swiss city of Geneva is definitely in a picturesque location. With great transport connections, it's also an easy place to visit on a trip to Switzerland.
Of course, there are plenty of reasons to visit Geneva beyond it being picturesque and easy to visit! As the headquarters of Europe's United Nations and Red Cross, this is a global hub for diplomacy. It's also home to world-class watchmakers, fantastic shopping opportunities, a historic and beautiful old down, and an impressive array of museums.
If a trip to Geneva is on your to-do list, and it should be, then we have put together this guide of things to do in Geneva which should give you lots of ideas for your visit. This could be as part of a longer visit to Switzerland, or just on a city break to Geneva.
Whichever, you certainly won't have a shortage of things to do in Geneva. From museums covering a range of topics, to the world famous fountain, to scenic lookouts, to delicious food and luxury shopping opportunities, there's something in the city for everyone!
As well as our guide to what to do in Geneva, we've also included some tips on where to stay, how to get around, how to save money, and some popular tours for your visit.
Things to do in Geneva
This guide to things to do in Geneva covers some of our favourite sights and activities in the city. There's plenty to see and do here, whatever your interests!
The Geneva Water Fountain
Probably the most iconic landmark in Geneva is the Jet d'Eau. This is a huge water fountain at the southern end of Lake Geneva which fires five hundred litres of water into the air every second, attaining a height of 140 metres (460ft).
Given the height that the water reaches, as you might imagine the fountain is visible from a great many locations around the city. However, the best views are arguably from the waterfront, where you are closest to the fountain. A word of warning though – a shift in wind direction can cause the water from the fountain to drift over the waterfront, and it's pretty cold and drenching!
The fountain, which has been operating in its present location since 1891, runs throughout the day all year except when it is particularly cold, or if it is very windy. It also closes occasionally for maintenance. From spring to autumn, it also runs in the evenings and is illuminated. You can see the full schedule here.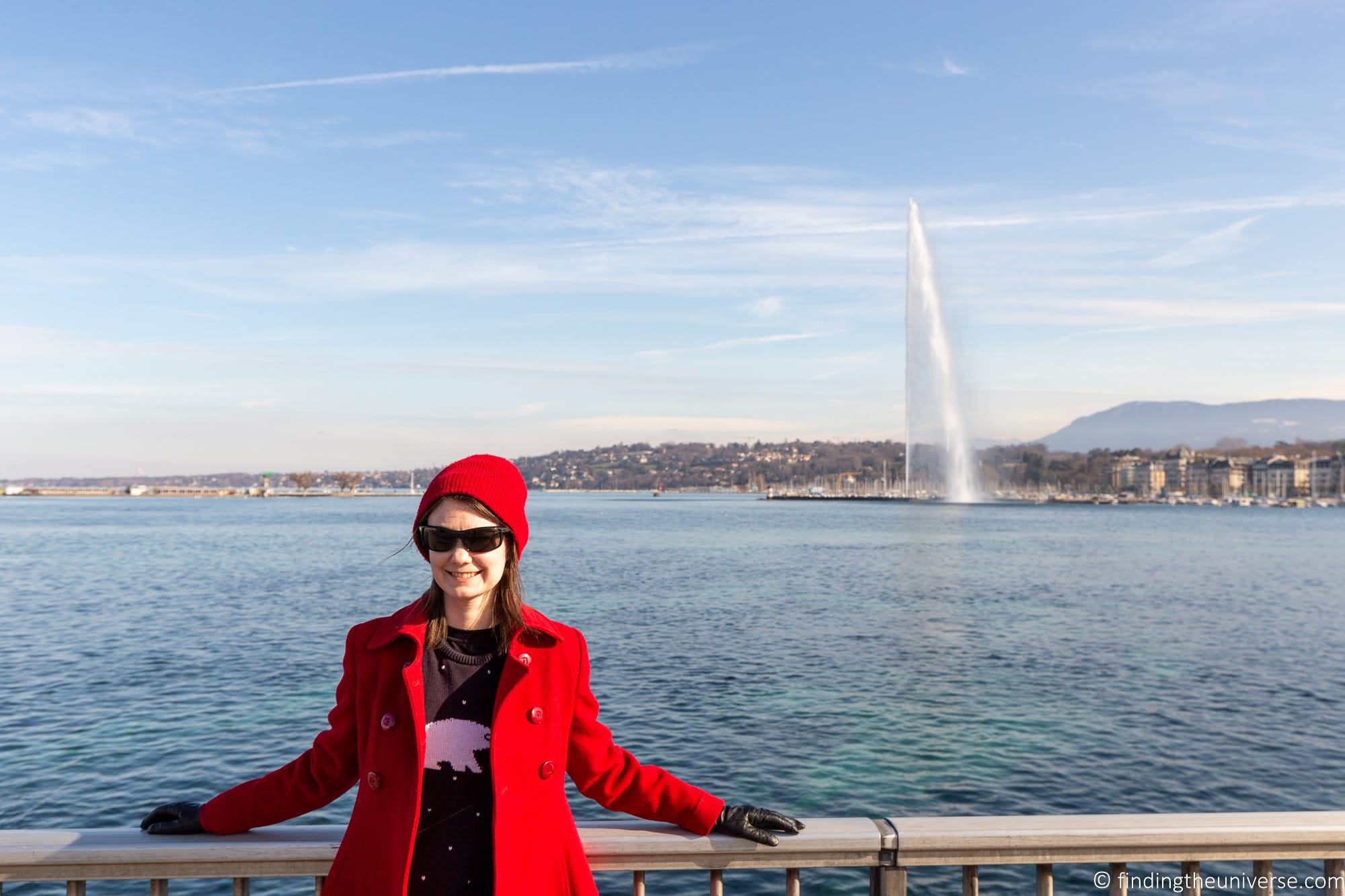 Patek Philippe Museum
If there's one thing that springs to mind when you think of Switzerland, it's probably watches. Along with cheese and chocolate, watches are one of the top three things many people associate with Switzerland.
As such, a visit to a museum of watches is definitely an appropriate thing to add to your Geneva sightseeing itinerary!
The Patek Philippe Museum is just such a museum. Founded in 1839, Patek Philippe is one of the oldest and most prestigious watchmakers in the world. The company's luxury watches are worn by celebrities, royalty and world leaders. Patek Philippe also hold records for the most expensive watches ever sold.
As such, I would say that a visit to the Patek Philippe Museum is a good way to get an understanding of the history of watches, watchmaking, and this legendary watchmaker.
The focus of the museum is the incredible collection of timepieces within. There are over 2,000 exhibits to look at! These include watches dating as far back as the 16th century, and the collection even includes the oldest watch ever made. Naturally it also includes a great many Patek Philippe watches, dating from when the company was founded in 1839.
The museum is open for public visits. There's an audioguide which covers a part of the museum, however we would recommend the public guided tour might be a better option. This is because there is a truly boggling array of timepieces on display, and unless you are a true watch expert, a tour will be the best way to identify some of the real highlights of the collection.
The museum is open Tuesday through Saturday, with tours running in English once a day. You can see full details and opening hours here. There's a fee for entry, and it's included on the Geneva Pass.
Note that photography inside the museum is not permitted and you must place all your belongings in a locker before you start your tour.
For those of you with a real interest in watchmaking, you might consider a watchmaking tour like this, which will take you on a trip through 500 years of watchmaking history in the city.
We can also suggest ensuring you visit the Passage Malbuisson Clock, found just off Rue de la Croix d'Or, a fantastic timepiece which features a troupe of 42 bronze characters and 13 chariots, who sound the hour by performing a little display.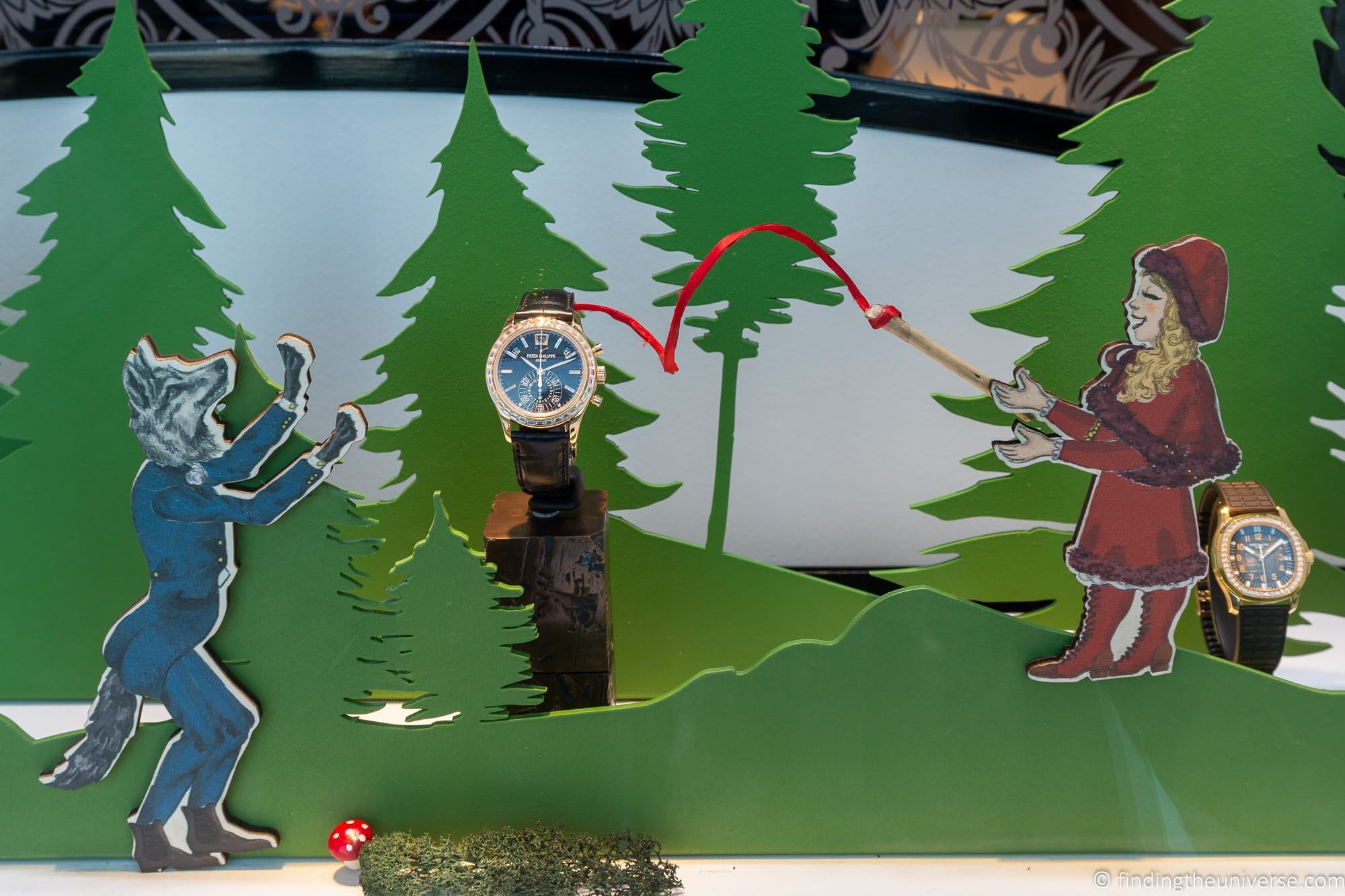 Explore Geneva's Old Town
Many of the sights and attractions in our guide to things to do in Geneva are found in the old town, which is the historic heart of the city. Whilst you will see parts of it naturally by visiting the attractions in this list, don't forget to just spend some time wandering the maze of cobbled streets that you will find here.
The old town is set across one of the highest points in the city, with St. Pierre's Cathedral being the focal point. Surrounding the cathedral is one of Europe's oldest city centres, with a history that dates back over two thousand years.
A good option for exploring the old town is to take a walking tour like this, which will let you discover all the hidden nooks and crannies, as well as learn about the history of what you are seeing.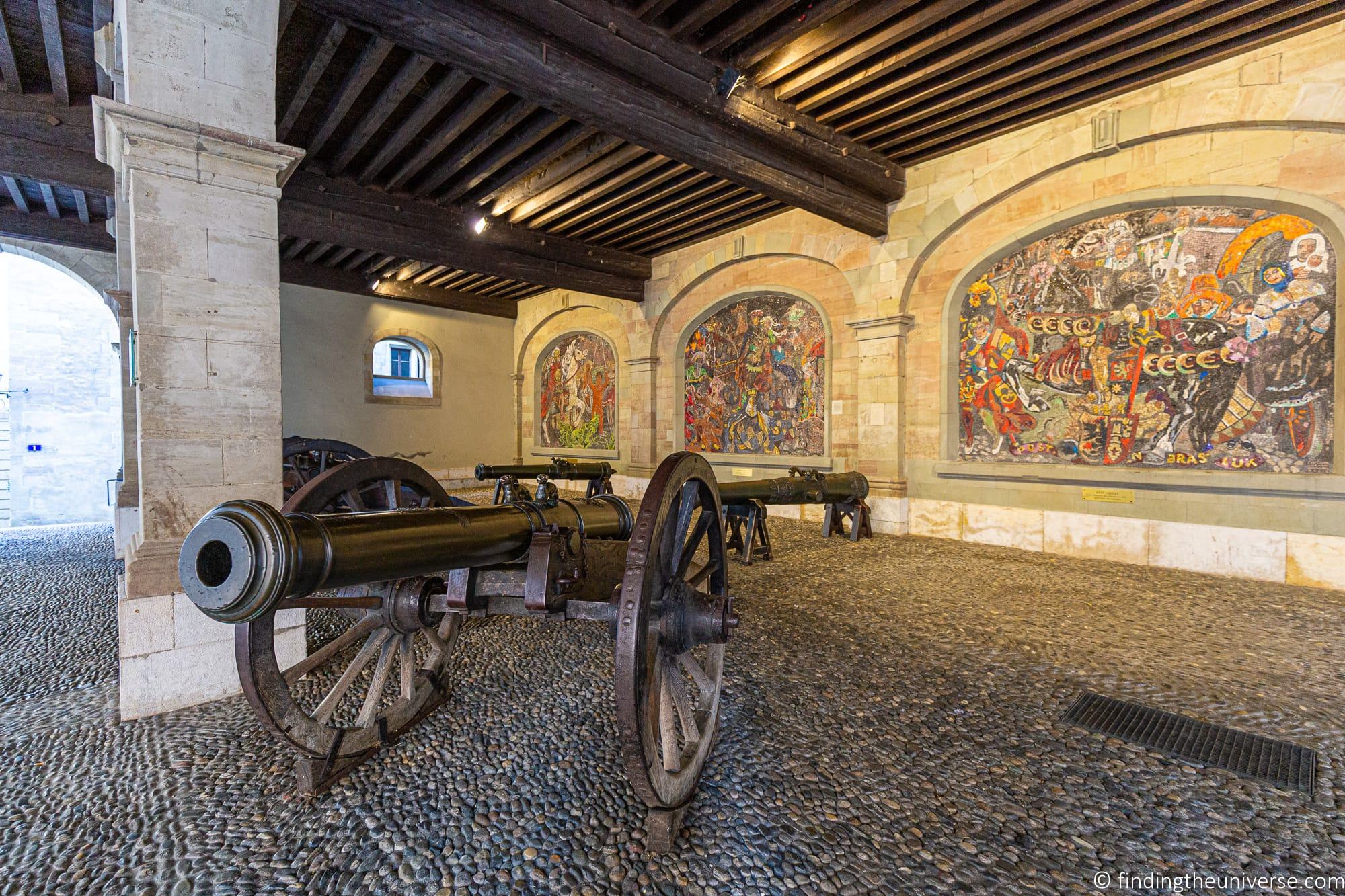 Museum of Modern and Contemporary Art (MAMCO)
Found right next door to the Patek Philippe Museum, the Museum of Modern and Contemporary Art is the largest contemporary art museum in Switzerland.
The museum has a permanent collection, which features modern and contemporary art dating from the 1960s to the present day. Both Swiss and international artists are represented. They also feature temporary exhibitions showcasing different artists work. Definitely one to consider if you are a lover of contemporary or modern art.
The museum is open every day except Mondays, and you can see full opening hours on the website here.
There's a fee to visit, and it's included on the Geneva Pass.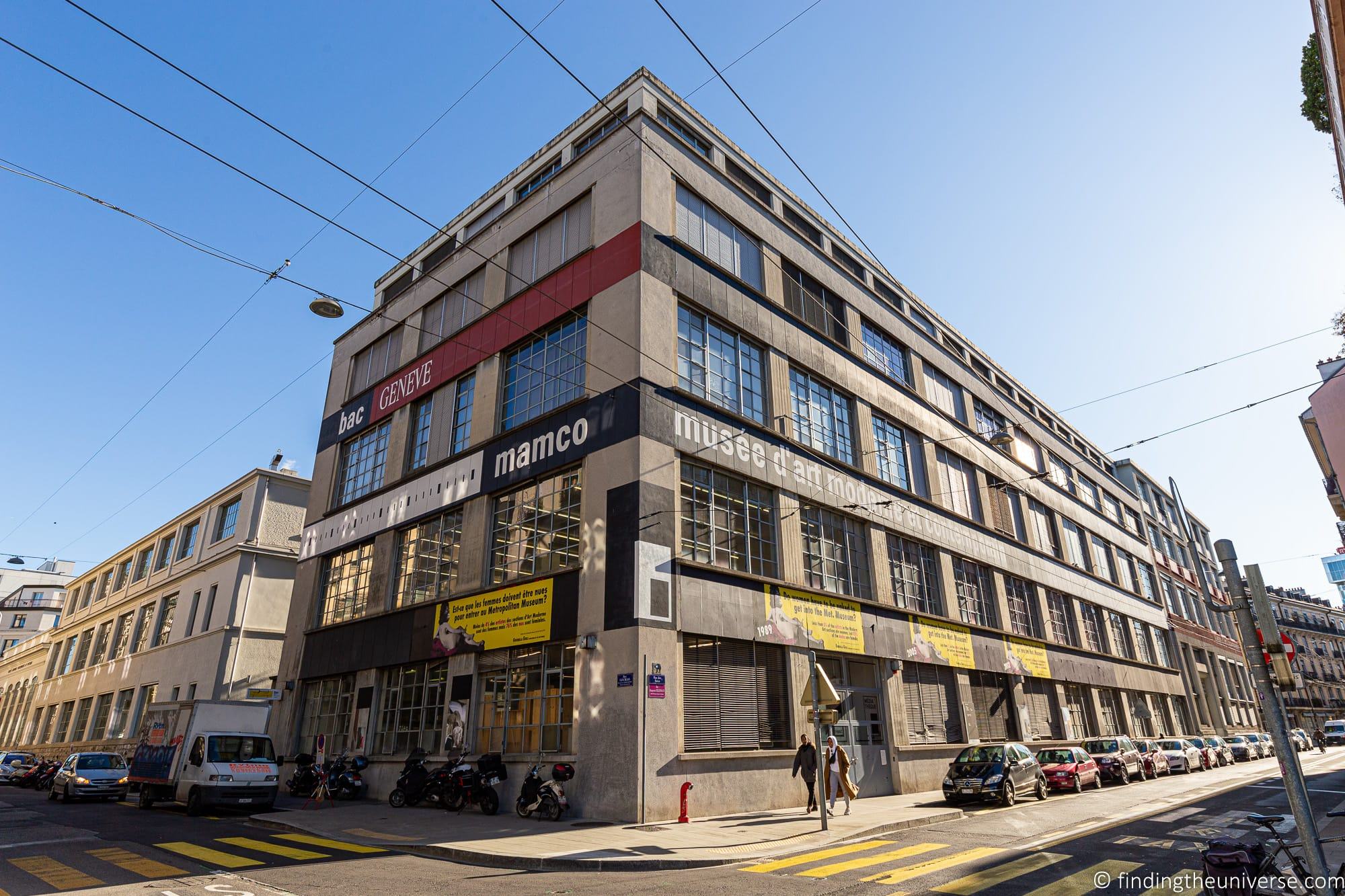 Ethnography Museum Geneva (MEG)
Beside the Philippe Patek Museum and MAMCO is the Geneva Museum of Ethnography, or MEG. Founded in 1901, the museum focuses on ethnography, or the study of human cultures.
Basically, if you want to learn about the history of cultures around the globe, then you will want to visit MEG. With a huge collection spanning almost 70,000 objects, which cover cultures from around the world, you should find something to interest you!
There's also an incredible collection of photographs, with almost 18,000 photos in the MEG collection. In the library, you can also listen to music from all over the world.
Of course, there isn't room to put everything on display at once. The permanent exhibition displays over a thousand objects, which span all the major continents. There are also temporary exhibits.
MEG is open every day except Mondays, and you can see full details on opening hours here. Visiting the permanent exhibition is free. Temporary exhibits carry a fee, and you can also pay for a guided tour of the permanent exhibition if you wish. Access to the temporary exhibit is also included on the Geneva Pass.
Museum of the Fire Brigade of the City of Geneva
Geneva has no shortage of museums, which is likely already becoming apparent. This is great, because it means that even if you visit in the cold winter months, you'll have plenty of things to do in the warmth!
It also means that there's a fascinating variety of museums on offer. Take for example the Fire Brigade Museum. This is a fascinating little museum which charts the history of the fire brigade service in the city.
I have a real soft spot for quirky museums like this, and I would have to say that this was definitely one of my favourite museums in Geneva. It was put together as a passion project, with experienced firefighters and volunteers putting it all together. When you visit, you'll be greeted by retired firefighters, who will be able to answer any questions you might have about the impressive collection, which dates from 1840.
The Fire Brigade is always free to visit. If you want to visit, you'll have to plan carefully as it has fairly limited opening hours, which are Wednesdays and Sundays, from 10am – 12pm, and 1.30pm – 3.30pm. You can see more about opening times and planning your visit on the official site here.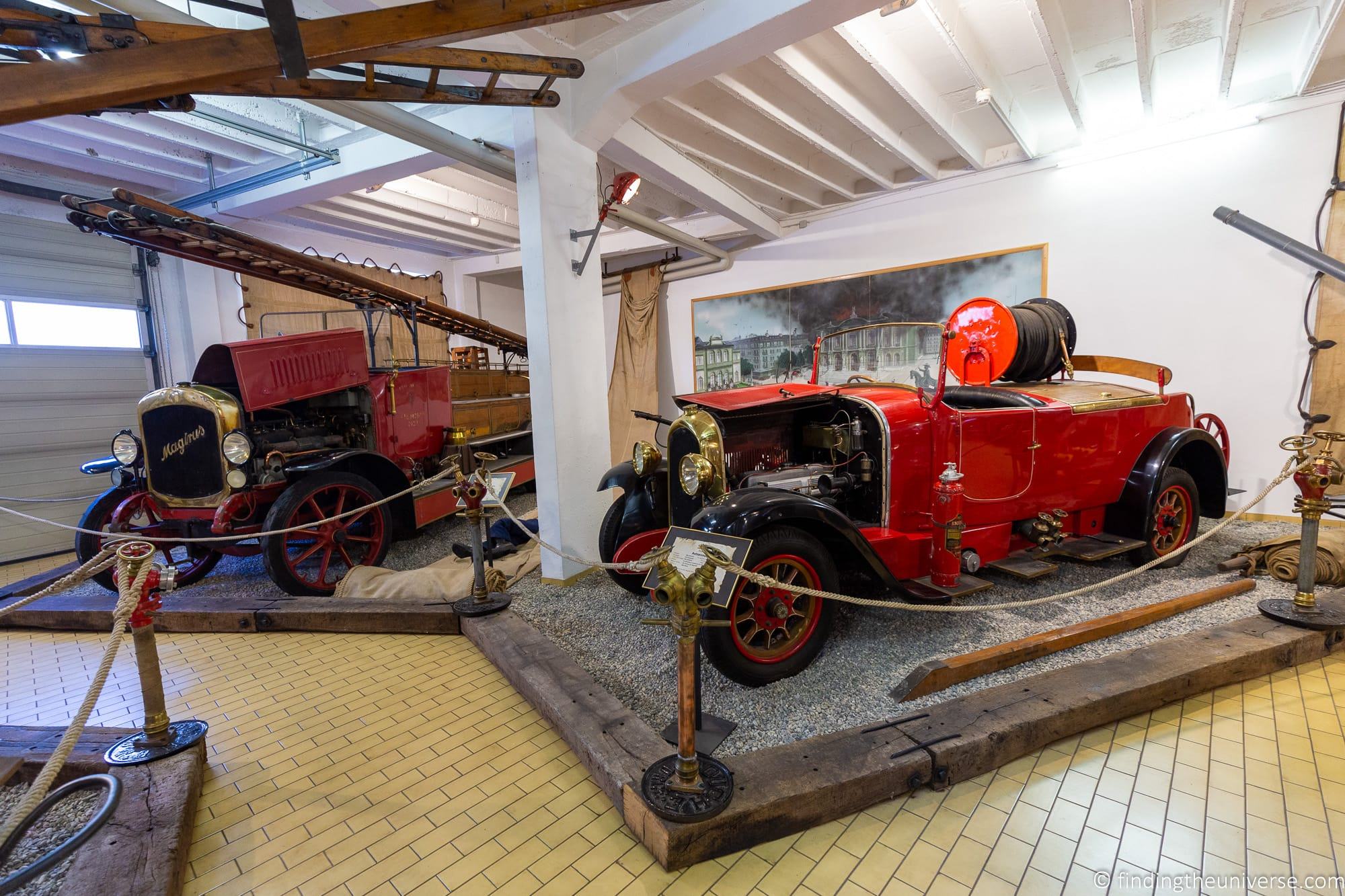 Jardin Anglais & the Flower Clock
The Jardin Anglais, or "English Garden", is a historic urban park on the shores of Lake Geneva, found just below the old town area. Dating from 1855, the park sits on what was formerly an ancient harbour.
Today, the Jardin Anglais covers an area of around 6 acres on the southern shore of Lake Geneva, meaning it's right in the heart of Geneva. It's home to pretty trees and floral arrangements, as well as statues, pavilions, a fountain, and lovely views of the lake and Jet D'Eau.
Most famously, the Jardin Anglais is home to the L'horloge fleurie, or Flower Clock. Created in 1955 as a tribute to the city's watchmakers, the flower clock is definitely worth a visit. This fully working clock features thousands of flowering plants and shrubs to denote the time. These are changed as the seasons change in the city.
The flower clock is found in the western side of the park, near the bridge that crosses the Rhine. It's easy to find on foot, and the whole park is can also be explored on foot. You can also take advantage of the mini electric train that runs here, and offers trips along the lakeside.
The mini train is included as part of the Geneva Pass, although it is seasonal. You can also book a walking tour like this which includes the mini train.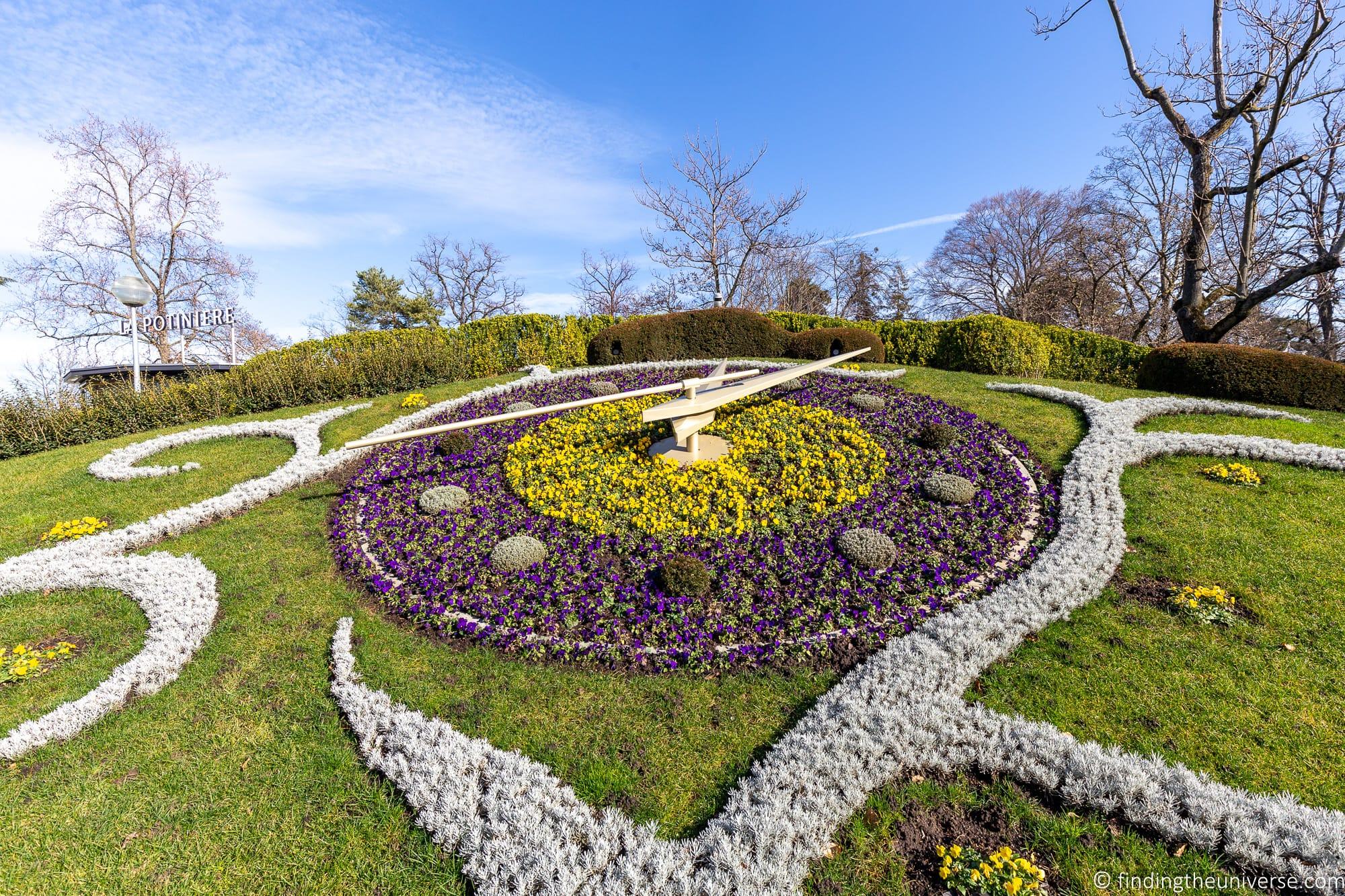 Cruise on Lake Geneva
Geneva sits at the southern end of Lake Geneva, one of the largest lakes in western Europe, and the largest body of water in Switzerland.
The best way to experience the lake is to take a river cruise. A number of these operate from Geneva (as well as other points around the lake), of varying lengths from an hour to a full day. There are also fondue cruises and dinner cruises!
If you get the Geneva Pass, this comes with a choice of sightseeing cruises of around an hour in length These will give you nice views of the city against an alpine backdrop. Alternatively, you can book a cruise on Lake Geneva here.
There are other options for getting out on the lake if you prefer to propel yourself. For example, you can rent , stand up paddle boards or pedal boats to take on the lake (both also included with the Geneva Pass).
Be aware that water activities and cruises are seasonal and can be weather dependent. When we visited the city in February for example, cruises were running, but they didn't meet the minimum passenger requirements to make the sailing happen.
If cruises aren't running, you can still get a taste of a cruise by taking one of the regular shuttle boats, known as mouettes. These run from four different locations in the city and are included on the city transport card. See more on this in the section on getting around Geneva later on in this post.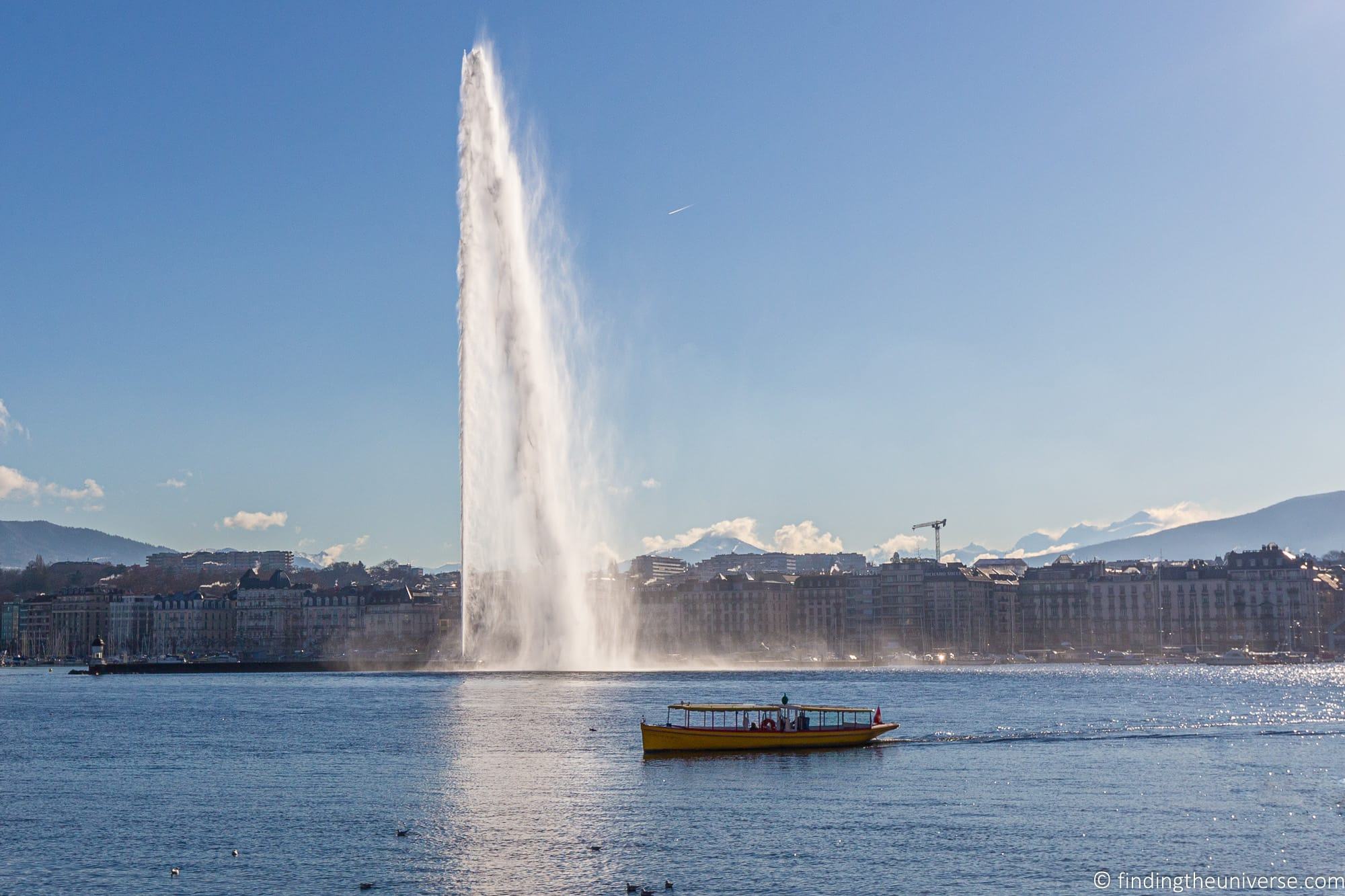 Brunswick Monument
On a recent trip to Geneva, this huge monument was right outside our hotel, and naturally I was intrigued about what it was. I discovered that it's a mausoleum, built in 1879, which commemorates the life of Charles II, the Duke of Brunswick.
You might be wondering why there's a monument to an 18th century German duke in Geneva. Well, when he died, Charles left his entire fortune to the city of Geneva. This amounted to more than 20 million Swiss Francs, an amount which helped fund the construction of many new buildings in the city.
There were two stipulations in his will that the city had to fulfil in order to be eligible for the funding. One was that he got a nice funeral, and the other was that a nice monument be built to commemorate him. The city rather generously spent around 10% of the funds received on the Brunswick Monument, which is a very impressive three-storey marble affair.
So when you see this monument by the lake shore, now you'll know what it is and why it's there!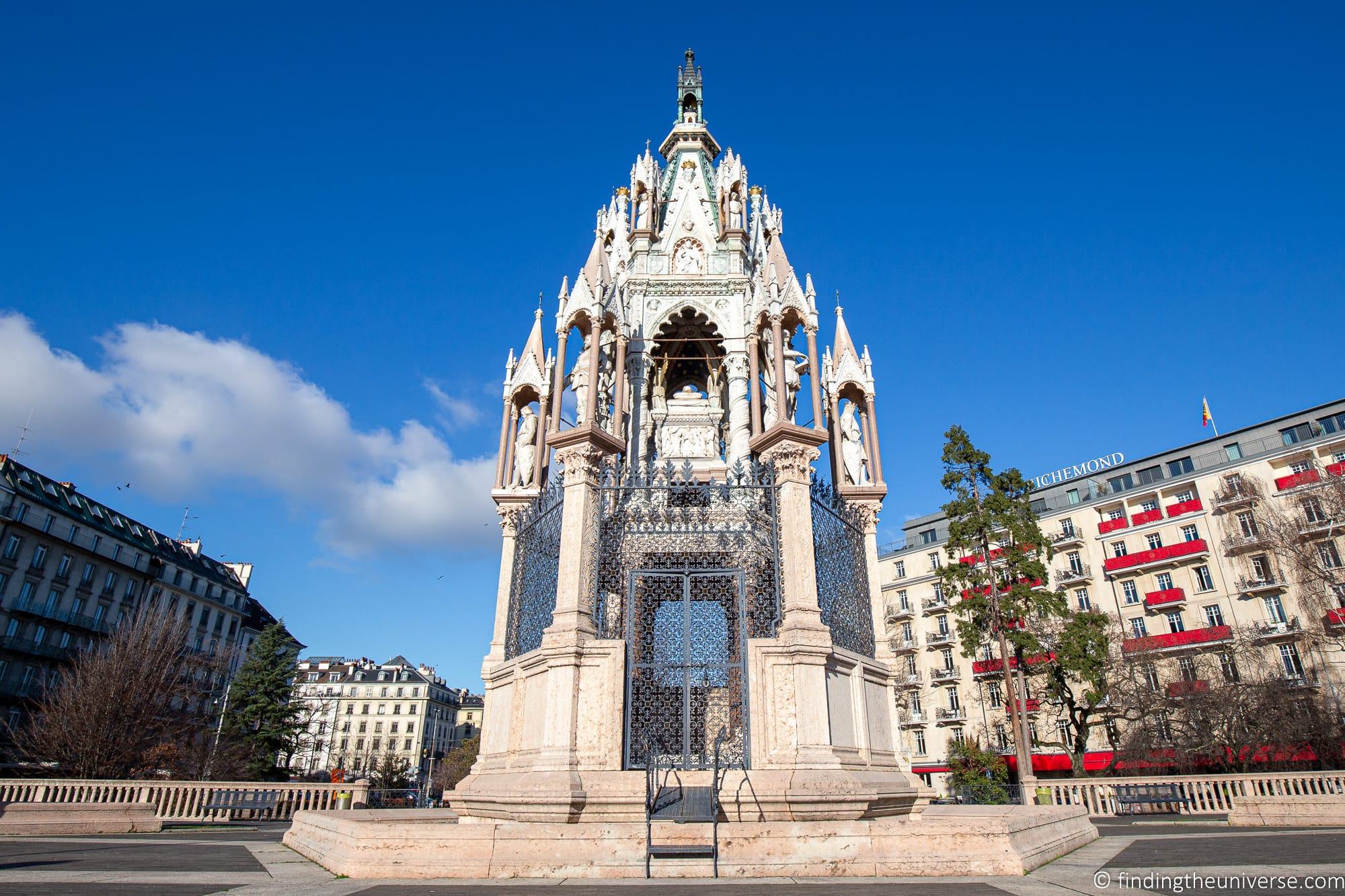 Natural History Museum
If your idea of the perfect museum involves dinosaurs and other animals, then a visit to the Natural History Museum should definitely be near the top of your list of things to do in Geneva.
With over 8,000 square meters of exhibit space this is the largest natural history museum in Switzerland. With a collection of over 15 million specimens, we're fairly sure you'll find something you enjoy!
The permanent exhibitions cover a range of themes, including animals, man's development over time, minerals and the solar system. There's also information about the geology of Switzerland, and the area around Geneva in particular.
Entry to the permanent exhibitions is free. There's a fee for the temporary exhibitions, entry to which is free to holders of the Geneva Pass. The museum is open every day except Mondays, you can see full opening hours and pricing on the official website here.
Museum of Art and History
Geneva's massive Museum of Art and History is one of the largest museums in Switzerland, and the largest art museum in Geneva. It features a collection which was started in 1826, and which covers both art and archaeology.
The art includes fine art pieces from the Middle Ages through to the 20th century, and primarily features works by European artists. These include paintings by Konrad Witz, Rembrandt, and Cezanne. There are also a range of applied artworks, including weapons, musical instruments, and textiles.
The archaeology display includes findings from European prehistory and ancient Egypt (including the obligatory mummy), as well as pieces from Roman, ancient Greek, and other ancient civilizations.
Suffice to say, if you have an interest in European art or archaeology, this is an excellent museum for you.
The permanent collections of the Geneva Museum of Art and History are free to visit. There are also temporary exhibits which require a ticket, this is free to holders of the Geneva Pass. The museum is open every day except Mondays, you can see opening hours and other information for your visit on the official website here.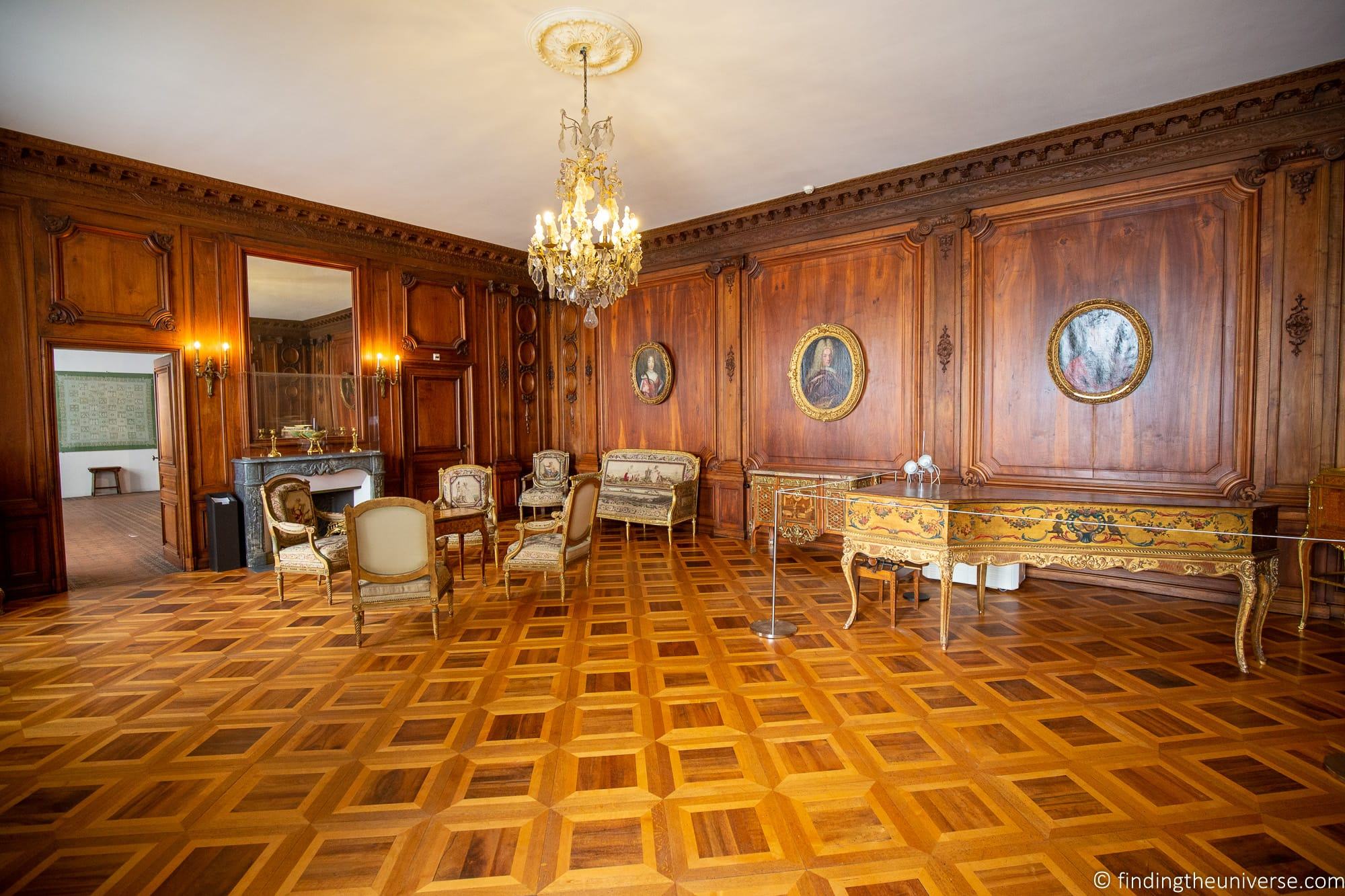 World-Class Shopping
Geneva is famous for its world class shopping, so if you enjoy a bit of retail therapy, you are definitely going to be in for a treat. In particular, the Rue du Rhône, found between the old town and the Jardin Anglais, is renowned for its selection of luxury brands.
These include lifestyle brands like Louis Vuitton and Prada, watch brands like Omega and Philippe Patek, and jewellery brands like Tiffany. You'll also find world class chocolatiers and stores like Timothy Oulton selling unusual antiques.
Suffice to say, if you want to spend a lot of money quite quickly, you should have no problem at all doing so in Geneva!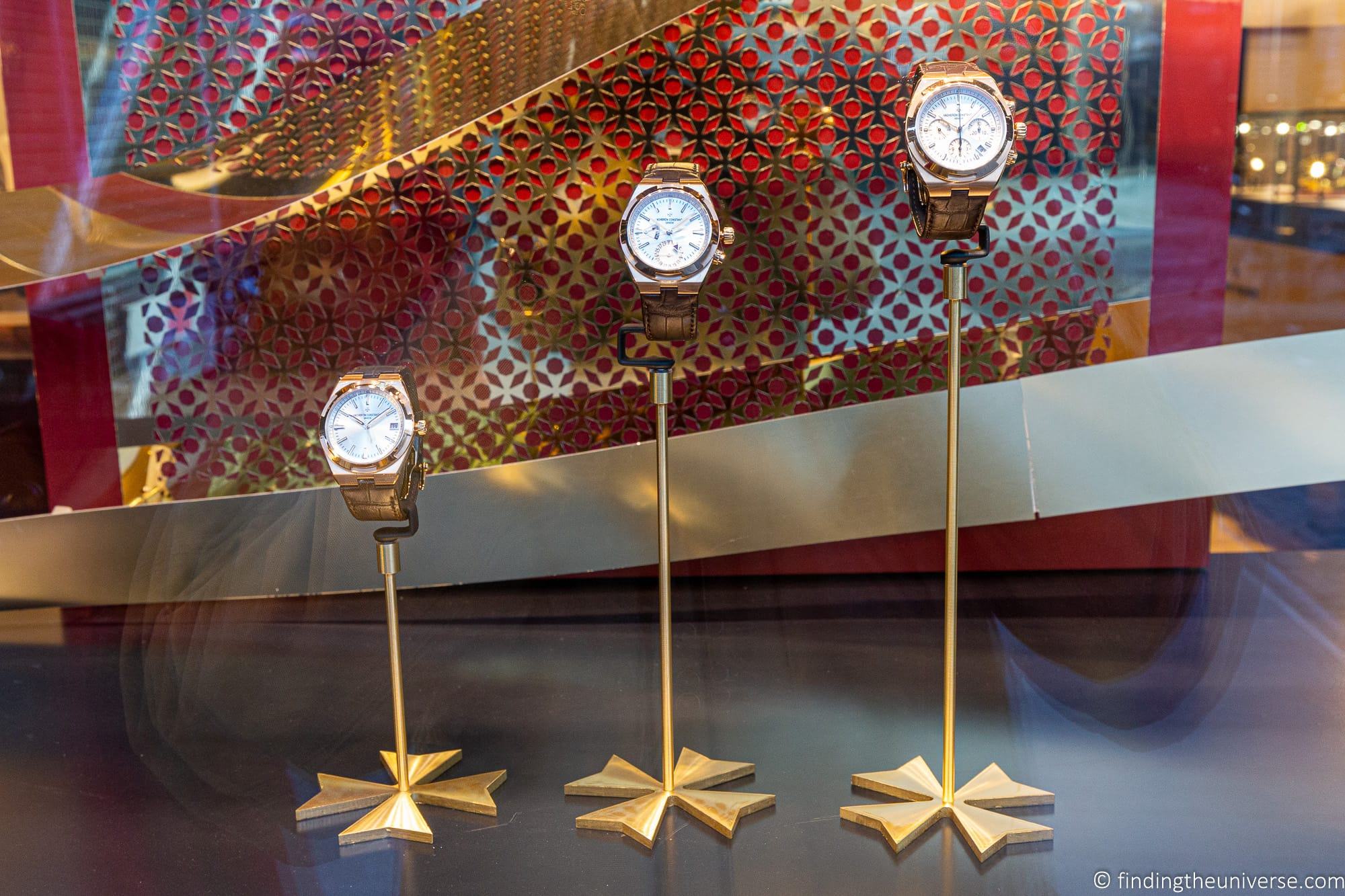 Barbier-Mueller Museum
As I've already mentioned, Geneva really does has a museum for every interest. The Barbier-Mueller museum is for those of you with an interest in art from Tribal and Classical antiquity, as well as specific artistic objects from so called "primitive" civilizations.
The museum collection, which today features over 7,000 pieces of art, is based on the collection of Josef Muller and his family, who spent decades amassing the many items in the collection. The small museum is only able to showcase parts of this collection at any one time, but is certainly worth the visit for those of you with an interest in the subject. Whilst this isn't an area of particular passion for me, I did very much enjoy visiting the museum nonetheless.
The museum is open every day of the year from 11am – 5pm, and there's a fee to visit. It's free for holders of the Geneva Pass. You can see more information on opening times and prices here.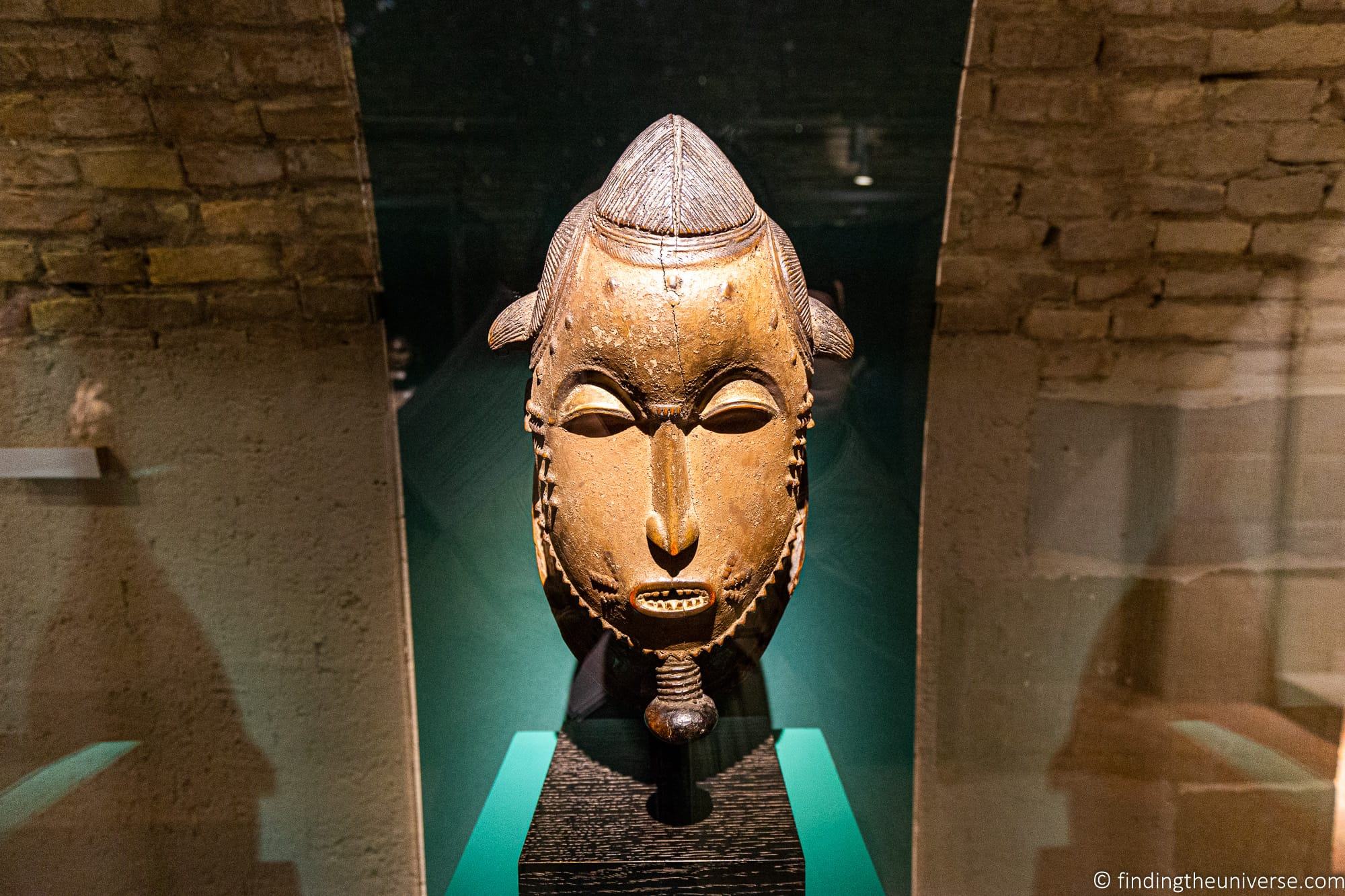 Tavel House
If you want to learn about the history of life in Geneva, then you should plan a visit to Tavel House. This is the oldest home in Geneva, dating from the early 14th century. Across the six sprawling and labyrinthine floors are a huge variety of exhibits depicting life through the ages in the city.
The pinnacle of the collection, in my opinion anyway, is the scale 3D model of the city as it looked in 1850. At this time, Geneva was still a heavily fortified city, and it's fascinating to look at this map and compare it with the Geneva you experience today.
Of course, there's plenty more to see, including paintings, maps, furniture and a whole miscellany of objects from the city. It's a lovely museum to explore and get lost in, and there's plenty of information available in an array of languages.
As this is a museum of the city of Geneva, entry to the permanent exhibitions is free. There are also usually paid temporary exhibits which carry a fee, but which are free to holders of the Geneva Pass. When we visited, there was an excellent temporary installation on the history of photography.
The museum is open from 11am – 6pm every day except Monday. Check the latest information, prices and opening hours here.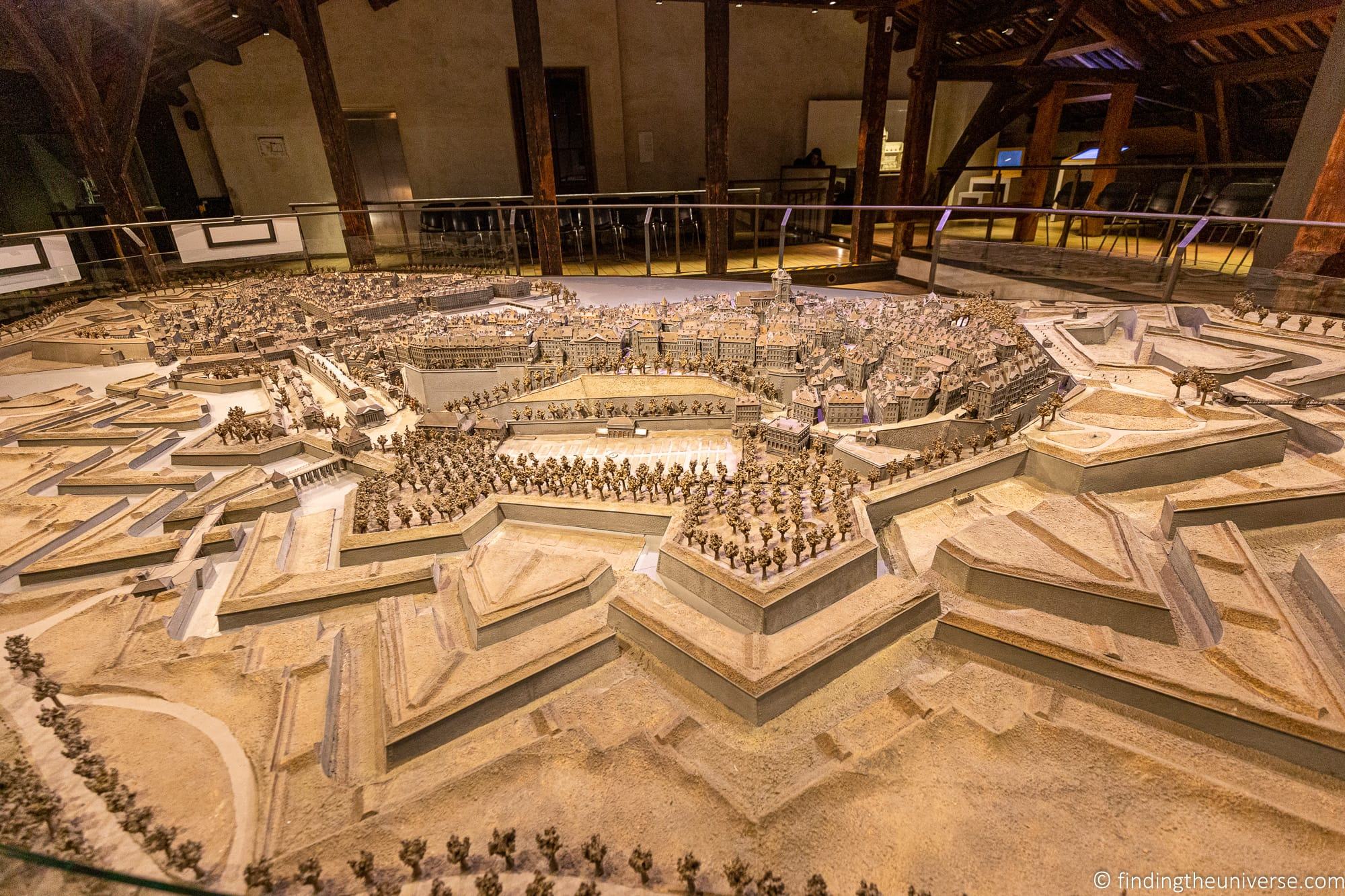 International Museum of the Reformation
Depending on your interest in religious history and where you are from, you may or may not be aware that the Reformation was a movement in 16th century Europe which essentially focused on fixing what were seen as problems plaguing the Catholic church.
The Reformation started in Germany and spread throughout Europe, and gave rise to Protestantism, which is today the second largest form of Christianity in the world after Catholicism. Geneva switched to Protestantism in 1536, just before the arrival of John Calvin, and the city would become one of the main centers of Calvinism. You can learn more about the history of the Reformation in Switzerland here.
If religious history interests you, then you will definitely want to visit the International Museum of the Reformation when you visit Geneva. The museum covers the history of the Reformation, from 1517 through to the present day. It's found in an 18th century building which stands on the spot where Genevans voted in favourite of the Reformation in 1536.
Within, you'll find around 500 objects that tell the story of the Reformation, including an original manuscript by Martin Luther.
The museum is open 10am – 5pm every day except Mondays, and there's a fee for visiting. You can see more on the official website here. It's free for holders of the Geneva Pass and an audioguide is included in the ticket price. Note that when we visited photography was not permitted in the museum.
The Reformation Wall
The International Monument to the Reformation, or Reformation Wall, is a large monument found in the Parc des Bastions. This Parc is a lovely green space, and you'll also find segments of the old city walls here as well.
As the name suggests, the Reformation Wall pays tribute to the Reformation movement, with statues depicting the key individuals, documents and events that contributed to the Protestant Reformation, both in Switzerland and across Europe.
The main focal point of the monument are five metre high statues of William Farel, John Calvin, Theodore Beza, and John Knox, four of the main proponents of Calvinism. The monument is free to visit and open year round.
St Pierre Cathedral
Built in 1150 as a Roman Catholic cathedral, and converted to a Reformed Protestant Church during the Reformation, St. Pierre Cathedral is the focal point of the old town of Geneva. The church still plays an important part in the life of the city, and the government of Geneva uses the building for its swearing in ceremonies.
The church is most well known as being the home church of John Calvin, one of the leaders of the Protestant Reformation. A small wooden chair used by Calvin is on display in the church. Other highlights include the Chapel of the Maccabees and the beautiful 14th century stained glass.
The cathedral is found atop a hill, and there are two towers which can be climbed for a small fee (free for holders of the Geneva Pass). The views from the top of the towers are definitely worth the climb up in my opinion!
The cathedral is open every day, as are the towers. There are some exceptions of course, depending on functions, so do check the official website. It's free to visit, with the exception of the towers and archaeological site.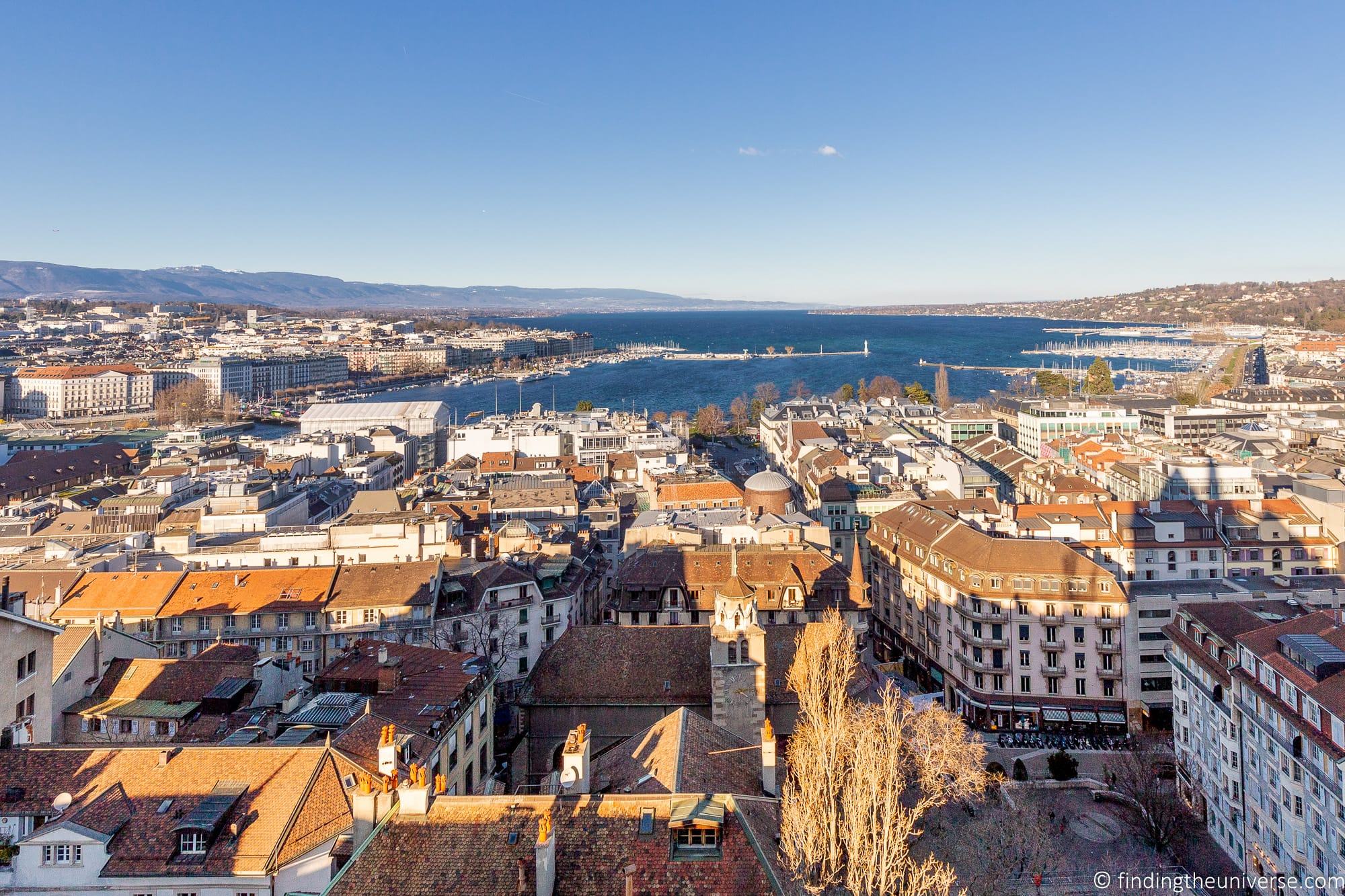 Archaeological Site of St. Pierre Cathedral
The site of the present day St. Pierre Cathedral has been home to a cathedral building since the 4th century. The area has also been inhabited since at least the 3rd century BC. As such, there is a lot of history to be found here, much of it underground.
An excellent way to learn about this history is to visit the Archaeological Site of St. Pierre Cathedral. This is actually found underneath the present day cathedral, in a vast 3,000 square meter site. A visit will take you on a journey through the history of this region and Geneva in general, and includes an excellent video that shows how the site has changed over the centuries.
There's lots to see here, and we think this will appeal to all ages. If you're visiting the cathedral, a visit to the subterranean archaeological site next door can really add to that experience. Just be sure to give yourself plenty of time – at least an hour – as there's a lot to see here. It was much bigger than we expected.
There is an entrance fee, although it's free for holders of the Geneva Pass. You can also purchase a ticket on site which includes this site, the St. Pierre towers and the International Museum of the Reformation. The site is open every day from 10am – 5pm. See more on the official website here.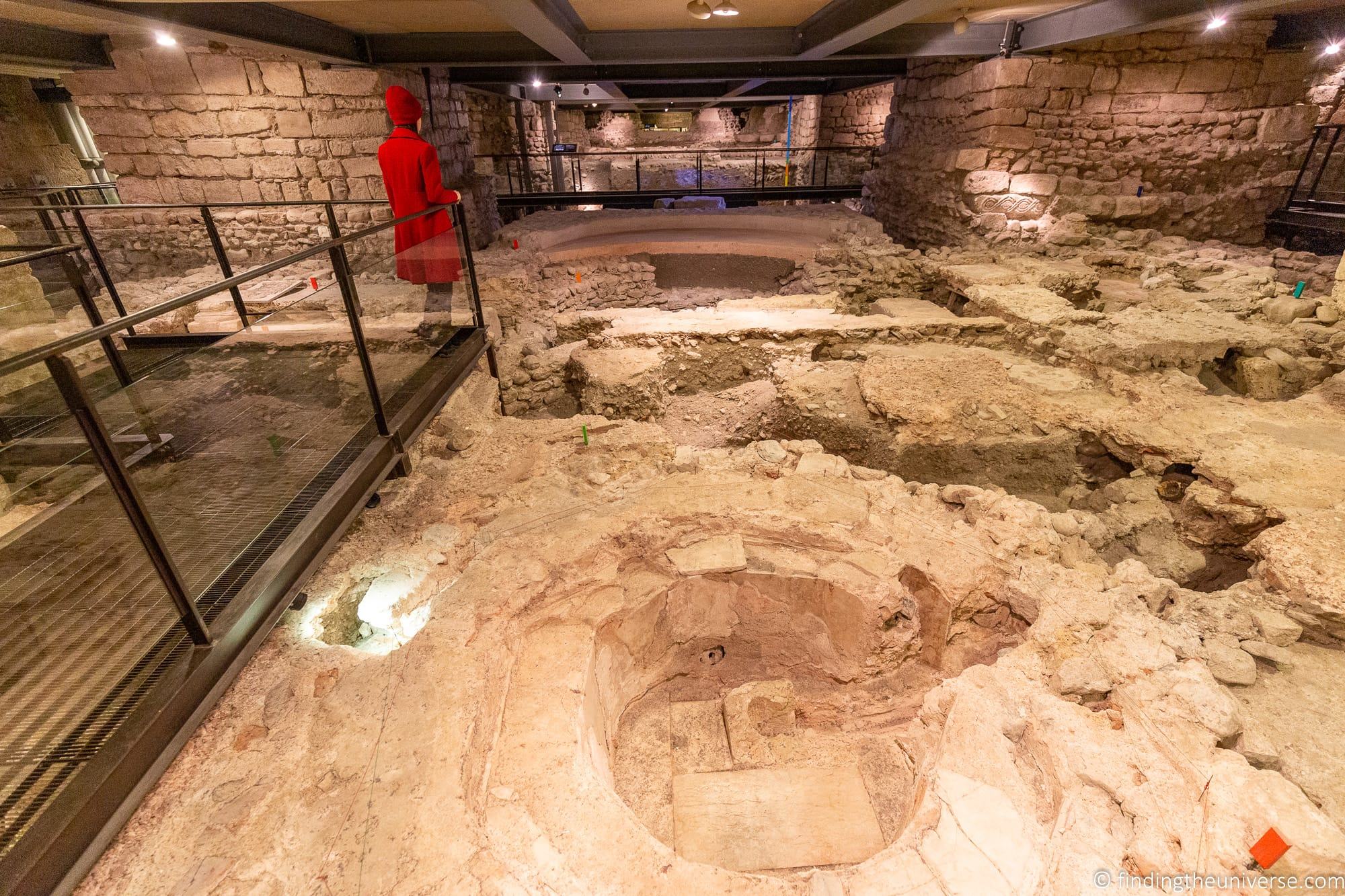 Geneva Parks
If you're looking for some green spaces whilst your in Geneva, you have lots of excellent options. As well as the previously mentioned English Garden and Bastion Park, there are a number of other lovely parks to explore.
These include:
Geneva's Botanical Garden, found next to the United Nations. 69 acres of park where you'll find over 14,000 plant species
Parc La Grange, the largest park in the city. Found near the lake shore to the north east of the old town. Famous for its roses, also home to two theatres.
Rousseau Island – a very small, but entirely cute, island park in the middle of the river accessed by the Pont des Bergues
Eaux Vives Park – found next to to Parc La Grange, this is a sloping hillside park topped by an 18th century mansion, offering nice views and picturesque water features
There are of course many more to choose from, but this should give you a good starting point. Some of the the parks have different activities available throughout the year, from super sized chess boards through to live performances and even ice skating!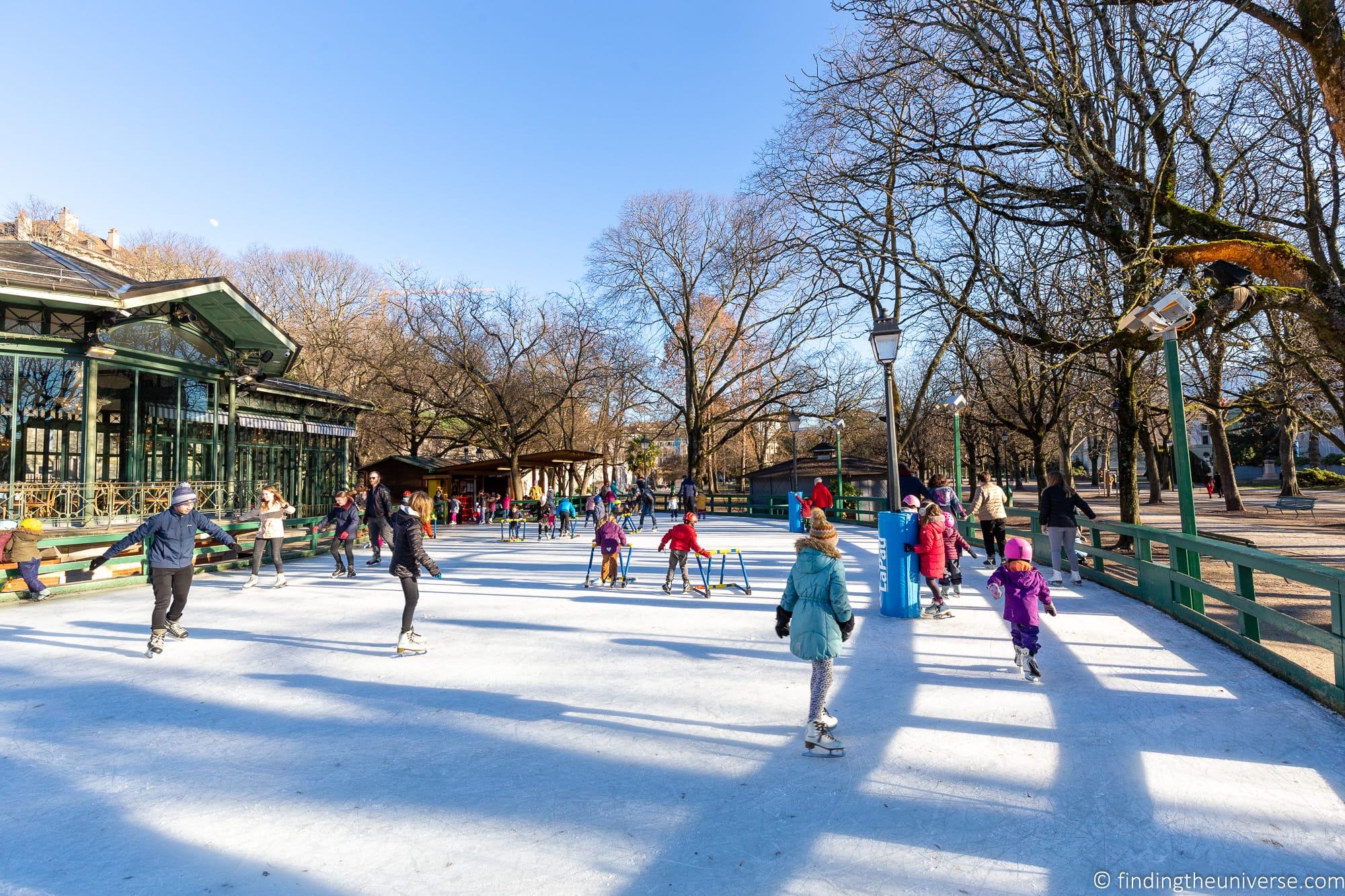 Museum of the History of Science
Lovers of science will definitely want to include a trip to the Museum of the History of Science in their Geneva itinerary. Found a little to the north of the city centre close near the western shore of the lake, this museum focuses on the history of science.
Specifically, the museum focuses on the evolution of scientific instruments. So if you've ever wondered about the history and advancements in devices like microscopes, telescopes or thermometers, then this is the museum for you!
The Museum of the History of Science is open every day except Tuesdays and certain public holidays, from 10am to 5pm. Entry is free.
International Museum of the Red Cross and Red Crescent
The International Red Cross and Red Crescent movement started in Geneva in 1863 with the founding of the International Committee of the Red Cross. Today, this humanitarian movement has almost 100 million volunteers, members and staff worldwide, and are well known for their efforts to provide humanitarian aid to those in need around the world.
If you'd like to learn more about this movement, its history, the work it has done and the people it has helped, then there's no better place than the International Museum of the Red Cross and Red Crescent in Geneva. This museum has a number of exhibits which detail the history of the organization, and which take you on a thought provoking and emotional journey through some of its work over the years.
The museum is open every day except Mondays and some public holidays. There's a fee to visit, but it's included on the Geneva Pass. See more on pricing and opening hours on the official website here.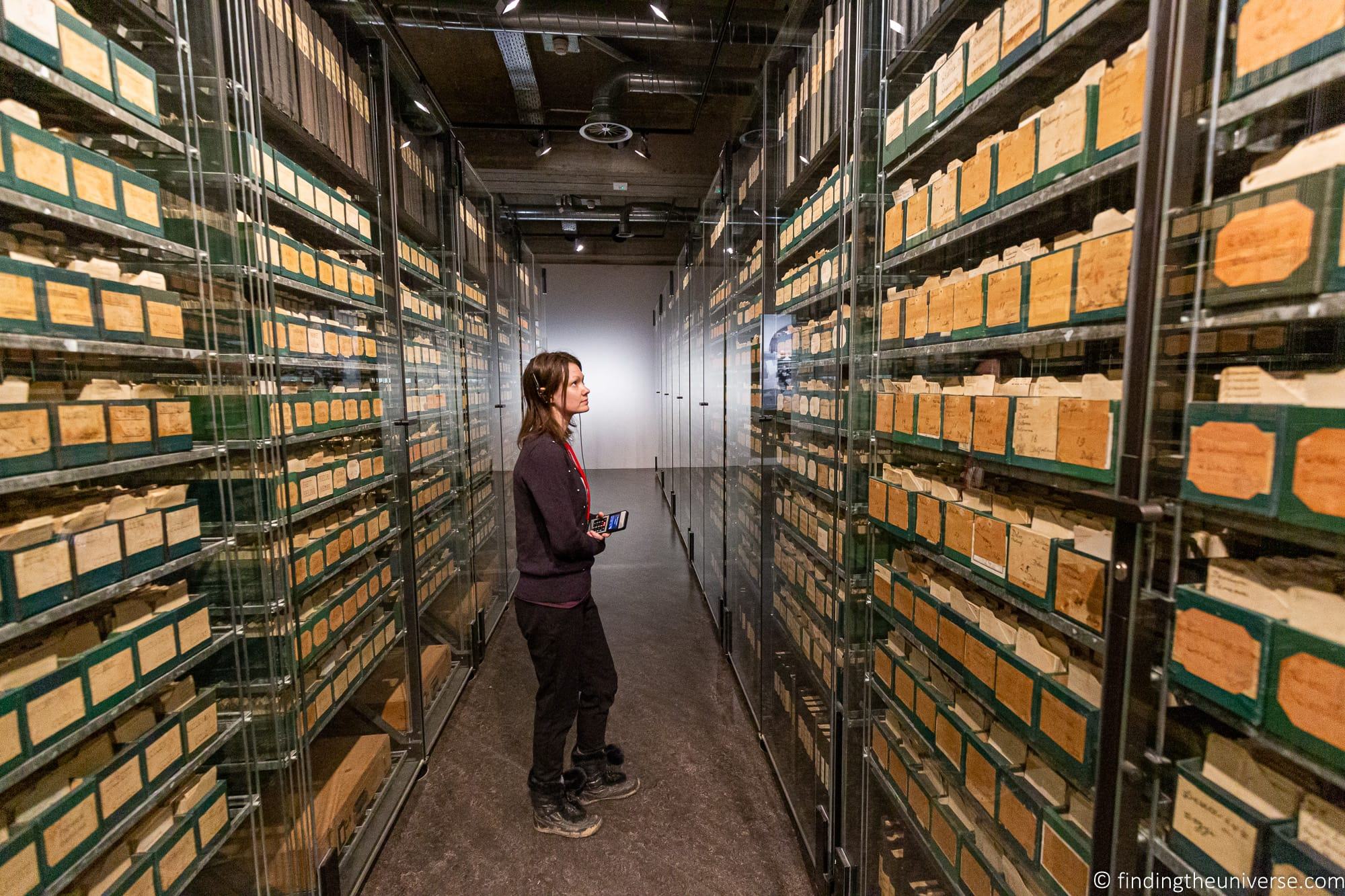 United Nations
There are four major United Nations offices around the world, including the headquarters of the UN in New York City. The office in Geneva is the second largest of these offices, and it is possible to visit on a tour and learn about the work that goes on here as well as see some of the more impressive and important rooms.
Tours are run on weekdays throughout the year, and are offered in English and French, with other languages available if requested in advance. Tours last an hour, however, be aware that this is quite a popular activity in Geneva and so the lines for security can be long – it's recommended to arrive at least 40 minutes in advance of the tour start time.
You can read more about tour times and pricing, as well as where to buy your tickets, on the official website here.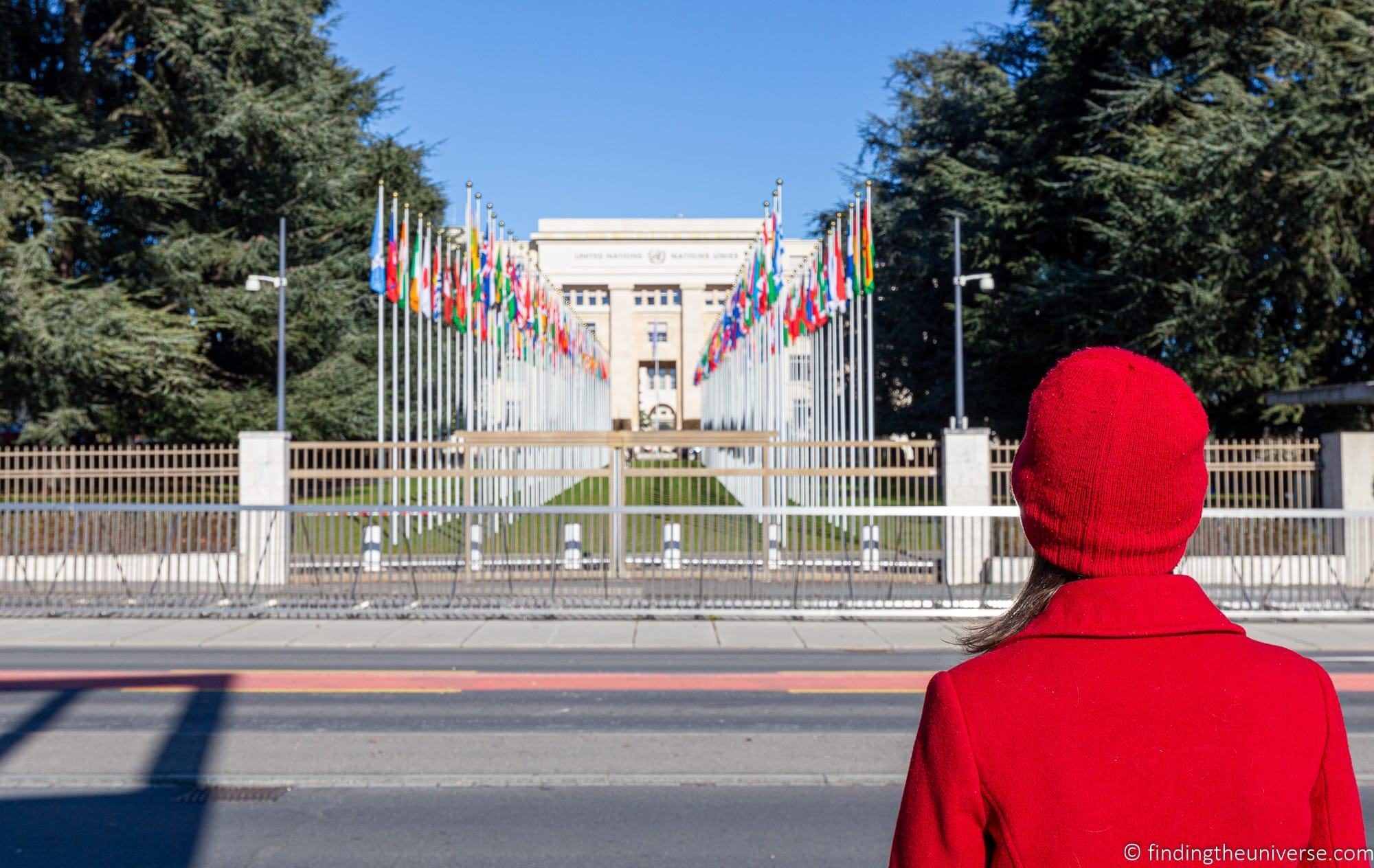 The Broken Chair
When you visit the United Nations, you won't be able to miss the huge statue of a chair on the plaza outside the entrance. The chair, designed by artist Daniel Berset, is notable for having a broken leg, and is called the Broken Chair.
This sculpture, which is 12 metres high and constructed from five tonnes of wood, symbolises opposition to landmines and cluster bombs, which are known for causing both death and life changing injuries in civilian populations, even long after conflicts have ended.
The chair was initially installed prior to the signing of the Ottawa Treaty on landmines in 1997. However, despite 40 countries ratifying the treaty, a significant number of parties did not sign it, including countries like China, Russia and the USA.
As a result of this failure by many significant countries to ratify the treaty, the chair was left in place to act as a reminder to both politicians and other visitors to Geneva that the world still has a long way to go when it comes to resolving the issues of landmines and cluster bombs.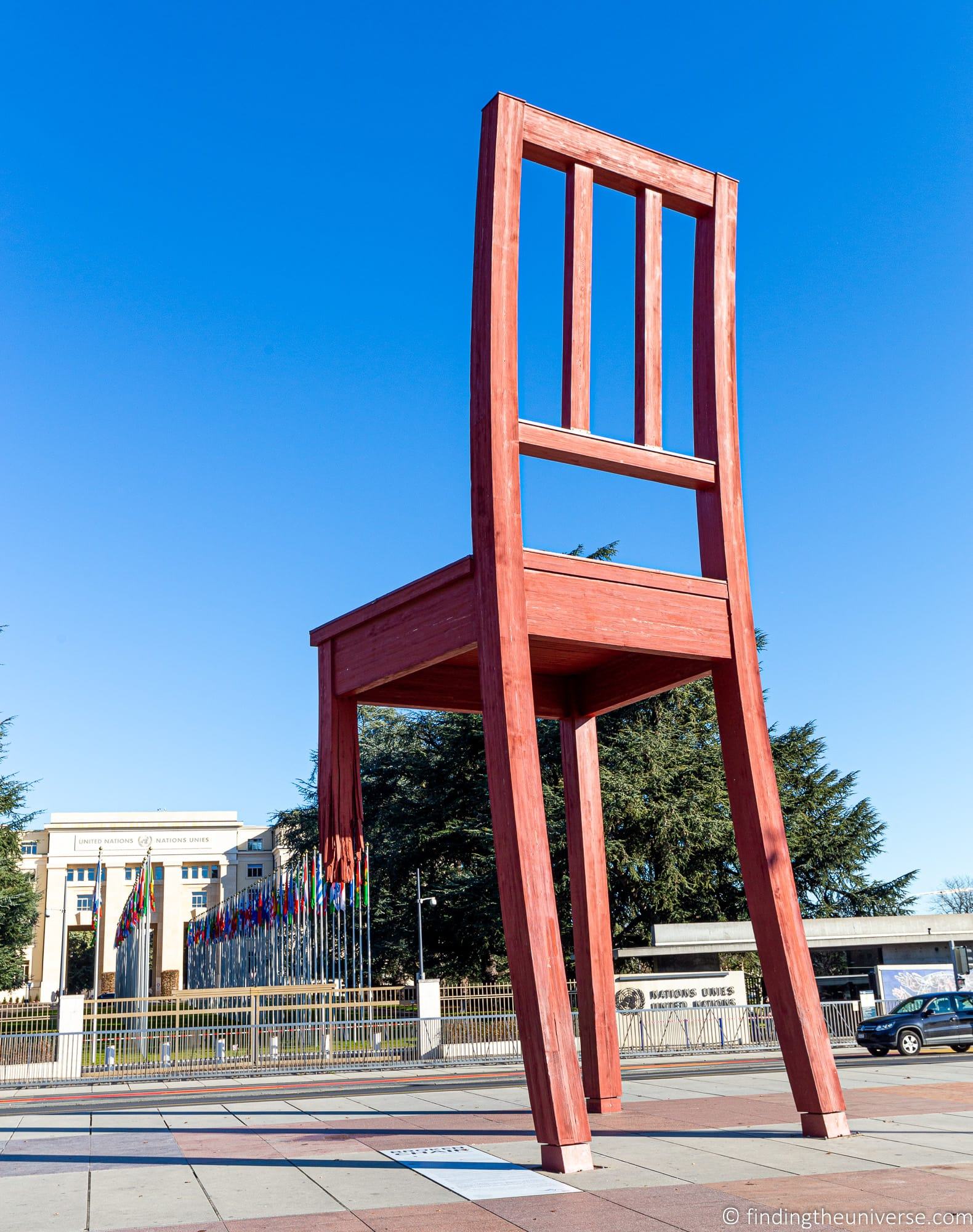 Ariana Museum
Whilst you are in the area of the United Nations and the Museum of the Red Cross, you might want to make a visit to the Ariana Museum. This museum is also known as the Swiss Museum of Ceramics and Glass, which should give you a hint as to what it's about.
The museum is the only museum in the country dedicated to objects created in kilns, and it has a spectacular collection of over 27,000 items, spanning seven centuries of ceramics.
Suffice to say, lovers of ceramics will definitely want to stop in. However, even if you're not a huge fan of ceramics and glass we'd recommend a visit. The building itself, which was purpose built as a museum in the late 19th century, is truly marvellous to behold, with a gorgeous central atrium.
The main part of the Museum is free to visit, with the temporary exhibits carrying a fee. Holders of the Geneva Pass get free entry to the temporary exhibits, or an audioguide to the main exhibits. The museum is open every day except Monday and some public holidays. There's also a restaurant on-site where we had a lovely lunch. See more on pricing and opening hours on the official website here.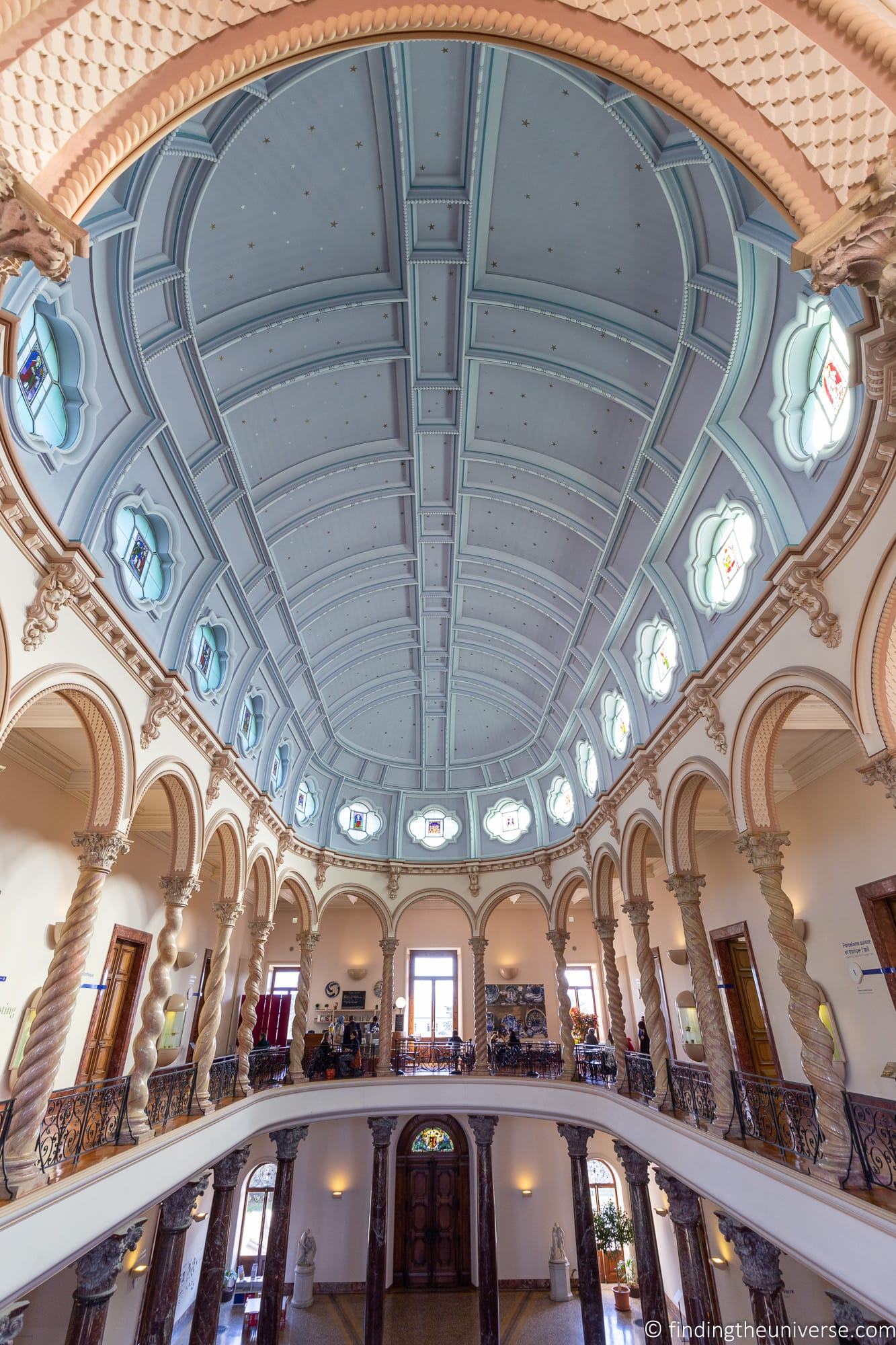 CERN
CERN, also known as the European Organization for Nuclear Research, is one of the most well known research organizations in the world. They are the folks behind the massive Large Hadron Collider, the 27km long particle accelerator which is helping us to understand fundamental questions of physics.
CERN is also known as being where Tim Berners-Lee was working when he came up with the idea of the world wide web, and CERN was where the first web server in the world was put live.
Naturally, those of you with an interest in modern day science will want to visit CERN, which is just outside the town centre and quite close to Geneva airport.
You have a few options for visiting CERN. First, there are two public exhibition spaces which showcase some of the work that CERN does. These are free to visit and do not require booking in advance. You can read more about these here.
It's also possible to take a tour of the CERN facility. These are free, and tours are run in English and French. However, you cannot just turn up for one of these tours, you need to book them in advance. For individuals, you can book tours up to 15 days in advance. These tours are very popular and tend to fill up quickly, so if this is something you want to do, we highly recommend you book your slot on the day the tours open for booking (15 days before your visit) to be sure you are able to go.
The on-site tours are quite comprehensive, lasting between two and three hours. You can find out everything you need to know about how to book these tours, when they operate and what you need to bring on the official website for visiting CERN here.
You can easily reach CERN by public transport from Geneva. Just take tram 18 from Geneva Coravin train station, and get off at the CERN stop. This will take around 20 minutes.
Mont-Salève Cable Car
I have already mentioned Geneva's picturesque setting, on the shore of Lake Geneva, surrounded by mountains.
Well, if you'd like to experience some of these lovely surroundings, a good way to do that is to take a trip on the Mont-Salève Cable Car.
Found less than 10km to the south-east of Geneva, or around a 15 minute bus ride on the number 8 bus, this cable car will transport you up Mount Saleve. At 1,100 metres (3600ft), the views from the top will let you see right across Geneva and the lake. On a clear day, you'll be able to see Mont-Blanc! There are also lots of hikes in the area, if you feel like getting some fresh air and exercise.
There's a fee to ride the cable car of course, with return trips costing slightly less than single trips. It's free for holders of the Geneva Pass. You'll want to check the timetable before heading out here to be sure it's running when you plan to visit, which you can do on the official website here.
Try Local Swiss Dishes and Foods
Switzerland is home to a wide range of delicious food, and a visit to Geneva is a wonderful opportunity to try them. Obviously, the most famous food that you will likely already be aware of is fondue and you just can't come to Switzerland without trying it. However, there are lots more cuisines to try – on our visits to Switzerland we've eaten at everywhere from burger joints to Michelin-starred restaurants, and sampled cheeses, meats and chocolates!
There are lots of good options for food in Geneva, including many great locations for fondue. If you find yourself in the old town (which you will if you're following our guide to things to do in Geneva!), then we can definitely recommend the Restaurant Les Armures.
We happened upon this by accident following our visit to Tavel House (it's directly opposite), and had a really fantastic meal (of course including fondue). The service staff was also excellent, and even gave me tips on how to best enjoy my fondue.
There are other options for sampling Swiss food of course. This is a well rated tour of the some of the best chocolatiers in Geneva, for those of you with a sweet tooth. You can also do a self-guided food tour like this, and try a range of dishes.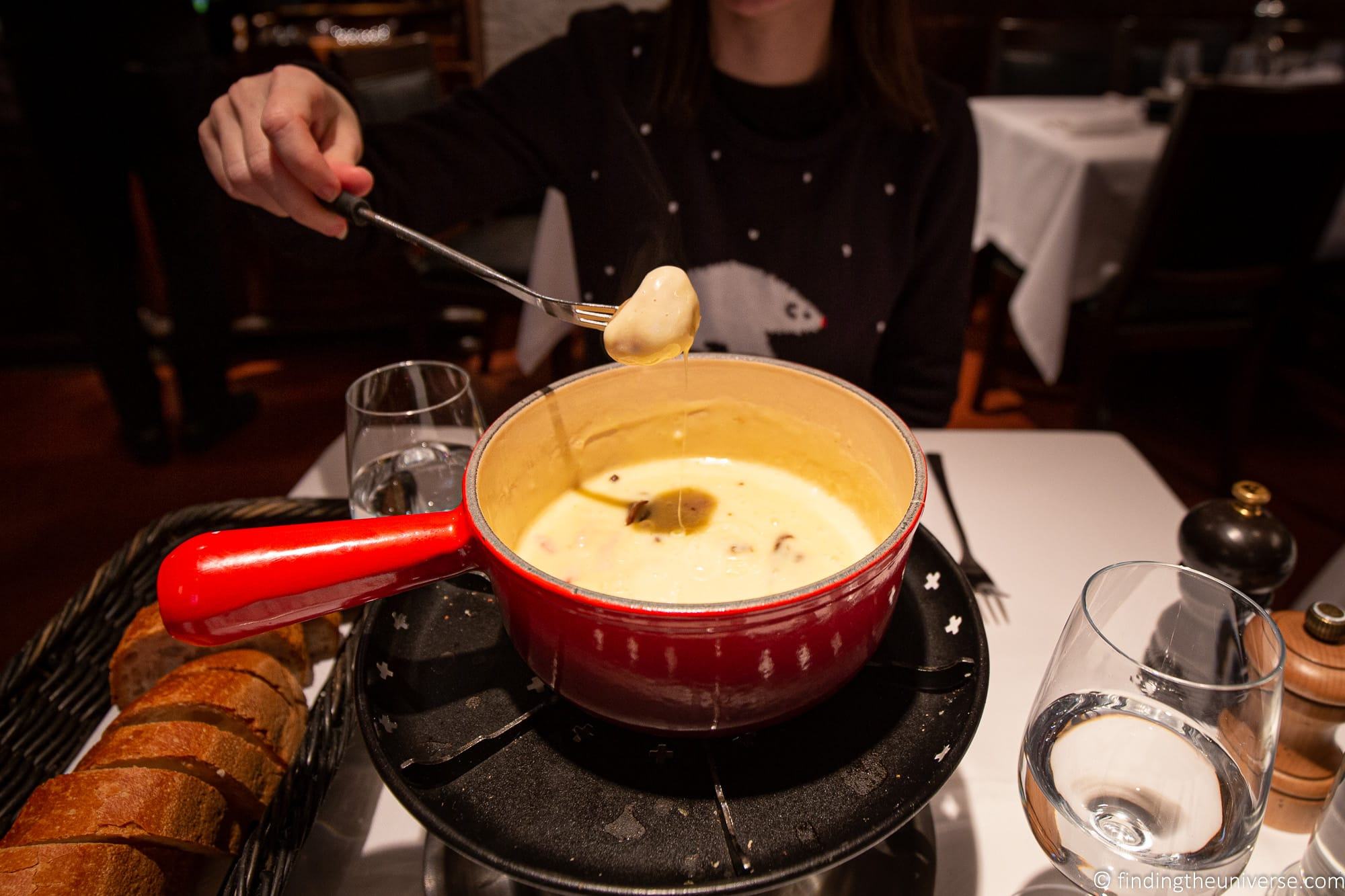 Map of Things to Do in Geneva
To help you visualise all our recommendations for things to do in Geneva, we've put together this map. You can also see this on Google Maps here, which includes the attractions further outside the city like CERN.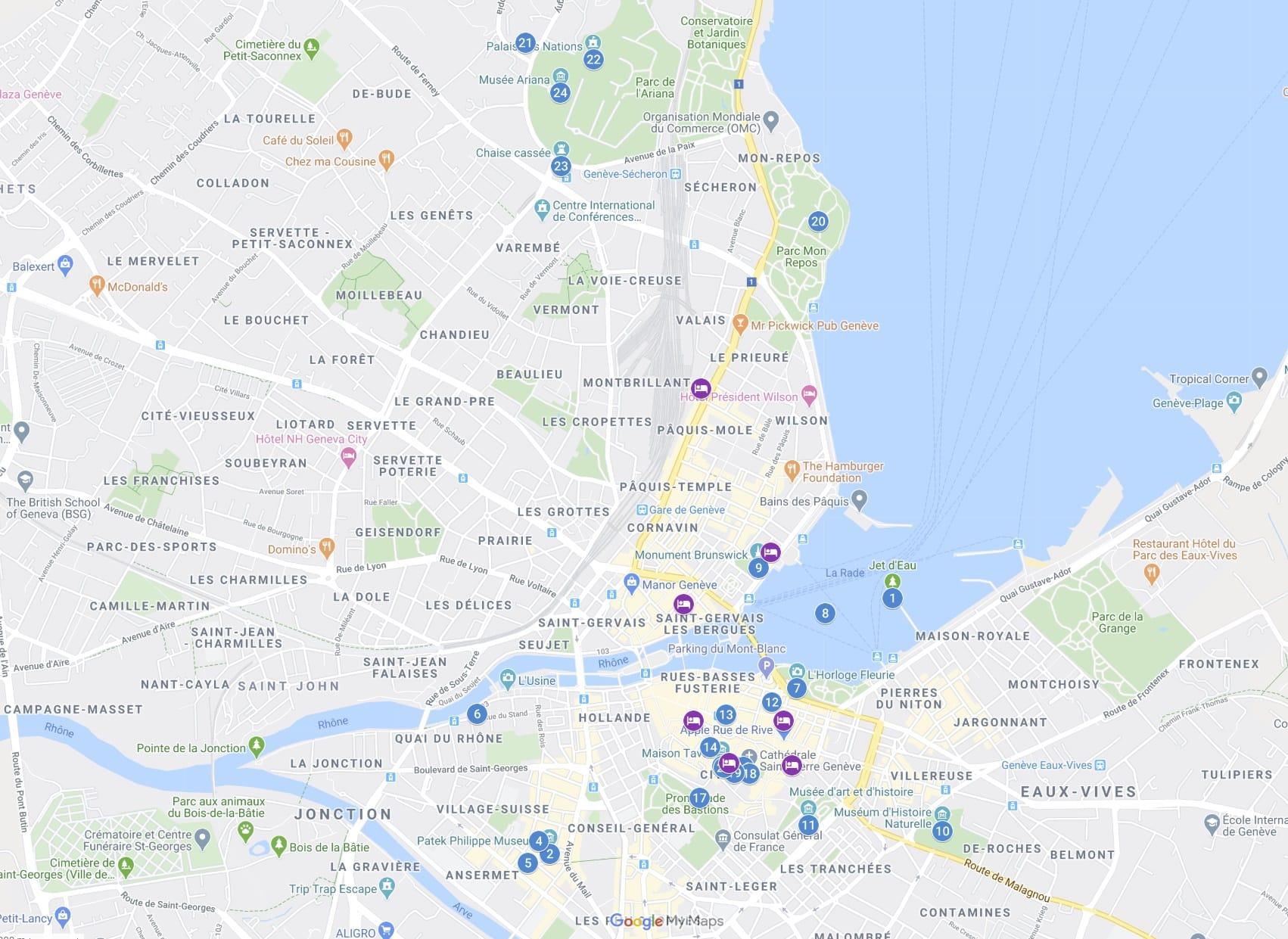 How to Get Around Geneva
When it comes to getting around, Geneva is a wonderful city for visiting.
First, much of the city is easy enough to access on foot. Distances aren't so great, and many of the attractions in Geneva are close to one another.
Of course, there are some exceptions, such as CERN, the Red Cross Museum, the UN and the History of Science Museum which are easier to reach by public transport.
The good news is that as a visitor to Geneva, it is very easy to get free public transport in the city.
First, holders of the Geneva Pass automatically qualify for free public transport in Geneva, out to Zone 10.
Second, visitors to Geneva who are staying in a hotel, hostel or guesthouse are also eligible for free transport in the city. Just ask at the reception of the accommodation provider, and they'll be able to help you out.
Of course, we appreciate some folks might prefer to stay in an apartment rental or similar, and might not take advantage of the Geneva Pass. In this case, you can buy tickets either on a pay as you go basis or as a day card. These can be purchased from ticket machines, which are found at bus and tram stops.
Honestly though, we think most visitors should qualify for free public transport in the city, either through their accommodation provider or through the Geneva Pass.
If you are arriving into Geneva by plane, all arrivals qualify for free public transport into the city. You can pick up your free ticket from the machines in the arrivals hall where you pick up your luggage, before you exit the arrivals area.
Finally, we'd generally advise against hiring a car to get around Geneva. There's limited free parking, and most trips won't require a car. If you are visiting Geneva as part of a longer trip to Switzerland, then consider hiring the car only for the time you are outside the city. On a recent trip, this was what we did – we collected our car at Geneva airport, toured Switzerland, returned the car to the airport, and then spent a few days sightseeing in Geneva without the hassle of the car.
If you are collecting a rental car at Geneva Airport, you need to be aware that there are two collection points for car rentals, one for arrivals who are travelling to France, and one for arrivals travelling to Switzerland.
For Switzerland, car rental is located on the Arrivals level. Head towards the post office (signs for La Poste). The return point is the car park area P51 (lower level). The French car rental is on the other side, follow the signs for "destination France".
Finally, as with many cities around the world, you can also take a Hop on Hop off sightseeing tour in Geneva. This will take you to all the highlights in the city, with audio commentary that tells you everything you need to know about what you are seeing. We always enjoy these bus rides, as they are a relaxing way to see a lot, and also handy way to get around.
You can buy tickets for the Geneva HoHo bus here. It's also included on the Geneva Pass.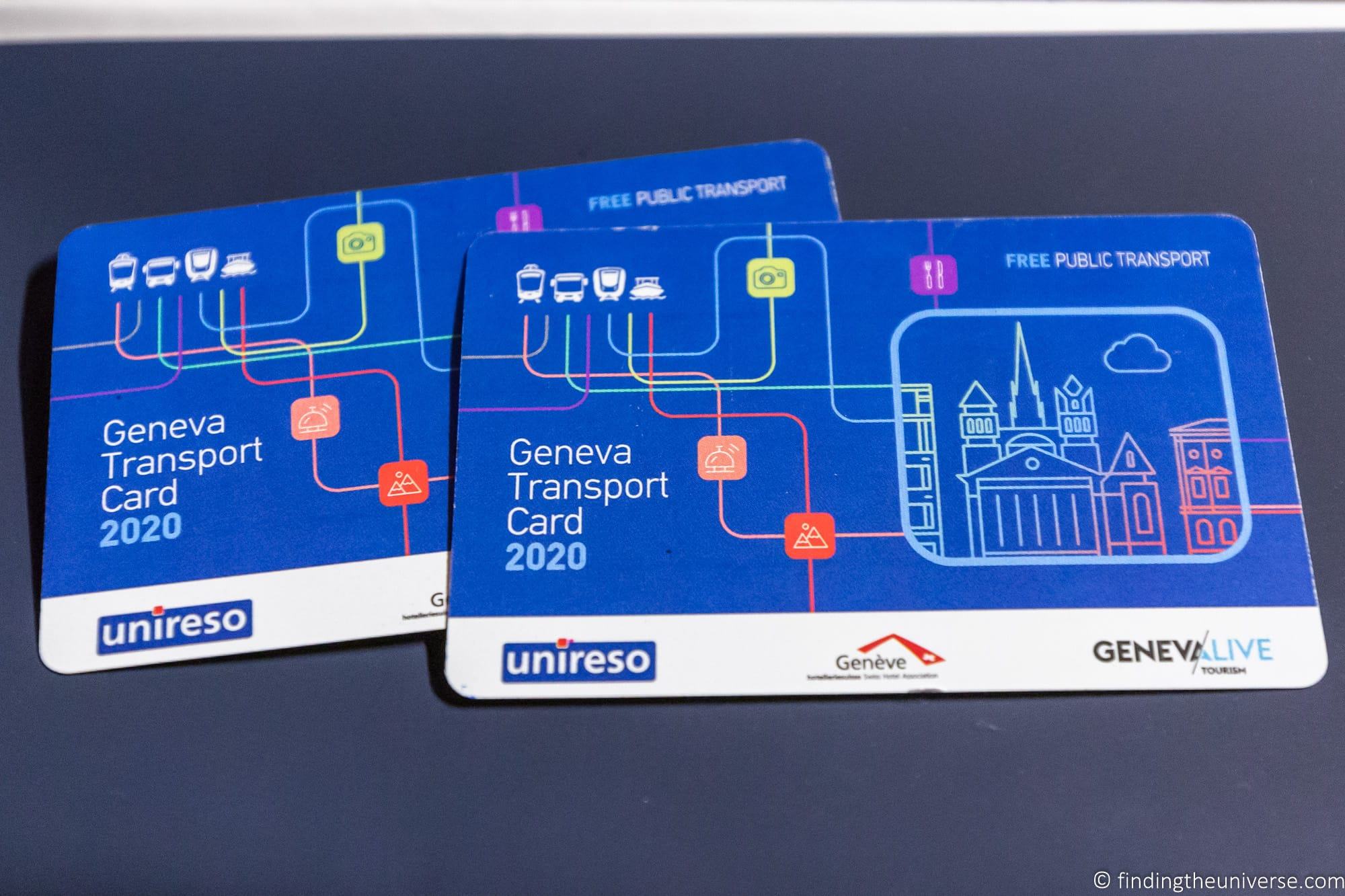 When to Visit Geneva
In our opinion, Geneva is a city that can be visited at any time of year. As you can see from our list of things to do, there are plenty of indoor attractions, so even if you visit in winter there's going to be plenty to see and do to keep you occupied.
If you would prefer to visit in the warmer months, when activities like cruises on Lake Geneva are more pleasurable, then May through September would be our recommended time.
If your trip to Geneva is part of a longer visit to Switzerland, then the time of year you visit will depend on the activities you want to do in the rest of the country. If you are into snow sports, then you will want to visit in the winter months for the best snow. For those of you looking for hiking, or generally warmer weather, then the summer months will likely be better!
As you can see, there's no "best" time to visit Geneva. Just the best time for you, depending on your interests and what you want to see and do!
How Many Days Should I Spend in Geneva?
We would recommend that you spend at least two days in Geneva. As you can see, there's a huge amount to see and do in the city. With two days in Geneva, you could spend the first day exploring the old town and south eastern shore of Lake Geneva, and your second day visiting the UN, Red Cross Museum and other highlights in the west of the city.
If you have time, three days will give you more opportunities to see all the highlights as well as take a lake cruise, go shopping, try more restaurants and so on.
Of course, you could easily spend much longer in the city. There are so many fascinating museums and other attractions to explore, as well as lots of nearby places of interest. Geneva makes for a great base for exploring, and you could stay for a week or more and find plenty to keep yourself busy!
Where to Stay in Geneva
As a major city, Geneva has plenty of options when it comes to accommodation. These vary across a range of budgets and styles. In our experience, hotels which are closer to Lake Geneva, and have lake views, tend to be more expensive than those which are further back from the lake. Rooms with views of the fountain in particular have a price premium attached.
Here's an overview of some great options for your trip to the city, including our favourite hotel in Geneva. These are approximately ordered by price, from lower to higher, although you'll need to check prices for your trip of course.
Of course, there are lots more options in Geneva for your stay. You can see more listings on booking.com here. If you're looking for an apartment rental, see a full list of options on Vrbo here.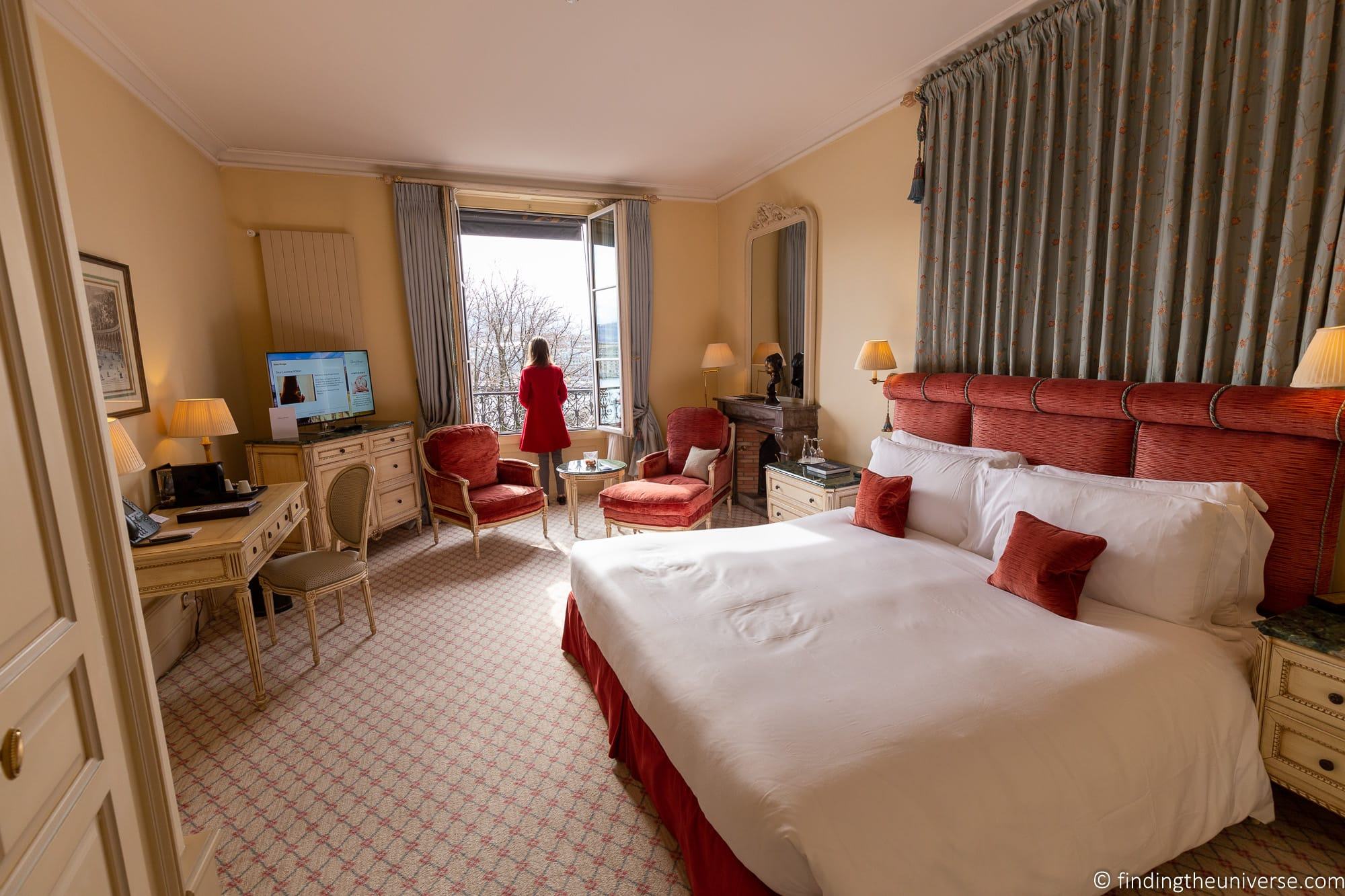 Recommended Tours in Geneva
We always enjoy taking a tour when we visit a city, be it a walking tour, a cycling tour, or something more adventurous like a Segway tour. Tours can be a great way to quickly get to know a city, and we often find they are a great introduction when visiting somewhere we've not been before.
Geneva has a lot of excellent tours to offer, here are some to consider for your visit.
As you can see, there are plenty of tours to choose from in Geneva! You can see more options on GetYourGuide here and Viator here.
Holders of the Geneva Pass also have access to a number of free tours which are included with the pass, including some guided walking tours.
Getting To and From Geneva
Geneva is a well connected city, whatever your preferred method of transport might be.
If you're flying, Geneva airport has international flight connections to locations all around the world. Getting to and from Geneva airport is very easy – there's free public transport for arrivals (just pick up your free ticket before you leave the arrivals area), and both buses and trains provide services. The train is likely the easiest option, but depending on the location of your hotel a bus might get you closer to where you need to be.
Geneva also has a major train station, with excellent connections to both the rest of Switzerland and much of Europe. So arriving by train is definitely a possible, and the train station is very central.
You can check train schedules and purchase tickets for both Swiss and European trains on the Trainline website.
If you have a train pass, you can also travel across Switzerland and Europe with a Eurail Pass (non-European resident travelers) or Interrail Pass (European resident travelers). You get a train pass for just Switzerland or a global pass for over 30 countries.
You can also travel to and from Geneva by bus, both within Switzerland and further afield. We recommend checking Flixbus for international bus connections. They are the largest bus network in Europe, and their buses have large comfortable seats, bathrooms, wi-fi and power outlets. You can also check bus times on the Trainline website.
Day Tours from Geneva
As this guide as hopefully shown, there's plenty to see and do in Geneva. However, there's also a great deal to experience around the city, meaning there are some great day tours you can take from Geneva.
These include trips to picturesque towns and villages like Montreux, Nyons and Lausanne, trips to the Alps, as well as cheese, wine and chocolate tasting excursions.
Here are several options to consider.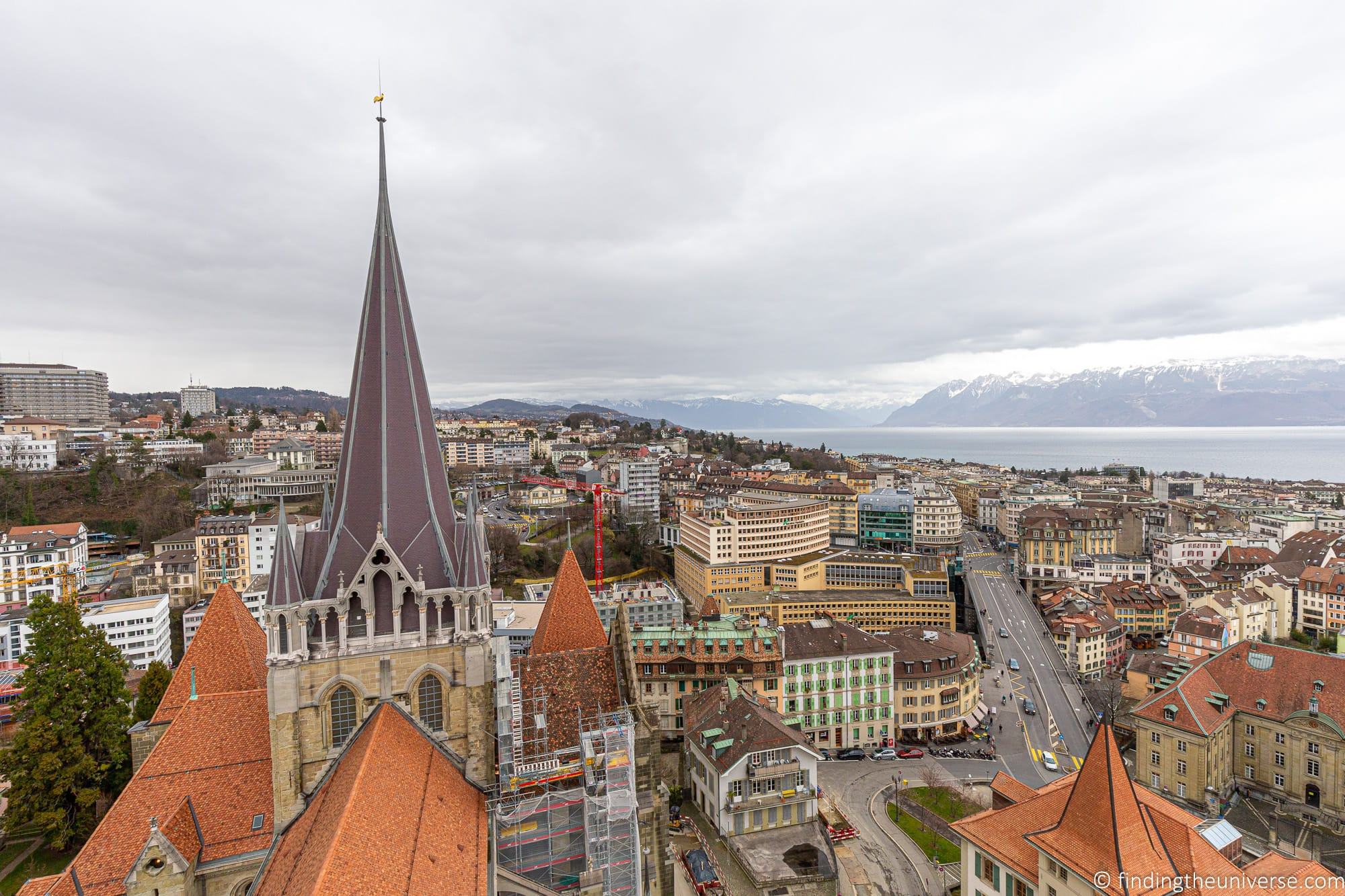 Is the Geneva Pass Worth It?
Like many cities around the world, Geneva offers a city pass. This is called the Geneva Pass (or Geneva City Pass), and it offers free and discounted admission to a huge range of sights and attractions in Geneva, including many of the items in this guide. It also includes free public transport in the city. Here's what it includes:
Free admission to over 30 attractions in the city
Free public transport in the city
Free tours and equipment rental, including a lake cruise, kayak rental, open bus tour and walking tours
Discounted city tours and day trips outside the city
As you can see, the pass includes a lot, and we think it's one of the best value city passes available, especially when you consider that most of the paid attractions in Geneva cost 10 – 15 CHF per person.
A 2 day Geneva Pass currently costs 37 CHF, so you would only need to visit three or four attractions over two days to make it worth it.
On our recent visit we bought two 2-day Geneva Passes through GetYourGuide. Then all we had to do was exchange the GetYourGuide voucher at the Geneva tourism office, where we were given the pass voucher itself, as well as a city map and guide to all the included attractions.
We used the pass a lot during our visit, and it definitely saved us a lot of money on sight-seeing.
Of course, it won't be for everyone, depending on what you want to see. Many museums in Geneva are free, particularly those operated by the City of Geneva, such as the Natural History Museum, always have free entry to their permanent exhibitions.
So there are definitely plenty of free museums you can visit if you are on a tight budget. However, these museum nearly always have an interesting temporary exhibition which has a fee, and these are normally free for Geneva pass holders.
One other thing – before you decide to invest in a pass, always check opening hours and days for the attractions you want to visit. For example, many museums and attractions are closed in Geneva on Mondays, so if you are visiting on a Monday, make sure what you want to visit is open.
In addition, some museums have times when it is free to visit. This can be for a whole day, such as a Sunday, or for a few hours on a specific day of the week or month. If your visit coincides with free entry, then obviously the pass won't save you on those attractions.
Finally, if you are eligible for any discounts, make sure to factor these in when calculating the savings of the Geneva Pass for your visit.
Otherwise, we think the Geneva Pass is tremendous value for money. You can buy yours in advance of your visit here.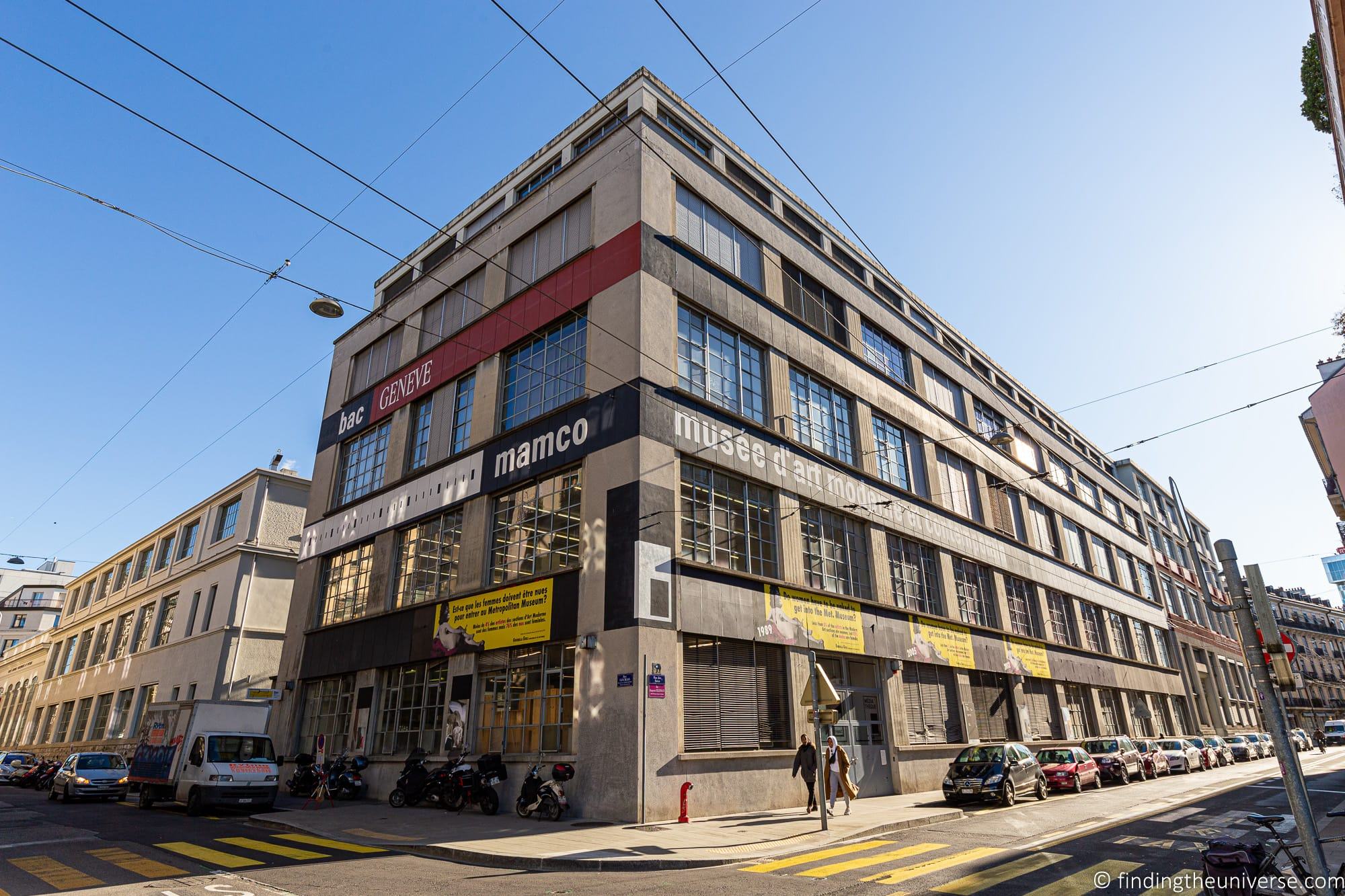 Practicalities for Visiting Geneva
Language
There are 4 national languages in Switzerland. Geneva is in the French speaking part. In our experience most people working with tourists speak good English, and most museums have signs in English as well.
However, we think it's a good idea to learn some basic French phrases for your trip, so as least you can handle greetings and directions. We also think it's polite to always try learning a few phrases when travelling to a country with a different language to our own, and locals usually seem to appreciate the effort!
Electricity
Switzerland operates on 230 volts / 50 Hz and uses Type C or Type J plugs that fit into recessed wall sockets. If your devices do not have Type C or Type J plugs, you will need to take some plug adapters such as these.
If you are traveling from a country with 120v voltage (such as the United States or Canada), you will want to make sure to only bring electronics that will support 220v voltage. You can learn more in our travel adapter guide.
Safety
Switzerland is one of the safest countries in the world, although of course we always recommend you take the usual precautions with your belongings and personal safety. We have never encountered any problems travelling in Switzerland or Geneva, but it's always best to be on the safe side.
Internet Access
Internet access is relatively easy to come by in Switzerland, with free WiFi available at most cafes, restaurants, and hotels. Many attractions also provide free WiFI access, and there are also over 600 free WiFI points around the city provided by the City of Geneva (you can see a full list here).
As such, we don't think you'll have any difficulty getting online in Geneva. We recommend reading our guide to VPNs for travel, to keep your data safe. For more information on getting online, see our guide to getting online when travelling.
Currency
Switzerland uses the Swiss Franc, which is denoted as CHF. These are available in both coins and notes. For most transactions in Switzerland, we found that we could use our credit card with no issues – just make sure that your credit card issuer doesn't charge you fees for foreign currency use.
There are some exceptions of course, so it is worth having some notes and coins to hand. For example, if you buy individual tickets for public transport, the ticket machines will only accept coins. We also found when attending the balloon festival in Chateau d'Oex that some food vendors would only accept cash, although this is fairly rare as a rule.
Further Reading
We hope you have found our guide to things to do in Geneva helpful! Before you go, we wanted to share some additional content to help you plan your trip.
And that's it for our guide to things to do in Geneva, Switzerland! As always, we're open to answering your questions and hearing your feedback. Just pop them in the comments section below and we'll get back to you as soon as we can.