Travel provides an amazing opportunity to meet up with people and to peep through the keyhole of their lives, even for a fleeting instant of time. It's one of the things I love about it – being a sort of life voyeur.
Vera and I recently undertook a bit of a road trip across Europe, ostensibly to attend a wedding in the Bavarian alps (post on that coming soon!), but also in order to meet up with all kinds of wonderful people. I thought you might like to meet them too, and grab a bit of a look into their lives. We'll start with:
The Monkey Lady of Munich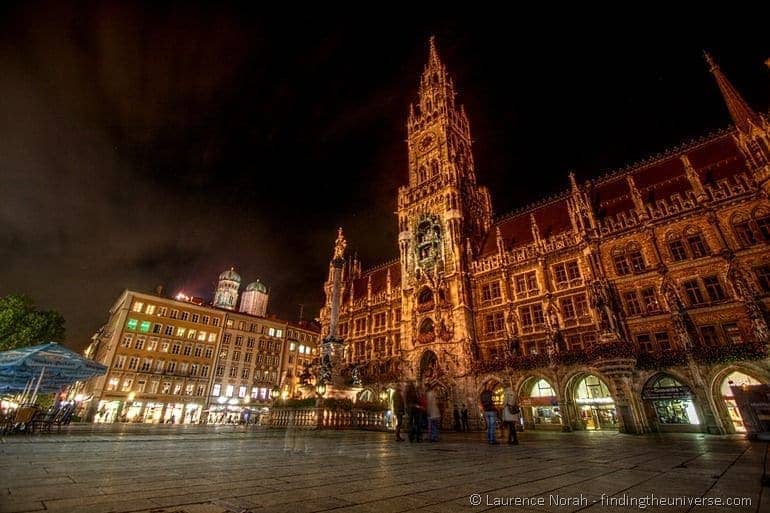 Ok, so Laurel is probably going to kill me for that heading. Vera and I met Laurel down in Spain, where we had the pleasure of overeating and ballooning together. She mentioned that if we were ever passing through Germany, we should pop in. I suspect that maybe us turning up two weeks later on her doorstep wasn't quite what the poor girl had in mind, but there we are. (Possible tip for other people: don't invite us to stay unless you really mean it. We will appear.)
We stayed for two nights, and had a jolly time in Munich. We'd just managed to miss Oktoberfest, but this didn't dampen our enthusiasm for trying out hilariously sized beers, exploring the city in the rain, and spending time trying out voodoo on her slightly neurotic cats. That didn't quite work out.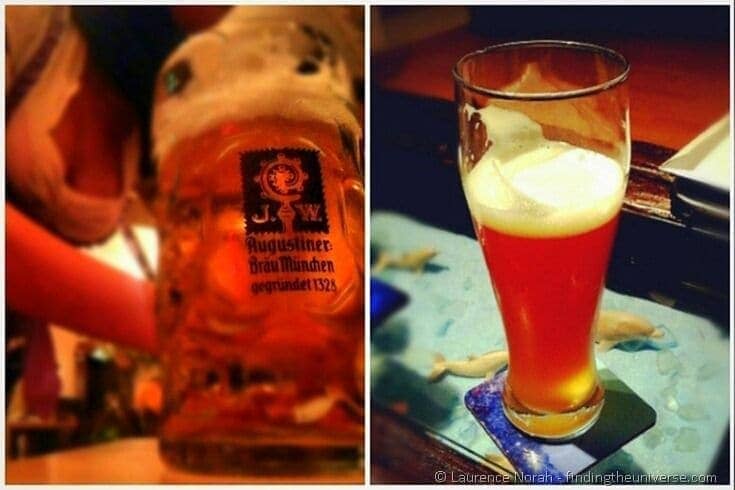 We also talked about all sorts of things travel blogger related – Laurel being the lady behind Monkeys and Mountains. If you want to find out more about her, I'd recommend starting off with her German hospital experiences. Because reading about other people's suffering is always amusing, right? Otherwise, keep an eye out for a photo post on Munich, which will be coming up at some point in the future, moistness and all.
The girl from the far side of the world
Not too long ago, Vera and I had the pleasure of living and travelling in New Zealand, where for a period of time we managed a hostel. Whilst this didn't end too well, the time we were actually there did let us meet all kinds of awesome people, including the lovely Anaelle, who also happens to be based in Munich.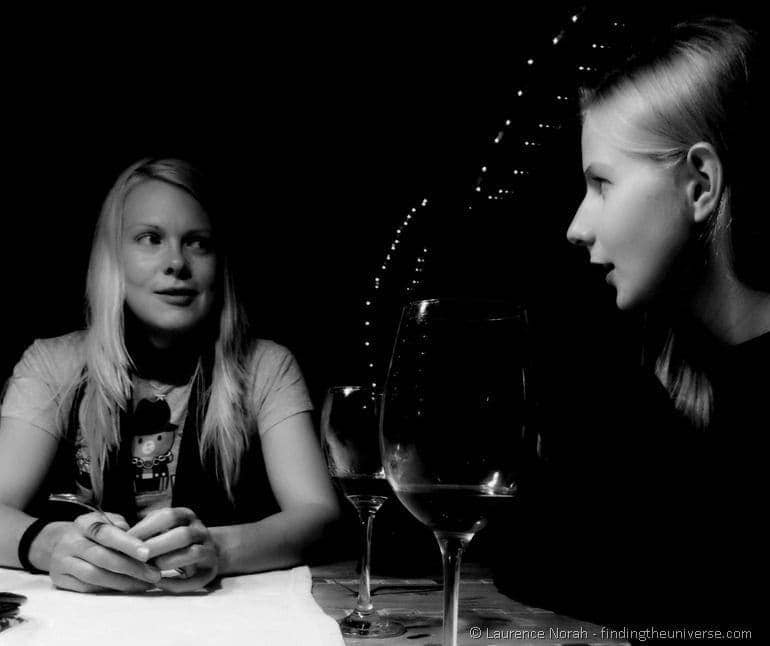 We met up with Anaelle in Munich for coffee, having last seen her on the other side of the planet, and before you knew it, I had invited us to spend the night with her family down in Überlingen, on the Bodensee, which the non-German speaking world knows as Lake Constance.
Überlingen, which I had never heard of previously, turned out to be a bit of a gem of a town, with a gorgeous lake front surrounded by some seriously antiquated buildings and a rather impressive history of habitation dating back to the stone age. It's also home to some rather other worldly geological features, notably a number of ravines, which were used as a sort of natural defence for the city, back in the days when cities needed such things.
The best thing, of course, about staying in Überlingen, was the amazing welcome we received from her family. We sat and ate raclette, and chatted late into the night over various bottles of wine. We also admired the rather fabulous view that their house commanded across Lake Constance and the town of Überlingen, with the alps in the distant background, which has to be one of the best living rooms views I've ever seen.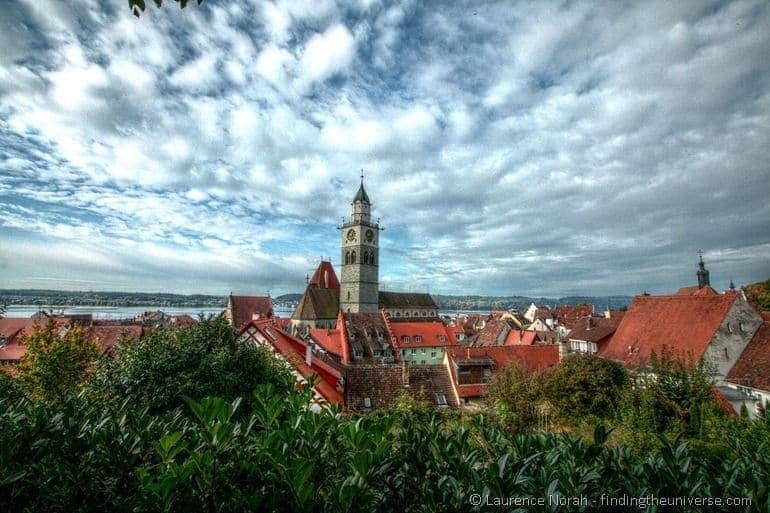 The good news is that you can appreciate this view yourself, as part of the house is given over to a number of rather beautiful holiday apartments, which are available for rent. We took a look around all four of these, and they were all beautifully decorated, with just epic views. You can find out more about them at their website, Little Paradise. Which it is.
The Grounded Traveller and Adventuring Girl
You know, being put up by people who you've only ever met online does have serious potential to go terribly wrong. Luckily, in the case of Andrew and Ali (the Grounded Traveler and Ali's Adventures, respectively), this wasn't the case. Probably because just about the first thing we did when we arrived in the Black Forest cloaked city of Freiburg was head out for some rather delicious beer.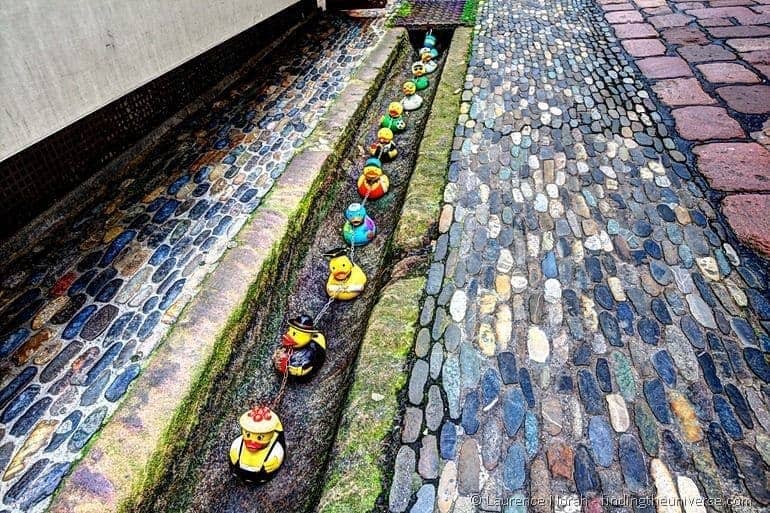 I have written previously on the topic of Germans and their beer, and their weird propensity for mixing it with other liquids to form ungodly concoctions… like this. So it was with some trepidation that I found myself ordering a Banana Weissbier – essentially a wheat beer with a whole banana blended in for good measure.
Unlike the beer and cola fiasco however, this was actually a damn fine tipple, rather as I imagine a beer milkshake should taste. Admittedly, everyone around me thought I was deeply weird, and even the waitress appeared ready to burst into hysterics when she brought it over, but well. I liked it.
Freiburg was also eminently explorable, and a post on that topic is going to be coming up, featuring rubber ducks and supposedly the most beautiful cathedral tower in Germany. You can be the judge of that.
If you want to get to know Ali and Andrew more, do check out their blogs. In Ali's case, here's a great read about adjusting to life in Germany. Andrew, on the other hand… likes his beer too. And who can blame him… although not a banana in sight. Shame.
Visiting Dumbledore
When I was fifteen, I decided that living on a gorgeous tropical island in the Seychelles just wasn't cool any more, and I demanded to be sent to school in the UK to meet some peers. I'm not sure this was the wisest idea I've ever had, but my parents decided that since I was crazy enough to want to do this, they were going to support me fully, and signed me up to an all boys catholic school. Funny folk that they are.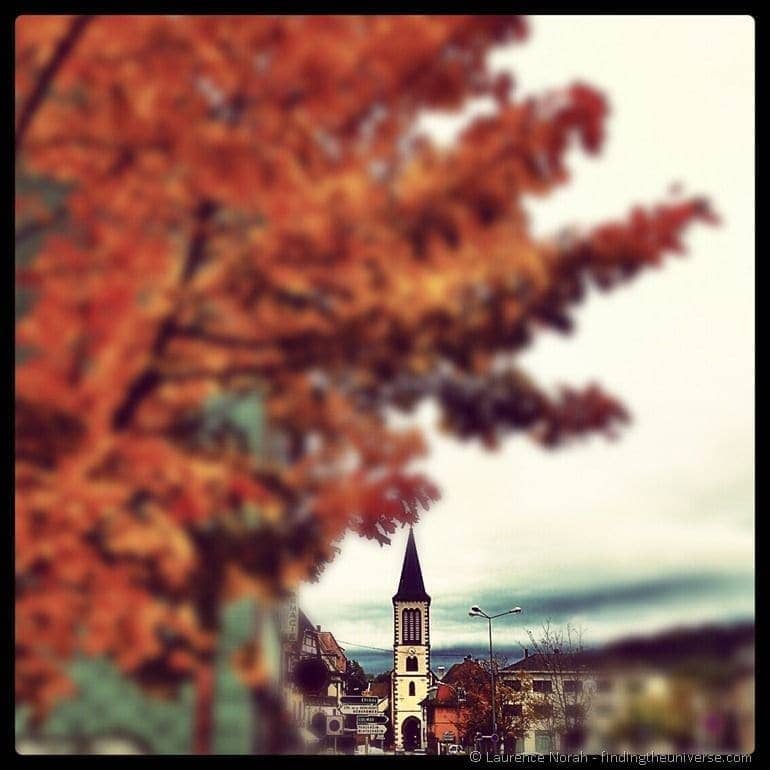 It used to be that explaining the system of an English public school to folk, with its latin mottos, debating clubs and strange house system of accommodation was a bit of a challenge. Then J.K. Rowling rocked up with Harry Potter, and now I can tell people to imagine Hogwarts with less magic, and that's that.
As it was on our trip, my old housemaster from my schooling days was right on our route, so a stop over to see him was added to our plan. He was certainly more Dumbledore than Snape, hence the reason for our visit. That was pure luck on my account – no such thing as a sorting hat at the school I went to.
He happens to live in a quite spectacular location up in a region of France known as the Vosges, which is all pretty lakes and mountains. In summer, it's an outdoor lovers dream come true, with hiking, cycling and water based activities galore. In winter, it turns into snow bunny land, with ski and snowboard runs all over the place.
We visited outside of both these seasons, with the leaves on the trees turning pleasantly autumnal. The evening was spent over wine, reminiscing on school days,stroking some rather excitable spaniels and feasting like kings on a fantastic home made feast. The morning was spent touring lakes and enjoying fine French coffee against some bracing mountain air. All refreshing stuff.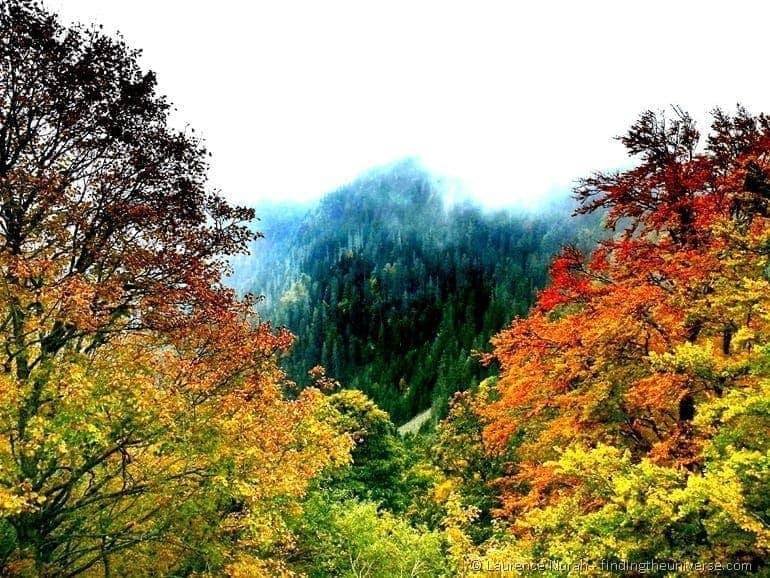 If you want to know what the Vosges area is all about, fear not! It turns out my old housemaster has moved on from teaching and into the tourism trade, with a rather well appointed holiday apartment in the Vosges mountains region available for rent. We're talking gorgeous views, log fire, and all the other comforts you'd expect. You can even partake of the homemade food. Magic, sadly, is not included.
I have no idea why so many people I visit have holiday accommodation available, and sharing it with you is the very least I can do as a thanks for the warm reception we got everywhere we went. I hope you don't mind.
And that's it for my tour of the people we met on our mini-adventure through Europe. Coming up, I'll be taking you on a photo tour of Freiburg and Munich, talking about a Bavarian wedding… plus all kinds of stuff from Costa Brava that I still want to share. In the meantime… if you've got a great story to share about the folk you've met on the road – feel welcome to do so in the comments below!