Update – this round is now closed! The winner is announced a little bit down the page. You can also check out all the entries at the end of the post!
Hello, and welcome to the twenty fifth round of travel photo roulette! This is an awesome travel photography competition open to anyone with a blog and a collection of photographs (the reasons for the blog part will become apparent shortly!).
The game is simple. Each week a host picks the theme, and all are welcome to submit their photos to take part. Then, the host picks a winner, who goes on to host the next round of the game.
It's been incredibly popular with travel bloggers and photographers, and even has it's own hashtag on twitter, #photoroulette. It's a great way to see some great photos, share your memories, and connect with other bloggers.
Last week, Marcello of Wandering Trader chose the theme Darkness, a theme which I won with the above shot of lightning in the Western Australian outback. This was very exciting, and means I get to host this weeks round!
The Winner (and a runner up)!
Judging this round was a serious challenge – there were, in my mind, some serious contenders to take first place. Special mentions therefore must go to Nick from Locationless, Amanda from A Dangerous Business, and Greg from Adventures of a Goodman for really making the decision a tough one. But there can only be one winner (and one runner up in this case. No prizes for second place sadly, just a mention.)
I chose this shot by Torre of Fearful Adventurer as the winner. In my mind this shot really embodies the theme I picked – I almost feel like I could reach into my screen and fall into this perfect ocean. A wonderfully calm shot. Great work Torre, I look forward to seeing your theme for the next round.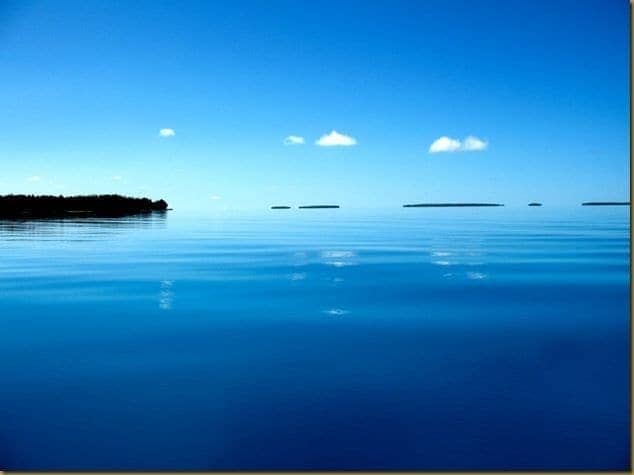 The winning shot from Torre
…and, because I can, I wanted to nominate a runner up. I thought this shot from Claire of Beached Eskimo was absolutely gorgeous, so deserved a special mention. Thanks for submitting such an awesome shot Claire!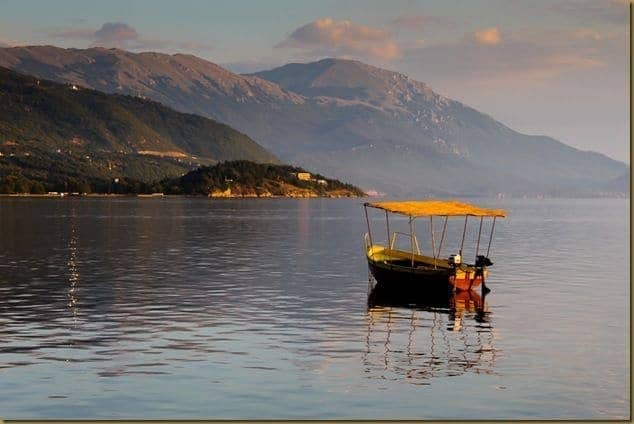 This week's runner up from Claire
Theme
The theme I have chosen for this week's contest is Tranquillity. I want you to share your photos that have a sense of peace, of calm, of serenity. Sometimes life can be a rushed, stressed out affair, and I'm hoping for some photos to provide a welcome break from that 😉
This theme should hopefully encapsulate a whole swathe of photography styles, from sweeping landscapes to intimate portraits. The winning shot will be the one that I believe to have captured this theme best. So have a hunt through your photo library and post the shot you want to win with!
As an example of the sort of thing I mean, I find this shot to be wonderfully tranquil…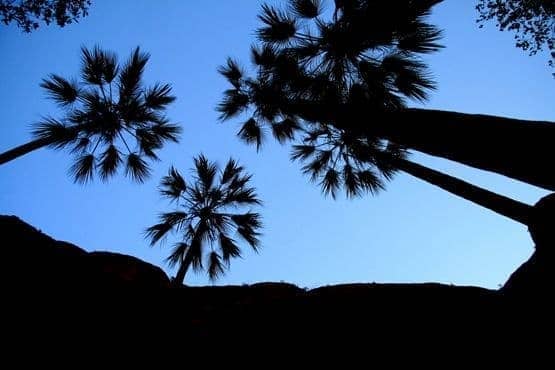 ..but you are free to interpret the theme however you like! Read on for the rules and how to enter.
Rules
The photo contest will run from August 28th – September 4th 2011. Barring any unforeseen circumstances, I'll announce the winner on this page on September 6th 2011. I am currently in New Zealand, and will be transiting to Germany in the middle of the week, so I'll be somewhat confused with time zones and what not, so I'll probably be a bit flexible in terms of exact times.
The rules of the game are simple. The hosting blogger is the chosen winner of the previous week's (7 days) game. The new host chooses a generic keyword or phrase that other bloggers submit photos to during the course of the week. Phrases can be as generic as 'signs' all the way to abstract thoughts like 'religion' and everything in between. At the end of the week, the hosting blogger chooses their favourite photo that fits the chosen phrase and moves it to the top of the post as the winning entry with direction to the new host's site for the next round.
Readers can attempt to sway the author into picking a certain photo via comments, but the author (that's me!) can ignore comments as they see fit. The game is repeated with the winner hosting the following week's game and choosing a phrase for new photo submissions.
One last thing. Usually the rules are quite specific as to not allowing photoshopping, but as I find post processing to be a fairly integral part of digital photography, don't worry about that one this time round.
And some small print you need to know…
One submission per Blog (so sites that have 2+ authors only get one entry).

No photoshopping allowed unless specifically called for! Cropping and correction for red-eye or camera flaws are ok, however.

Abstract submissions welcomed as long as it fits within the interpretation of the chosen phrase. Remember, the hosting blogger chooses the winner, so if they cannot understand the submission, you might not win!
Keep phrases general so that all bloggers can participate. Specific items like "Eiffel Tower" should be avoided but rather made open-ended like "monuments." For variety, it is ok to say focused things such as "monuments at night" in which most of us have pictures of.
Abstract thoughts are appreciated, but keep it within the realm that all readers will understand. No "Kafka-esque", but "Overlooking Creation" is able to be interpreted by all.
No obscene pictures or phrases allowed. Suggestive phrases and photography can be accepted, but please keep it within reason.
After a sufficient period of time, phrases can be reused, however new photos must be submitted.
Keep the ideas and photos fresh!
Pictures from your entire portfolio is fair to submit. You do not have to take the photo within the week of the contest period to submit it.
Most importantly, ALL PHOTOS MUST BE YOUR OWN.
How to submit your entry:
Don't forget you need to be a blogger to take part, because if you win you're going to need to be able to host the next round!
To take part, provide a link to your image in the comments field below, with a short description, and a link to your blog.
The photo needs to be publically viewable, and I would very much appreciate it if you could resize it down to no more than 800px wide. Once your photo is submitted I will add it to the post below along with a link back to your site.
Finally, once you've submitted your shot, I'd love it if you could take a moment to socialise this post using the sharing buttons at the end, to give more folks a chance to take part! Thanks!
The entrants
Amanda from A Dangerous Business sent this shot of Doubtful Sound in New Zealand. She says: I don't think there's anything more tranquil than sailing through a beautiful New Zealand sound in silence, with beams of sunlight bursting through the clouds to highlight the snow-dusted mountains. Perfection.
Jeanette from Out of Canada sent this shot of the Saskatchewan prairies. She says:
This photo was taken on an emotional trip to the prairies last summer. The
light and colours were amazing the day I snapped this; big, blue skies and gorgeous
yellow canola fields.
Peter from Hecktic Travels sent in this shot of Connemara, Ireland. He says:
We woke up early to beat the scores of tourists. This lake in Connemara, Ireland didn't have a ripple on it and we were the only ones there to capture the moment.
Jeremy from Living the Dream sent in this shot of Nagasaki, Japan. He says: Tranquillity to me is being in nature with nobody else around. This beach in Nagasaki, Japan fits that criteria perfectly.
Nick from Locationless sent this shot taken in San Francisco, USA. He says: This photo was made in San Francisco on our way back to our hotel after we walked across the Golden Gate Bridge. This couple was taking in the tranquillity of the view… and of course I had to capture it.
Denise from NZ Escapes sent in this shot of Lake Huron in Canada. Denise says:
Tranquillity on Lake Huron – an end to a perfect day!
Torre from Fearful Adventurer sent in this shot of the Cook Islands. Torre says:
The only visible definition between sky and ocean that day was our dinghy's wake rippling the water's surface. We came close to sinking our yacht en route to the island of Aitutaki in the Cook Islands, so to arrive at this serene stillness after seven days of battling the ocean was pure tranquillity.
Lisa from Chicky Bus sent in this shot of Sun Juan in Nicaragua. Lisa says:
After a day of traveling, I was overjoyed to watch this sunset in San
Juan del Sur, Nicaragua. As it did for this man, it brought me peace and
tranquility and truly put me into the moment.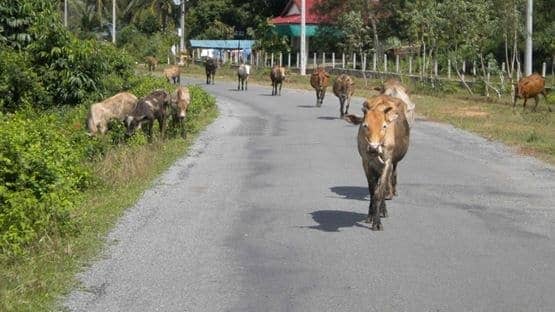 Maria from Accelerated Stall sent in this shot of Cambodia. Maria says:
This is fun. my idea of tranquillity – Cambodia.
Dustin of Skinny Backpacker sent in this shot from New Zealand's Bay of Plenty. Dustin had this to say:
This photo brings out all of what I was feeling on that warm summer eve. Warm rays of sun glaring over the mountains in the distance. Long shadows letting me know that with time, how much things change. The cool ocean waves, and the endless beach. When I was there, I was only there.
Erin from Never Ending Voyage sent in this shot of the Devils Marbles in outback Australia. She says: We pulled up in our campervan to the basic camp site at Devil's Marbles in Australia's Northern Territory and watched the sunset over these crazy rock formations in the middle of nowhere.
Girl Independent sent in this shot of the Red Sea. She says:
My offering is from a recent trip to the Red Sea – the water was as calm as I've ever seen it and moored up to a reef one day a couple of small fishing boats moored beside us. It was almost silent, and so very tranquil… afterwards we dipped in off the back of the boat and floated in the ocean. (admittedly, the reddish tinge is because I forgot to switch my white balance back from underwater, but I preferred the wrong version to the correct one!) 🙂
Jonny of Jonny Whitlam Photography sent in this shot of Berlin, Germany. He says:
This is the image, Springtime in Neukölln, Berlin. Berlin isn't really like other major European cities, it's way more chilled out, it's full of artists, it has a certain 'cool' factor whilst maintaining a certain accessibility.

Summer hasn't been so good here weather-wise, but we had an unusually warm spring so luckily I snapped this in April. Hope you guys like it, my first entry, love the idea!
Mike from Travels of Mike sent in this shot of Aqaba, Jordan. Mike says:
Standing on the beach in Aqaba watching the sunset over the Red Sea was a tranquil moment for myself and the few people on the beach.
Daniel from Globe Trekking sent in this shot of the Okavango Delta in Botswana. Daniel says:
Watching the sun set over the Okavango Delta, this mokoro poler takes a moment of pause to reflect upon the beauty of nature.
Christy from Ordinary Traveler sent in this photo of a beach in Bali, Indonesia. Christy says:
This photo was taken at Dreamland Beach in Bali. The name really says it all.
Treen and Tash from We Love Jakarta sent in this shot of Jakarta, Indonesia. They say:
This is a photo of my nightly view walking up the stairs to my apartment when I was living in Kemang, Jakarta.. Just before the Call to Prayer for the evening.
Linda from Journey Jottings sent in this shot from Brisbane, Australia. Linda says:
Early morning and evening are the times of day I generally associate with peace and tranquillity as I tune into that twilight zone, but this photo was taken from my studio window, looking out over the Bay off Brisbane, about tea time. The little pea green boat transposed me the way tranquillity does 🙂
Claire of Beached Eskimo sent this shot in of Lake Ohrid in Macedonia. Claire says:
Mine is from one of the places on my travels I found most tranquil. This is looking out over Lake Ohrid, Macedonia at dusk, with the only sound being the lapping of water.
Tanya of I Dream of Durian sent in this shot of Buddha in Bago, Myanmar. She remarks:
What's more tranquil than the Buddha himself? This giant (note the birds on his shoulder) watches over Bago, Myanmar.
Raymond from Man on the Lam sent in this shot of Angkor Wat in Cambodia. He says:
Even though there were probably close to a thousand people here, it was very peaceful and tranquil. It's sunrise over Angkor Wat in Cambodia.
Abhimanyu from Shutter Feet sent in this shot of Boston, USA. He says:
After Hurricane Irene's devastation along the eastern seaboard this past weekend, I thought this photo from the archives showing the tranquillity around Boston harbor would be a pleasant change from all the images of destruction on the television.
Adam from Travels of Adam sent in this shot from Connecticut in the USA. He says:
Ok, I'm going old school with this one. When I think of peace and quiet, or tranquillity, it's usually empty beaches that come to mind. Waves gently crashing, simple colours and just the sound of the sea. This is a Polaroid I shot at the beach near my Grandmother's house in Connecticut one winter a few years ago.
Greg from Adventures of a Goodman sent in this shot of Sapa, Vietnam. He says:
High up in the mountains of Sapa, Vietnam, only the sound of the babbling brook running past this abandoned house in the rice fields breaks the silence and tranquillity that surrounds it.
Yolene from Wondering Yolene sent in this shot from a dive in the mayan cenote. She says:
For me diving is the ultimate world of tranquillity, made of silence, beauty, weightlessness, and harmony. This was cave diving in the mayan cenote; it is really unique, and although there is no fish life, the mystical feeling and games of light make up for it. This picture was taken from underwater, looking at the exit to "the world". Believe me, once you've tasted this tranquillity you kind of hesitate to climb out to the world (although as a traveler I'm one of its biggest fans, of course).
Stephen from Bohemian Traveler sent in this shot of a Coon in New Hampshire, USA. He says:
This photo is of a loon on Lake Francis, New Hampshire. The lake is really serene and peaceful because it's surrounded by trees and most of the boaters use non-motorized canoes and kayaks. Often, the cry of the loon is all you can hear on the lake, hear in the Great North Woods of New Hampshire, USA.
Dani and Jess of Globetrotter Girls submitted this shot of the Scottish Highlands in the UK. They said:
The moments that I connect with tranquillity the most were when we were hiking through Scotland's Highlands. Sometimes we didn't meet a single person all day long, it was just the mountains and us, in complete peace and quietness.