Australia has no shortage of wonderful scenery and the state of Victoria is particularly chock full of the stuff.
From the sweeping road trip that is the Great Ocean Road to the towering Snowy Alps, from outback desert to lush rainforest – this really is a state that offers something for everyone.
One of Victoria's most popular spots, particularly for lovers of the outdoors, has got to be the Wilsons Promontory National Park, known affectionately to those in the know as The Prom.
On my year long road trip around Australia I spent a few days camping out in this park, and was able to appreciate some of the delights on offer. Here are some of my favourite things to do when visiting mainland Australia's southernmost park!
Wander up Mount Oberon for splendiferous views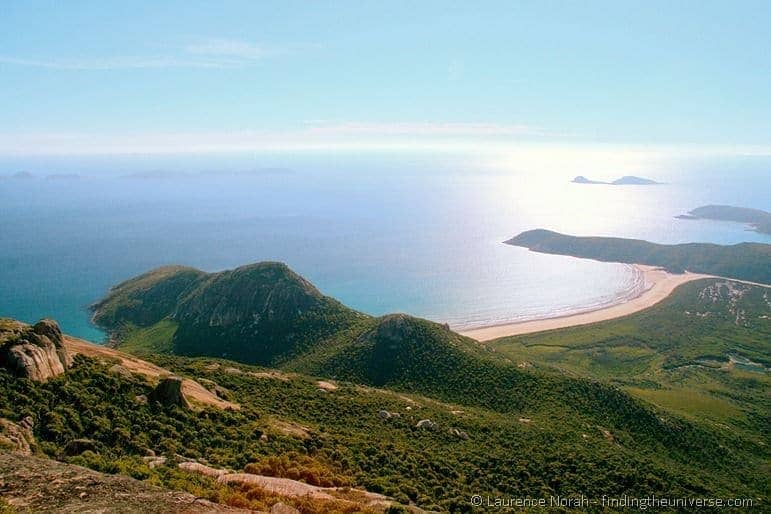 I have a thing about needing to get to the highest point of my surrounding area in order to geographically align myself with my surroundings. Multiple towers, churches and domes have been scaled as a result of this need. Mountains too.
Whilst Mount Oberon isn't the biggest mountain in the world, it does offer excellent views across the Prom, and the walk up is an easy hour return. Definitely worth doing for the views. When I was there I was lucky enough to be dive bombed by swallows at incredible speed. Which was different.
Camp under the stars
There are a plethora of awesome campsites to choose from in the Prom, from outback wilderness requiring you to walk in with all your gear, to the high end luxury with hot showers style of camping that you will find at Tidal River.
We stayed at Tidal River, because, well, by this point in the trip campsites with hot showers were darn awesome. Plus it's on an incredible white sandy beach, and is within a stones throw of some rather wonderful walking. But the main reason to stay at Tidal River is to:
Experience the outdoor cinema
I know, I recommend coming to a park full of glorious nature and then I suggest you ignore that and go to the cinema. But the cinema in the tidal river campground is pretty cool (a campground with a cinema! this place is serious luxury!), what with it being outside and everything.
Just bring plenty of mosquito repellent. And a bean bag. (You do go camping with a bean bag don't you?)
Get squeaky on the beach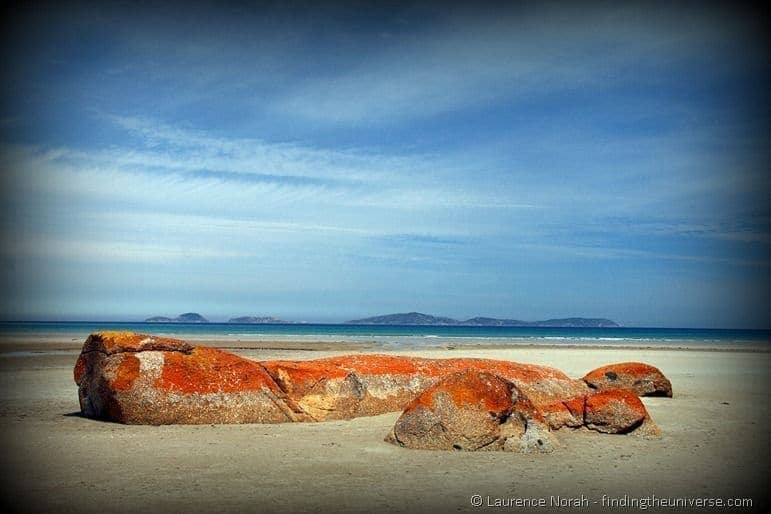 From Tidal River campground, if the arc of pure white sand that is Norman Beach isn't quite doing it for you, then you can hop over the northerly headland, and take a look at Squeaky beach.
Here you'll quickly notice that the sand is a bit weird, and squeaks when you walk on it. Something to do with quartz crystals. It's pretty cool.
If squeaking sand doesn't do it for you either (I'm dying here), then head south instead. There are endless headlands hiding beach after spectacular beach, and you can easily get your groove on away from the madding crowd in peace. There are even funky lichen coated boulders. What's not to love.
And that was Wilson's Prom! A truly magnificent park in an incredible state. Have you been? Would you like to go? Do you just want to share with the world how wonderful everything is? Get involved in the comments below!