Today I'm excited to be hosting a post from a friend and fellow blogger – Monica Shaw. I met Monica when she stayed with us at the small campsite I run here in France, and she offered to write a post about her trip down to Spain, which seemed like a lovely idea. I'm hoping to convince her to send over some more posts for you guys to enjoy. You can find out a bit more about Monica at the end – in the meantime, on with the post!
The Picos de Europa seem to be the underdog of the Spanish mountain scene, at least from a British perspective. Maybe it's because the Pyrenees are so close by. Why bother with this little mountain range?
Why? Because they are spectacular. Imagine rocky mountain highs, perilous gorges, vast glacial lakes, snowy peaks, lush forest and hidden valleys – the Picos are pure mountain magic. They are also relatively hidden and yet pleasantly convenient for travellers to and from the UK.
In fact, it was convenience that led me to the Picos in the first place. I was nearing the end of my road trip through France and Spain, my final destination being the ferry port at Santander. I wanted to stay somewhere an easy drive away, but where I could still feel like I was out in the middle of nowhere and do a bit of walking. So I looked at the map and the little green area marking the Picos called to me.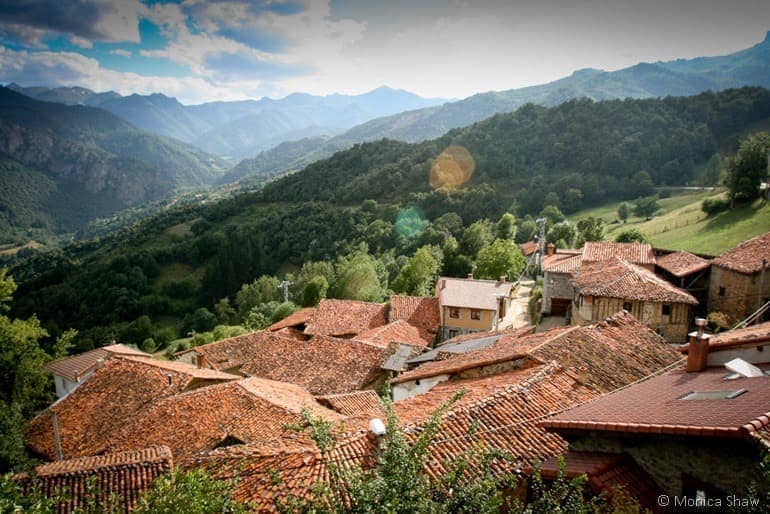 I only had a few days in the Picos, but I could have easily spent a few weeks there. This mountain range may be small, but it's incredibly varied and there's hundreds of miles worth of mountains and values to explore through its impressive network of paths. The only real trick is getting there and finding those paths in the first place.
Where and what are the Picos de Europa
The Picos de Europa are located 20km inland off the coast of northern Spain in the provinces of Asturias and Cantabria, about a two hour drive from Santander. The Picos de Europa are part of the Cantabrian Mountains and its characteristic rocky geography is due to glacial erosion on its limestone massifs.
I went to the Picos from the UK by car and by ferry with Brittany Ferries which sails between Portsmouth and Santander. There are also busses from all of the major towns around the Picos de Europa that go into the interior of the National Park.
Where to stay
There are loads of places to stay in the Picos de Europa, many of which are fairly inexpensive. I had initially thought I'd find a nice but primitive quiet campsite to hide away in, but unfortunately camping in the Picos seem limited to large family-friendly campgrounds – I'd love to be proven wrong on this point.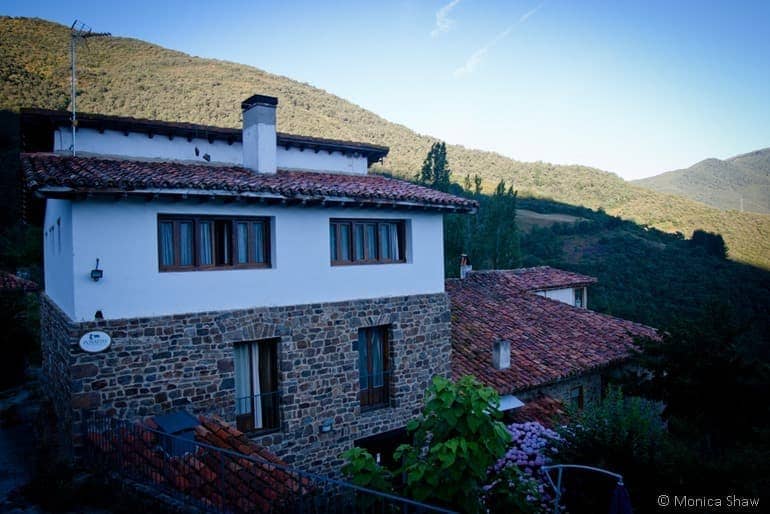 So instead of camping, I chose to base myself at Posada de Tollo, a people- and pet-friendly mountain house just outside of Potes, one of the major towns in the Picos. From there I was able to easily drive to the walks in the eastern, Cantabria side of the Picos. Access to the Asturias side would be more convenient from an alternative base on the western side of the Picos (my mission for next year!).
Walking in the Picos
Walking information – particularly guidebooks – is fairly limited if you don't speak or read Spanish (something I do plan to rectify in the future, but an impossible feat to overcome in the short timeframe of my visit). Thankfully, there's an easy workaround for this.
Stop by the Picos de Europa National Park Visitor's Center in Tama and pick up one of their overview map of the walks that the National Park maintains. The map tells you where they are, how long they take, the highest point and how difficult the walks are. The walks range from 1.5 hour strolls to intensive 8 hour circuits. There is something in the Picos for everyone!
At the start of each walk you'll find a prominent sign with a more detailed map and a description of the walk itself. The paths are extremely well marked and easy to follow. I also gained extra reassurance by loading up my iPhone's ViewRanger app with topo maps for this specific area of Spain. Then away I went.
Walking in the Picos de Europa is endlessly rewarding. Views abound and because it's so well marked, you can actually relax and enjoy the scenery instead of obsessing over maps the whole time (or am I the only one who does this?). It's also great for our four-legged friends, but do carry lots of extra water because once you get up high, there are few streams to be found, especially in the summer months.
Beyond walking
In addition to walking, I found delicious wine (Picos de Cabariezo produces award winning wine and licor and does a great tour and tasting at their winery near Potes), gorgeous cheese (the area is famous for Cabrales) and some of the nicest, most welcoming people I've ever met (you'll find lots of them at the Saturday market in Potes). Like I said, I only spent a few days there but I could have easily spent a few weeks. And next year, I intend to.
I went to Spain with Brittany Ferries (0871 244 1400; www.brittany-ferries.co.uk), which has sailings from Portsmouth to Santander. It's about a two hour drive from the Santander ferry port to Potes, the main market town in the Picos de Europa.
I stayed at Posada de Tollo (Mayor, 13, 39575 Tollo, Spain; www.posadadetollo.es), about 10 minutes' drive from Potes. It's a mountain house with friendly owners, friendly dogs, home-cooked meals and incredible views of mountain summits and villages.

Monica is a freelance writer and internet consultant who writes about healthy food and travel on her blog, SmarterFitter.com. You can find out more about Monica at monicashaw.com.