Today's post was provided in association with Musto, who provide sailing clothing. Having recently embarked on an epic ocean race, and being entirely underprepared in terms of clothing, this post would have been perfect for me a couple of months ago. Still – better late than never! Read on to find out how to prepare for your own sailing adventure…
As with any sport, whether leisurely or competitive, the right clothing is crucial. When it comes to sports like sailing, style and safety are often prioritised in equal measure so it's important to know what you can and can't wear.
Your choice of appropriate sailing clothing should focus on both these elements – but just what is considered indispensable?
Lifejackets
First and foremost, safety should be your main priority. Sailing takes place on large, deep bodies of water so there is always the risk of drowning and unsurprisingly this is the main cause of death – accounting for 83% of sailor fatalities.
As such, buoyancy aids or lifejackets are crucial. Lifejackets are generally considered the preferred option as they support you completely while in the water and ensure your body is always positioned so that your head is clear of the water. Buoyancy aids are designed to give support when swimming but will not keep your mouth clear of the water.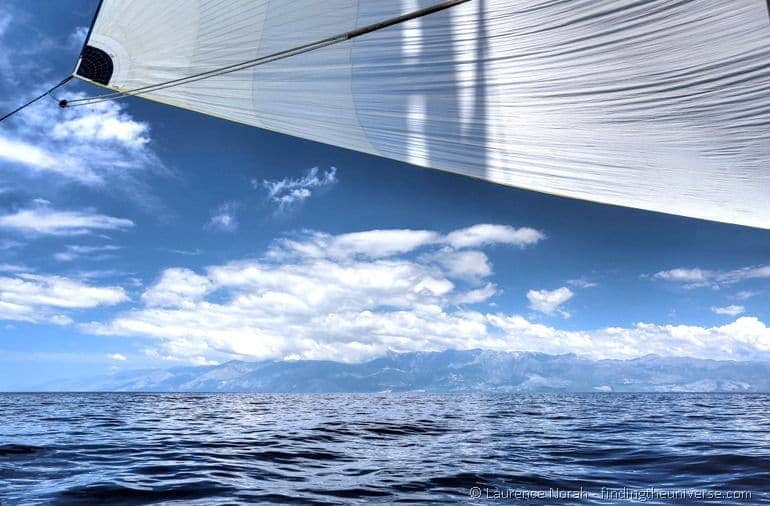 Waterproofs
Waterproof coats and jackets are also sailing clothing essentials, especially as you never know what weather conditions you might encounter. As well as being waterproof, any jackets you wear when sailing need to be flexible to allow freedom of movement and bright colours are a good idea, to make you more visible should you encounter difficulty or fall overboard.
Additional features such as an adjustable storm collar are also good to have and a heavy-duty two-way zip which is covered by a double storm flat is needed to ensure you are kept safe and secure. Adjustable cuffs are another key feature, as is an adjustable waist and drainage channel for excess water.
Alongside waterproof jackets you can also invest in waterproof trousers which should offer similar levels of protection and adjustability.
Wetsuits and drysuits
For those engaging in serious sailing, wetsuits are an ideal choice of attire. These offer plenty of flexibility and warmth whilst being quick to dry. They are designed to keep your body temperature constant and should offer a snug, but not overly tight fit, in order to work at their best.
Another option for those interested in this sort of attire is a drysuit which works in a similar way but can be worn over other layers of clothing to increase insulation.
Footwear
While it may be tempting to wear deck shoes or other casual styles of shoes whilst sailing, this should only really be worn when safe to do so. When the boat is in motion and there is a greater chance of falling overboard, neoprene boots are the safer option as they work in the same way as a wetsuit and are easier to swim in.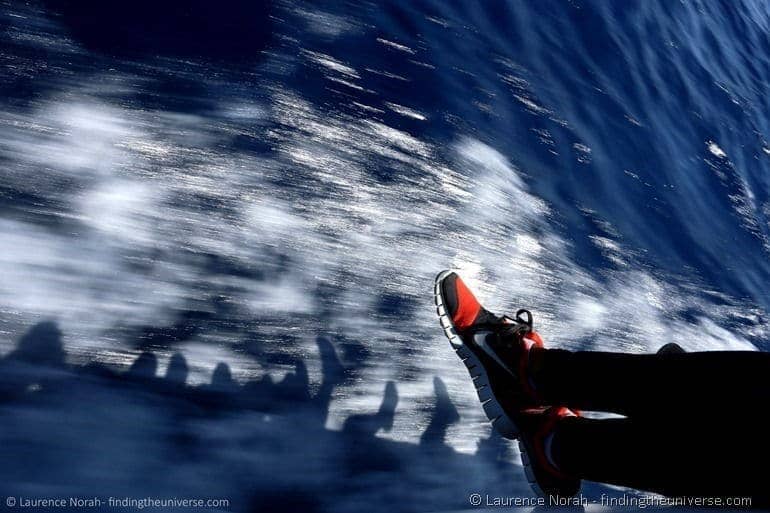 Layers
Lastly, it is important to acknowledge the role of layers when choosing sailing clothing. Outfits should contain three distinct layers: base layer, mid layer and outer layer. The base layer allows skin to sweat and 'breathe' while the mid layer offers insulation and the outer layer is primarily to prevent water from seeping into the outfit.
Sailors must also give thought to the weather when dressing and choose attire that matches the announced conditions best.
If wearing casual clothing as opposed to specific sailing gear, lightweight materials which dry quickly and offer warmth when needed are ideal. Sailors should always opt for thin, lightweight materials over thicker fabrics, adding additional layers for warmth and protection as required.