Wow! I've been running this blog for 10 years. That makes this the longest job I've ever had! I certainly had no idea when sitting in a hostel in Australia, searching for what to call it, that it would take me on such an incredible journey.
Let's rewind to that point, and see how I got to where I am today.
I quit my job in 2009 to set off on a year-long trip around Australia. I had literally no idea what direction my life would take after that. I knew I didn't really like working in an office, playing corporate politics and working for someone else.
However, I also had no idea what the alternatives were, or what I really wanted to be doing. With a degree in computer science and a career as a software developer, it was hard to figure out exactly what path to take that would satisfy my creative dreams but still pay the bills.
So I threw caution to the wind, raided my savings account, bought a one-way ticket to Australia, and set off with a couple of friends in a four wheel drive vehicle on a 60,000 mile journey. The theory was that this might give me some time to figure out what I wanted to do.
On that trip I kept a daily diary and I took a lot of photos. After a year of doing that, I figured I liked writing, and I'd always loved photography. So I decided to put those things together, and started this travel blog. I wasn't sure what to call it, but as I thought the universe might be capable of providing the answers, and because I don't spend a lot of time thinking about these things, Finding the Universe stuck.
I had little idea at the time when starting my humble Blogspot blog that this would be the longest job I'd ever have, and that I'd actually be able to make a full time living as a travel blogger!
It's been quite a journey, and blogging has changed a huge amount in the decade I've been doing it. Today, I wanted to share some highlights from 10 years of blogging, as well as an idea of what is next.
10 Highlights from 10 Years of Blogging
Here are some of the amazing things that I've been able to do thanks to this blog.
Visiting the Galapagos
A popular question that we are regularly asked is what our favourite country to travel in is. Honestly, there's no really good answer to this question, as there are so many amazing experiences to be had all around the world.
That said, a trip I will definitely never forget was the time I visited the Galapagos for three weeks. The islands are a truly amazing destination for wildlife lovers, and I've never been so close to so many incredible animals. That was an amazing experience, and a place I'd love to return to.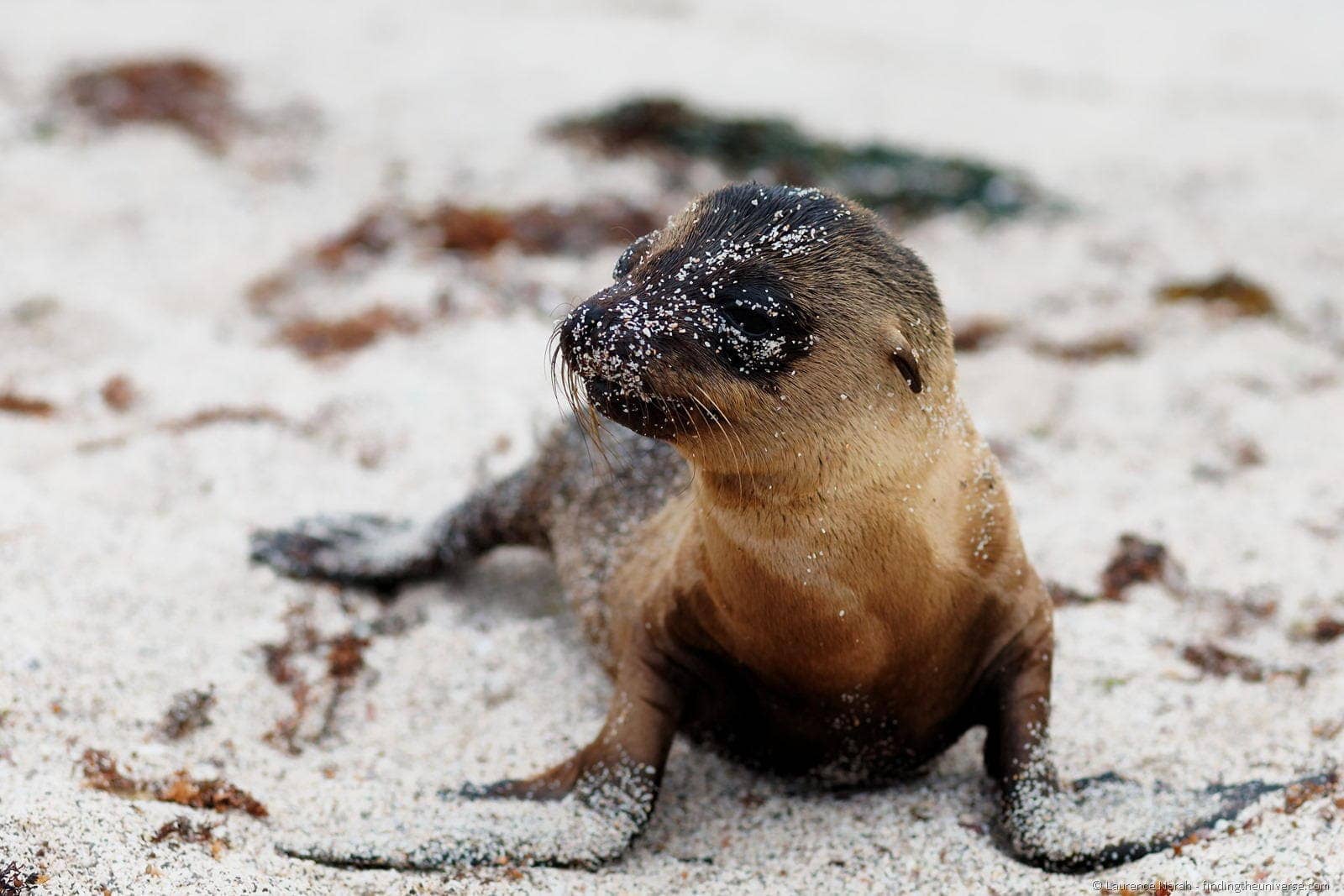 Soaring in a Hot Air Balloon
One of the first really exciting trips I went on as a blogger was in the Costa Brava region of Spain, and one of the highlights of that trip was my first flight in a hot air balloon. I was excited about that for literally weeks in advance.
Since that first flight, we've gotten a bit addicted to hot air ballooning, and have been up in the air a number of times, in destinations around the world. We've also attended a number of hot air balloon events, including the Albuquerque Balloon Festival in the USA, the Bristol Balloon Festival in the UK, the Grand Est Mondial Balloon Festival in France, and the International Hot-Air Balloon Festival in Switzerland.
Suffice to say, we have seen a lot of balloons, and plan to see a lot more in the coming years.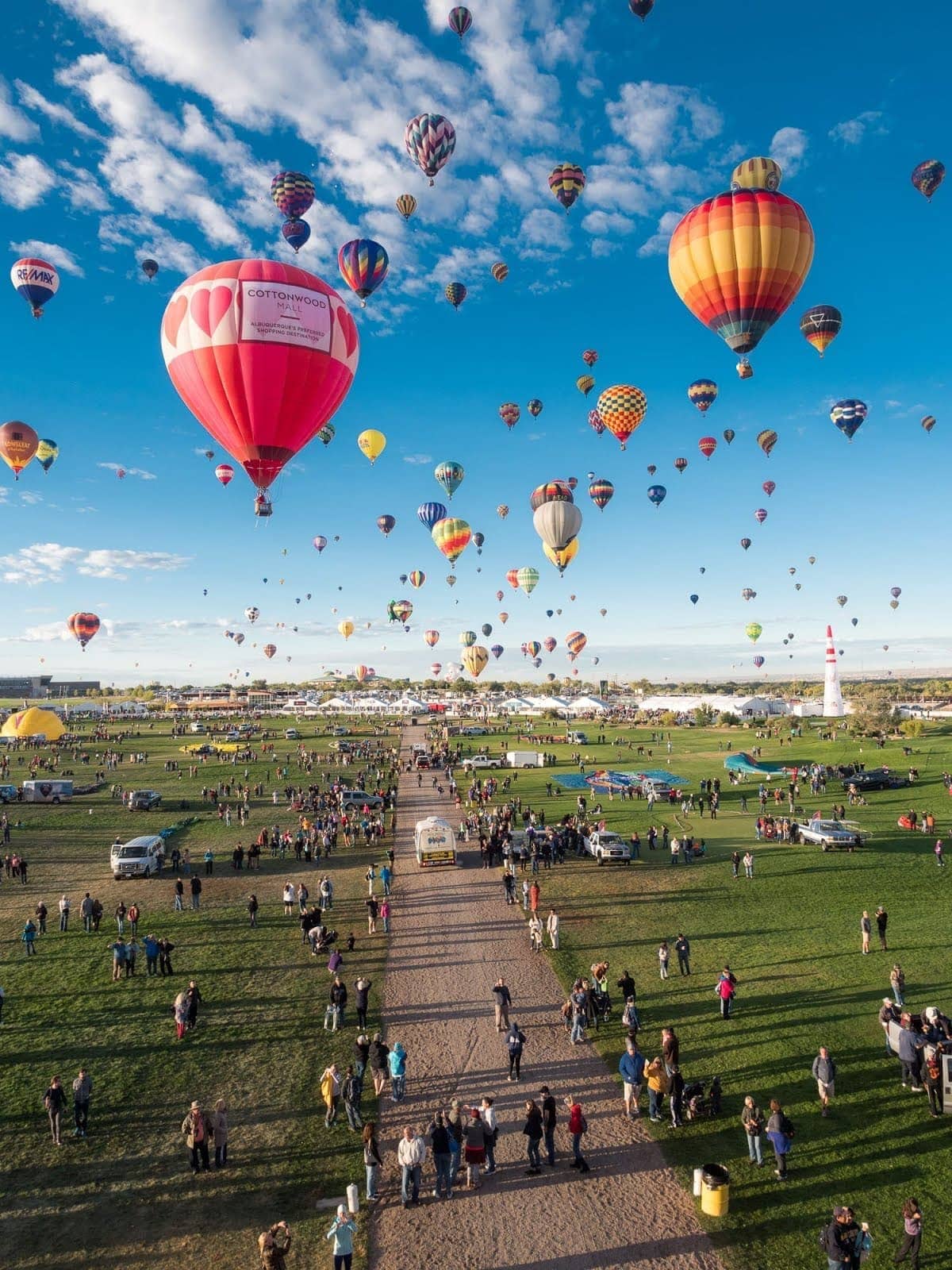 Getting Married!
One direction I didn't expect this blog to take me in was marriage, but hey, I'll take it. Jess and I actually met at a blogging conference in Italy, and ended up on a short trip together after that. A few months after meeting we were engaged, and then we got married in between our two countries in the middle of the ocean.
Today we run our two blogs together, and pretty much live and work on top of each other 24/7. We've taken some fantastic trips together, and hope to continue doing so for years to come.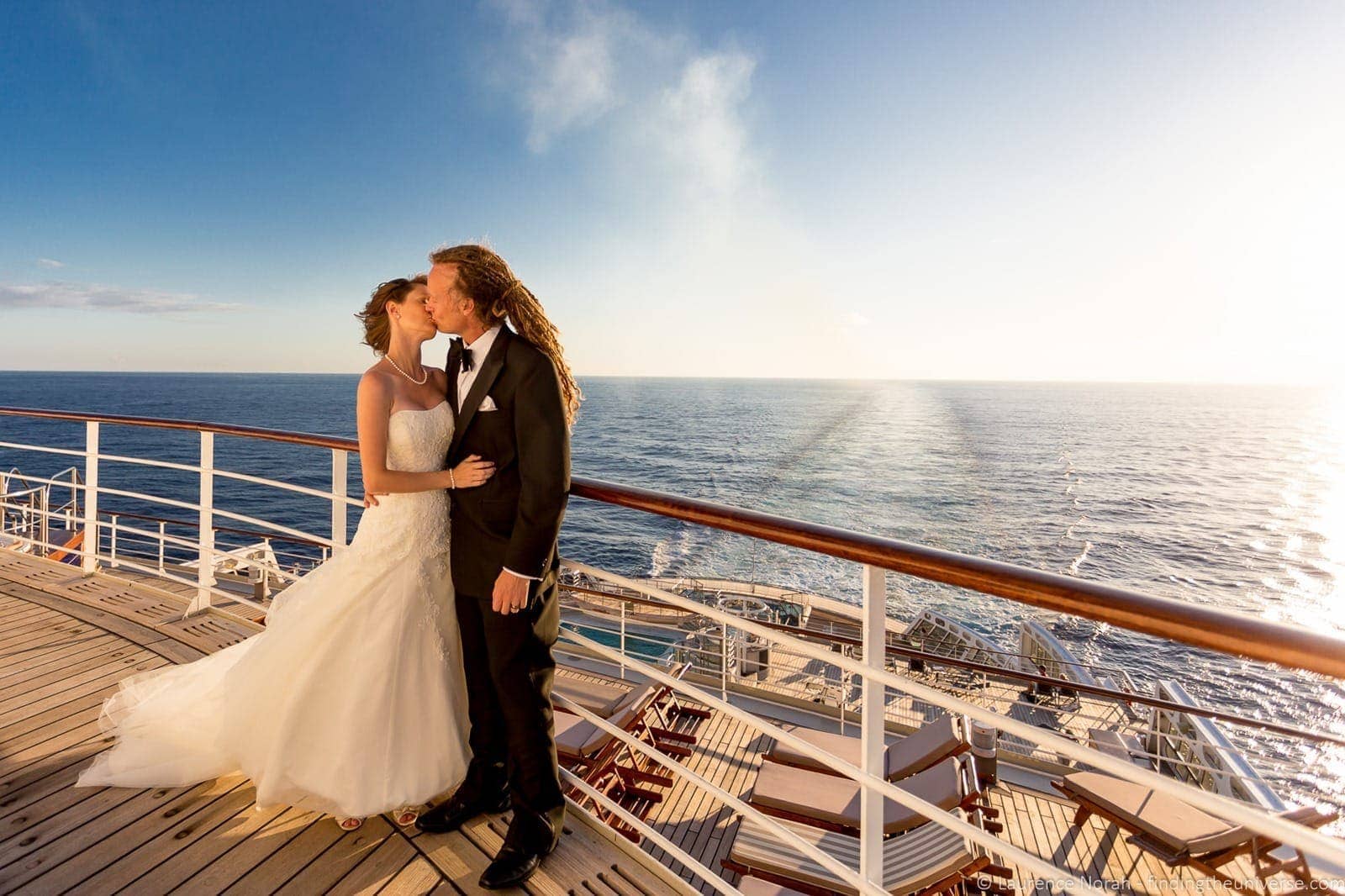 Driving Route 66
We love road trips, and Route 66 is probably one of the best known road trips in the world. So when the opportunity arose to use a small campervan in the USA for a few weeks, we naturally leapt at the opportunity to drive the 2,000+ mile route from Los Angeles to Chicago.
We followed the route as faithfully as possible, passing through the incredible landscapes of the west, and stopping at myriad small towns and quirky attractions along the way. It was an epic road trip, and one I recommend for anyone who wants to experience some classic Americana.
When we reached Chicago, we turned around and followed the Oregon Trail all the way to Portland. But that's a story for another day.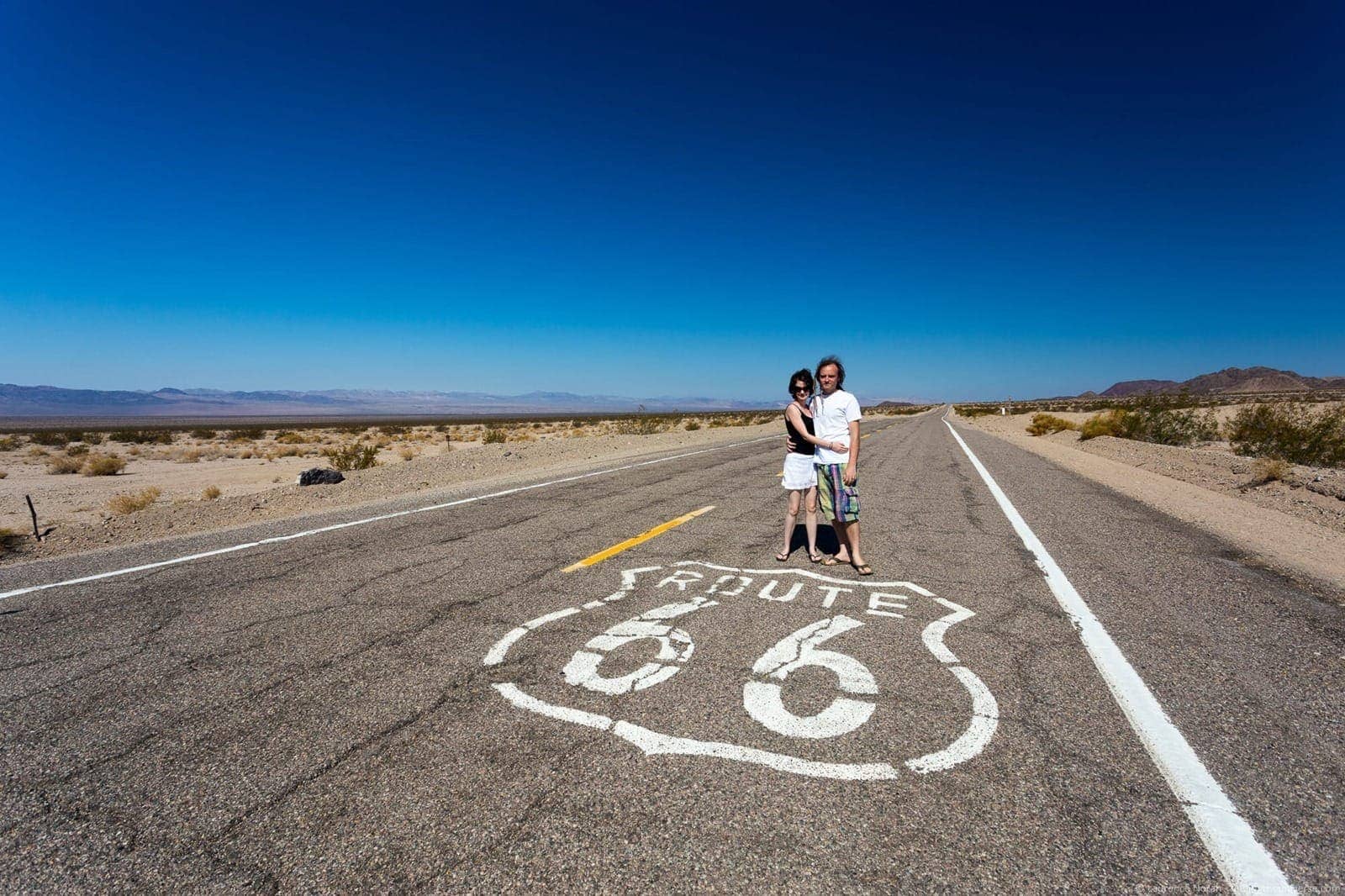 Riding the Orient Express
Our favourite mode of public transport has to be the train. There's something so relaxing about the gentle motion as it hurtles through the country, and the views from the window can be wonderful.
Jess had always wanted to ride the legendary Orient Express, and thanks to our blogs, that was a dream we were able to achieve in 2015, when we rode the Venice Simplon-Orient Express train from London to Venice.
It was a really fantastic experience, evocative of travel from a bygone era. The trains are beautifully decorated, everyone dresses to the nines, and the food on board was delicious. If you ever get the chance to experience it, I can highly recommend it!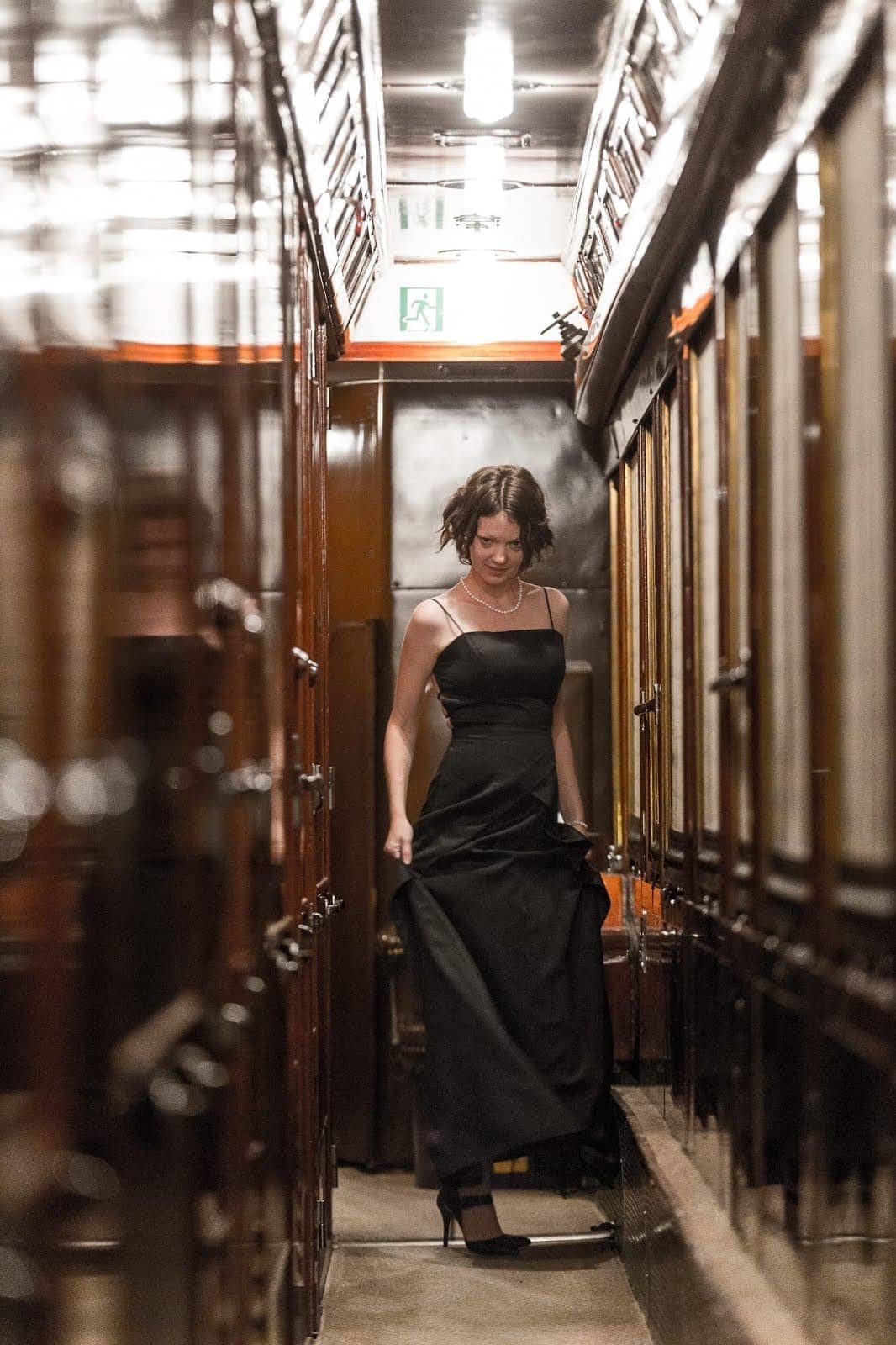 Connecting with People
When I started this blog, I had no idea that travel blogging was really a thing. Sure, I knew that people had blogs, and obviously people traveled. But it was only in 2012 when I first attended a whole conference dedicated to travel blogging in Girona, Spain that I realised this might be something you really could make a living from.
That conference in Spain opened my eyes to a whole world of possibilities, and it also allowed me to connect with people from all around the world. I'm delighted to say that I've built many lovely friendships with all kinds of people as a result.
As well as the blogging community, we've also been thrilled to build a community around the blog. Through our Facebook group, newsletter, comments on the blogs, social media accounts, and e-mails from readers, we've connected with thousands of readers from all around the world. This has been a truly wonderful part of running our sites, and hearing from folks we've helped with their travel and photography decisions is always an uplifting experience.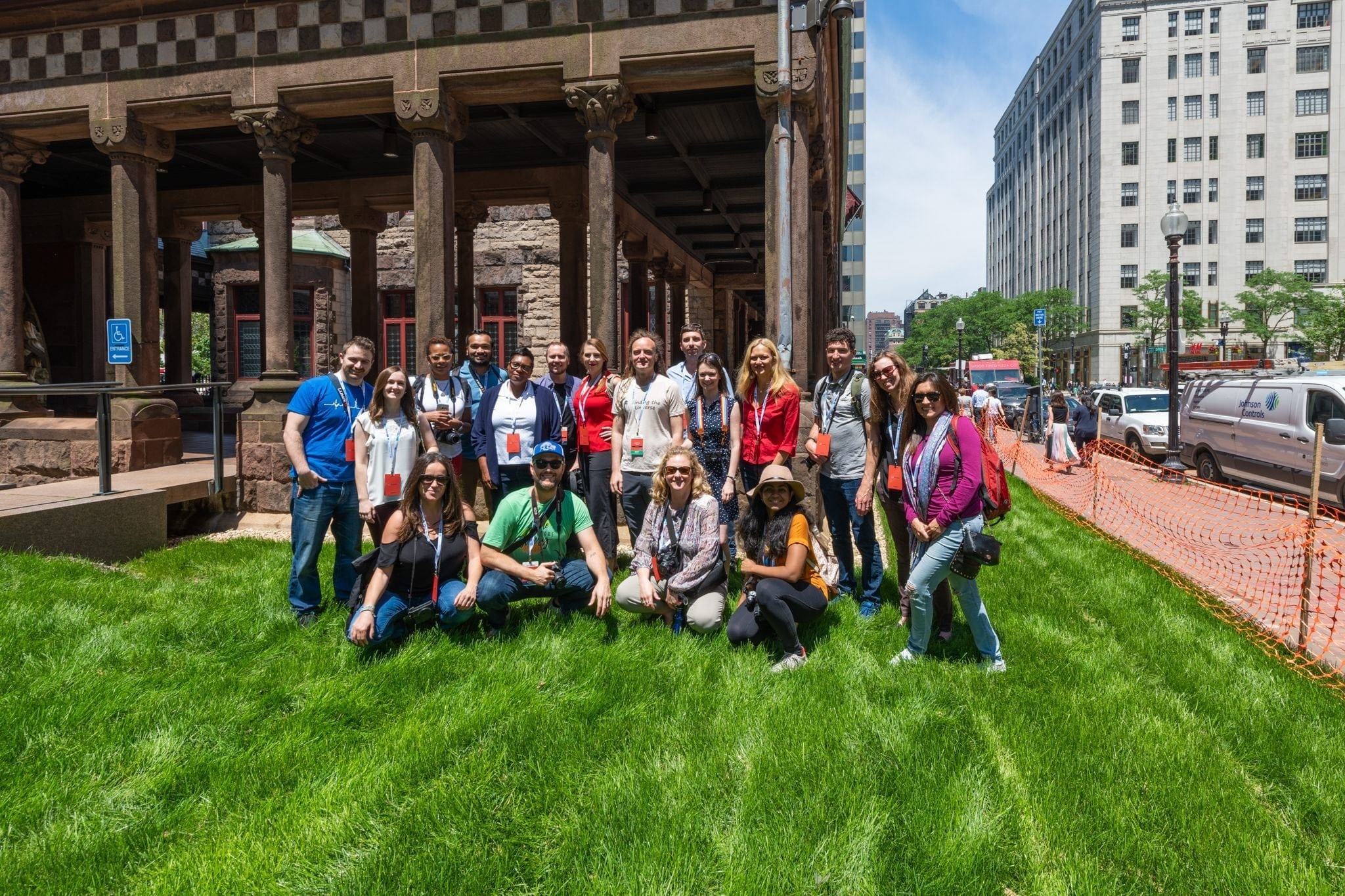 Getting to Travel for a Living
I've picked out some of our favourite trips from a decade of blogging, but honestly, just being able to do something we love full time has been huge. Of course, it has been a lot of work, and I work far more now than I ever did in the past. The concept of a weekend or office hours are pretty much non-existent.
The difference is that for the most part it doesn't really feel like work. Of course, there are elements of running our own business that aren't exactly a thrill a minute (accounting and taxes spring to mind), but the bottom line is that we get to travel a lot, and we've had some really amazing adventures.
The blog has allowed us to really explore some of our favourites parts of the world, from the USA, to the Catalonia region of Spain, to Scotland, Italy, Iceland, and the wider UK. It's been so wonderful to take a passion for travel and photography and turn it into something we really can do full time.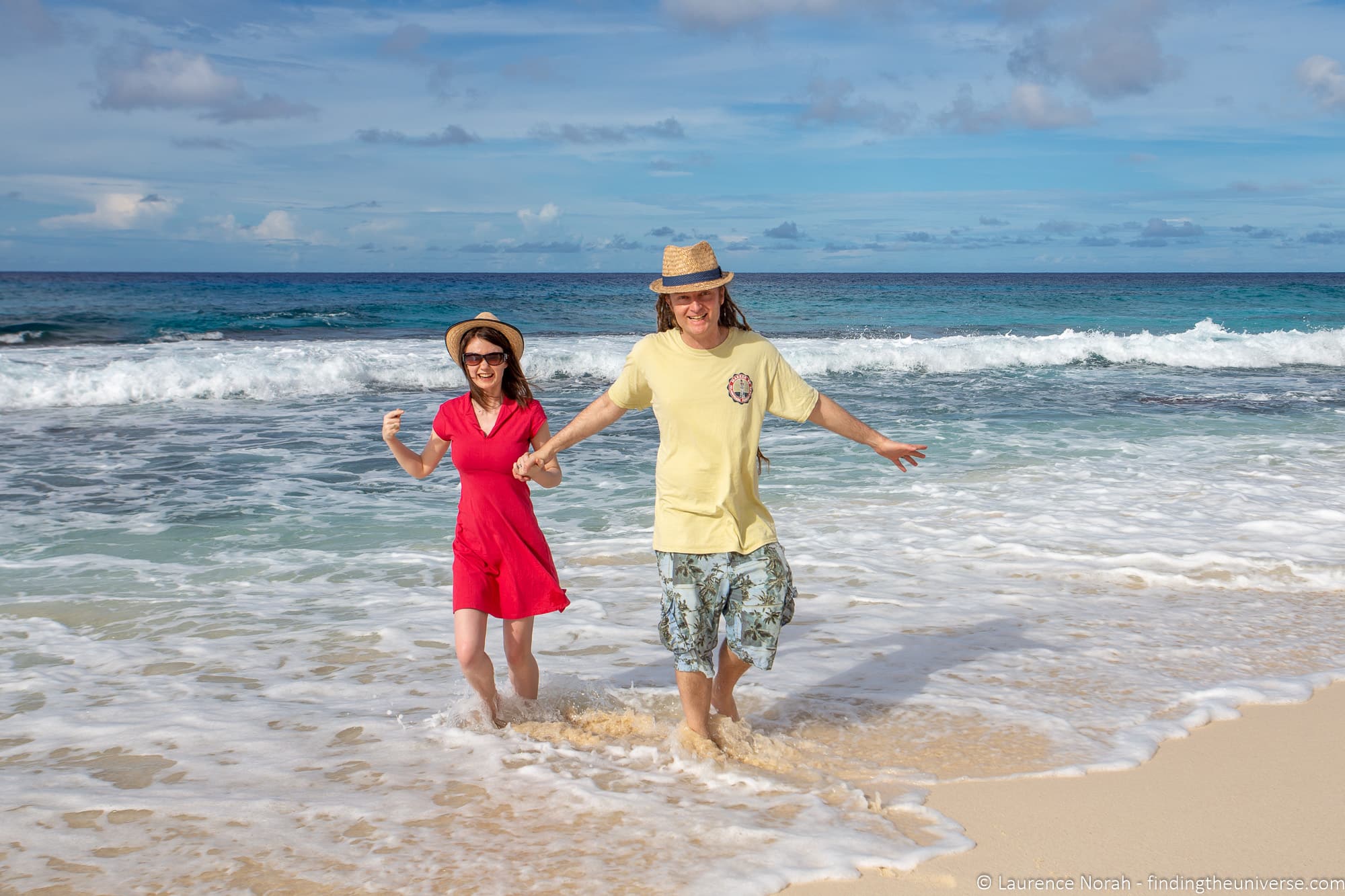 Actually Making A Living
It took a long time to turn this site into something that actually pays the bills, and there was a lot of trial and error along the way. I'll also happily admit that really it took meeting Jessica and applying a bit more business sense to the whole thing that helped transition this from a fun hobby to an actual business.
For the first few years the site definitely didn't make enough to sustain a living, and whilst I put a lot of effort into it, it wasn't exactly a carefully directed and well thought through effort. I wrote pretty much whatever popped into my head with no real rhyme or reason.
However, we've worked on that somewhat, and now try to create posts that really help people to either travel better, or get better photos. Who knew that writing what people want to read would be a more successful approach?
If you're interested in starting your own travel blog, see my guide to becoming a travel blogger here, and our guide to starting a travel blog here.
Being Able to Give Back
One thing that has been a wonderful side effect of the blog making an income is that we've finally been able to start giving back. This has taken a few forms.
First, we have launched an initiative where we give a sum of money to charity each year. We started this in 2019, and you can see more about the charities we chose and why we chose them on this page.
Next, we wanted to give back to our community, because the people who read the blog are the ones who actually make it possible for us to make a living doing it. We've been running a monthly giveaway since 2018, and every month we give away a number of travel and photography themed prizes. To date, we've given away over $10,000 USD worth of prizes!
Finally, we've been aware for some time of the impact of our travels on the environment, so since 2018 we've been carbon offsetting all our travel. We are also much more conscious about the way we travel and how it impacts the environment. You can read more about that here.
We hope to be able to continue to give back in more ways in the years to come!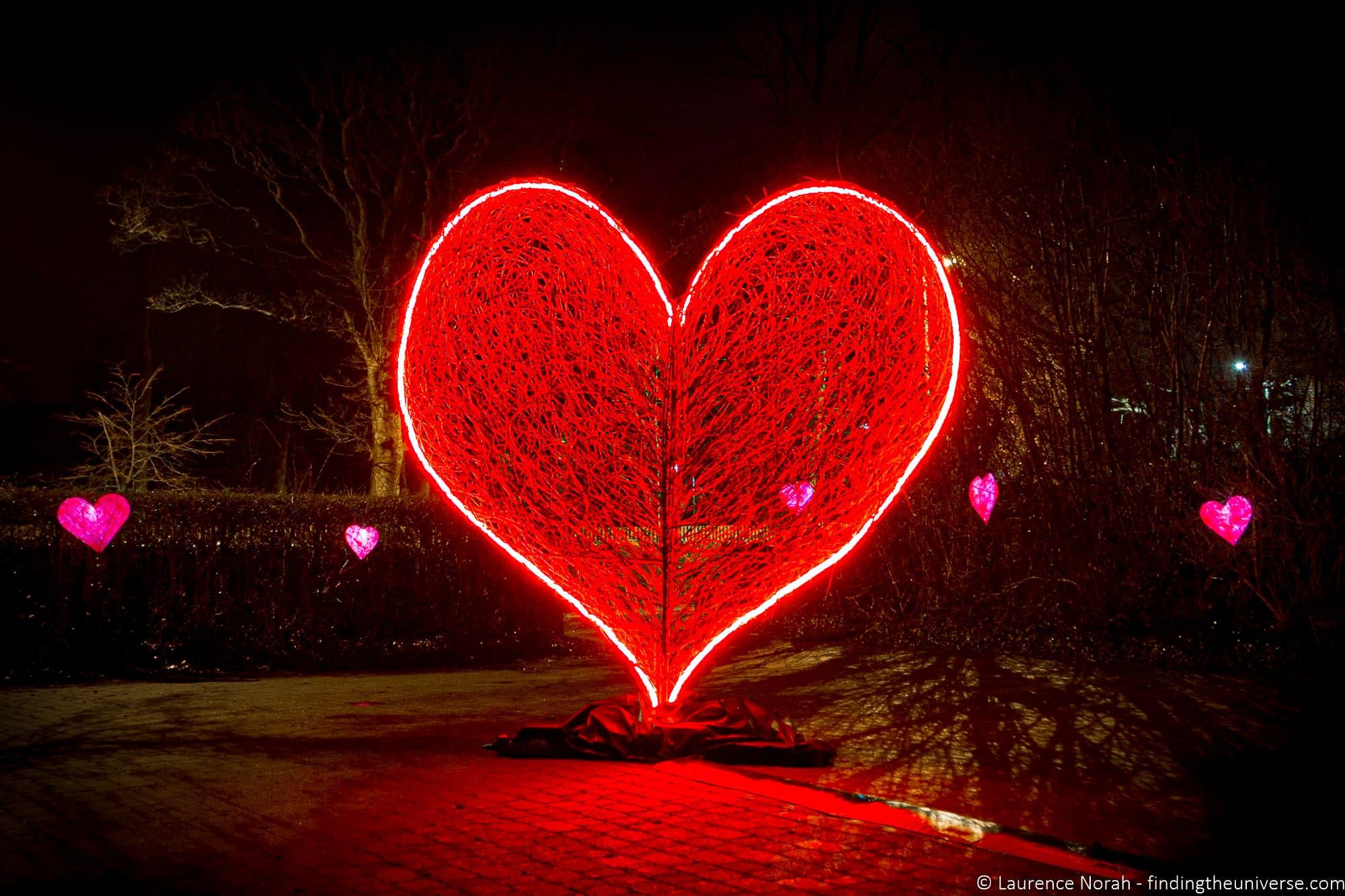 Helping People Learn Photography
Ever since my parents gifted me a film SLR camera when I was 13, I have always loved photography. I also love to share what I know about photography with others, and have been lucky enough to do just that at conferences, workshops, and events around the world.
In 2016, I spent a huge amount of time and effort putting down everything I knew about photography, and packaging it up into an online travel photography course. Since then, I've been able to help over 2,000 people learn how to take better photos, some of whom have gone on to make a living from their photography!
One of the best things about the course is that I've been able to build a lovely online community of awesome photographers who support and encourage each other on their journey. The course exclusive facebook group has regular challenges and posts from members around the world, and you can see some of their photos on the courses public Instagram page here.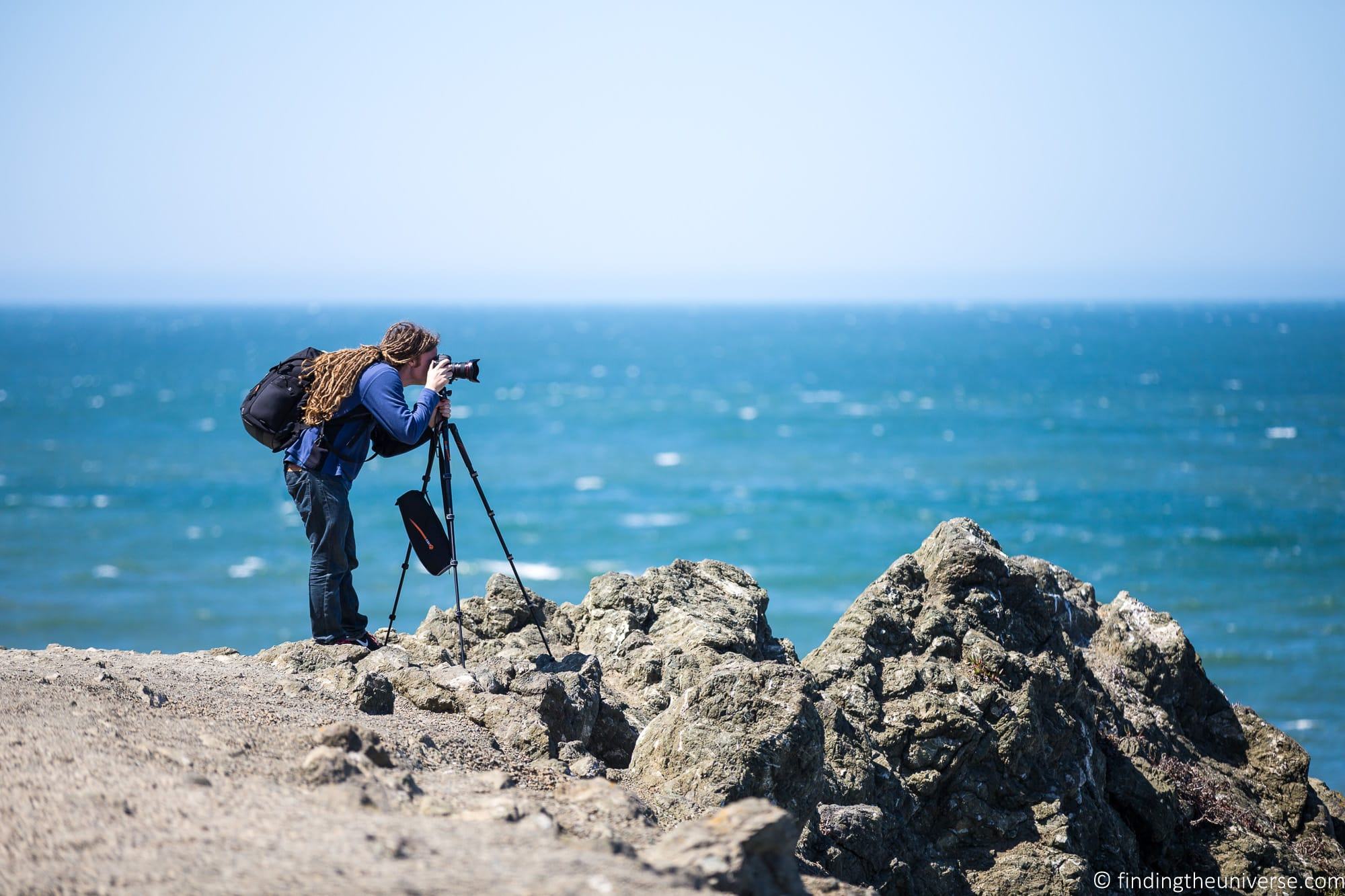 What's Next?
As you're no doubt aware, 2020 has been an interesting year. A global pandemic has put the brakes on travel worldwide, and naturally we have been directly affected. Less people are researching and booking travel, and this has directly impacted our livelihoods.
The good news is that we're not planning on going anywhere. We're confident that travel will recover in the longer term. So we'll continue to focus on creating content to help people plan their travels, and get better photos.
In the short term, obviously, we're not going to be travelling for a while! Thankfully, we have an extensive catalog of previous trips that we still need to write about, and now we finally have the time to do just that.
We hope to keep sharing travel & photography tips, advice and information for another ten years. Hopefully we'll still be running our blogs, sharing content, and taking wonderful trips. Thanks for reading – you make it all possible!