Living in the shadow of one of New Zealand's
top day hikes
means I get regularly asked about what sort of preparation folks need to do in order to have a comfortable and safe walk. It's a subject that's close to my heart, having done a fair amount of walking, particularly during my time in Australia, where the heat can make for a challenging experience. I thought an article on preparing for a day hike would come in handy.
First of all, what do I mean by a day hike? Well, as the title suggests, this would be a walk that lasts for no more than a day. The distance would really depend on the type of terrain, but would rarely be longer than 30km, although walking 50km in a day is certainly achievable for fit individuals. I'd say an average of 20km would be more likely.
With this in mind, there are certain items of equipment that you aren't likely to be needing on a day hike, compared to a longer hike. These mostly revolve around eating and sleeping equipment – there's little point lugging a tent, sleeping bag and cooking gear if it's not going to be used. So what do you need then?
Pre trip preparation.
The most important part of the trip is preparation. Here are some things you should keep in mind:
Weather
You need to know what the weather conditions are likely to be on the trip you are going to be taking, and what extremes are possible to occur. It may be that the weather forecast for your alpine hike is glorious sunshine, but be aware that forecasts are not always totally accurate. So you need to be aware of what conditions may occur in the season you are hiking, so you can prepare appropriately. It may be predicted to be sunny, but you don't want to be stuck on the top of a mountain in shorts and T-shirt when it starts snowing.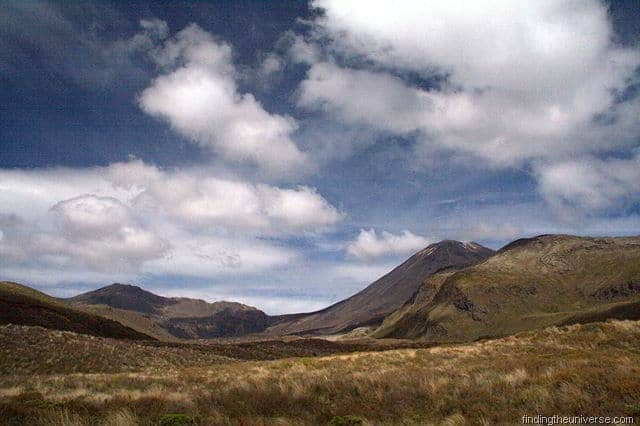 Route
Having a good idea of the route you are going to be taking is essential. Sometimes tracks will be well marked and full of people, other times you'll be walking on your own trying to figure out which bit of rock you're supposed to be aiming for. A detailed map of the area will come in handy. If the route is really out of the way, then a GPS may be a good option. As well as the actual direction of the route, be aware of the sort of ascents and descents you are going to be doing, so you can be mentally prepared in advance for the potential challenge ahead, as well as alerted if you are going off track.
Clothing
Appropriate clothing is critical for having a comfortable and safe walk. You need to be wearing and carrying clothing that will get you safely to the other end of the walk in whatever conditions mother nature is likely to throw at you.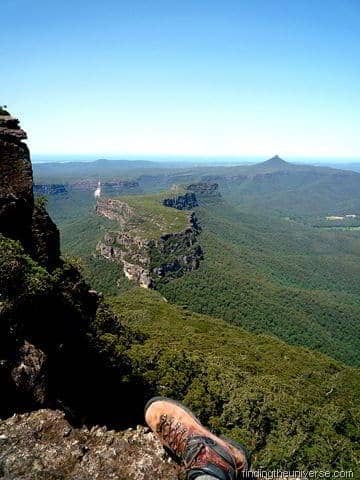 The layering system of clothing is the best way forward. All this means is that you have a number of layers that you can put on and remove depending on the conditions, from shorts and a T-shirt up to thermals and a waterproof outer shell. Of course, based on your knowledge of the likely conditions, don't go way over the top. If you think it's likely to be cold and wet, then the sombrero and flip flops are unlikely to get much use.
Based on the conditions, therefore, you need to decide what to take that will keep you warm, dry and safe. I would recommend that for maximum comfort you get some clothing that is specifically designed for outdoor activity. Standard T-shirts are more often than not made of cotton, which gets wet easily from sweat and then doesn't dry for ages, leaving you uncomfortable.
Properly designed walking clothing, manufactured from synthetics such as polyester, will take the moisture away from your skin and dry quickly, resulting in you having a far more pleasant walking experience. This principle works all the way though – so you would want something like a polyester fleece rather than a cotton hoodie as an interim layer, then a walking jacket on the outside.
Obviously you can spend as much money as you like on gear that will promise you wonderful things. Personally I've found little difference in performance between the cheap brands and the expensive ones, particularly for things like base layers. You may want to spend a little more on an outer jacket to ensure you get something truly waterproof (keeps the water out) and breathable (lets your sweat out).
As an example of clothing, here is what I took on the Tongariro Alpine Crossing and Mount Ngauruhoe ascent, a 19.5km day hike which peaks at 2200 metres and has the potential for bad weather at any time of year. This walk was done during Spring, when snow was still lying on many parts of the track.
Merino wool thermal base layer (long pants and T-shirt)
Nylon walking trousers with zip off legs for shorts
Two fleeces, a thin one and a jacket, both polyester / nylon
A gore-tex windproof jacket
Gloves
Thick wool walking socks
Walking boots
For much of the walk, even though it was windy and there was snow on the ground, the weather was absolutely glorious, with the sun beating down, so all I wore was the thermal base layer and trousers, with everything else in my backpack. During the descent phases, when my body wasn't generating as much heat, I put the thinner fleeces on.
The message here is really to do your research on likely conditions, and take everything you think you may need. It is better to have it and not need it, than to need it and not have it.
The last item of clothing, and perhaps the most important, is that of footwear. Your feet are going to be transporting you a long way, and you are going to want them to be comfortable. There are endless varieties of footwear available. What you want to do is to wear boots that you have broken in, that are comfortable, and that don't give you blisters. On trickier terrain, walking boots provide critical ankle support as well as solid grip. When it's wet and rainy, they should be waterproof.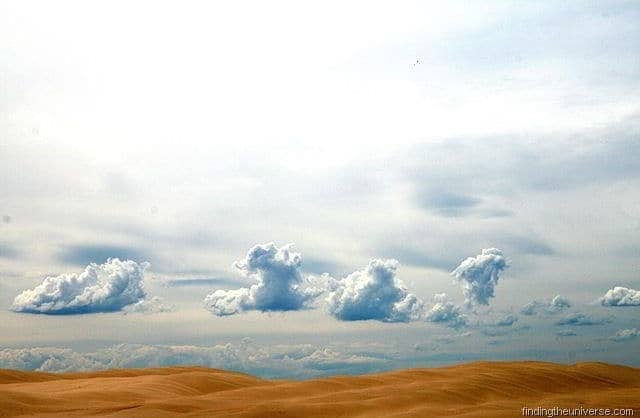 Buy your boots well in advance of your walk from a reputable store who can help you out with getting the correct fit for your feet, and walk in them for a while to "break them in" before tackling any serious hills. Pair them with some good walking socks. A good trick is to wear a pair of thin socks underneath the wool socks, to minimise friction and the potential for blisters.
Food and Water
Walking is a great activity for burning off energy, so you want to make sure you give your body enough food to last you through the day. Ideally you want food that releases energy as the day goes on rather than the quick release that you may get from chocolate. Muesli bars and nuts are a great choice, as well as sandwiches. Of course, chocolate is a good idea anyway, you'll want to reward yourself at the top of the mountain with something. Carry enough food to keep you going throughout the day, and bear in mind that it's more efficient to eat regular small snacks instead of one big meal so as to keep your energy levels from spiking and crashing.
The most important thing to carry, however, is water. You can last for three weeks without food, but only three days without water. Dehydration is a very serious danger when walking, signs include dizziness, headaches and nausea, and you need to avoid this at all costs.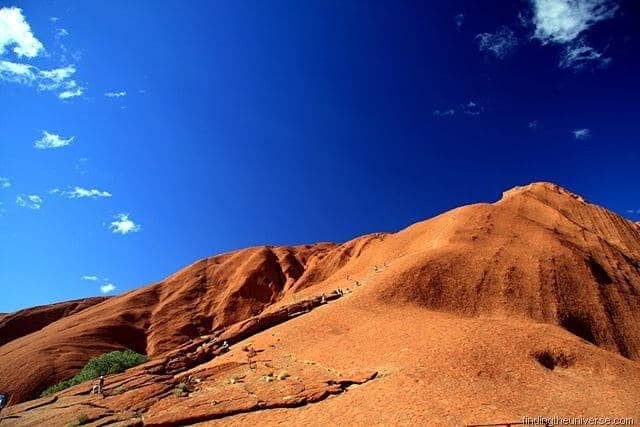 You will want to carry an absolute minimum of 2 litres, and if the weather conditions are liable to be hot, then far more. Drinking a litre an hour is a perfectly reasonable amount on a hot day, so carrying five litres of water is not unheard of. Yes, water is heavy (a kilo a litre) but as the day goes by you will drink it and your pack will get lighter.
I cannot stress the importance of carrying sufficient water enough. A great way to keep your water intake up is to buy one of those bladders which goes into your backpack and feeds a tube round to your mouth. This way you can take sips as you go without having to stop and go through the hassle of finding your water bottle. Sometimes water is available on the track, but more often than not it isn't, so don't count on it.
Other gear
Obviously you are going to need a comfortable bag to do the walk. A day pack of around 20-25 litres should be more than enough to fit all your gear in. You really want something with straps that come around your waist and chest to help distribute the load and keep it stable. Also, I'd recommend something which lets air flow over your back to keep the sweat from building up.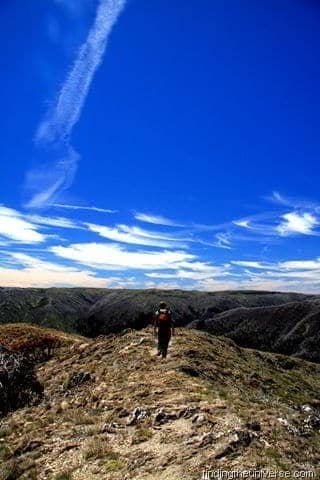 If the weather is likely to be hot and sunny, and even if it isn't, sun cream is usually a good idea, as are a hat and sunglasses.
In terms of emergency gear, a mobile phone is quite likely going to be the single most useful item you can carry, although don't always count on reception. For any walk, you should let someone reliable know where you are going and when you are expected to be back, so help can be summoned should you not appear. Beyond that it depends on the conditions you are likely to be encountering for the sort of extra gear you should be taking, from crampons and ice axes to survival shelters and torches. Most day hikes won't require this level of gear however, some plasters will usually suffice, and perhaps walking poles if you find them to help with any knee troubles.
Finally, plastic bags always come in handy. If the weather turns bad, you can wrap all your electronic gear in them to keep it safe, such as cameras, phones and so on.
The hike itself
Now that you are ready for the trip, the most important thing to remember is to enjoy yourself. You're out walking for the scenery and the views, so take your time, take lots of photos, and generally have fun. If you find yourself struggling, take more breaks. If things seem really too difficult, or the weather starts to close in, don't be afraid to turn back.
As you walk, take in plenty of fluids, and don't forget to snack from time to time. If it's hot, re-apply sunscreen regularly – sweat will likely cause it to lose its effectiveness over time.
Do your best to stay on the marked tracks, particularly if it is a busy route. Erosion caused by walkers straying off the paths can be a real problem, so try to help out where you can. And naturally, take out any rubbish you bring in 🙂

Well, that's about it on the topic of day hikes. If you've got any questions, or have anything to add, feel free to pop them in the comments below. Also, you may want to take a look at this article, detailing my three favourite Australian day hikes. Enjoy!