One of my favourite walks in Tasmania was the five hour return hike out to Cape Raoul, on the Tasman Peninsula.
This is a hike that takes you though native bush and out to cliff tops with quite frankly terrifying drops. There's little in the way (ok, nothing in the way) of safety barriers, other than a very ominous sign at the beginning of the trail warning you of pretty much certain death if you choose to undertake the walk.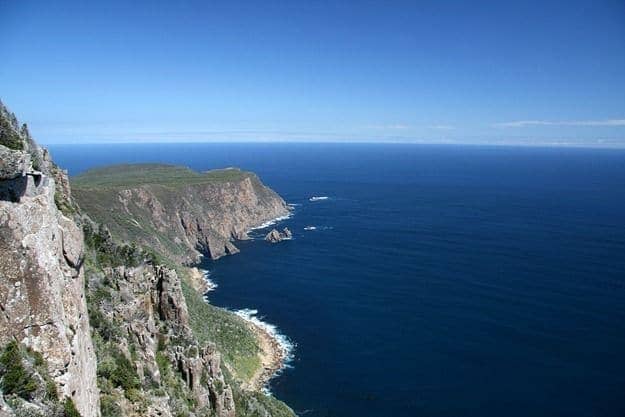 The first big view of the walk out to Cape Raoul, Tasmania.
Certain death aside, this is one walk that should be on your to do list when in Tassie. The views are absolutely incredible, and the scale of the scenery on offer is breath-taking. Enough of the talking already. Lets get on with some photos!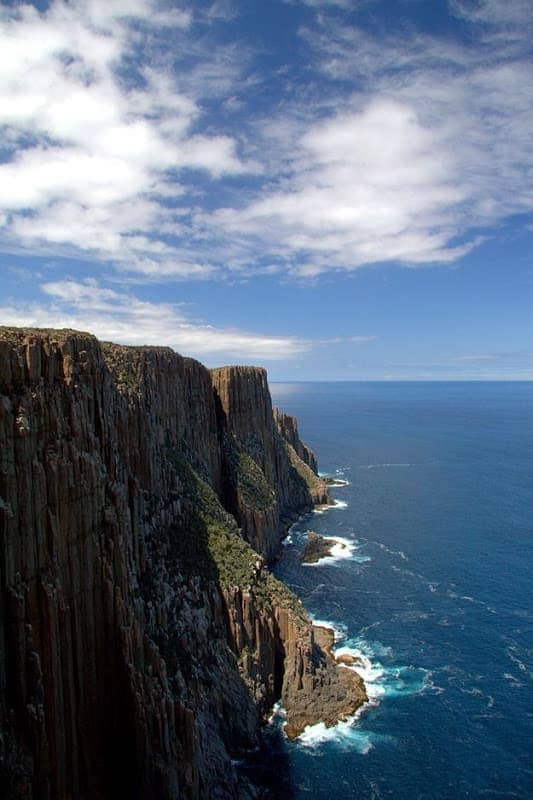 The stunning cliff walls of the Cape.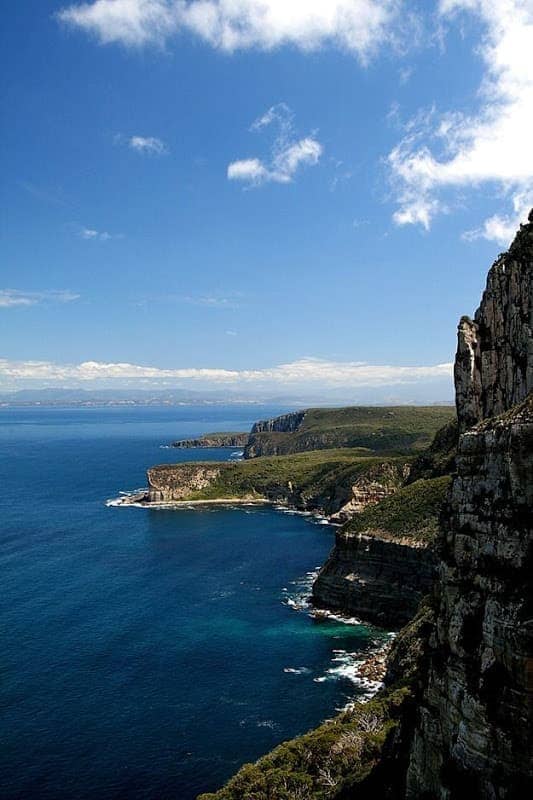 Looking back along the coast line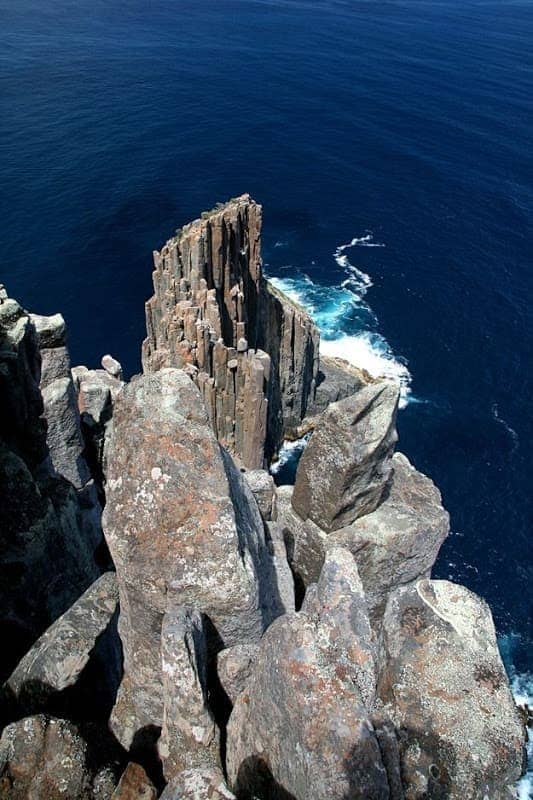 The walks half way point. Great spot for lunch!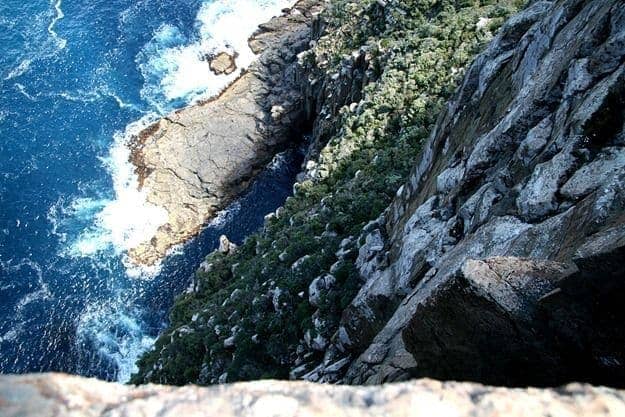 Looking down. Don't try this at home.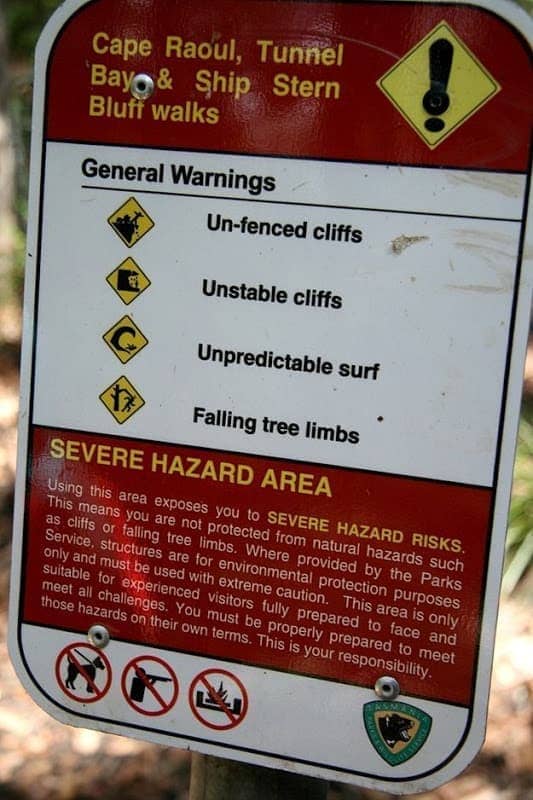 Health and safety. Serious stuff.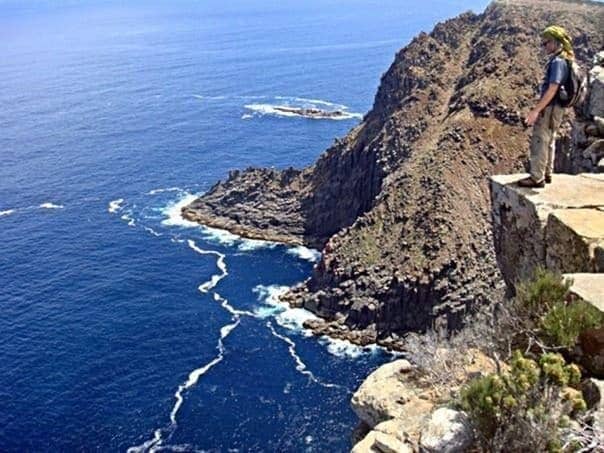 I paid attention to the health and safety. Honest mum.
And that's Cape Raoul in photos! It's a truly wonderful walk in one my favourite Australian states. If you want to know more about this walk, take a look at the Tasmanian parks and wildlife service's excellent 60 Great Short Walks page, of which this is number six! And before you set off on this, or any other walk, you may want to check out my tips for preparing for a day hike. Then, you could check out my favourite day hikes in Australia to get more inspiration.