For today's post I thought I'd share some of my favourite photos from my first four months of living in France. The surrounding area holds all kinds of attractions, plus the rural nature of our current living arrangement makes for all sorts of lovely shots. Here are some of them!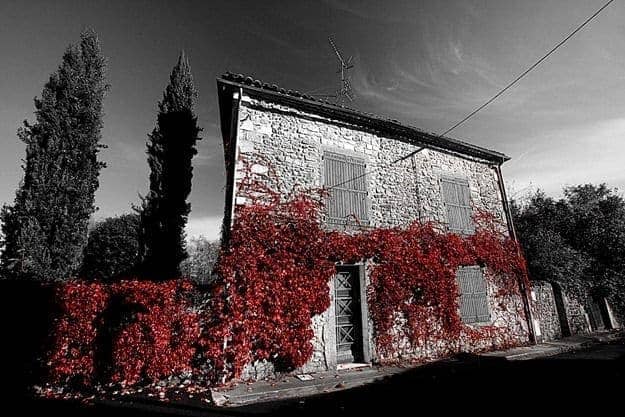 The local towns and villages err seriously towards the cute. Old, plant covered buildings, beautiful shutters, serious stonework. What is not to love!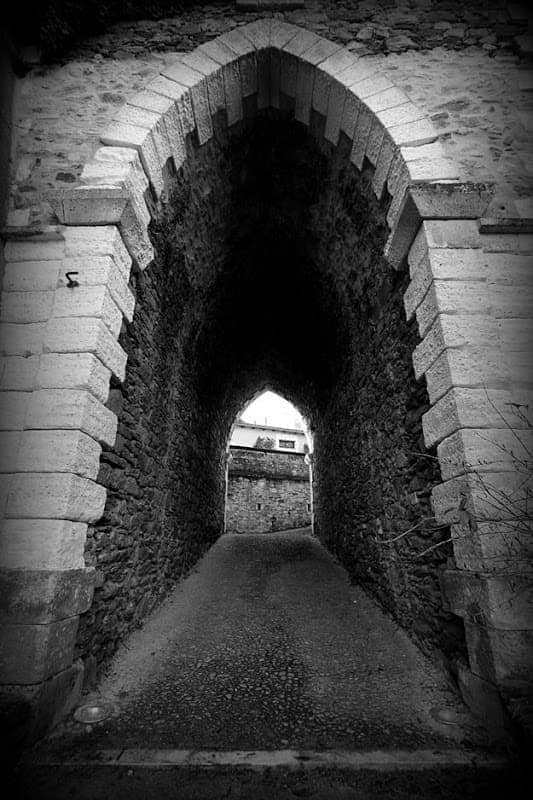 Our closest town, Nontron, is famous for it's knife making. I'll be writing about that soon. In the meantime, here's an arch under the town castle.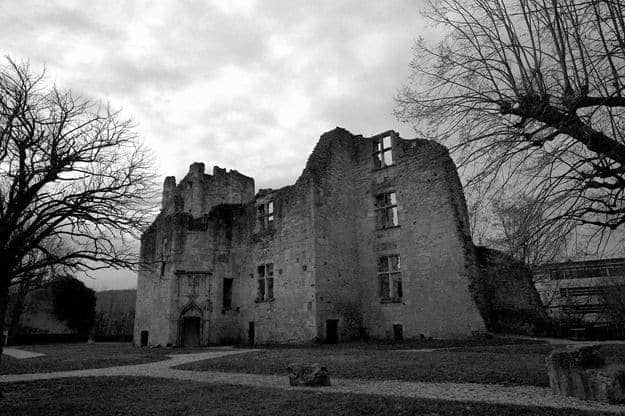 Our regional capital, the town of Perigueux, has over 2000 years of history to explore – from its early Gaulic and Roman roots, to a fascinating medieval town centre and a UNESCO listed cathedral. This is Barriere Castle, a 12th century castle which as you can see didn't do too well during the various religious wars and crusades of the time.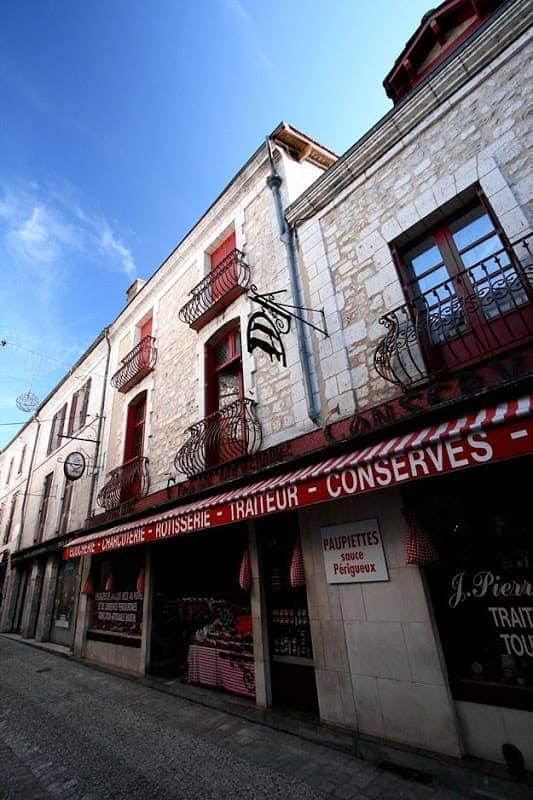 The town of Brantome is known as the Venice of France, largely because it has some water features going for it. It's not that much like Venice, but it doesn't need to be – this is an awesome little spot with fabulous restaurants and caves which once featured troglodytic monks. Who needs Venice!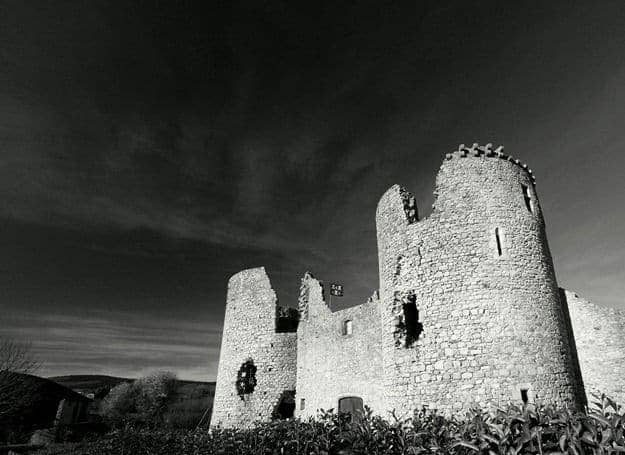 Castle also feature heavily in the surrounding area – this part of France is said to be the land of 1001 castles. From the Norman style ruins of those such as this at Lastours, to beautifully preserved Renaissance Chateauxs such as those at Jumilhac – there are castles here to meet every need, and we've been out to see a number of them!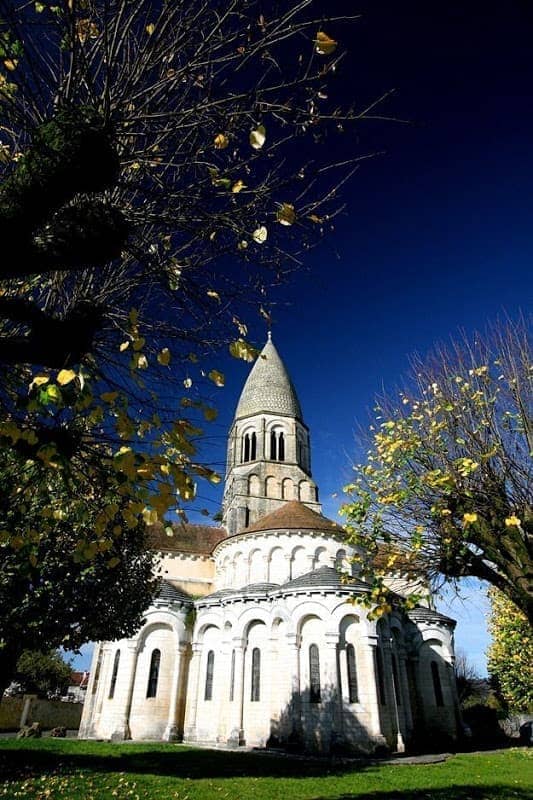 If you're a church buff you won't go short. This is the church in the little town of Montbron – as you can see, even the smaller villages have pretty impressive churches going for them. Visit the larger towns of the region, and the splendour just grows and grows!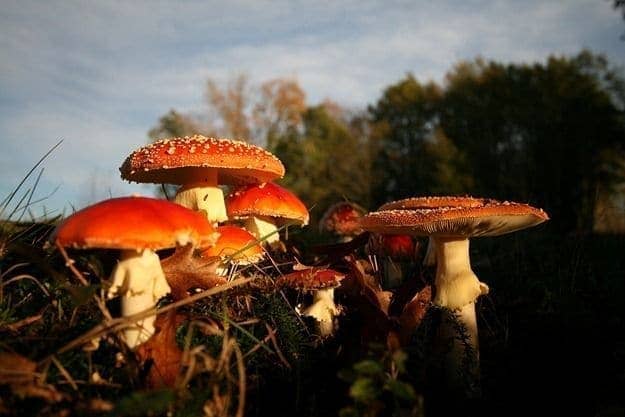 Food is a big deal in France as well I have learnt. I wouldn't go for these mushrooms, but there are nearly endless varieties of mushrooms that you can eat, and during the months of October and November, the surrounding woodlands are filled with hopefuls searching for treats to serve up.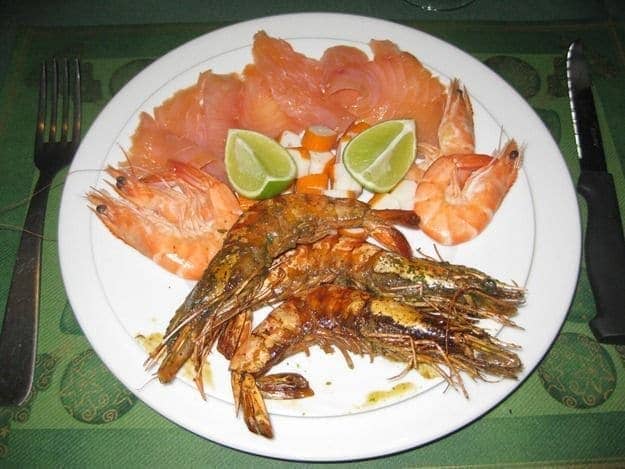 …and if you do go out to eat (which we do, often!).. you can be assured that you will not end up hungry! This was just the starter in a four course Christmas Eve meal!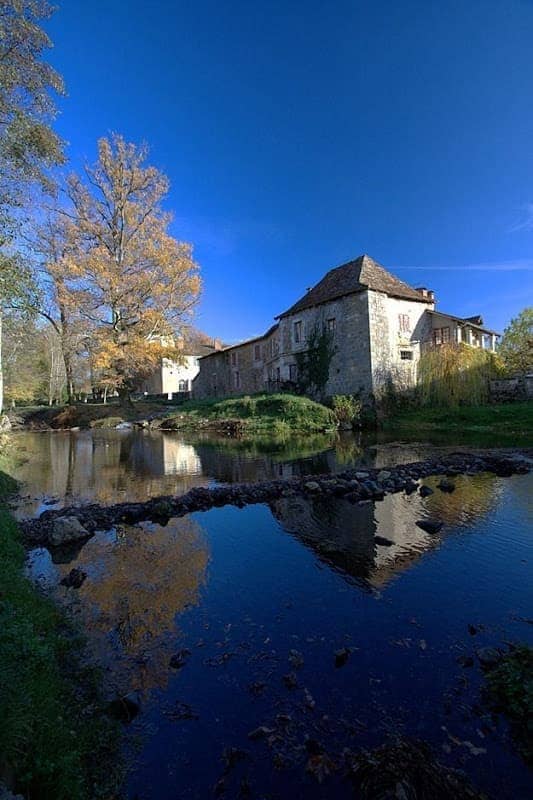 France has so many pretty villages that there is even an association of pretty villages. St Jean de Cole is a nearby village on the list, and also holds the title of being the village with the prettiest roofs in France. Who knew such a thing even existed!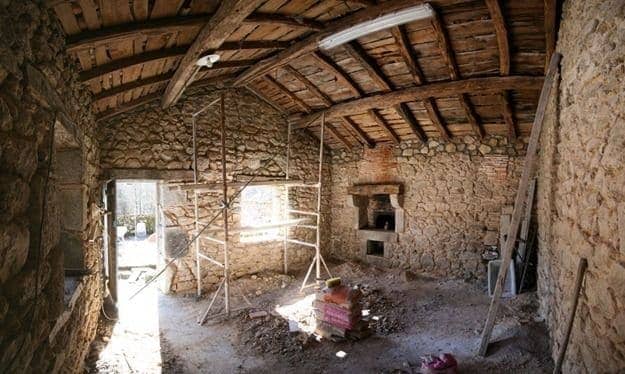 Slightly closer to home, and we have our own bits of crumbly building to get excited about. This is going to be a new kitchen at some point, after a bit of work, Formerly it was the bread oven, which is what the hole in the far wall is all about. That is going to be restored to former glories.. if we can find a door to fit!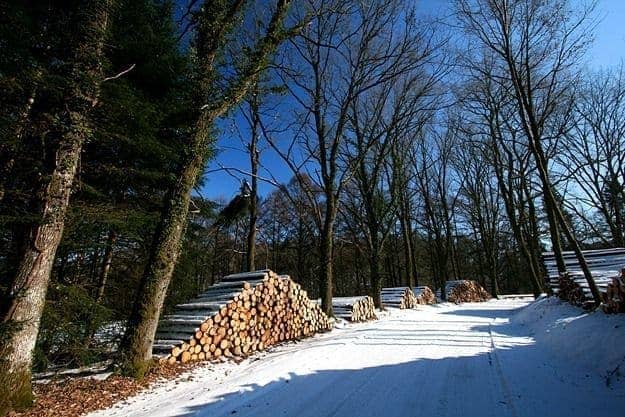 Like most of Europe, we also got hit by the freak snowy weather in the last month. This being rural France, our roads stayed snow coated and slippery for a couple of weeks – snow ploughs and salt spreaders do not feature highly on the local councils budget!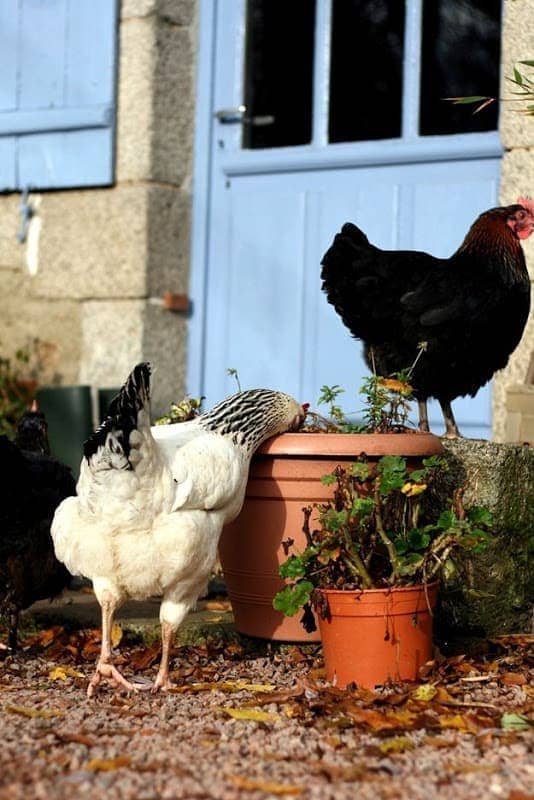 Rurality has its benefits. We have acquired four chickens who produce incredible eggs, as well as possessing fascinating personalities to amuse us.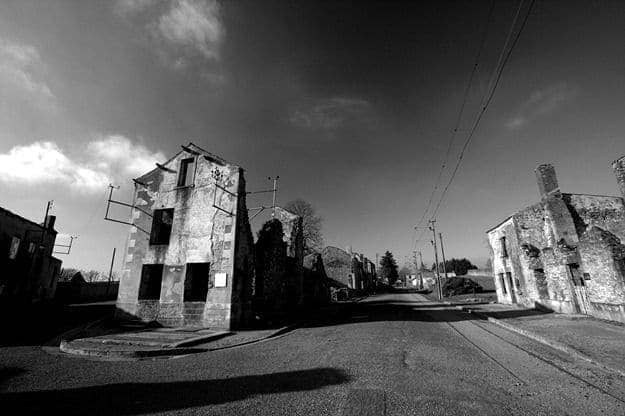 History is never far away, and France has no shortage of that. More recent history here, in the village of Oradour Sur Glane, site of the most devastating civilian atrocity in France of the second world war. A staggeringly moving place to visit.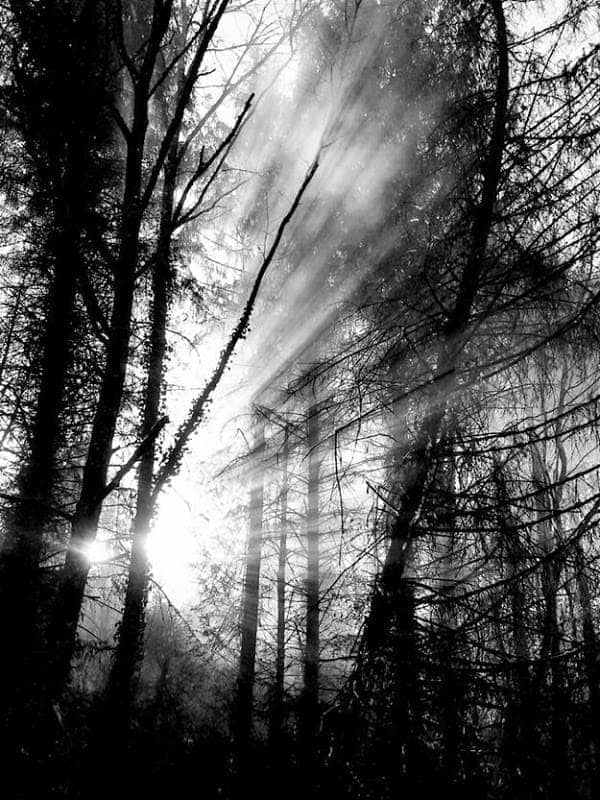 And finally, three photos of our garden, which is a mix of open land and woodland, and is also home to our small campsite operation. It is a wonderful place to explore and relax in 🙂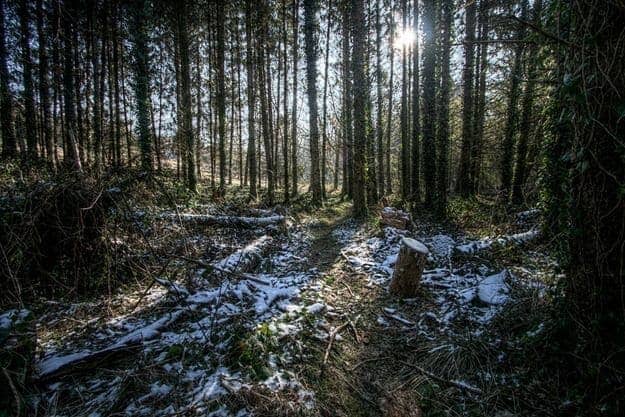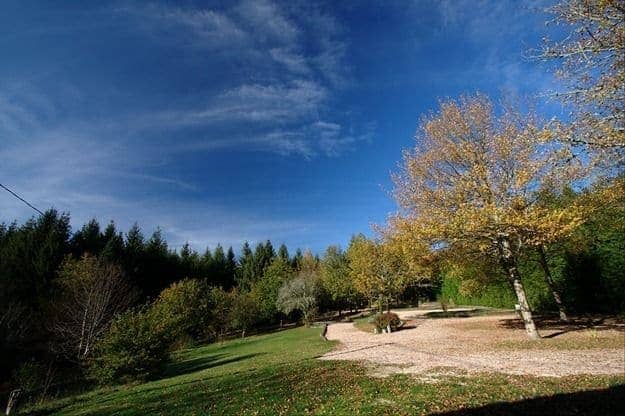 And that was four months in France, neatly summed up in pictures. As the days grow longer and the light more abundant, I'm hoping to get out even more and be able to share more of my adventures with you. Don't forget to check out the sites facebook page for even more photos from my travels!