After Guinness, if I asked you to name something typically Irish, I suspect you might go with Irish dancing. It's that strange dancing which looks a bit like someone has attached two bodies together – the top of which stays entirely still, the bottom of which behaves as if possessed by the devil.
It was explained to me by a practitioner of the art that this style evolved as a result of dancing being banned by the British, who would peer in to kitchens or parlours, or wherever else it might be that they could peer in, to see if any dancing was going on.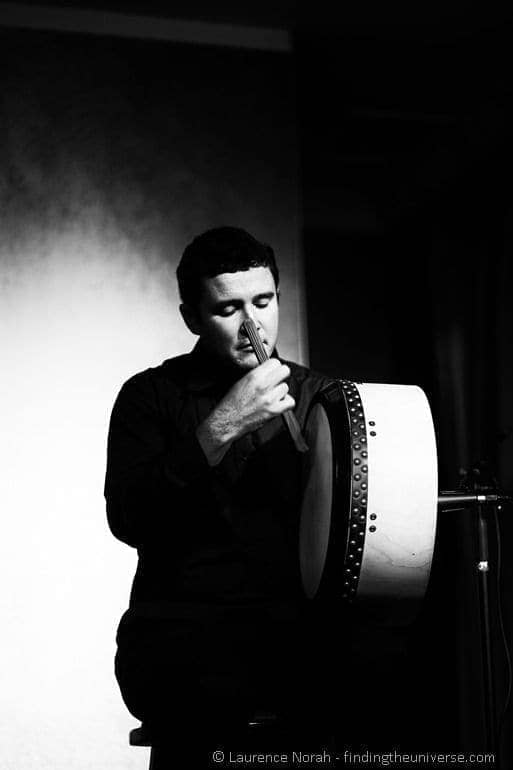 To trick the authorities, the Irish would dance as if their bodies were split in half. The top half would present the appearance of someone doing not very much, whilst the lower half would be dancing a crazy jig. And the authorities would suspect nothing!
Now I tell you this story, it seems seriously unlikely. People jigging around in their houses, performing mundane tasks with their top halves whilst dancing a jig with their bottom halves. Still, I'm sure no Irish person would make up something like this to fool an unsuspecting tourist like me.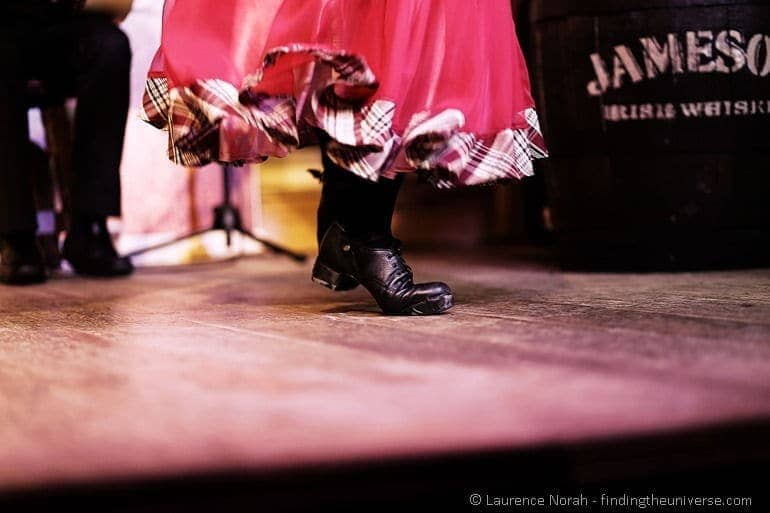 Anyway, the point of this tale is that Irish dancing is, well, Irish. As Irish as Guinness and green things. Which was why, when invited to take part in an evening of Irish dancing, eating and general cheer, we couldn't turn it down.
And so it was that at 7pm on a Friday night, we found ourselves in a medium sized room, sitting down to dinner with a great many other people, in front of a stage and conveniently near a bar, for a few hours of fun.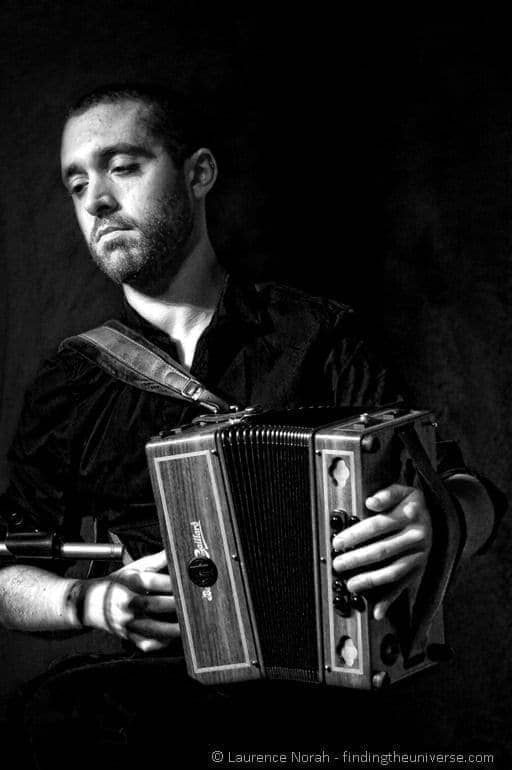 And what fun it was, as hopefully some of these pictures demonstrate. There were three chaps playing instruments and singing a whole bunch of classics, including my favourite Irish style song: "Whiskey in the jar". Vera even had an Irish coffee to accompany that one.
There were also four excellent dancers in traditional costume, who did some fairly mind boggling dancing. I have no idea how you move your feet that fast, or in time. I tried once. I was incredibly rubbish at it, being possessed it seems of two (possibly three) left feet.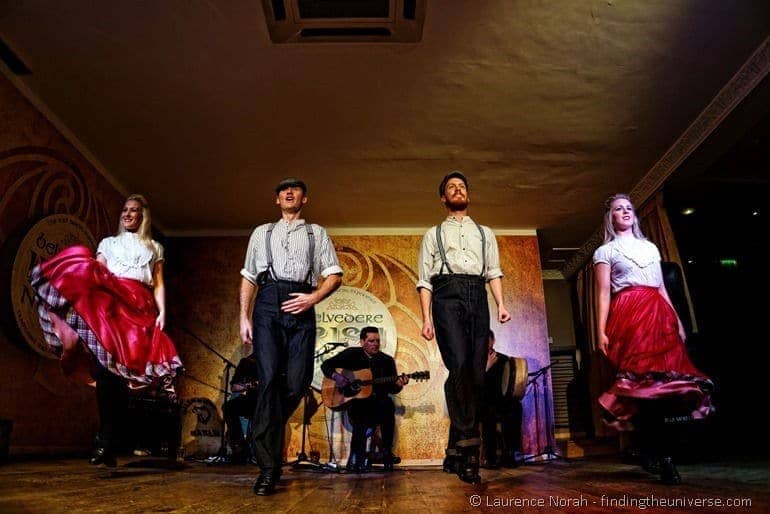 There was also a demonstration of the famous broom dance, which gave me visions of Dick Van Dyke cavorting around roof tops with chimney sweeps, all Mary Poppins and fake Cockney accent. Except this wasn't quite so traumatic.
Ok, it was traumatic for the audience members who volunteered to take part and learn. Although, they did far better than I possibly could. Still, the professionals made it seem a lot easier than it was!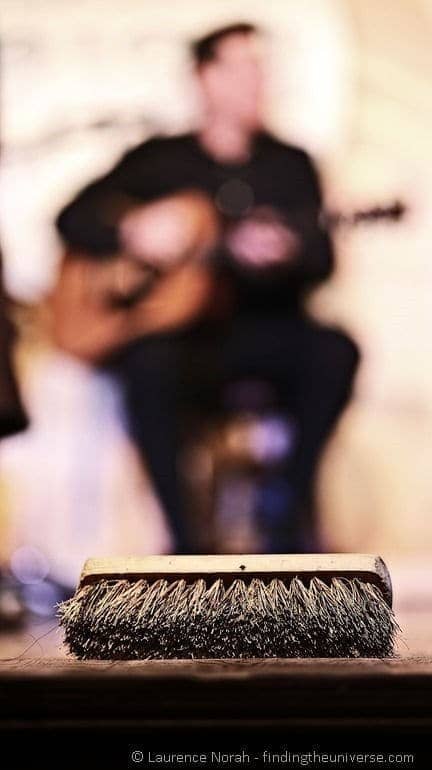 Throughout the singing and dancing performances we were brought a home cooked three course meal, featuring some classic Irish dishes, based off a fairly simple menu that offered two or three choices for each course. The food was excellent and came hot – no mean feat when so many plates were being served simultaneously!
Really, the evening was a great deal of fun, and we weren't the only ones to think so. The table of twenty Norwegian ladies next to us really got into the swing of things, with impromptu jigs bursting out of them as they ran in and out for essential cigarette breaks.
If you want to experience a spot of Irish fun in Dublin, you obviously don't have to go to a special night. Nearly every bar throughout the city seems to offer some kind of live music event.
But the Belvedere show is great entertainment, with the musicians' fingers never standing still, the dancers being really good at what they do (to my untrained eye anyway!), and you get a decent meal as part of it. Plus, if you're feeling particularly adventurous, you can get up on stage and give it a go yourself! If you like the sound of it, you can book your night here.
And that sums up our review of our Irish night at Dublin's Belvedere Hotel. If you're looking for more to do in Dublin, take a look at our guide to things to do in Dublin for more inspiration, as well as our review of the Dublin Pass to see if it will save you money.
Our Irish night at the Belvedere was provided to the two of us thanks to the nice folks at the Maldron Hotel Parnell Square, with whom we were spending our time in Dublin. The going rate, start times, location, and all the other information you might find yourself needing can be found at their website!