If you're heading to Dublin, perhaps following one of our Dublin itineraries, you might be aware of the Dublin Pass – an attractions pass that gives you free admission to a number of sights across the city.
We've used the Dublin Pass on a number of visits to Dublin, and in this post, we're going to give you a full run down as to whether or not the Dublin Pass is worth it for your trip to Dublin.
We'll outline everything you need to know about the Dublin Pass, go through some of the major attractions it includes, give tips on getting the most out of the Dublin Pass, and ultimately, help you decide if you should buy the Dublin Pass or not. Let's get started.
What is the Dublin Pass?
The Dublin Pass is a sightseeing pass for Dublin that gives you free admission to over 35 Dublin attractions, including many of the city's most popular paid sites.
It also includes fast track entry to a number of sites in Dublin, as well as a 24 hour Hop on Hop off bus ticket.
Note that when we reviewed the pass it was available as a physical and digital product, and you will see images of it throughout the post.
Now the pass is only available a digital product, although you can still print out the QR code at home if you don't want to use a digital pass on your smartphone.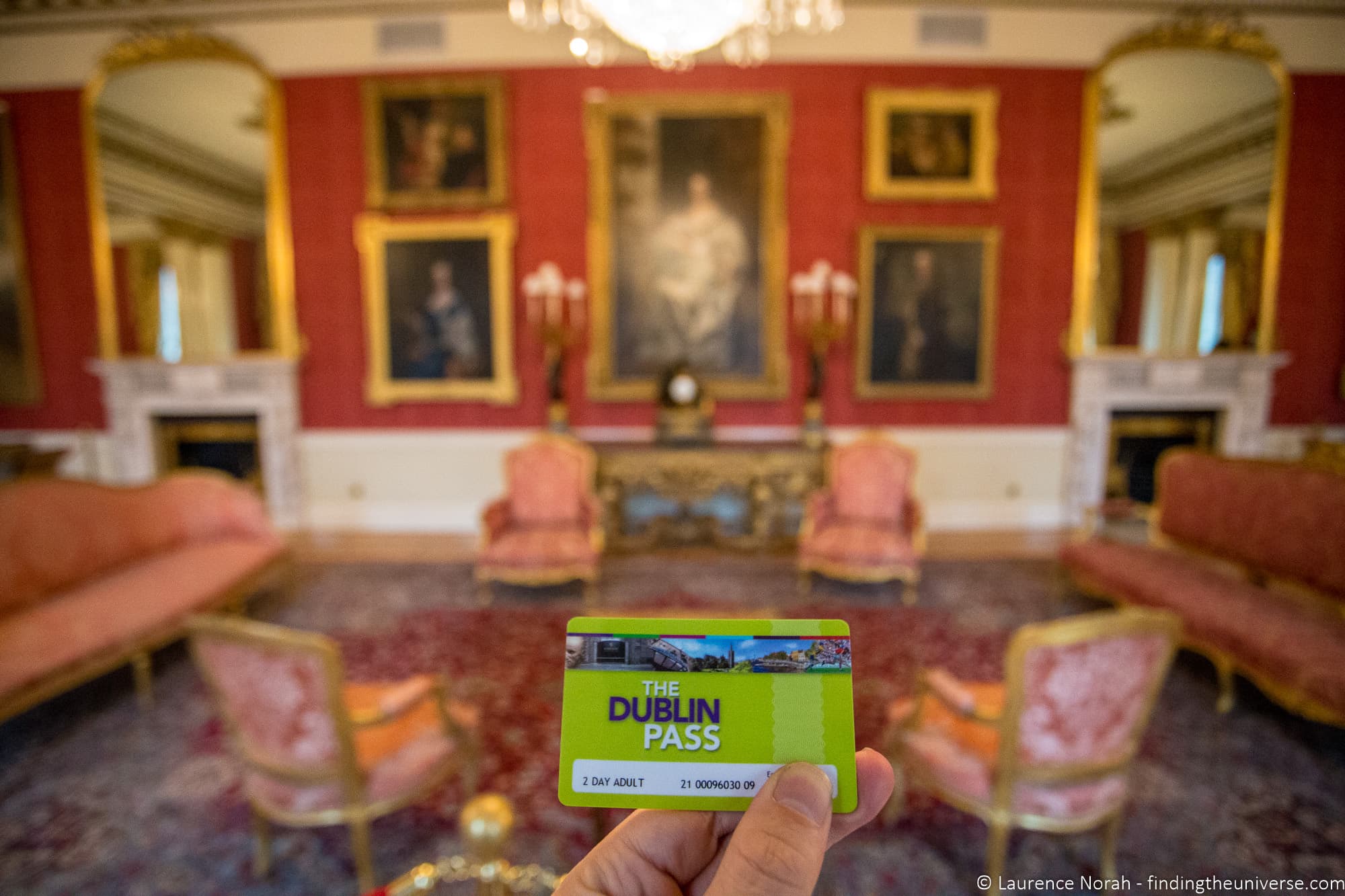 What's Included on the Dublin Pass?
The Dublin Pass includes a lot! Here we'll list the just ten of the most popular attractions in Dublin that have free entry with the pass.
The Guinness Storehouse
Hop on Hop off Bus Sightseeing Tour
Jameson Distillery
Teelings Distillery
Dublin Zoo
EPIC The Irish Emigration Museum
Dublinia
Dublin Castle
Christ Church Cathedral
St. Patrick's Cathedral
As you can see, the top ten offers a wide range of attraction options – and this is just the start of the over thirty-five attractions included. There's something for pretty much everyone, from the Jeanie Johnston Tall Ship tour through to the Irish Rock 'n Roll Museum Experience.
You can see a complete list of included attractions here.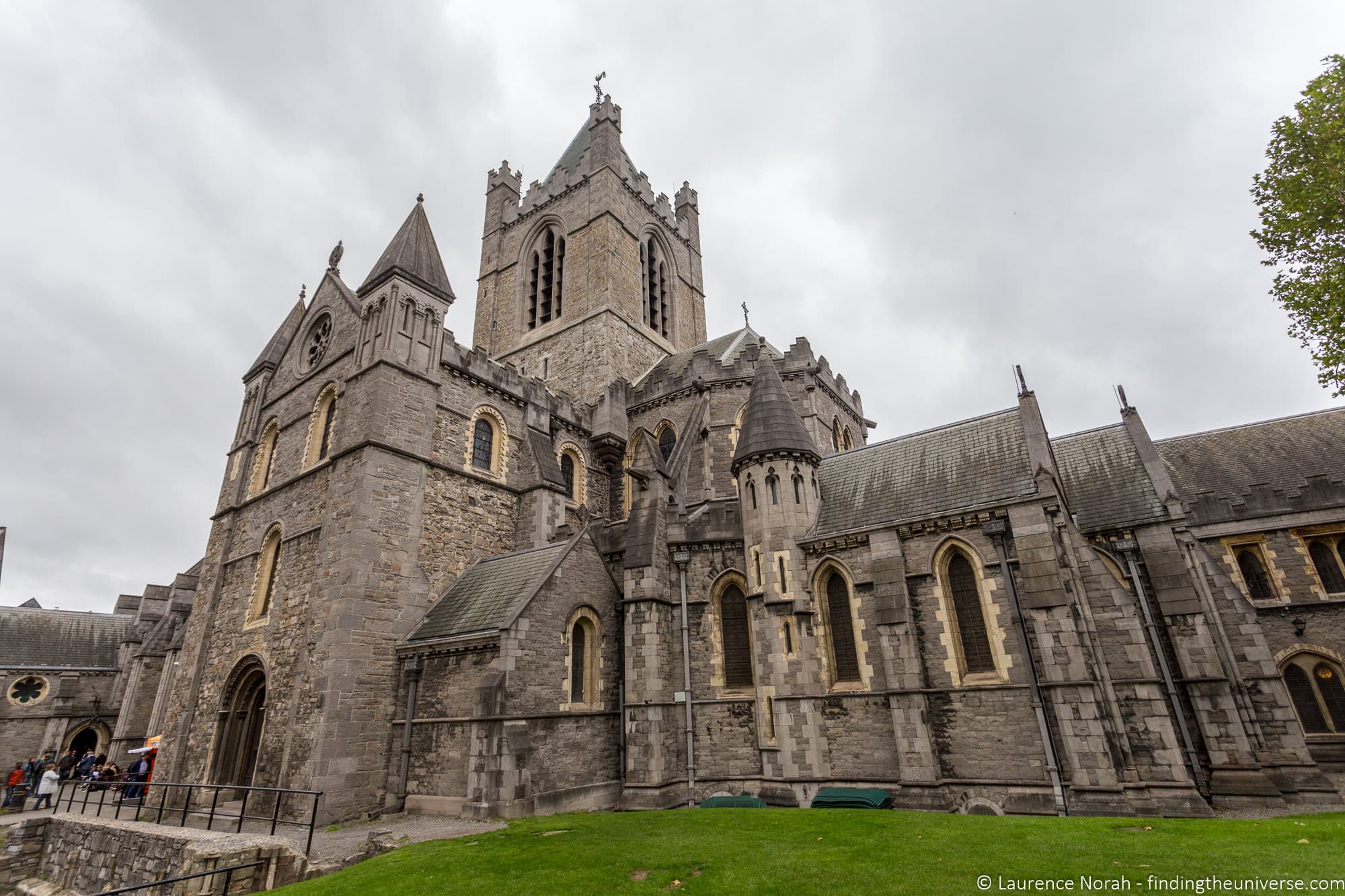 What's Not Included on the Dublin Pass?
Whilst the Dublin pass does include a lot of attractions, there are some notable exceptions to the Dublin Pass. Attractions that are not included in the Pass include the Long Room at Trinity College, home to the Book of Kells, and Kilmainham Gaol.
For Kilmainham Gaol, which is one of the attractions a little way outside the city center, you can take advantage of the Hop on Hop off bus, which has a stop by the gaol – so you'll still get a benefit from your Dublin pass!
Other exclusions are the National Leprechaun Museum, Croke Park and the National Transport Museum.
We think that the pass covers a great deal, but you'll want to check to make sure that enough of the attractions you are interested in are covered to ensure the Dublin Pass offers value for your visit.
Does the Dublin Pass Include Transport?
The Dublin Pass does not include public transport in Dublin. It does include a day of Hop on Hop off bus travel in the city.
Types of Dublin Pass
At the time of writing, the Dublin Pass is offered in five different versions, with the difference being the length of validity of each pass. The Pass is offered in 1 Day, 2 Day, 3 Day, 4 Day and 5 Day durations.
There is an adult and child version of each pass available. To qualify for a child Dublin Pass, children must be aged between 5 and 15 years.
All the passes offer the same attractions and discounts. The only difference is how long they are valid for.
You can see all the passes here.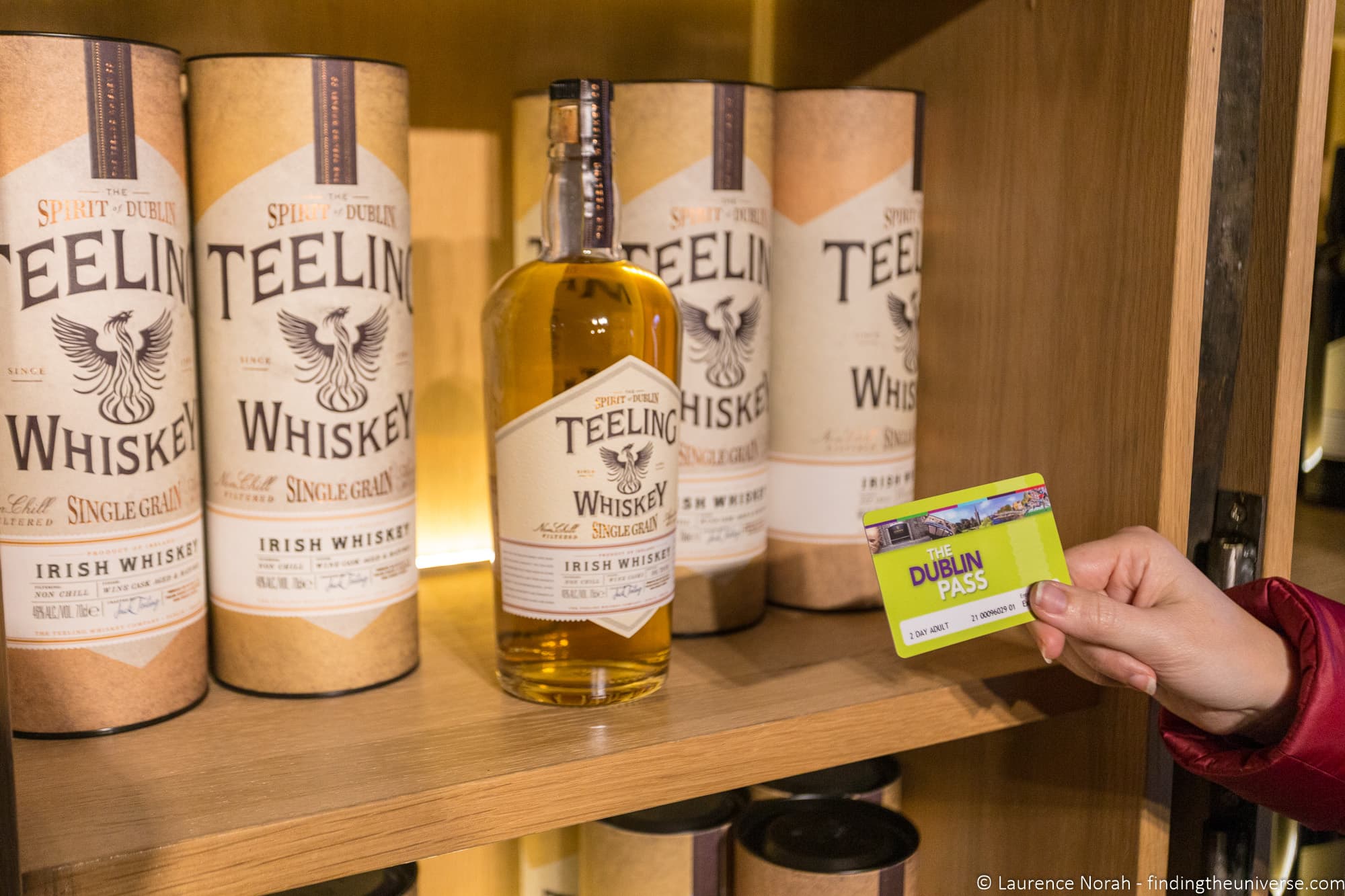 How Much Does the Dublin Pass Cost?
The price of the Dublin pass varies depending on the duration. The latest pricing (as of June 2021) is as follows:
1 Day Pass: €70 for adults, €40 for children
2 Day Pass: €86 for adults, €48 for children
3 Day Pass: €100 for adults, €58 for children
4 Day Pass: €105 for adults, €49 for children
5 Day Pass: €114 for adults, €54 for children
You can always check the pricing on the Dublin Pass official website here.
Where to Buy the Dublin Pass?
The easiest place to buy the Dublin Pass is online, directly from the Dublin Pass website. It will then be delivered by e-mail to your smartphone, where you can either display it using the Go City app, or print out the QR code for display at attractions.
How Much Money Will You Save With the Dublin Pass?
This is a tricky question to answer precisely, as every person is different. However, let's look at some scenarios for 1 day, 2 days and 3 days in Dublin, to see if you will save money with the Dublin Pass.
All the prices are valid as of December 2019, and we will endeavour to keep this post updated as prices change. Please do always check the official websites for the latest pricing information.
1 Day in Dublin with the Dublin Pass
There's a lot to see in Dublin, and one day will not be enough to see everything. However, you can definitely take in the highlights. In our opinion, a full day of sightseeing might include (in order of visiting):
If you start your day at 10am with EPIC the Irish Emigration Museum, take the Jeanie Johnson tour at 12am, and then take the Hop on Hop off bus across to Christ Church Cathedral and surrounding attractions, you will be able to fit all the above in, and all of these are included in the Dublin Pass.
Last entry to the Guinness Storehouse is at 5pm for most of the year, but you can stay until 7pm. In July and August, opening times are extended by an hour, so you could even fit another attraction or two in if you wanted.
Following this 1 day itinerary and buying individual tickets to each attraction would cost you €102.5 individually. A 1 Day Dublin Pass currently costs €70, so that's a saving of €32.5. Even if you skip an attraction or two on our list, you'll still save money!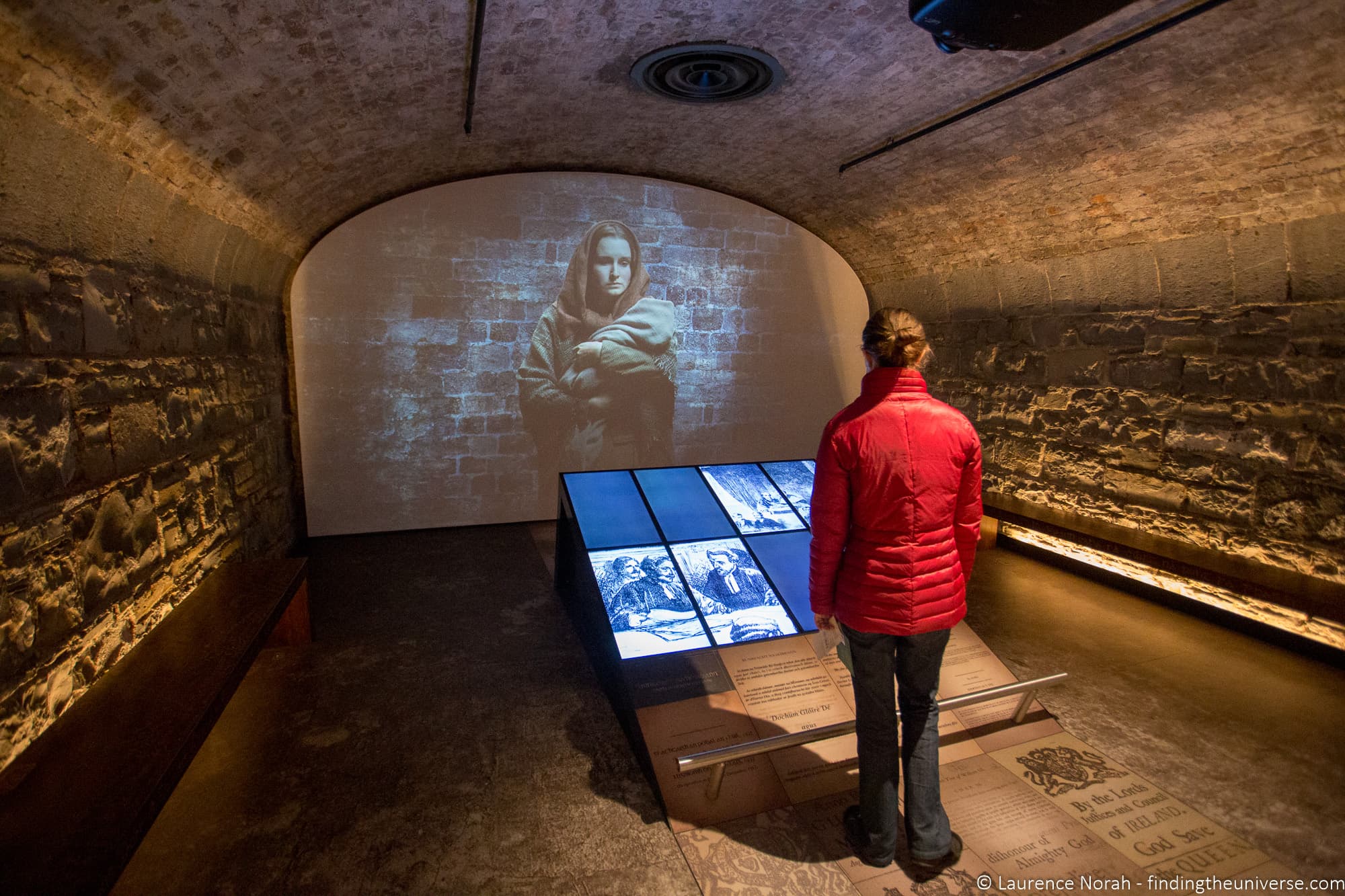 2 Days in Dublin with the Dublin Pass
We have a detailed itinerary for spending two days in Dublin, which we think makes for a great day out. Not everything in that itinerary is included in the Dublin Pass, but the attractions which are included are as follows:
EPIC The Irish Emigration Museum (€16.5)
Jeanie Johnston Tallship & Famine Experience (€11)
Dublin Castle (usually €8, free in 2021)
Christ Church Cathedral (€8)
Dublinia (€12)
Guinness Storehouse (€26)
Hop on Hop off bus (€29)
If you visit all the above attractions, the individual cost would be €110.5. A 2 day Dublin pass is €86. Again, this is a reasonable saving (€24.5) – plus you can always pop in to some other attractions to make the most of the pass.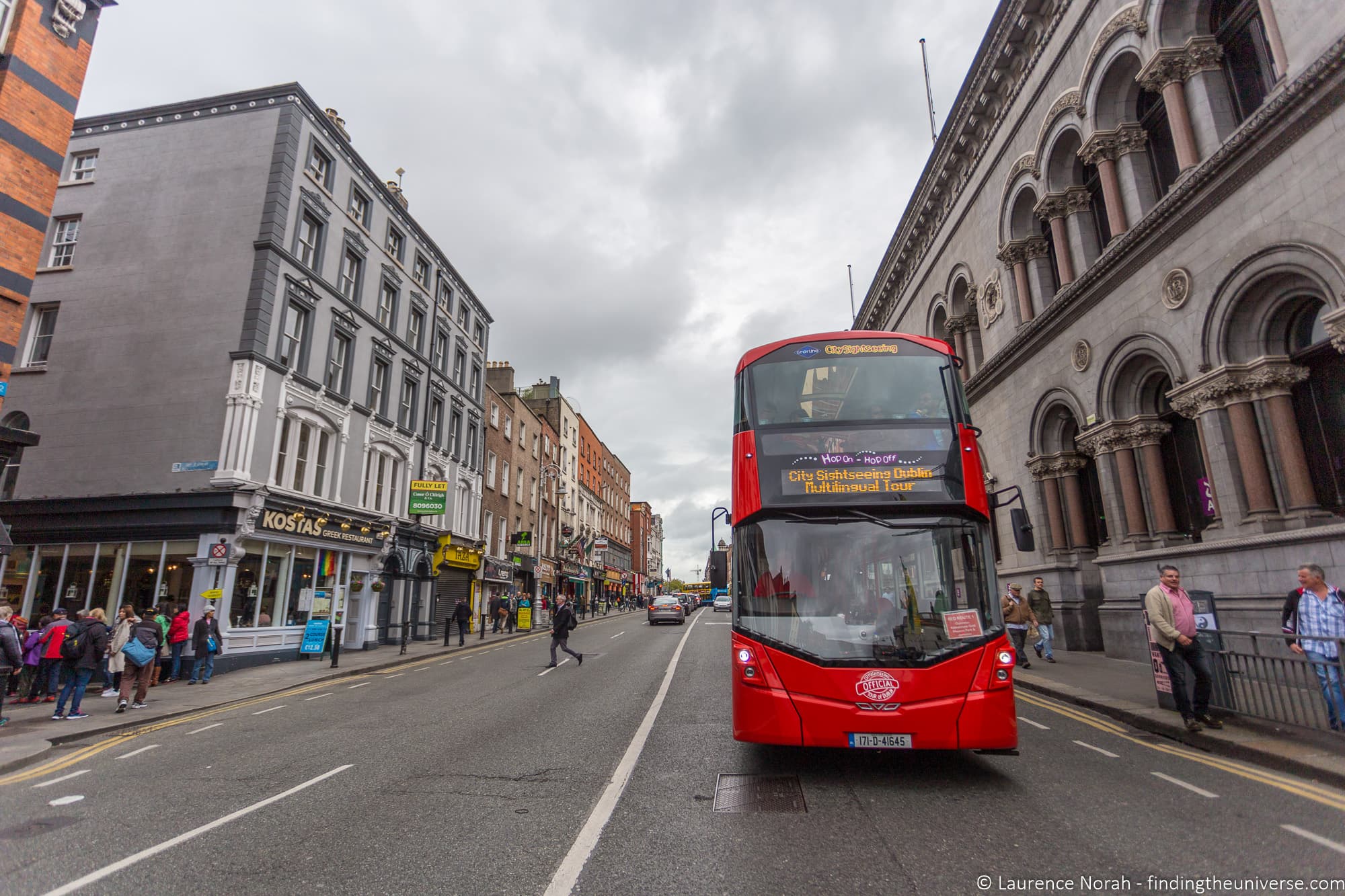 3 Days in Dublin with the Dublin Pass
As well as our two day Dublin itinerary, we also have a three day Dublin itinerary. Again, not everything on that itinerary is included on the pass, but here are the attractions which are:
Dublin Castle (usually €8, free in 2021)
Christ Church Cathedral (€8)
Dublinia (€12)
St. Patrick's Cathedral (€8)
Guinness Storehouse (€26)
Jeanie Johnston Tallship (€11)
EPIC The Irish Emigration Museum (€16.5)
Museum of Literature Ireland (€10)
James Joyce Centre (€5)
Jameson Distillery (€25)
Hop on Hop off bus (€29)
In total, you'd be looking at €172.5 for all those attractions individually, whereas the 3 day Dublin Pass is currently €100. So that's a saving of €72.5 – making it definitely well worth ordering the discount pass!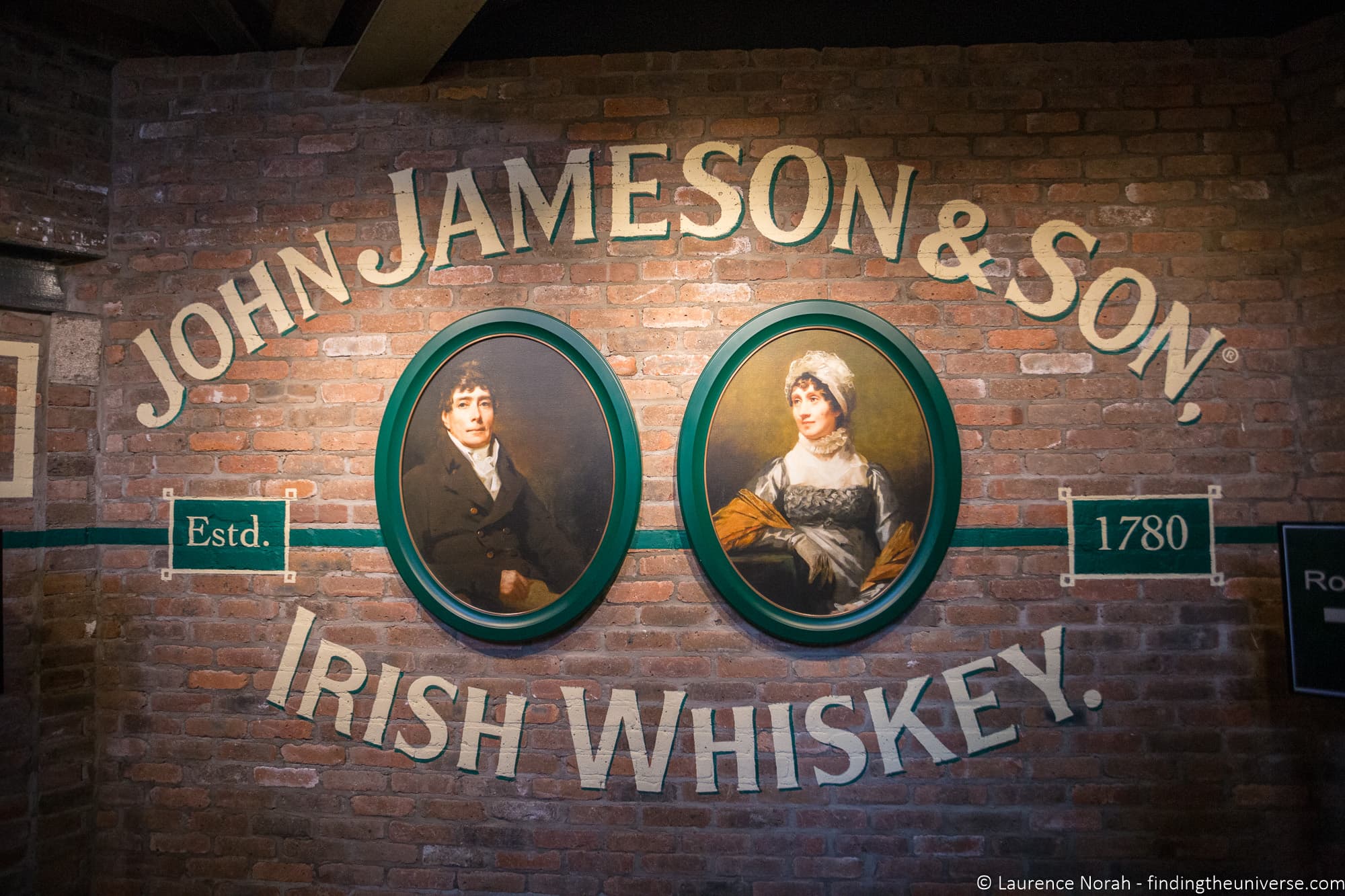 Conclusion on Saving Money with the Dublin Pass
As you can see, all three of our itineraries will save you money if you use the Dublin Pass, to varying degrees.
We'd also add that these are just suggested itineraries, and there's loads to do in Dublin. Lovers of Irish drinks for example could easily visit the Guinness Storehouse, Jameson Distillery and Teelings Distillery in one day, and that cost saving would instantly make the 1 day Dublin Pass worth it.
History and culture lovers will want to tour some of Dublin's excellent museums and cathedrals, including the Irish Rock n'Roll Hall of Fame, National Museum of Ireland, Museum of Literature, James Joyce Museum, the Little Museum of Dublin, the EPIC Irish Emigration Museum – to name but a few of these attractions which are included on the Dublin Pass.
If you're visiting Dublin with kids, we're sure they'll love Dublin Zoo, the Aquazone National Aquatic Center, and Dublinia. Just make sure that the attraction entry prices for kids are a worthwhile saving, and that you'll visit enough attractions to make the investment worth it.
As you can see, whatever you are interested in, the Dublin Pass is likely going to help you save money on your sightseeing.
What to do in Dublin with your Dublin Pass
The great thing about the Dublin Pass is that it includes the majority of the most popular visitor attractions in the city.
For example, most visitors to Dublin will want to visit the Guinness Storehouse, and we can highly recommend doing so even if you're not a big fan of the drink itself, as it's an excellent experience that covers the history of the brand, its marketing and how it's made. Plus you get a pint of Guinness included with your visit!
With over thirty attractions included, the hardest part will be choosing what you want to go and see and do, especially if you have only one or two days in the city. We'd highly suggest looking at our 2 day and 3 day Dublin itineraries for inspiration, but there are lots of other attractions you may want to include instead!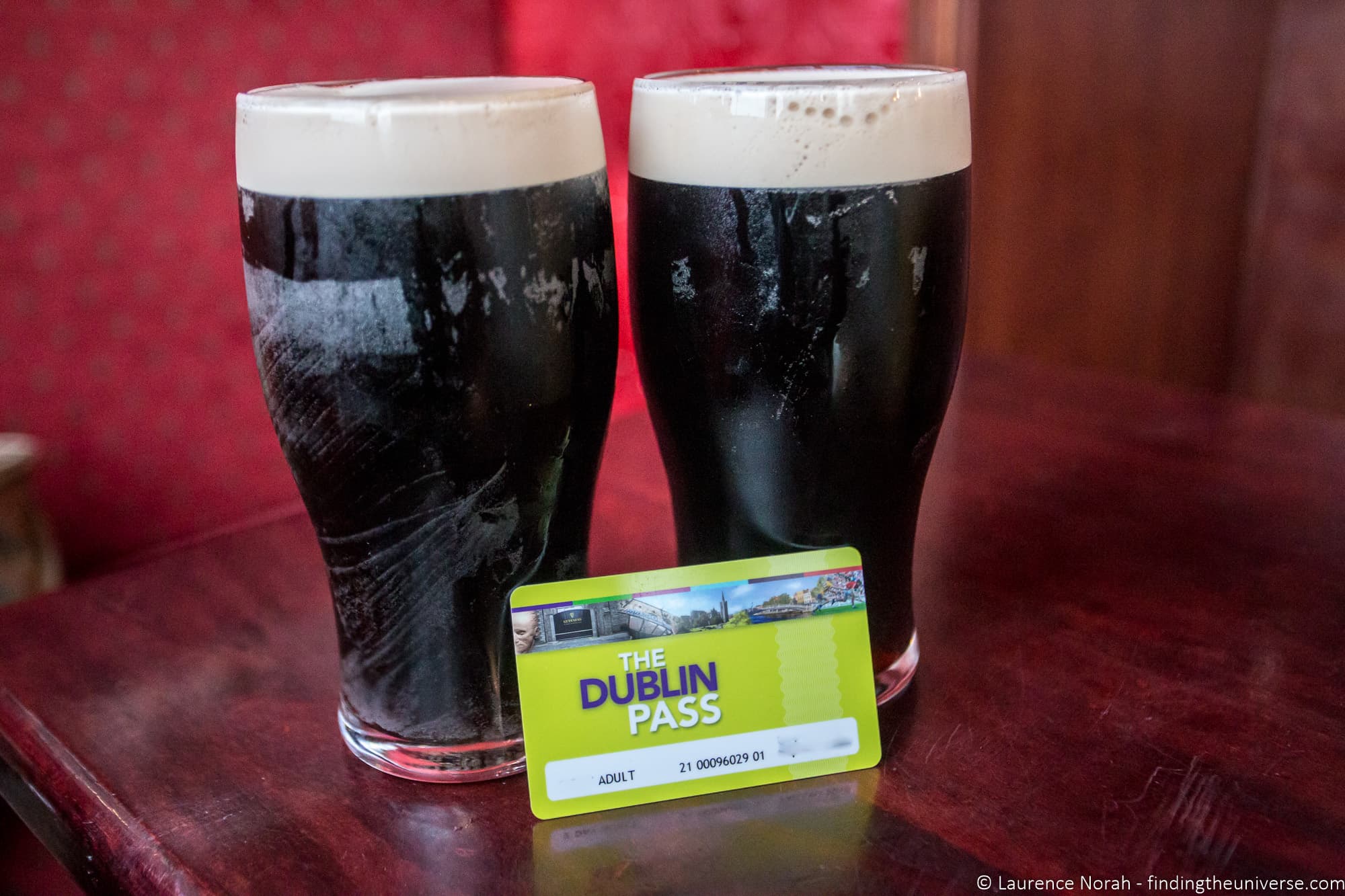 Tips for Using your Dublin Pass
To make the most of your Dublin Pass, you will want to do a little bit of pre-trip planning. You want to minimise the time travelling around the city, and maximise your time sight-seeing, and to do this you'll want to put together an itinerary that has you visiting the attractions that are near each other at the same time. Then you can use something like the hop on hop off bus to get to the next set of attractions.
For example, attractions like the EPIC Immigration Museum and the Jeanie Johnston Tall Ship are next to each other, as are Dublin Castle, Christ Church Cathedral, Dublinia and St. Patrick's Cathedral.
In our Dublin itineraries we've thought of this already, and planned them out to be as logical as possible. So you could save yourself a bit of time and planning, and base your trip around those. For quick reference, you can access those here in 2 day and 3 day versions.
There are a few attractions on the Dublin Pass which are found outside of Dublin, like Dalkey Castle and Castletown House. Whilst these are excellent attractions, the time that you will spend getting to them will likely eat into the time you might have been able to spend visiting other attractions. So be sure to take distance and time into account when planning.
If a lot of the attractions you want to visit on the pass are outside the city center, you will need to plan very carefully to make sure you can reach them all in the time you have. We'd suggest only including these less central attractions if you have a longer pass, like the three or five day pass, as you can spread the savings out over your time in Dublin.
If you don't have time to visit all the attractions you want to visit using your Dublin Pass, and are in the city for longer, then you can either invest in a longer duration pass, or plan to visit the higher value attractions to get the most out of your pass savings.
Another tip for the Dublin Pass is to activate it at the right time. For example, if you are in Dublin for four days, but only buy a two or three day Dublin Pass, make sure you only activate it when you want to use it! Once activated, the pass is valid for the consecutive number of days, including the day you activate it.
If you activate the pass towards the end of the day, that still uses up a whole one of the days. To maximise your pass time, you'll want to activate it in the morning of the day you will start your sightseeing.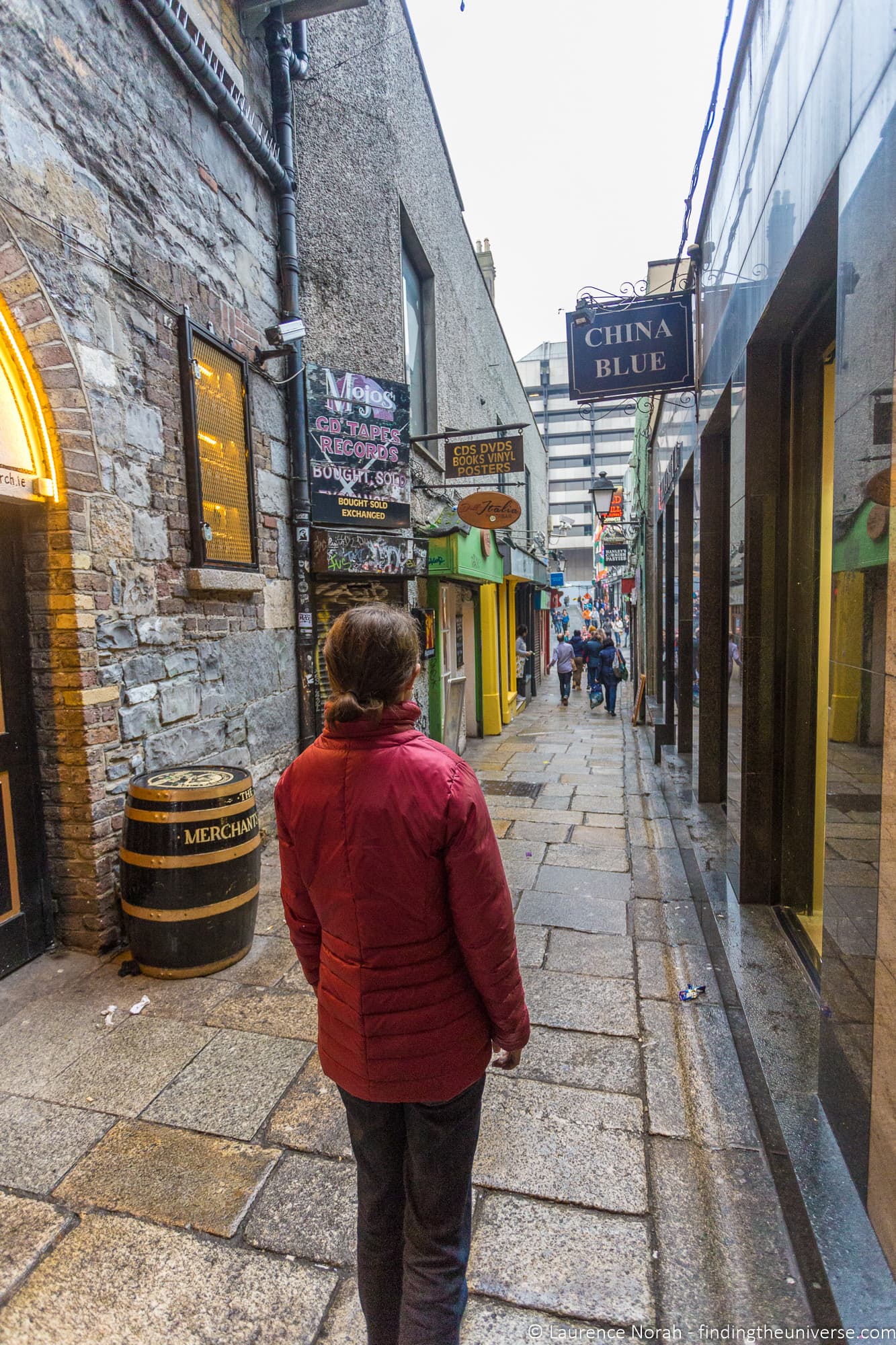 Note also that most museums and attractions in Dublin don't open until 10am, but the Hop on Hop off bus starts at 8.45am, so you could do a tour of the city to get oriented before you visit any of the city's museums or attractions.
It's also worth checking opening days, closing times, and if any of the attractions you want to visit require a tour. For example, the Jeanie Johnston Tall Ship can only be visited as part of a tour, and these run at specific times. The Dublin Pass guidebook will help with this planning, as it shows you which attractions have tours, and if you can book these in advance.
Our suggestion with the Jeanie Johnston Tall Ship is to either visit this first thing and take the first tour, or visit it to book your tour before visiting the EPIC Emigration Museum, which is just a couple of minutes walk away. You can book your tour here, and then visit the Emigration museum in the meantime.
One other great feature of the Dublin Pass is that it includes Fast Track entry to a number of attractions – these are marked in the Dublin Pass guidebook. This will usually mean you can skip the ticket line and go straight to the attraction entry. This can save you time on getting in to an attraction, which means more time sightseeing and less time standing in line!
Another thing to remember is that the Dublin Pass is only good for a single one-time entry to each attraction. So you can't keep going back to the Guinness Storehouse for free Guinness – sorry! More seriously though, don't just pop in somewhere if you don't have enough time to see it properly, as you won't be able to return with your pass.
Finally, don't forget that whilst the Dublin Pass covers a lot, it doesn't cover everything. Dublin has a lot of great attractions, both free and paid, and you should always visit the things you are interested in rather than just those covered by your pass.
We'd also advise you to take your time and try to focus on a few attractions you really want to see, rather than trying to pack too much in, as you'll likely have a less fun experience. After all, you are on holiday!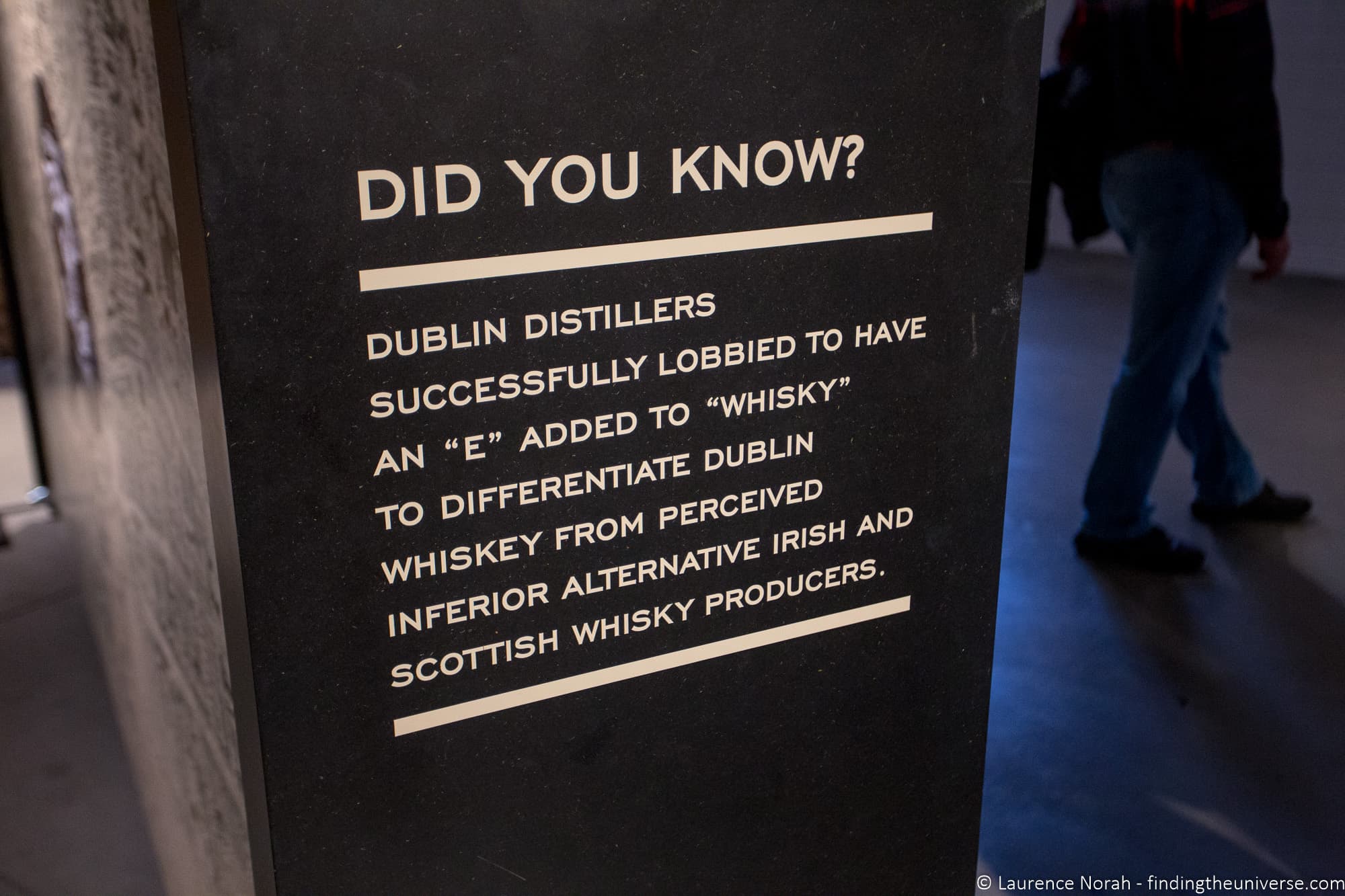 Our Experience Using the Dublin Pass in Dublin
We have used the Dublin Pass on a number of occasions, so I'll share our most recent experience, where we used the two day Dublin Pass as part of a longer stay in Dublin. Note prices of the attractions and passes were based on that trip, rather than the current day prices, however the savings should be similar.
We opted to pick our passes up in Dublin, from the Discover Ireland Centre on Upper O'Connell Street. This opens at 9am, and is conveniently directly across from the GPO Witness History Center (€14), which was our first stop.
From here, we visited the following:
Dublin Castle (€8)
Christ Church Cathedral (€8)
Dublinia (€12)
St Patrick's Cathedral (€8)
Teeling Whiskey Distillery (€17)
As you can see, a fairly busy day! Our second day looked as follows:
EPIC Irish Emigration Museum (€16.5)
Jeanie Johnston Tall Ship (€11)
Hop on Hop off Bus (€22)
Jameson Whiskey Distillery (€25)
Dublin Zoo (€20)
On this trip we didn't visit some popular places like the Guinness Storehouse as we have visited it before. We'd also say that this was a fairly full itinerary, as our trips are usually to research content for the blog, so we would expect most people to go at a more relaxed speed!
Still, it is possible to fit all that in over two days. Without our Dublin Passes, the total entry prices for the two of us would have been €323 when we visited Dublin. Our two Dublin Passes cost €178. So a total saving of €145 in total for the two of us!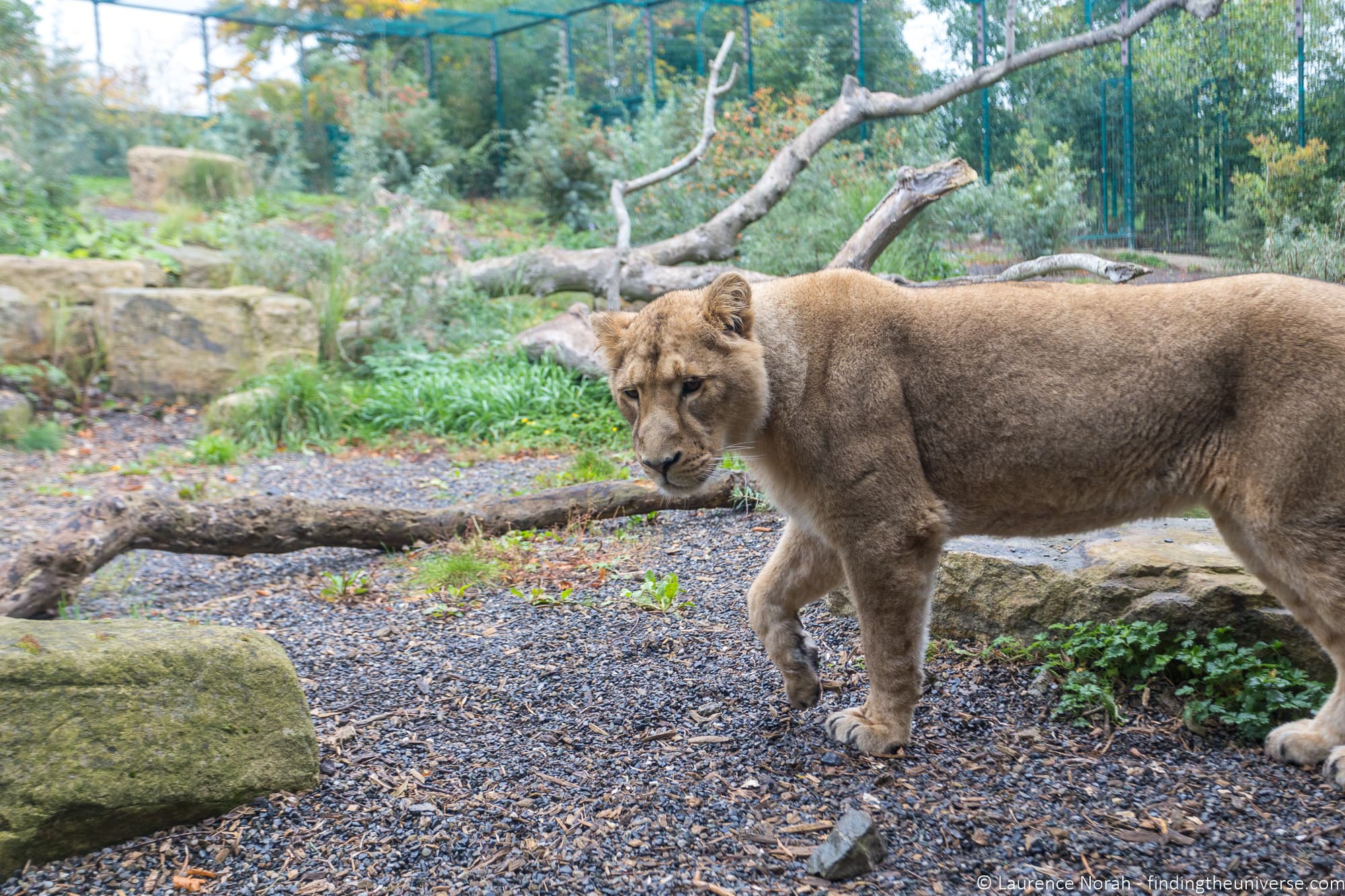 Should you Buy a Dublin Pass?
Of course, the answer to this is up to you! Our advice, before you invest in your Dublin Pass, is to first have an idea of which attractions you want to visit in Dublin. This doesn't have to be comprehensive, but at least having a good overview of some of your must-see attractions like the Guinness Storehouse will be a good start.
You can then compare this list to those attractions which the Dublin Pass covers – you can see the full list here.
We think that if you are planning on visiting at least 3 – 4 attractions a day, including some of the more expensive attractions like the Guinness Storehouse, Dublin Zoo, Irish Rock 'n' Roll Museum, or Jameson Experience, then the Dublin Pass is definitely going to be a worthwhile investment.
Another thing to remember is that the Pass also include fast-track skip the line entry and several attractions, including Dublin Zoo, Dublinia, EPIC the Irish Immigration Museum, the Guinness Storehouse and many more.
If you then consider that it also includes the Hop on Hop off bus, and will give you the flexibility to "drop-in" to attractions you might not otherwise have visited – overall it's definitely a pass we are happy to recommend!
Click here to buy yours in advance of your trip now – passes can be activated up to two years after purchase.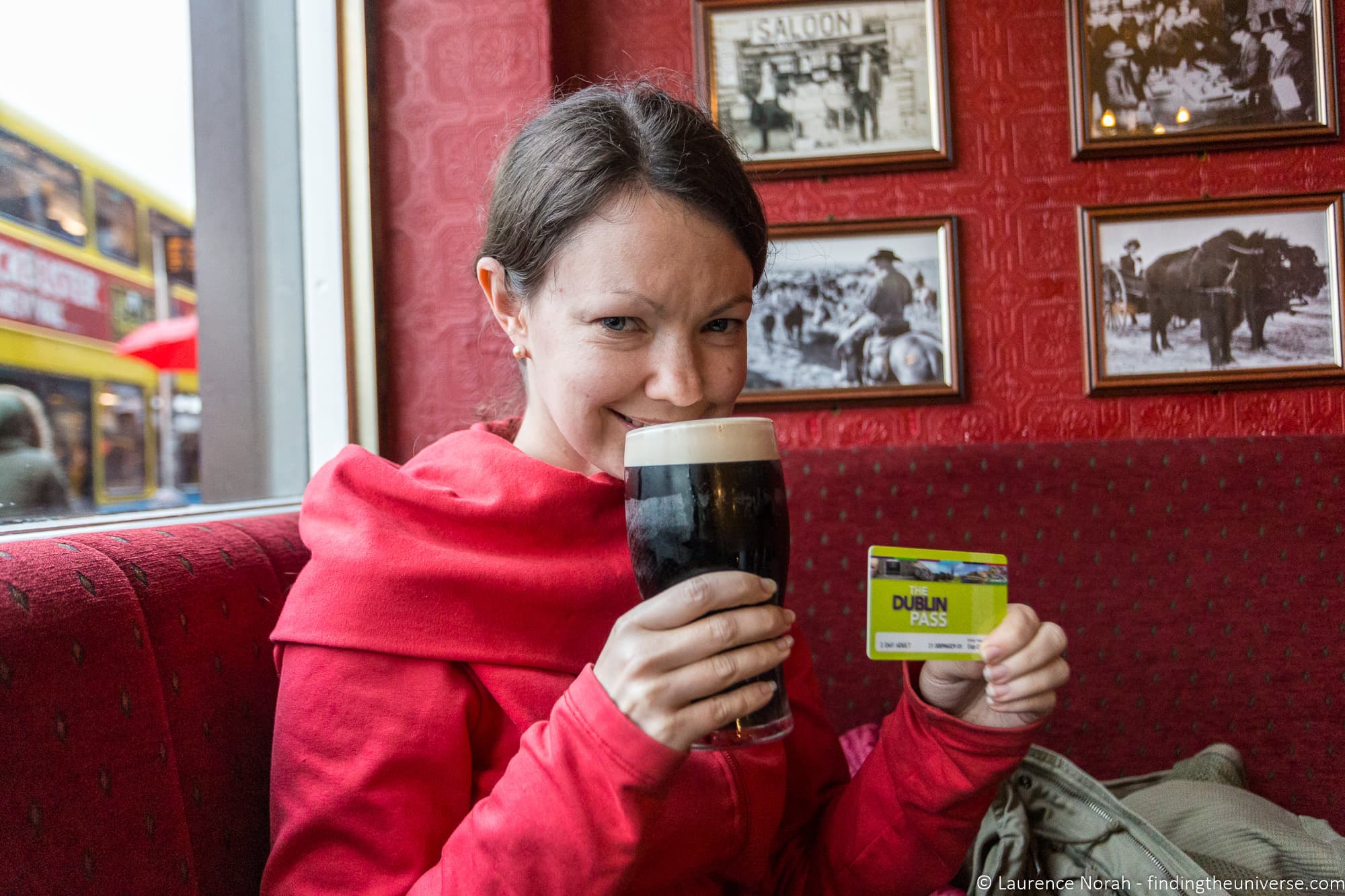 Further Reading
We've visited Dublin and Ireland a number of times, and from those visits we've put together a number of posts to help you plan your own trip. We're always adding to these, so do sign up to stay up to date with latest posts!
And that's it for our review of the Dublin Pass! We hope you found it useful. As always, if you have any comments or feedback, let us know in the comments below!