Today I'm delighted to introduce another guest post from Vera, talking all about the very fine art of travel photography. Enjoy!
Mesdames, Messieurs!
If you think Loz has been the only photographer I travelled with, you're wrong. Dead wrong. There have been others. And so I have witnessed first hand (and you might already know that): it takes many, many pictures until they snap THE ONE. Sometimes some of these many pictures are downright crappy. It is the dark truth of the art of photography. (Editors note: clearly all of my photos are works of art, awaiting their moment in the sun. "Downright crappy" is a slur upon my artistic integrity!)
While I myself might struggle to shoot the kind of picture you automatically feel sucked in to (must be my camera), I sure don't miss out on the, er, other ones. But you know what? They tell stories, too – incredible and special stories. And not only that: they are the reason you can tell a good picture from, uhm, a not so good one.
So this is a very educational post. I hope you can handle it. I will take you down to the smelly bottom of photography, using my five personal favourite crap pictures. If you have severe difficulties with relatives who make you sit through multiple-hour-sessions of unfiltered picture-viewing after their vacation, you might find this helpful. Or it might trigger a panic attack. In any case, I deeply believe that you can do this. So let's go!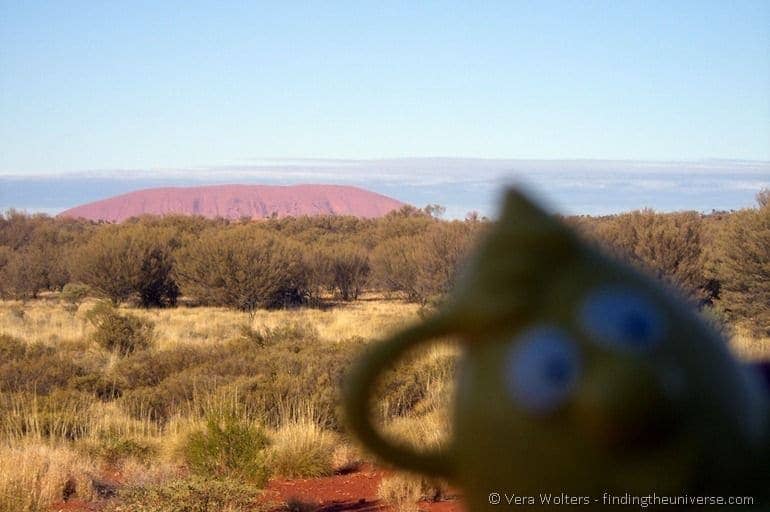 5) I was given 'Lemmy' as a good-luck charm before I set off to Australia. He would have been one famous little lemon, if only I could have gotten the focus right, but that turned out to be quite a task. Lemmy was too high maintenance as a model and therefore went to many places undocumented.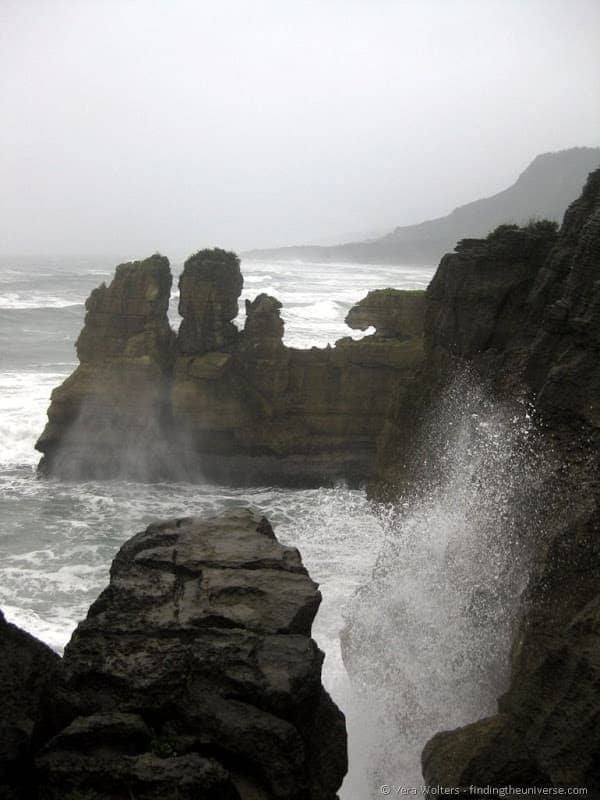 4) New Zealand has been very kind to my photographic try-outs – except for the Pancake Rocks on the South Island. The first time, I was very understanding and generously overlooked the rainy greyness, but when I came back one year later, it was still grey and rainy. Not cool, Pancake Rocks. Not cool.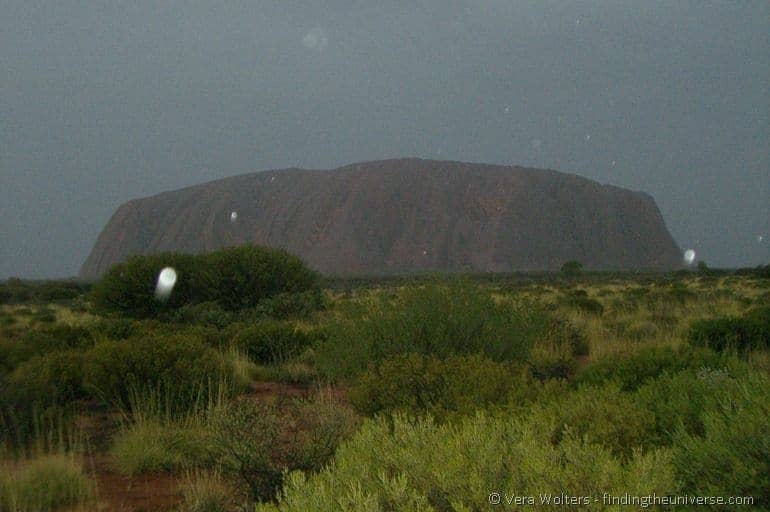 3) Uluru (Ayer's rock), Australia. The warden at the sunset look-out excitedly reassured us how valuable our pictures would be because "It NEVER rains here – this is VERY special!". Somehow I would have preferred the regular and, you know, effortlessly awesome SUNset picture.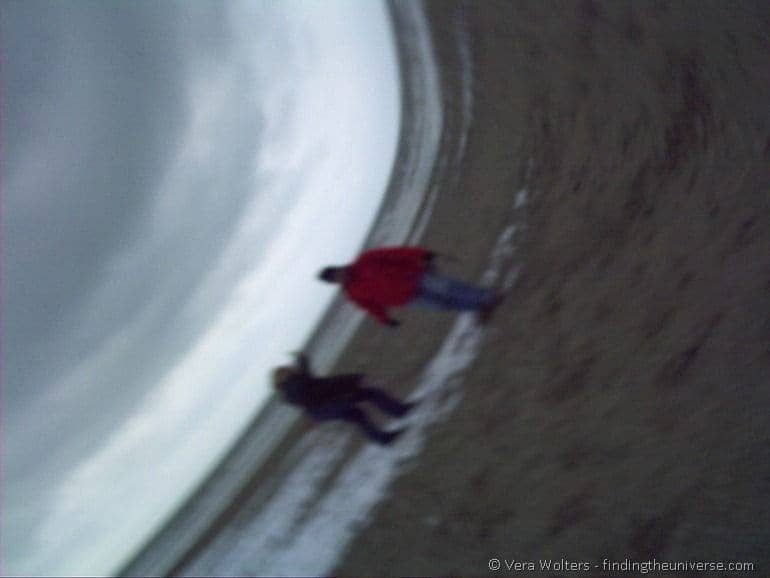 2) Can you guess what caused this rather interesting twist? The wind. Yes. The wind. We were on a Dutch beach and I took pictures with my first ever digital camera which hadn't cost a lot of money. My brother, who actually believes that if you want good quality, it's gonna cost you a bit, just sadly shook his head when I complained.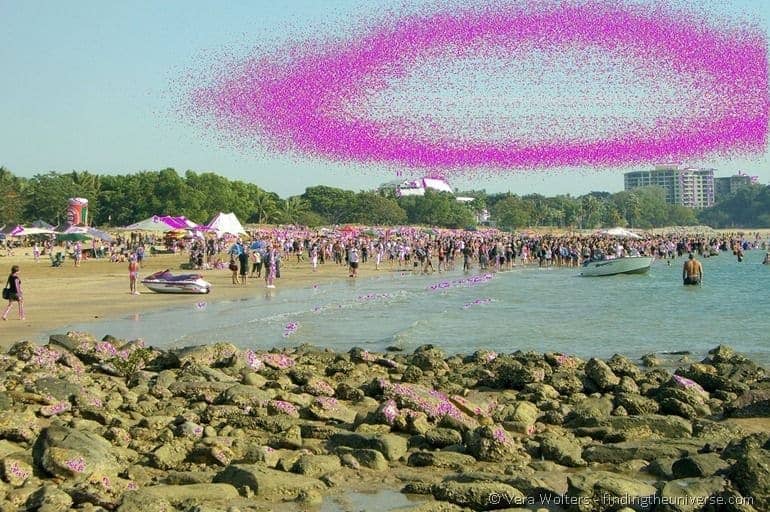 1) My camera on acid at the beer can regatta in Darwin, Australia. I have no idea why it started doing this, but when we reached the point where it would be a permanent feature, our ways separated. It's not me, it's you.
So you often don't get a second chance to shoot a better picture on your travels – it's now or never. And although many locations are very kind to you with the light, the colours and the objects, making it hard to take a bad picture, there are always these days when the sky rocks that washed-out dull grey-tone and there's not much you can do about it.
There are moments when you realize that you should have read the camera manual because then you would maybe know how to choose a setting that could rescue your shot.
There are times when you agree that one picture of a crocodile is better than no picture of a crocodile, even though a solid 100% of people you show the picture of the crocodile to fail to see the crocodile.
There are situations where your camera might just not be good enough.
There is the case of your camera breaking (usually just before a once-in-a-lifetime-moment. Yup.).
Finally, there is the point of acceptance that no camera can do the amazing stuff our eyes do.
But you know what? Perhaps that would also be the perfect moment to just put your camera down, take a deep breath, relax, start enjoying what you see, and begin to smile.
Oh, and if you should see me anywhere frantically shooting away, and missing out on the actual experience, feel very free to poke me (gently – when I'm absorbed, I tend to bite) and remind me of what I just said. Because in the end, as long as YOU can see the crocodile, that's all that really counts, anyway. Right? So, happy travels to all of you, and don't forget to also take some pictures with your mind!
PS: Lemmy, it's not personal. I love you, man.