This weeks
travel blogging tips
article features Anil, author of tech-centric travel blog
foXnoMad.com
. As well as providing excellent travel advice, Anil publishes all sorts of information about travelling with technology.
On top of running foXnoMad Anil also finds the time to run three other sites of a travel themed nature, including one focusing on travelling with pets.
Today Anil provides his thoughts on running a successful travel blog, with thoughts on establishing a niche, why variety is important, and his strategy for generating an income.
Tell us a little bit about Anil, and your site, foXnoMad.com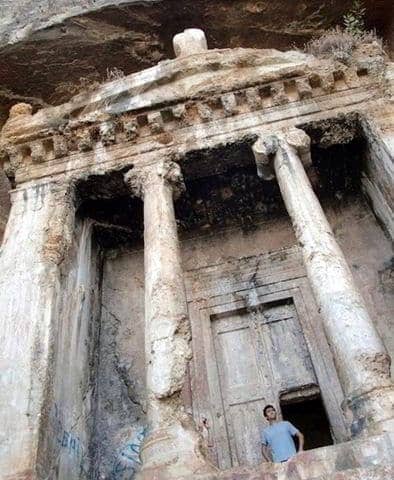 I'm a former professional computer-hacker who's formally educated as an anthropologist and take immense joy in picking things apart to see how they work. foXnoMad is a travel site that reflects my passion and is all about specific ways to help you travel smarter.
What drove you to start writing a travel blog?
Originally the blog was a way for 4 friends of mine to keep in touch, but after about 1 month I was the only one writing there. After a year of aimlessly posting about random events, I decided to focus on travel since I was on the road more often than not for work.
How do you define success in terms of your travel blog?
Apart from the specific goals I set in terms of readership, reach, and membership; success to me is teaching someone something they didn't know before reading foXnoMad. If I can show someone a specific way to travel smarter, it's a success.
Which, if any, metrics do you follow in terms of traffic analysis / site ranking, and how important do you think these are?
I do follow RSS and email subscriptions closely in particular because I think it says a lot about someone's commitment to your site when they want your posts in their inbox. I don't focus on metrics nearly as much as I did in the past, but pageviews and unique visits are also important in gauging readership and reach of a site. One thing that has helped across the board is not focusing as much on numbers and working on content instead.
What technology do you use to host your blog, and how much technical know-how do you think is necessary to run a blog like yours?
I run foXnoMad with WordPress on a Media Temple Dedicated Virtual server, although shared hosting is much easier for those who aren't especially technically inclined. As for running a blog, a bit of HTML, lots of patience, and not being afraid to ask for help can compensate for a lack of technical know-how.
Foxnomad often runs technology specific articles. What made you choose this niche, and how has this helped the success of the blog?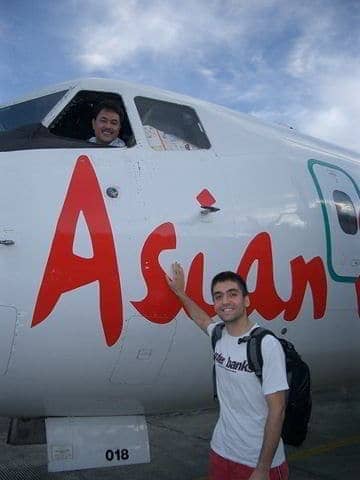 I love technology and computers. It makes it easy to write about as well as my background in computer security – it comes naturally.
Technology articles have tremendously helped foXnoMad as there aren't many others blending tech and travel. I also have an expertise in programming, computers, and security and people who've come to read foXnoMad trust me especially on those topics.
What have you found to be the hardest thing about running a travel blog, and how do you overcome this?
Time management. Setting boundaries for yourself isn't easy and I tend to work whenever I get the chance. A schedule that keeps play in mind is a good start to keeping work from taking over travel.
What sort of time commitment do you put in to your travel blog on a weekly basis?
Running foXnoMad and my other 3 sites (travelblogadvice.com, techguidefortravel.com, howtotravelwithpets.com) requires a minimum of about 25 hours per week. That includes writing articles, responding to comments and emails, and being active on social media.
When I'm working on a specific project like a new ebook (http://www.foxnomad.com/travel-ebooks/the-ultimate-tech-guide-for-travelers/) I can *easily* work 50 hours a week.
I tend to go on streaks of light weeks and then settle in on a place to do some longer term work. I'm a workaholic and always find more things to keep occupied with. While an average of 30-40 hours is typical, it's not consistent from week to week.
If there was one thing you wish you could have known before you started writing your blog, what would it have been?
That's tough to answer honestly – I suppose knowing the importance of a plan would have been nice.
What have you found to be the best way to go about generating an income from your blog?
Variety – both in sites, products, and advertising. It's extremely difficult to make a full-time income from a single travel blog. Diversify and always look for opportunity.
How do you go about promoting your travel blog?
It varies and there are now so many outlets – Twitter, Facebook, and the rest. One rule I follow is not to over-promote and be sure what I do promote is worthwhile.
How do you see travel blogging developing over the next few years?
I think the market will peak with a huge number of travel blogs that exist but ultimately falter. Those left standing will become commodities and begin to work more closely with conventional media.
And finally, what key advice would you give to people running, or thinking about setting up, their own travel blog?
For those that want to make it a business, treat it like one – above all else have fun, a good plan, and make sure you travel often.
As always, tremendous thanks to Anil for taking the time to answer my questions. You can find out more about Anil at his website, and you can also find him on both Facebook and Twitter.

For more travel blogging tips from the experts, take a look at the rest of the series. To keep up to date with upcoming posts why not subscribe to the RSS feed or join the Facebook page. Next week Caz and Craig from yTravelBlog will be sharing their travel blogging tips and advice.
If you have an opinion on this article, please do comment below. And if you know a travel blogger who you'd like to see featured in the series, head on over to the contact page and drop me a line. Happy travels!