Wait a minute, you're thinking. Well, you might be thinking, if you've been here for quite some time. Haven't I already written a blog post about ballooning in Costa Brava?
Well, yes. I have.
But seriously, who turns down a ballooning opportunity? Plus, this was with a different company, Vol de Coloms. and we were to fly over an entirely different part of Costa Brava – the volcanic foothills of the Pyrenees.
Getting ready for the off.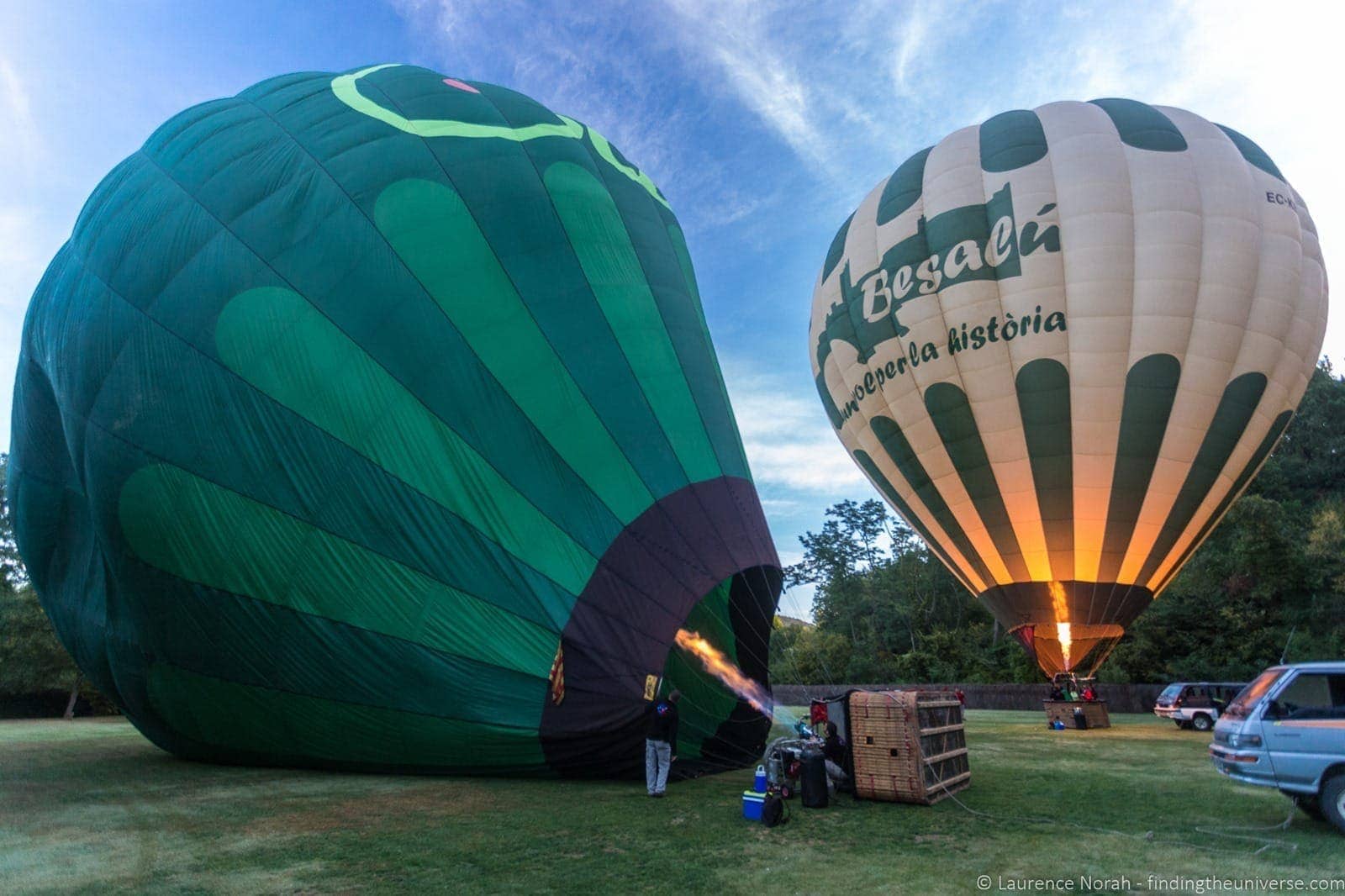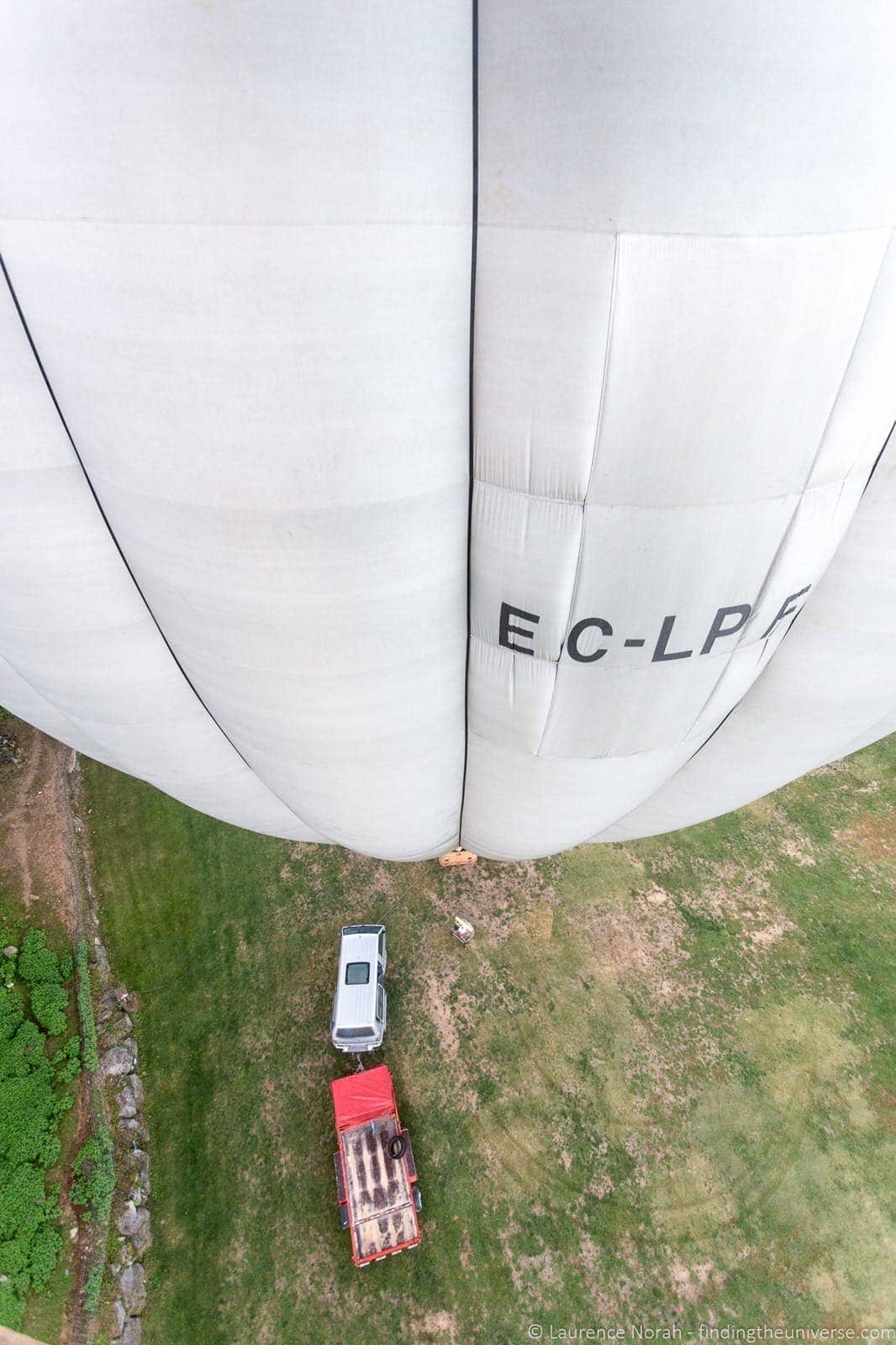 Looking over the edge as we took off over the last balloon to leave that day. Our balloon had ten people in the basket, plus the pilot. I thought you'd like to know.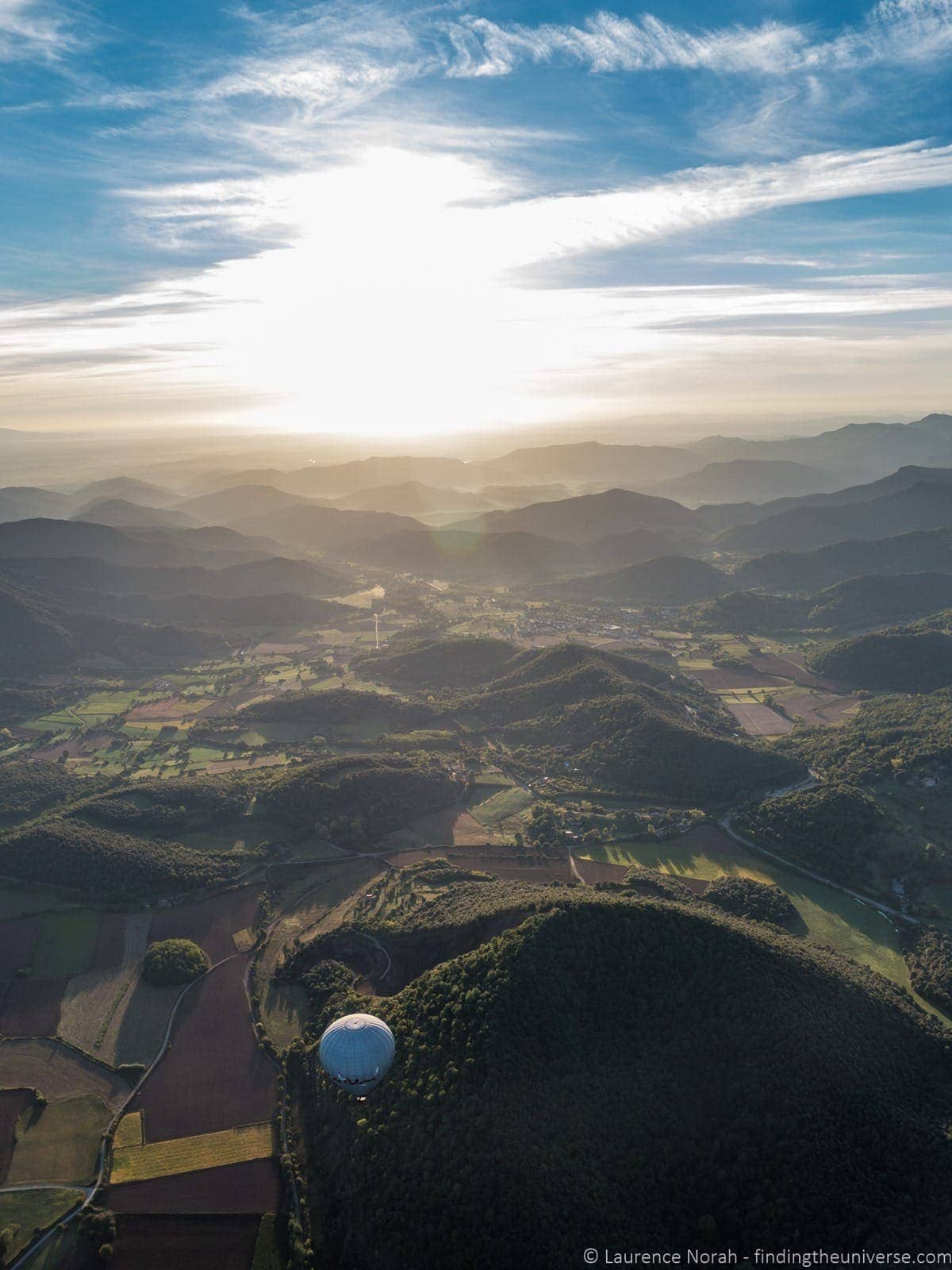 Ballooning is awesome! This is the view over the volcanic foothills of the Pyrenees, all the way out to the coast. Not a bad way to start the day, I think you'll agree, and worth the 5am wake up.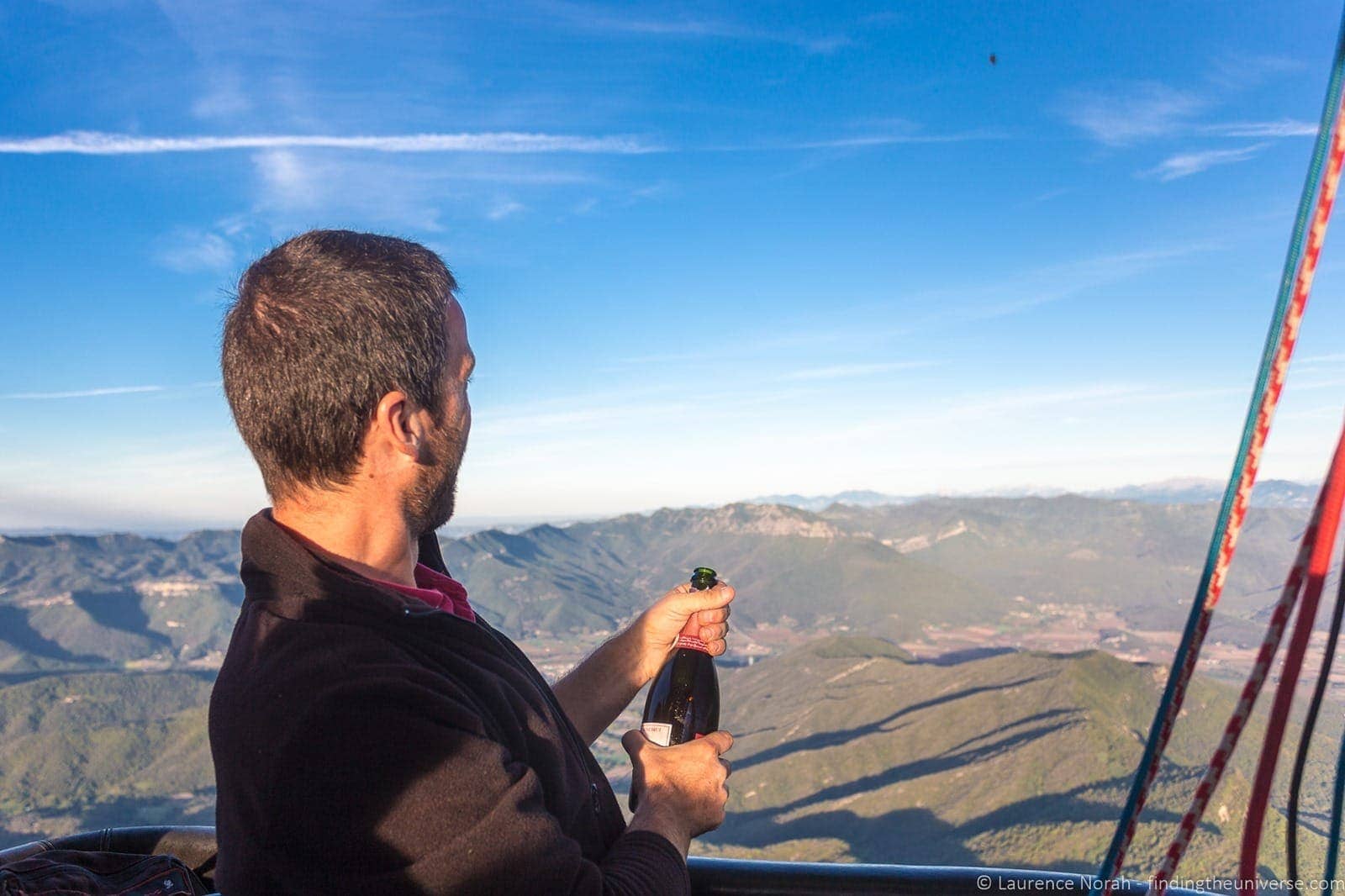 This balloon came with champagne. Shouldn't all balloons come with champagne? The eagle eyed amongst you will spot the cork in this shot! Our pilot was incredibly knowledgeable, and shared all sorts of information about the area we were ballooning over, as well as the surrounding landscape of the Garraxta region.
He also explained a bit about how to fly a balloon, and the process for becoming a pilot. I've added it to my list of possible future careers in case this doesn't work out.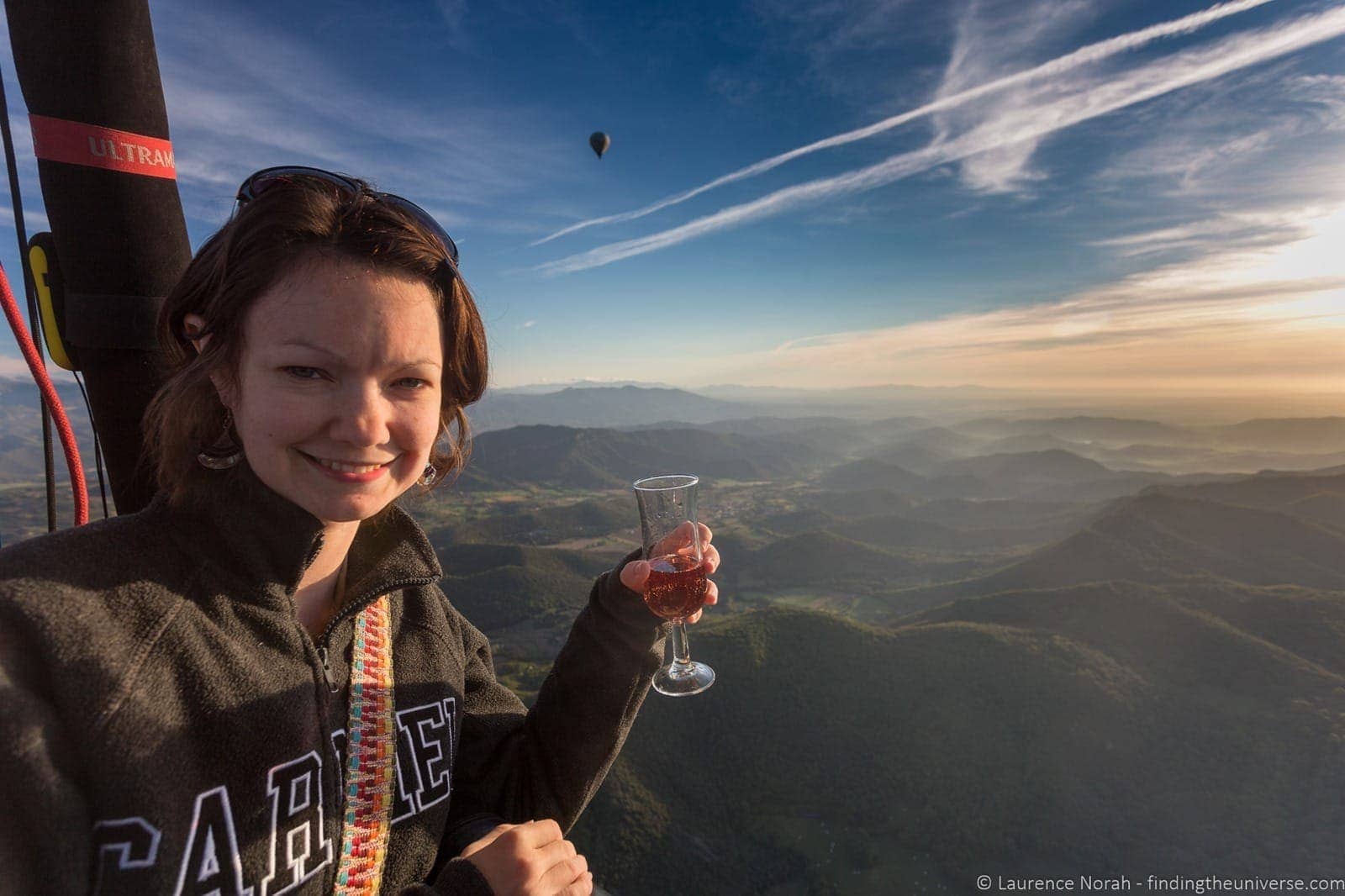 Mmm, champagne. Sunrise. What more could you want?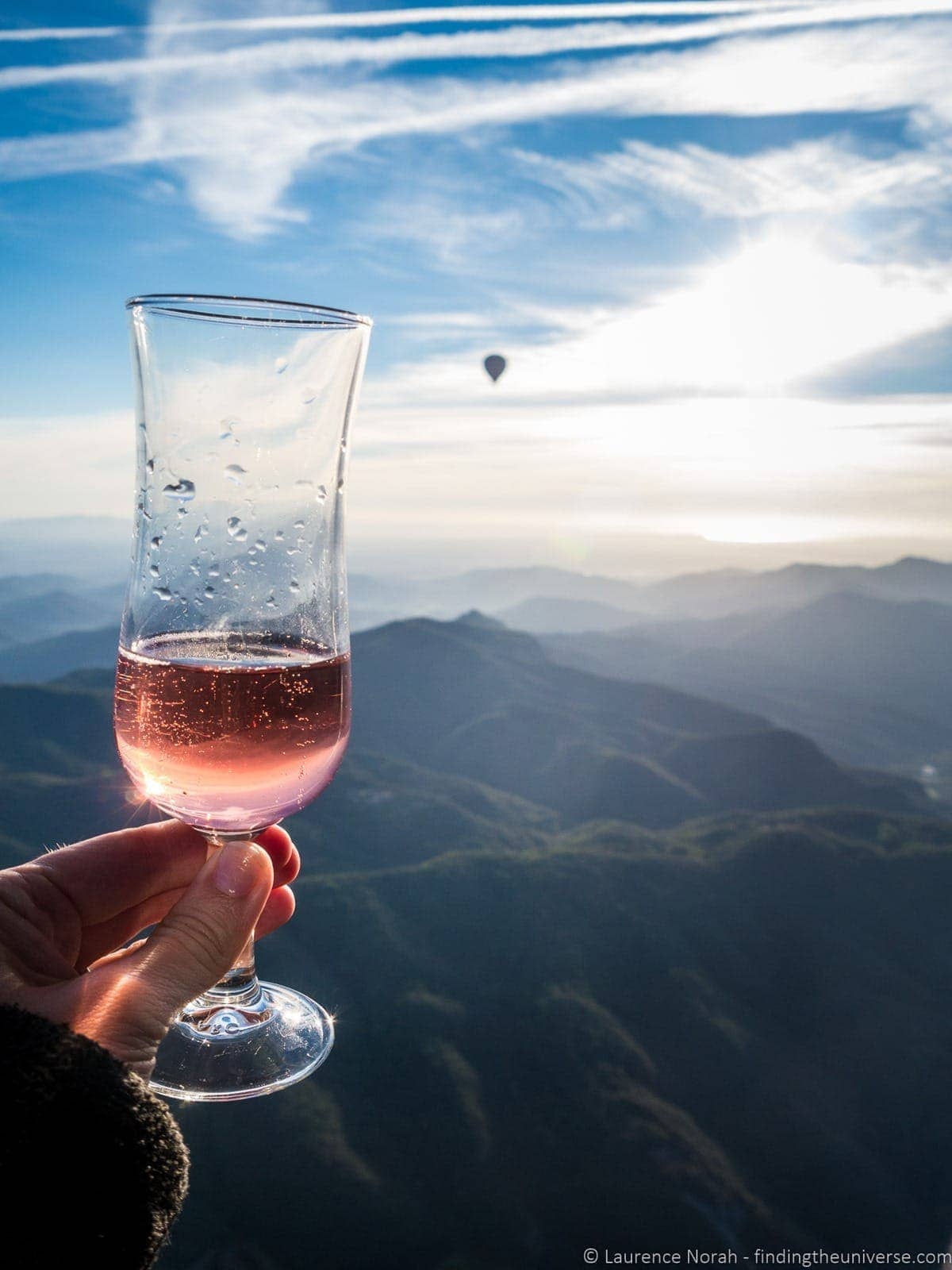 This is the life.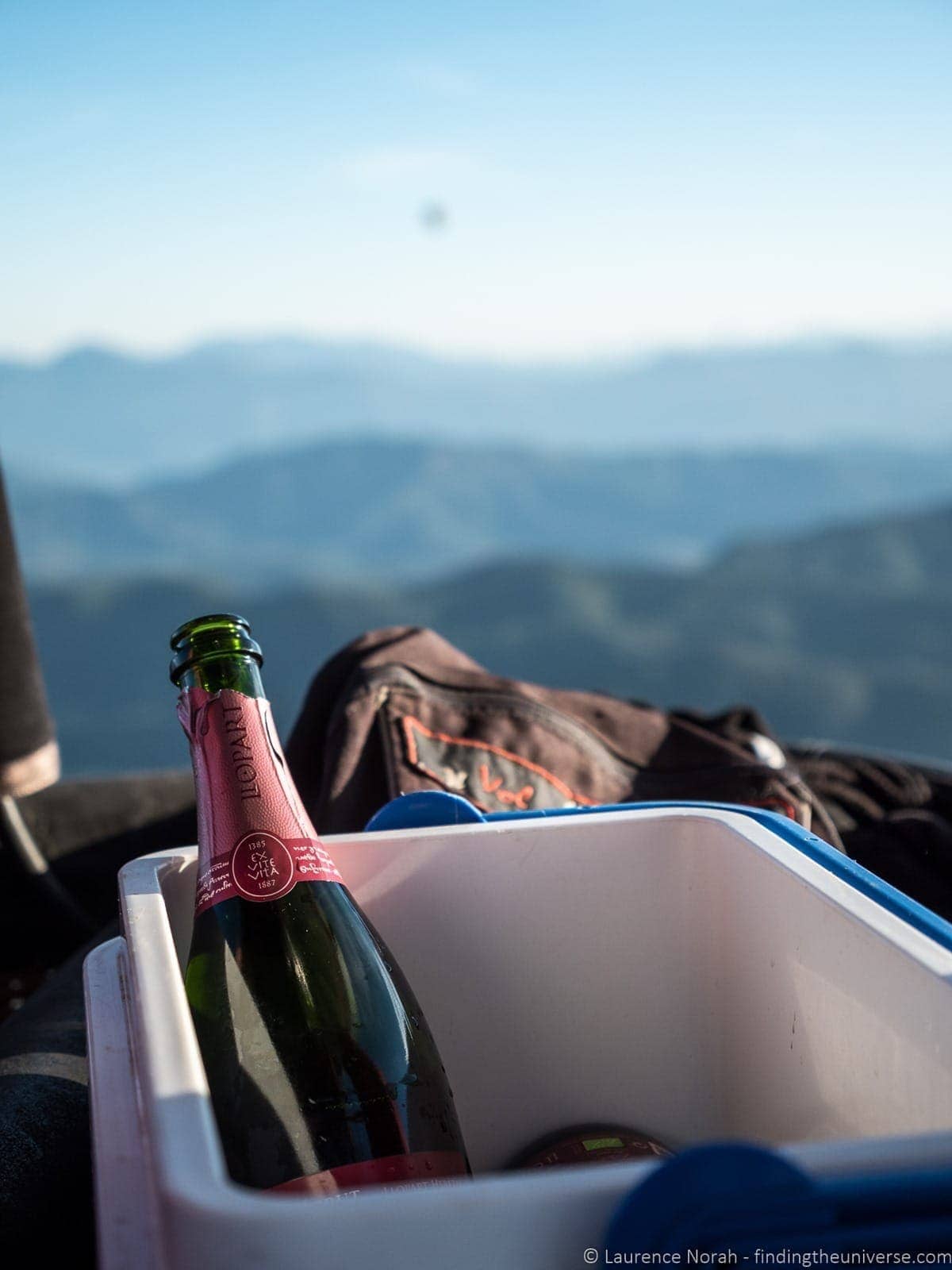 That blob in the sky is another balloon.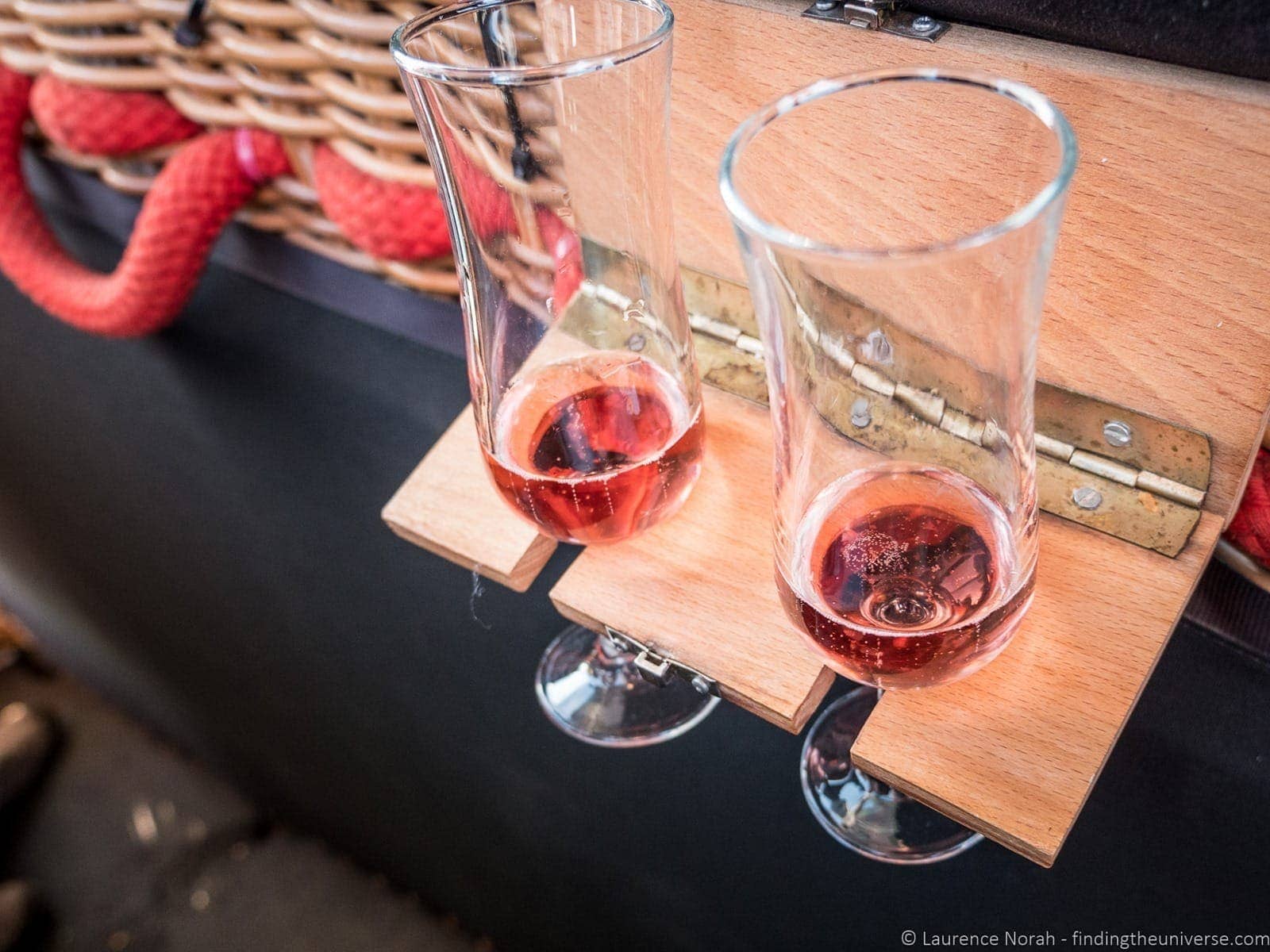 I know what you're thinking. Holding champagne for prolonged periods of time can be a real challenge, particularly when trying to take pictures.
Thankfully, our balloon was equipped with champagne holders to relieve the pressure. All modes of transport need to be fitted with these. And champagne.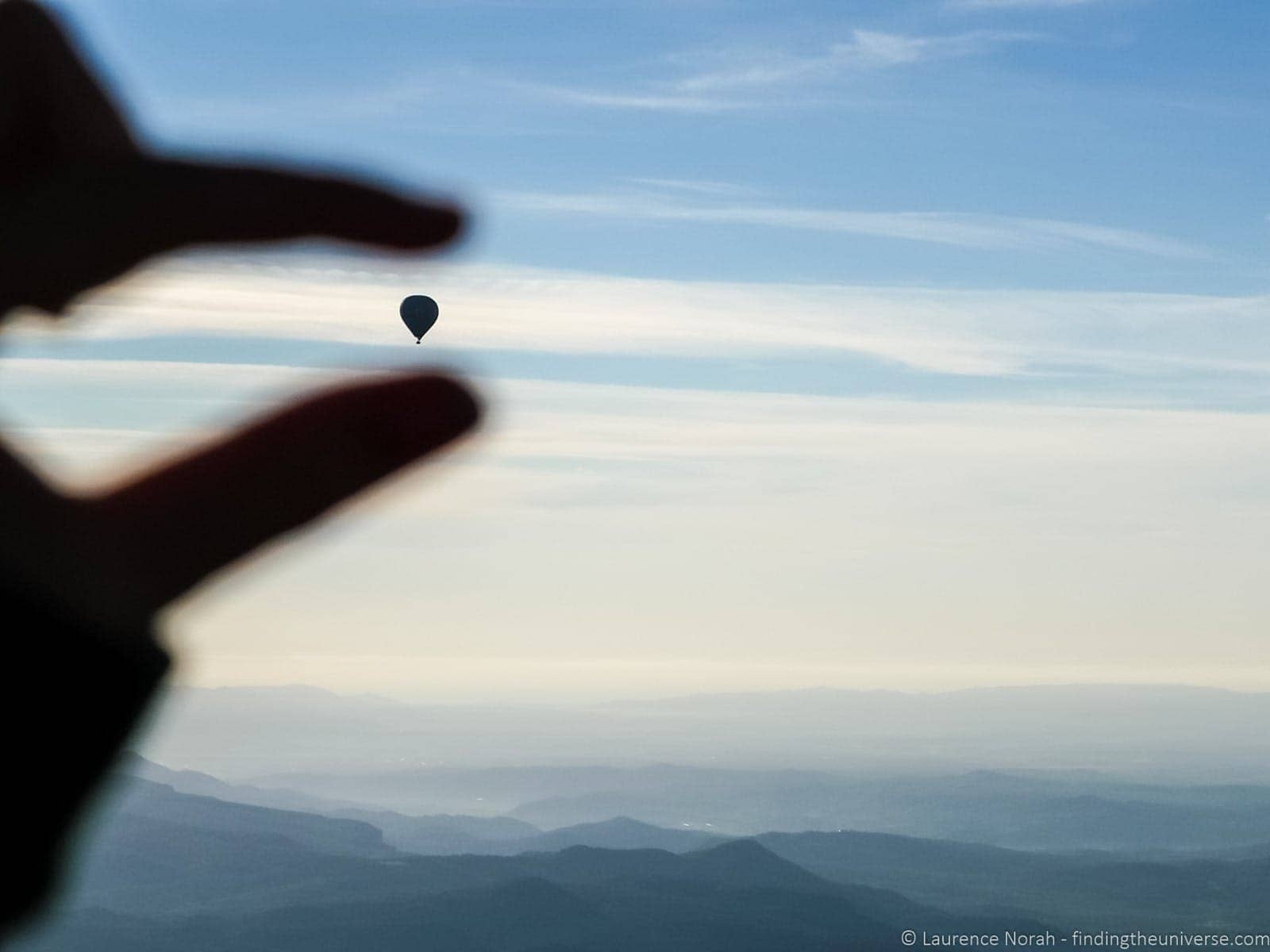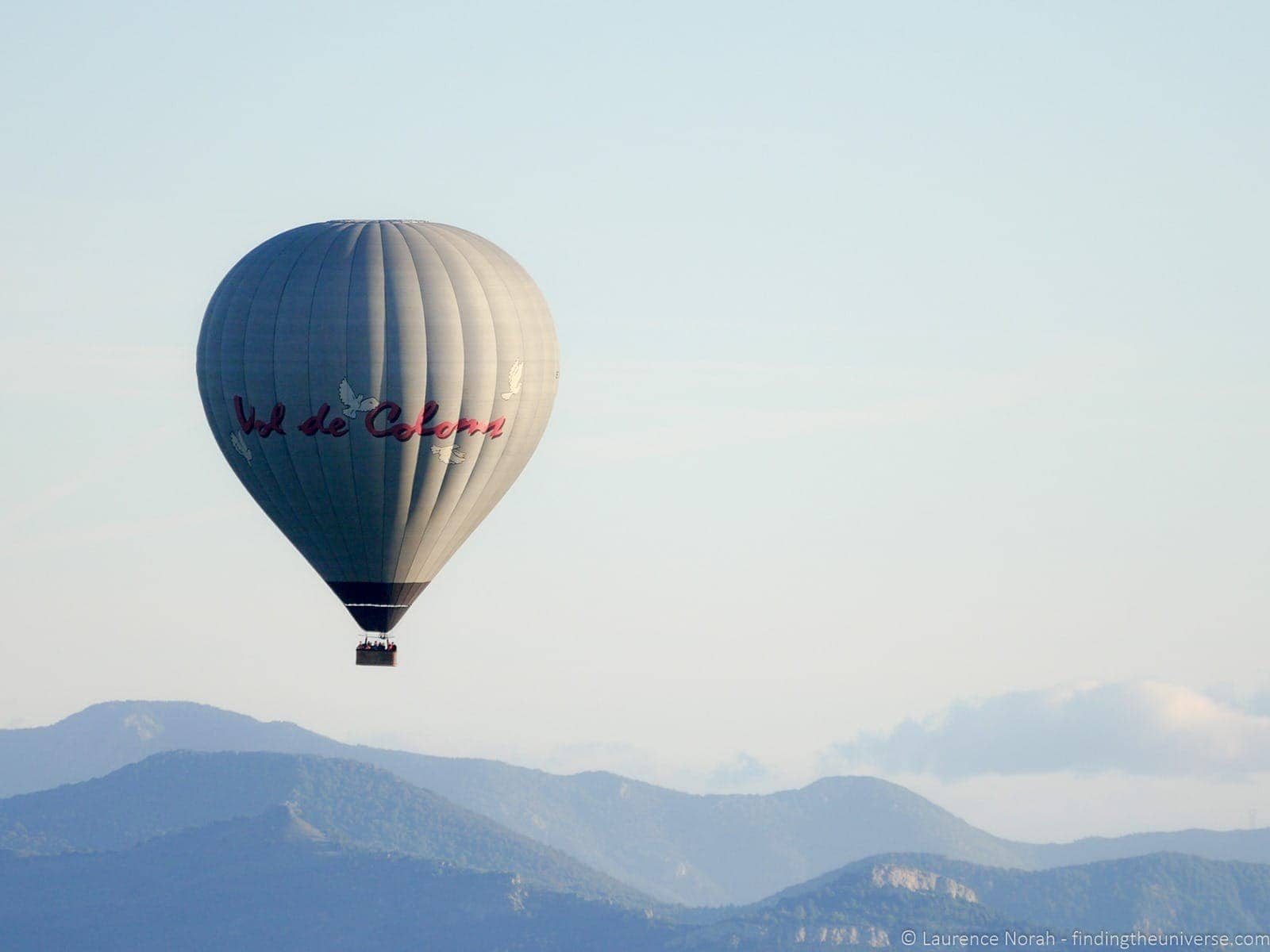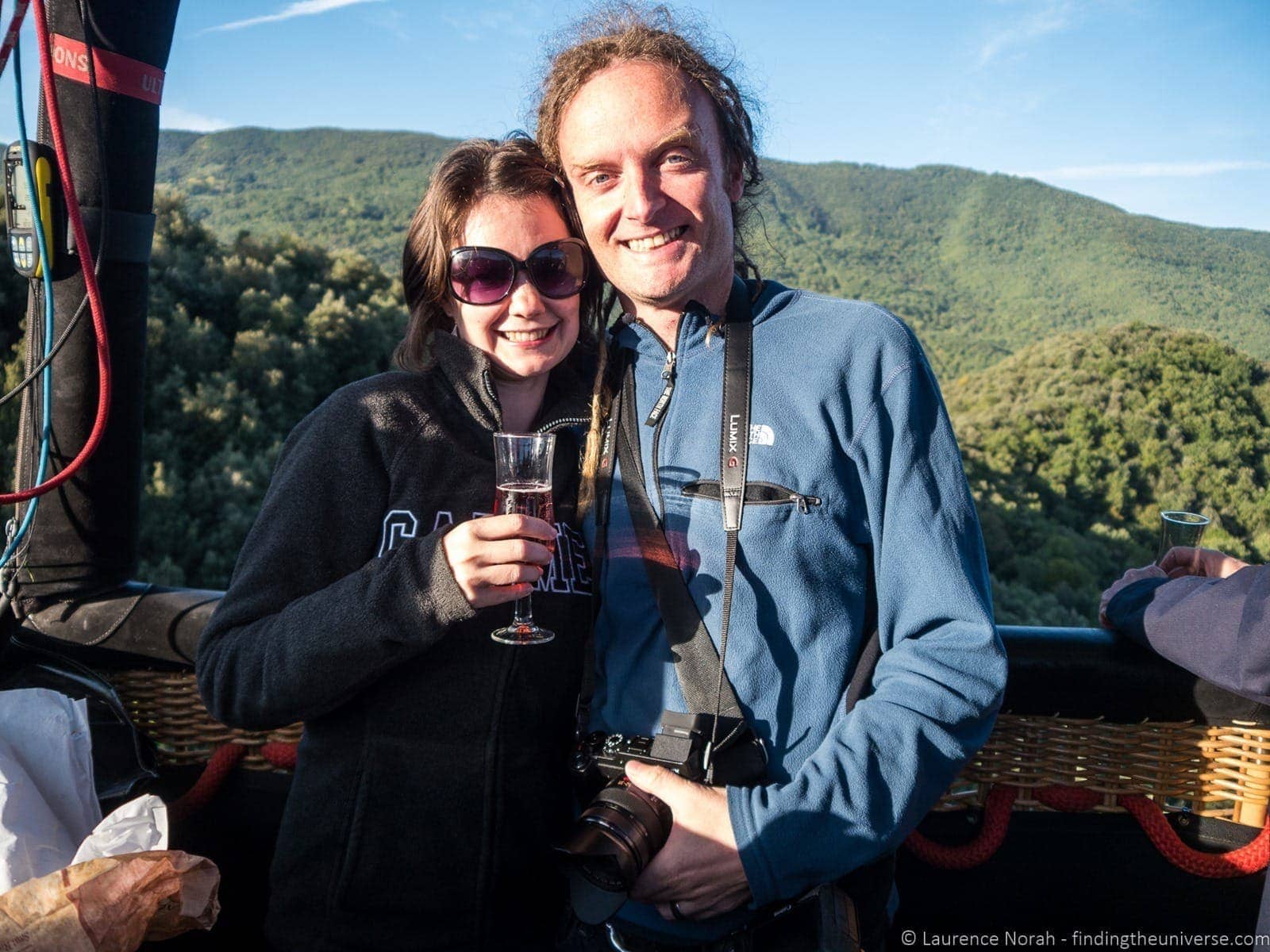 Oh, that's just us. Drinking champagne over volcanoes at 9am in a hot air balloon.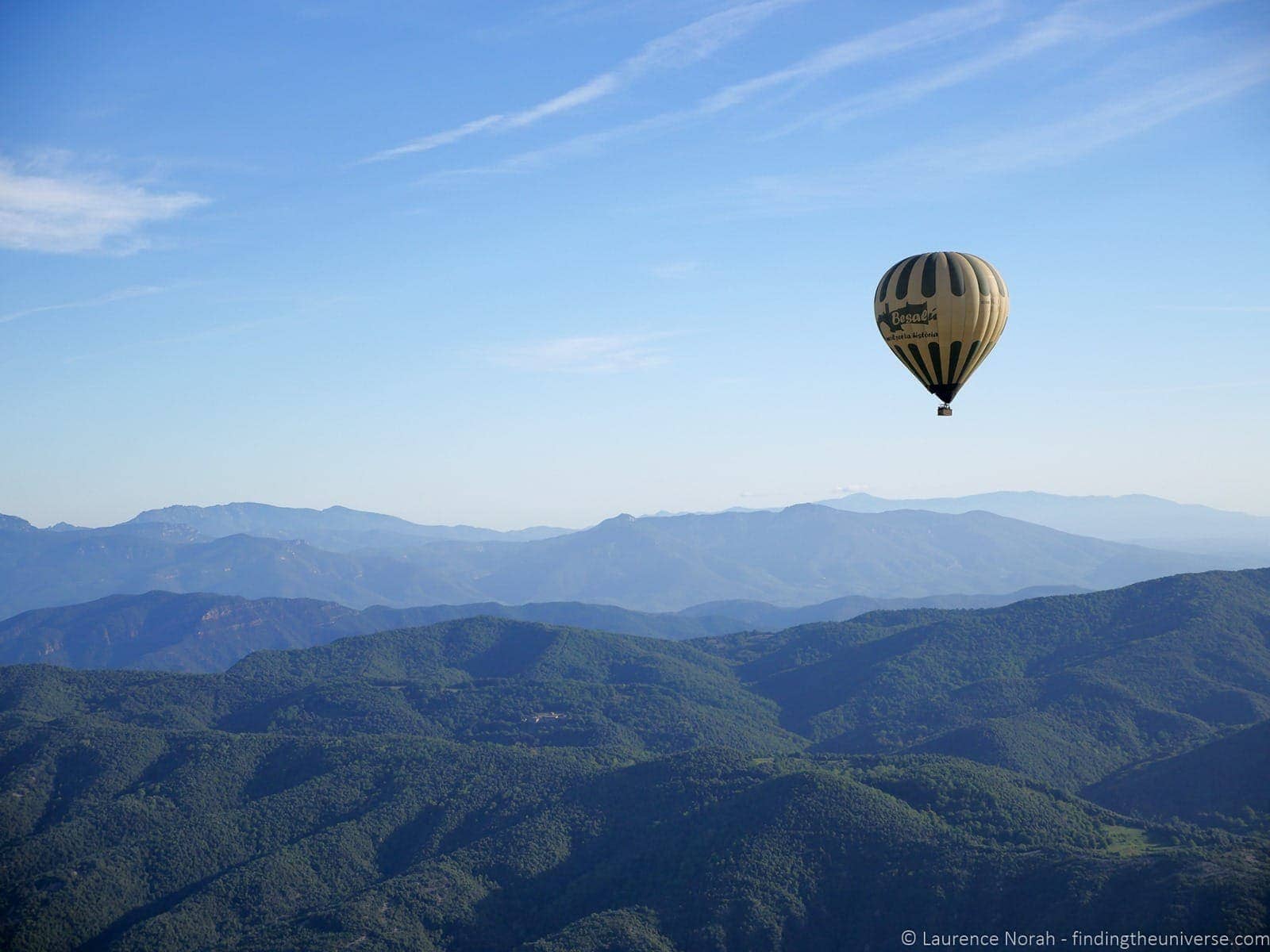 Balloons are so pretty. Costa Brava is so pretty. Everything is pretty!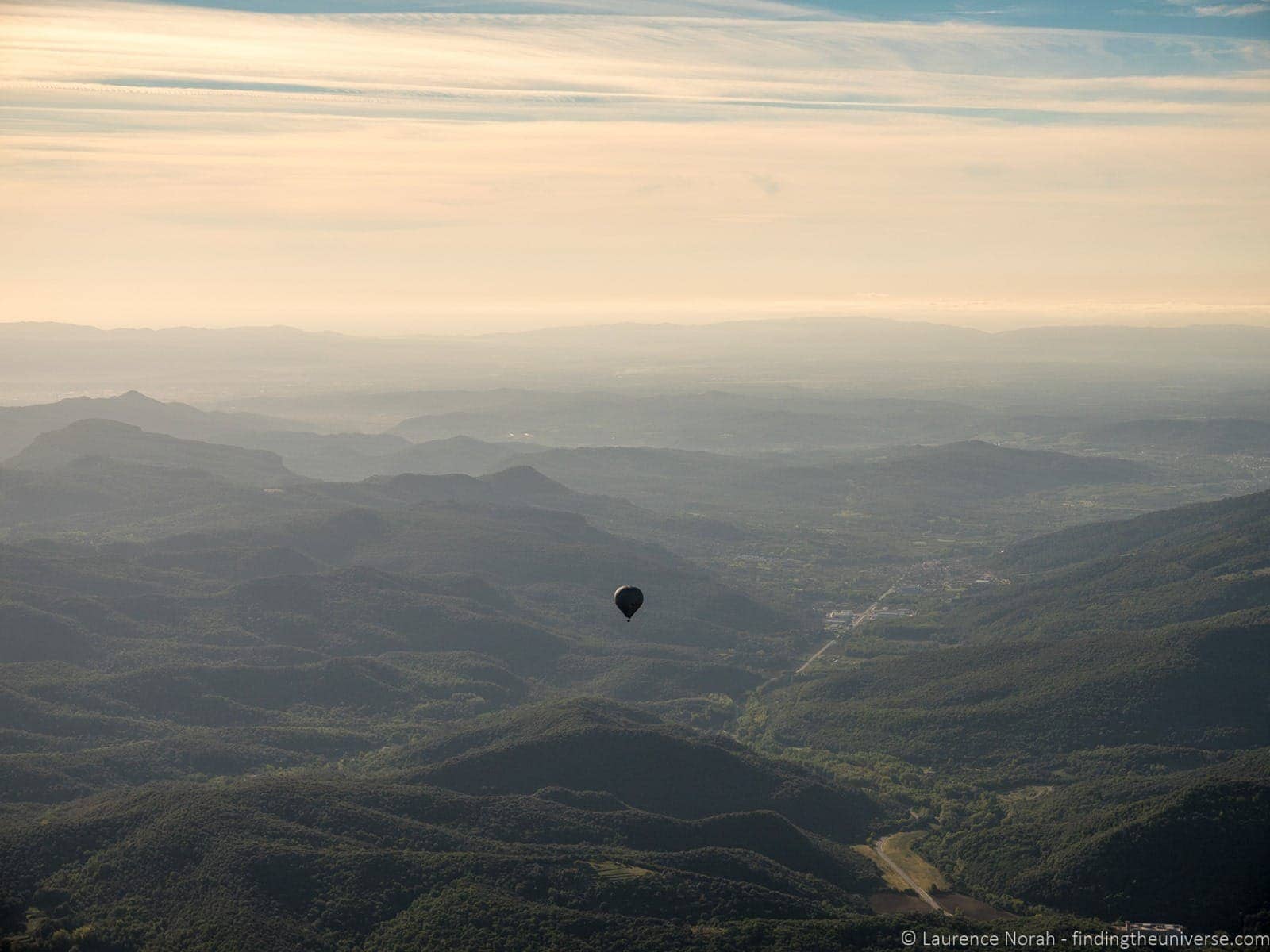 Yeah, it was a nice day.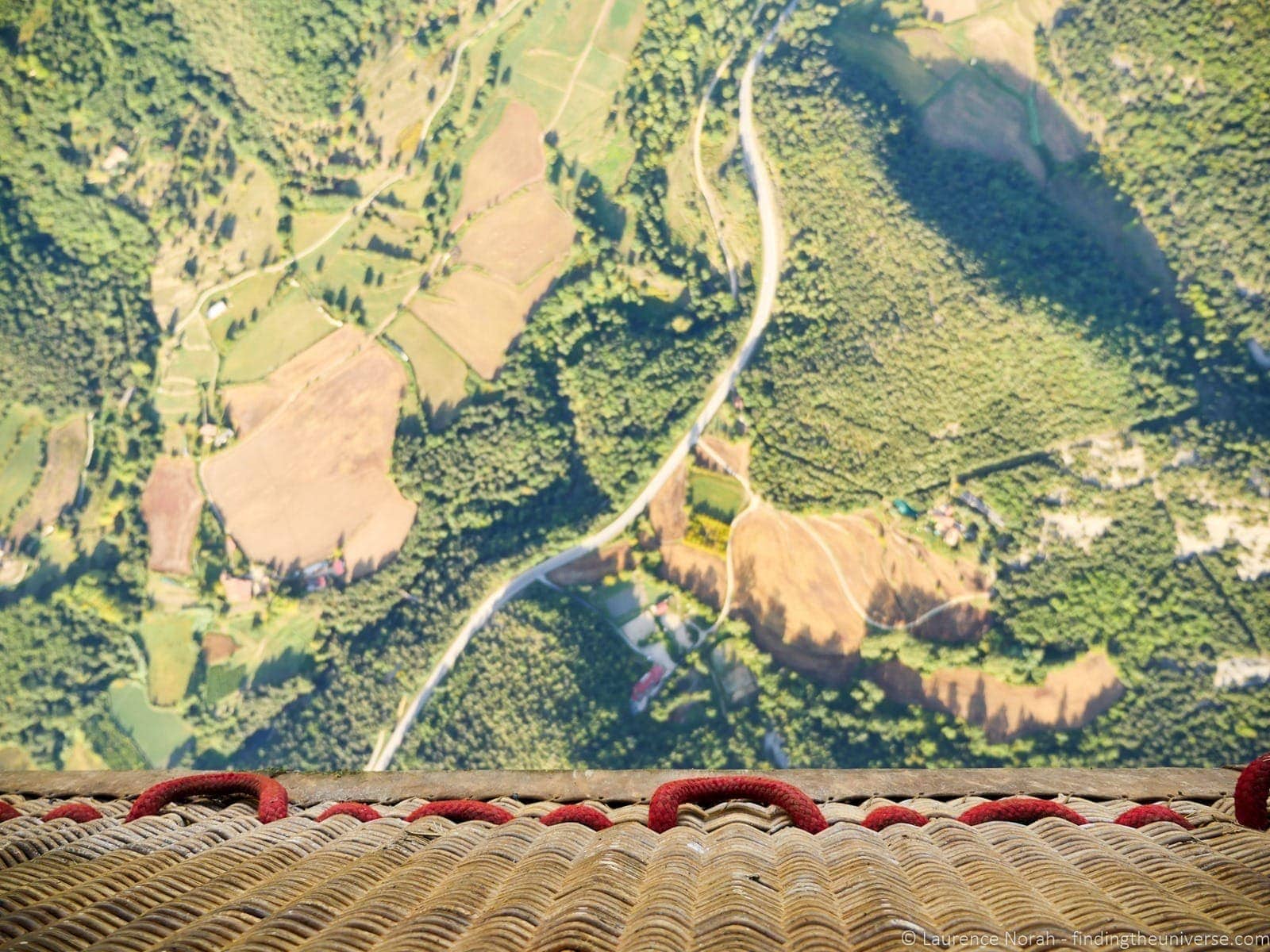 Sometimes you just want to peer over the edge and take a photo.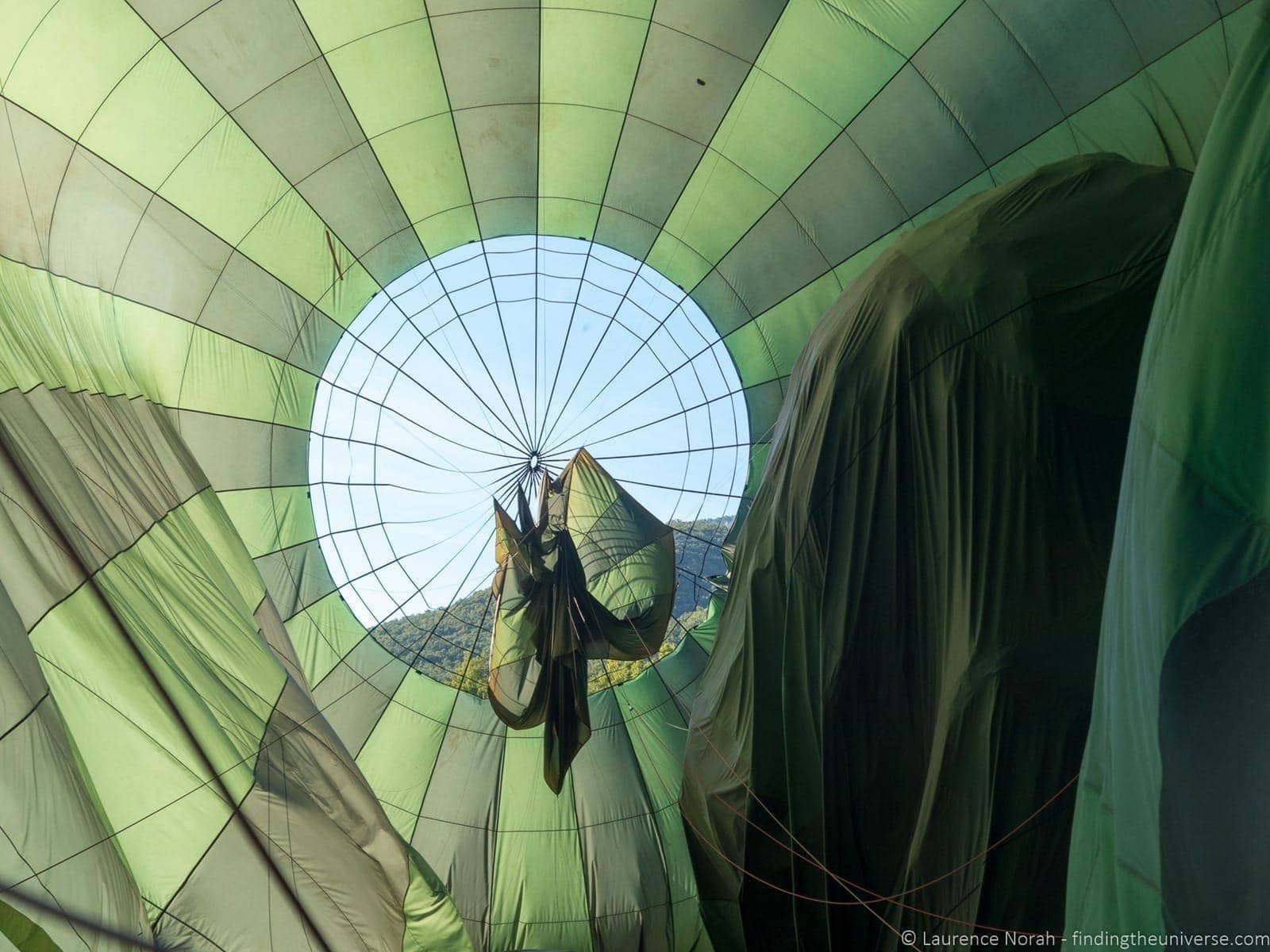 We didn't crash, although a tree may have been used as a brake. This is the balloon deflating. After a couple of attempts at finding a landing spot, this was where we ended up.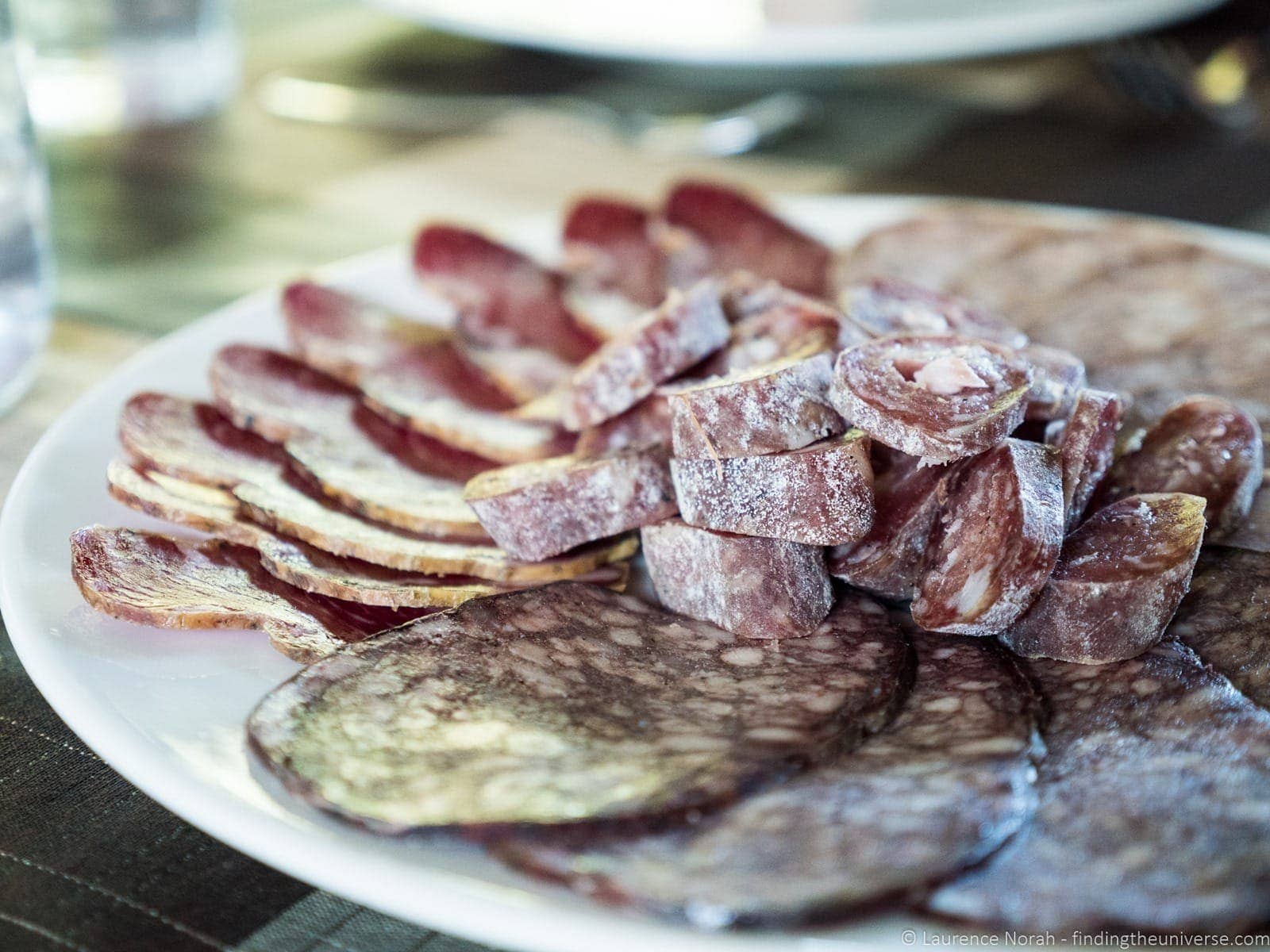 After the balloon experience, which was magnificent, we headed back to the Vol de Coloms base we'd started from, where a magnificent feast was waiting for us, including (obviously, this is Catalonia), a massive plate of ham, freshly grilled sausages and a magnificent pot of white beans, all accompanied by bread, wine and water. It was an epic feast, and reminded me of that time I overate in Costa Brava the first time I visited. A good opportunity to see how the Lumix handled food photography. It handled it just fine.
Overall, I can highly recommend the Vol de Coloms ballooning experience. It was fantastically well organised, the pilot was friendly and knowledgeable, and the ride included cake and champagne, followed by all the food I could eat. When we were done, we were also presented with a nice certificate, to prove we'd made it.
If you're interested in taking a balloon ride over this region, Vol de Coloms has a wide range of options to suit a range of budgets, from group ballooning to private balloon hire – take a look at their website for all the options.
So you know: My balloon ride with Vol de Coloms was provided as part of my resident blogger experience here in Costa Brava, in partnership with the local tourism board. Read more how I choose who to work with on my code of ethics page.