Europe in late winter is not a great place to get back to after three months of sun in Thailand, although I suspect your pity levels are not that high. It's a bit early for spring, and too late for all the winter festivities that usually make the season vaguely bearable. Instead, it's the final stretch, just waiting for spring to burst through, and the birds to start singing again.
We figured that the best way to cope with any post trip blues that might result from hitting a wintery France after a blistering Thailand was to plan another trip as soon as possible to keep ourselves occupied. I can very much recommend this as a general tonic to your travelling blues, although your wallet might not approve.
We also thought it was time to start crossing off some of those items on our to-do list for 2013.
So it is that we come to our next big adventure – a train trip around Europe, taking up much of March. We are particularly excited about this one! So where are we going?
France – Angouleme & Paris
We're starting our adventure in France, hopping onto the TGV in Angouleme and heading to Belgium via Paris. Angouleme is a lovely little city to explore, stuffed full of street art and beautiful old buildings. If you are travelling by rail through France, it's worth taking a stop over. We'll also be whizzing through Paris, although not for long, as we head to our first overnight stop: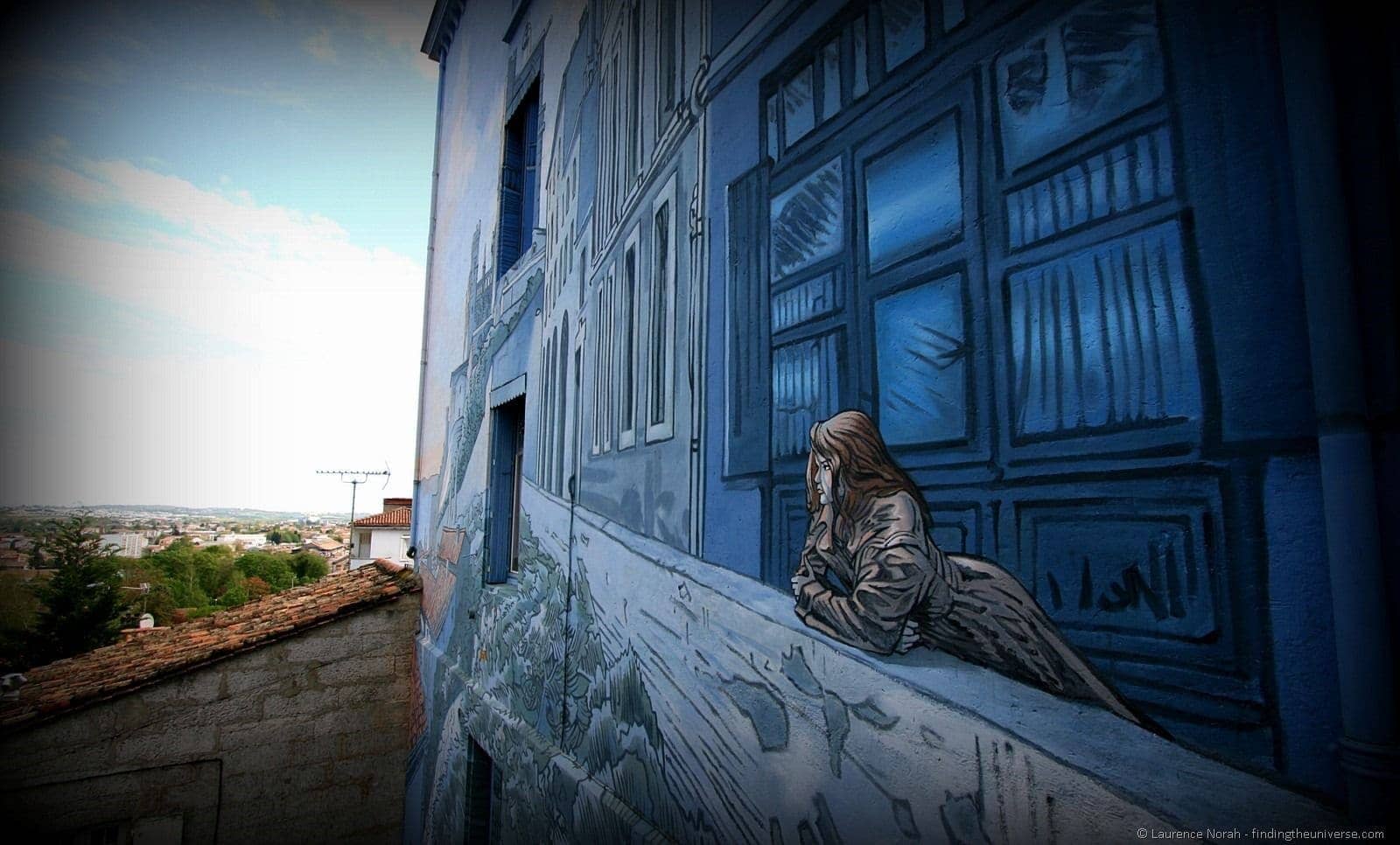 Belgium – Brussels & Ghent
I've visited Belgium before, and sampled the delectable beers and chocolate. On that trip I went to Bruges for the day – so this time we're making the half hour trip out to Ghent to see what that's all about.
We met a Belgium couple during our travels in Thailand who were very enthusiastic about the city, and fellow travel blogger Tom of ActiveBackpacker has rated it as the best small town in Europe, so we are keen to find out what the fuss is all about. And try some beer.
Germany – Berlin
I loved Berlin when I visited nearly three years ago. There's such an alternative vibe about the city, plus of course the recent scars of history that make this such an interesting place to explore.
Our main reason for hitting up Berlin is to attend ITB – one of the largest travel trade shows in the world, where we'll be meeting up with travel industry reps and chatting about future partnerships, so we can keep bringing adventures and photos from around the world to the blog.
It's not all going to be work though. It's going to be Vera's birthday during our time in Berlin, and we're both keen to explore the city together, meet up with friends, and take photos of all the awesome street art. If you're in or around Berlin during ITB (6-10th March), we'd love to hang out!
Denmark – Copenhagen
From Berlin we strike north, where both of us are entering entirely new territory, as we've not been to any of the Scandinavian countries. All I really know about Copenhagen is that it has a little mermaid, and famous storyteller Hans Christian Andersen came from here. Oh, and Danish pastries of course.
Sweden – Stockholm
Mostly I know that Sweden is full of beautiful people, is where Ikea came from, and once held a near monopoly on production of the safety match.
We're looking forward to learning more about this island capital for ourselves, and maybe even trying out some meatballs in their home country.
Norway – Oslo and Bergen
I nearly visited Norway once. I had a ferry booking and everything. Then all sorts of events conspired against me, and I ended up in Australia. You know how it is.
Norway is famous for its Fjords and trolls, and is home to some spectacular scenery. We're particularly looking forward to taking the train from Oslo to Bergen, which is supposed to be one of the most beautiful train rides in the world.
Holland – Amsterdam
Ah, Amsterdam. I totally love this city, with its canals and cafe culture. It's one of the few on our list that I've visited enough times to feel familiar with. It feels like the perfect place to finish off our tour in style, after which I'll be heading back to France, and Vera's going to be popping back to Germany to visit friends and family for a while.
Whew. Hard to believe, but we're actually fitting all the above into a 22 day itinerary. This is a little faster than we might usually travel (ok, so Thailand took us three months), but we're seeing it as a taster expedition. If we like what we find (and I have no reason to think we won't!), then we can always return!
Thanking our partners
We're also pleased to be working with a number of partners on this trip, who I'd like to give a quick shout out to as they're the ones making such a pile of awesome a reality:
InterRail.eu – The choices for getting around Europe are plenty, from road to air, sea to rail. For a tour like ours, which is all about the capital cities, rail is one of my favourite ways to go. The high speed rail network in Europe is excellent, and watching the scenery unfold as you pootle along, sampling the delights of the restaurant car, is one of the best ways to travel. Naturally we were thrilled to be able to partner with InterRail.eu on this particular adventure, who are sorting us out with our train transport.
HostelBookers.com – After collaborating with these guys on our Thailand trip, and enjoying visiting properties from beach side resorts to luxury city homestays, we wanted to see what they had to offer in cities around Europe, which are a bit closer to home. We're looking forward to sharing our experiences of accommodation options in Europe that you can book with HostelBookers!
GetYourGuide – We had two fantastic adventures with GetYourGuide in Thailand – a zip lining adventure through the jungle tree tops near Chiang Mai, and a canoe trip to James Bond island on my birthday. We'll be partnering with them again to see what they can offer the city visitor in Europe – I would expect quite a lot, given that they have over 6000 activities available to book in Europe!
XCom Global – As a blogger, connectivity is important, and Europe is a complex place to stay connected in, especially with roaming fees being so darn expensive. Enter XCom Global, who are providing us a wireless hotspot for the duration of our trip, meaning we'll be able to keep you updated on Instagram, Twitter and our Facebook Page as we go. We'll also be doing a full review of the service after the trip, so you can decide for yourselves how this could be useful for you.
Visit Norway – We're thrilled to be working with the Visit Norway regional tourism office for our stays in Oslo and Bergen. They're going to be hooking us up with access to various attractions and sights in these two wonderful sounding cities, as well as information on what to see and where to go. We can't wait!
And over to you!
Most of the places that we're visiting are new to us. If you've visited or lived in any of the above, and have any tips or suggestions for things to see and do, then we are all ears. Or maybe you've never visited, but there's something you've heard of that you'd like us to check out for you. Either way, hit up the comments, and let us know!