Road trips! What's not to love? The stereo blaring, scenery rolling by mile after mile, the freedom to just pull over and gawp at whatever takes your fancy.
As you can probably tell, I do enjoy a good road trip, and today I'm going to share four of my absolute favourites from my travels that, if you happen to have the chance, you should totally get on and do. If you've got favourites from your travels – shout them out in the comments at the end!
Australia – through the middle
Driving up through the middle of Australia is a trip you are never going to forget – not least because of the way it brings the scale of this enormous country to life.
it's not just about the scale though, vast as it is. The red centre is quintessential Australia, with endless red earth and scrubby bush going off into the distance under that mind-blowingly enormous sky. Nothing can prepare you for the way the road never seems to end, the miles keep ticking on by, and the world freezes around you, relentlessly unchanging.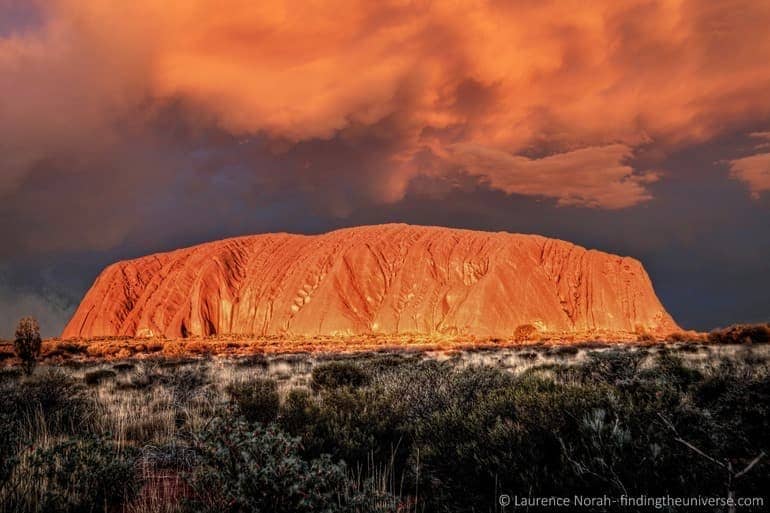 And then you ask yourself what it must have been like for the early pioneers who did this thing on horseback, perhaps wondering if they were ever going to see different scenery again, wondering if the ocean was all just a dream.
Of course there are some highlights on the way to break up the journey. My personal recommendations are to stop off at the funky underground town of Coober Pedy, that giant rock in the middle (and don't skip the Olgas!), Kings Canyon, the Devils Marbles and the town of Mataranka.
The area around Alice Springs is also worth exploring, with some days spent in the East and West MacDonnell ranges to be highly recommended.
But really, this trip is all about that endless road, that feeling of insignificance that will envelop you as you crawl, antlike, under the ever baking sun, taking solace in the company of passing drivers, and observing the nicety that is the outback wave.
For a more detailed tour of this journey, check out this post I put together on driving Australia's red centre, which features more attractions as well as some tips for preparing for a journey like this.
New Zealand's wet and wild west coast
From dry and baking to wet and wild. It's just a short hop across the waters from Australia to New Zealand, but the scenery couldn't be more different, particularly on the south island's west coast.
This is one of New Zealand's wettest areas, with something like seven metres of rain a year. So what am I doing recommending a road trip here?
Well, the scenery as you wind your way down this coast past the spine of the mighty southern alps is entirely worth a little bit of metre high moisture. Of course, you do have to be a bit lucky to see anything beyond low lying cloud and your windscreen wipers, but even if it is raining, the odd glimpse of surf crashing into the rocks below your tyres will keep you sated. Or at least, focused on the journey.
On your way down south, on a journey which starts with you crossing over the southern alps through one of the carefully blasted mountain pathways, you'll have the opportunity to taste possum pie, walk on a glacier, and see New Zealand's highest mountain perfectly mirrored in an enormous lake.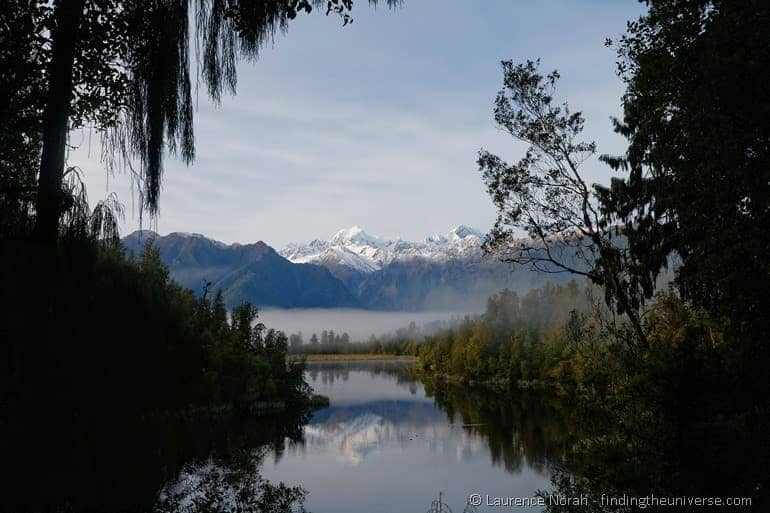 Do yourself a favour though. Turn north first, and head up to the sleepy village of Karamea. It's not a well trodden destination, but the geological features and surrounding scenery make it very much worth the journey.
If you're interested in visiting New Zealand, don't miss my series of New Zealand guides, which cover everything from finding free internet to more scenic road trips like this one.
America's Pacific Coast Highway
Across to America now, and one of the first proper road trips I ever took, that winding stretch of highway that runs from San Francisco down the Pacific coast to San Diego, a part of the 1200 mile road that goes from Canada to Mexico.
California State Route 1, as this road is formally known, is a 500 mile route that takes you past some of California's most notable locations, bracketed by the muscles of Venice beach at one end, and the red gateway to San Francisco at the other.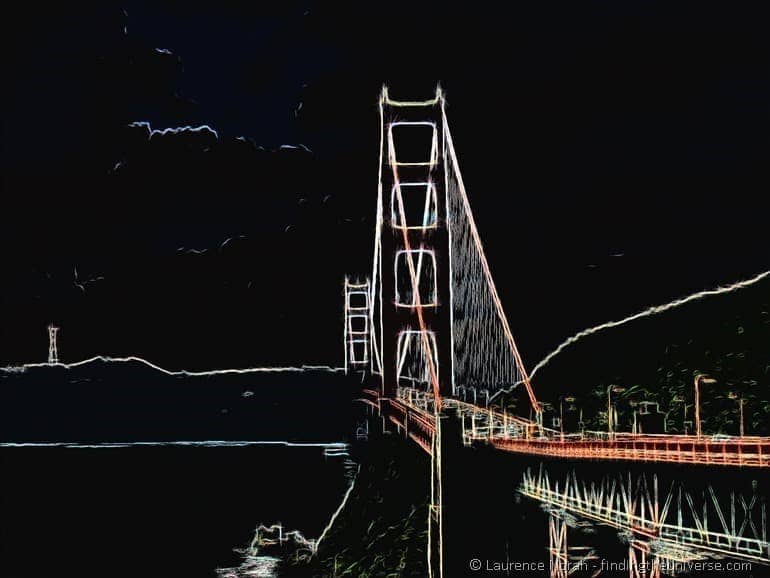 My favourite part of the trip has to be the wild area of Big Sur. Away from the cities, this area is home to towering redwoods and waterfalls which tumble lazily onto beaches. There are restaurants perched precariously on clifftops, and coastal views that will render you speechless.
This particular area is perfect for a spot of camping, and you can happily spend days under canvas just being boggled by the scale of the trees.
Of course, if you're not into giant trees, then there's plenty of other things to keep you entertained, including the boardwalk of Santa Cruz, the gorgeous city of Santa Barbara, and the sea otters of Monterey Bay, to name but a few. It's a route that needs to be done at least once in your life!
Australia's Gibb River Road
Way up in the northern reaches of Western Australia is a region known as the Kimberley – an outback explorer's dream come true. This 400 mile road is a classic Australian route, originally used by cattle drovers to move their herds to market.
Cattle farming is still big business in the area, but the road is no longer worn by hooves – instead it's trundled by four wheel drive vehicles and owners who are keen to explore this bit of wilderness and learn a bit about recent outback history.
The best thing about this drive though are the gorges and waterholes that line the route. These are plentiful, and offer fantastic swimming and lounging opportunities where you can wash off the inevitable layer of red dust from your body, and ponder as to how wonderful life is.
Other highlights of the route include enormous hollowed out baobab trees, a Devonian-era reef towering over the middle of the outback, and scenery that Crocodile Dundee would be proud of.
For the truly adventurous amongst you, the side trip up to Kalumburu and the four tiered Mitchell Falls waterfall is well worth the effort. This 150 mile long trip is a one way route, so you'll be coming back the way you went, but that waterfall is very much worth taking the time to see, as it tumbles across four huge rock outcrops.
Accommodation options along the route are excellent, ranging from simple campgrounds through to more upmarket experiences at some of the ranches along the way.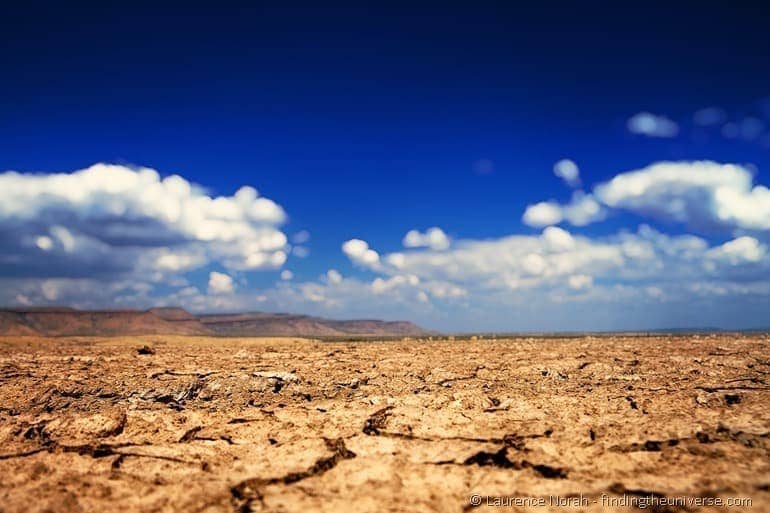 For more information about driving the Gibb River route, including when to go and essential planning, take a look at this post all about experiencing the Gibb River Road.
And that's it! Four road trips to add to your list. Do you have any road trips, either that you've done or heard about, that you'd like to share? Let me know about them in the comments!