IX! Finally I get to use an X in my roundups. I know, there are probably more exciting things going on in life, but as I've been stuck in bed with a bad back for the last five days, an X is about as thrilling as it gets.
Anyhow, by now you know the drill. We're grabbing some of the most popular photos as shared on the site's Facebook Page from the last month or so, and putting them into once nice big delectable post for your enjoyment. As always, feel free to comment at the end with which one is your favourite, or hop over to the Facebook Page to see photos like this (and more!) in your feed daily. Now.. on with edition IX!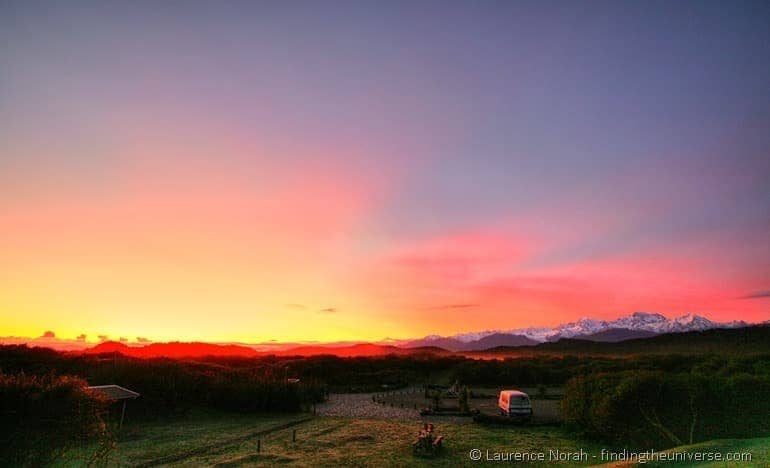 Sunrise over our campground during our time in New Zealand, with the southern alps in the background. We were the only ones here!
One of Gaudi's works in Barcelona – the fountain with golden horses towering over it. Normally it has water in it, but when we were there it was empty for cleaning, which gave it a fairly unique look.
A lot of sunsets this month on the page. Facebook now allows hashtags, so do pop over and take part in the #sunsetsunday series I'm running by posting a photo of a sunset on a Sunday, with the hashtag #sunsetsunday! This one was in Western Australia, after an amazing thunderstorm had passed through.
Ah cats.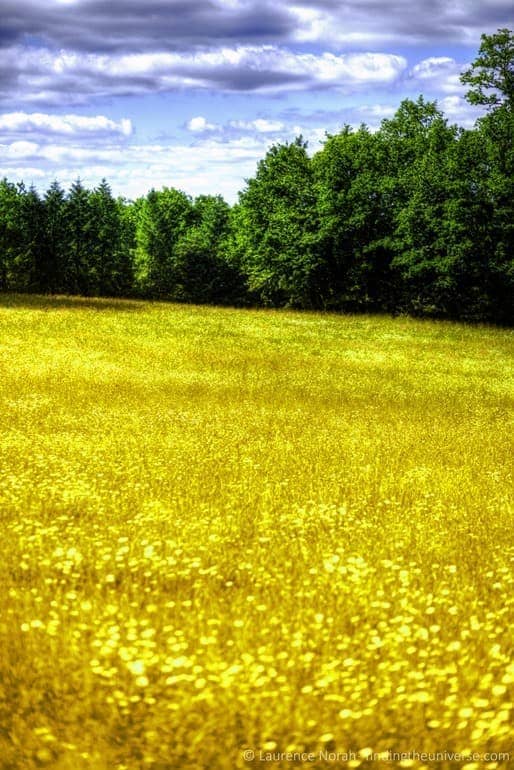 Summer is upon us in France, and the meadows are gorgeous at the moment!
Although, it must be said that summer did take her time getting to us…
We loved our time in Ayutthaya, Thailand. It was also home to some spectacular sunsets!
Another one from New Zealand – this is the Queen Charlotte Sound, which was the first place we visited during our trip around the South Island. We cheated and drove, but if you want to really experience the awesomeness of this area, then you can also hike the Queen Charlotte Track – check out this post from fellow blogger Dave to find out more.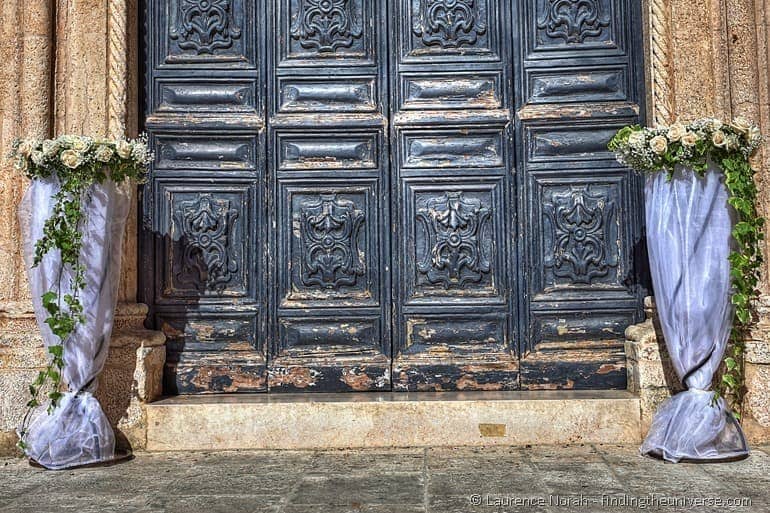 On my recent trip to Italy we spent a bit of time in the White City of Ostuni. My inner Lord of the Rings geek flared briefly, but sadly there were no flowerless trees to help fortell the return of the King. Just lots of pretty buildings and doorways. I'll be writing all about Ostuni soon!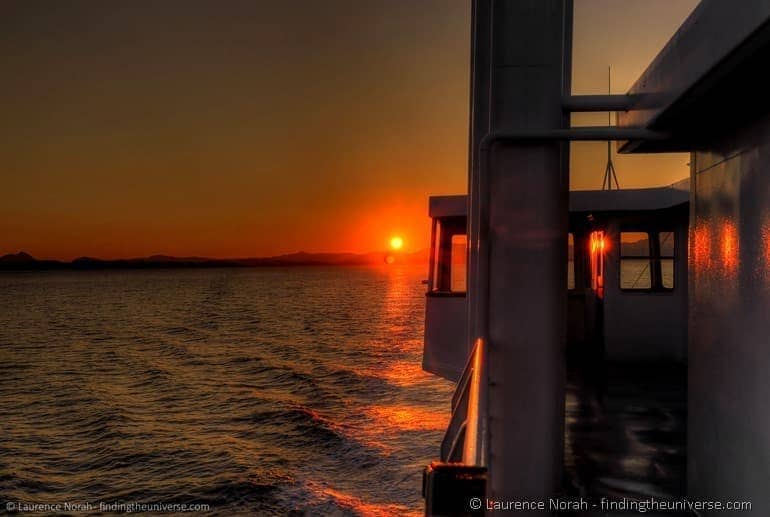 Another sunset, this one on the boat ride from Corfu to mainland Greece. Unfortunately for the whole ride the back of the boat lined itself up perfectly with the sunset, meaning there was no chance of an uninterrupted view, but this shot worked out pretty well.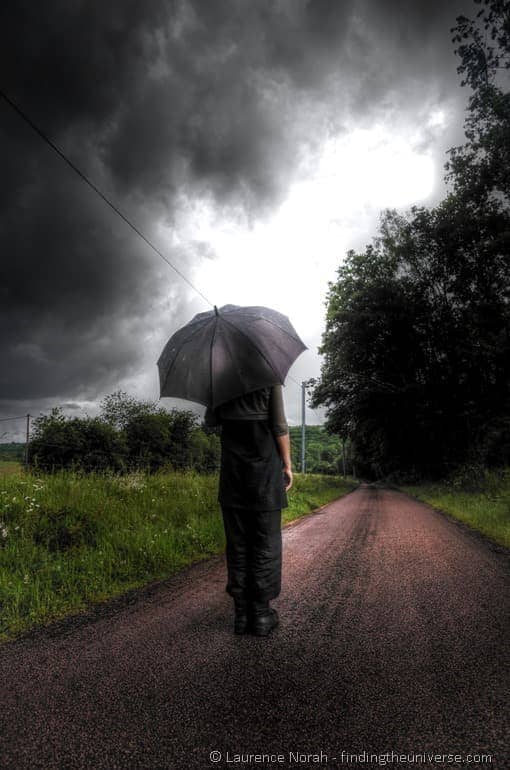 More from the pre-summer France, with Vera peering down a local road sorrowfully.
Yep, Brindisi is a place of many hidden treasures. This is Torre Guaceto, a nature reserve and protected marine area featuring this photogenic old tower.
We recently took part in the yearly fete de la musique in our local village. Last year was all about the karaoke, this time round we listened to some local music sung in the Occitan language. Find out more about what that means in this post on the yearly Felibree.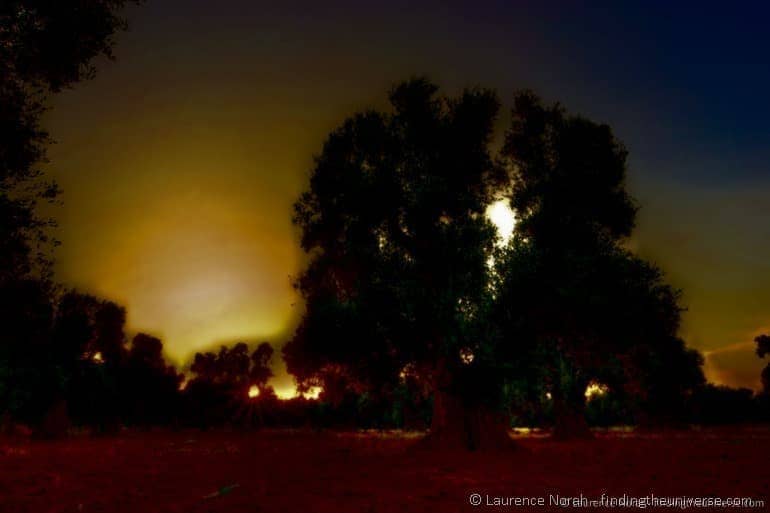 And finally, another one from my time in Brindisi – this one a rather edited shot of an olive tree at sunset in a 500 year old olive tree grove.Quite a special place to be.
And that finishes off this months Facebook roundup! If you missed any of the previous editions, you can see all the previous posts in this series here.