Today in my ongoing series of photography tips, which have thus far covered depth of field and composition amongst other topics, I will be looking at the subject of polarising filters, and why you would want to use a polarising filter as a photographer.
Hopefully you will find something in this post that helps you to improve your photography, or gives you some ideas that may be helpful for your shots. Let's get started.
What is a Filter Used for in Photography?
Let's get started first by answering the question – what is a filter?
A filter is piece of glass that fits over the end of your camera lens, and can perform a number of interesting functions. One of the most useful things it can do, and the reason I would always recommend folks buy a filter as a matter of principle when buying a lens, is protect the lens glass from scratches.
You can buy clear filters which serve pretty much just this purpose – absorbing the scratches that will happen when you use your camera regularly. Filters are much cheaper to replace than the lens, and for this reason alone, I cannot recommend getting a UV filter enough.
Of course, there is more to filtering than protection. You can buy filters that come in all sorts of different colours, for example, if you were wanting to achieve interesting photography effects. Use of a red filter for black and white photography can really bring out some fascinating tones.
What is a Polarising Filter?
A polarising filter is a filter that affects the light coming into the camera, exactly like a pair of polarising sunglasses would.
You can change the effect by rotating the filter through ninety degrees, which changes the amount and type of light that comes in. Reflections, clouds, sky colour, all can be manipulated by rotating the polarising filter.
For this reason, when using a polarising filter, you are going to probably want a lens that focuses internally rather than externally, as otherwise when the camera focuses it will move the filter and change how your photo looks.
What Effect Does a Polarising Filter Have on a Photograph?
Enough of the talk on the subject, here are some images to show you what a polarising filter is capable of: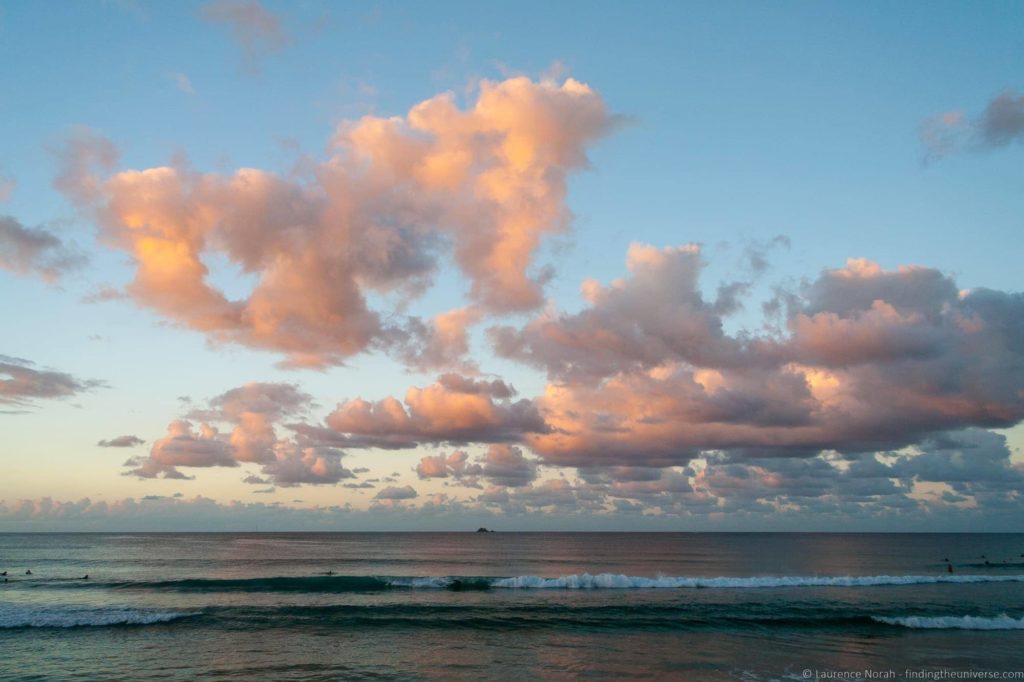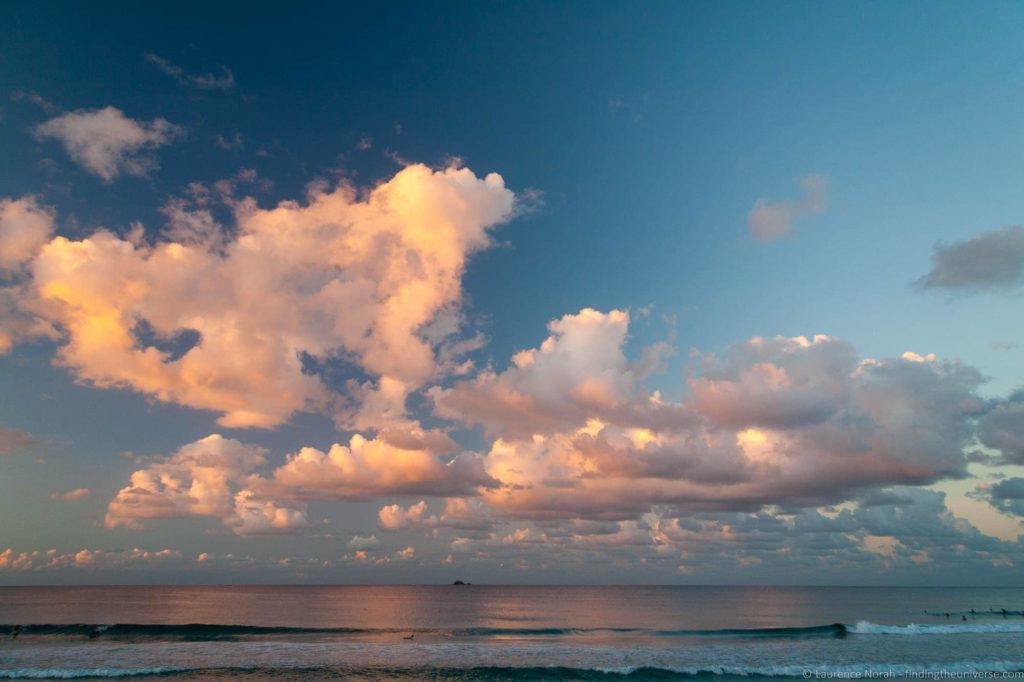 Above two images taken seconds apart showing the clouds over the sea during sunset, Byron Bay, Australia.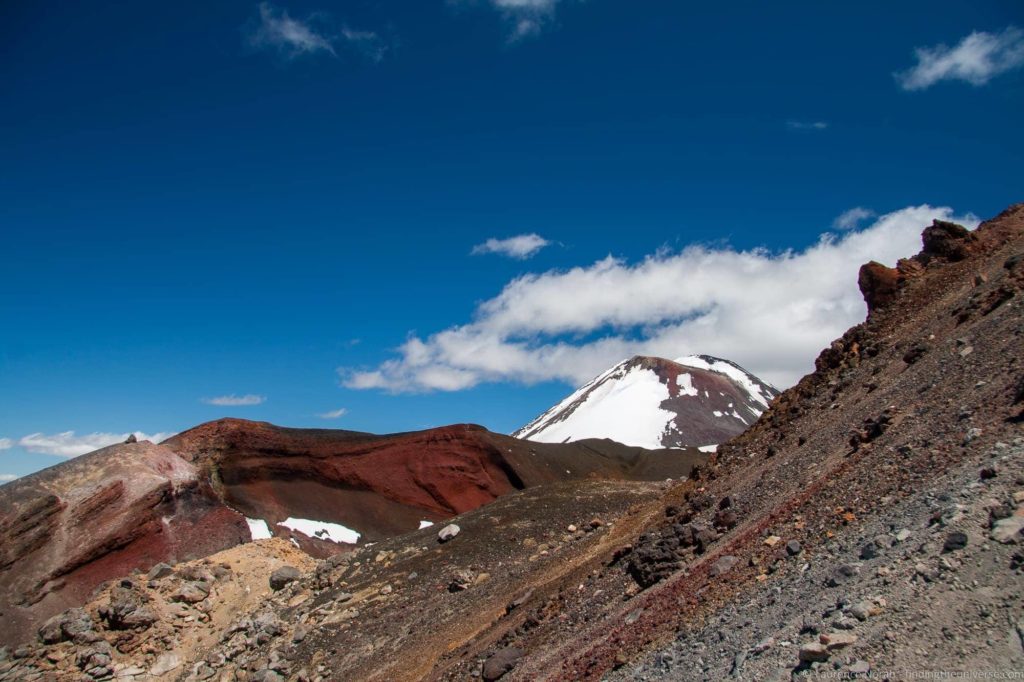 Above, two shots of Mount Ngauruhoe in the Tongariro National Park, New Zealand, also taken seconds apart.
As can be seen from the shots above, the polarised image (at the bottom in both versions) really brings out the colours in the sky. It also has a serious effect on the reflections in the water in the image.
Of course, there is a trade off to using a polarising filter. The second image in both cases required a wider open aperture and slower shutter speed. This is because less light is coming into the lens as a result of the polarisation – usually you lose around two stops of light, or, you get about a quarter the amount of light compared to not using a polarising filter.
This needs to be kept in mind when shooting, and is one reason why we recommend a tripod for photography.
It's also worth bearing in mind that polarising filters can have a negative effect on your image, especially if you are shooting with a wide angle lens. An effect called banding can be seen with wide angle shots (10mm – 20mm equivalent generally), especially in large sections of blue sky. Here is an example of what I mean.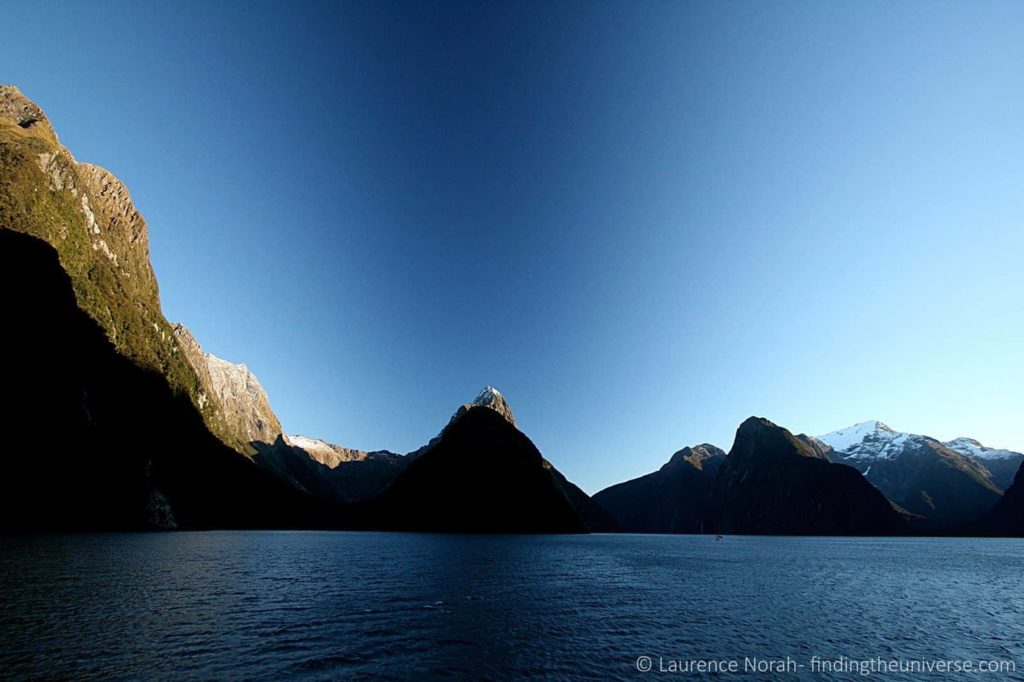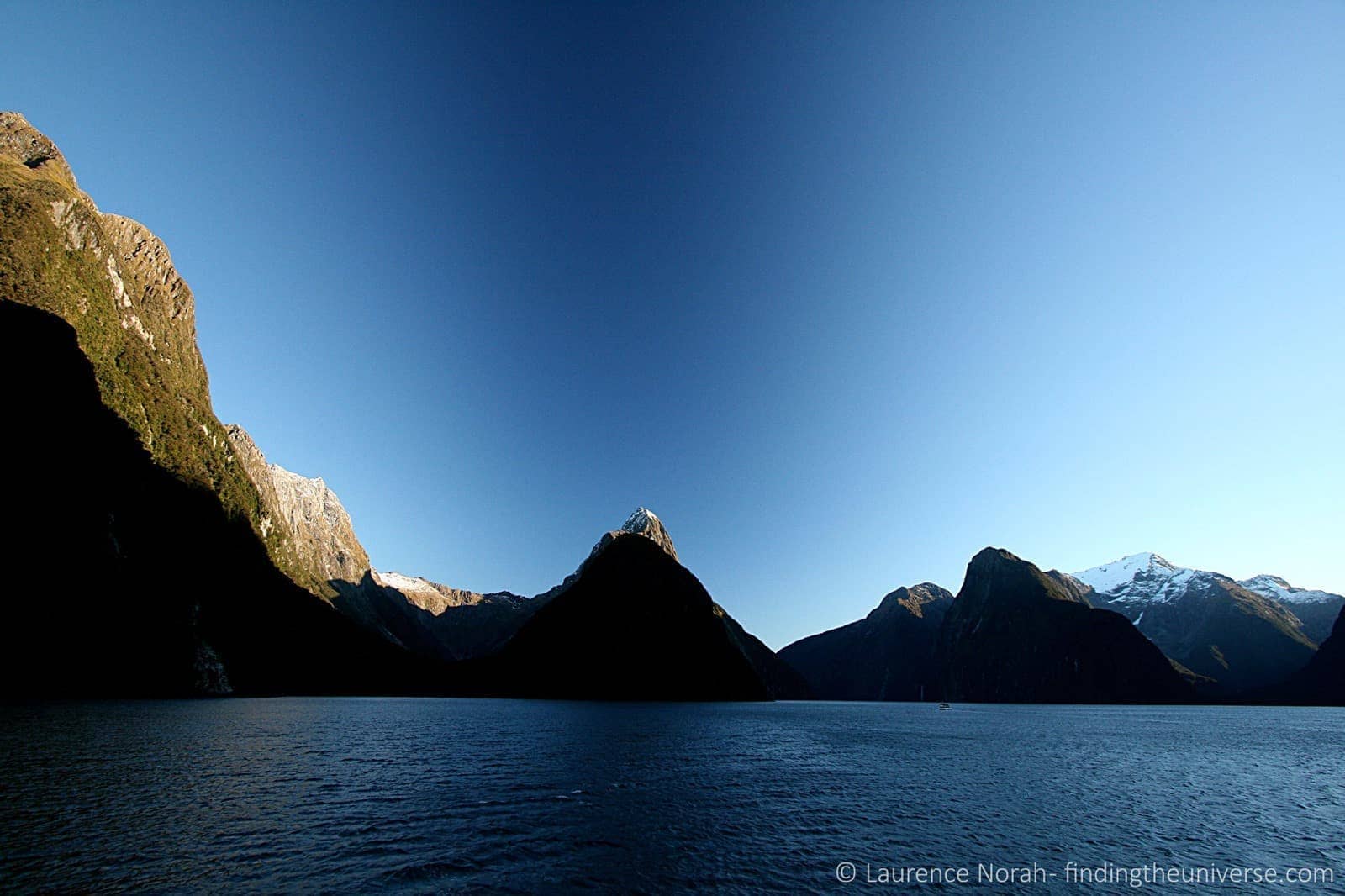 As you can see, the sky is not an even blue colour, with a large dark patch over the mountain in the centre.
This is a result of using a polarising filter on a wide angle lens. It's also worth noting that this effect is quite hard to fix in post processing, and isn't always too noticeable either in-camera, or when reviewing in the camera screen.
For this reason, I would advise against using a polarising filter for shots like these – unless you like the effect of course!
And that's it for my tips on using a polarising filter in photography! Hopefully this article has given you some ideas on how to improve your photography. Check out the rest of my photography tips articles for more photography advice and tips, and don't forget to sign up to my free 10 part newsletter at the end of the post for even more knowledge!
Happy photography, and as always, if you have any thoughts on anything in the article, feel free to comment below!