In today's photography tips article I'm going to be sharing with you a number of tips to help you compose better photos. Improving your photography composition is an easy way to take better photos – just by following some simple guidelines you'll be amazed at the difference.
Whilst there is no shortcut to becoming a better photographer short of practice, there are a few basic rules of thumb that you can think about when composing a shot that will help you start getting better photos. Here are some of my favourite photography composition tips.
Photography Composition Tips
1. The rule of thirds
One great way to improve a shot is to consider the rule of thirds. Composing a shot so that is is broken up into thirds is more pleasing to the eye. So for example, if you are taking a shot of the sea against the sky, if you allocated one-third of the image to the sea, and two thirds of the image to the sky, your resulting shot would be more pleasing.
Take the shot below as an example. The sky takes up around 2/3rds of the shot, with the city foreground around 1/3rd. In addition, the church spire and sun are placed off centre, in the right hand third.
Some cameras and smartphones have an overlay mode that you can activate to help you divide up the screen. With practice though, this sort of image division will come naturally.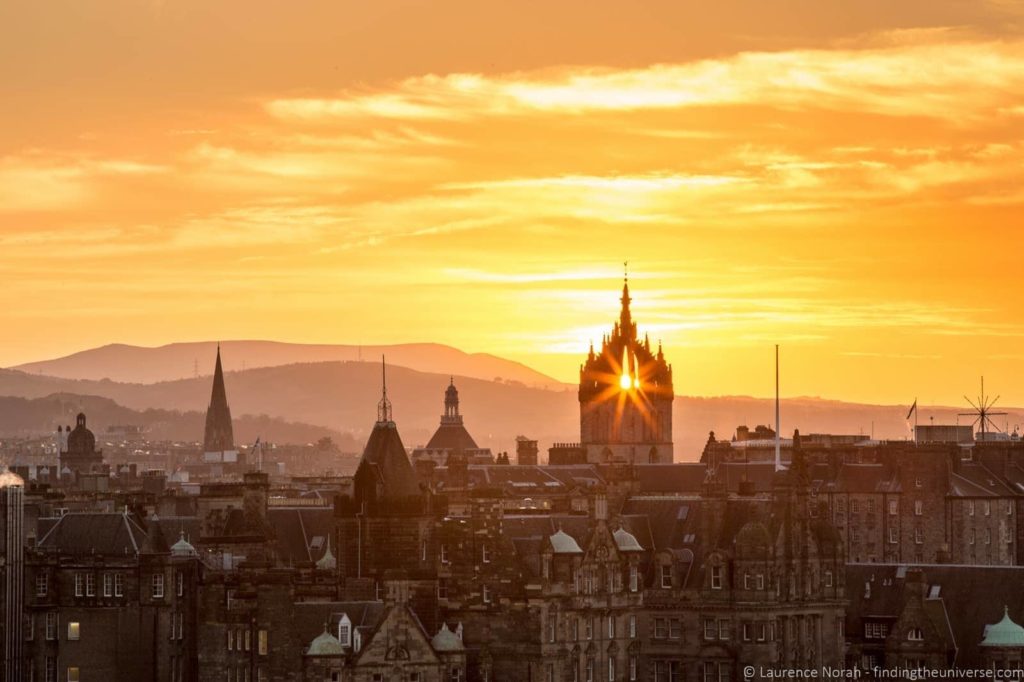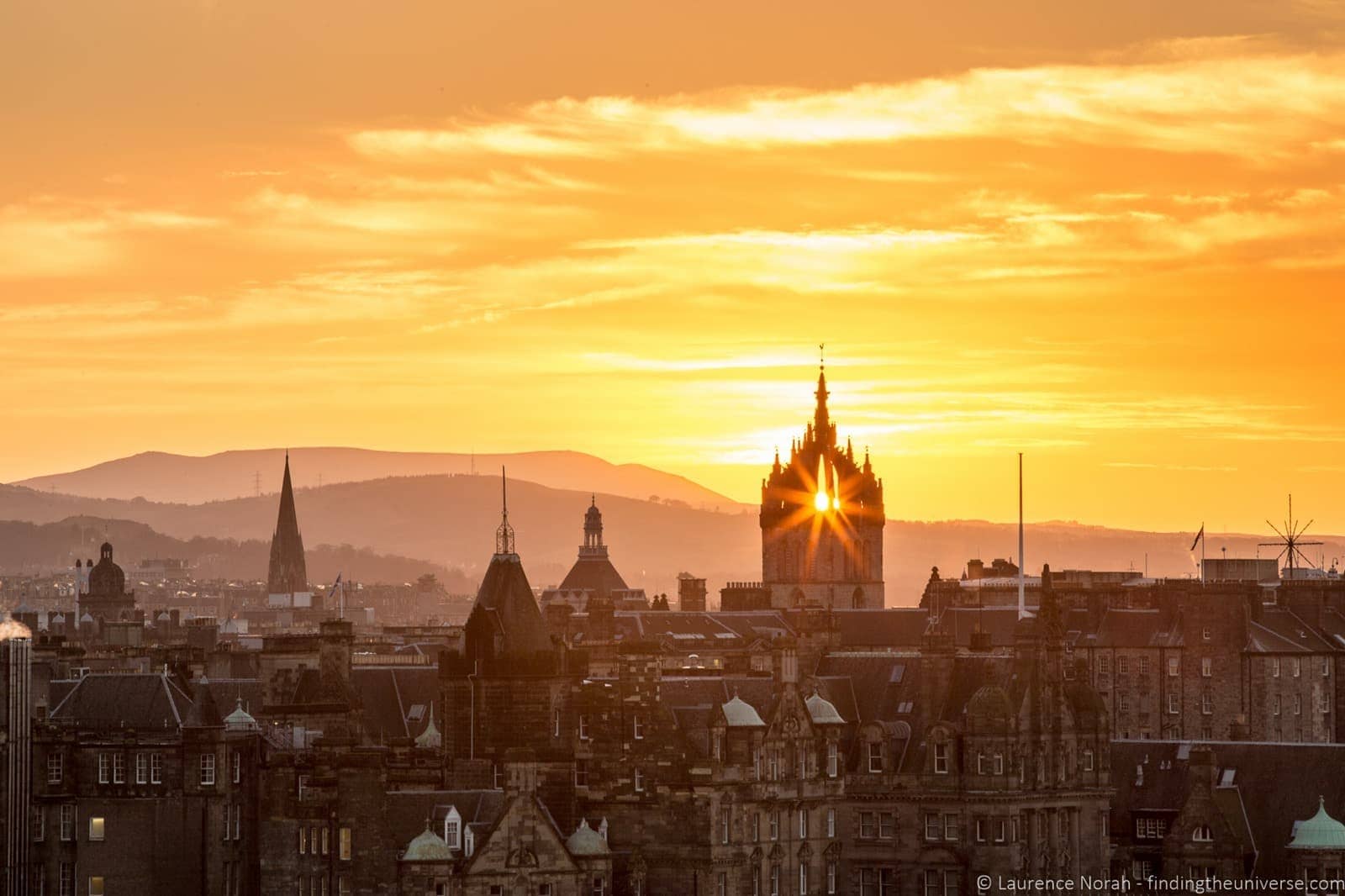 2. Focus
Deciding what is in and out of focus to your shot is very important for the image composition, and can be controlled with appropriate depth of field. See my previous article for more on that. If you are taking a portrait image, it is likely that you will want the subject matter to be sharply in focus, with distracting background detail blurred out.
A landscape shot on the other hand, will probably require most of the subject matter to be in focus, unless you are focusing on a specific object. Below are a couple of shots of the same subject matter with different focus. This radically changes how the image is perceived.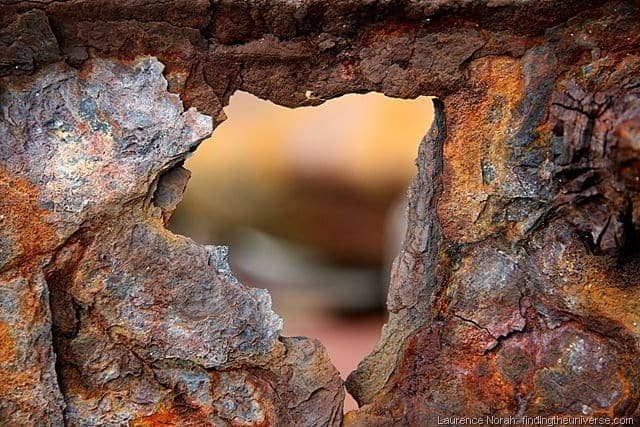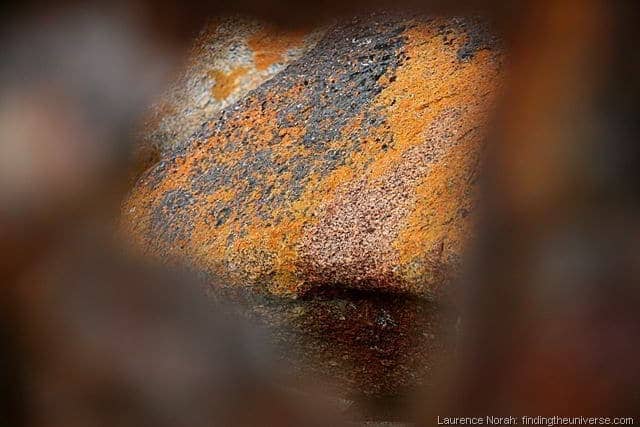 3. Subject placement
A common mistake when composing a shot is to place the subject matter right in the centre of the shot. This doesn't generally make for eye catching imagery. Think about putting the subject off centre, and wondering how to draw the viewers eye to your subject.
If you are shooting a castle for example, maybe there is a road leading along to the castle. The viewers eye would naturally be drawn to the road, and follow it to the castle. Think about what in your shot is likely to draw the eye, and compose your shot appropriately to engage with the viewer.
In the below shot of a monkey in Sri Lanka, the monkey is off centre and sharply in focus, whilst the rest of the shot is sufficiently out of focus so as to not overly distract the viewer. Read more about achieving this out of focus effect in my article on depth of field in photography.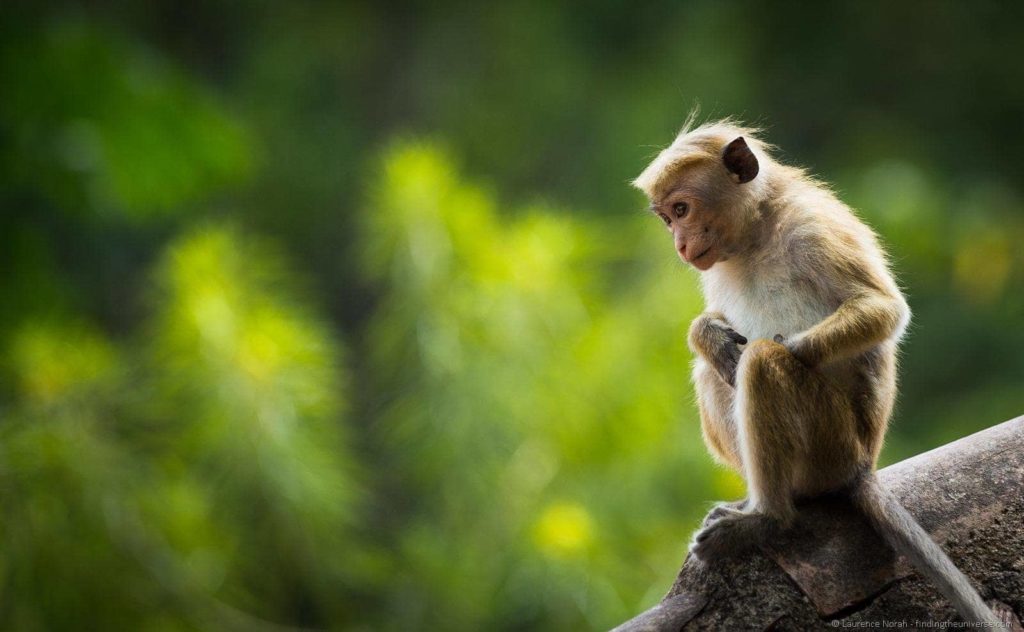 4. Framing
Framing is another technique you can use to ensure your viewer is looking at what you want them to be looking at, and not being distracted by background periphery. Essentially what you do is use surroundings and objects to "frame" the shot.
Tree branches are a good example – if you compose your image so that the tree branches are around the object in question then this will cause the viewer to focus on what is important, such as this shot of the Scott Monument in Edinburgh.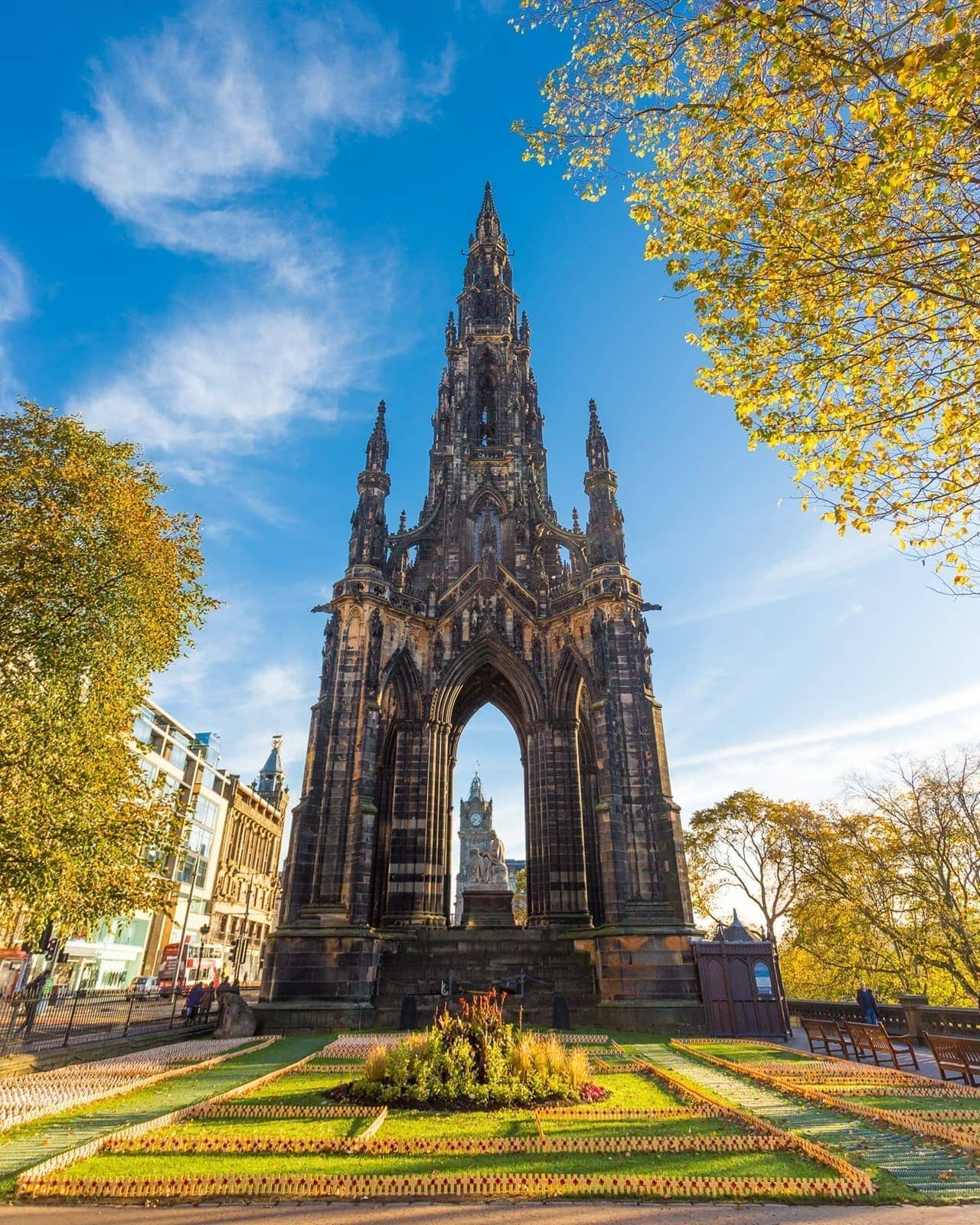 5. Leading Lines
Leading lines in photography are where you use a part of your image to draw your viewers eye into the scene. We naturally follow lines without really thinking about it to see where they go, and this is a really helpful technique for giving your viewers clues about where to look.
Good examples of leading lines are train tracks, roads or electric wires. They also don't have to be straight – a winding mountain road makes for an excellent leading line.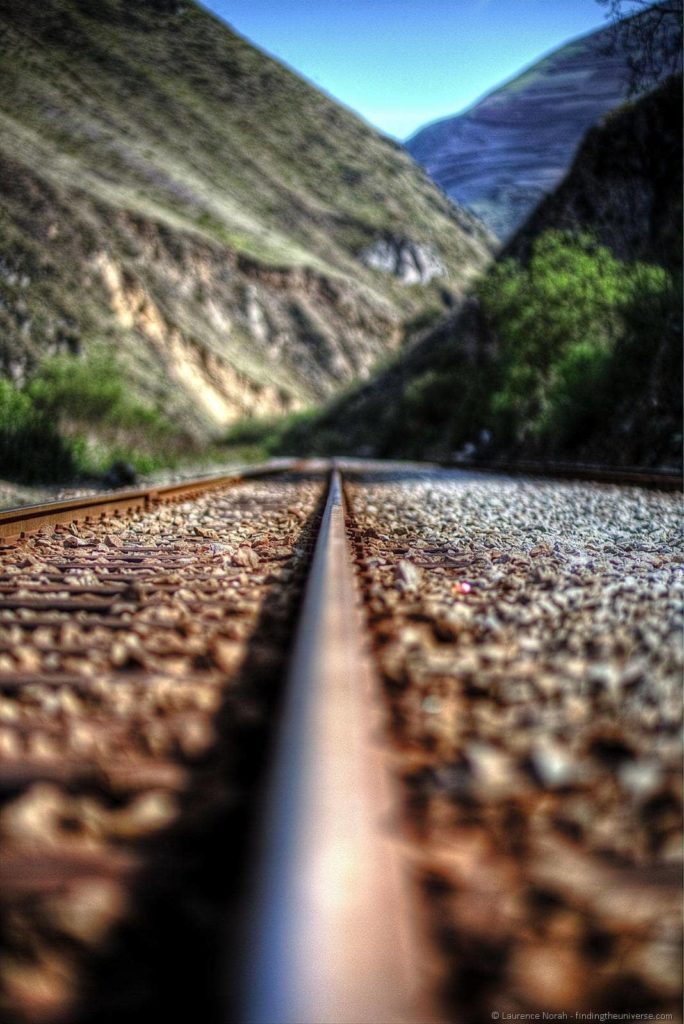 6. Use of Colour
Colour is a powerful tool in photography composition. You can highlight your subject with a splash of colour, as I did in this shot of Jess in front of a waterfall in Iceland. Or, you can use colours that compliment each other. For example. red and green, blue and yellow or purple and silver.
Colours that are opposite each other on the colour wheel work particularly well together in photos, so learning a bit about those is a good place to start for taking better composed photos.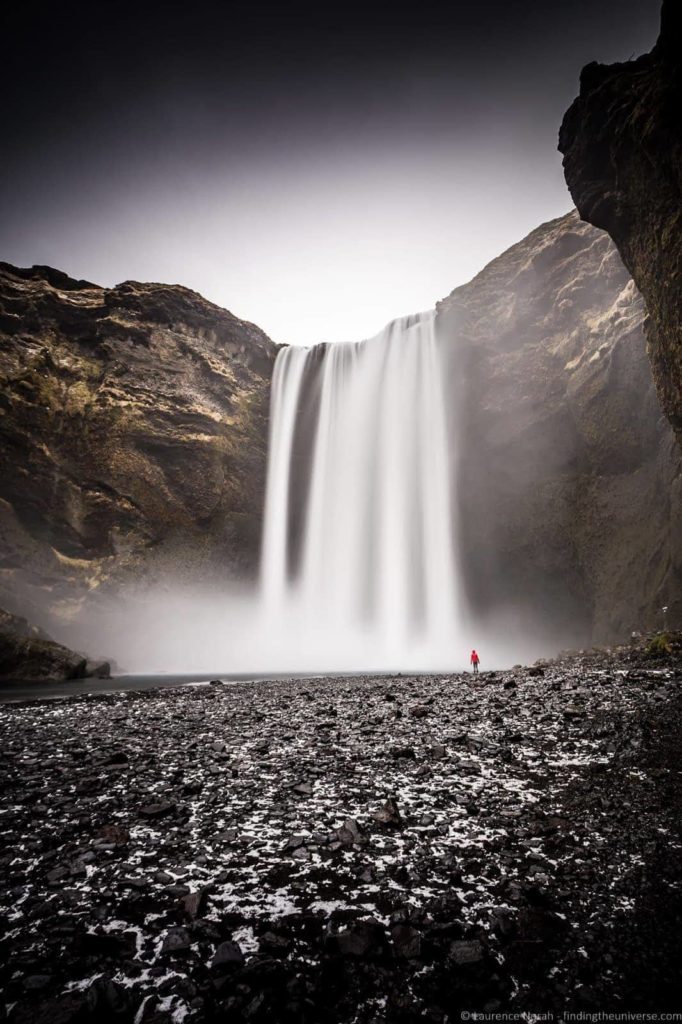 So those were six basic photography composition techniques that you could think about using to help you take better photos. As with all rules, sometimes they are best ignored – often the best shots are those which break with convention and challenge the viewer!
But as a rule of thumb, if you do use these rules you should start to see your photography improving quickly.
Further Reading
Well, that sums up my guide to improving your photography composition! I've also put together a number of other photography related guides and resources that you might find useful. These are:
And that's it for my post on composition! Hopefully you found it useful. If you have any questions about what I have posted, feel free to post below in the comments and I will do my best to answer!