Composition in photography is the art of putting together a photo that is visually pleasing to the people who look at it.
In today's photography tips article I'm going to be sharing with you a number of tips to help you compose better photos.
Improving your photography composition is an easy way to take better photos – just by following some simple guidelines you'll be amazed at the difference.
Whilst there is no shortcut to becoming a better photographer short of practice, there are a few basic rules of thumb that you can think about when composing a shot that will help you start getting better photos.
Here are some of my favourite photography composition rules and guidelines to help you quickly start taking better photos.
Composition in Photography: Rules for Better Photos
1. The Rule of Thirds
One great way to improve a shot is to consider the rule of thirds. Composing a photography so that is is broken up into thirds is more pleasing to the eye.
For example, if you are taking a shot of the sea against the sky, if you allocated one-third of the image to the sea, and two thirds of the image to the sky, your resulting shot would be more pleasing.
Take the shot below as an example. The sky takes up around 2/3rds of the shot, with the city foreground around 1/3rd. In addition, the church spire and sun are placed off centre, in the right hand third.
Some cameras and smartphones have an overlay mode that you can activate to help you divide up the screen. With practice though, this sort of image division will come naturally.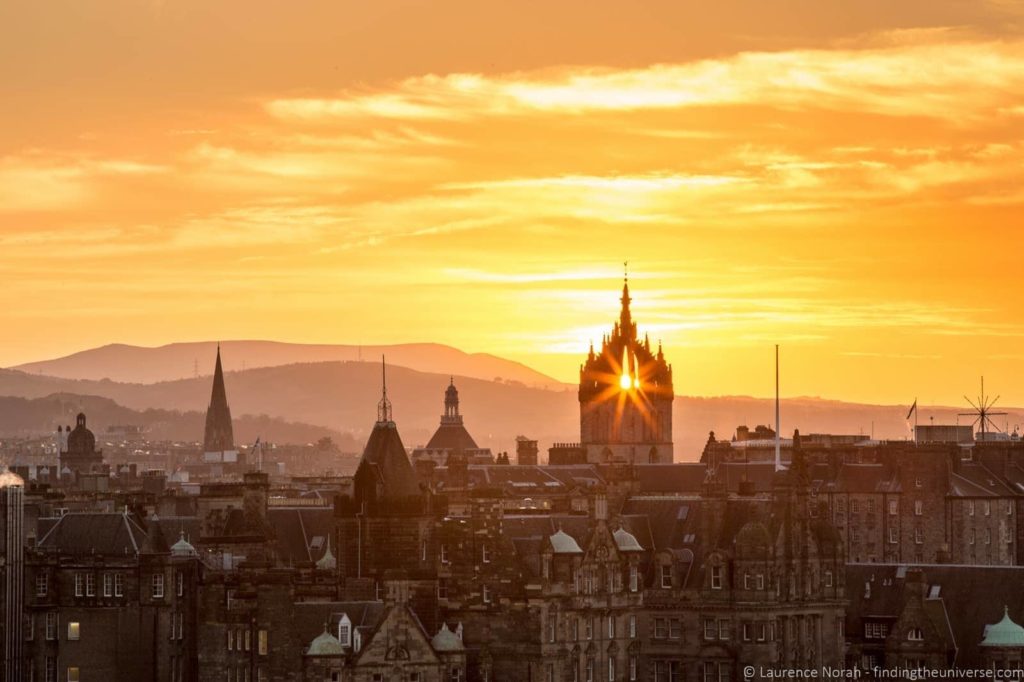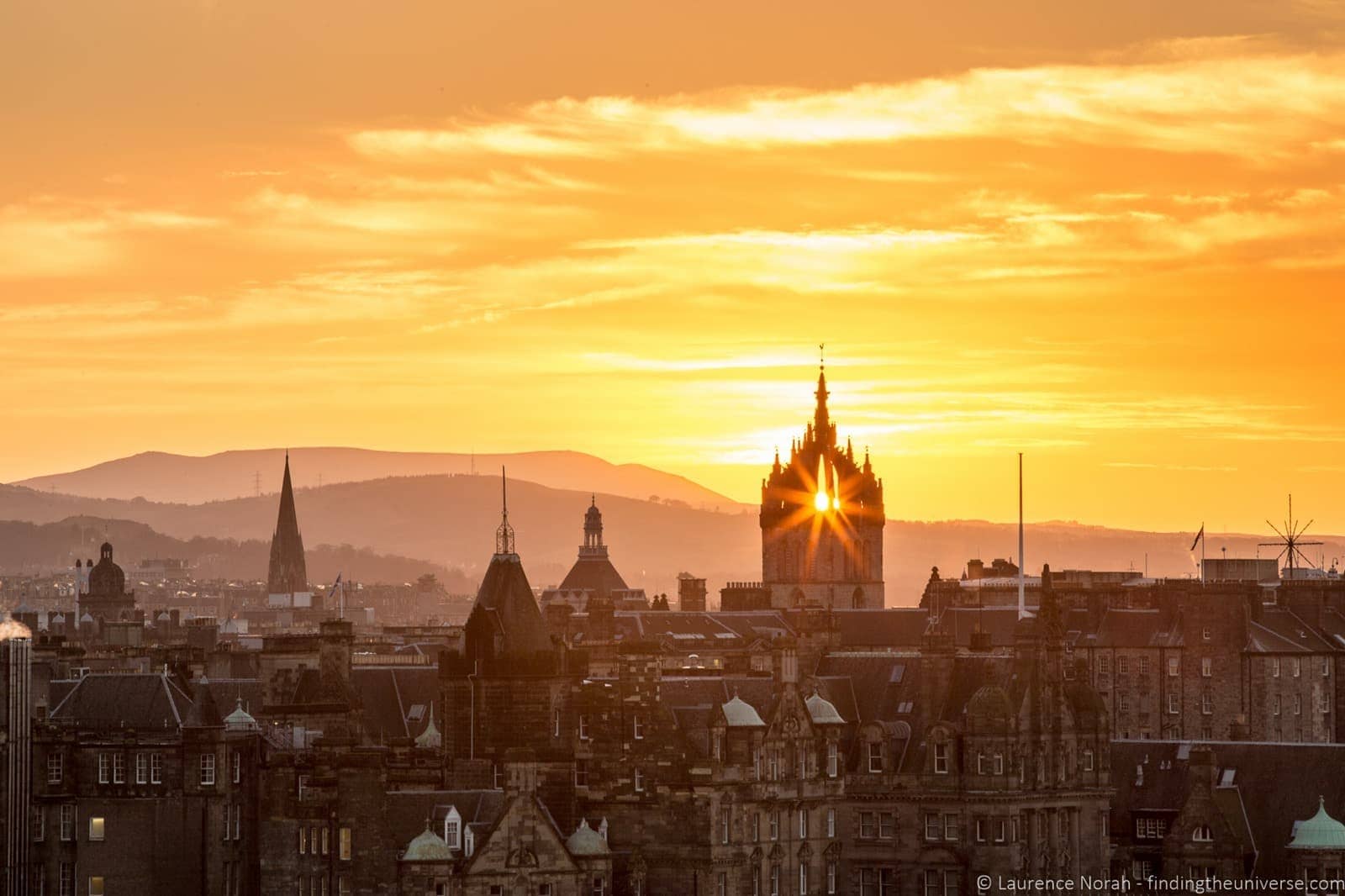 2. Focus Point
Deciding what is in and out of focus to your shot is very important for the image composition, and can be controlled with appropriate depth of field. See my previous article for more on that. If you are taking a portrait image, it is likely that you will want the subject matter to be sharply in focus, with distracting background detail blurred out.
A landscape shot on the other hand, will probably require most of the subject matter to be in focus, unless you are focusing on a specific object. Below are a couple of shots of the same subject matter with different focus. This radically changes how the image is perceived.
3. Subject Placement
A common mistake when composing a shot is to place the subject matter right in the centre of the shot. This doesn't generally make for eye catching imagery. Think about putting the subject off centre, and wondering how to draw the viewers eye to your subject.
If you are shooting a castle for example, maybe there is a road leading along to the castle. The viewers eye would naturally be drawn to the road, and follow it to the castle. Think about what in your shot is likely to draw the eye, and compose your shot appropriately to engage with the viewer.
In the below shot of a monkey in Sri Lanka, the monkey is off centre and sharply in focus, whilst the rest of the shot is sufficiently out of focus so as to not overly distract the viewer. Read more about achieving this out of focus effect in my article on depth of field in photography.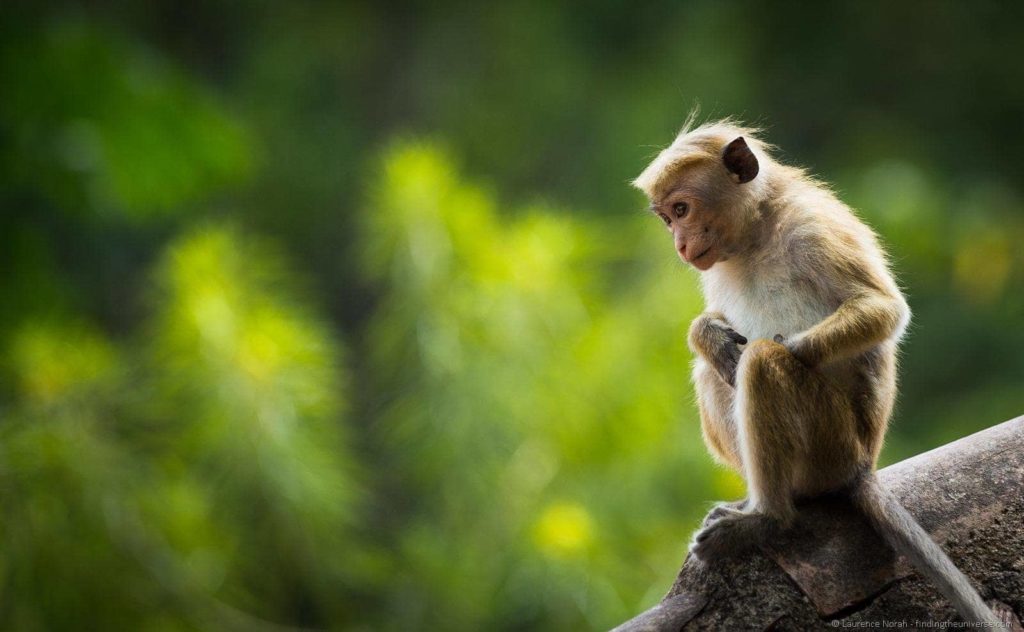 4. Framing
Framing is another technique you can use to ensure your viewer is looking at what you want them to be looking at, and not being distracted by background periphery. Essentially what you do is use surroundings and objects to "frame" the shot.
Tree branches are a good example – if you compose your image so that the tree branches are around the object in question then this will cause the viewer to focus on what is important, such as this shot of the Scott Monument in Edinburgh.
5. Leading Lines
Leading lines in photography are where you use a part of your image to draw your viewers eye into the scene. We naturally follow lines without really thinking about it to see where they go, and this is a really helpful technique for giving your viewers clues about where to look.
Good examples of leading lines are train tracks, roads or electric wires. They also don't have to be straight – a winding mountain road makes for an excellent leading line.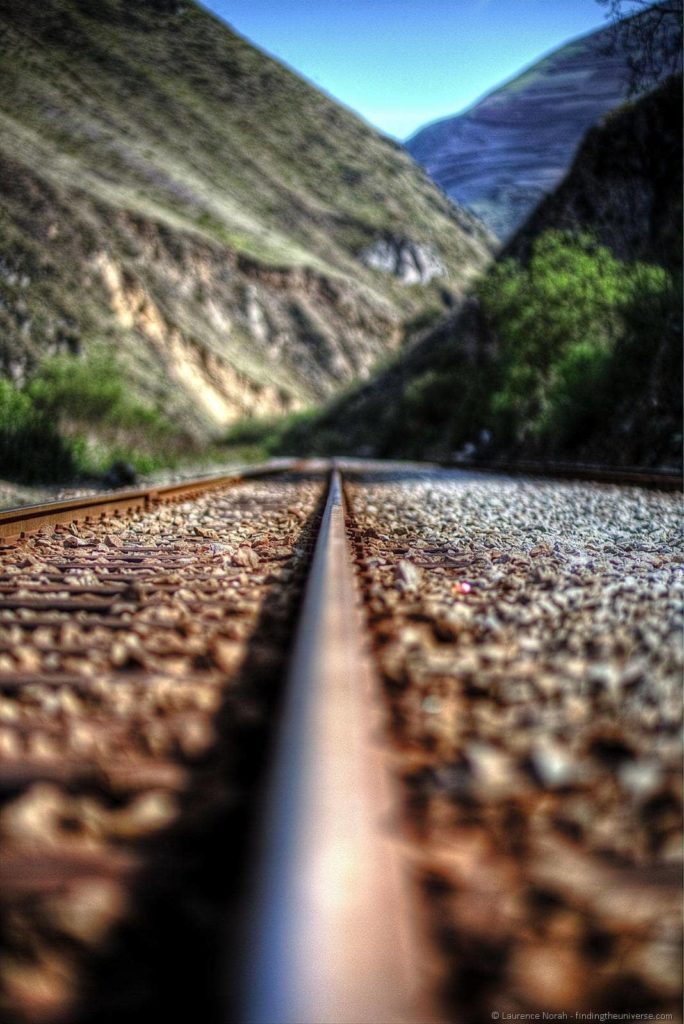 6. Use of Colour
Colour is a powerful tool in photography composition. You can highlight your subject with a splash of colour, as I did in this shot of Jess in front of a waterfall in Iceland. Or, you can use colours that compliment each other. For example. red and green, blue and yellow or purple and silver.
Colours that are opposite each other on the colour wheel work particularly well together in photos, so learning a bit about those is a good place to start for taking better composed photos.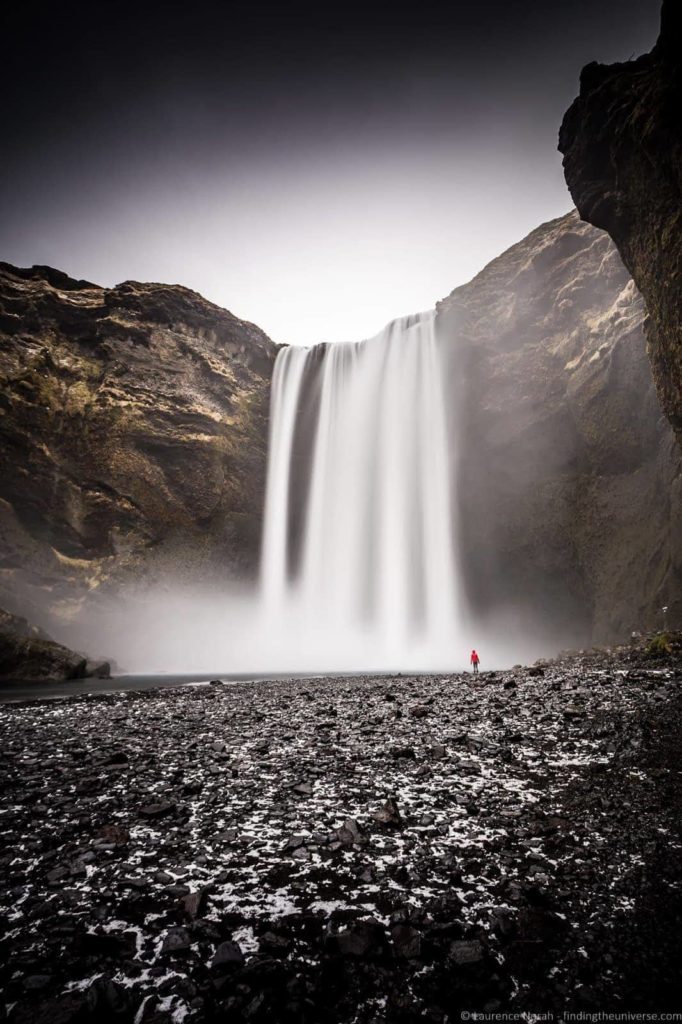 7. Balance
Balance in photography is all about using different elements in the shot that complement each other, and provide the viewer with a number of points of interest of equal interest. This gives the viewer more to look at than a single subject, and means they will spend more time engaging with your image.
Balance can be achieved in a number of ways, and will be either symmetrical or asymmetrical.
Symmetrical balance is easy to explain – you are just looking to create a symmetrical image. This is usually achieved using something like a reflection, or a subject that is naturally symmetrical like a doorway.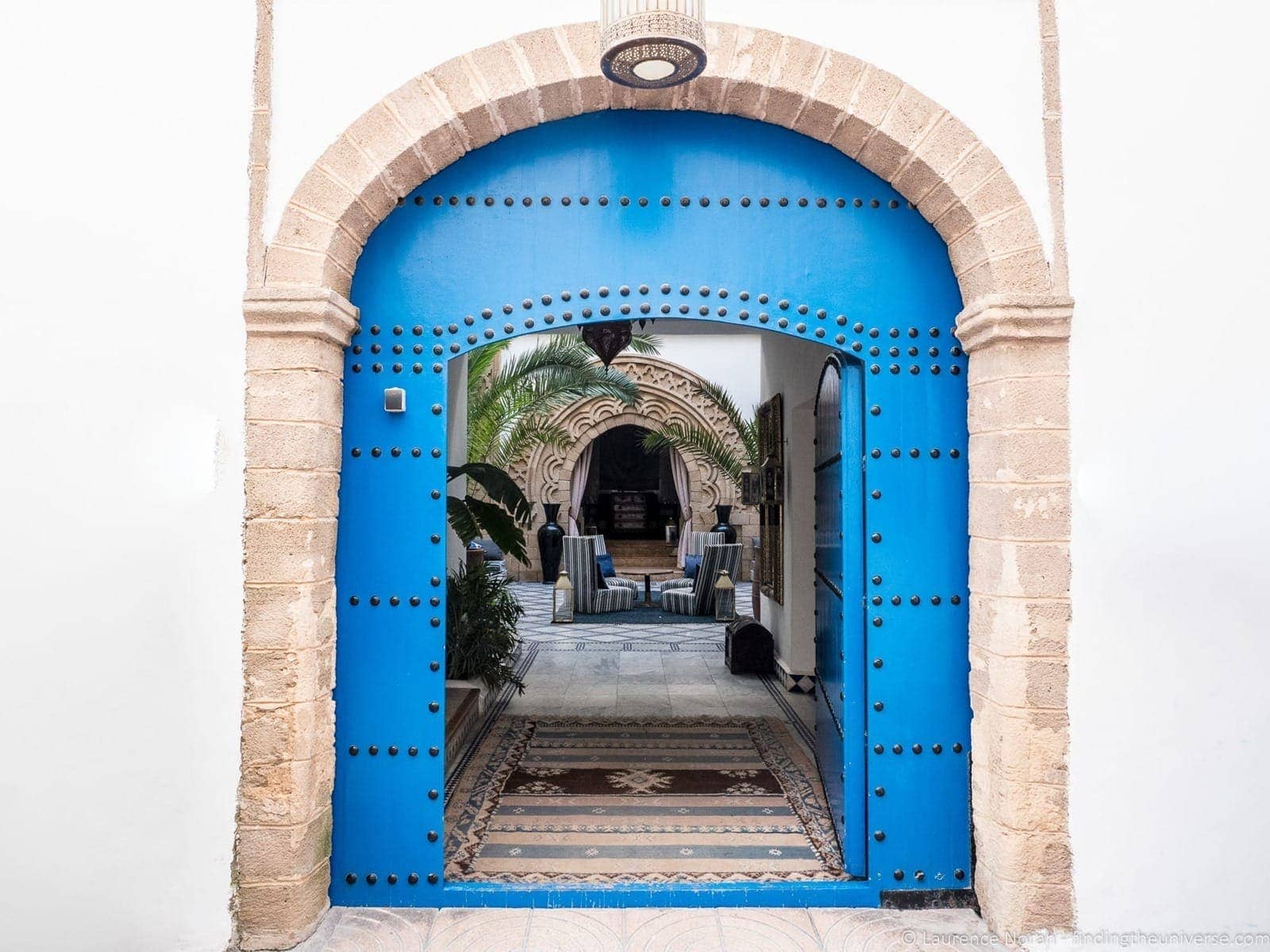 Asymmetrical balance is more challenging. This is because one part of the image will hold more weight than the others – perhaps a person, who will naturally draw the viewer's eye. So your goal as a photographer is to balance this strong visual element with a number of other elements in the image, so as to create a good balance.
Asymmetrical balance can be achieved in various ways, including the use of colour, sizes, and light and dark spaces in the image.
For example, having a person wearing a bright coloured coat but against a large element of scenery like a waterfall or clear sky would balance these two elements. Another option is to shoot something like a colourful yellow sunflower against an expansive blue sky – using color to balance out the image.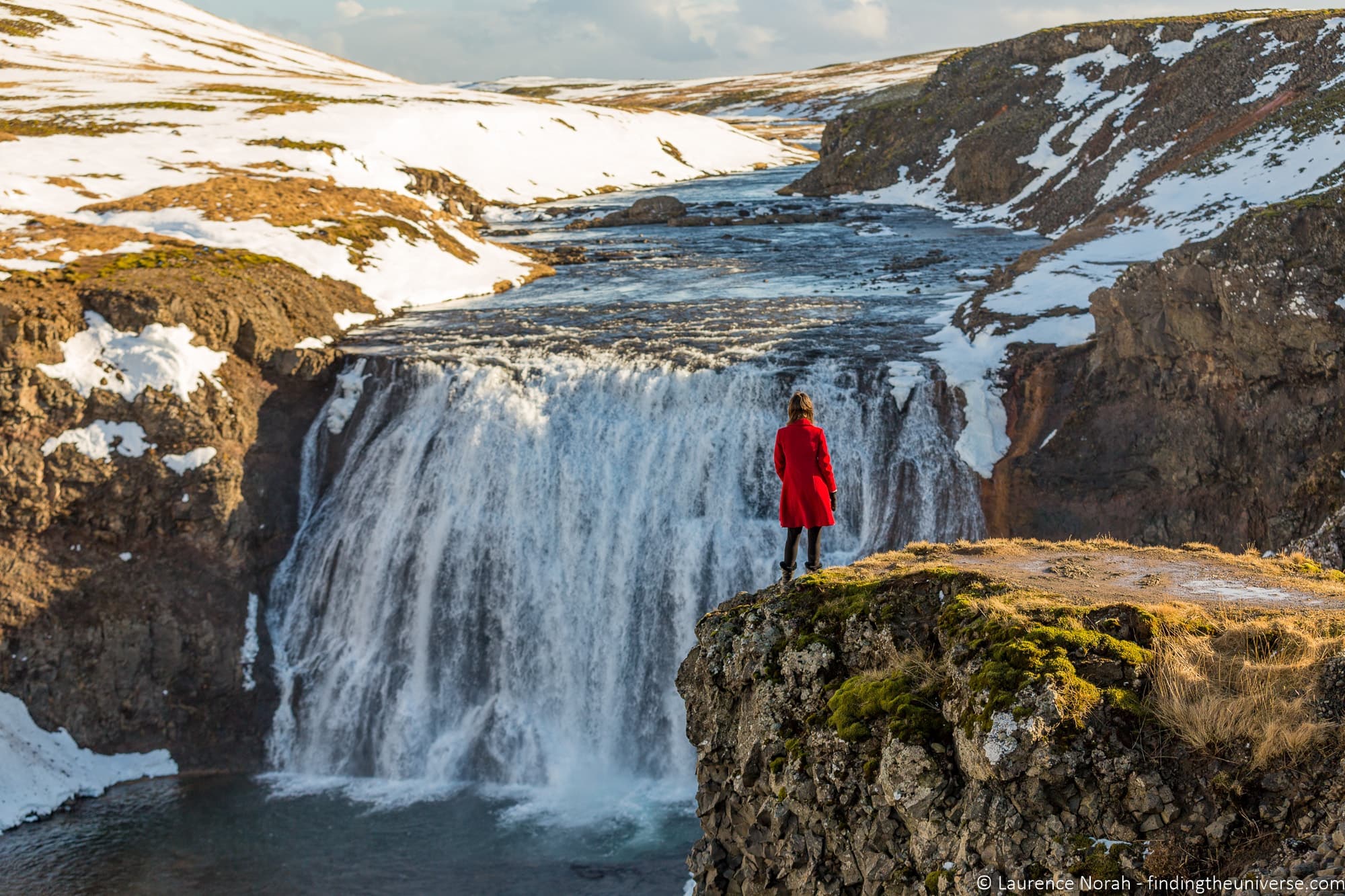 8. Contrast
Contrast is where you compose a photo that uses dark and bright elements together to create a pleasing composition.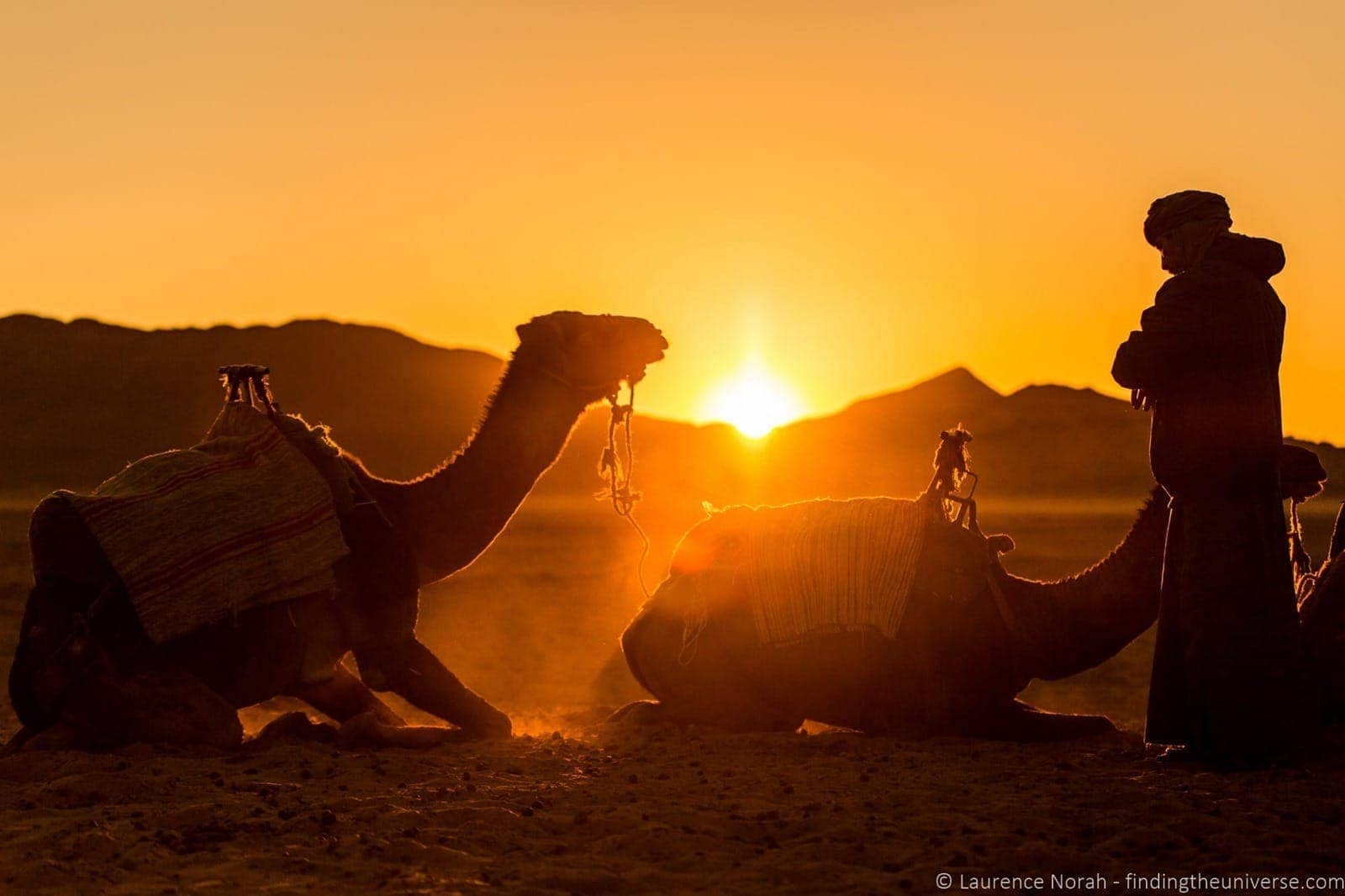 For example, you might use a silhouette of a subject against a brightly lit sky, or use dark shadows behind a well lit subject to make it stand out in the shot.
9. Horizon
A horizon line can be a powerful composition tool to help divide your image between various elements. A horizon line can be anything from a city skyline to a treeline, through to the sea on the horizon.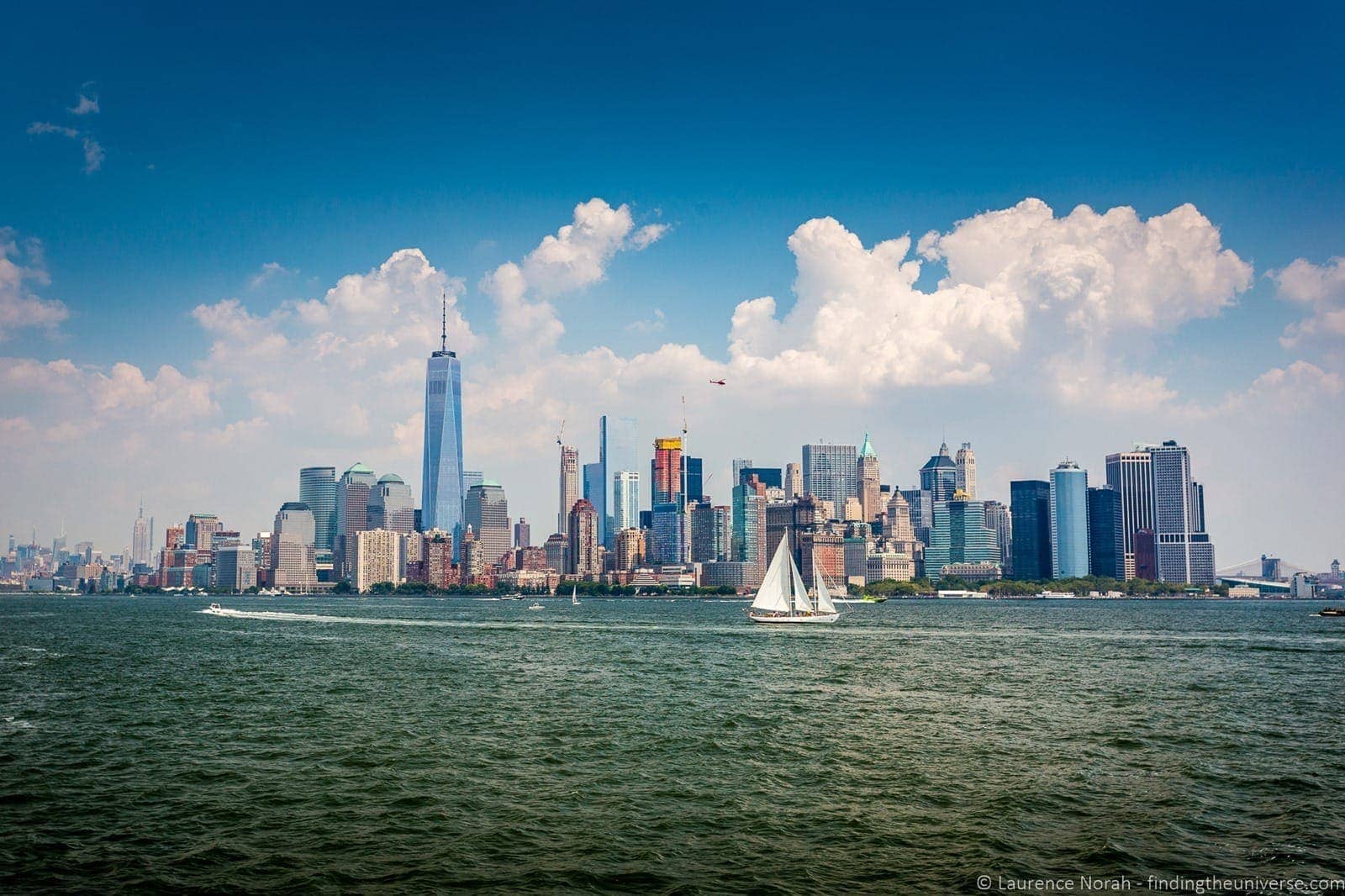 Just remember when dividing your composition using a horizon line that it's best to keep the rule of thirds in mind, and avoid dividing the image exactly in half. Instead, put the horizon line on the bottom third or top third of your image for a more pleasing visual composition.
Finally, if you are going to use a horizon like the sea that is traditionally level, make sure it is level in your image as well! There's nothing more disconcerting to the viewer's eye than a wonky horizon!
10. Perspective and Depth
Perspective is really important in photography. This is because whilst we see the world in three dimensions, a photograph is a two dimensional object.
As a result, when we look at a photograph, we need clues to help our brains understand the scale of the image.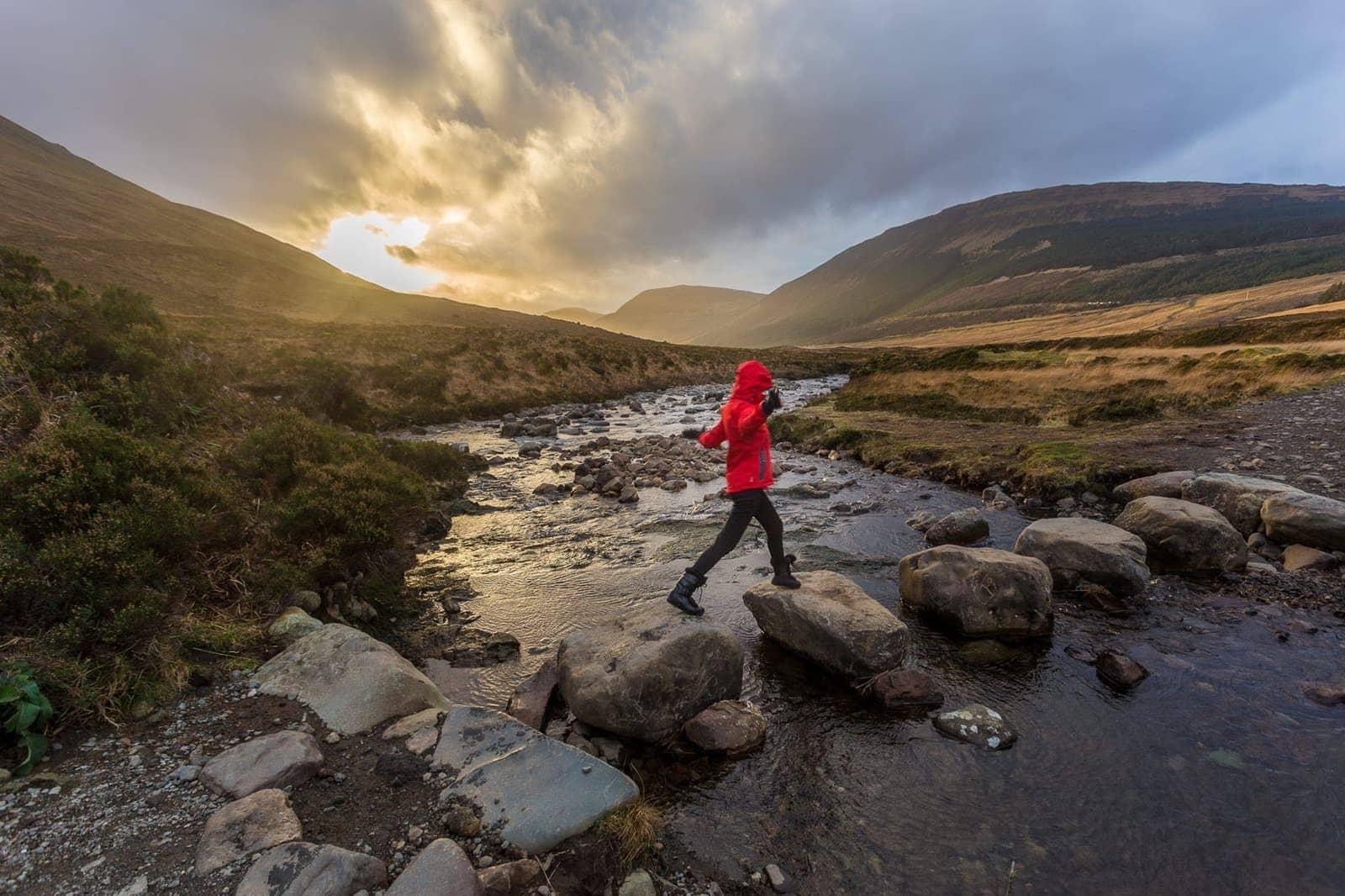 The best way to do this is to consider the various subjects in your shot that will provide these clues to the viewer. You should consider the elements in the foreground, midground and background of your shot, and try to consider how to use these elements to illustrate the scale of your shot.
You'll need to use elements that your viewers can easily identify and understand how large they are. Things like people and houses make good clues for scale.
11. Movement
Movement is a powerful compositional technique whereby you can demonstrate action in your shot.
You can capture movement by either using slower shutter speeds to show the motion of your subject, or using a fast shutter speed to freeze it.
For example, you might want to show a car or vehicle in motion against a background by following the car with your camera, and using a slow shutter speed to blur the background.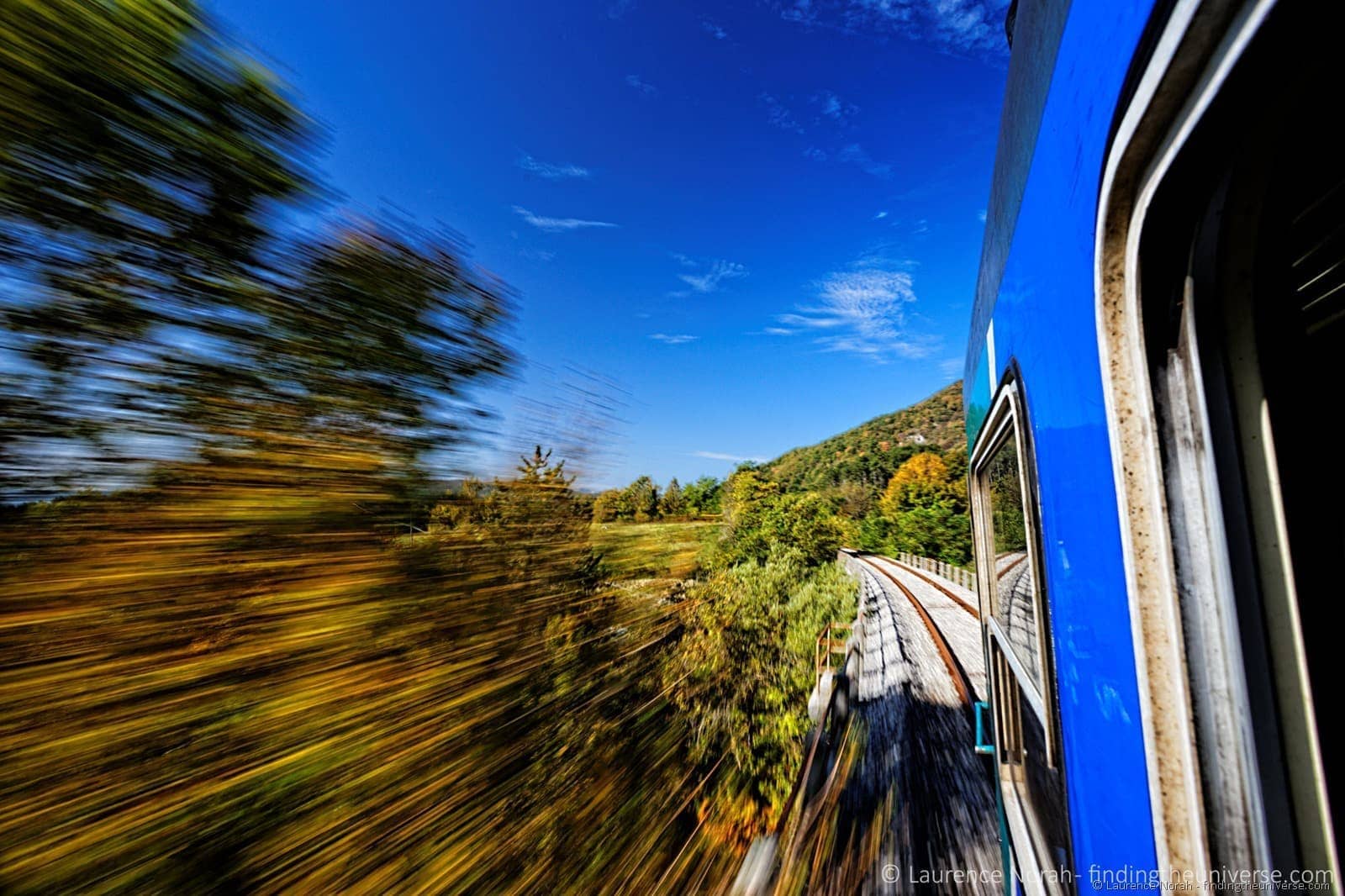 Alternatively, you might use a high shutter speed to freeze the movement of a subject that traditionally moves very quickly, like a hummingbird in flight.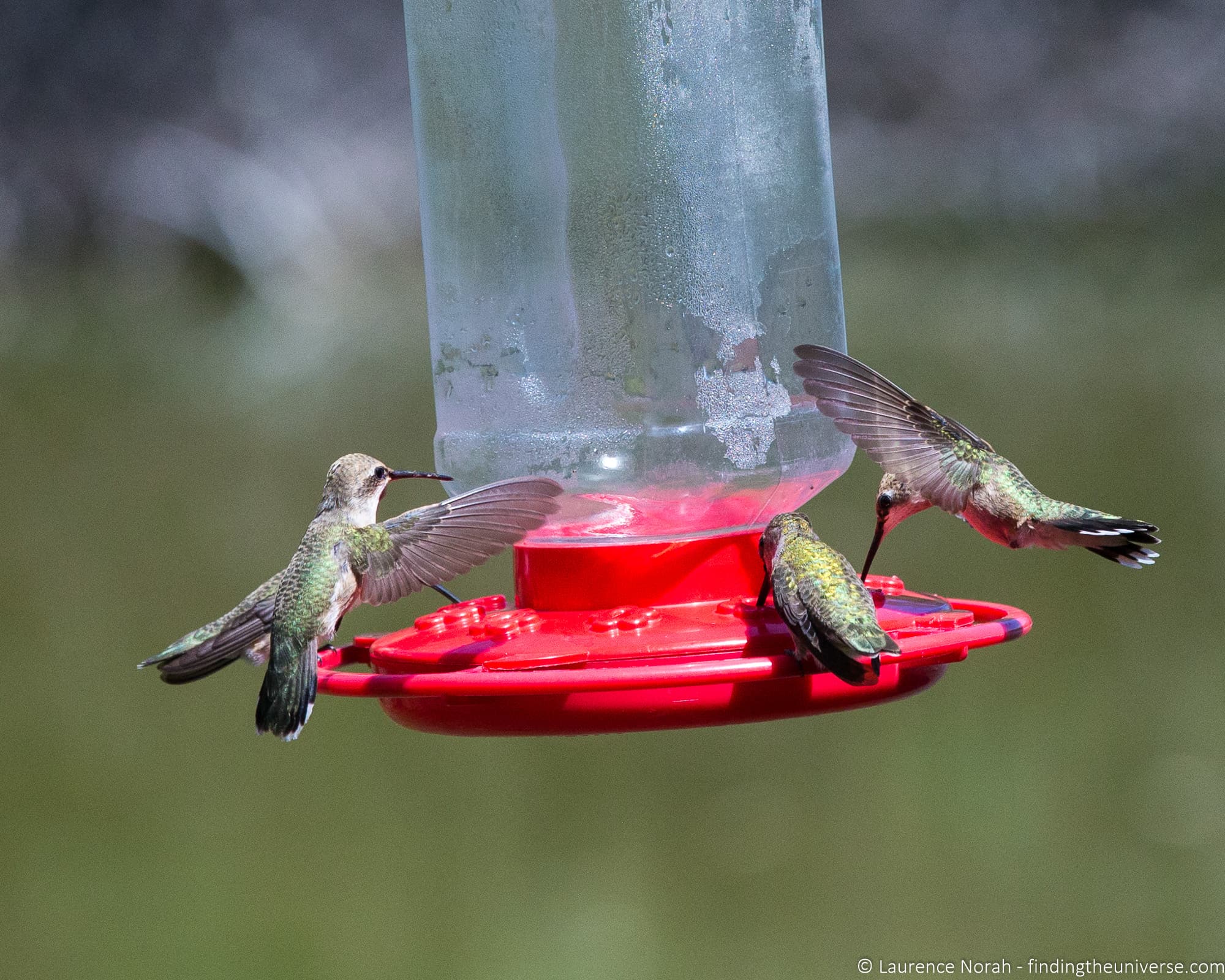 If you're interested in how to do this on your camera, see our guide to using a DSLR camera, which contains tips for settings.
So those were some tips around composition in photography to that you could think about using to help you take better photos.
As with all rules, sometimes they are best ignored – often the best shots are those which break with convention and challenge the viewer!
But as a rule of thumb, if you do use these rules you should start to see your photography improving quickly.
Further Reading
Well, that sums up my guide to improving your photography composition! I've also put together a number of other photography related guides and resources that you might find useful. These are:
Looking to Improve Your Photography?
If you found this post helpful, and you want to improve your photography overall, you might want to check out my online travel photography course.
Since launching the course in 2016, I've already helped over 2,000+ students learn how to take better photos. The course covers pretty much everything you need to know, from the basics of how a camera works, through to composition, light, and photo editing.
It also covers more advanced topics, including astrophotography, long exposure photography, flash photography and HDR photography.
You get feedback from me as you progress, access to webinars, interviews and videos, as well as exclusive membership of a facebook group where you can get feedback on your work and take part in regular challenges.
It's available for an amazing one-off price for lifetime access, and I think you should check it out. Which you can do by clicking here.
And that's it for my post on composition! Hopefully you found it useful. If you have any questions about what I have posted, feel free to post below in the comments and I will do my best to answer!