If you're planning a trip to Finland in winter, you might be considering including a stay in a glass igloo during your time there. If that's the case, we wanted to share our thoughts on Kakslauttanen Arctic Resort, which was the original glass igloo hotel in Finland.
Whilst there are now many glass igloo hotels in Finland, Kakslauttanen remains one of the most well-known and also one of the most popular. If you've seen photos of people looking out of glass igloos in Lapland with the Northern Lights dancing in the sky above them, those were probably taken here.
Although open year-round, it is a particularly popular destination in the winter. In addition to the glass igloos, the Kakslauttanen Arctic Resort also offers a range of activities, the opportunity to meet Santa, a selection of other unique accommodation options and lots more besides.
In this review, we're going to tell you everything you need to know to decide if it's worth including on your trip to Finland. This review is based on our own stay at Kakslauttanen Arctic Resort in a glass igloo, which we paid for ourself.
We also offer alternatives to the Kakslauttanen Arctic Resort, including other hotels that offer glass igloos in Finnish Lapland, as well as other unique Finnish lodging options such as snow hotels, ice hotels, and even real handmade snow igloos.
We'd suggest reading this post in conjunction with some of our other posts, including our Finland winter itinerary, our suggestions for winter activities in Finland, and our Finland winter packing list. These should fully prepare you for visiting Finland in winter!
Where is Kakslauttanen Arctic Resort?
Kakslauttanen Arctic Resort is in northern Finland, 10km (6 miles) south of the resort village of Saariselkä. It's 241 km (150 miles) north of the Arctic Circle.
The address is Kiilopääntie 9, 99830 Saariselkä, Finland.
How To Get to Kakslauttanen Arctic Resort
Despite being in a remote part of Finland, Kakslauttanen is fairly easy to get to for visitors to Lapland.
Getting to Kakslauttanen Arctic Resort by Car
If you are self-driving in Finland, then there are good road connections. This was how I got to Kakslauttanen, driving from Rovaniemi.
The drive from Rovaniemi takes around 3 hours (it's 247km / 147 miles) and the road is good. There's lots of parking on site which is free.
If you are starting from Helsinki or elsewhere in southern Finland, I'd advise against driving from Helsinki to Kakslauttanen as it's a long way. You are better off flying or taking the train up to the Lapland area from Helsinki instead.
Getting to Kakslauttanen Arctic Resort by Plane
The nearest airport to Kakslauttanen Arctic resort is Ivalo (IVL) airport. This airport offers flight connections to Helsinki, as well as some international destinations.
Ivalo airport is a 30-minute drive away, and the Kakslauttanen resort offers a shuttle transfer option if you'd prefer not to drive. This costs around €29 per person and needs to be booked in advance. There are also taxis available at the airport.
Getting to Kakslauttanen Arctic Resort by Public Transport
There is also the option to take public transport to Kakslauttanen. Buses from Rovaniemi stop at the resort, with the trip taking around three hours. Finland has a good bus network. We've taken several buses in Finland and have had positive experiences. You can see bus schedules here.
The nearest train station to Kakslauttanen is technically Kemijärvi, but you are going to be better off taking the train to Rovaniemi and then taking either the bus to Kakslauttanen or renting a car.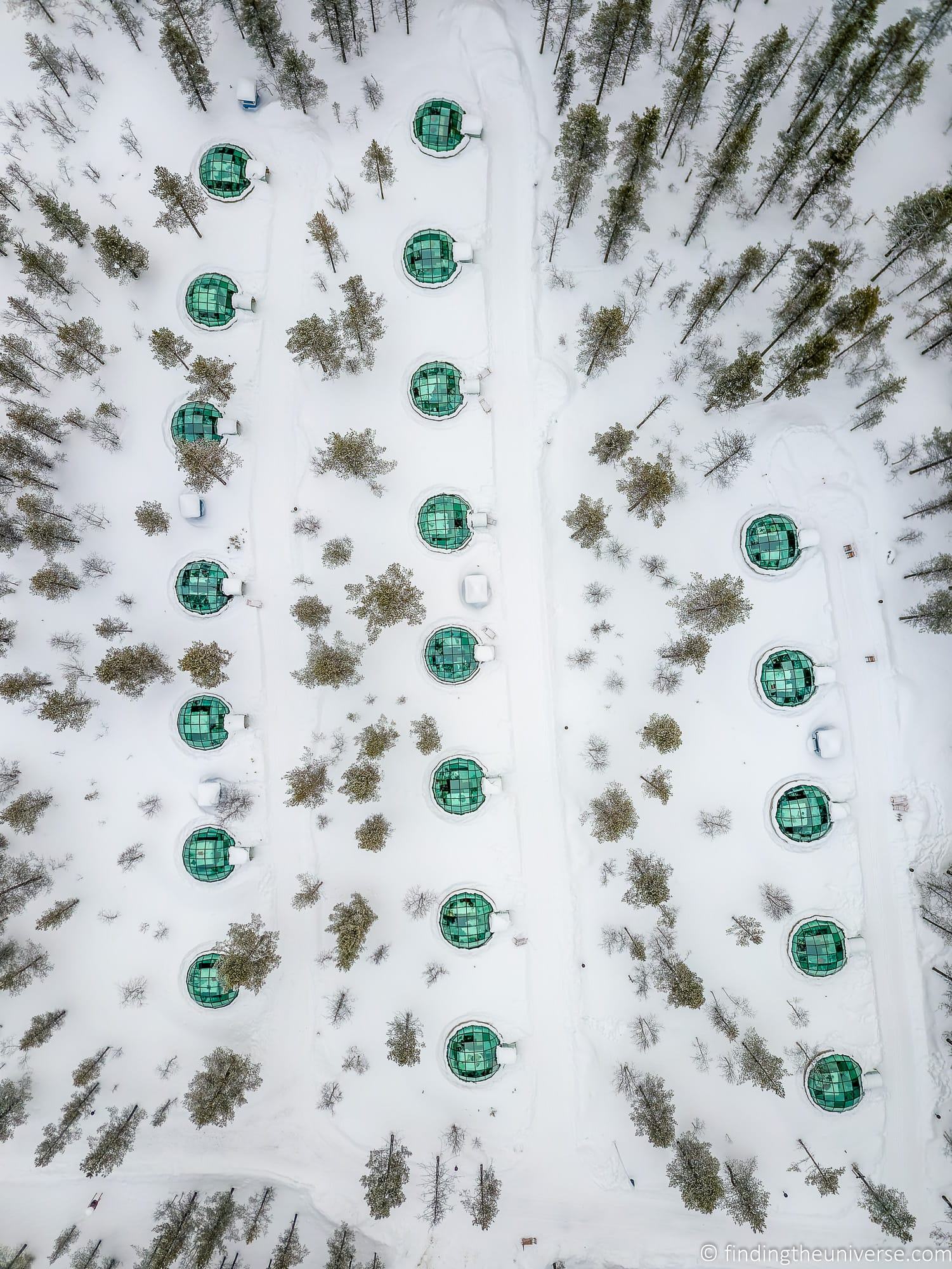 Accommodation Options at Kakslauttanen Arctic Resort
You have no shortage of choice when it comes to accommodation at Kakslauttanen. The main options you have are as follows.
Cabin / Chalet. Available in a variety of sizes, the smallest cabins are the most cost-effective accommodation option at Kakslauttanen. The cabins are made out of logs, and feature a sauna, kitchenette, en-suite bathroom with shower, and a log fireplace.
Glass Igloo. Perhaps the most well-known accommodation option, these igloos give you stunning almost 360-degree views of the night sky. They are perfect for viewing the Northern Lights if you have a clear sky and a display is active. Both small and large igloos are available. The small igloos have a toilet and kettle but no shower and can sleep up to 3 adults, whilst the large igloos also have a shower and can sleep up to 5 adults.
Kelo-Glass Igloo. This is a clever construction which takes the practicality and comfort of a log cabin, and adds on a glass igloo bedroom area for two people. They sleep up to six and feature a private sauna, fireplace, bathroom, and kitchenette.
Wedding Chamber. These earth lodges with turf roofs feature a double bed and a bathroom with bathtub
Gold Digger Cabin – found on the banks of the river around 10 minutes from the reception area, these are a more secluded chalet with room for up to four guests
Queen Suite – this is a high-end luxury option with room for two guests and one child. It includes VIP service with inclusive private airport transfers, luggage service, welcome basket, daily fireplace service and daily cleaning. There's a double bed, deluxe bathroom with an indoor bathtub, and an outdoor jacuzzi.
You might be wondering which accommodation option we'd recommend. If you are only staying for one night, we'd suggest either the glass igloo or Kelo Glass igloo.
The glass igloos are definitely the most unique option and we definitely enjoyed the special experience of sleeping in a glass igloo under the Arctic sky. We also really enjoyed the electric adjustable beds in the igloos. However, we'd generally only recommend the glass igloos for those planning to stay two nights or less rather than a longer stay. The small space, lack of privacy, and shared showers (for the small igloos) are some drawbacks.
For those staying for more than 2 nights, our suggestion is to either book a Kelo Glass Igloo for the full stay, which gives you the best of both worlds. Or to spend one or two nights of your stay in a glass igloo and the remainder in a log chalet.
The Kelo Glass igloo would be our suggestion to save you from switching, but they are a little more expensive compared to doing a log cabin and glass igloo combination, so it's up to you. Also, whilst you get a similar experience to the glass igloo, the view is not quite as immersive as it backs onto a chalet, rather than being out in the open.
For those more interested in privacy and wanting to be away from others, I'd consider the Gold Digger Cabins.
You can read recent reviews by travelers who have stayed in each of these different types of rooms here.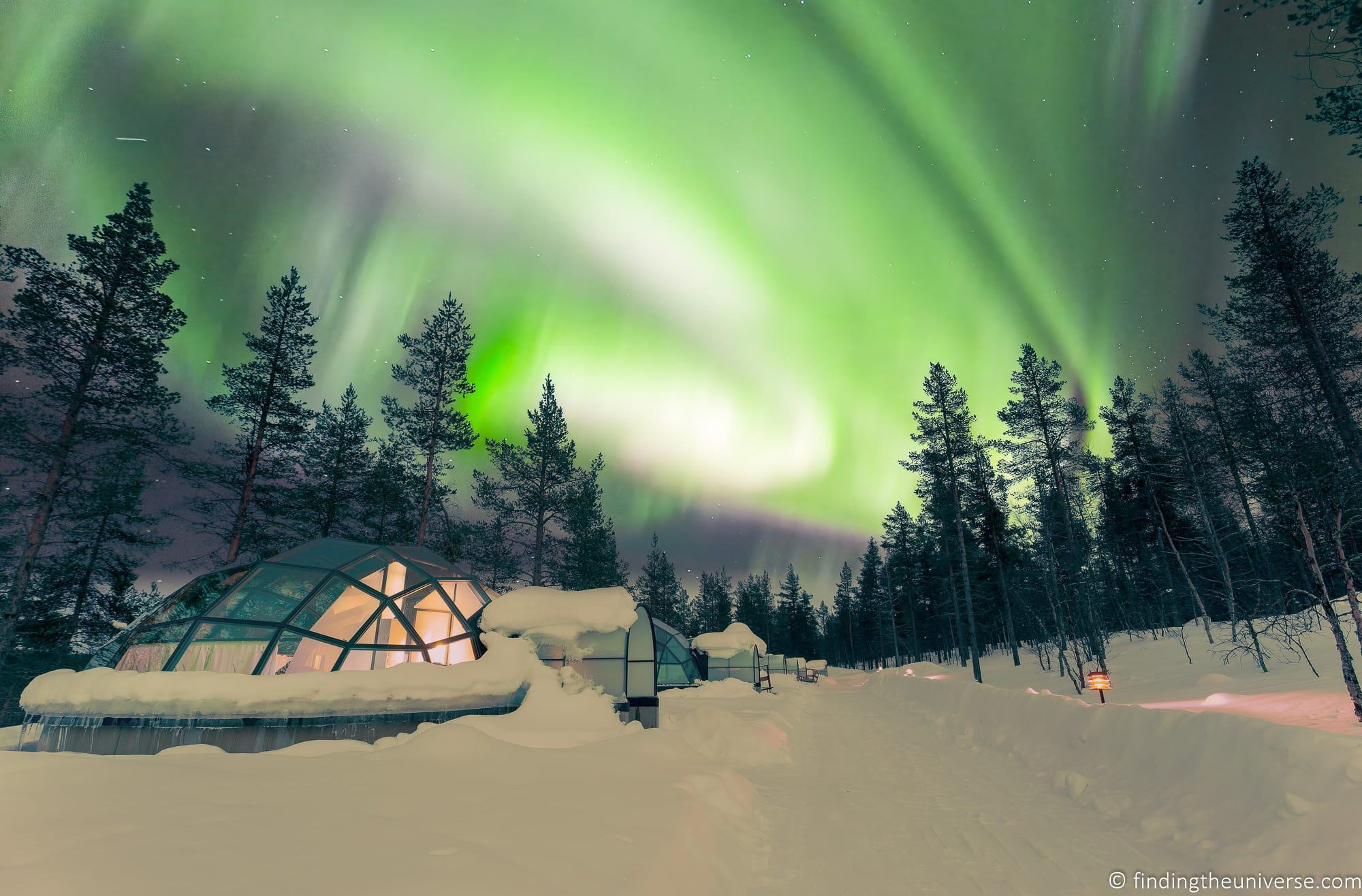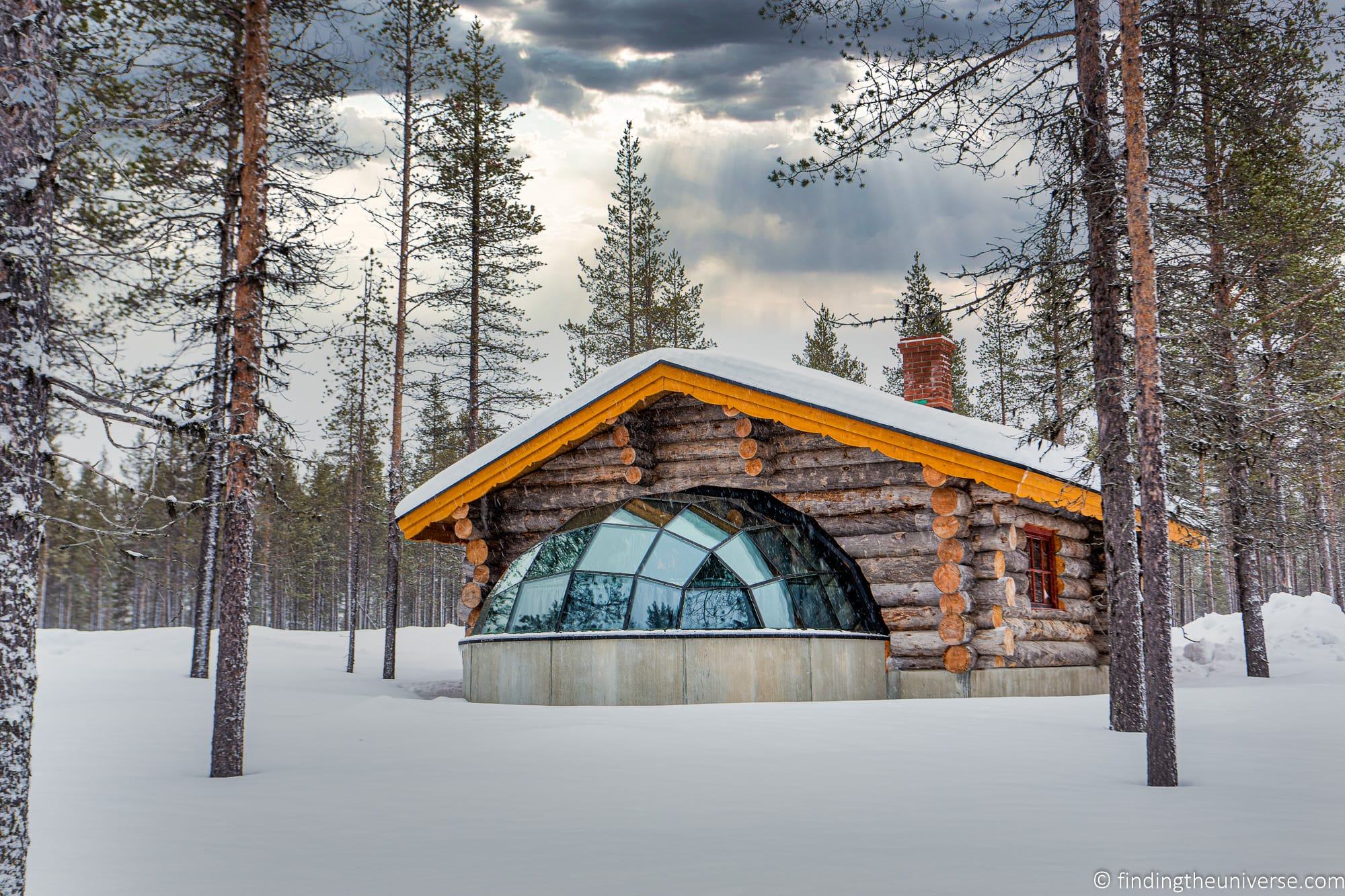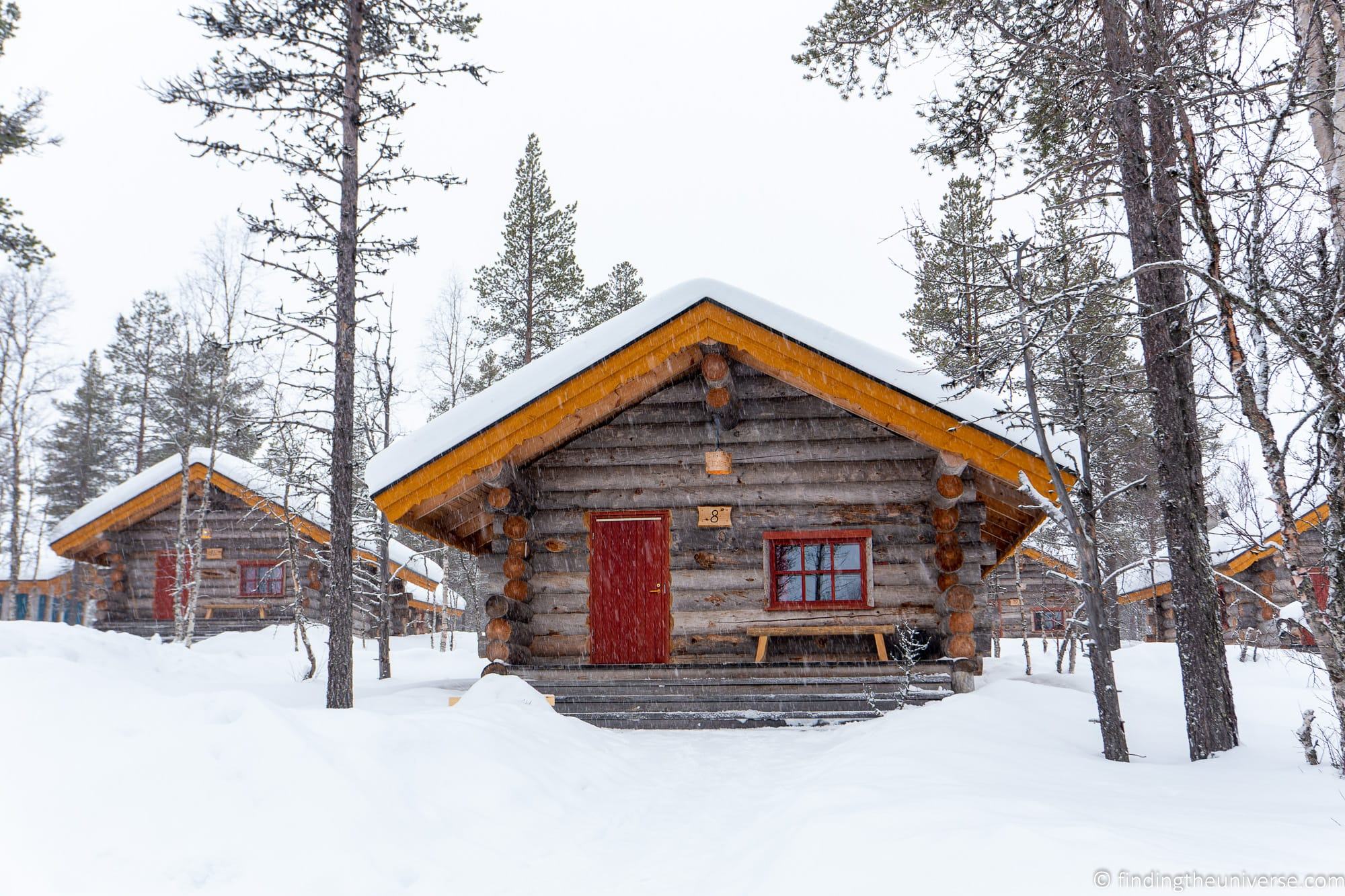 How Much Does Kakslauttanen Arctic Resort Cost?
Pricing for Kakslauttanen Arctic Resort varies depending on two factors.
First, the type of accommodation you choose will have an impact, from small log cabins up to the large kelo-glass igloos and queen suites.
Second, the time of year you visit will affect the price. There are three main seasons.
The summer season runs from the beginning of June to the end of October, and tends to have the lowest prices. Prices start at around €122 for a double occupancy cabin, or €285 for a double occupancy small glass igloo.
Next is the winter shoulder season, which covers the start of November and then March through April. Prices in the winter shoulder season start at around €348 for a double occupancy cabin, or €375 for a double occupancy small glass igloo.
The most expensive time to visit Kakslauttanen is the peak winter season which runs from the 28th November through to the end of February. This is the most popular time to visit, and the time where you are more likely to have snow covered landscapes and a chance to see the northern lights.
At this time of year, prices start at around €415 for a double occupancy cabin, or €417 for a double occupancy small glass igloo.
Prices include taxes as well as half board, which consists of a buffet breakfast and a three-course dinner. It does not include lunch or a daily room cleaning service, both of which cost extra. Other services like activities, firewood, airport transfers and luggage transfers are also not included and must be paid for separately.
Note that Kakslauttanen normally closes in spring during the entire month of May.
When I stayed, I booked through booking.com and you can see prices for your dates and party size here.
Kakslauttanen Arctic Resort East or West Village
One decision you will want to make in advance of your visit is whether you want to stay at the east or west village.
Originally, Kakslauttanen Arctic Resort was found in one location, which is today known as the East Village. This is, as the name suggests, to the east of the main highway. It consists of 20 of the original small glass igloos as well as log cabins of varying sizes. There are also Queen Suites and the earth made Wedding Chamber.
There's also shower facilities for the igloos, a sauna, a large restaurant, and a guest reception area located in the East Village.
The West Village is newer, and is about 4km away from the East Village. You have to drive south down the main road towards Rovaniemi and then out on the west village road. There is also a free shuttle bus service between the two villages that guests can use, which runs on request and takes around ten to fifteen minutes between the two villages.
The West Village is much larger than the East Village, and has different accommodation options. This is where you'll find the Kelo Glass Igloos, as well as both small and large glass igloos. There are also cabins and gold digger cabins.
The West Village also has an observation tower, an igloo roofed bar, a large restaurant, a planetarium, saunas, Santa's village, a number of reception areas and additional restaurants for group bookings. All the activities at Kakslauttanen are also located at the west village.
The igloos are the same design at both villages (although the west village has the option of a larger igloo with a shower). However, they are a little closer together at the west village, and they are out in the open rather than surrounded by trees. This gives better viewing of the night sky, but might feel a bit less cosy. Here are some images comparing the two to give you an idea of what I mean.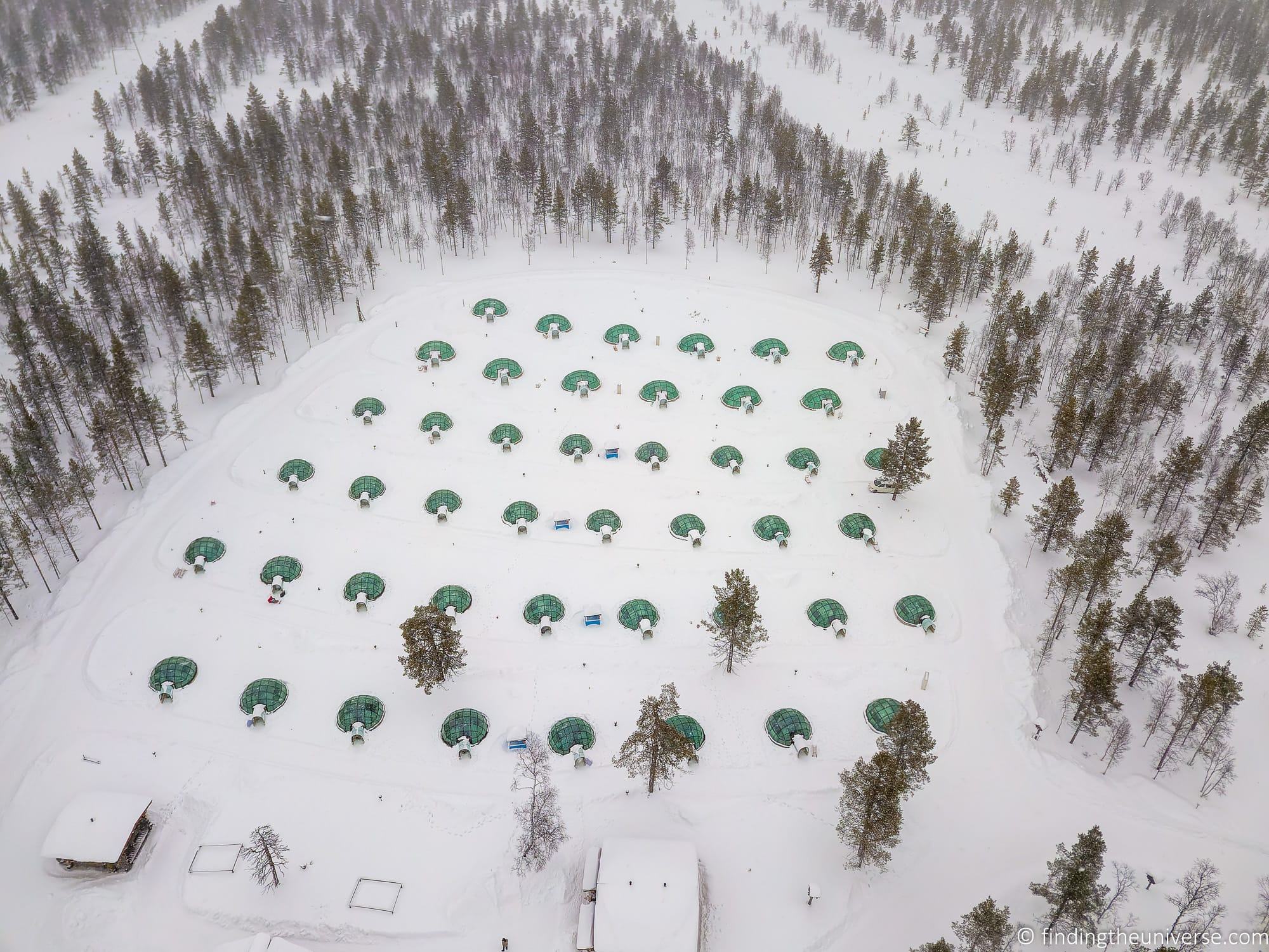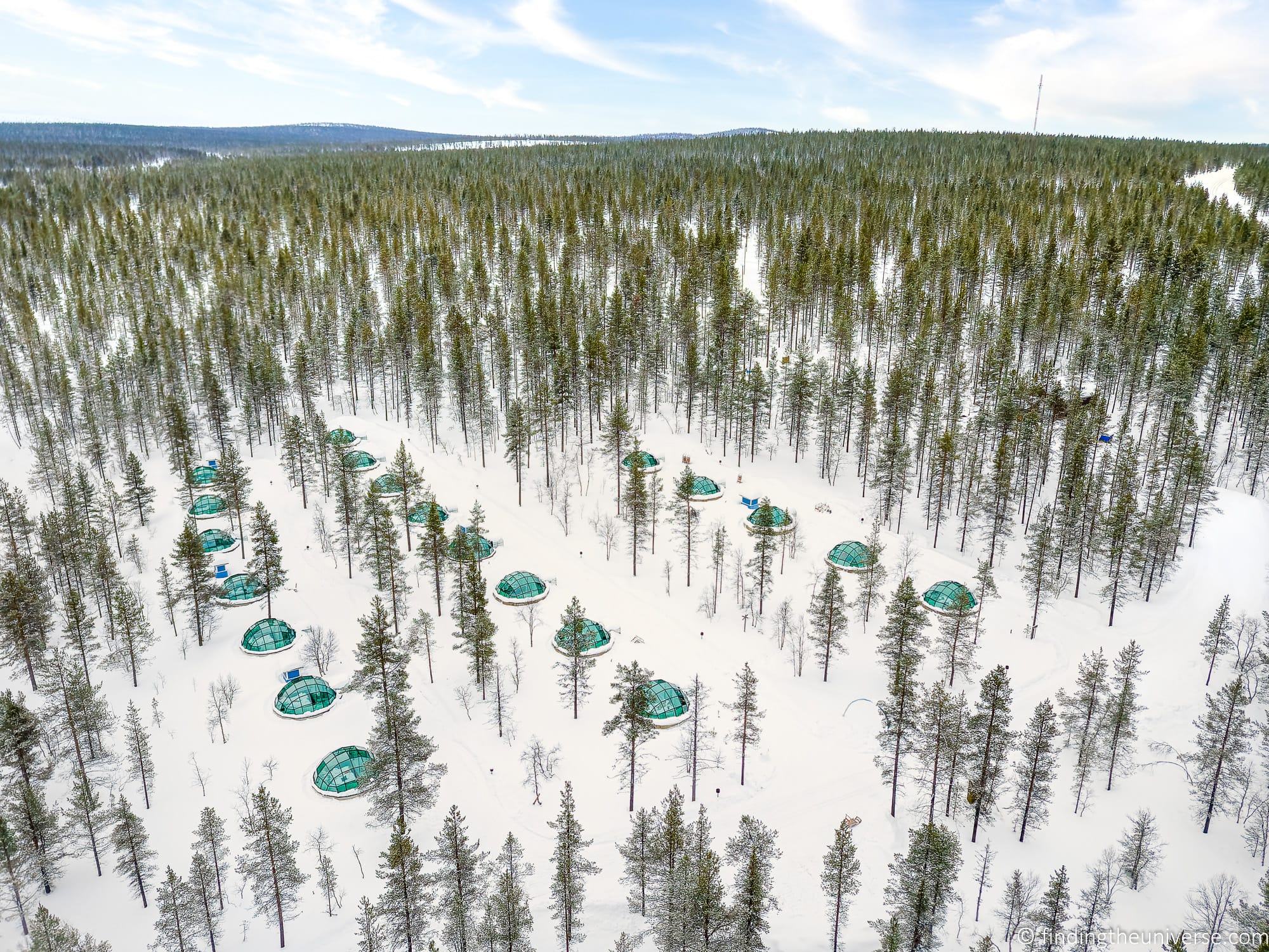 In either location, it is important to realise that there will be some inevitable light pollution, so whilst you can of course see the night sky and any Northern Lights, it won't be quite as perfect as if you were out in the middle of nowhere with no man-made lights visible.
When I visited, I opted for the east village. This was for a few reasons. First, being smaller, it was less busy. It also felt more traditional and less spaced out, being easy to walk everywhere. I loved the idea of a glass igloo tucked away in the forest and the smaller scale which actually felt like a village. The igloos are also a bit more spaced out.
Whilst there were no activities or facilities like the art gallery and planetarium of the west village, I was able to jump on a shuttle bus to the west village and take advantage of those facilities if I wanted to.
The west village is better if you want easy access to more facilities like the funky glass roofed bar, and perhaps want a more social experience overall as there are going to be more people about. It's also a good option if you are planning on doing a lot of activities as they largely start here. If you are visiting as a family and want to minimise things like shuttle bus time, this is a good option.
Your accommodation choice will also partly dictate where you stay. If you want a small glass igloo, you can stay at either village. If you want a large glass igloo or Kelo glass igloo, you will be at the west village. If you want a Queen suite or earth lodge, those are only at the east village.
Another option is to spend a night at both villages by choosing different styles of accommodation, although I'd recommend staying at one village for your whole stay so as not to lose time which you could be using for fun activities!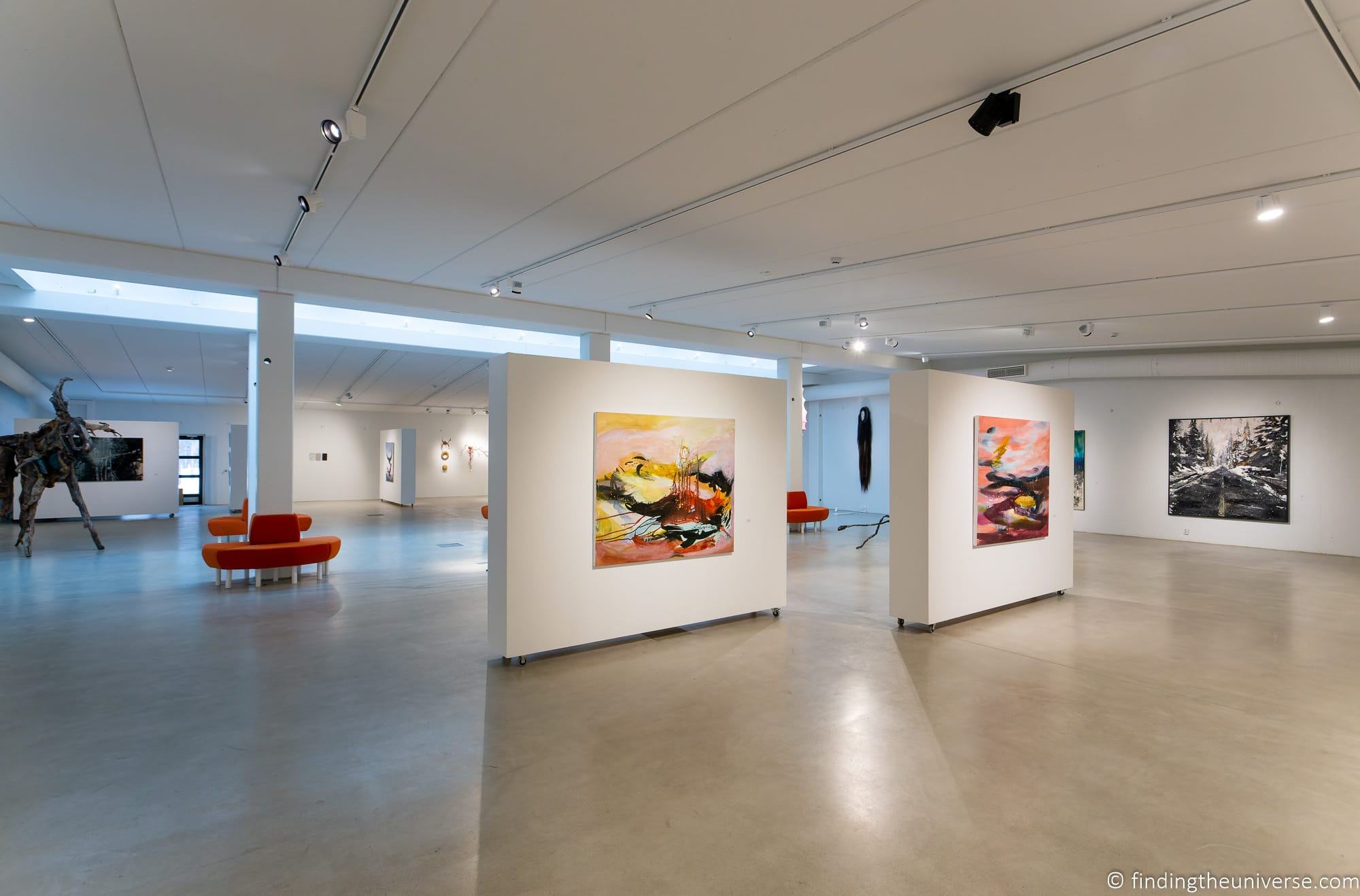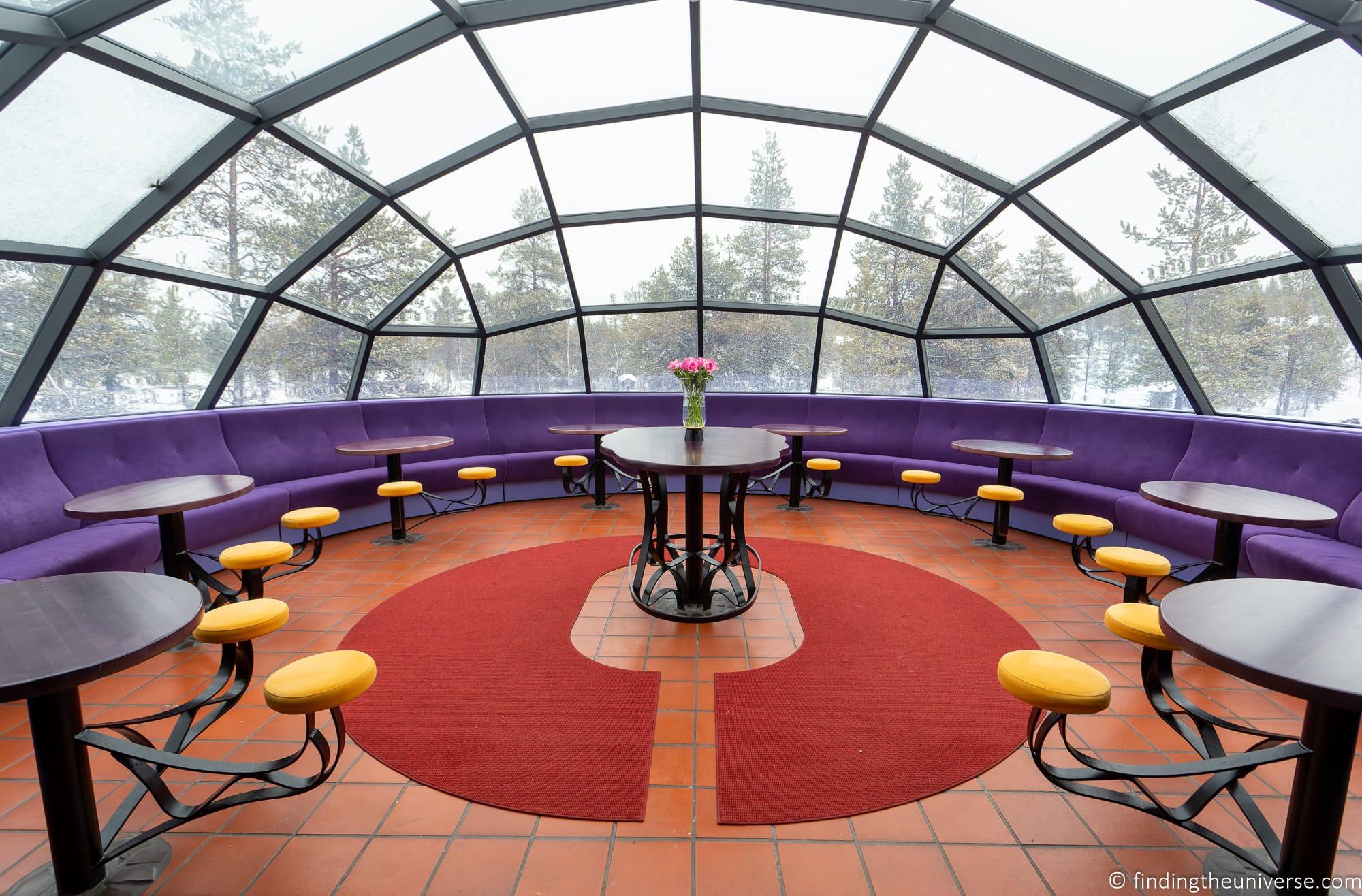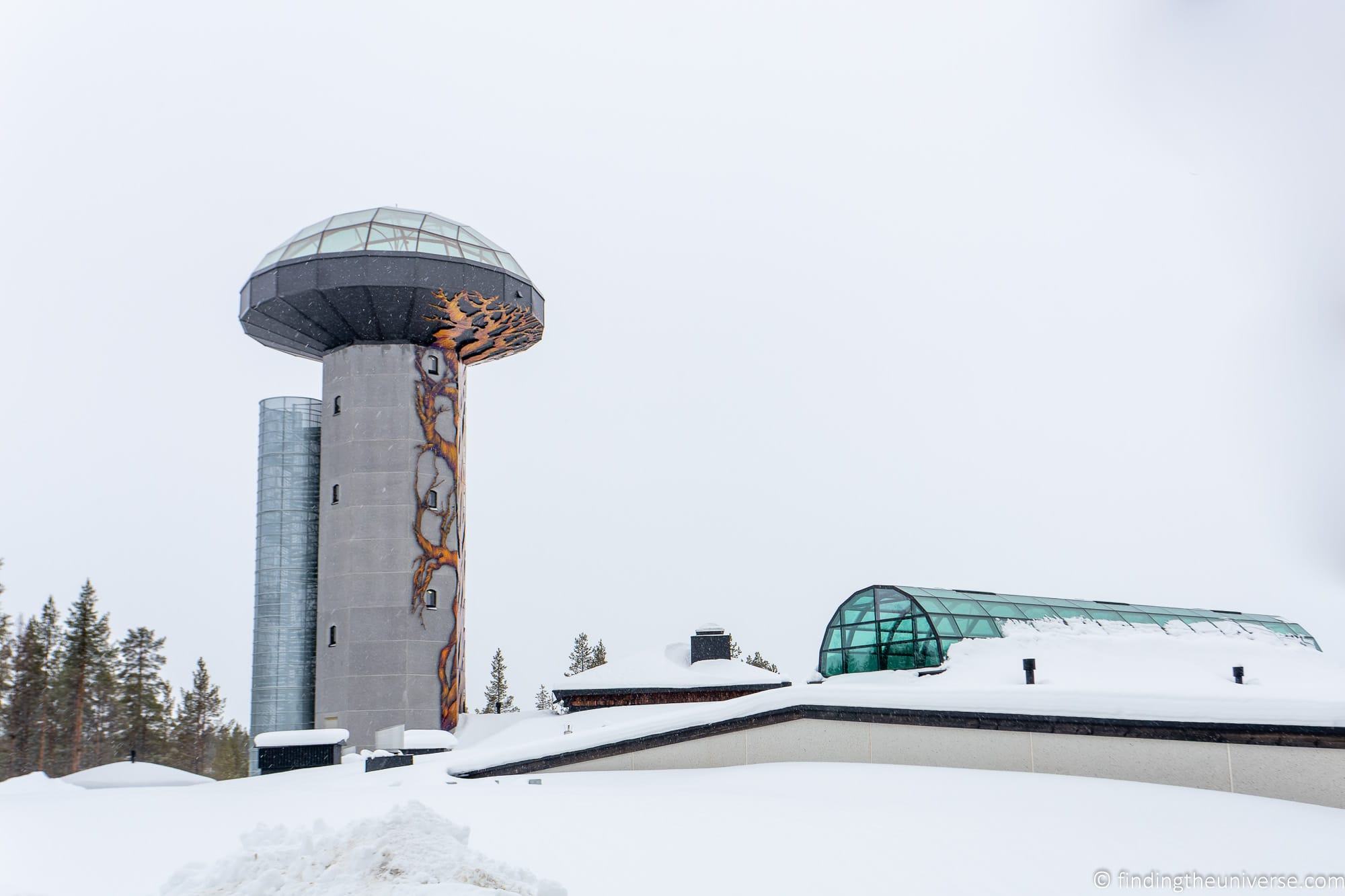 Dining at Kakslauttanen Arctic Resort
When you book to stay at Kakslauttanen, your stay will include a three-course a-la-carte dinner as well as a buffet breakfast. Drinks are not included, other than coffee, tea and juice with breakfast. Normally you would have your meals at the main restaurant in your village (the West Village Aurora restaurant or the East Village Kelo restaurant).
You can arrange however arrange to dine at the restaurant in the other village to where you are staying if you want to try different surroundings for one of your nights. Groups also have the option of booking in either of the restaurants.
The food is very much in the traditional Laplandic style, so expect things like hearty soups, reindeer meat, potatoes, lingonberry sauce, and fish. If you have any dietary requirements or preferences, you will want to let the resort know in advance to be sure you will be catered for.
Breakfast is a buffet style primarily featuring cold meats and cheeses, bread and cereals, as well as pickled vegetables and fish. There are also sometimes hot items like scrambled eggs.
I enjoyed all the food I had at Kakslauttanen. There was not a huge choice on the menu, but it was hearty and tasty.
Lunch is also available at the two restaurants, although it is not included in the price of your stay. This makes sense as a lot of people spend the day taking part in activities, and many of these activities include some form of packed lunch or other food. However, if you aren't doing an activity with an included meal, then you can have a meal at one of the on-site restaurants.
Finally, if you want a more special meal, you can book a special Lappish dinner. This does have an extra cost.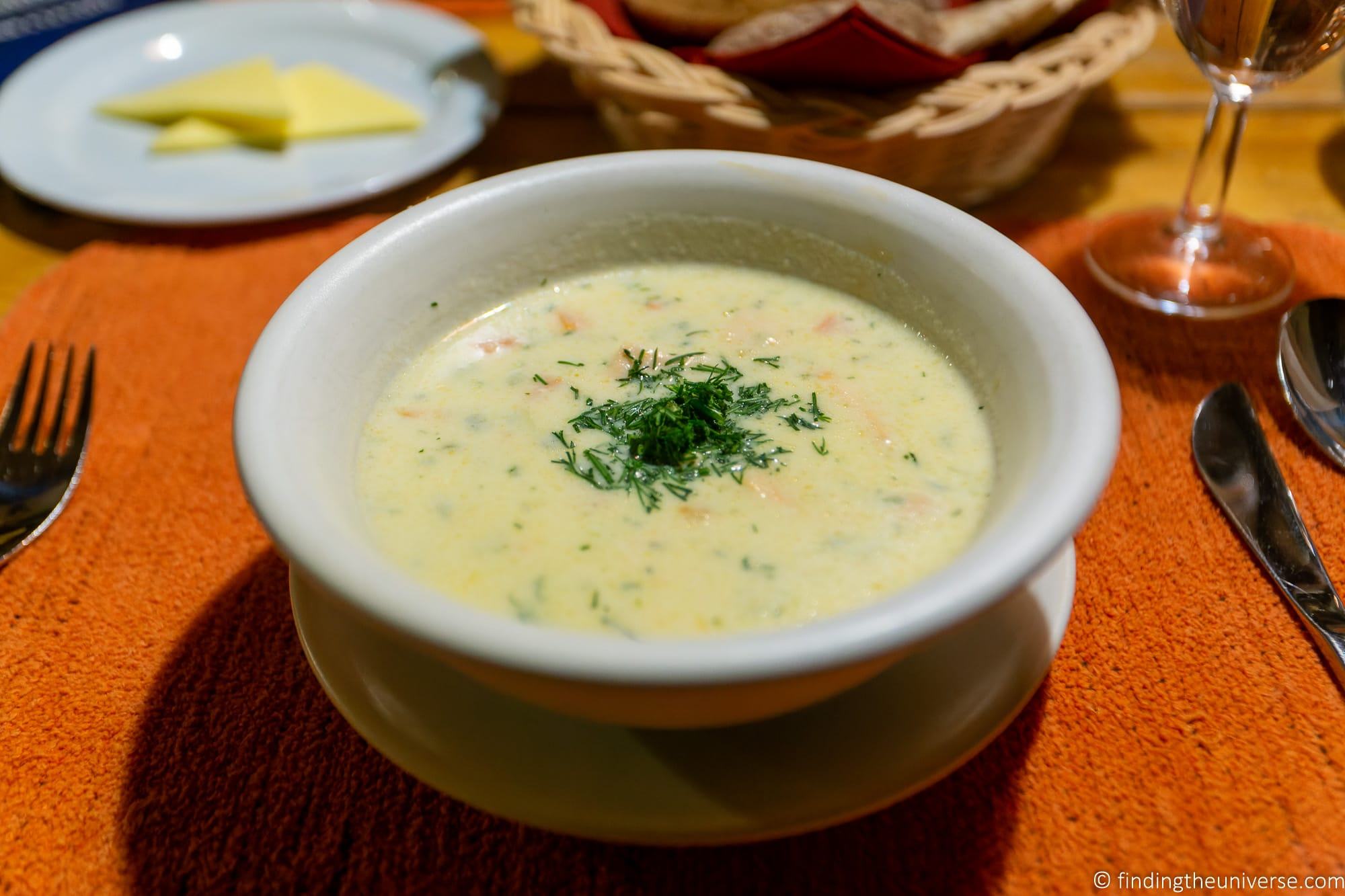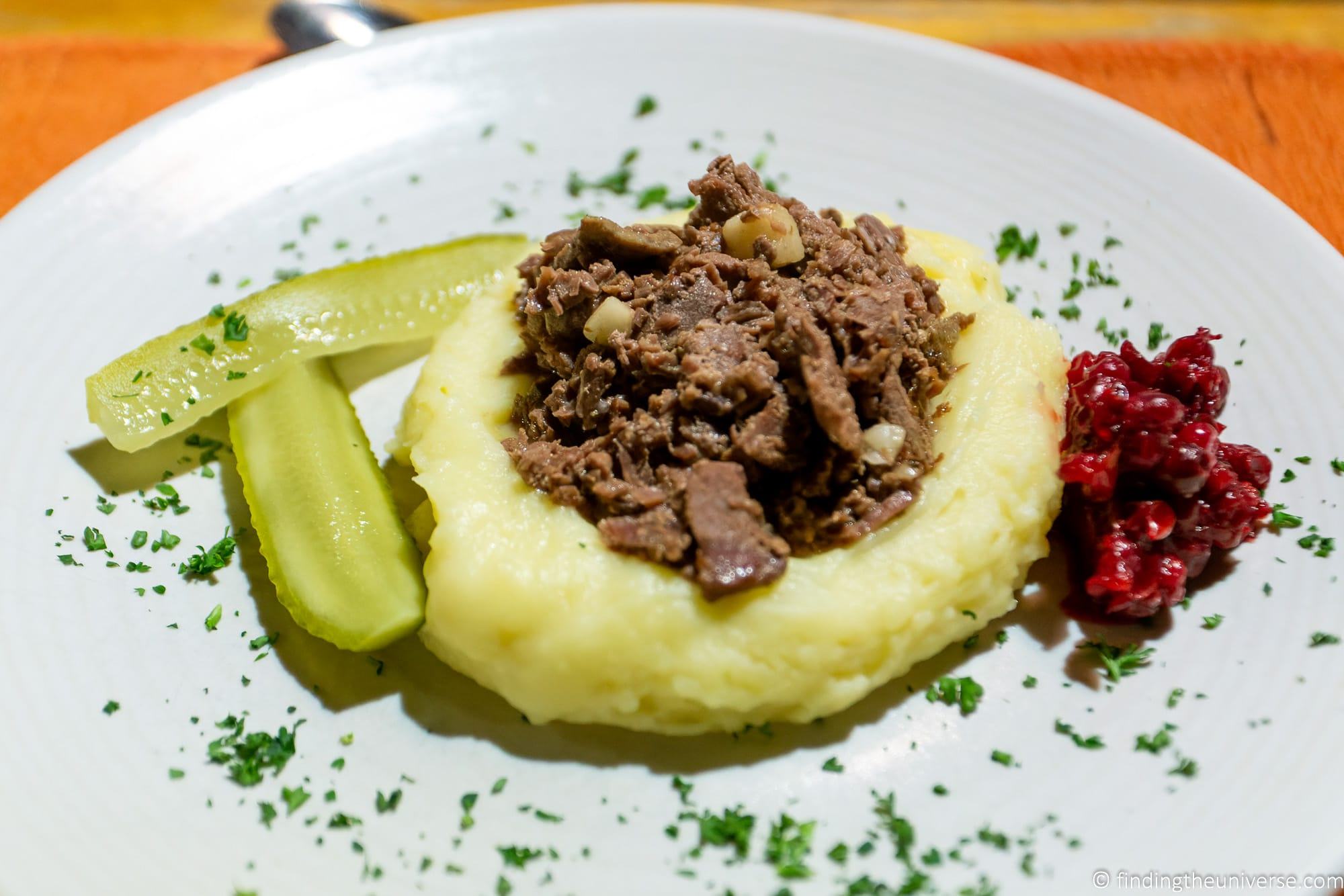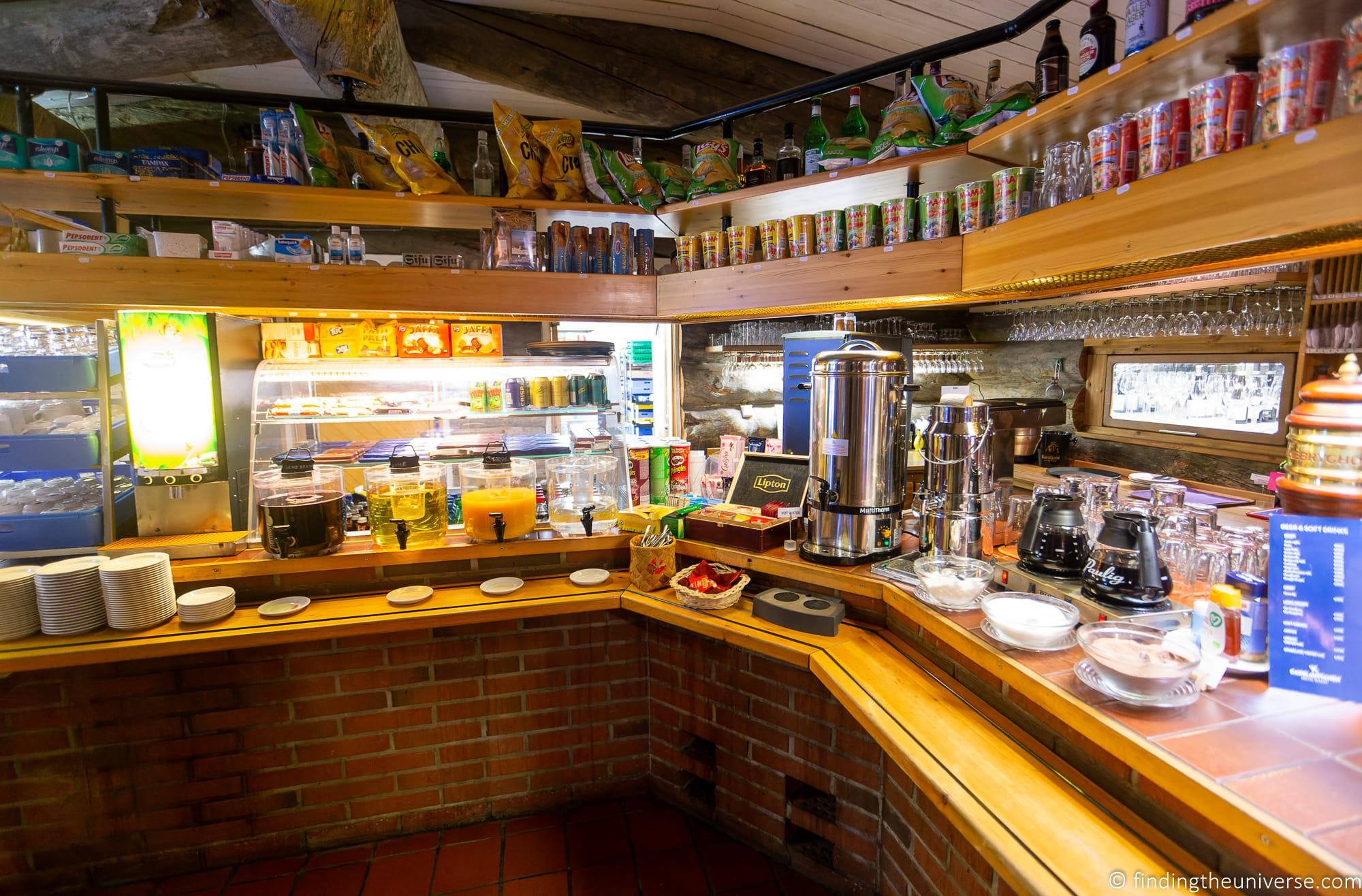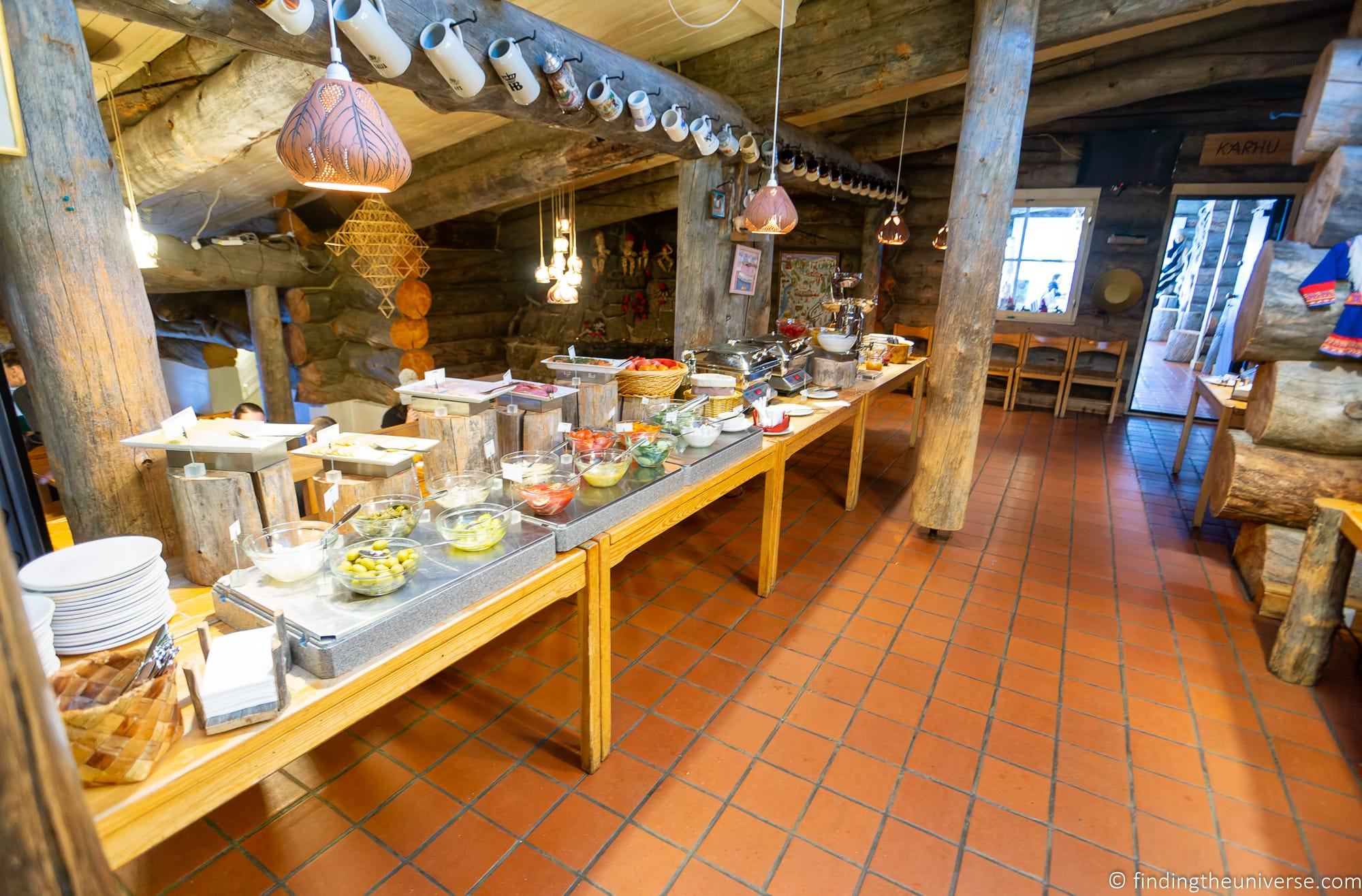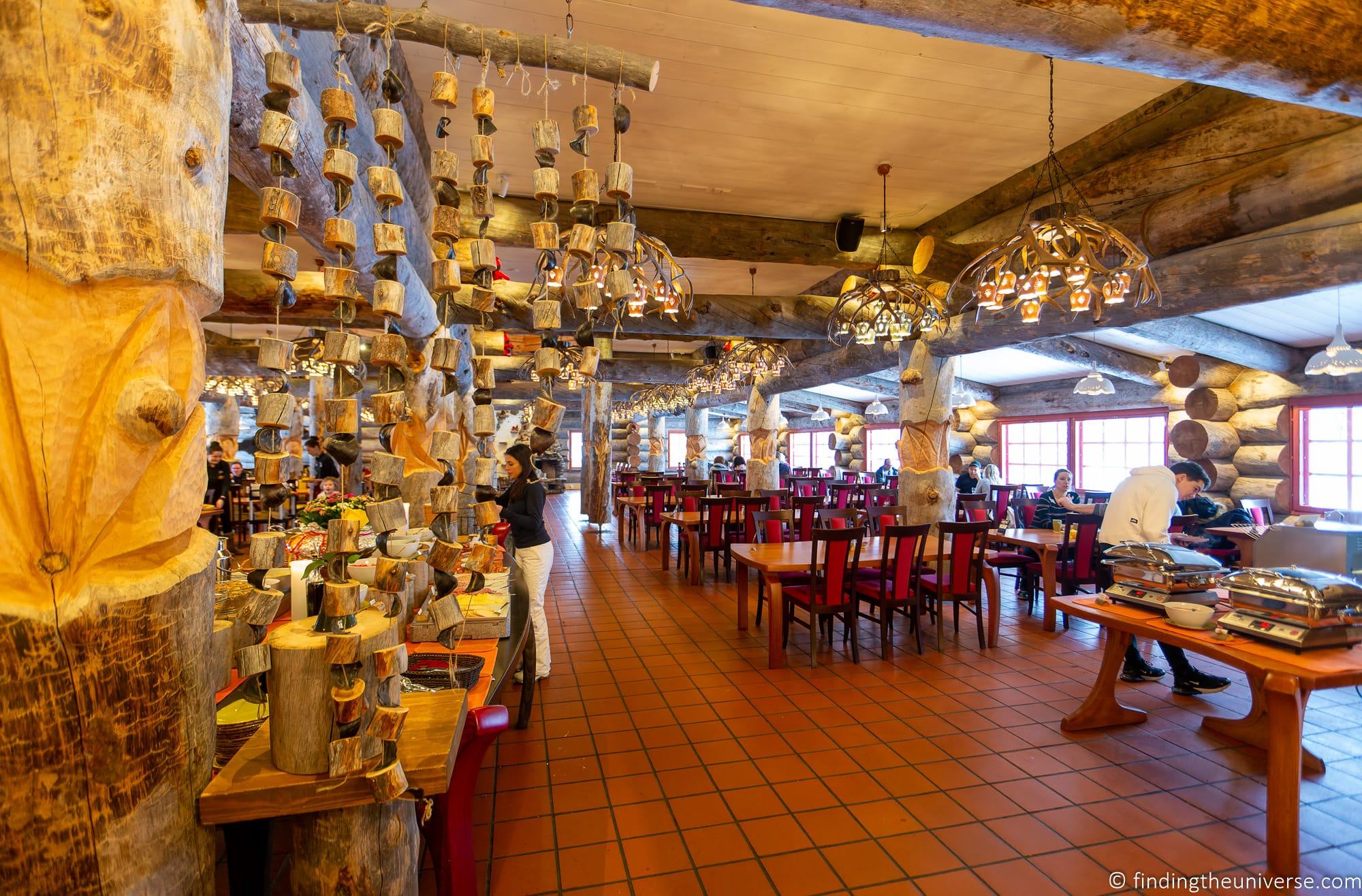 Activities Available at Kakslauttanen Arctic Resort
Kakslauttanen Arctic Resort offers a lot of different types of activities and experiences that you can book. Some take place at the resort itself and some take place elsewhere in the local area. Some of these like special Lappish dinners, the planetarium, Sami museum visits, and smoke saunas, are generally available year-round but many are seasonal or weather-dependent.
A nice thing about Kakslauttanen Arctic Resort is that you can do many of the popular summer activities in Finland and winter activities in Finland on site.
In summer, the following activities are usually available to book (note that some of these will be weather dependent):
Hiking
Midnight Sun tours
Horseback Riding
Canoeing and Rafting
Visits to Sami museum
Fishing
Saunas
Farm visits
Gold panning
In winter, the following activities are usually available to book (note that some of these will be weather / snow dependent):
Nordic Skiing and Snowshoeing (equipment rental as well as instruction is available)
Husky Safari
Reindeer Safaris
Horse Sleigh Rides
Horseback Rides
Snowmobile Safari. Various options are available, including an overnight trip and aurora hunting
Snow tank ride. Also the option to go aurora hunting in the snow tank
Ice fishing
Saunas
Santa Claus visits
Aurora hunting tours
Downhill skiing and snowboarding at nearby ski area
Pricing for all these activities can be found on the website. Some need to be booked in advance of your visit, so I would definitely advise booking anything you want to do before you arrive to avoid disappointment. Price wise, I would say that the majority of the activities are on pretty much on par with booking the activities anywhere else in Finland.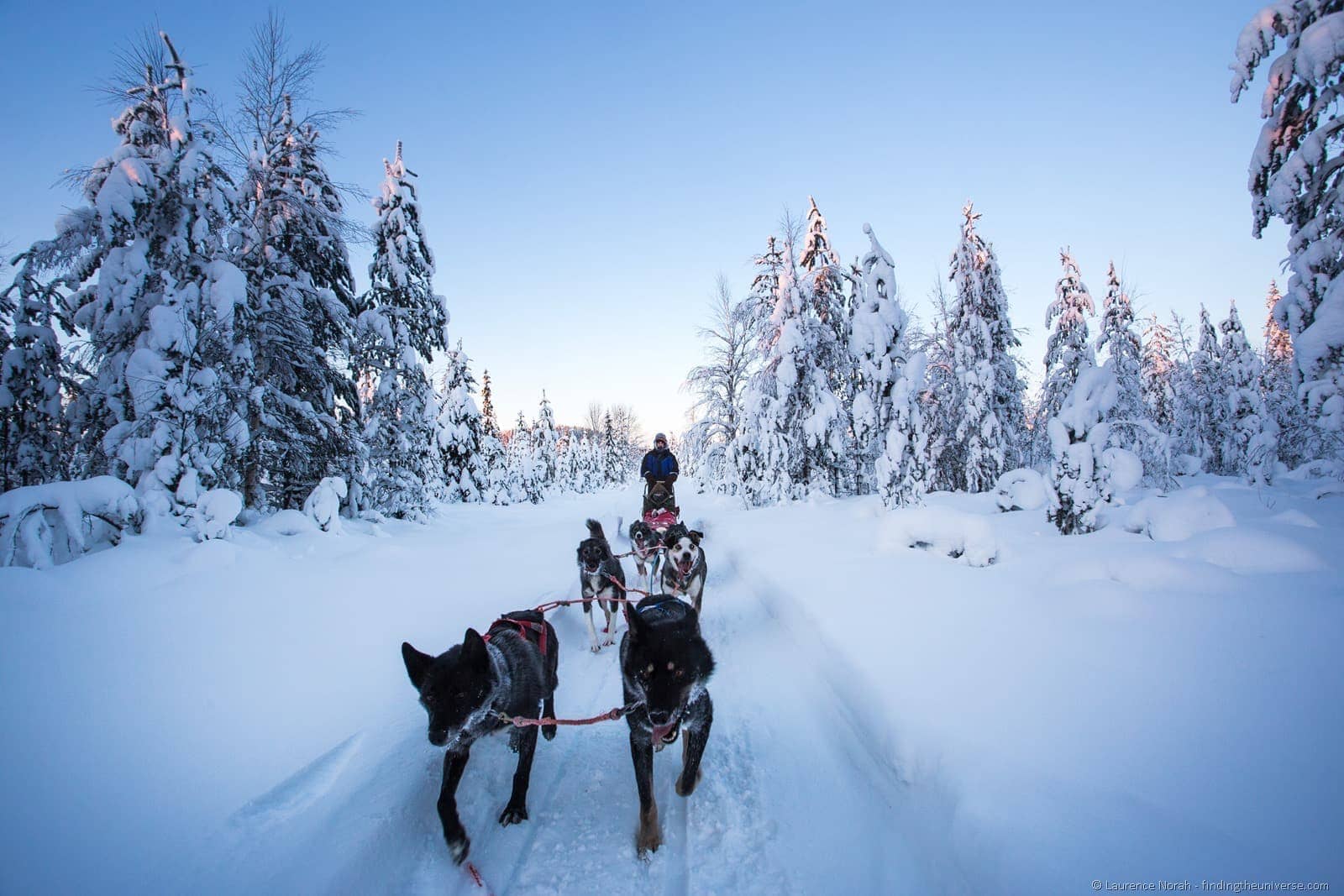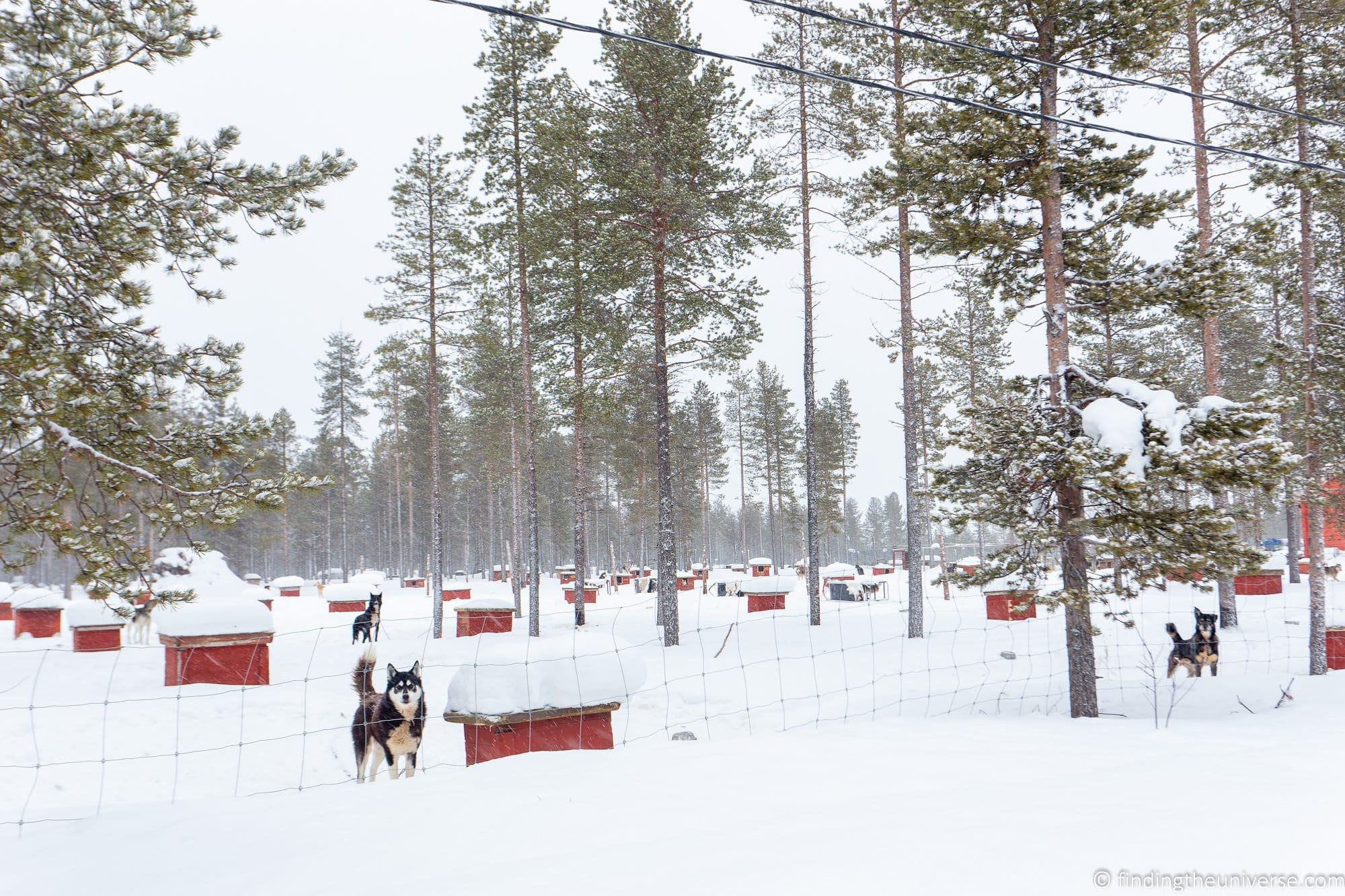 What are the Chances of Seeing the Northern Lights at Kakslauttanen Arctic Resort?
Finnish Lapland is one of the best places to see the Northern Lights, or aurora borealis, on earth during the winter months. However, the chances to see the Northern Lights at Kakslauttanen are going to vary greatly depending on the month, season, weather, and year as aurora activity is very unpredictable.
You need a combination of strong solar wind activity, good local weather, clear skies, and darkness. A bit of luck also helps!
However, there are a number of factors that can increase your chances:
Visit during the winter months. Although it is possible to view the Northern Lights in Finland from late August to late April, the best months are December to March because you have more hours of darkness. In addition, you are more likely to have lovely snowy landscapes which will make your northern lights pictures look even better
Stay more than one night. The longer you stay the better your chances of seeing the Northern Lights will be!
Check the Finnish meteorological website for activity that might cause the northern lights. You can also download apps which notify you of activity in your area. Additionally, you can use the in-room aurora alert service which will notify you of any activity.
Consider a Northern Lights focused evening tour. These tours will get you away from the lights of the resort for the best possible viewing conditions
Check out my guide to photographing the northern lights so you are fully prepared should you be lucky!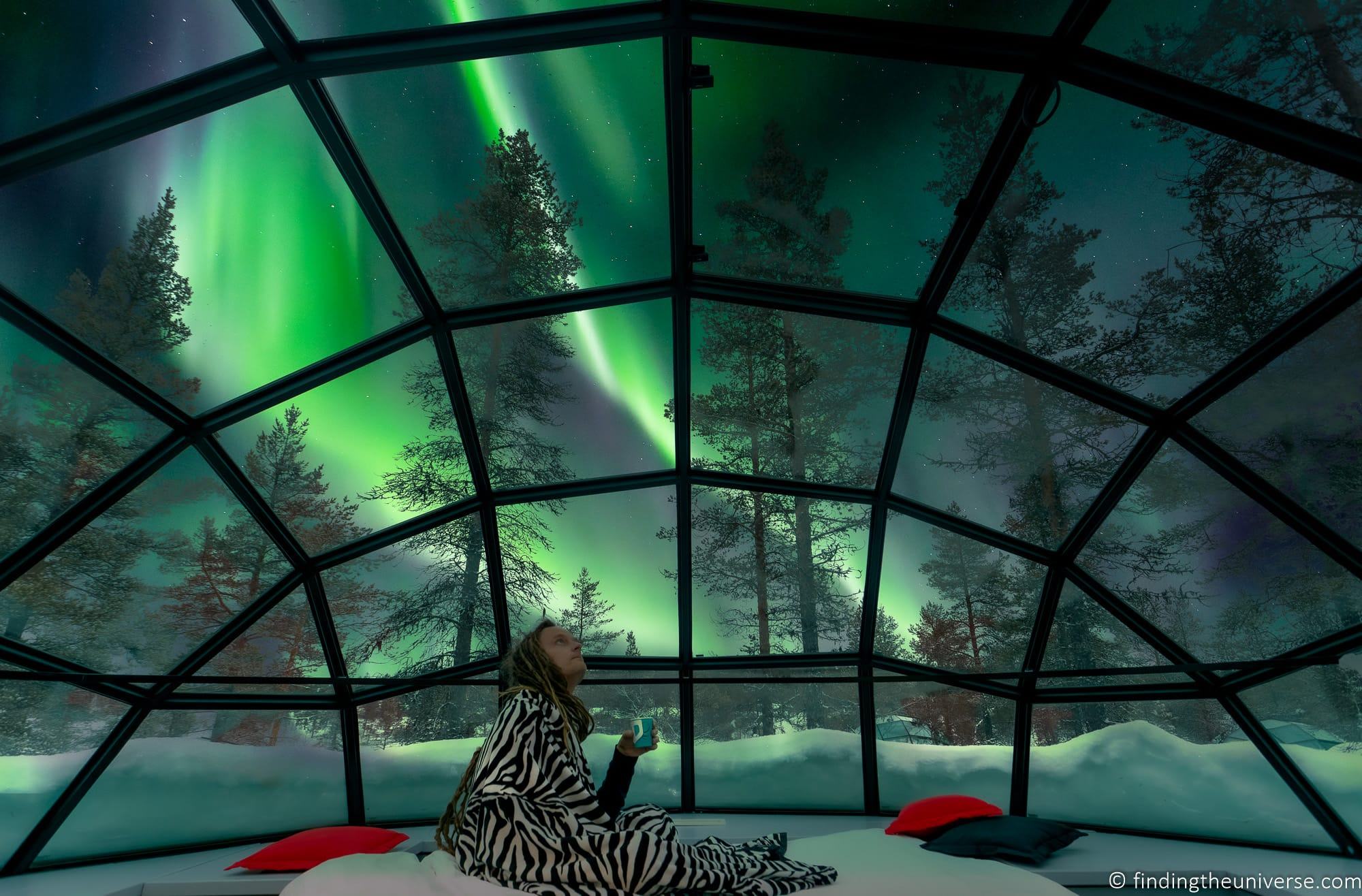 Best Time of Year to visit Kakslauttanen Arctic Resort?
I would personally say that winter is the best time to visit Kakslauttanen Arctic Resort, just because that is when there is likely to be snow as well as a chance to see the Northern Lights and do some of the unique winter activities in Lapland. It is also a popular place for families to come to celebrate Christmas in December.
However, there are fun things to do in this part of Finland throughout the year. We have enjoyed visiting Finland in all seasons. accommodation is much less expensive, less crowded, don't need to worry about freezing temps and bad winter weather, don't need to pack all that winter gear, Midnight Sun, etc.
Kakslauttanen is open most of the year so you can enjoy it any time of the year and each season is going to be very different.
Is Kakslauttanen Arctic Resort Worth It?
This is of course a difficult question to answer, as everyone has a different opinion of value.
I very much enjoyed my stay at Kakslauttanen and my night in the glass igloo. It was a unique experience, unlike anything I've had before, and that definitely made it worth it for me. From pushing my luggage to my igloo on a toboggan, to lying under the stars in a glass dome surrounded by a winter wonderland, it was really lovely.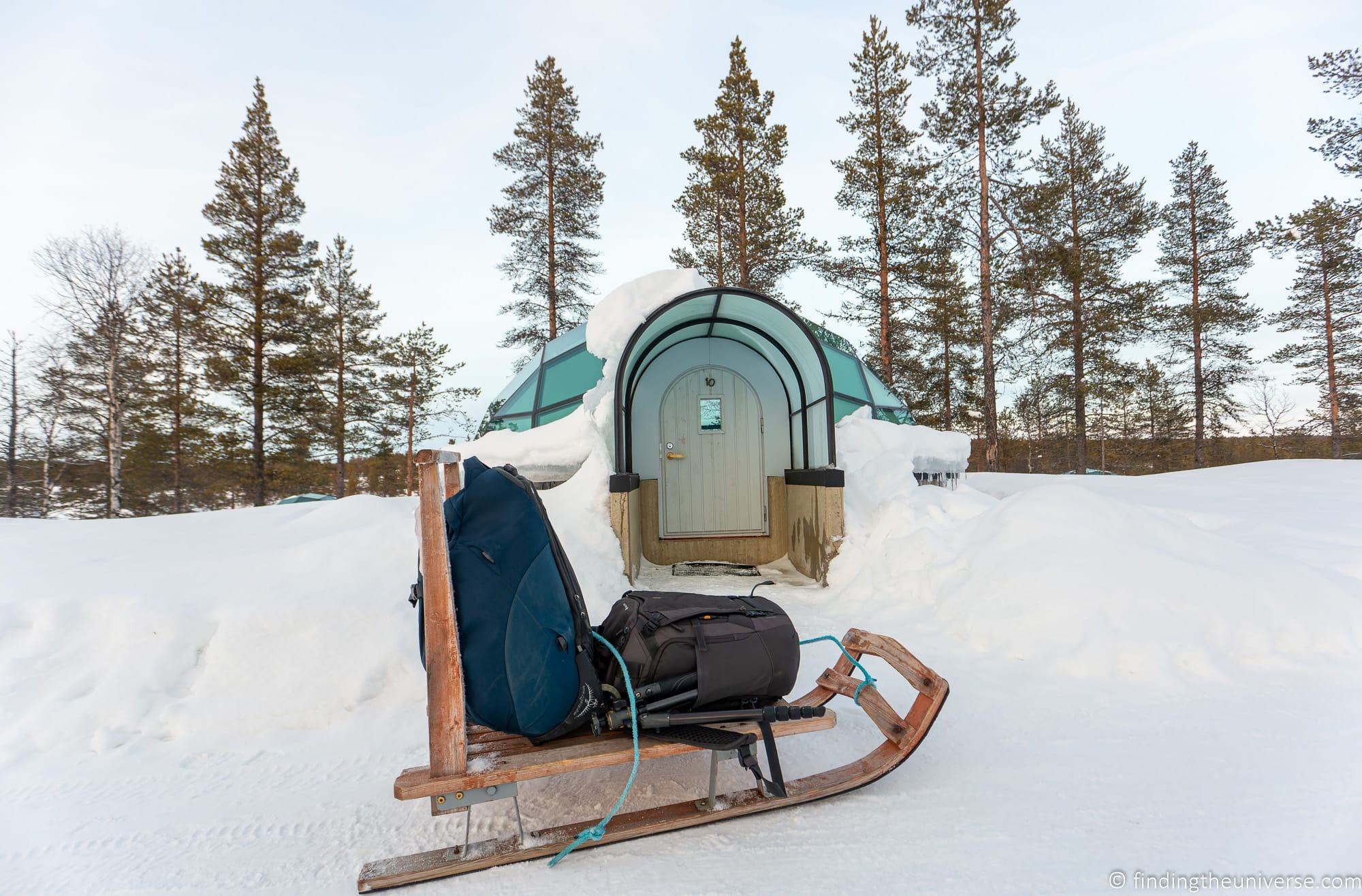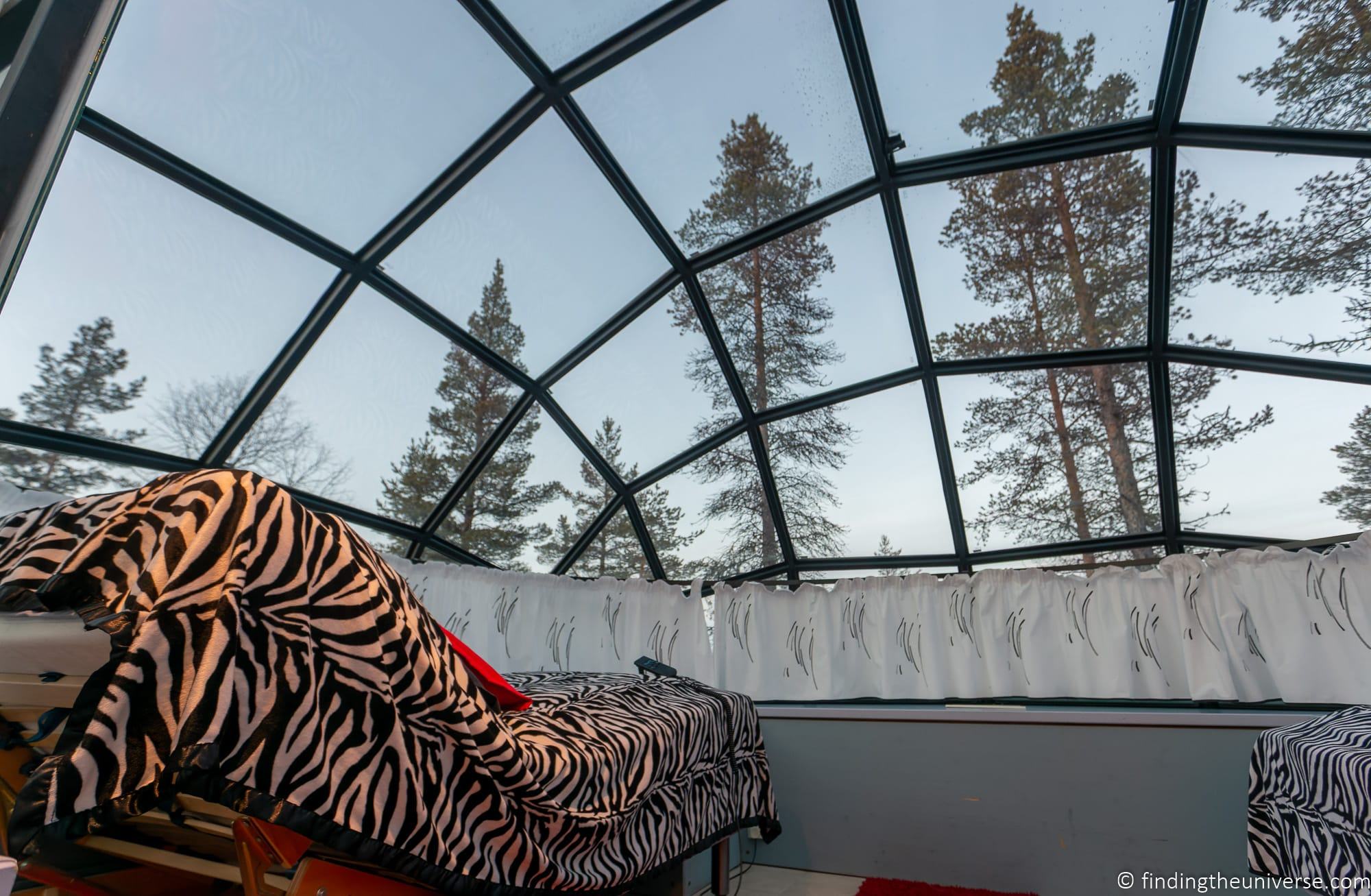 The important thing to realise in terms of value is that whilst the prices are in line with a luxury 5* hotel experience, you are primarily paying for the experience and setting rather than a high-end hotel room.
For the glass igloo for example, you are paying for the experience of sleeping in a glass igloo rather than a luxury accommodation. For the small igloos, for example, you have to go to a separate building to use a shower – not something you might normally expect at a 5* hotel!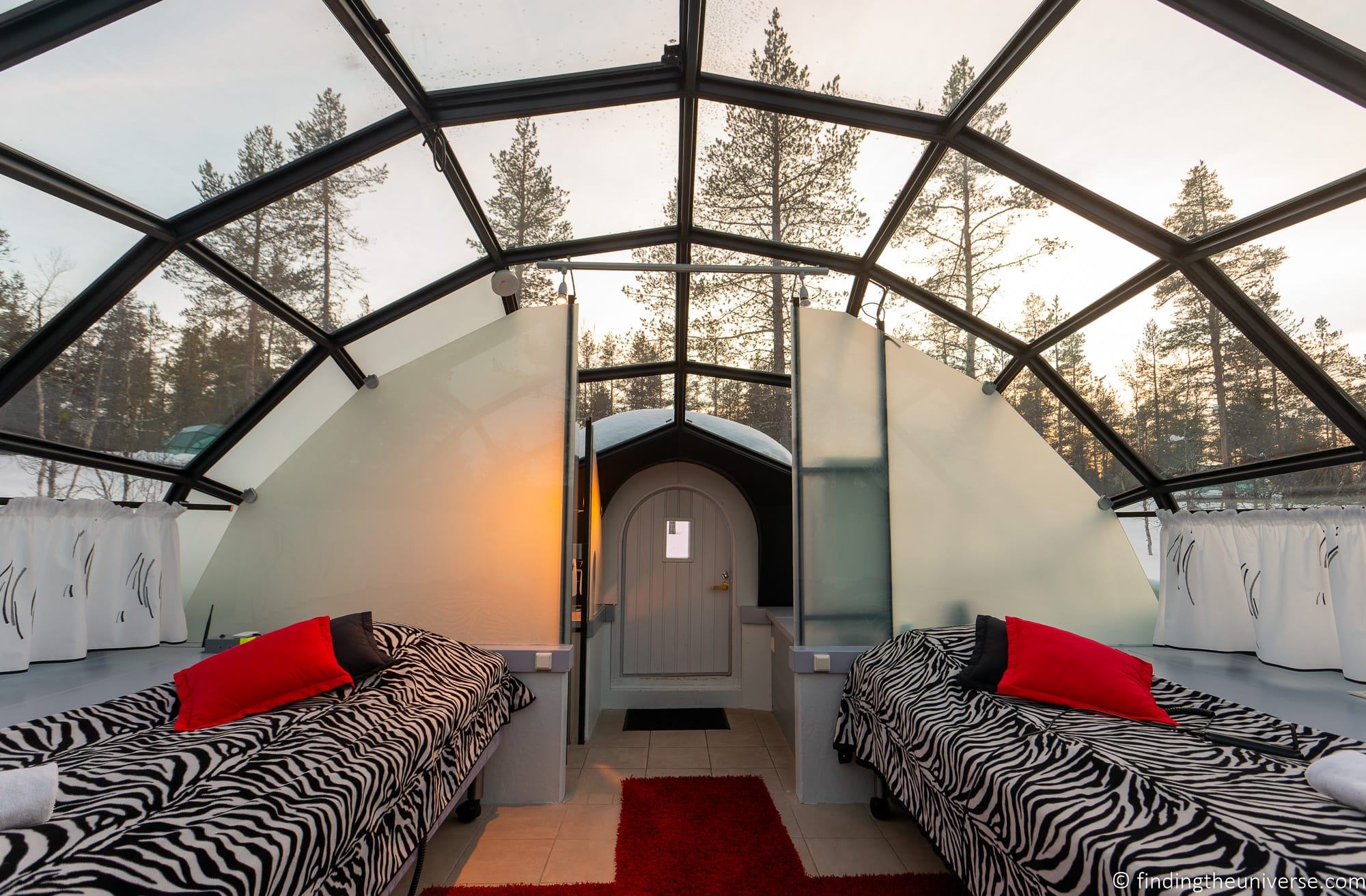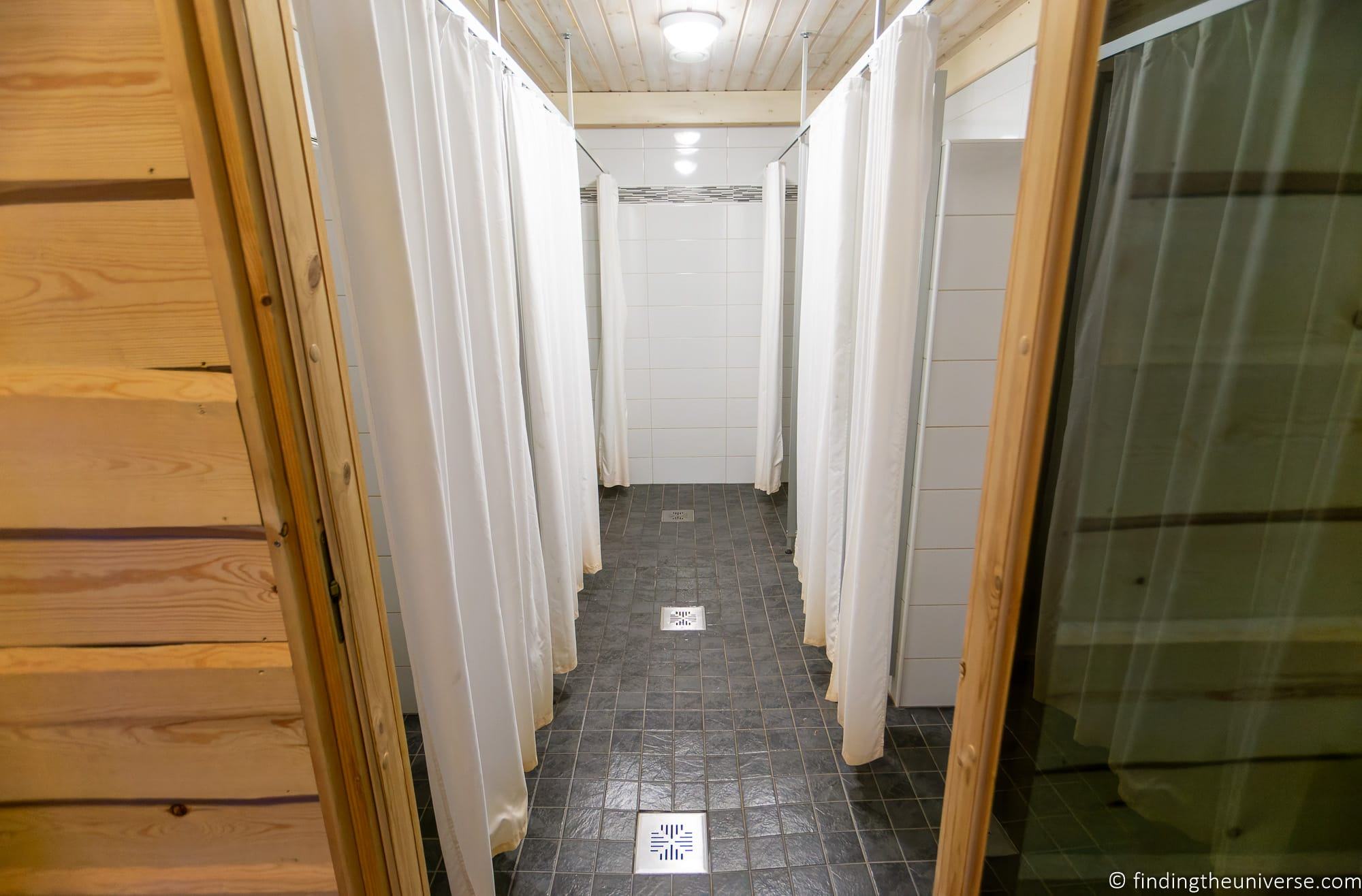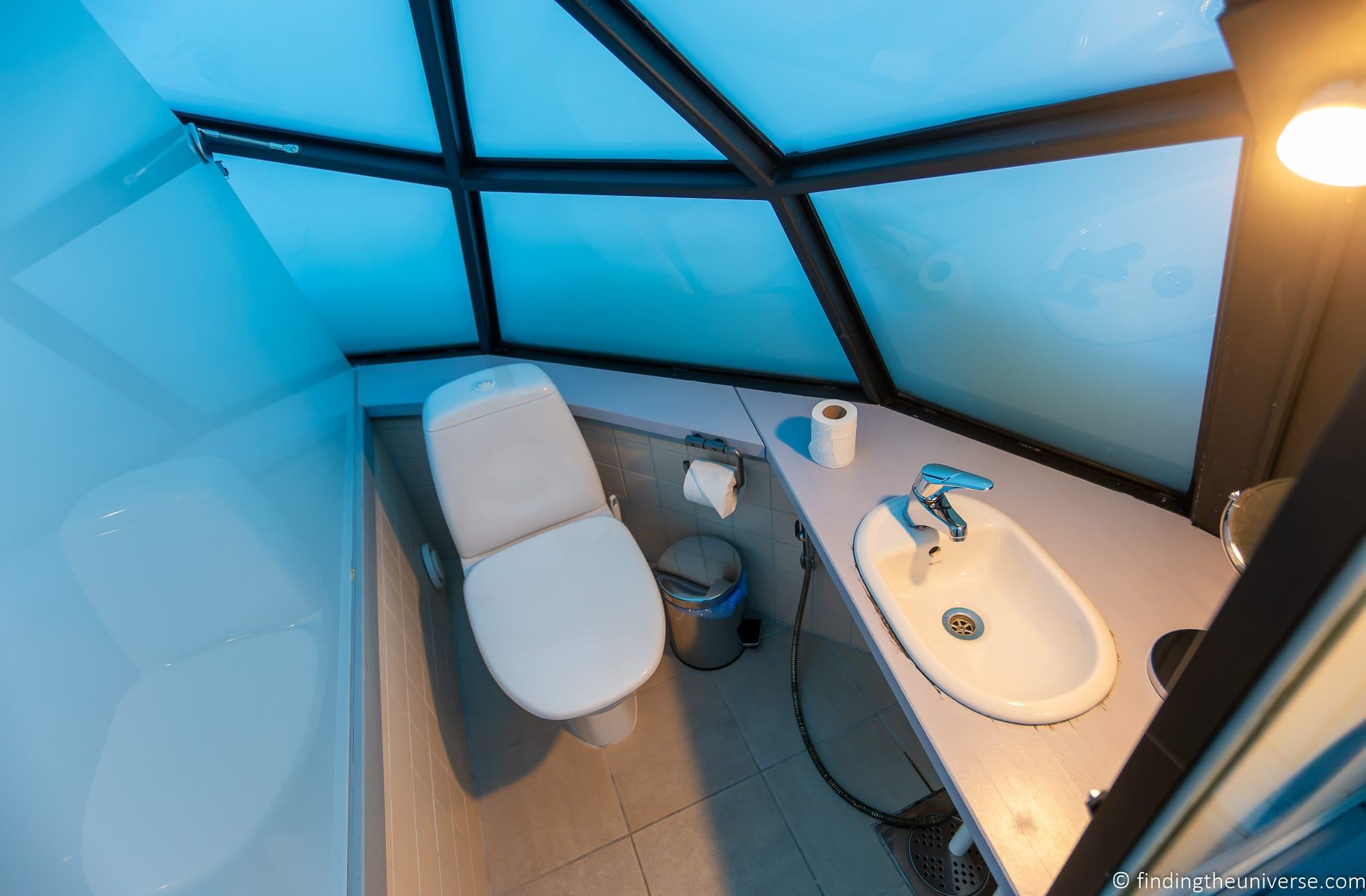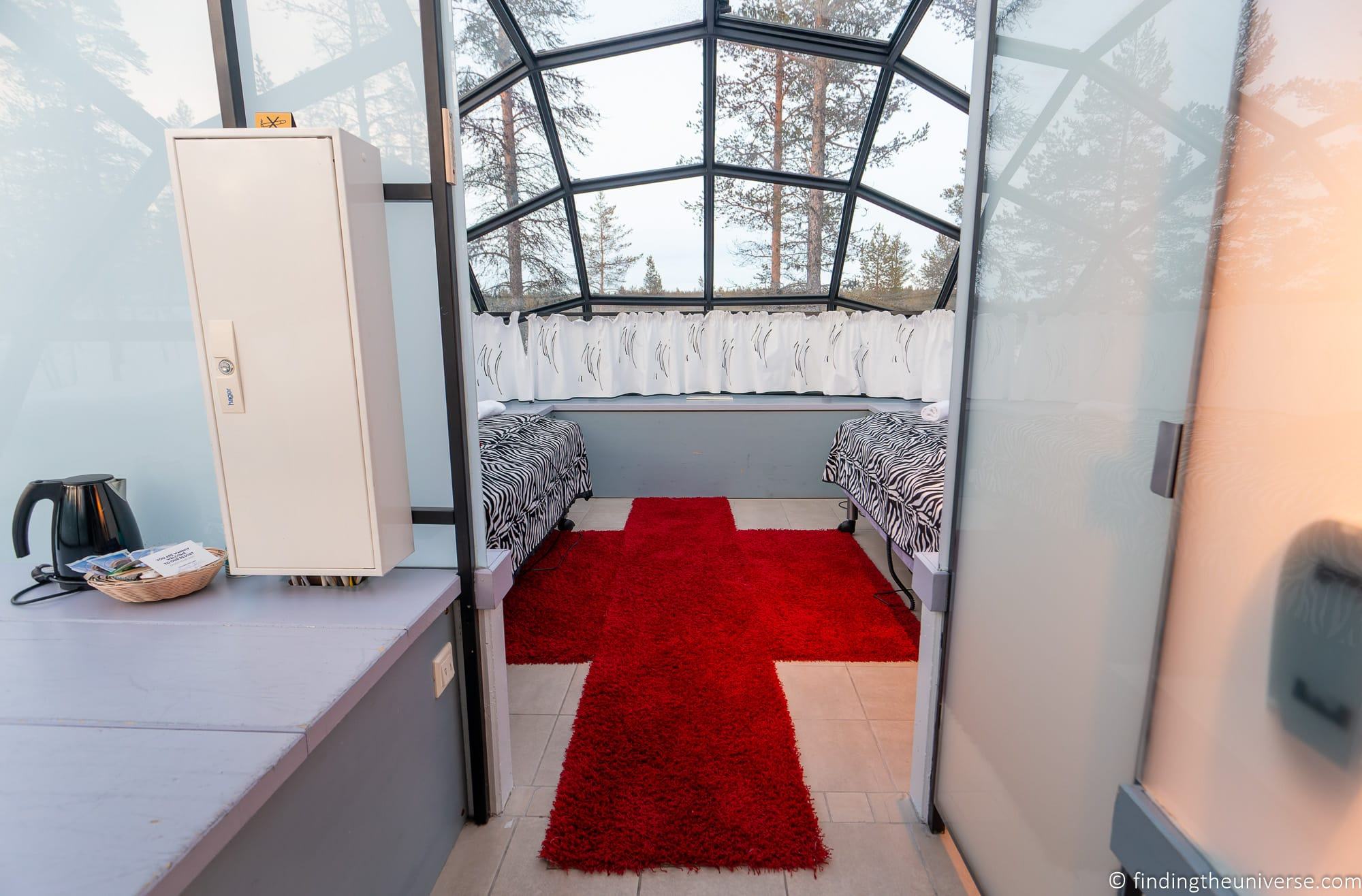 In addition, privacy is not really a priority in the igloos. Whilst there is a small curtain that hides the bed area, and the bathroom is behind opaque glass, the igloo is generally designed to provide you with an unobstructed view out. If you can see out, then people can obviously see in.
There aren't exactly a lot of people around, and with the privacy curtains around the bed drawn I never felt this was an issue, but you might feel differently.
If you want a more luxury experience with the igloo option, then I would recommend the Kelo Glass igloo instead, as this gives you the comfort of a log cabin with a fireplace and full bathroom, as well as a nice igloo-style area to sleep in.
I liked that breakfast and dinner were included with the stay, as that increases the value.
Another thing that is nice about staying at Kakslauttanen Arctic Resort is that the majority of winter activities you might want to do in Finland can be arranged on site, including husky sledding, reindeer safaris, snowmobiling and ice fishing.
Whilst these are all things that can be independently arranged in Finland, it does mean you can do a lot at the resort and basically have your full Finland winter experience in one place.
Overall, I enjoyed my stay at Kakslauttanen. Whilst it is definitely not a budget destination, it is the sort of place you visit for the experience, and as such we think it was worth it. Just be sure to manage your expectations and understand you are paying for the overall experience and location, rather than a high-end luxury stay.
Alternatives to Kakslauttanen Arctic Resort
Whilst Kakslauttanen Arctic Resort was the first resort to popularise glass igloos in Finland, it is definitely not the only option you have to choose from today. Whether you are looking for a less expensive alternative or for a glass igloo in a different part of Finland, we have some suggested options for you.
There are multiple locations across Finland where you can stay in a glass igloo or similar style accommodation. Most of these also offer other accommodation options as well as the opportunity to partake in various winter activities.
Here is a list that includes the majority of the glass igloo and similar style hotels in Finland. These are ordered by proximity to Kakslauttanen, with the closest at the top.
In addition to glass igloos, you might also consider staying in a snow hotel, ice hotel, or snow igloo while in Finland. These are seasonal and normally open each year in December and close at the end of March or beginning of April, depending on snow and temperatures. Some options to consider are the following.
We've stayed and visited many of the snow hotels and ice hotels in Finland, so if you have any questions, feel free to ask and we're happy to try to help!
Further Reading
And that's it for our review of Kakslauttanen Arctic resort. We hope you found it useful! Before you head off and start booking your adventure, we did just want to share with you some more resources we've put together on our time in Finland, to help you with your planning.
As always, we are happy to answer your questions – just pop them in the comments section below and we'll get back to you as soon as we can.