In this post, the second on travelling to Australia for around six weeks, I propose an itinerary for travellers starting their adventure in Sydney.
This is partly to answer a question posed to me recently by some friends who are doing this very thing, and secondly because I think it's a fairly common trip to take.
If you missed the first post, that one covers things to consider like transport options and the climate. This one focuses on the nitty gritty of the actual trip, in weekly itinerary form, for a six week trip, highlighting some of the most amazing parts that this country has to offer. Enjoy!
A six week road trip from Sydney to the Red Centre
I'm going to go with a road trip for this itinerary because I think it's the best way to see the country over a six week period. Normally I'd advise saving money by buying a vehicle and then selling it at the end of the trip – but this might be a bit much hassle for a trip lasting only six weeks. If you're confident in your salesmanship though, then go for it. It should work out cheaper!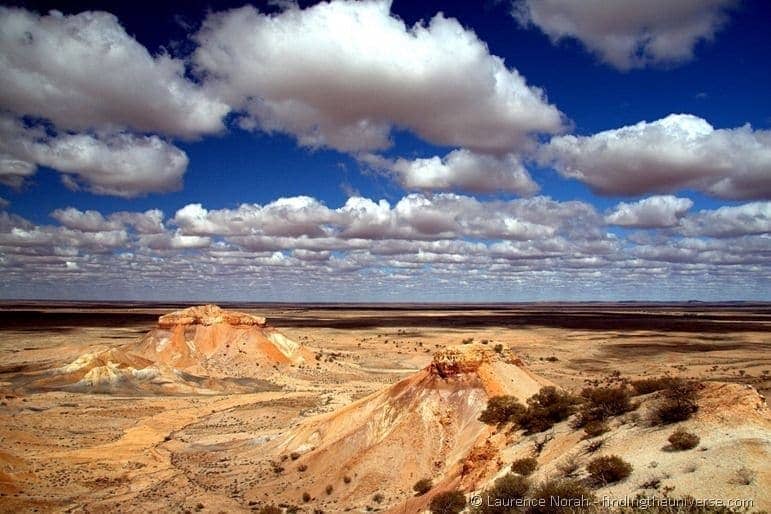 My favourite part of Australia has to be the vast and incredible nothing that is the outback.The endless open road, the scorched earth look – there is nothing like it. So a road trip to the middle to visit the world's most famous rock would be my perfect trip
But that's not to say in your six weeks you couldn't do a bit more than see the outback. Here's what I'd do over that six weeks:
Week one – Sydney, Blue Mountains, Canberra.
Sydney is one of Australia's most iconic cities, so any trip to Australia that starts in Sydney needs to include some time in this place. You'll want an absolute minimum of two days – partly because there is so much to see, and partly because you'll probably be recovering from jet lag!

After some time spent exploring Sydney, you'll want to head out into the country side. So saddle up your ride, pack the tent (or book a hostel / hotel, whichever works for you!), and head east. First stop, the Blue Mountains.
Located just about 100km west of Sydney, the Blue Mountains are a really incredible collection of mountain mesa's and deep forested valleys, with great views and excellent hiking opportunities. The town of Katoomba is an excellent base from which to explore the area.
From here I'm going to recommend finishing off the first week or so with a trip down to Australia's capital, just to take in the weirdness that is Canberra. Here you can wander perplexed around the highly designed city, pop into parliament, and wonder quite why anyone would want to visit.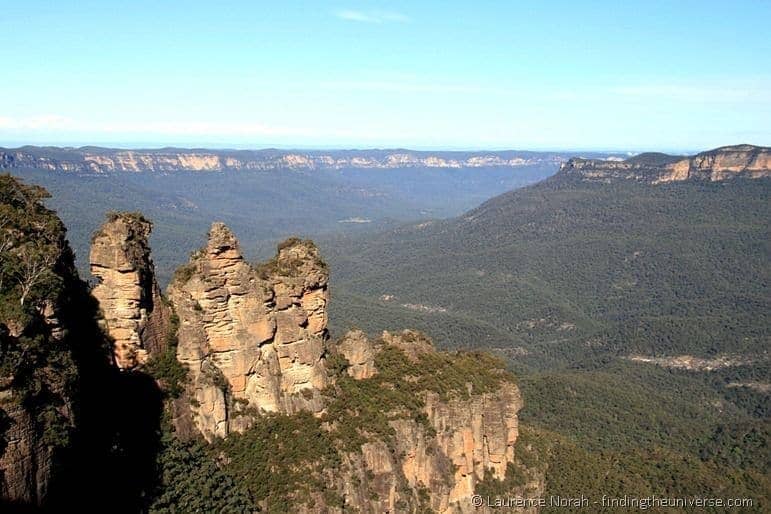 Distance covered, aprox 450km. Total trip distance, aprox. 450km.
Weeks two and three – Canberra to Port Fairy
From Canberra I'd head south down to the coast via the wonderful alpine scenery of the Kosciuszko National Park. This is home to Australia's highest mountain, and keen hikers might want to head deeper into the park for more exploration, either of this park or the neighbouring Snowy River National Park. Then it's time to hit Australia's southern coastline.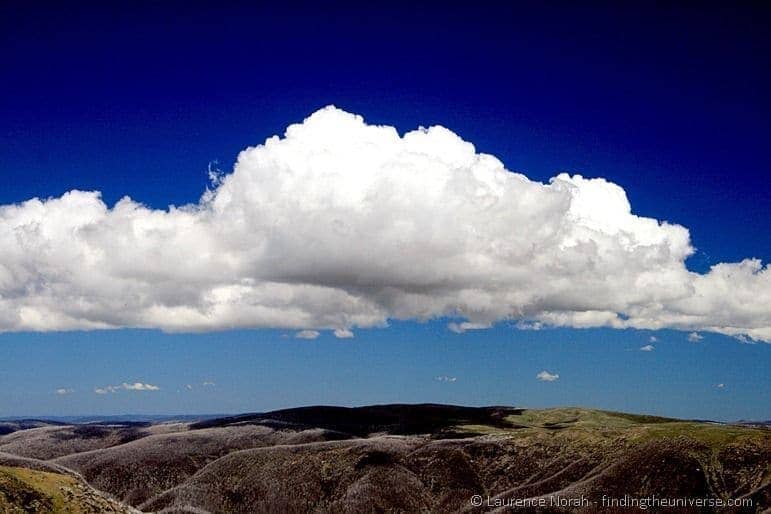 Along the coast to Melbourne there is stunning coastal scenery, including the gorgeous ninety mile beach. Of particular interest on this route is the Wilsons Promontory National Park, home to some really quite fabulous white sandy beaches, scenery and hiking. Worth a couple of days of your time, at least.
From here it's a quick trip up to Melbourne, Victoria's capital city and a rival with Sydney for coolest Australian city. Here you'll find great food, great bars, and a relaxed laid back style.
If you can tear yourself away from Melbourne, it's time to take in one of the world's greatest road trips: the Great Ocean Road. This runs along the Victorian coastline from just outside Melbourne to Port Campbell.
Here you will find funky surfer seaside towns, incredible coastal views such as the twelve apostles, lighthouses and magnificent coastal rainforest. Little wonder that this stretch of road regularly makes top ten lists of the worlds greatest road trips.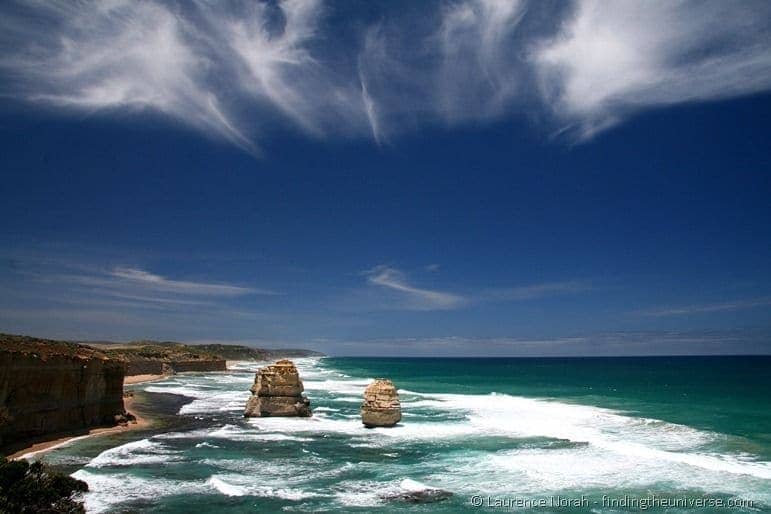 Distance covered, aprox 1200km. Total trip distance, aprox 1650km)
Week four – Port Fairy to Broken Hill
Done with the great ocean road, it is time to turn your nose back inland and head for the outback town of Broken Hill. On the way, I'd recommend stopping off in the Grampians National Park for some rather fine bush walking and scenery.
North of Halls Gap you'll head up towards the town of Mildura, where a great deal of Victoria's fruit production takes place. It also used to be home to the longest bar in the world, but that is long gone. You will also pass the Murray Sunset National Park, where you will start getting used to seeing the kind of sunsets that only outback Australia can produce. Enjoy!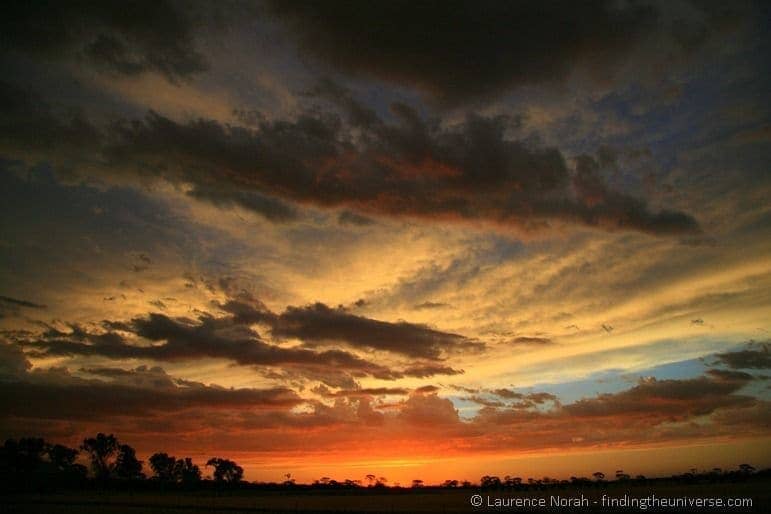 The stretch of road north of Mildura to Broken Hill will introduce you to properly arid outback scenery. We're talking brown / red dirt, dried out lake beds and endlessly blue skies. This is also mining country, so the odd giant mining pit will loom.
The city of Broken Hill was a real frontier environment back in the day, and it is Australia's oldest lived-in mining city. Mining is really big here, which you'll notice very quickly – even the street names are all mineral themed.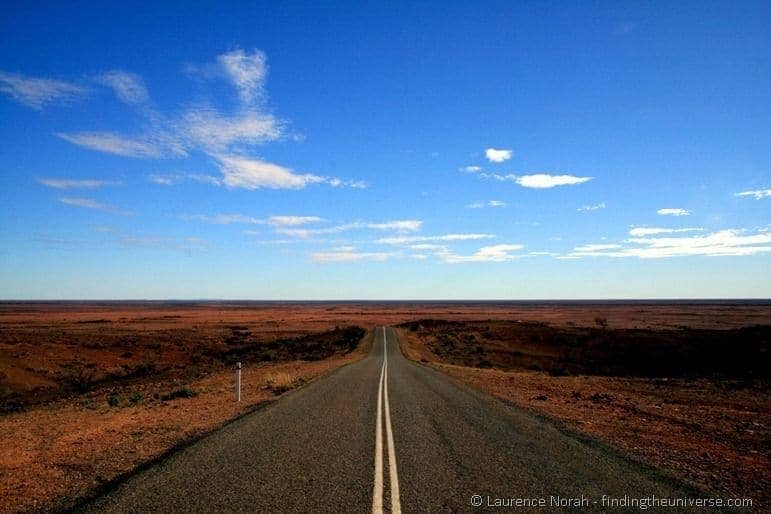 Since you're at Broken Hill already, you should take a side trip to the ghost town of Silverton, about 25km away. Here you'll find a small artistic community, and the remains of what was once a thriving mining village, now long abandoned. You'll also find an excellent pub, which happened to be the filming location of Mad Max 2. Totally worth the trip.
Distance covered, aprox 900km. Total trip distance, aprox 2550km)
Week five – Broken Hill to Coober Pedy
The last couple of weeks of this trip require quite a bit more driving. At this point in the adventure, the scale and vastness of Australia's outback become apparent, as the highlights along the route become further and further apart.
Still, a road trip in Australia is always going to involve some driving, right? Practice your outback wave (one finger raised off the wheel will suffice), watch out for kangaroos, and pop some tunes on the stereo. Life, you will realise, doesn't get much better than this.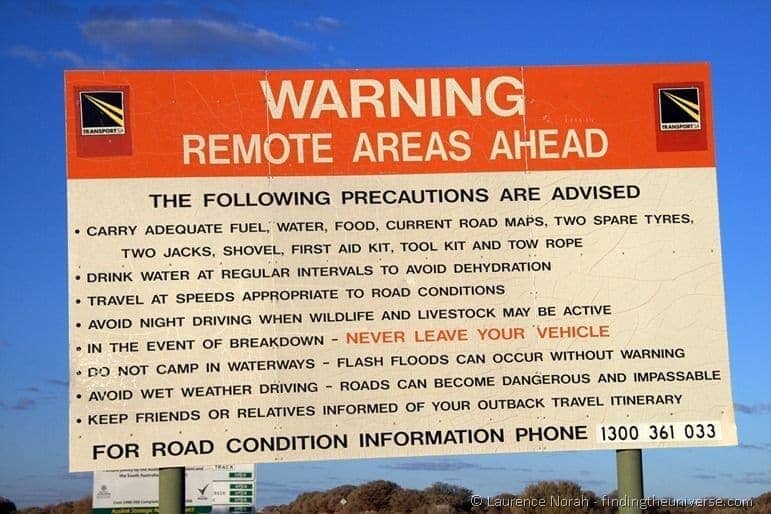 From Broken Hill you have a couple of options, depending on how adventurous you are feeling, to get to Coober Pedy. You can head across to Port Augusta and then up the nice and safe Stuart Highway, or you can go properly outback, read the terrifying warning signs, and take on the Oodnadatta Track.
If you and your vehicle are up to it, then I can highly recommend the latter option. This is a classic bit of outback driving which will give you an unforgettable adventure. On the way you will be able to experience the beautiful Flinders Ranges, take a side trip to the Mars like terrain of Arkaroola, and stop off at the vast dried out lake bed of Lake Eyre. You'll even see the weirdness of Planehenge at the Mutonia Sculpture Park. Totally worth it.
Finally, after covering a whole lot of road, you'll pull in to Coober Pedy, the opal mining town where everyone lives underground. This has to be seen to be believed. It's also close to some seriously funky local attractions, including the Moon Plain, and the Painted Desert, both of which are worth the extra bit of driving.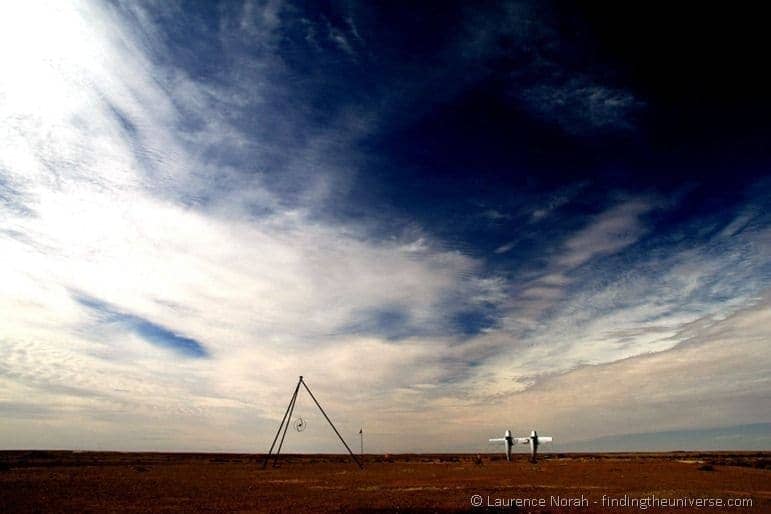 Distance covered, aprox 1150km. Total trip distance, aprox 3700km)
Week six – Coober Pedy to Alice Springs
From Coober Pedy you can either head back on to the Oodnadatta Track and keep on experiencing the wonder of outback dirt road driving, or you can plough on up the Stewart Highway. This section of the road trip really just requires a lot of driving, so the Stewart Highway may be the best option at this point.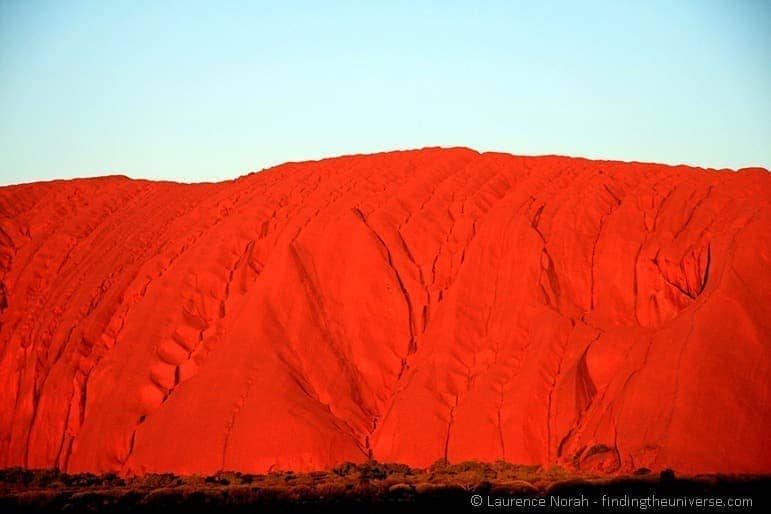 The highlights along this section of road become few and far between – you are basically aiming for Uluru, and you need to cover ground to get there. I can recommend stopping off at a roadhouse for a night, though, to experience true outback hospitality with a whole host of characters, from cowboys to truckers. You'll likely have a night you'll never forget… if you can remember it that is.
A great deal (seriously great) of driving later, and you will arrive at the world's most amazing rock, where you will suddenly find yourself surrounded by people, which will come as a bit of a shock after a couple of weeks of driving and barely seeing another soul.
Uluru is an incredible place, although you will not be experiencing it alone. I can recommend quelling the urge to run screaming from the hordes of tourists, of which you are one, and just take it all in. Do the sunset watching thing, walk around the rock (or up it, if you don't mind ignoring 40,000 years of aboriginal tradition), and enjoy yourself. Just make sure you also head over to the Olgas too, the other, less well known rock formation in the area.
Then, once you're all rocked out, it's back onto the highway for the final stretch of driving to Alice Springs. On the way up, you really should take the time to stop off at Kings Canyon, which is another spectacular bit of outback geology. Then, arrive into Alice, from where you can explore the amazing MacDonnell ranges, and this road trip ends.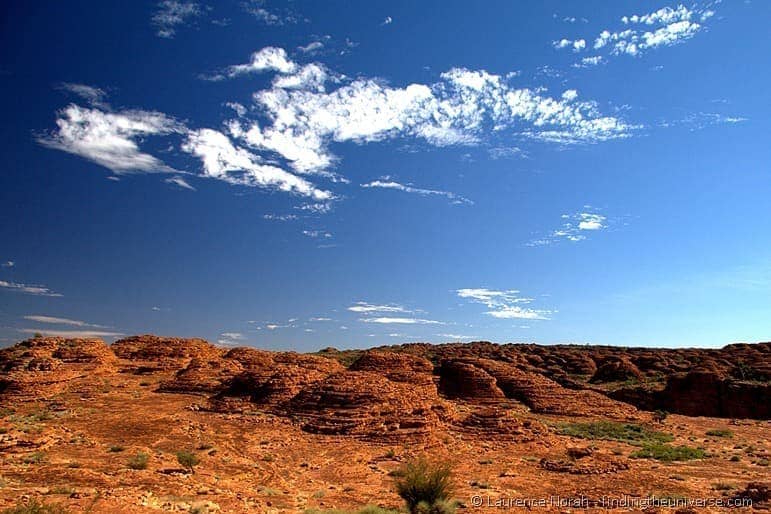 Distance covered, aprox 1250km. Total trip distance, aprox 4950km)
Some notes
This trip describes an ideal scenario where you can hire a vehicle in Sydney, finish your trip in Alice Springs and fly home. It should be pointed out that one way rentals usually carry a supplement over a return trip, as someone has to return the vehicle to where it started from.
If you go for the purchasing option, you may be better off continuing up to Darwin or even across to Cairns and trying to sell there, although for the distances involved, this may not be worth the added expense. Maybe you can find someone looking to do something similar in reverse, and sell the car to them. Or, find a very dear friend willing to lend you a car 😉
A trip of this magnitude is always going to need some planning and forethought. However, I believe that this route really showcases some of Australia's most magnificent scenery, from rainforest to beaches to outback, in a slightly compressed timescale. If you have the funds and will, then it's totally worth doing!
Finally, here's a Google Map of this route for your to peruse:
Further reading
If you found this post helpful, you might like to check out my Australia Tips section of the site, where I offer all kinds of advice, from things to consider, through to awesome day hikes, as well as practicalities such as how to safely go offroad.
If you'd like some more resources to further plan your trip, then the following should help:
Free options and other online resources
If you prefer your guides less physical and a bit more free, then the following are good resources:
Enjoy – and if you have any feedback on this post, do share it in the comments below!