Remember when I was all like "We're going on an adventure around Europe with Eurail and HostelBookers!"?
Well, that adventure is now over, and what a lot of fun we had. From the moules and frites of Belgium to the snow swept streets of Oslo, we managed to take in seven countries in 21 days, which was a lot of fun.
Today I'm pleased to share with you some of our favourite Instagram captures from the trip, from the street art as seen above, to snowy mountains and gorgeous sunsets. Enjoy, and don't forget to follow me on Instagram if you want to see more from our travels on a regular basis!
We started the trip in France, with Vera toting an incredibly photogenic red suitcase. Sadly. photogenic was all it was, and it didn't entirely survive the rest of the trip, but it made for a good subject!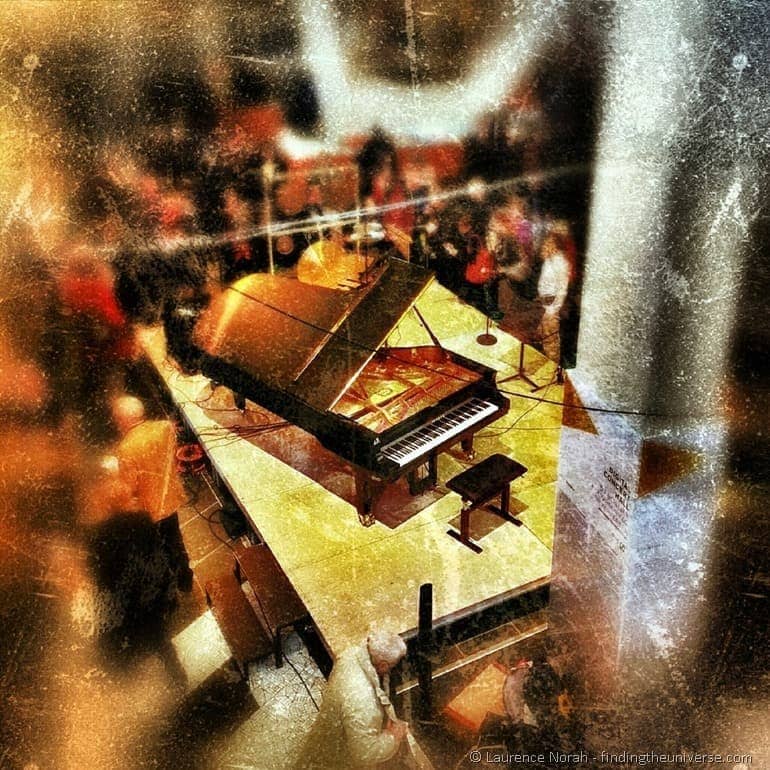 We were in Berlin for Vera's birthday, where we found the time to pop along to a performance by the Berlin Philharmonic, which were free every Tuesday at lunchtime.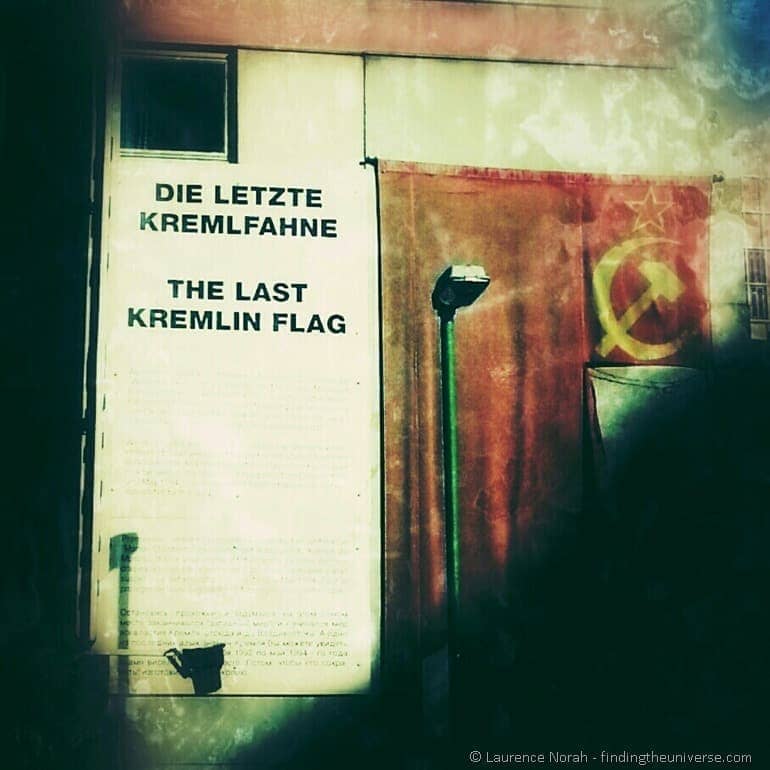 Berlin is an eminently instagrammable location. Just next to the iconic Checkpoint Charlie is this flag, the last of its kind, helping to mark the divide between east and west. Don't forget to check out my post on exploring Berlin, for some more ideas of how to spend time in this incredible city.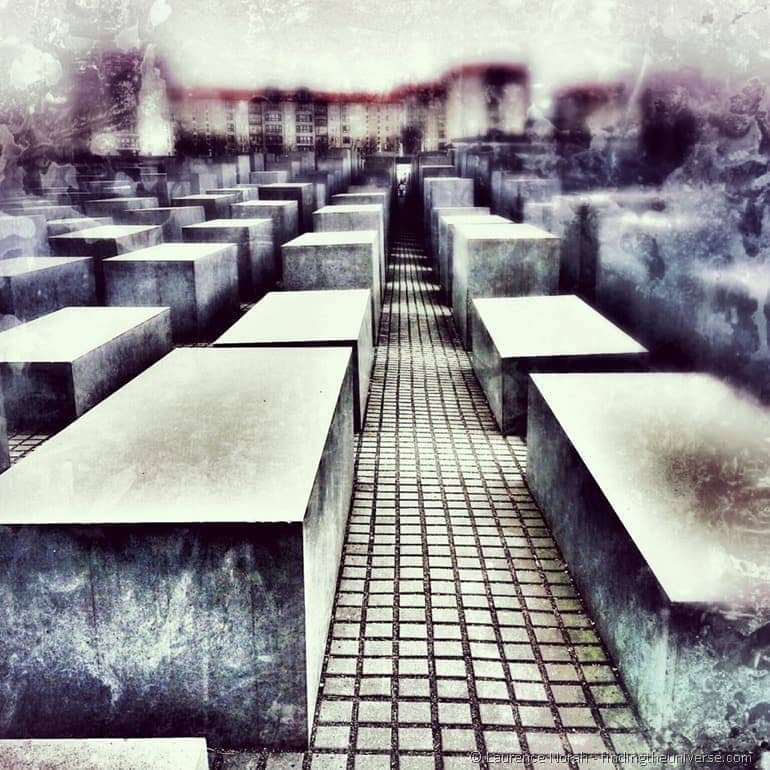 And of course, no visit to Berlin is complete without a visit to the Holocaust Memorial, which helps us to remember the six million Jews who were murdered by the Nazis during World War II.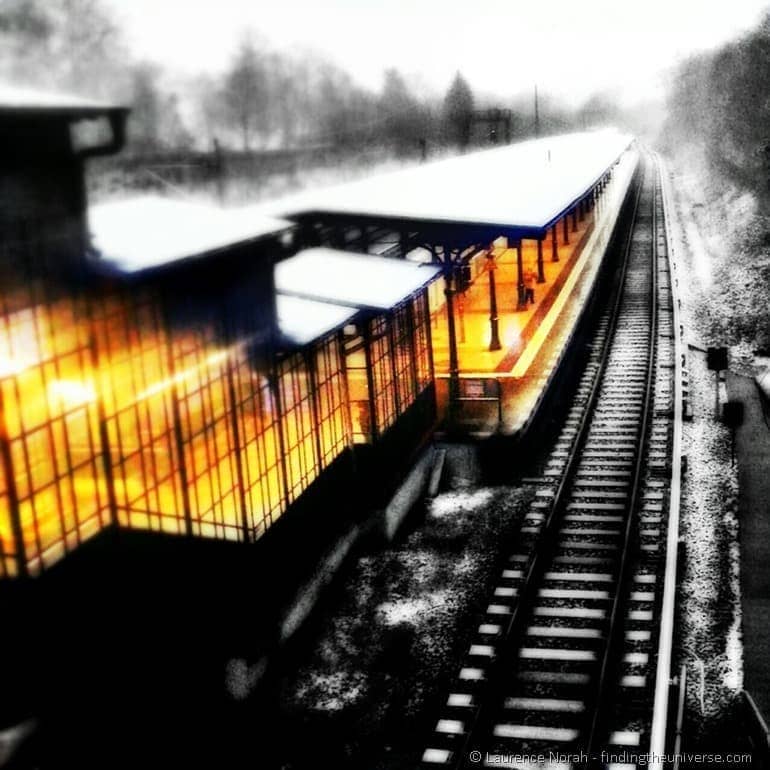 I have to admit that my plan to explore Europe in March had largely involved visions of an early and wonderfully warm Spring. This vision was shattered by a seemingly never ending and rather frozen Winter, which included quite a lot of unplanned for snow. Still, it made for some pretty pictures.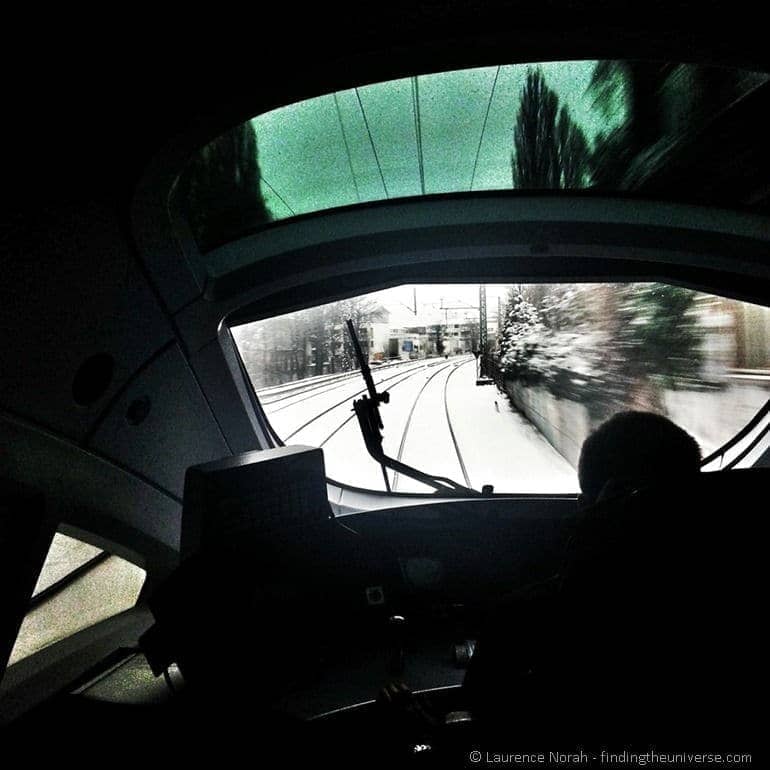 If you happen to be lucky enough to be travelling by first class rail in Europe, you may be able to experience the Panorama class – a seating option on some of the high speed trains which puts you right behind the drivers shoulder, and lets you experience a train view quite unlike any other.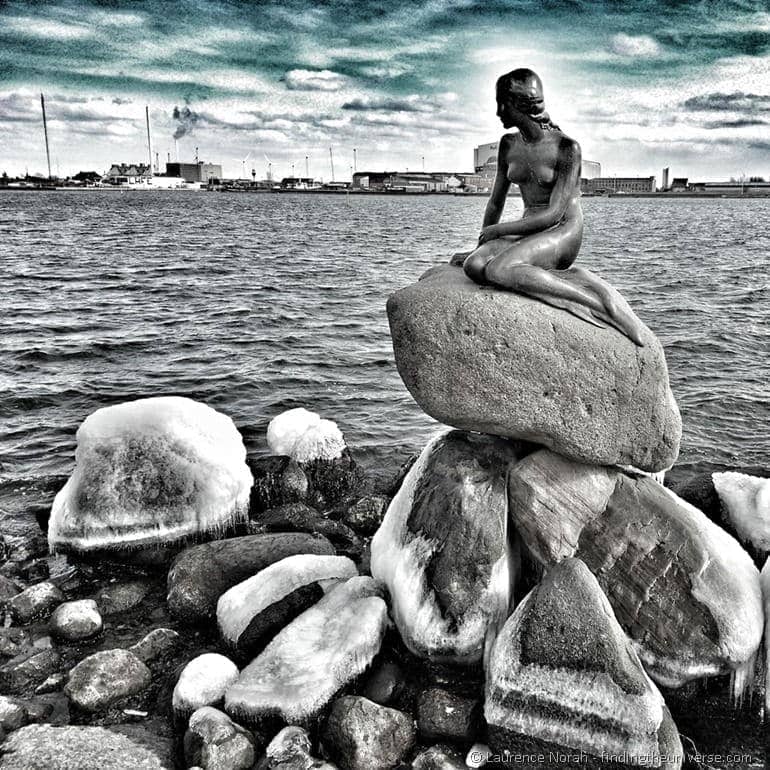 From Berlin we headed up to Denmark and Copenhagen, where we visited the little mermaid looking a bit chilly on her rock. She was, as we both noticed, a little larger than we had expected! For more on Copenhagen, check out Vera's posts, one about exploring Copenhagen by Segway, and the other offering ideas for a self-guided walking of Copenhagen.
Copenhagen, like so many of the cities we visited on our tour, was just beautiful. This is Nyhavn, an old harbour, and one of the most picturesque streets in Copenhagen.
We saw some gorgeous sunsets on our travels, including some across water, which are my favourite. This is the sun setting across the Swedish capital of Stockholm. For more ideas on visiting Stockholm, take a look at our post on the subject which offers a whole bunch of ideas for getting the most out of your visit.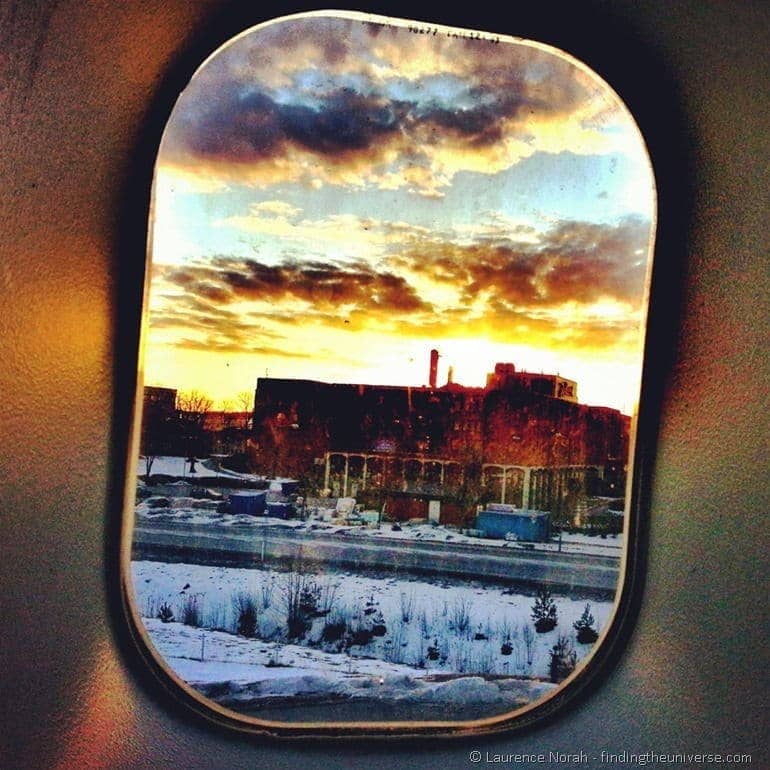 During our time in Stockholm we had the pleasure of staying at one of the most unique hostels I've ever stayed at – the Jumbo Hostel. This can be found in a converted 747, and was without doubt an experience we will never forget. Read more on our thoughts on the Jumbo Hostel in this review we did, and of course, thanks to HostelBookers for sorting us out with that one!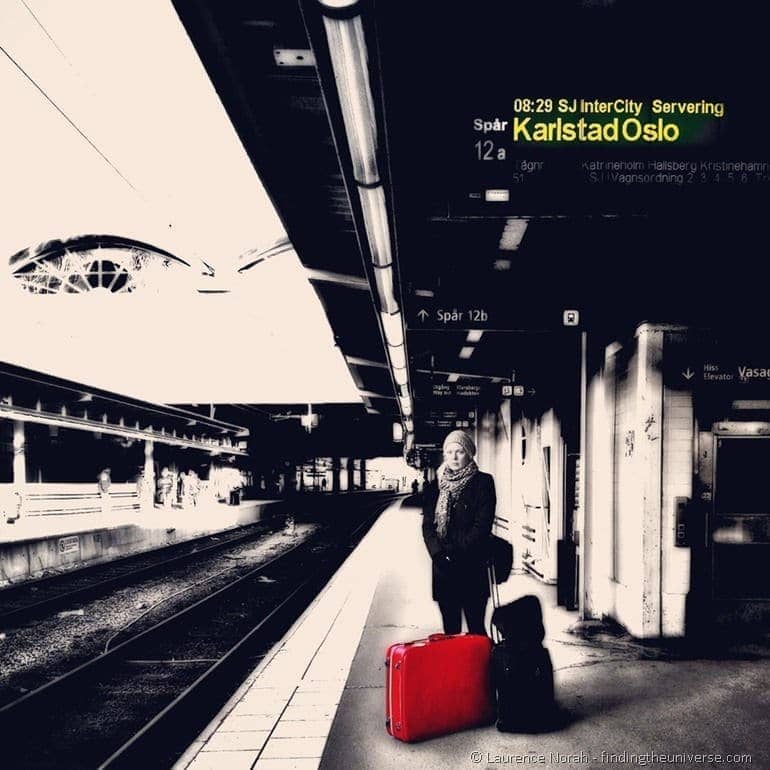 There's that suitcase again, this time about to board our InterCity train from Stockholm to Oslo.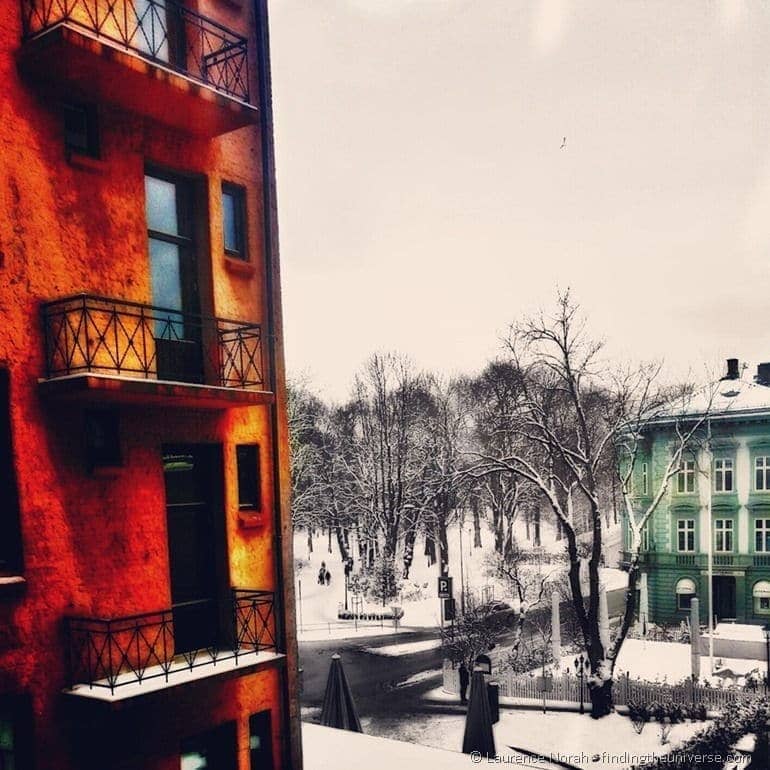 In Oslo the weather conditions were a little snowy, as the view from our hotel window demonstrates! It was admittedly very picturesque, but the temperatures weren't ideal. The weather improved on our stay – keep an eye out for a couple of upcoming posts on Oslo, one featuring options for indoor activities, and the other being more outdoor focused.
Oslo has a remarkable Opera House, the roof of which you can climb for a great sunset view. This was taken from just in front of the Opera House, looking across one of Norway's frozen fjords.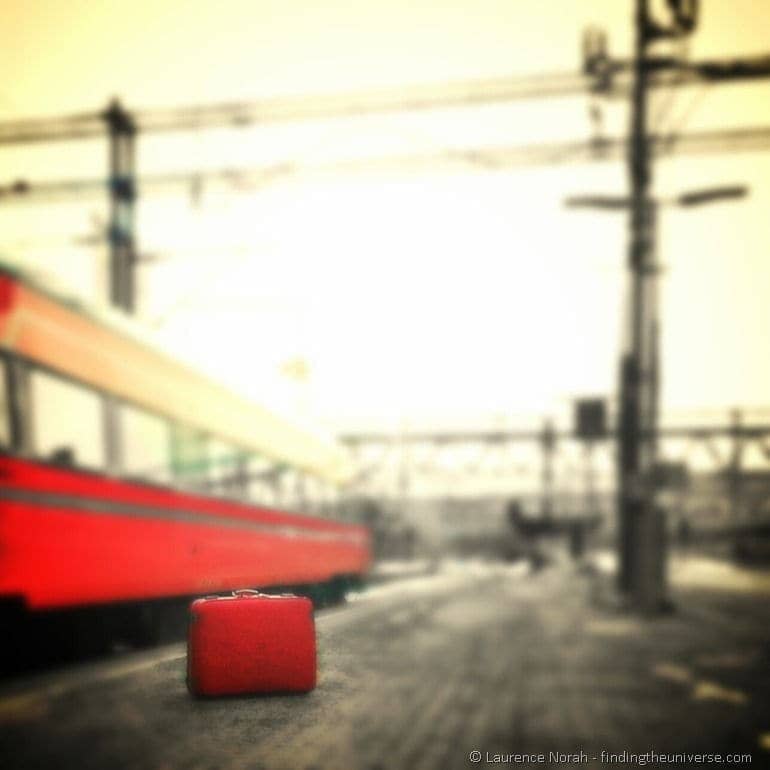 We didn't know it at the time, but this was the last voyage that the red suitcase was going to survive, as she ended her days in Bergen, unable to continue. At least her last journey was spectacular – the train ride from Oslo to Bergen being one of the most incredible train journeys in the world, as the following shot shows:
My experience of trains in the UK is that they don't do too well with snow. In Norway this wouldn't work as a feature, especially on the Oslo – Bergen route, which features one of the highest routes in Europe. We sailed past snow bound villages with aplomb, gazing at scenery that was just out of this world. If you do just one train trip in Europe, I can very much recommend making it this one.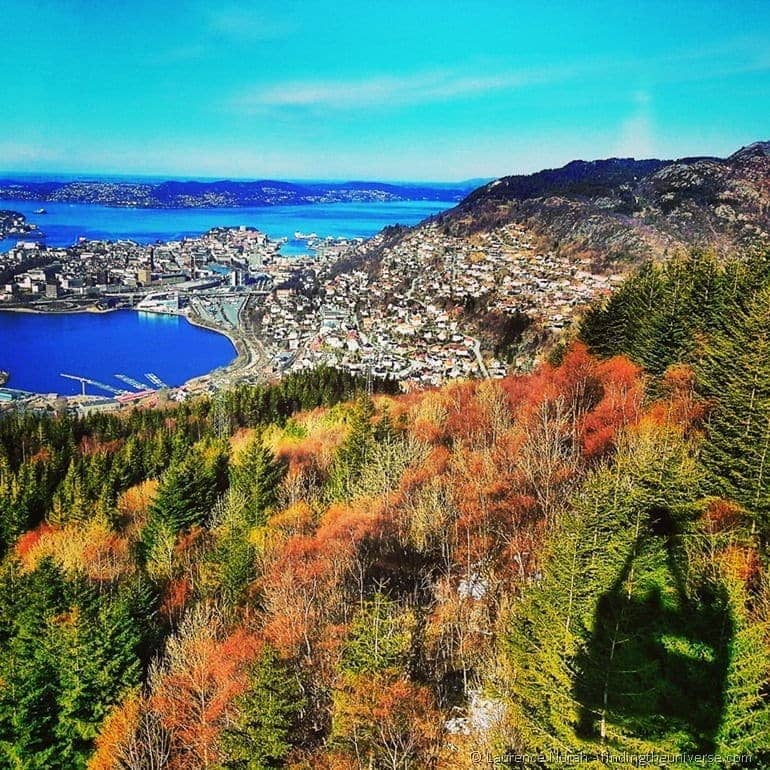 And to finish off our Instagram tour of Europe, a view of the coastal city of Bergen in Norway, as we came down from one of the many mountains which offer a scenic view of the surrounds. Despite the cold, we lucked out on the weather for a great deal of our trip, so can't complain too much!
And that's it for today's Instagram tour of our European adventure. I hope you enjoyed reading along!