A year in New Zealand gave me plenty of time to visit quite a lot of this spectacular country.
Due to New Zealand's handily compact nature though, you don't need as much as a year to get to see most of the splendour on offer.
If I was visiting New Zealand's North island, and didn't have all the time in the world, then these would be the places and things that I would absolutely want to visit.
Here are my highlights of the North Island, from my year in New Zealand. I hope you enjoy it – a south island version is also available!
Must See Sights on New Zealand's North Island
Rising incredibly improbably from otherwise flat surf fringed farmland, the two and a half kilometre high Mount Taranaki is the north island's second highest mountain, and definitely a "must see" for your New Zealand visit. It is also quite probably one of the hardest day hikes available in New Zealand, so is not for the faint hearted.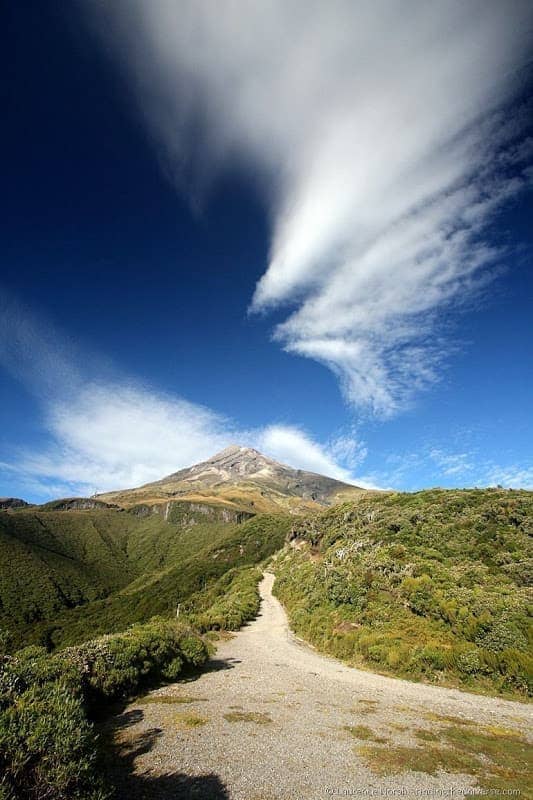 This volcano cone was my absolute favourite day hike in New Zealand, combining stunning views of the north island with a seriously challenging walk. It takes 6-8 hours all in, and if you are looking for a hike that is far away from the crowds you will encounter on something like the Tongariro Alpine Crossing, with views to match, then this is the one.
Ok, so I've just provided you with an alternative to this walk, but really, if you like hiking (and this is almost a prerequisite to visiting New Zealand!), then the day long Tongariro alpine crossing hike is an absolute must.
Rated by the Lonely Planet, and pretty much everyone you will talk to, as the number one day hike in New Zealand, this takes you across the spine of Mount Tongariro, in the Tongariro National Park, a volcanic plateau home to the North Island's highest peak, Mount Ruapehu.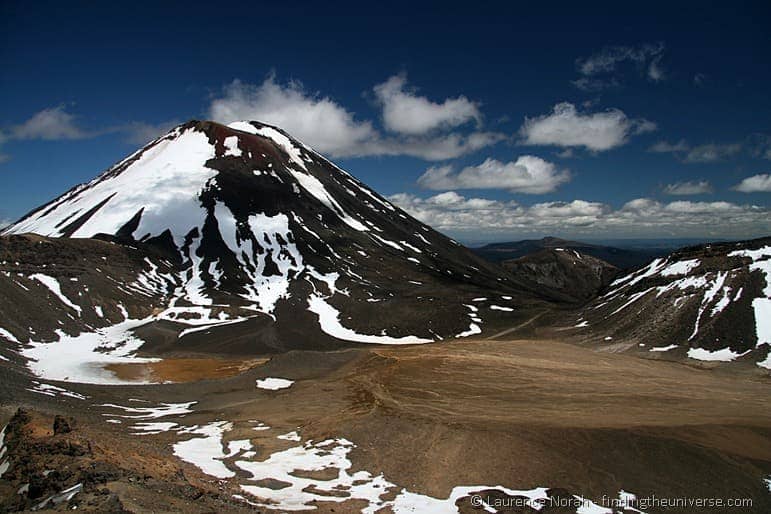 It's also home to lakes of startling colour, volcanoes which stood in for Mount Doom (complete with steam – these are active volcanoes!) and views across the North Island that are unbeatable without a helicopter.
Yes, it's going to be busy during the summer months (if you can, visit in the shoulder season months around October), but just take your time, and enjoy the views. If you are feeling fit, the side trek up Mount Ngauruhoe is breathtaking. Literally.
3. Take a road trip around the east cape
The east cape of New Zealand's north island has got to be one of its best kept secrets, and a definite must see. Despite it's incredible rugged beauty and fascinating Maori culture, less than 1% of all visitors to New Zealand make it out here, which is a shame as it was one of our favourite things to do in New Zealand.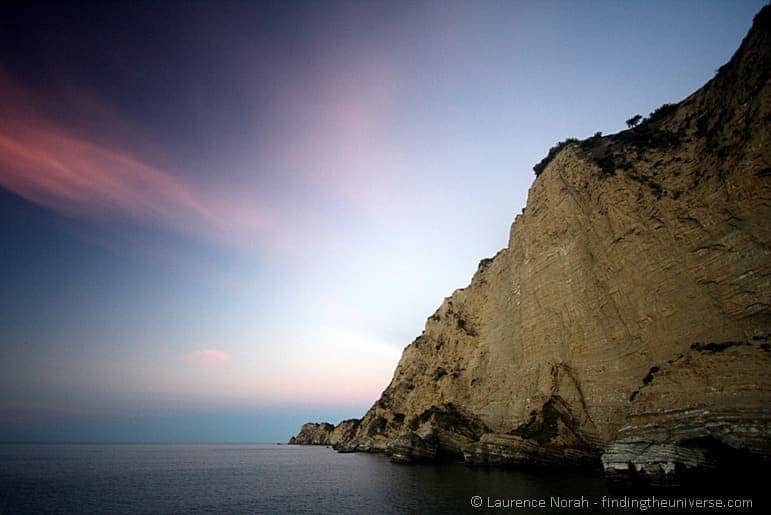 This means you get deserted beaches, coastal jungle and endlessly scenic roads to yourself, which is no bad thing. I'd advise putting two to three days aside to do this area justice, giving you time to explore all the highlights, including New Zealand's most easterly point. You will not regret it.
4. Get volcanic in Rotorua
New Zealand sits firmly on the Pacific ring of fire, and nowhere is this more apparent than the town of Rotorua. With a permanent sulphurous odour keeping you company (think rotten eggs), attractions here are distinctly of the boiling mud variety.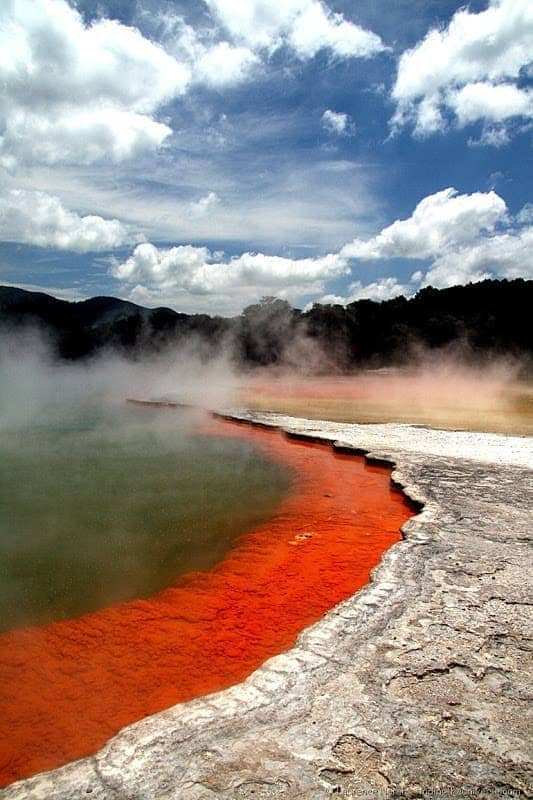 There are a number of ways to get up close and personal with remarkable volcanic scenery. I'd recommend visiting one of the volcanic parks, my favourite being Wai-O-Tapu, the "Sacred Waters". Here you will be astounded by a shooting geyser, weirdly coloured lakes, and more boiling mud than you can shake a stick at. It's really other worldly stuff.
As well as peering at boiling mud, you can take the waters in Rotorua itself, at one of the many spas. The Victorian English travelled here to cure themselves of all sorts of ailments back in the day, so there must be something to it.
Finally, Rotorua is also the north islands adventure capital. You can bungy, sky dive, white water raft, jet boat and more, with some of the most competitive prices available in New Zealand. The locals call this place Rotovegas for a reason!
If all of the above seems like a lot of work, then I can advise a road trip up to the far north of the North Island. Here you will find sparkling bays studded with islands, forests home to some of the most ancient trees in the world and truly massive sand dunes.
Again, you will want to spend a few days exploring this area, as the trip from Auckland to the far north and back again is at least a thousand kilometres. The benefits are myriad though, with the far north boasting New Zealand's most temperate climates and a number of must see sights. Not a bad place to spend a Winter, if you have the time to spare.
6. Visit the Glowworm Caves
The region known as Waitomo in New Zealand is famous for its caves, some of which are noted for being home to thousands of tiny glowworms, who give off an eerie light. You can almost imagine yourself falling over Gollum in the darkness. If you're not too busy having fun rafting, rapelling and generally messing around – this is New Zealand after all, you didn't think caving was ever yoing to be anything but extreme?
Further reading & resources
If you need more information to help you plan your New Zealand adventure, look no further than my series of New Zealand guides, which cover everything from finding free internet to buying and selling a vehicle, to the perfect one month itinerary in New Zealand.
If you'd like some physical resources to further plan your trip, then the following should help:
Free options and other online resources
If you prefer your guides less physical and a bit more online, then the following are good resources:
Those therefore were some of my must see sights on New Zealand's north island. Think I missed something? Let me know in the comments below, and do check out the south island version!