Having looked back at 2012 and ahead to 2013 already,, I thought you might to take a look at our year that was in the medium of photos, with one photo representing each month.
This was our first year based in France, so we naturally did a fair bit of exploring in our region around us. We also managed to squeeze in some trips a little further afield, including Germany, Spain and Thailand, so naturally they feature too. Without any further ado, let's get cracking with our review of 2012 in photos!
We started off the year with a sombre visit to the French town of Oradour-Sur-Glane – home to the worst civilian massacre in World War 2 France. The village exists in the state it was left in on that day, and is a deeply moving place to visit.
A visit to the French town of Perigueux was a highlight of February (well, that and my birthday of course). This town is stuffed full of Roman history, including a play park that used to be a Coliseum, so is well worth taking some time to explore.
Our closest town in France is the little French town of Nontron, famous for being the folding knife capital of France. It's not that big, but it has a lovely location, perched high over the river Bandiat, and is a lovely place to while away an afternoon or two.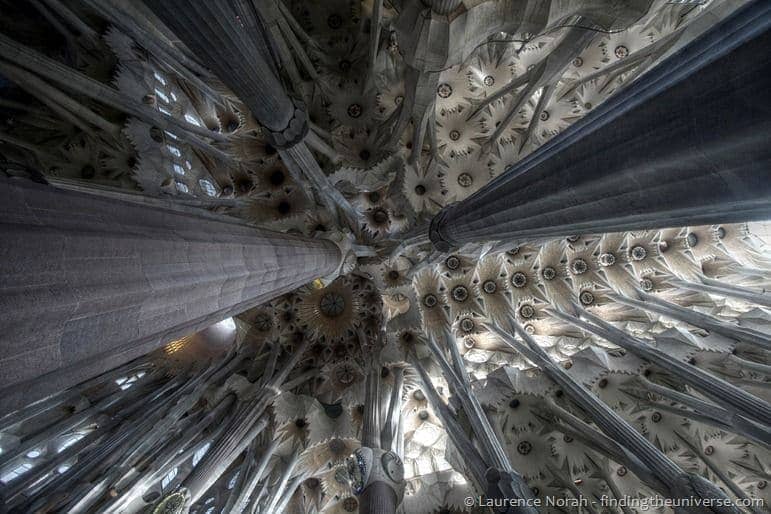 In April we left France behind and rocketed down to Spain, where we spent a fantastic week in Barcelona, and thoroughly fell in love with this incredible city. It's got something for everyone, and if you are visiting Europe, you really need to take the time to visit!
Whilst our location in France is very rural, we do happen to be near some lovely large towns, including Angouleme. This is particularly notable for its yearly comic festival, which has inspired some quite wonderful street art, such as the piece above.
June – Fitou trip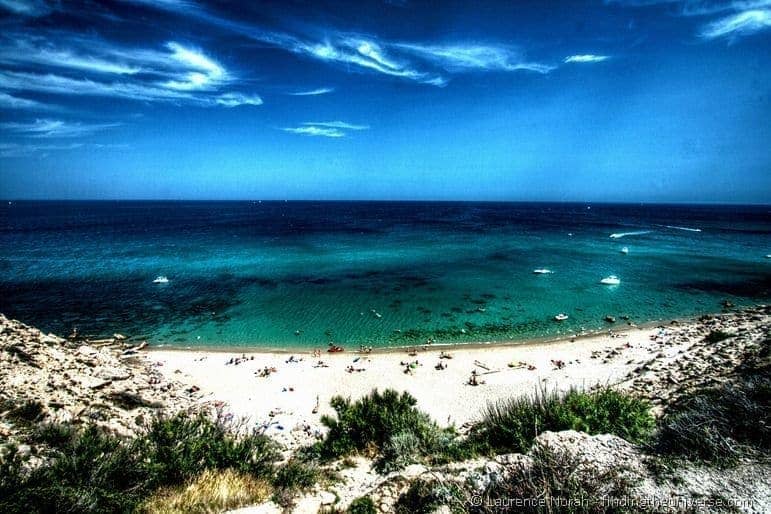 In June we took another little venture afield, heading down to the south coast of France to explore the little town of Fitou in the Languedoc-Rousillon region. Here we discovered some fine wines, a lovely apartment, and a castle hiding a deeply weird secret!
In July our local French village exploded into action, hosting the 93rd Occitan Felibree. I'd never heard of it either, but as it only happens to be hosted near us once every forty years or so, a visit was inevitable.
The village decorations were quite fantastic, and look literally months to put together. More on that one at this post on the 2012 Piegut Occitan Felibree!
August – All about the Karaoke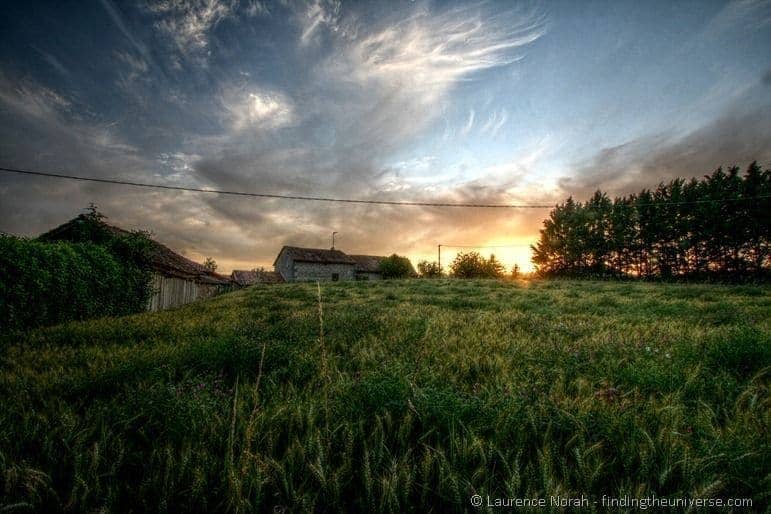 In August we threw ourselves into the local events scene, wowing (or amusing) the locals with our Karaoke skills, as well as our ability to fry a good chip. This was a lot of fun, and our French language skills came along in leaps and bounds as a result! We also saw a lot of amazing sunsets, like the one shot above.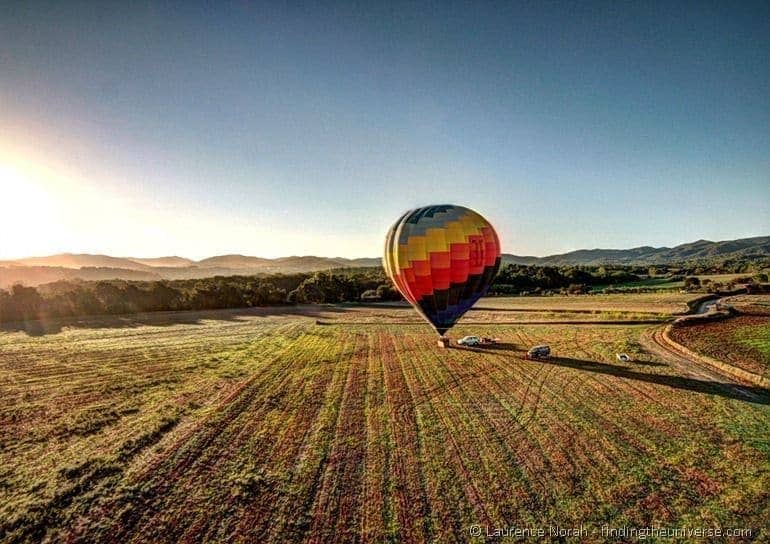 In September we headed down to the Costa Brava region of Spain to attend our first ever travel bloggers conference, TBEX Europe. This turned out to be a great deal of fun, meeting all kinds of like minded people and folks whose stories I had been following for some time.
We also took part in a great number of fantastic adventures, with the highlight no doubt being the balloon ride we took.
October – Munich, Germany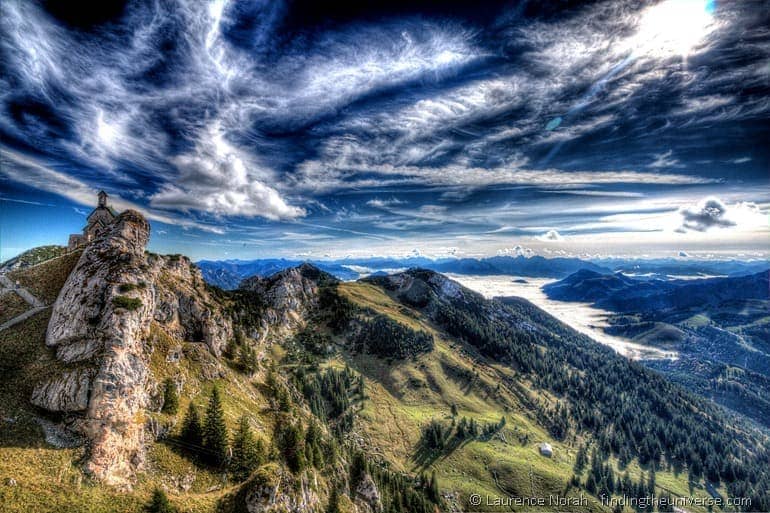 In October we loaded up our recently converted camper van and headed across to Munich where we attended a wedding, and had all kinds of adventures on the way with some wonderful people.
The photo above was from the top of the mountain where the wedding was held – probably the most spectacular wedding location I've ever seen!
November – Bangkok, Thailand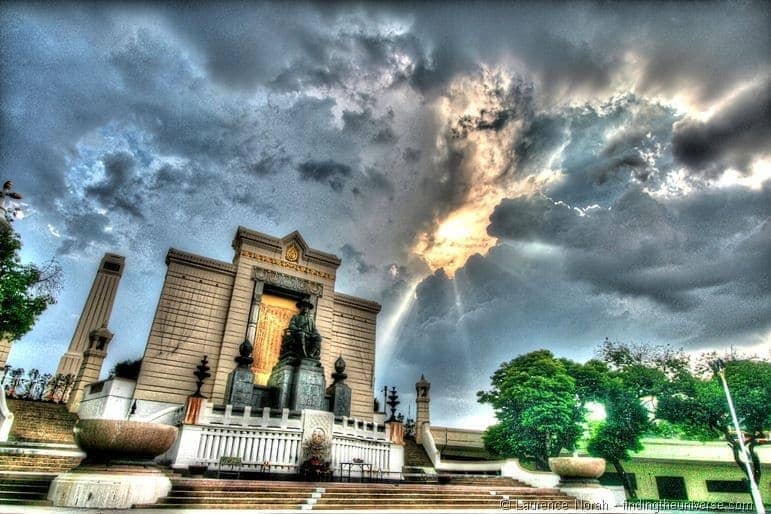 Rounding out the end of the year, and we found ourselves in the vibrant, hectic and frankly bonkers city of Bangkok. This was an amazing place to kick start our Thailand adventure, and we loved every minute of it.
December – Ayutthaya, Thailand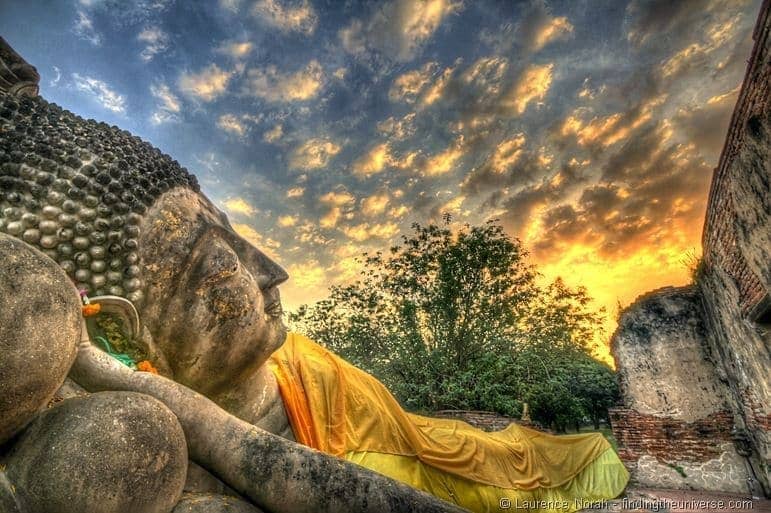 Finishing off the year, and we're still in Thailand on a three month adventure, which runs until February 2013. We stuffed a heck of a lot into our time in this incredible country, but one of the highlights has to have been the ancient city (and former Thai capital) of Ayutthaya.
By this point in the trip we had seen a great deal of temples, so Ayutthaya really had to be able to offer something special to stand apart, and we were just delighted when it was able to do so in spades. Read all about that in our post on Ayutthaya!
And that's the end of 2012! How was your 2012? Did you see new shores, accomplish new goals, or find something out about yourself that you never knew before? Let us know in the comments below!