Having run down my five must do's on the North island of New Zealand, it only seems fair to address the south island as well.
We spent two months touring New Zealand's south island in the late Autumn, going from the very top to the very bottom and pretty much as many places in between as possible, and left just as the island was encased in the grip of a seriously frosty Antarctic blast. Lucky us!
The south island differs greatly from the north island. It is less densely populated for starters, and is home to the quite phenomenal southern alps, a mountain range which runs down the entire island and boasts a number of seriously spectacular peaks – dwarfing anything that the north island has to offer.
It is also home to stunning beaches, rainforests, glaciers, and New Zealand's largest national park. Lots therefore to see and do on any trip! Here are five of our must see sights from that two month trip that no visit to New Zealand's south island should be without!
Must See Sights on New Zealand's South Island
1. Karamea
Tucked away at the top corner of the south island's west coast is the tiny town of Karamea, which could best be described as laid back. Its relative isolation, off the usual beaten track, makes this place a haven for a bit of relaxation and exploration of the local area. Except, I should mention, in whitebait season, when by all accounts the whole place goes crazy.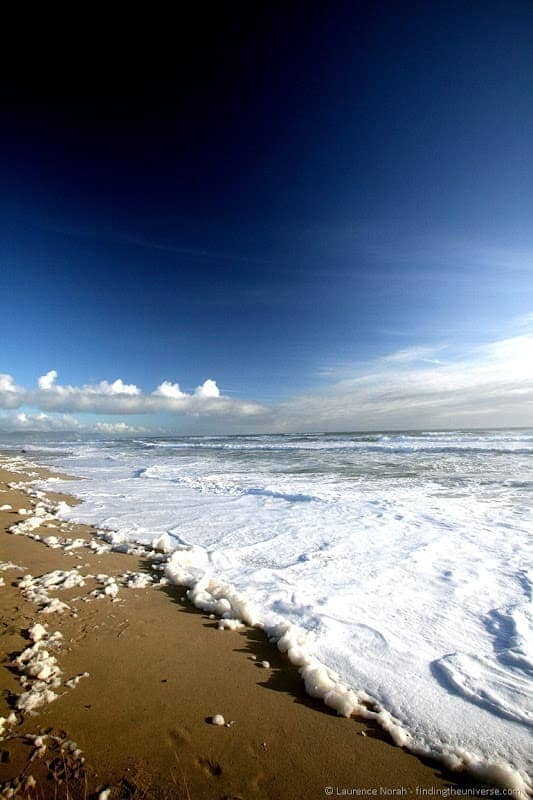 The area surrounding Karamea is well worth taking the time to explore, if for the Oparara Basin alone, which is a definite must see.
High up in the mountains that surround Karamea, in the Kahurangi National Park, the Oparara Basin is a serious geological marvel, home to a number of hugely impressive rock arches. The highlight of these is the Oparara Arch itself, Australasia's longest limestone arch, which comes in at a colossal two hundred metres in length. Visit, and feel dwarfed.
Beyond the Oparara basin there is plentiful exploration to be had. One of New Zealand's great walks, the Heaphy Track, ends just north of Karamea, and is probably the main reason people end up here. This track can be walked as part of a multi day hike, or can be explored in part as a shorter day trip. The beaches alone make this a worthy venture.
2. Fox and Franz Josef Glaciers
No visit to the south island would be complete without taking in one (or both) of these glaciers, which are both easily accessible and handily next to each other. Particularly remarkable for their proximity to the ocean, you can get very close to both of these glaciers for free just by taking a short walk from their respective car parks.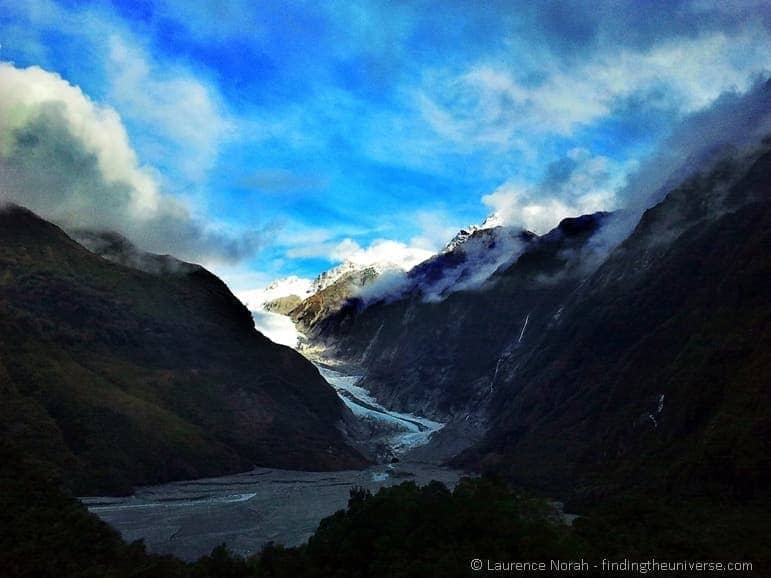 Alternatively, there are a whole range of companies that will take you on guided glacier walks or, for the truly decadent amongst you, aerial sightseeing tours by either helicopter or plane.
However you choose to experience the glaciers you cannot fail to be impressed by their immensity and the impact they have had on their surroundings.
3. Milford Sound
Way down at the south of the west coast (the west coast being a major highlight of the south island!), is the Fiordland national park, the largest of New Zealand's fourteen national parks and a UNESCO World Heritage Area.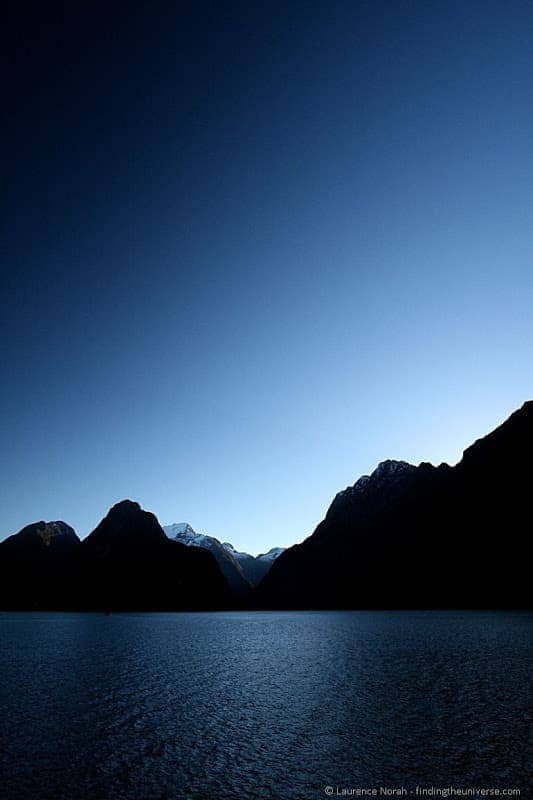 The park is home to a world of exploration, from mist laden fiords to snow dusted mountain tops. Wildlife abounds, as does vegetation, and this is one place in New Zealand (of many!) that you could spend some quality time getting properly lost in nature.
The highlight for many visitors, myself included, is the quite frankly incredible Milford Sound, a water inlet carved out by the movement of glaciers a few thousand years ago. The peaks that this glacial activity left behind are quite stunning, with the favourite being Mitre Peak – a dagger like outcrop that goes from sea level to over a mile in height in jaw dropping fashion. It truly has to be seen to be believed, and you'll need to take one of the Milford Sound cruises to make that happen.
4. Aoraki Mount Cook
The southern alps are, for me, one of New Zealand's most impressive natural features, and no part of it is more impressive than Aoraki, or Mount Cook, the highest of the lot.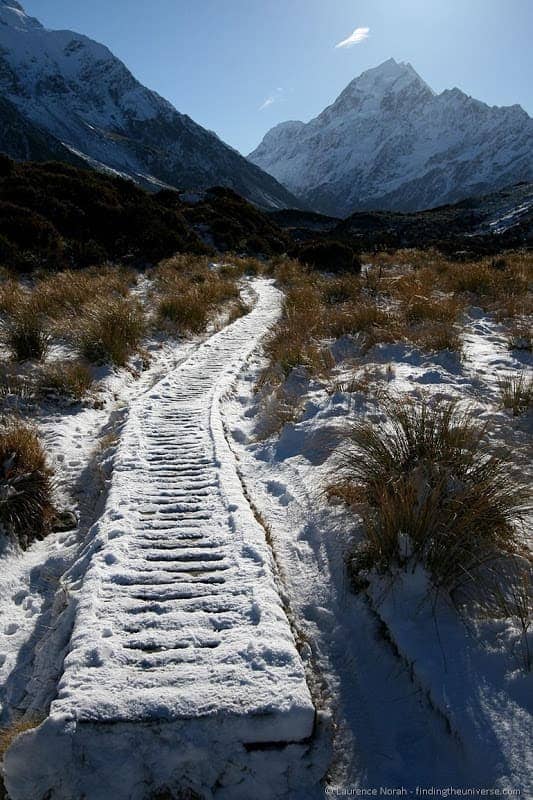 Reaching nearly four thousand metres, this mountain is visible from, well, quite a lot of places really, including the famous mirror lake on the west coast.
To really get an idea of the spectacle of the mountain though, you're going to want to get up close and personal, so a trip to the Mount Cook village, deep in the alps, is going to be on the cards.
From the village and surrounds there are a plethora of walking options available which will grant you incredible views of the mountain, as well as surrounding features such as New Zealand's longest glacier and iceberg strewn lakes. It's spell binding stuff – just bring some warm clothes because this place is high and cold!
5. Banks Peninsula
Over to the east coast now, and the oddity that is the Banks Peninsula. This was formed by a massive volcanic eruption, resulting in an entirely round blob of land, jutting out into the sea next to the city of Christchurch.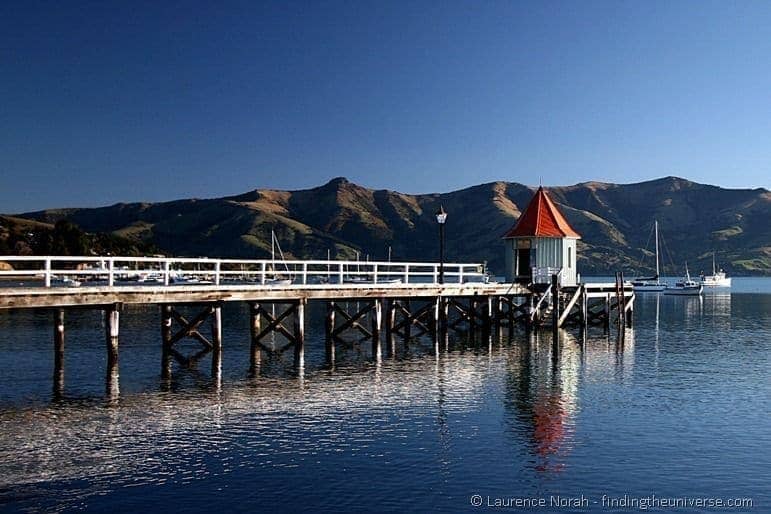 This place has a really laid back vibe and countless opportunities for exploration – from hiking up the local peak of Mount Herbert (home to a wonderfully scenic toilet, and views across much of the south island), to exploring the French influenced town of Akaroa. As with much of New Zealand, you could easily spend many days exploring the variety of attractions on offer!
6. Queenstown
Queenstown bills itself as the adventure capital of New Zealand, if not the world, and it's not hard to see why. From here you can go bungee jumping, sky diving, skiing, snowboarding, jetboating… well, basically if there's an extreme sport that's been invented, you can do it here. The town itself is also beautifully located with the incredible mountain range known as the Remarkables providing a gorgeous backdrop – you could easily base yourself here for day, weeks or even months!
Further reading & resources
That's that for my must see sights on New Zealand's south island! If you need more information to help you plan your New Zealand adventure, look no further than my series of New Zealand guides, which cover everything from finding free internet to buying and selling a vehicle, to the perfect one month itinerary in New Zealand.
If you'd like some physical resources to further plan your trip, then the following should help:
Thanks for reading my favourite things to do on the south island of New Zealand! Got a favourite that you think I missed out? Let me know in the comments below!