In mid-2015, Jess and I drove the entire 2,400 mile length of Route 66, from Santa Monica in California, up to Chicago, Illinois.
Then, we tacked on an adventure retracing the Oregon Trail (which we managed to survive without catching dysentery), because, well, why not?
Back to Route 66. I'm sharing some of my favourite photos and moments from our road trip across each of the eight states that the original Route 66 spanned, in the order that we did them in. I've already shared my favourite California Route 66 images, and now is the turn of Arizona. You can see the rest of the Route 66 photo series here.
I also have many of these photos available for purchase in my online Route 66 photo gallery here if you're interested in having a memory of your Route 66 trip to hang on your wall.
I think Arizona was my favourite of all the states we crossed (see a full Route 66 itinerary here). We had spectacular weather, the scenery is vast, expansive and photogenic, and we even managed to fit in a detour to the Grand Canyon as part of our adventure.
Side note, if the Grand Canyon is on your list, see our guide to sunset and sunrise at the Grand Canyon for some top photography ideas.
We can also recommend this guide to planning a trip to the Grand Canyon with kids, which has loads of helpful information – whether you're travelling with kids or not!
In terms of Route 66, Arizona is home to some of the more iconic stretches of this route, at least, from a tourists point of view, with a great many towns and attractions doing their best to capitalise on the legend that is the Mother Road.
So whilst there certainly *are* some of those abandoned structures to be found on the way – there are a good many more thriving establishments and towns, all happy to serve you a good old slice of Route 66 charm.
Here's what we found in Arizona.
Route 66 Arizona: All the Highlights
1. Old Route 66 Bridge, Flagstaff AZ
A great deal of Route 66 is no longer passable to vehicles – like this old bridge. It's still photogenic though.
2. Mr D's Route 66 Diner, Kingman AZ
Unlike the bridge, many of the diners in Arizona are still very much in use. This is Mr D's Diner, which is an excellent stop for a bite to eat and a root beer!
3. Here It Is sign
Probably the most famous sign along Route 66, advertising the Jack Rabbit trading post. Signs like this used to span the route for hundreds of miles, promising travellers all sorts of wonders when they finally arrived at the store.
And who could be disappointed when arriving to find a giant rabbit that you can sit on?
4. Former Gas Stations and Vehicles
There are plenty of other curiosities on the route, including collections of old cars, often found on the site of former gas stations, like the one above…
…or sitting and rusting in the middle of nowhere!
More faded memories in old gas stations…
5. Oatman, AZ
The former gold mining town of Oatman, Arizona, is home to regular wild west shows, wandering burros (who used to work in the mines), and a fun, out west vibe that makes a stop here mandatory on any Route 66 trip!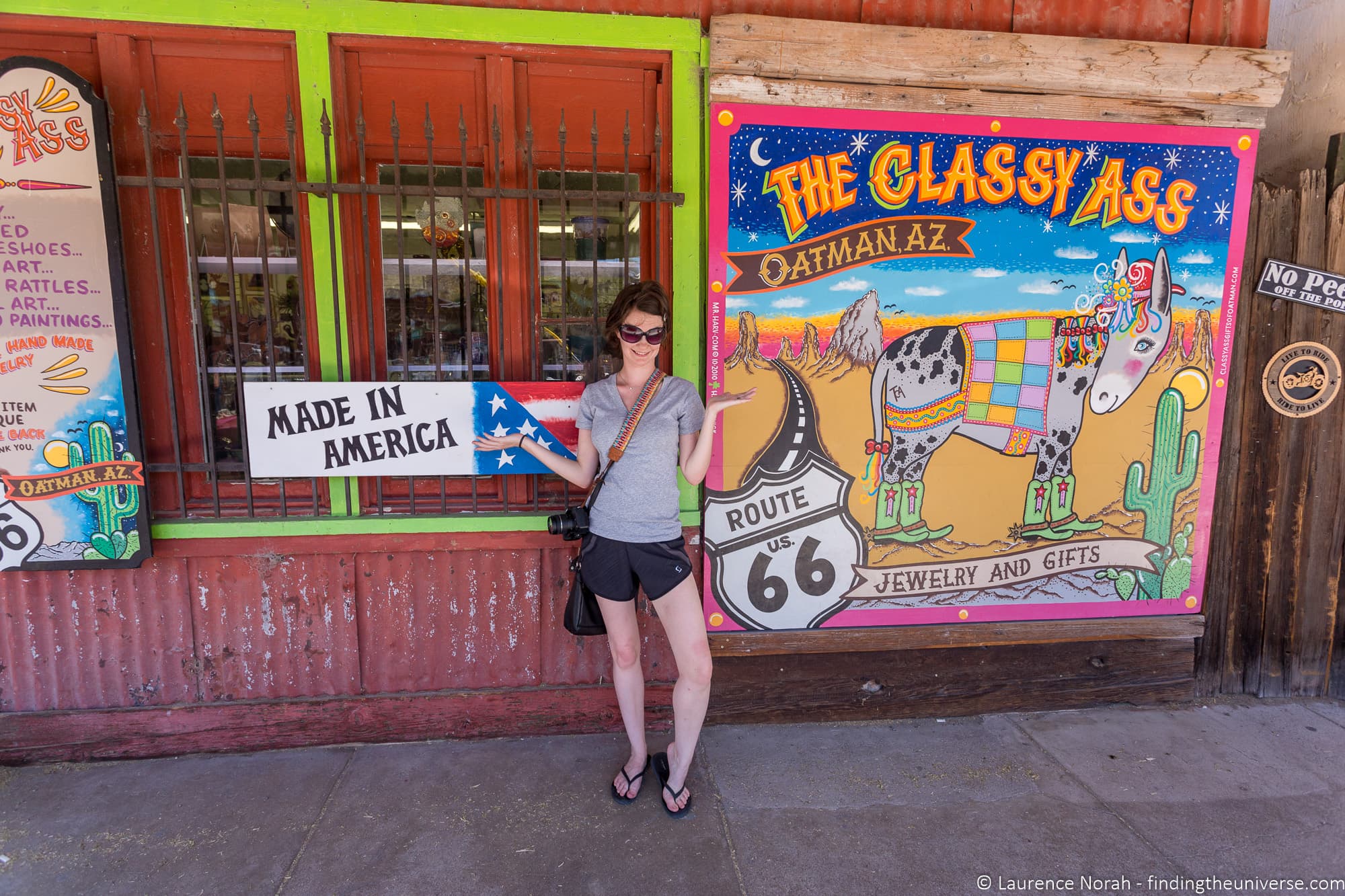 6. The Longest Surviving Stretch of Route 66
Route 66 is home to the longest stretch of surviving Route 66 that you can drive today. This is 159 miles long, and take you through some stunning Arizona scenery.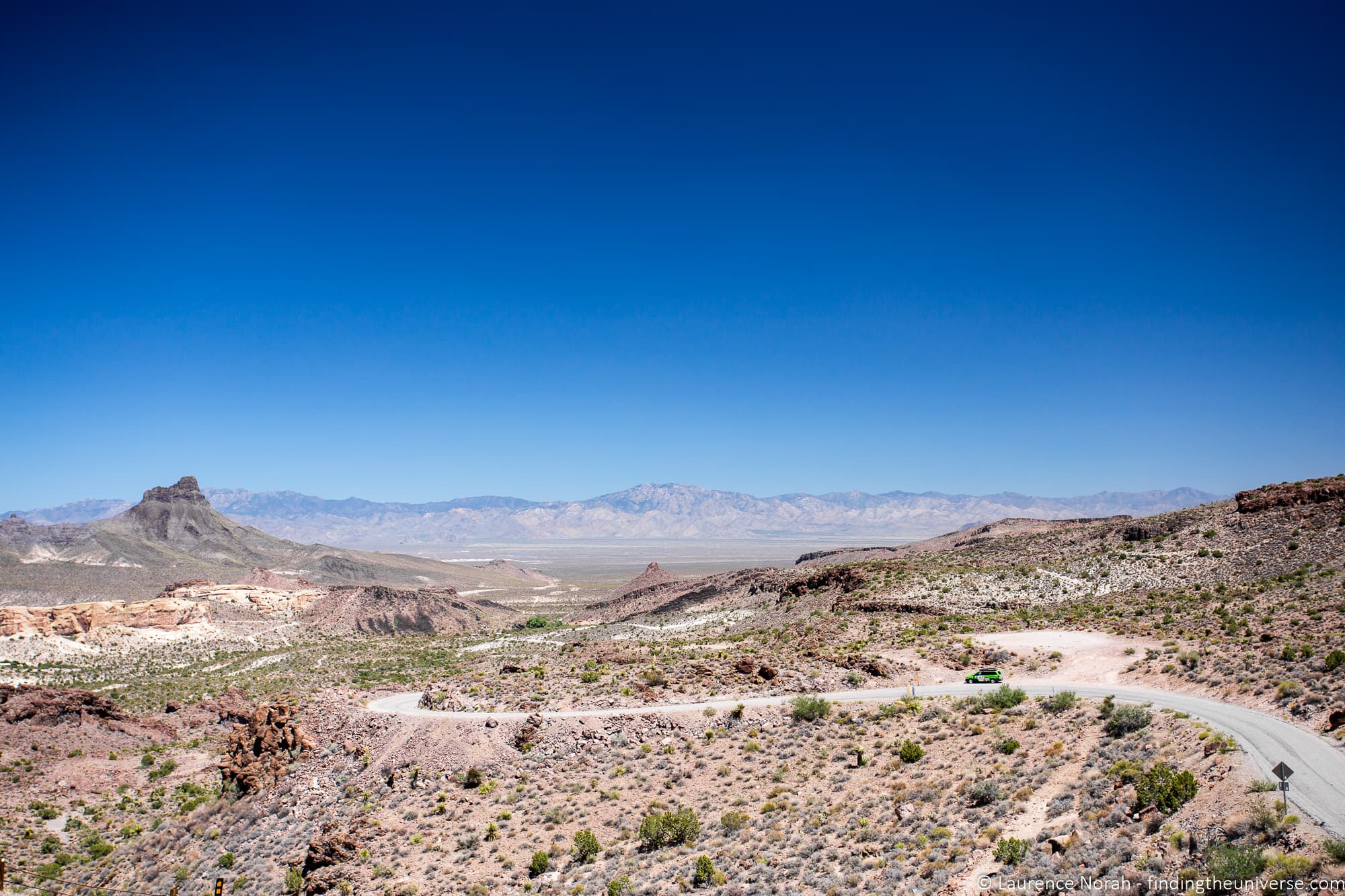 7. The Corner of Winslow, Arizona
The town of Winslow Arizona became famous thanks to the song by the Eagles, "Take it Easy", which prominently features the song in its lyrics.
This is a fact the town has capitalised on, with a whole corner dedicated to the passage from the song.
It is, admittedly, pretty cool.
8. More Diners
9. Route 66 inspired art
Some towns really get on board the whole Route 66 vibe, with artwork inspired by the Route.
10. Abandoned Attractions
Of course, not everywhere has survived the coming of the interstate. This was once a theme park.
It isn't so much of a theme park any more.
Still, there's a lot left to see that is still in operation!
11. Huge Trains
I was fascinated by the immensity of the trains traversing this part of the US. There seemed to be one every few minutes!
12. The Wigwam Motel, Holbrook, AZ
Of course, you don't have to stay in a normal motel. You can sleep in a Wigwam made of concrete, and park your iridescent beetle outside.
Or funky car of your choice, really!
13. Route 66 Signs
14. The Painted Desert / Petrified Forest
The Painted desert is a wide expanse of wonderfully colourful desert landscapes. Part of it is also found in the Petrified Forest National Park, where there are thousands of acres of fossilized trees to see and explore!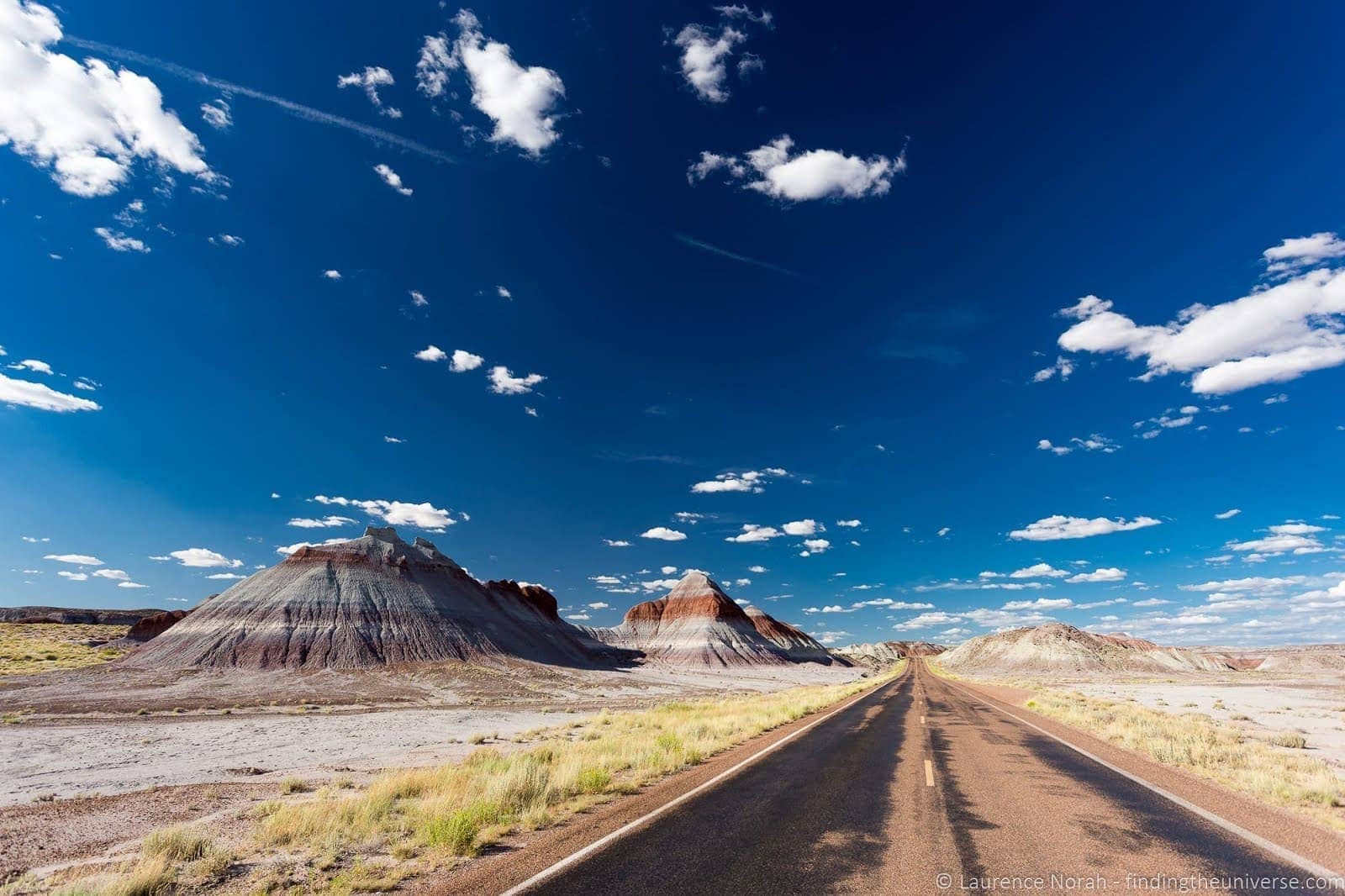 Tips for Planning your own Route 66 Adventure
If you're planning your own Route 66 adventure, we've got a bit of reading for you!
And that sums up this photo essay on Route 66, Arizona, easily one of my favourite states on the Route from a photography standpoint!