You should know the drill by now! This is part 3 of my series featuring my favourite images from our Route 66 adventure across the US in the summer of 2015. If you're late to the party, fear not – you can still check out my Route 66 California highlights and Route 66 Arizona highlights.
I also have many of these photos available for purchase in my online Route 66 photo gallery here if you're interested in having a memory of your Route 66 trip to hang on your wall.
I have to admit, New Mexico was slightly vexing. I was very excited to visit, not least because I had been led to believe that the state has spectacular sunsets. We even had a whole song on our Route 66 playlist dedicated to the things.
As it was, we were not fortunate with the weather, and didn't get to see much of a sunset. This was sad, but a reason to return at least! As you'll see from many of my pictures from this state, it was a bit grey when we drove through the first time. Ok, very grey.
But the views were still excellent, and there were plenty of Route 66 related attractions to keep us happy. Let's have a look at what we found on Route 66 in New Mexico!
Route 66 in New Mexico
Here, in no particular order, were some of our favourite Route 66 sights in New Mexico. For much more detail and useful information, see the New Mexico section of our 2 Week Route 66 itinerary.
Whiting Bros Signs
Whiting Bros was once a chain of over 100 gas stations across the USA, including at least 40 along Route 66. They are long gone, but the signs still survive, like this one near Grants.
Abandoned Motels
The rise of the interstate system led to many Route 66 era businesses losing their revenue streams and being abandoned. This creepy looking motel in San Jon looked like it was straight out of a horror movie.
I mean, you can pretty much see a horror movie being filmed here, right?
Albuquerque Route 66 Attractions
Albuquerque has so many Route 66 attractions that we wrote a whole post dedicated to Route 66 in Albuquerque. From awesome diners to wonderful motels, to the only place where Route 66 crosses itself, there is a lot to see and do here for Route 66 lovers.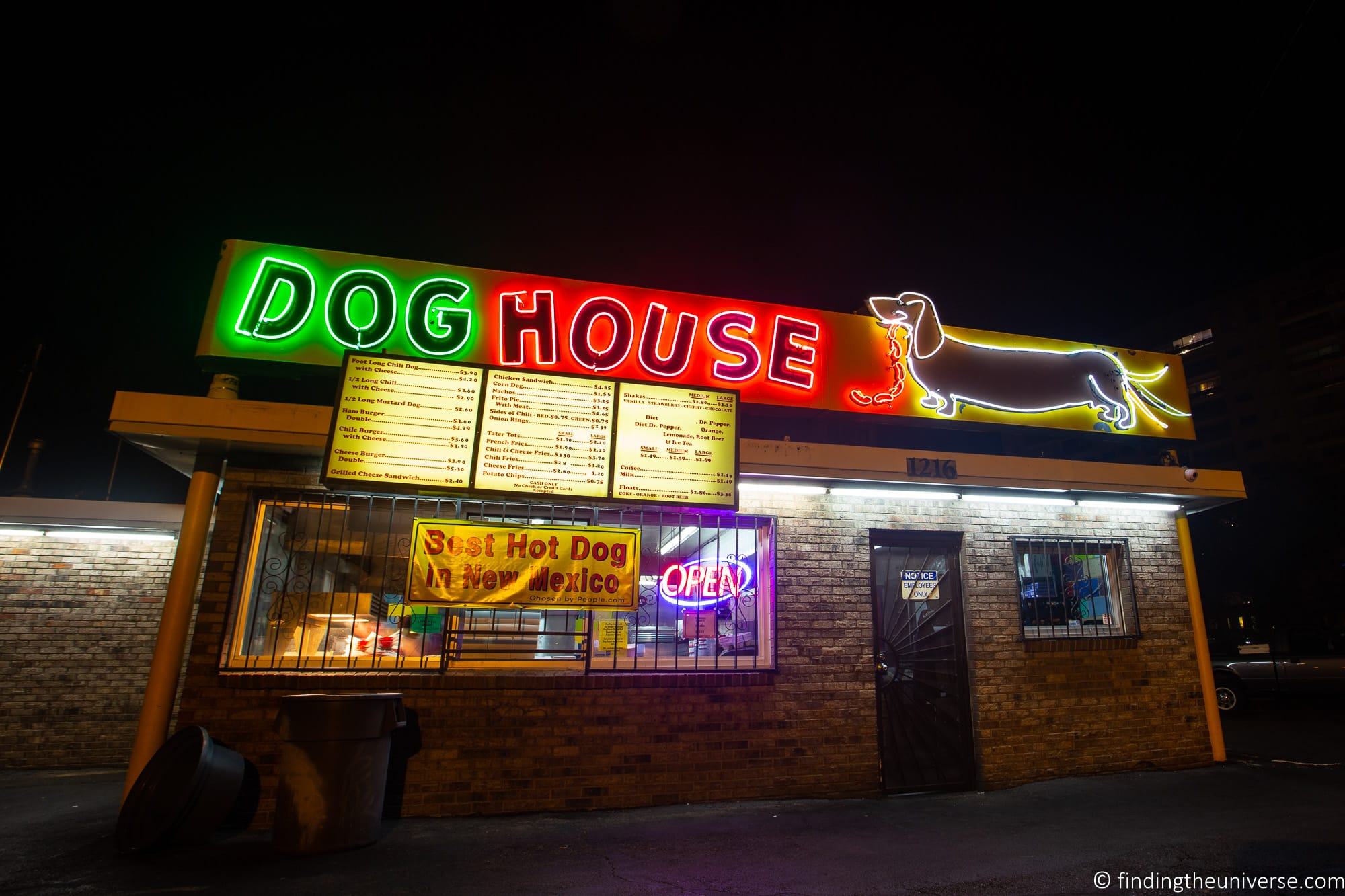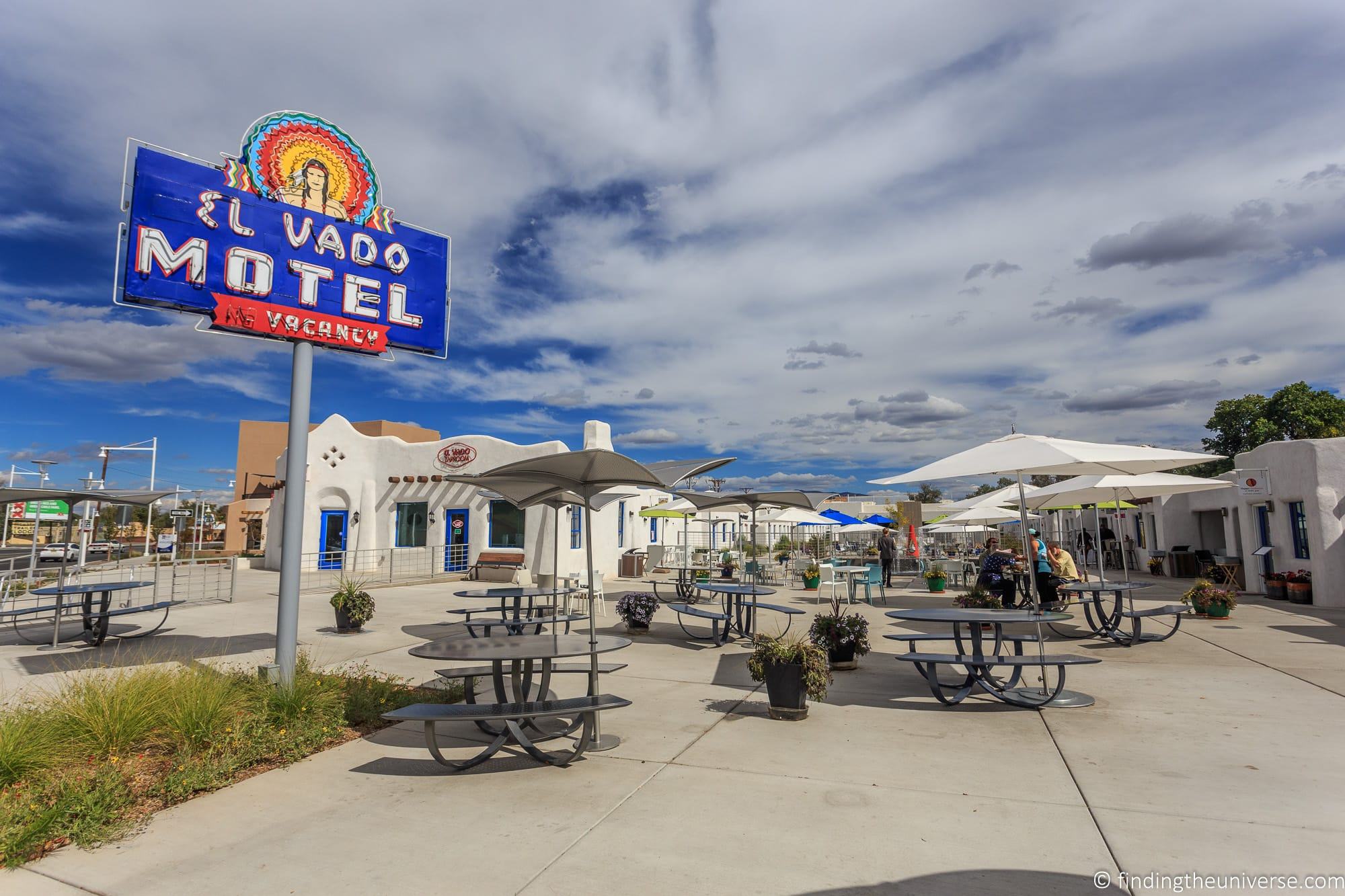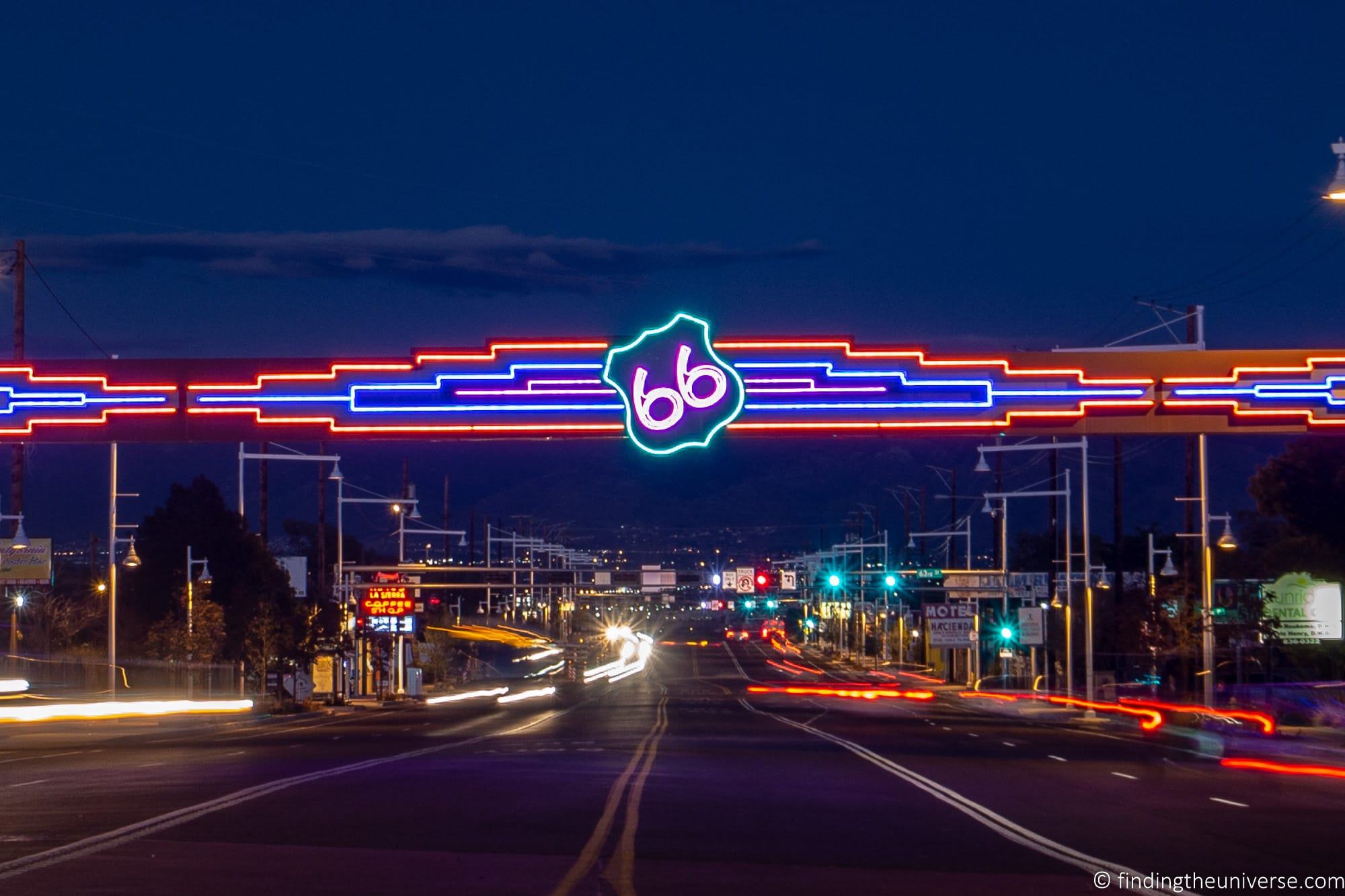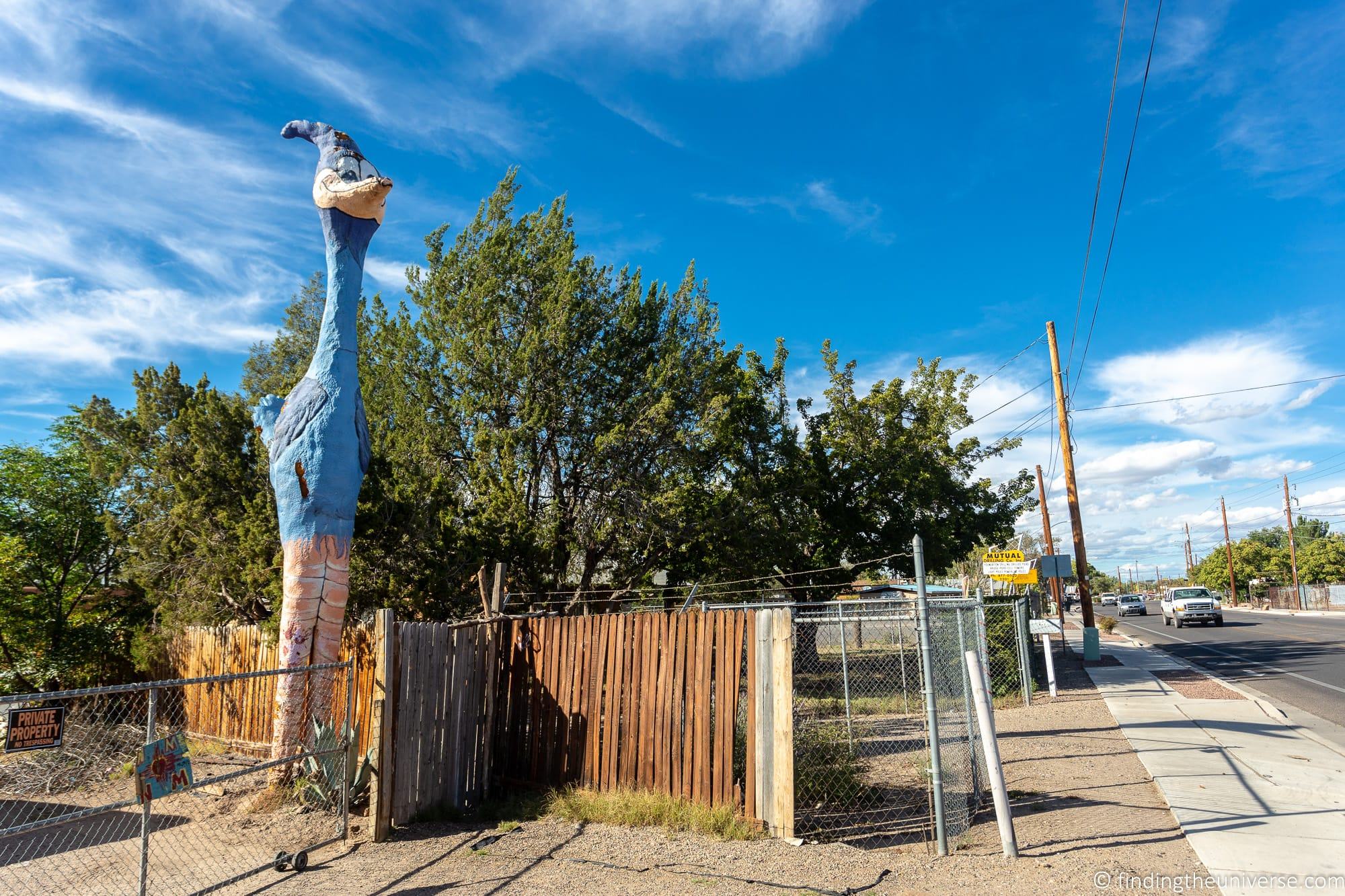 Santa Fe
Depending on which alignment of Route 66 you take, you might pass through Santa Fe, home to some of the oldest buildings in the US, as well as some classic Route 66 accommodation options.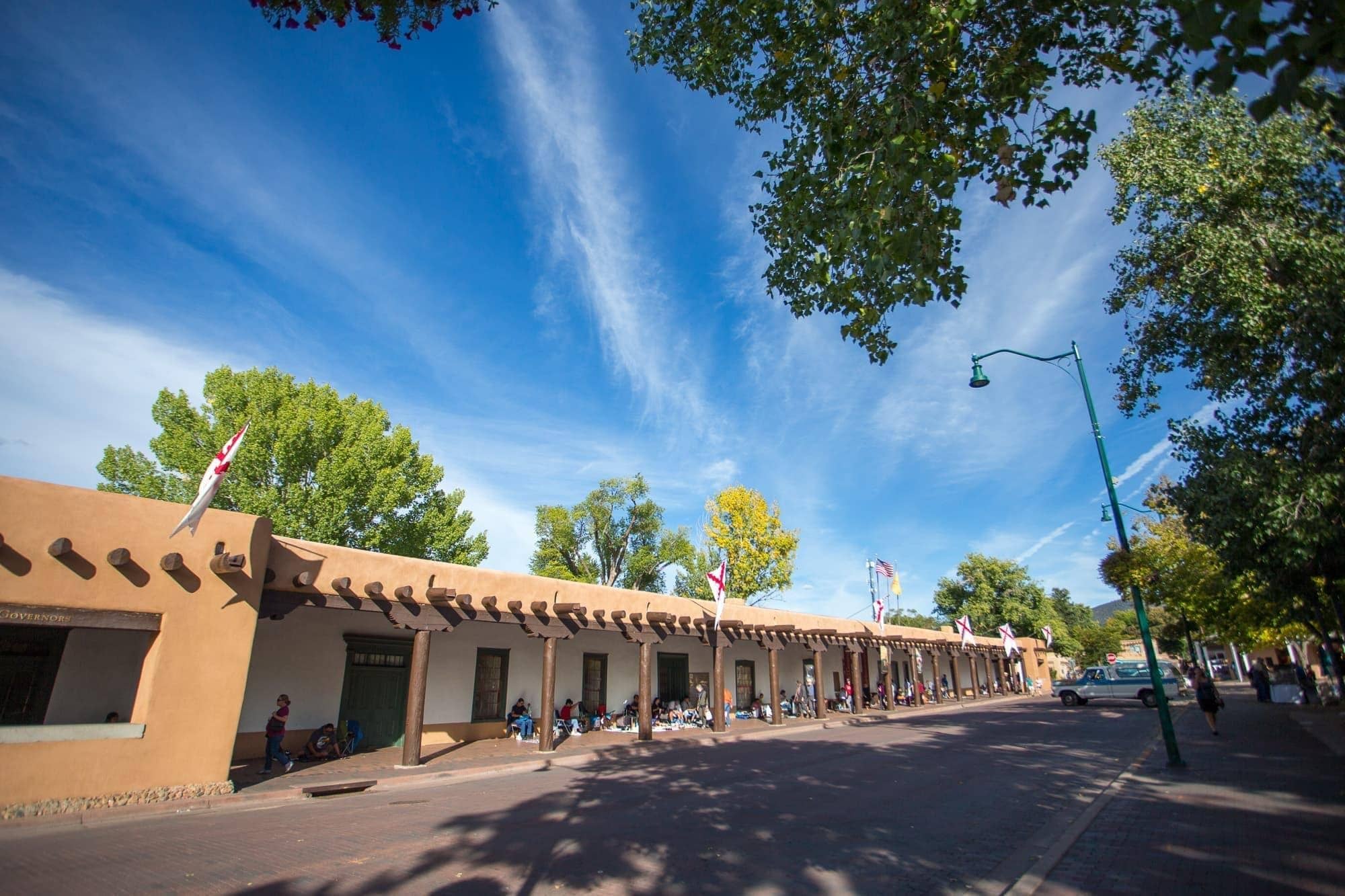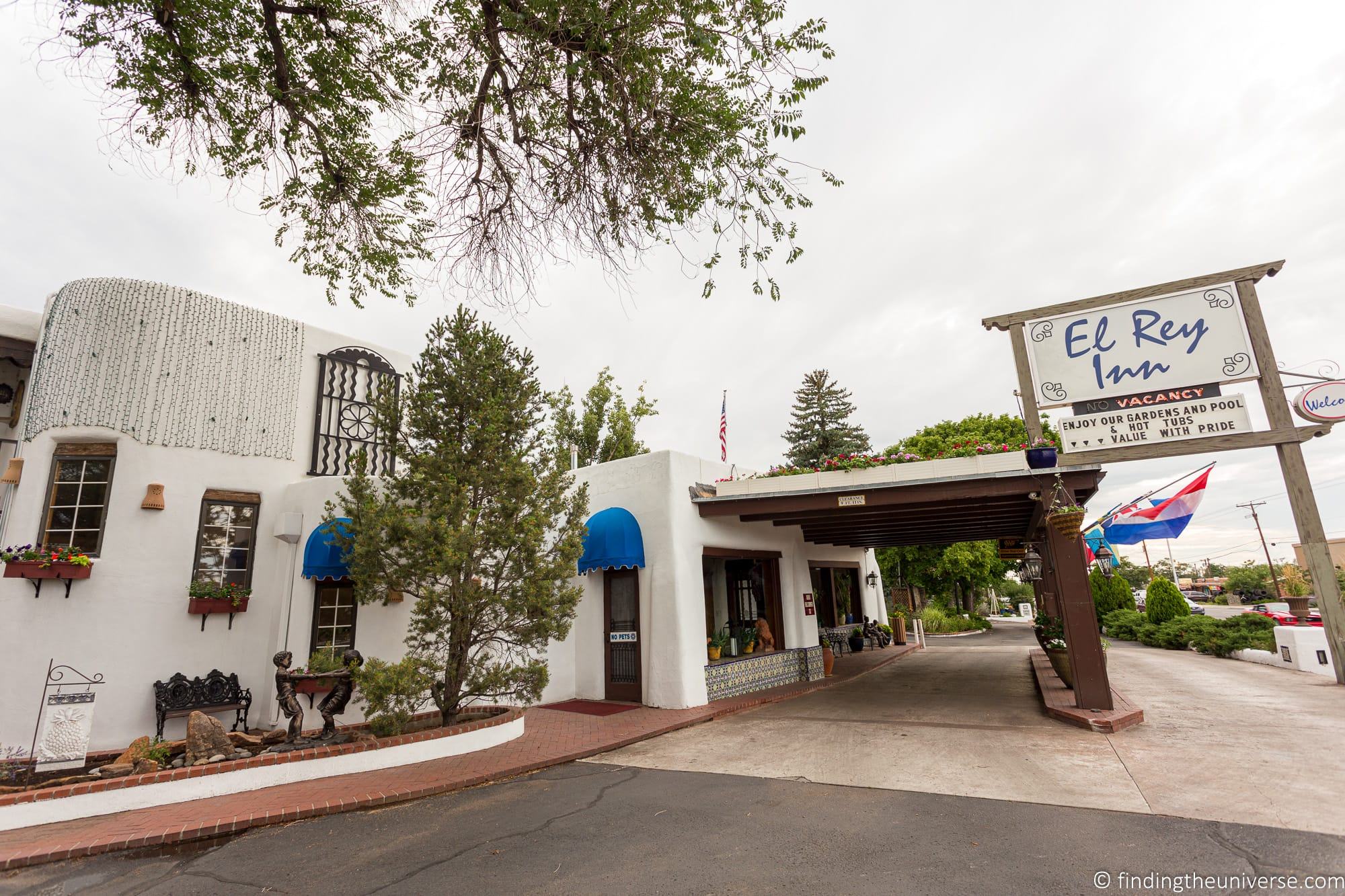 The Continental Divide
New Mexico is also where we crossed the continental divide. If you're not up to speed with geography, this is where the rainwater makes its decision as to where to flow – to the East, and the Atlantic Ocean, or West, to the Pacific.
The Funky Vehicle Conversions
I've often thought that a backhoe would be the logical addition to most cars. This is part of the Route 66 Auto Museum in Santa Rosa.
Route 66 Era Gas Stations and Businesses
There are a good number of Route 66 era gas stations, businesses and homes along the route, some which still survive today, some which don't.
Giant Things
Giant things are a thing along Route 66 in New Mexico too. In this case, a giant sombrero restaurant. This is La Cita in Tucumcari.
And this is a concrete Tee Pee store, also in Tucumcari.
Route 66 Murals
It really is a legendary road. Even this mural agrees. This is in Tucumcari.
This one, also in Tucumcari, depicts a horse hiding from his owner. You'll have to do the drive yourself to find out where the owner is though!
Tucumcari Motels
Route 66 is famous for its motels, and the town of Tucumcari is arguably home to some of the most iconic motels. In its heyday, this town had thousands of motel and hotel beds available, and some of those classics have survived today.
If you're looking for accommodation along the route and want to stay in motels like this, see our full guide to Route 66 era hotels and motels here.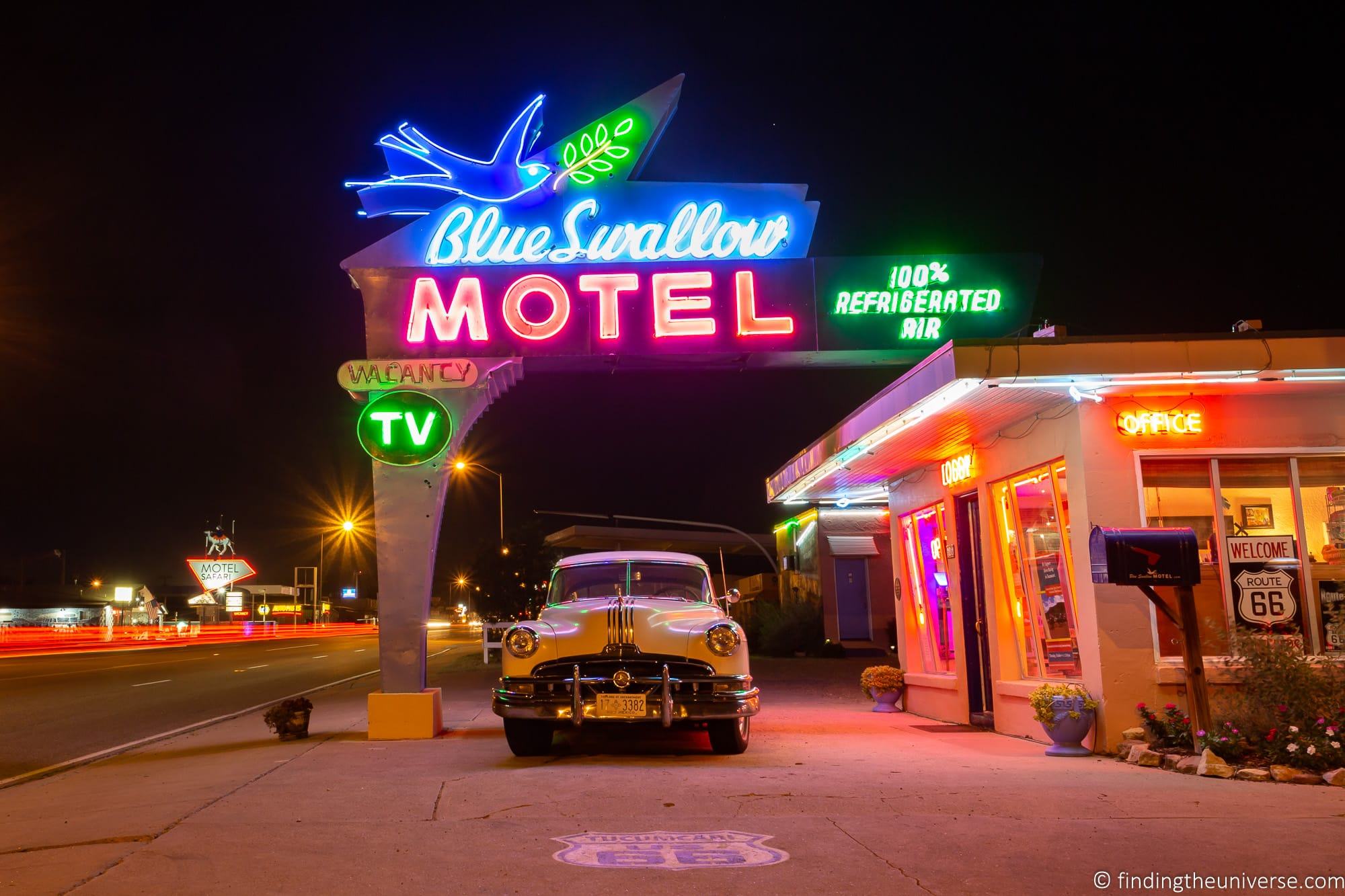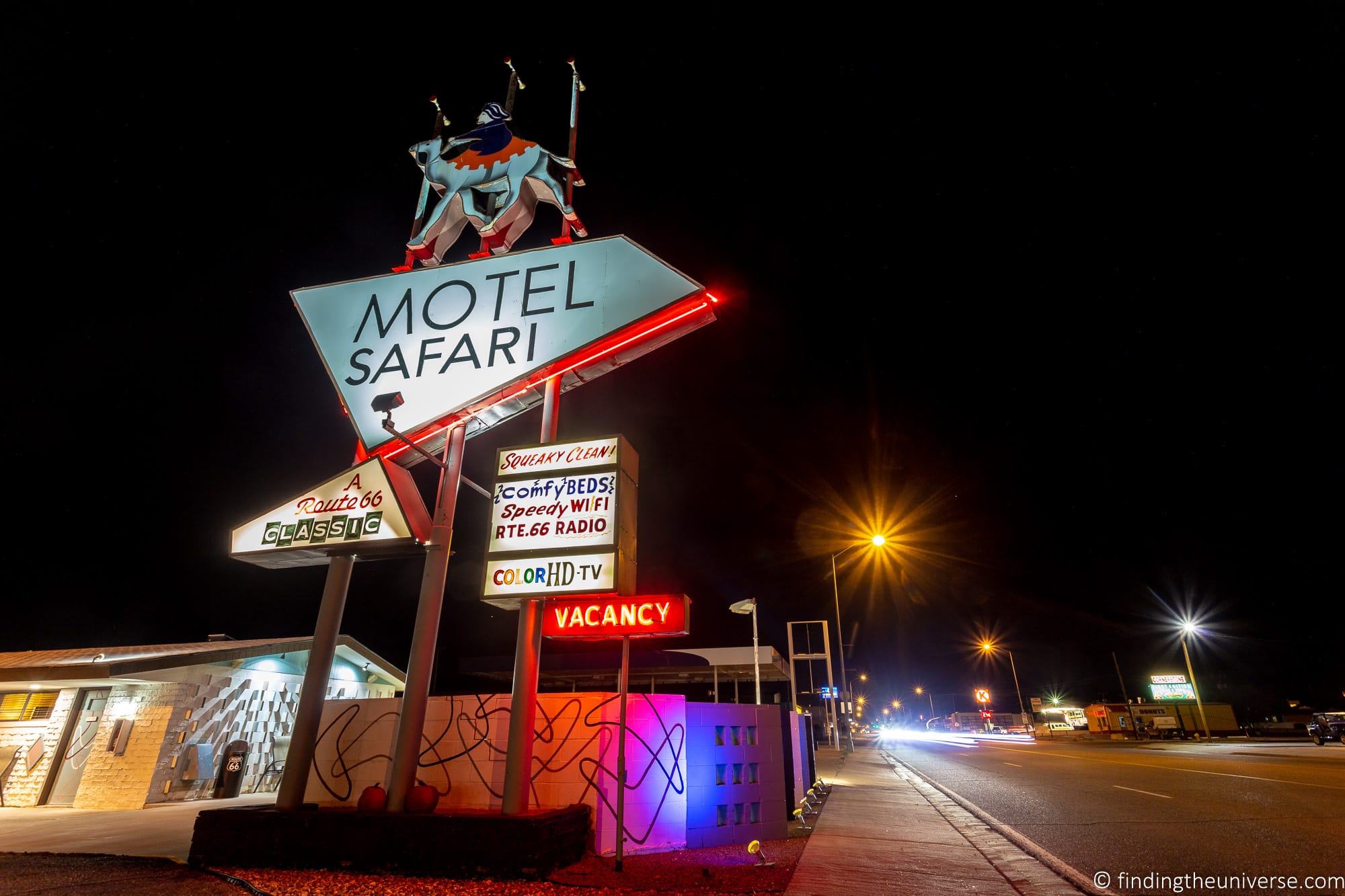 Petroglyphs, Albuquerque
The Petroglyphs just outside Albuquerque were well worth a visit.
Old Sign, Grants New Mexico
This place in Grants NM didn't look open anymore, but the sign was cool. There are many old signs depicting businesses that no longer exist all along the Route.
Original Route 66 Bridges
One of the original Route 66 bridges. This crosses the Rio Puerco, just near the Route 66 Casino to the west of Albuquerque.
Route 66 Casino
Speaking of which, the Route 66 Casino is a very fun Route 66 themed Casino where you can take a tour of most of Route 66 just by wandering around the floor. Lots of fun to be had here!
Route 66 Signs
Route 66 doesn't have as many signs to help you follow the route as you might hope for, so it's always nice to find them!
Signs Promising Free Steak
As you drive through New Mexico, these signs for steak in Amarillo, Texas start popping up. They worked on us! See our Texas entry in this series to find out more on that.
Tips for Planning your own Route 66 Adventure
If you're planning your own Route 66 adventure, we've got a bit of reading for you!